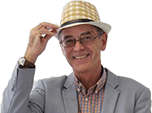 Honest John's Motoring Agony Column 14-01-2017 Part 1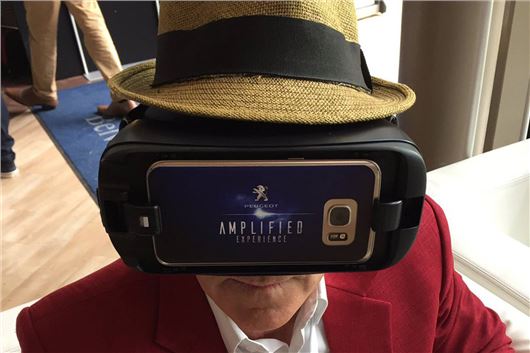 Published 13 January 2017
This week's car-naggs concerns lessor evils, K9 protection, NOxious emissions, taking sides, demanding letters and just about enough to make a second section. 
As usual, emails to Honest John should be addressed to: letters@honestjohn.co.uk  Please try to keep them as short as possible.
Leased police dismisseth us
I leased my car to a private person (not a business) 3 months ago for a monthly fee. Since then, he has only paid me once and has repeatedly avoided paying. So I have asked him to return my car to me, but, too cut a long story short, he hasn't and I wanted to know if you could please advise me of what I could do? Can I report my car stolen to the police? I still have a 2nd set of keys to the car. I drove to his address in the early hours of the morning but my car was nowhere to be seen and my car does not have a Tracker. Thanks in advance for your help and advice.
MA, via email
Try visiting a couple more times and, if you can't find the car to snatch it back, report it stolen. Because you leased it to the man the police may say it's a civil offence, but if the car is still running around, if you cancel the tax and insurance on the car it will then be running illegally and if the police then catch it they will confiscate it. (There is a possibility that the car has already been broken up and/or shipped abroad).
Wuff condition
I have retired and need to replace my 2005 Honda Accord Touring diesel. Because my mileage has dropped to under 10,000 a year I assume petrol would be best. I am looking at either a Mazda 6 Tourer or an Octavia Estate, which should have enough room for my two Flatcoat Retrievers. Do you have a recommendation for these, or anything else in the £20,000 to £24,000 price range?

RB, via email
Yes, a Mazda 6 SW is a nice car. I spent a year with one. Not the easiest to see out of, though. A Skoda Octavia 1.4TSI 150 estate might suit you better. Also worth considering the new Peugeot 3008 1.2 Puretech 130 with Grip Control.
Healthy option
I currently have a 2014 Skoda Yeti Outdoor L&K TDI 140 4WD, which I thoroughly enjoy. However, since retirement, I now do very little mileage and only short runs and worry that having a diesel may be storing up expensive repairs for the future. I am wondering whether to exchange the car for a non-diesel. I require an automatic, petrol-hybrid, ideally 4WD (unless all-weather tyres would be as good), and satnav. I live in a very hilly part of Derbyshire, so need something with a bit of oomph for the hills and coping in inclement weather. The Yeti is proving ideal. It is only the diesel aspect that concerns me. My wife's car is a Honda Jazz (a previous suggestion of yours), which is very satisfactory (my wife loves it). However, I find it less interesting to drive that the Yeti, which has better acceleration and in-car entertainment. Can you make suggestions as to what might meet my needs? Given my age this will possibly be my last car purchase.
PP, Whatstandwell, Derbyshire
The choices are KIA Niro, that doesn't have 4WD, but does have a dual clutch automatic transmission that is much better for hills than an epicyclic CVT type: /road-tests/kia/kia-niro-2016-road-test/ Or you could go for a Toyota RAV-4 2.5 hybrid 4x4 (that we haven't tested, but that does have a CVT). Or a Mitsubishi Outlander PHEV 4WD: /road-tests/mitsubishi/mitsubishi-outlander-phev-2014-road-test/ (Just don't believe the mpg figures.) However, the cheapest, if status-free, answer is the Dacia Duster 1.2TCe 4x4, at £14,895, which is excellent: /road-tests/dacia/dacia-duster-laureate-tce-125-2016-road-test/ It even comes on five standard mud and snow tyres. There will be a new Duster arriving later in 2017.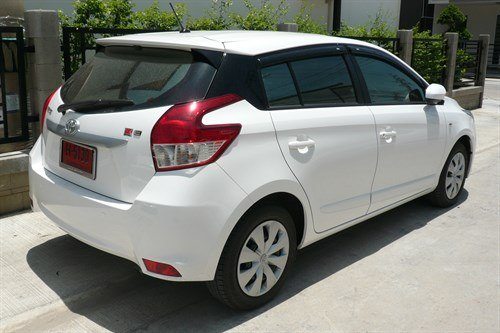 One sided argument
My 2016 right-hand drive Toyota Yaris Hybrid has a rear screen wiper that is offset to the right of the centre line. This is perfectly configured for a left-hand drive but leaves me with limited vision through the swept area, which I consider to be dangerous. Toyota refuses to acknowledge any problem and with UK sales of over 38,000 units in four years I am surprised that no-one else has reported this.  Most Toyota models have the rear screen wiper mounted on the centre line.
RLM, East Preston, West Sussex
That's because Yaris sold in Europe are LHD European designed and built. Yaris sold in other RHD parts of the world are significantly different, with a rear wiper set to sweep the RH side, but are not exported half way around the World to us. (See photo of Far Eastern RHD Yaris above.)
Anyone for menace?
Can you advise me please if the UKPC Appeals Service is fraudulent? I have just received a threatening notice of 2 parking tickets by email with no registration details or location.

GG, via email
It may be someone posing as UKPC, so carefully check who they have asked you to make the payment to. This is the website of UKPC: https://www.ukpcappeals.co.uk/ If you have received an email asking you to pay a penalty with no details of the car or location of the alleged offence or time of the alleged offence, then you can either use the website to reply or you can completely ignore it.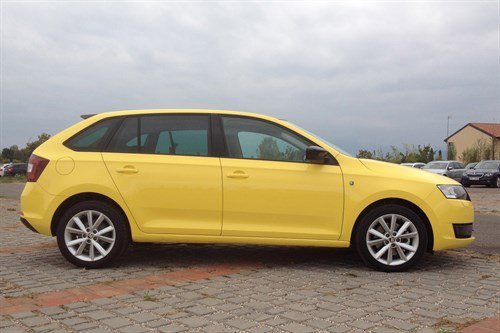 Rapid decision required
I'm considering a Skoda Rapid Spaceback with the 1.2TSI 110 petrol engine and see your comments in the Telegraph about engine problems. Please can you explain more?
LF, Preston
Here's my original test and video: /road-tests/skoda/skoda-rapid-spaceback-2013-road-test/? VAG had a bit of trouble with timing chains in the 1.2TSI 105 and that engine was replaced by the 1.2TSI 110, which is belt cam, and that is the one you are looking at. They are roomy, sensibly priced cars. Problem areas specific to the Rapid Spaceback here: /carbycar/skoda/rapid-spaceback-2013/?section=good/  The Rapid and Rapid Spaceback have been quite heavily discounted.
Sadly missing
My otherwise faultless 2004 Audi A4 2.4 V6 has recently developed an irritating habit of intermittently "missing" during early acceleration, either from low speed after an over-run, or from a standstill, then running trouble free thereafter. A new ignition coil pack has been fitted, the petrol pump filter has been checked, and the plugs were replaced a year ago. Have you any advice or suggestions for me, please?
JF, Nottingham
There are six coil packs on a six cylinder motor so one or two may still be faulty. But even though the filter was clear I think it might be a fuel delivery problem especially if you don't use the car much. Try filling up with Shell V-Power Nitro Plus. If the problem is fuel system related, that may clear it up.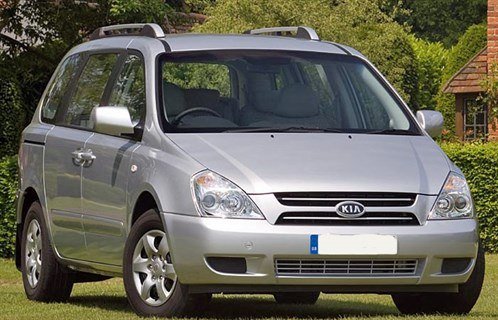 Satisfied customer
I wrote to you back in July about a KIA Sedona we bought and which wouldn't rev, with the management light on. You recommended going back to the dealer (John Stewart MG in Warrington) with it, which we did. Expecting a fight they were very helpful. They looked it over, then sent it to the KIA dealer as it was beyond their systems. KIA  diagnosed IMV failure on the injection system and fixed this with John Stewart picking up the full bill. JS also paid for a software update and a check over. This was a welcome relief. In September we received a recall from KIA over the bonnet catch (one of our friends actually had this will resulting in the bonnet flipping back so we got a move on). As the car was in, they checked it out and came back to tell us the drop links were very worn, it was pulling left all of the time, the aircon had developed a leak and the steering rack was leaking at both ends. I drove to John Stewart thinking we might have a problem (we had owned it for over three months by then) but they politely asked when they could book it in, copied the report from KIA, and offered me a courtesy car. The Sedona went in and I picked up a brand new MG3 (very nice). John Stewart fixed all issues with the Sedona (brand new drop links, steering rack, air con pipes and condenser) and also fitted two brand new tyres as they saw that two where not correct. When I picked the car up (cleaned) I could tell everything had been fixed. On thanking the service manager he simply said they believe in looking after their customers and to let them know if I had any more issues. I wanted to let you know of this as they are an excellent example of a dealership and I recommend John Stewart. Speaking to other people in our area, I understand that they have a reputation for looking after people who buy cars from them. Good dealers are still out there.
DC, via email
Please could you make your recommendation a bit more permanent in our Good Garage Guide? We can't do it for you because it has to come from you: http://good-garage-guide.honestjohn.co.uk/ Actually, like the bonnet catch, the suspension was an official safety recall that your car must have missed.
Complaints of the Season
Having read your column in the Telegraph for some time, I never cease to be amazed at how many times the letter writer complains about a problem with a vehicle only to be told that it is well known problem that has been around for some time. This line appears almost every week with some manufacturer or other. I was about to change my Skoda Octavia SEL 2.0 TDI for petrol version next year, only to read that you have received many complaints regarding the 1.2TSI chain cam engines. Is there any car out there that does have a "well known problem"?
JM, North Wales
I'm who they complain to. Here are the top ten most complained about cars, four of which are VWs and two of which are Skodas: /news/new-cars/2016-12/top-10-hjs-most-complained-about-cars/ The least complained about cars are the Honda Civic, KIA cee'd, Hyundai i30 and (surprisingly) the Vauxhall Mokka, that is proving to be a top seller.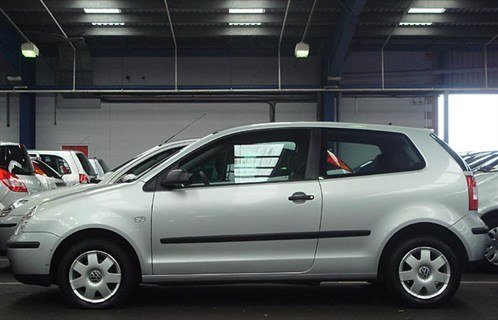 Black death?
Do you have you a 'thing' against diesels in general and DPFs in particular? In real life DPFs do not fill up with soot, it is very fine ash that does for them in the end. And "up to £3,000 to replace", maybe somewhere, yes, but a VW dealer quoted £1,066 for the unit in my 114,000 mile 2007 Polo BlueMotion, plus fitting and re-programming. So say £1,700. But one can buy a DPF for £550 or so, with total cost fitted of a bit over a £1,000, I hope. All emissions items are strictly regulated during manufacture and sale, so each one must, or at least should work to a high minimum standard, so there are no inferior ones out there. For your information, my 9-year old Polo is in fine fettle and, as the structure is 100% it would pay me to replace the few major items to keep the whole thing running. I do not need a 'modern' car with embedded BlueTooth, tyre pressure inserts, and 10 air bags.

JH, via email
I don't have a "thing" about diesels. I'm merely the person who receives all the complaints about problems with them. See: /news/new-cars/2016-12/top-10-hjs-most-complained-about-cars/ 'Up to £3,000' is for a V6TDI that has two DPFs. Alternatively £350 each to Ceramex to clean the ash out at around 80k miles. DPFs do fill up with soot if drivers repeatedly drive the cars short distances from cold starts. This is not the same thing as eventually filling up with ash. You have maintained your Polo properly and driven it decent distances. Other people don't do that and should not have bought a diesel with a DPF at all.
Turbo or not turbo? 
I'm a 50-year old woman who drives less than 5,000 miles a year: two or three short journeys of less than 10 miles a week, with perhaps one longer trip of up to 250 miles (round trip) about once a month. I'm looking to buy a new small car, and I notice most of them now have options for a turbocharged engine, which increases performance and improves mpg. These engines seem to be the ones recommended by car reviewers, for example the Ford Fiesta 1.0T EcoBoost is recommended over the Fiesta non-turbo engine options. My understanding is that turbos may cost a lot to repair/maintain. Given my driving patterns, and the fact that I'm likely to keep the car for a long time (I hate buying new cars), would you recommend a turbo or non-turbo engine? Any particular small cars I should consider?
RH, Harpenden
The good thing about a turbo on a petrol engine is that it is water-cooled, so the corollary of engine coolant pumping through a turbo in the exhaust manifold is that the whole car heats up a lot faster in winter. They aren't much trouble unless you switch the engine off immediately after ascending a steep hill, in which case you need to idle it for a minute or two to cool the very hot turbo down. The best seems to be the 1.2 PureTech 110 and 130 in Peugeots, Citroens and the MINI One.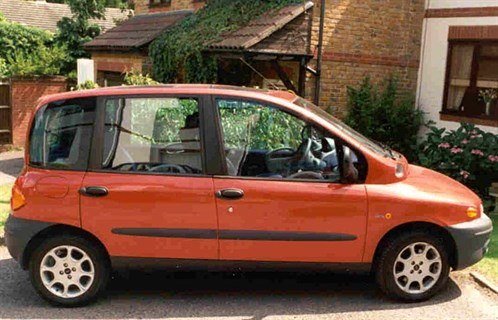 Multipla choice question
I have an ageing diesel FIAT Multipla, which is costing me a fortune each year as bits keep falling off. Mt top budget is £8,000 in the form of a loan. Basically, as a 4 person family in London, money is always a bit tight, so going forward I would like: reliability; high driving position; 5 decent seats (frail Mum is an occasional passenger); I'm fond of 4x4s; good mpg; low insurance; possibly petrol as London may ban diesels in the future. I'm torn between: Qashqai; Yeti; Verso; Cactus; RA-4; Zafira. Any others you can think of? Finally, as a Multipla owner, I like the looks of the Cactus (of course), but which particular one to choose? The 1.2 Puretech seems a bit small to me.
RI, via email
Qashqai: For £8k this would be the old model and the old model petrol engines were underpowered and undergeared. Yeti: Popular, but made the top ten most complained about cars. Can suffer unpredictable timing chain problems with the petrol engines, but ft it's got past 40k miles it should be ok. Verso: The most reliable on your list, but not a fine handler and ride isn't great. Best with 1.8i Valvematic Multidrive S engine. Cactus: Touch and go if you can get one for £8k. RAV-4: 2.0i Valvematic Muktidrive S worth considering if you can find one within budget. Zafira: Needs to be the 1.4 turbo engine. + CR-V: 2.0iVTEC manual: very comfortable. + FR-V: 2.0i VTEC manual best, and a 3+3 6-seater like your Multipla. Last year it was sold in the UK was 2009 so it's hard to find one with less than 100,000 miles. + Ford C-Max 1.6i EcoBoost. That's about it.
Click to Honest John's Motoring Agony Column 14-01-2017 Part 2
Comments
Author

Honest John
Latest