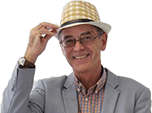 Honest John's Motoring Agony Column 24-12-2016 Part 1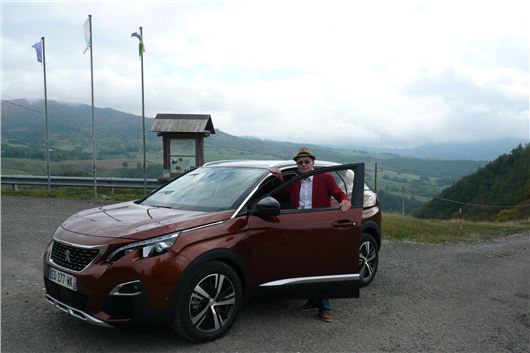 Published 23 December 2016
This week's Christmas carnage commences with softer-tops, higher speeds, better economy, flatter batteries and simply keeping going.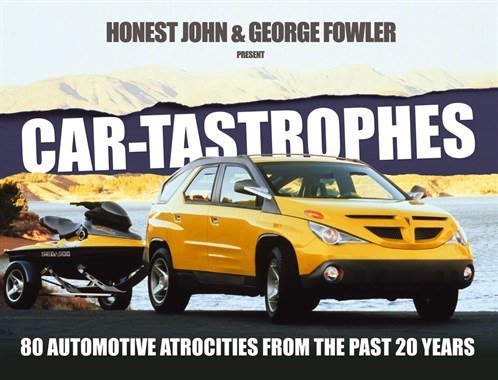 It is, of course, your LAST CHANCE to buy 'CARTASTROPHES' as a Christmas present for someone close to you.
As usual, emails to Honest John should be addressed to: letters@honestjohn.co.uk  Please try to keep them as short as possible.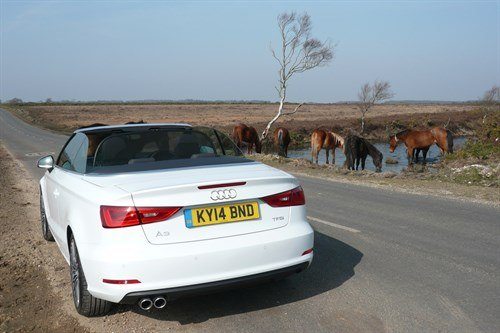 Canvassing opinion
I am looking to buy a petrol-engined manual convertible. My budget runs to a new Vauxhall Cascada 1.4 or a 3 year old Audi A5 1.8. What would you advise? Part of my concern was the potential for leakage from the roof. Do 3-year old Audi convertible roofs last the pace?
IM, via email
I haven't driven the very attractive looking Cascada, but can tell you it hasn't gone down very well with the motoring press: /carbycar/vauxhall/cascada-2013/ Rather than an A5, if I were you, I'd be looking at an Audi A3 1.4TSI 150: /road-tests/audi/audi-a3-cabrio-2014-road-test/ Any ragtop needs very careful inspection before you buy and very careful maintenance afterwards with products such as Renovo. You don't escape with folding hardtops either because on them (unless very carefully maintained) the seals fail and let water in.
Autobahmy?
I have a Golf Mk VII 1.4TSI. I have written before about its excellent fuel economy (high 50's cruising at 66). I'm just wondering: if it were still possible in say Germany, would the engine survive a 3-hour thrash at 110 mph? I say 3 hours because that's approximately how long the fuel would last (based on figures I've found about the increase in consumption). I guess modern cars are designed to be able to survive sustained high speed as I remember when hitchhiking on the 1980s a huge Mercedes picked me up and held around 140mph for hours from southern Germany to Dusseldorf. The Mercedes looked and felt very modern (1984) and was obviously engineered to an incredibly high standard. I'm not sure my Golf's engine would be as durable.
DH, via email
I really don't know. Revs are likely to be less than 4,000, so that's not too crazy. As long as plenty of air is getting to the radiator and the coolant and the engine oil are cooling the turbo sufficiently, and your oil is clean, it should be okay. If you stop, you will need to idle the turbo for 2 or 3 minutes before switching off the engine or the oil in the oil feed pipe to the turbo and the return pipe could carbonise.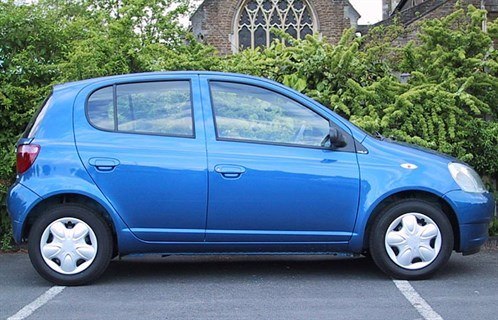 Works car
I am looking for a cheap work car, preferably a diesel with no DPF as I do a few short journeys and have a budget of 2 grand. I have seen a few 2007 1.7d Astras within my budget and Corsas. Are these cars any good, or what would you recommend? 
SJ, via email
Old pre-DPF diesels still have EGRs. Any for £2k will have done a lot of work. Maybe a Yaris 1.4D-4D, but even they can have problems. Probably better to go for a 1999-2005 Yaris 1.3 petrol that will do an easy 40mpg, or a Corsa 1.2 petrol.
Pushing it
I had a flat battery with complications. It would have been helpful to have been able to push the car out of the garage, but it was locked in Park and could not be moved without power. Can this be overridden?
KM, Swanage
On Thai cars there is always a slot on the quadrant allowing the key to be pushed in to release the lever so it can be shifted from P to N. (In Thailand it's normal to park across the back of another car with your brakes off so your car can be pushed out of the way even though it's locked.) There will be something similar with your car. Maybe requires a screwdriver or something to be inserted. The driver's manual will tell you.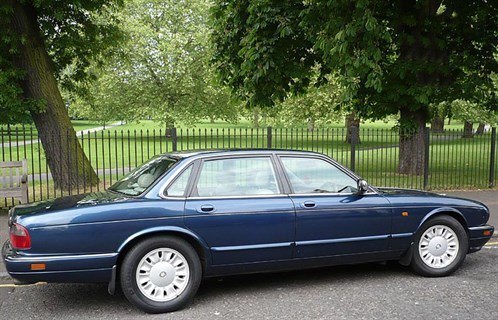 Old smoothie
I have owned a 1997 XJ in 'racing green' with fawn leather since new. Full service history and always garaged with 70,000 miles on the clock. Each year I go through an academic exercise of replacement only to conclude that I will keep for a further year. (I only use it to travel to and from golf courses, plus UK holidays once or twice a year.) Can you advise whether there is a point where it would be wise to part company with this lovely old car? 
SM, via email
Depends on the oil consumption. The early V8s were susceptible to erosion of their Nickasil bore liners, though this will probably have been fixed. You should still try to drive the car until it has properly warmed up. Never start it just to move it because that dumps a lot of petrol into the engine oil and causes premature wear.
Group action
I notified Admiral Insurance of a car change from a 2009 Skoda Superb 1.4TSI S to a 2016 Ford Tourneo 1.5TDI Titanium. When told that there would be a charge of £17.68, I asked how this was calculated as the Superb is group 15 and the Tourneo is group 9. Admiral's response was that both are group 12 and that the charge included a £19.50 admin fee. I pointed out that this meant a £1.82 refund was being applied to the Tourneo that did not make sense if both cars are in the same group. What are your thoughts?

PD, via email
We just had something similarly stupid when an old friend tried to add a classic Alfa 1969 Alfa 1750 berlina to his Multicar insurance. Admiral wanted £800. Yet on a separate Classic Car policy it was £400. Do not ever expect British car insurance companies to operate in a logical, sensible or even understandable manner. You could try complaining to the Financial Services Ombudsman.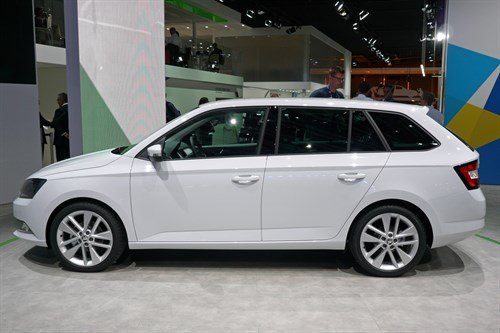 Full Service Mystery
I am aware of your oft-repeated views on extended service intervals and the need to change oil and filters every 10,000 miles. Could you explain what I will lose by adhering to my manufacturer's 20,000 mile service interval? I bought a Skoda Fabia Estate 1.2 TSI 90 in April and after 10,000 miles it runs like a dream, returning an average 55mpg on a decent run. I will change the car before the warranty expires.
MR, Hexham
Yes. The engine will wear out a lot faster. But if you only keep your cars for 3 years, that's a worry for whoever buys it. I would not touch any used car that had been on 20k mile oil changes.
Runner been?
I received information from you some years ago regarding running in a diesel engine: Ist 1000 miles 3000 rpm frequently; 1000 miles to 2000 miles 3500 rpm frequently; 2000 to 3000 miles 4000 rpm frequently; After 3000 miles 4500 rpm at least 3 times a week. I have just purchased an Audi Q5 2 litre 190 automatic diesel. Does the above apply to this vehicle?
KA, via email
As much as is reasonably possible, yes. But more crucially do not run at consistent revs for long periods, for example cruising at 1,750rpm. Drop a gear and increase it for a few minutes every half an hour, if traffic conditions do not do that for you anyway.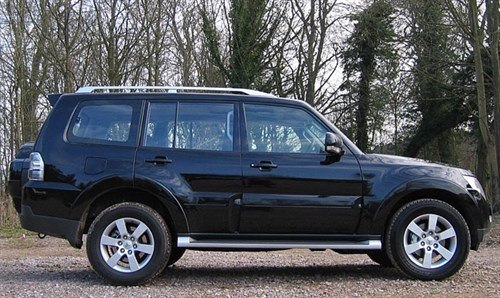 Paperberk
My daughter bought a used Mitsubishi Shogun from a Mitsubishi dealer last year for about £25k, but when she picked it up there were no documents and the salesman said these would follow. Despite phoning and asking where the V5 was (still hadn't arrived after nearly a year) they didn't seem bothered and never did anything about it. The tax ran out at the end of November and when she asked the DVLA they said it was registered to someone else, but would not say who it was, so clearly the dealer had not done the deal completely. She had to complete a form V62 and tax at the Post Office and pay an extra £25 for a duplicate V5 in her name. Surely they should refund her that amount? A further complication is that it needs the first MoT in about two weeks and has a damaged front numberplate that has to be replaced, but no-one will make one without the V5 which she won't have for at least 4 weeks. How can she get a new number plate, as they won't even accept the invoice as evidence of ownership. Surely the dealer cannot just walk away from this situation and say it's up to her to sort out.
PB, via email
It's illegal for a legitimate numberplate manufacturer to make up a plate without sight of the V5C. (Of course, if she does any towing, then the trailer will have a numberplate same as the car's and that could be substituted.) Otherwise, it may be possible to find someone a bit shady to make up a plate. But if I was you I'd dump the problem back on the shambolic dealer who sold her the car and caused her all of this difficulty. That dealer can probably get a plate made up without the V5C because he was the original supplying dealer. If the dealer is un-cooperative then start talking about seeing him in Small Claims at the County Court where you will sue for the consequential damages of his negligence, including hiring a car to stay mobile during the period between the MoT date and receiving the V5C to make up the plate.
Lubing the loop
I can't get a slot to service my 3-cylinder MINI Cooper before a few thousand miles, which will take it maybe 2,000 over the service indicator due time. It's all been high mileage motorway cruising about 900 a week, so long runs and new oil in August. I feel like I should bung some additive in the oil to prop it up before I cruise to France in 2 weeks time. If I put some STP or Wynns in or whatever you recommend is that a good idea? (Your suggestion of Cataclean for ex's jag XF sorted the problem and no recurrence. Thanks for that.) I switched to Michelin Cross Climates on the MINI: wear brilliant and grip outstanding in all conditions.

AW, via email
I can't believe that the dealer can't take the car in for an oil change within 2 weeks. I think you have every right to absolutely insist on this. A 'lube job' takes 15 minutes at an independent. The dealer has no excuse to turn you away.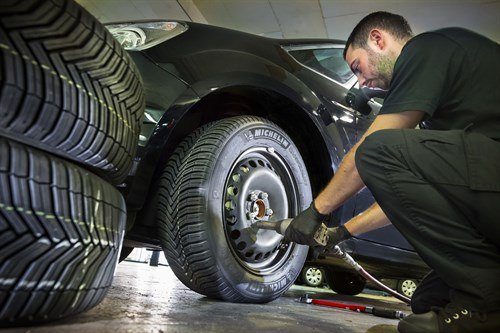 Winter warner
Would in be wise to use Michelin Alpine tyres throughout the year in the UK?
SJ, via email
No. Michelin Cross Climate, yes. Michelin Alpin, cold weather only November to March.
Trouble in store?
I have a Mercedes C220CDI automatic in a locked garage in Spain with the battery on a trickle charger. Unfortunately, due to the ill health of my wife this year, it will probably be 18 months before I can return. Can you please advise me of what problems I might encounter? Obviously it will need a service and probably replacement of all the tyres. Should I just start the car and leave it running for a time or will it need recovering to a garage for attention?
MW, via email
If the tyres weren't overpressured before you left it they will probably have flatspotted. I don't know how your float charger reacts to power cuts, of which there may have been a few. And, of course, the bio element of the fuel in the tank could have partially emulsified. So it would be better to call in a garage rather than simply turn the key and hope.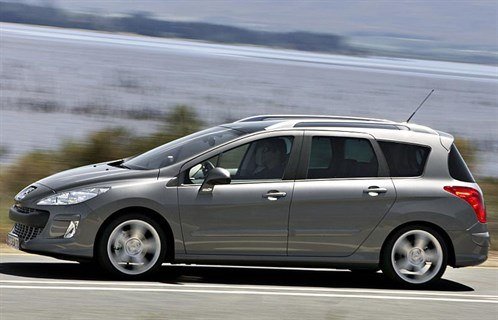 Twist again
I have a 2011 Peugeot 308 SW that has given me good service. However, I have one complaint. Like many car owners I have to fold the wing mirrors when I put the car in my garage. As a result of this I have had to replace one door mirror last year and now have to replace the other one.  Neither of these door mirrors has been damaged, but due to constant folding the swivel mechanism has broken. Apart from this the mirrors are in perfect working order but cannot be repaired. By comparison, the door mirrors on my wife's 2010 KIA cee'd fold easily without problem. It would seem that Peugeot has a design fault,
MB, via email
Peugeot offers automatic electric folding mirrors as an option and, in fact, was one of the first mainstream manufacturers to do so. I had them on a 307SW and on a 207. The mirrors are designed for this mechanism.
Mystery motor
I am thinking about buying a used car. A few houses away, a chap is selling one of his and I am thinking about buying it. However, I wasn't sure about the its exact engine size, etc. so I decided to check it out on the DVLA website, www.gov.uk, where one can key-in a registration number and vehicle make and obtain the car's details online. I did this, but found that the website could give no information, and suggested a phone number to ring. I rang the number, quoted the details, only to be told that the registration did not correspond to the make of car. Could it be that there is an error somewhere in the system, or should I steer clear of the car?
HB, Mickleover
Any problem at all, the sensible answer is to steer clear and find another car. But there is nothing to stop you asking the 'owner' for an explanation. There might have been a 'cherished reg' on the car at some time. Or he might not even know that the DVLA is red flagging his car so needs to get it sorted out for his own benefit.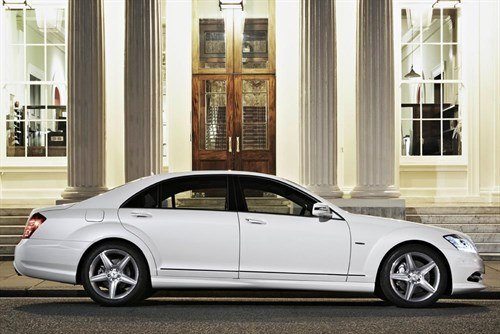 Big dripper
I have a 2009 Mercedes S320CDI that has done 115,000 miles. I use it every day to travel 60 miles on the Motorway to and from work. I will have to continue doing so for another 3 years. Following a major service, the car has now developed an oil leak, which I have been told will cost about £1,000 to rectify. In addition, the car has now lost acceleration and I fear a further expensive bill coming up. The car is comfortable and smooth otherwise and, as a large chap, I need a large car with comfortable seats and a top of the range sound system. Should I keep it and face the likelihood of ever increasing and regular repair bills or cut my losses and buy a small economical car such as a FIAT 500 or a MINI?

DT, via email
Find an independent Mercedes specialist and have the car carefully checked for rust and other defects. This age and model of Mercedes was very rust-prone. If it checks out okay, get it fixed. If it doesn't, get it gone.
Assault on battery
Referring to recent undercover investigations on the RAC keen to replace 'good' batteries, I had an equally disappointing experience but in the reverse. We had a RAC battery with a 4-year warranty, due to expire this month. In October, we had to call them out to start the car. They tested and found the battery dying but not totally dead, just above their threshold for a warranty replacement! They jump started the car and left us feeling quite insecure. Days later, we were truly stranded. This time the battery was dead enough for a replacement. We bought on their good name but now feel really cheated. While they were keen to sell, they operate in the opposite direction when it comes to warranty.
WC, Crowthorne
This was a BBC Watchdog 'investigation'. Depending on whether the car has a petrol or a diesel engine and depending on the type of use it is put to, 4 years is a fair warranty for a battery. A brand new, fully charged battery could be discharged by leaving the car parked with its lights on for 3 hours. Also, a battery capable of holding a 13.5 volt charge has its capability of holding that charge reduced by a succession of short runs from cold starts, to the extent that it can no longer hold sufficient charge to start a car. This is the sort of thing that, for the sake of sensationalism, programmes like BBC Watchdog don't tend to explain. And if the representative defending the accused organisation tries to explain, he is constantly harangues and interrupted for the sake of 'entertainment'.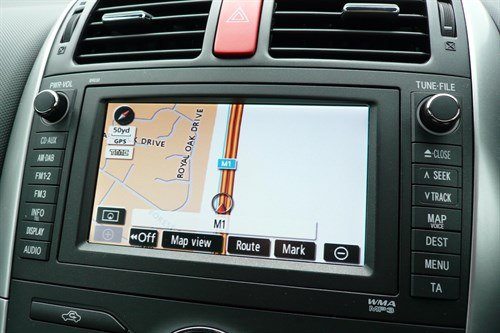 Caught mapping
I have a 6-year old Toyota Prius that I bought used three years ago from a Toyota dealer. The satnav on the car doesn't recognise several roads, even roads/postcodes that had existed several years before the car was made. I bought this to the dealer's attention as soon as I became aware of the problem, but Toyota wants to charge me £156 for a full updated version. I can understand it not recognising new roads/postcodes but should sat-nav not pick up on older ones?
YM, via email
The mapping of satnavs fitted to cars was usually up to 2 years out of date. Different now that the new systems can be updated online, but even brand new systems in brand new cars today don't have all the new roads and road junctions mapped into them. £156 is not unreasonable.
Bigging up
I am going to buy a Nissan Qashqai. I have two choices: either to go with 1.2 petrol engine with 115PS power or 1.6 petrol 163PS power. It's going to be my first car. I live in Finland. Which one would you recommend?
FM, via email
In the Qashqai, the otherwise reliable chain cam Renault 1.2 turbo petrol engine has had some oil consumption problems. Better anyway to go for the increased pulling power of the 1.6 turbo petrol. That's tested in the slightly larger X-Trail here: /road-tests/nissan/nissan-x-trail-16-dig-t-tekna-2015-road-test/  Qashqai 1.2DiG-T tested here, but the test takes no account of subsequent reports of problems: /road-tests/nissan/nissan-qashqai-12-dig-t-2014-road-test/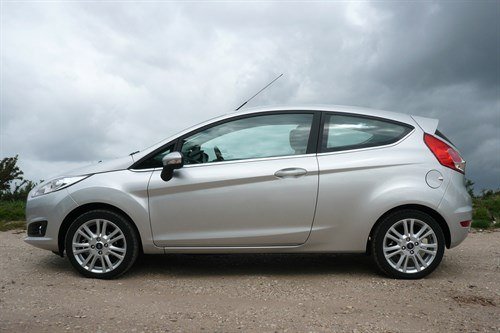 Drivestrain
My wife has a 2013 1.6 litre Fiesta Titanium with an automatic gearbox. She has owned the car for over 2 years and it has only done a total of 8,000 miles. Despite numerous software adjustments by a Ford main agent, a problem of intermittent pronounced juddering on acceleration at low speeds persists. I gather that this is a widespread problem, which Ford has acknowledged by extending the warranty on this particular gearbox to 5 years. I read that replacement clutches only rectify things for a short time before the problem recurs. Do you know of a permanent fix for this problem, as it is a real nuisance and mars what is otherwise a really good car?
PS, via email
I'm afraid that the 'permanent solution' Ford has found is to fit new 1.5 litre petrol engined models with a 6-speed torque converter automatic transmission rather than the dry clutch Powershift (though 1.0 litre EcoBoost models continue with the dry clutch Powershift). It will be no comfort to learn that Volkswagen had a similar problem with its 7-speed dry clutch DSGs and s-tronics and its solution has been to replace the transmission on new models with a new 7-speed wet clutch DAG/s-tronic. Ford had this problem before with a CVT transmission fitted to C-Max 1.6TDCIs where the torque output of the engine exceeded the capacity of the transmission, so only very gently driven examples of that car survived.
Checkered history
During a brief trip to Edinburgh the 'check engine light' appeared my dash, and the local Volvo agent diagnosed a failing EGR cooler assembly. I've seen this reported by a few of my colleagues with Volvos running D4 engines, and for them the issue was fixed under warranty as the failure occurred early in the life of the car, usually at  less than 10k miles. My 2014 V70 has just passed 63k miles, putting it out of warranty. Can I hope for any form of warranty discretion from Volvo when fixing this issue, or should I expect to get stung for the full amount?

DE, via email
I guess you are referring to Volvo's own relatively new and otherwise exemplary 2.0 litre D4 4-cylinder engine? EGRs have always been a maintenance item, ever since VW's first 1.9TDI engines. Sometimes they can be cleaned; sometimes they are too fragile to be cleaned. But the greatest cost is in removing them when they are sited in an inaccessible place. Worth asking, even if you only get part of the cost as 'goodwill'. One Audi A3 owner was quoted £1,600 by an Audi dealer and ended up having the job done independently for £800. 
Click to Honest John's Motoring Agony Column 24-12-2016 Part 2.
Comments
Author

Honest John
Latest