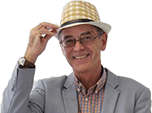 Honest John's Motoring Agony Column 29-10-2016 Part 1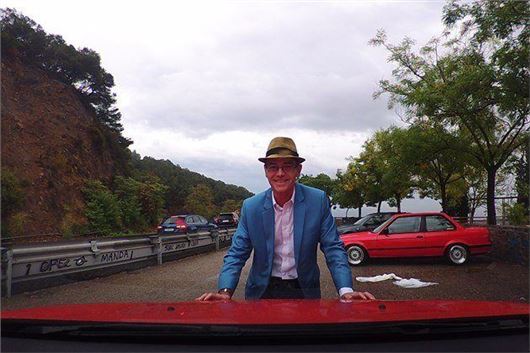 Published 28 October 2016
This week's road trip takes us to crash decisions, big spenders, fearboxes, Moto GP and much more to provoke, annoy and edify anyone remotely interested in motors.
As usual, emails to Honest John should be addressed to: letters@honestjohn.co.uk  Please try to keep them as short as possible.
Crash purchaser
My 2004 Ford Focus 1.6 was crashed into and written off. I am looking to purchase a replacement, used car with a budget between £2 - 3k. Ideally similar size but slightly quicker?
NJ, via email
KIA cee'd, Hyundai i30, but this sort of money will only buy a 5-speed 1.4 or 1.6 and 5th is a bit low geared for UK motorways. Nice to get a 2007 Honda Civic 1.8iVTEC for £3k, if you can find one.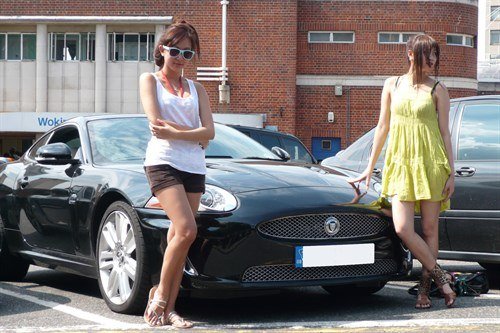 Thirty Grand Tourer
I recently returned to Britain and want a GT, for which I've budgeted £30,000. My research covered Mercedes SL, BMW 6 Series and Jaguar. Subject to anything you may say, I've decided on a Jaguar XKR 2010, or possibly 2011. I would greatly appreciate your expertise regarding: Have I overlooked a good car/model? If not, would I get a better price/value proposition if I increased my budget by £10k or £15k? Is there a typical % that one should expect to negotiate off the sticker price of a trade seller? Any advice will be much appreciated.
RB, via email
I personally prefer the plain XK 5.0V8 to the XKR and then it's a matter of a roadster with less luggage space or a coupe with more. Spending more money, the XF coupe is smaller and thereby easier to drive, but, with a space saver spare in the boot, the roadster has no luggage space at all. BMW 6-Series are starting to look quite good now and I've recently noticed a nice 635i 6-speed manual parked in my neighbourhood. Then there are Porsche 911 997s. PDKs are okay, but four-wheel drive can be noisy and is probably best avoided. You could put a Maserati on your list. A friend had decent reliability out of his. There's no standard percentage to try to chip off. There never is in any kind of deal. It's always a matter of making an offer and negotiating to a price where both of you are happy.
Gear sick
I bought a Ford Fiesta Titanium X two years ago and it occasionally jumps out of reverse gear. The dealer told us they could find no problem with the gearbox at its first service. This year we mentioned it was still doing it occasionally, and the Service Manager said it is because there is no synchromesh on reverse gear. It happened to him as reversed the car to take it to the Service Bay. He did, however, contact Fords, who said that they are unaware of any problems with the gearboxes on Fiestas, and would have to take apart the gearbox and replace any faulty parts they found. My car has only done about 6,000 miles. I am interested to see if this is happening with other Fiestas.

IW, via email
This is the second report I have received of this with Fiestas. I'll log it in /carbycar along with the other one. Another reader pointed out that the driver might not be making sure reverse had engaged properly, but two reports of the problem and the same thing happening to the servicer manager proves there is an issue.
Timing zones
My Renault Grand Modus has done under 13,000 miles from new in October 2010. The Renault garage now wishes to renew the cambelt at a cost of £580 plus VAT. Do you think I should agree to the change and if so would the price appear reasonable, please?
SE, via email
Advisable to get it done because if the timing belt fails the engine will be destroyed and the car could become an economic write off. If the £580 includes timing belt, tensioner and waterpump then it is not too bad. The same job on a FIAT is a fixed £300 + VAT. But on other cars it can be £1,000 +.
Surgical strike
I would like to ask your advice about a parking ticket I received while parked at my GP's surgery. There is a small car park with bays, but it was full. I saw no reason not to park on the kerb in the road that ran alongside as this is on a private estate. The surgery rents part of a ground floor building. The parking is subcontracted out. There is one sign on the railings of the car park that states you must park only within the bays. There is no mention of the road lines painted, etc. I have contested it on grounds there are no specific instructions not to park, but I suspect they will use the sign on the railings that is ambiguous at best. The evasive parking enforcers state on the back of the ticket they can be contacted on a website which, when I tried, had no email address. What are my chances? I fear that the whole thing is very dubious and would prefer not to have become involved. The practice manager said she had told the company that the sign was not sufficient, but got nowhere.  
CM, via email
Basically, unless you can prove inadequate signage in court, forget it. As soon as a landowner signs a contract with private parking contractors he his stuck with their rules, which were upheld by the Supreme Court last November.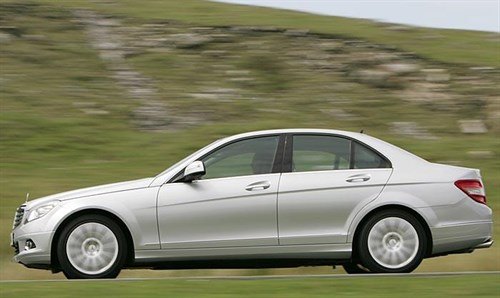 Overcharged?
My 2007 Mercedes C-Class 180K (135,000 miles) starts first time when cold and runs perfectly. If it then stands for say, an hour or so, and I start it, the engine turns over multiple times for a couple of seconds but always still starts. Any ideas why and what I should do?
KP, via email
I think this might be fuel evaporation from the heat generated by the supercharger.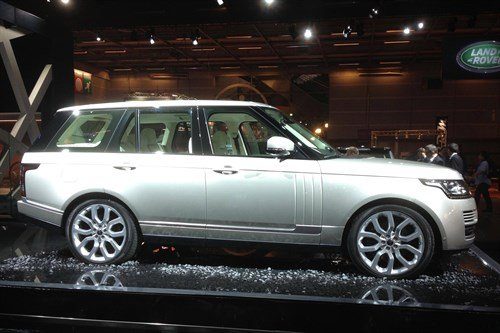 National security
I purchased a new Range Rover Vogue SE at the end of July (my 4th in a row), and since its arrival it has been emitting double beep sounds (which is the warning sound and also the same sound if you hold the key to open all windows at once) at intermittent times outside my house. This beeping can be once a day or half a dozen, completely random. My house has professional CCTV and beams around it and obviously the car is parked in this area, plus Wi-Fi, etc. Land Rover has had the car for 3 weeks and gave me during this period two Range Rover Vogues and a Sport Autobiography and none of these made any noise at all. I do not know if it is doing it elsewhere as, of course, I am away from the car when it is parked, except on one occasion where I heard it as I was walking back to the car. I have asked for a replacement car and their response is: "At this stage we have been unable to replicate the fault on your vehicle. There have been no faults stored in any of its computers and you have been unable to demonstrate the fault to us. Therefore it is with regret that Farnell's and Land Rover UK cannot support you with a replacement car due to there being no fault diagnosed." I wonder whether I am overreacting and it is a fault I should live with or should I take a legal action as the car is not fit for purpose? Your opinion on the fault and my legal rights will be greatly appreciated.
MP, via email
Your problem might be that the fault is caused by some equipment in your house that does not conform to the EC Electromagnetic Compatibility Directive: http://ec.europa.eu/growth/sectors/electrical-engineering/emc-directive_en/  The fact that the other vehicles are not affected does not necessarily mean that your kit is not sending out waves that are incompatible with your Range Rover. Bearing that in mind, you could ask for the car to be checked at your house where the problems is rather than at the dealership where there is no problem, but you still run the risk that the installation in your house is technically illegal.
Heated debate
In April 2016, I purchased from a VW franchise a Tiguan Sport 2.0TDI with 42,400 on the clock. Within 4 weeks, the heater resistor failed and was replaced by the garage I usually use, which is not a VW franchise. In June the new resistor failed for no apparent reason and was replaced by the garage free of charge. In August the resistor failed yet again for no apparent reason. The garage fitted a new thermal fuse and resistor. Also, on their advice, the heater motor was replaced. Within 3 weeks, the resistor failed again. The garage checked the installation (including voltages) and nothing was found to be out of order. All the garage can now suggest is checking the wiring for damage, which might be causing intermittent surges leading to the failures described. I am told that this would be an expensive exercise, involving the exposure of the car's wiring system behind the dashboard with no certainty of a helpful result. I would be grateful for your advice.
GS, Doncaster
The reason for repeated heater resistor failure is usually failure of the heater motor (as it was with Vauzhall Zafiras). So now that has been replaced I can't think of any sensible reason for the resistor to continue to fail, unless there is another wiring fault.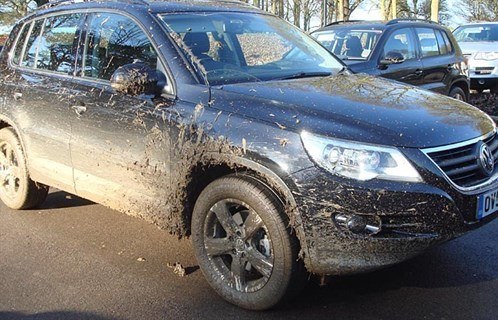 Unclean and undefeated
You can add me to your growing list of dissatisfied Tiguan owners. Our 2012 Tiguan 2.0 TDI 140 Bluemotion had its emission update (23R7) completed in June. It was raining hard when we drove off the forecourt and so, whilst I knew the car did not feel right, I could not work out what was wrong. The next day, my wife compared the engine noise to a rattling canteen of cutlery. To cut a long story short, to its credit, the VW dealer immediately acknowledged a rattle was noticeable when the DSG changed up through the low gears. As we were about to go on holiday and not wanting to drive the car for fear of damaging the engine I asked for a loan car. I was told VW in Germany had agreed I should be kept mobile and so, for ten days, we had the use of a Passat while they kept the Tiguan. On our return I was told the car had received a further update. The terrible clatter had gone, but the engine was not as quiet as it had been pre-23R7, and in recent weeks appears to be getting generally noisier. The car has been filled almost exclusively with Shell V Power or BP Ultimate from new so poor grade fuel cannot be the cause. A disconcerting noise, possibly unrelated, from the front of the car can best be described like a spring releasing. It can be repeated several times during a journey one day but not the next day over the same route. A bugbear we have had from new is the DSG that has never operated smoothly. The momentary pause when moving of, and a reluctance to accelerate smoothly through low gears continue to frustrate and yet when I have raised this with dealers in the past it has been as if I was the first to register a concern. Are you aware of any VW recalls to address DSG shortcomings in the Tiguan? 
POE, Lymington
Many thanks. Added to the list that now numbers 14. All the complaints I have received have been of the modification to Tiguan 2.0TDI 140 Bluemotions and most have been DSGs. One reader has reported himself happy with his car after the modification. The faults you report with the wet clutch high torque 6-speed DSG are quirks of it and always have been. A VAG 'safety feature' forces you to use the footbrake before shifting from N to D. This activates a brake pedal switch that sends a signal to the ECU to cut power because the brakes are on. But it can stick or be slow to react. Also your DSG is now 4 years old, so is due for a fluid and filter change (about £200). Happily VAG has now developed a new transverse 7-speed high torque wet clutch DSG and all the faults seem to be eliminated.
The missing link 
I have a 2004 Mercedes W203 C200 Automatic that has recently developed what seems like a misfire at low torque around 40 to 50 mph, which makes for a lumpy ride. The spark plugs, coil pack, fuel filter, and mass airflow sensor have all been replaced, with no beneficial effect. The local garage has said they can do no more, and suggests I take it for a more detailed diagnostic examination by a Mercedes dealer. The car is not worth a great deal, and I do not wish to spend too much on it to get it right. However, the car is very pleasant to drive, and I would like to keep it on the road if possible. What would you suggest, and do you have any ideas as to the problem?
IP, via email
This (from /carbycar): explains it: "2000 - 2003 4 cylinder petrol engines have an actuator that alters the cam timing to one of two positions This actuator is hydraulically operated and triggered by a solenoid. The solenoid coil has part of the wiring loom attached to it by a plug. An oil seal fails at the plug's connection with the solenoid coil, allowing oil to slowly flow onto the plug. Oil finds its way by capillary action between the copper wire and plastic sheath of the loom, and migrates two plus metres along it until it reaches the cars ECU, damaging it. This would of course also affect an auto gearbox if fitted. A safeguard is available in the form of a short 150mm loom extension with plug and socket. This stops the capillary action. Spare part numbers that make up this pro-active unit are (a) 1110510177 cost £30.00 (b) 1119970186 cost £1.69 and (c) 2711502733, cost £16.90. If the oil gets to the ECU the cost of repair is around £1,400 including VAT."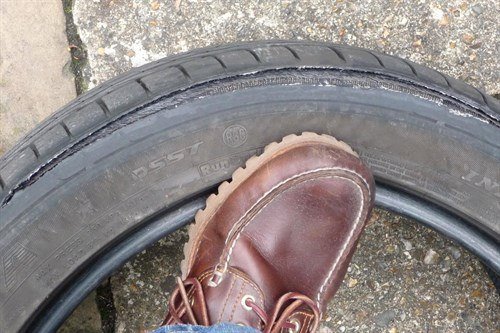 Shouldering: the blame?
You recently answered a question regarding heavy tyre wear on the inside edges of the front wheels of a Jaguar XJ, advising it was most likely down to meter wide speed bumps. I have owned a 2012 XJ from new and am now on 62,000 miles and my third set of Dunlop SP Sport Max tyres (with these swapped in cold winter months for winter tyres). The first, original set of front Dunlops wore evenly across the full width. The second set of Dunlops on the front wore extremely unevenly with both tyres heavily worn on the inside edge. The outer edges of both tyres had approximately 4mm of tread left whilst the inside edge was down to the tyre carcass by the time I noticed. When fitting the third set of Dunlops I had the tracking checked on a sophisticated alignment machine as I didn't want to quickly run through another set of tyres. The alignment system reported that everything was spot on. No realignment was necessary. The third set of front tyres are now down to about 3mm across the full face of the tyre on both tyres. Driving style, roads used, etc has been effectively identical for all three sets of tyres - a bias towards local journeys with plenty of speed bumps. Given the return to normal wear patterns with no work done on the car my conclusion is that there must have been something faulty with the second set of tyres that made them more vulnerable to wear on the inside edge. Having worked in the rubber and plastics industry for most of my life I suspect there may have been a problem with vulcanisation of the tyre compound possibly due to poor heat distribution within a faulty tyre press mould. I had a similar problem with a BMW 530 E39 maybe 15 years ago.  One set of Pirelli front tyres wore very badly on the inside edge, the wheel alignment was checked, no changes were necessary and the next set of tyres wore perfectly.
MC, via email
By far the most likely reason is straddling speed blister cushions. They are hardly felt at all when straddled (which begs the question what's the point of them?) but their sloping edges severely abrade the inner shoulders of tyres. Drive one wheel over, one on the flat, slowly.
Cash purchase
I am selling my Nissan Qashqai privately and have sold a much older and cheaper car before through Auto Trader. The buyer paid cash. As my current car should sell for over £10,000, should I insist on a Bankers Draft, or get the buyer to transfer the money to my bank account while we are together and when I see it showing in my account, give them the logbook and keys. What's the normal method?
HB, via email
You get the buyer to pay you cash in a bank (any bank) and you then use that bank to transfer the cash to your account. That is the only way of lodging the money in your account in a manner that cannot be revoked. (In practise, the cash will not be withdrawn. The teller will simply transfer the money to your account directly as if it had been cash.)
Averse to taking Abarth
You suggested I try a 500 Abarth. I today did, at FIAT Croydon. The dealer was very helpful, not pushy. I sat in all the range and I test-drove an Abarth manual version. My verdict was that the car is certainly fast enough, but that there is not enough room inside, even for my 5' 6". My long back meant that the seat even at its lowest setting was too high and my not very wide shoulders overlapped the back of the seat, I could not drive with my preferred elbows wide apart style, elbows on elbow rests (my right elbow hit the door); the power steering was far too light (one finger sufficed to turn the wheel). My size 7 feet found the footwell too small, though the auto versions seemed better. Brakes were excellent. My wife sat in the back of the car, and emerged with backache. In summary, the 500 Abarth is just about ideal for a slim young person, but not for a 71 year old slightly more portly me. Maybe I should have kept my proven 1989 Golf GTi, despite its lack of ABS, lack of airbags, lack of decent headlights, lack of aircon and its not very reassuring brakes. But it was beginning to creak and the sunroof refused to close, so I felt that it was beginning to age structurally.
SM, via email
I may have recommended the Abarth because of its excellent headroom, which you, surprisingly, contradict. But FIAT now has a new model, the Tipo, and the 1.4T has the same engine as the Abarth in a much larger car, for less money: under £15,000. Give one of them a try: /road-tests/fiat/fiat-tipo-2016-range-road-test/
Belt and braces approach
I have a 2015 Jaguar XF Sport with ivory leather seats and have had a recurring problem with dye transfer from leather belts leaving marks on the driver's seat. The car was treated with GardX when purchased but they deny liability for dye transfer and likewise with Jaguar and the dealer HA Fox. I have managed to remove the staining with a product from the Furniture Clinic but I would like to find something that will prevent the problem in future. Do you have any suggestions?
MB, via email
Simple and blindingly obvious. Do not wear these particular leather belts.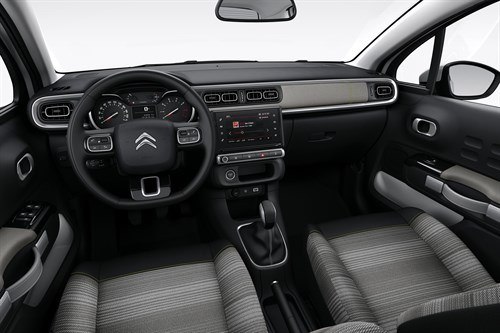 Citting comfortably
I currently own 3-year old Citroen C3, diesel. Our annual mileage is 10,000, made up of two return journeys to the Scottish borders and one return trip to the Mediterranean coast. All other mileage is short journeys. Would you please advise me which make and model of car I should now consider purchasing?
JG, via email
New Citroen C3 with 1.2 Puretech 110 engine and 5-speed manual or 6-speed auto. Probably the most comfortable small car with excellent adjustable seats and good ride quality. Or a Peugeot 2008 with 1.2 Puretech 130 engine and 6-speed gearbox. (The photo of me at the top was taken by the built-in Citroen C3 ConnectedCAM.)
Swap meat
A Volvo S60 came up yesterday at a nearby dealer: 2012 T4 R Design manual, 34,800 miles at £10,000. I tested it today and liked it although not as quick as my 2009 VW Scirocco 2.0TSI GT, which has now done 99,500 miles. I was offered £5,250 for mine. Is this fair? My car is in very good condition. The dealer wouldn't negotiate any PX increase or discount on the S60 at all.
MB, via email
Our system says dealer p/x £7,100 for the Scirocco, but does not account for mileage and 99,500 will have hit it hard: /used-prices/Volkswagen/Scirocco/2009/?q=2.0+GT+TSI Dealer price for the Volvo £9,640 to £11,485: /used-prices/Volvo/S60/2012/?q=R+Design
Bouncing back
I bought a 2013 MINI Cooper D, which runs on 195/55 R16 Hankook Ventus Prime 2 (non run-flat) tyres. It's terrific on motorways, but a bit lively and surface-sensitive around town - even without the Sport button. I understand that the standard 15-inch 7-hole wheels and tyres would be more compliant, but would they be noticeably more compliant? Would sourcing a set be worth the time and money? 
DB, via email
I'd stick with the 16s but try dropping the pressures to 30PSI all round when cold (once you have driven 20 miles or so the heat this puts in the tyres will increase the pressures to about 33PSI). Hankook Ventus usually have a rim protecting rib around the sidewall, which is a good reason for staying with them.
Dire repair kits
I know you support runflat tyres, but are there any temporary tyre repair kits you would recommend, particularly those that won't ruin the tyre, if it is repairable later?
TT, Abingdon
No. My experience is that for anything bigger than a pinprick the stuff just spurts out after having ruined the carcass of the tyre. Apparently, water-based 'Slime' does not ruin the carcass of the tyre. 
Click to Honest John's Motoring Agony Column 29-10-2016 Part 2
Comments
Author

Honest John
Latest