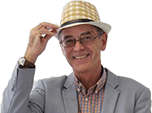 Honest John's Motoring Agony Column 15-10-2016 Part 1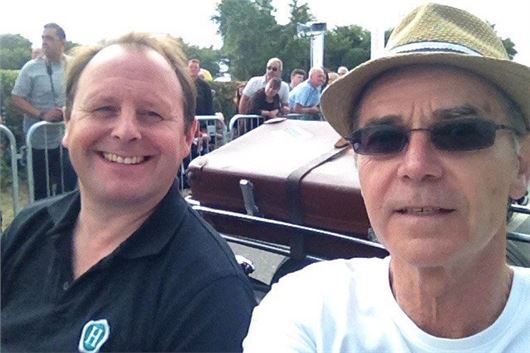 Published 14 October 2016
This week's automotive angst involves cherished registrations, silly wheels, particulate problems, non-starters, serious misjudgement and much more to fuel animated discussion over the weekend.
As usual, emails to Honest John should be addressed to: letters@honestjohn.co.uk  Please try to keep them as short as possible.
Number fate
I have a 1999 BMW 523I with personal number plates. Please let me know how I can preserve this number plate and if the time comes to buy another car, where would I try to sell my old faithful?
SD, via email
You transfer the registration to a retention certificate and this costs £80, including the re-transfer to another car. You also have to allow for the cost of making up a set of age related plates for the car you take your plates off and you need to allow a bit of time for the process: https://www.gov.uk/keep-registration-number/ A 1999 523i is not a 'classic' and you'll get buttons for it from webuyanycar.com. Probably best to sell it by eBay auction. Don't give anyone a test drive unless they can prove they are insured to drive your car. Take the money in cash in a bank from which you can immediately transfer it to your bank account and it cannot be revoked like a transfer or a cheque can. (In practise no notes will change hands but the teller will make it a 'cash transfer'.)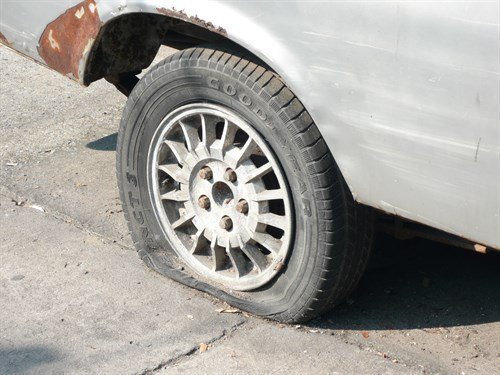 Wheely?
In your column you often advise changing wheel sizes and/or tyres on cars to improve the ride or handling. Why is this necessary and why don't manufacturers fit the correct wheels and tyres at the time of production?
LB, via email
Some people think big wheels and low profile tyres look good, so that's why manufacturers fit them. The downsides are usually poor steering feel, harsh ride, tyre roar, poor fuel economy, higher CO2, high risk of damage and high cost of replacement.
Block exemption
I have owned my Peugeot 807 since new in 2003. I had an alarm warning 'unblock diesel filter' on the dash. I then replaced DPF, additive ECU, changed fuel cap sensor harness for £1,223.11p by Peugeot main dealer. The warning reappeared very soon after and Peugeot suggested replacing additive tank and pump, which they did at a further £332.32. The warning is still coming on, but only when moving off from standing start. It doesn't matter if I move off in first, second or third. Any suggestions
CB, Liverpool
Despite doing everything to fix the Eolys additive system, emulsified diesel and other junk in the tank is still blocking your fuel filter. Getting the fuel system drained and flushed should get rid of it. Then stick rigidly to Shell V-Power Nitro Plus or BP Ultimate diesel to lessen the chances of diesel contamination again.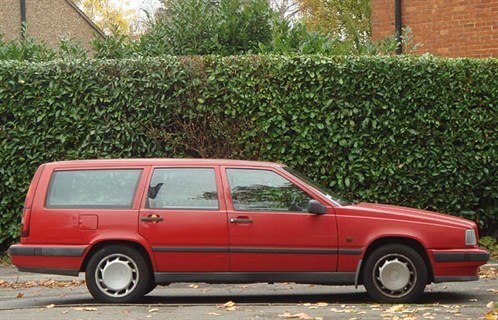 These fuelish things
My much loved and relatively lightly used 1998 Volvo V70 2.4 20v petrol with 150,000 miles failed to start about 4 months ago. After a few minutes and a few more twists of the key with foot on clutch and accelerator in various positions it finally did so. The failures have become much more frequent and more difficult to overcome. About 3 weeks ago I could not get it to start and the AA engineer diagnosed fuel pump failure and hit the bottom of the tank where the pump is and it started. This seemed to work for a few days but not 100% and the fuel pump and filter were replaced. A few faultless days and then recovered from a shop car park to the local Volvo dealer by another AA engineer who said it was a problem related to the engine management system. The garage changed a relay and again it was OK for a day and then relapsed. A further relay was changed and it was perfect for 24 hours and then failed again. The engine has never cut out; only failed to start despite adequate fuel and battery, etc. Any other ideas or tests that might find a cause and a cure?
DA, via email
When a car gets old and its electrics and electronics start to fail it can become a nightmare. But this fault seems confined to starting and must be fuel system related. You've replaced the fuel tank lifter pump and its relay and checked the earths to both. May be a contaminated fuel tank (too much condensation moisture and rust in there). Might be worth getting it flushed out.
Distance relative
Recently, whilst driving my car at night, I was about to turn left from an unlit lane onto an unlit section of the A428 single carriageway at Eltisley in Cambridgeshire. I looked left and right and the only vehicle in sight appeared to be a car some 300 - 400 metres to my right, travelling in the same direction as I intended but at a safe distance for me to emerge. I began to pull into the short slip-lane onto the A428, with my right-hand indicator on, but when I checked my off-side mirror I realised that the approaching vehicle was in fact a motorcycle with twin headlights, much closer than I had envisaged and travelling at some speed. Fortunately, I was able to brake and allow the motorcyclist to pass by before I left the slip lane. However, the situation could easily have become an accident and made me wonder if motorcyclists realise how potentially dangerous twin headlights can be for them in similar circumstances.
RW, Papworth Everard, Cambs
The warning is to check, check and mirror check again before emerging onto any road. Never assume anything. Never ever accelerate slowly onto a road when traffic is approaching. Best to wait, but if you pull out in front of approaching traffic you need to accelerate up to speed as fast as you can.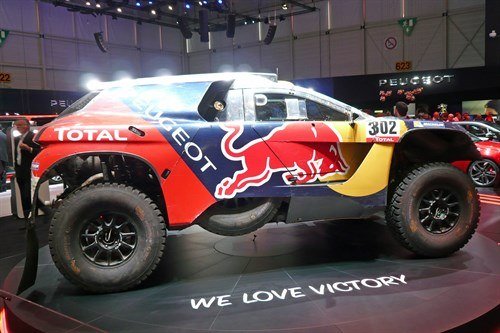 Tyresome noise?
I recently bought a 6-month old Peugeot 2008 Allure. Unfortunately there seems to be a lot of wind noise. Could it be roof bars or the humped roof? The Peugeot dealer says it comes from the Goodyear Vector 4 Seasons 195/60 tyres. Would you suggest different tyres? If so, which?
FJ, vie email
In my experience all weather tyres are relatively quiet because they are softer compound with more rubber in them and less silica/carbon black. I noticed no noise from the Vector 4 Seasons on any 2008s I have driven, and the Michelin Cross Climates on my HR-V are significantly quieter and more compliant than the Michelin Primacy tryes they replaced. It's worth trying lower pressures: 31/31 front and back cold pressures. They will heat up to 34/34 after 20 miles or so, but if you start with 34/34 they heat up to 37/37, get hard and become noisy.
Withdrawal symptoms
My license has been withdrawn on medical grounds. My wife has driven for about 50 years as an authorised driver. My motor insurance runs for another month.  When I telephoned the insurance company on a related matter I happened to mention that I no longer held a driving license. The reaction from the insurance company was to cancel my insurance policy with immediate effect on the grounds that I no longer held a driving license. The effect of this of course is that the value of my car is no longer insured should it be damaged in a fire at home, or indeed vandalised on my drive.  I should be grateful if you would explain to me why this should be so. So far as I can see I still have an insurable interest in the vehicle and would wish to protect this by insurance. If the car should be damaged what would be the insurance position? The correspondence from the DVLC did not mention informing the insurance company of the changed situation. I should be very grateful for you comments.
TD, Bingley
I agree with you. But what the insurer can and cannot do depends on the terms of its policy. If its policy insists that the policyholder has to be a qualified driver then it can do what it did. But insurance companies are staffed with a lot of badly paid unqualified people and one of them might have made a mistake, so you should try to contact someone further up the insurer's food chain to rectify the situation.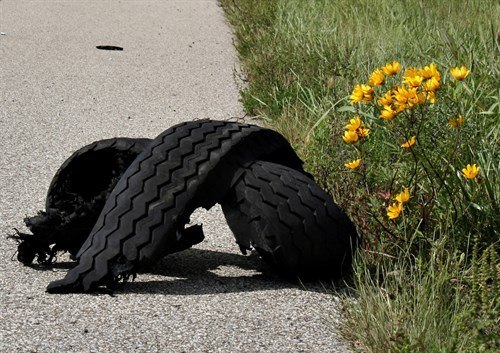 Rubbish tyres? 
I bought an Audi A4 Allroad TDI quattro Sport Nav Estate (that's what it says on the invoice) from a main dealer at the end of January.  It was first registered September 2015. Mileage 4,398. When it went for its 9,000-mile service I was told that there was only 3.5mm of tread left on the tyres and that I should consider replacing them. When I queried this they said that the tyres would run another three or four thousand miles. I drive pretty gently, especially so since my speed awareness course three years ago, and have never got less than 25,000 out of a set of tyres, which history includes a Subaru Outback and two Freelanders. The tyres are Dunlop SP Sport Maxx GT 245/40 Z R19. I have asked Audi UK and the dealer to confirm that these tyres were the ones originally fitted to the car. This they have not done. They decline to tell me what a cautious driver might expect to get out of a set of tyres. I wonder if this car is noted for chewing up tyres, or if these Dunlop tyres are noted for their lack of durability.
GL, St Maughans, Monmouthshire
Strangely the A4 Allroad can be optioned with wide, low profile racing car tyres that are a bit like a builder wearing ballet pumps to work. That's why they wear quickly. 245/40s always do. It would be  sensible to switch to standard 17-inch wheels with 225/55 profile tyres.
Let us fray
I wonder if you can point me where to go next with my problem. I bought a new VW Golf R-Line Edition in April 2016. After 400 miles I noticed the drivers seat back bolster stitching was started to fray so took the car back to the dealership where they took photos of the problem. I did not hear anything, so took the car back again, but they had nothing on record so they took another picture. I still did not hear anything, so went back again where they took another picture of the seat by which time the car had done 1,000 miles. The service engineer went to see the service manger who told him it was wear tear and gave me the contact number of VW Customer Care. I rang Customer Care and they they told me they would ring my dealership.  They then rang me back to say they have spoken to the dealership and it's wear and tear and that is the end of the matter. The car has now only done 1,050mls. I have had many new cars but never a problem with seat wear.
BD, via email
Simple. Tell the dealer that due to his failure to rectify the shoddy goods he sold you, you will be taking the car to a local <car upholsterer and trimmer> (http://www.yell.com) for rectification and will then charge the dealer whatever the trimmer charges you, taking the matter of Small Claims if necessary.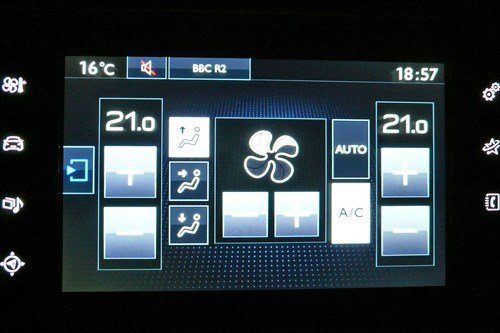 Touchy subject
You might like to take a look at the Backroom Motoring thread entitled 'New cars - infotainment screens'. It's noticeable how many posters - including our most thoughtful regulars - are in agreement that touchscreens can be dangerous, particularly the ones where you have to scroll through menus to change the temperature within the car. We are a small cross-section, but probably typical of many. I wonder if there's any way you can make these views known to manufacturers or perhaps bodies like RoSPA or the SMMT. 
DD, via email
Thank you. I was aware. It particularly afflicts Peugeots and Citroens. I had a 308 for a year and, in winter, clearing the screen via the touchscreen could be very distracting. PSA is aware and has improved it in new models such as the new Citroen C3: road-tests/citroen/citroen-c3-2017-road-test/ Audi is getting rid of touchscreens altogether with its new virtual dash controlled by steering wheel buttons and an MMI stick: /road-tests/audi/audi-ttrs-roadster-2016-road-test/ 
Lost in transmission
I thought it would be useful to share a recent and awful experience with a London automatic transmission specialist, as the reason for going here for a quote was from your column. I took my 2002 Peugeot 206 for him to test-drive and give me an estimate for a potential repair to fix slipping gears. I left the car with him - with the clear instruction (as I imagine any sane person would) to let me have a cost estimate and scope of work, in order that I could then decide whether to go ahead or continue driving the car, as it is only worth around £800. He called me two days later to advise that the gearbox would need rebuilding and that it would cost £1,800, so clearly not worthwhile, as he would well know. I told him that clearly this is not viable and I would come and collect the car. His response was that I could not, as he had completely dismantled the gearbox. I told him he should then put it back together and return the car to me in the drivable condition I had left it with him. He advised he could not do that as it was "like breaking an egg" and could not be put back together. When I went to collect the keys, he told me I would have to settle the bill for work that I had not asked him to do and that had left me without transport. I told him this would not be happening. He verbally abused me. I then organised for a truck to collect the car form the street where he had left it outside his premises. Upon delivery to my home, it transpires that he has stolen the entire exhaust system. This man is fraudulent and criminal. I thought you might want to share this with your readers so he can be avoided.
GC, London SW3
Please explain how the transmission specialist could be expected to quote for repairs to the automatic transmission without taking it apart to find out what was wrong with it? There should have been a clear understanding between you and him in the first place. But I agree, if he could not quote for the repairs without dismantling the transmission, he should have told you that in the first place and you should not have left the car with him.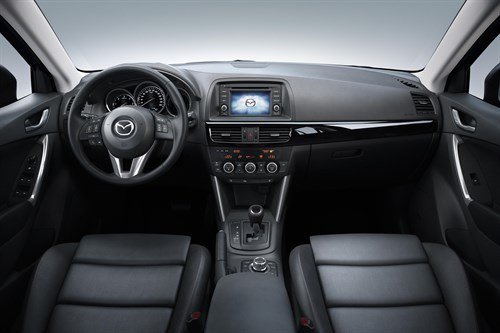 Never say navver again
I am considering a Mazda CX-5 SportNav 2.2 litre Auto diesel. This is an all wheel drive vehicle. Can it be switched to a 2-wheel drive? I only drive around 10k miles per year, so is this an unrealistic option? I have never owned a diesel car before. Are their any other similar vehicles to consider: Toyota, Honda etc? 
CB, via email
On the CX-5 AWD, four-wheel drive selects automatically when slippage is detected, so you are in 2WD 99% of the time. But this does mean swapping tyres front to back same side to even out the wear because a significant disparity front to back confuses the system. The 6-speed automatic transmission is really good. You could go petrol with a Suzuki Vitara 1.4T Boosterjet, available as 6-speed manual or 6-speed torque converter auto:  /road-tests/suzuki/suzuki-vitara-s-boosterjet-2015-road-test/ The 6-speed automatic Peugeot 2008 1.2THP 110 with Grip Control is another option. While cheap choice is a Dacia Duster 1.2 TCe 125, but that is manual only: /road-tests/dacia/dacia-duster-laureate-tce-125-2016-road-test/?section=prices/ A hybrid option is the new KIA Niro, which is auto: /road-tests/kia/kia-niro-2016-road-test/ There's also a hybrid Toyota RAV-4, and a plug-in hybrid Mitsubishi Outlander PHEV. While new kids on the block are the Peugeot 2008 1.2 Puretech 130 with Grip Control that rides very nicely, or you can get a 6-speed EAT6 torque converter auto. While Suzuki is now fitting both its 1.0 and 1.4 litre BoosterJet engines to the SX4 S-Cross with 2W, 4WD and the option of a 6-speed auto.
Lock, stock
My wife came home a couple of days ago and could not unlock the doors to get out of her Honda Jazz. Luckily I was home and got her door open from outside. She quite rightly uses the switch inside to lock the doors when she is in the car and this is what caused the problem. The doors open OK by using the key, but the remote won't unlock the door from inside, so it was rather a frightening experience for her (she is 81 and still an excellent and keen driver). As a temporary measure I have told her not to lock the doors by the internal switch and so it has been OK, but have you knowledge of this happening to other Honda Jazz? This is a 2008 model with 28,000 miles.
PB, via email
Yes. There was a problem with the switches in the driver's door armrest. I would get them checked because there was a recall for this due to the risk of a fire starting: http://www.vosa.gov.uk/vosa/apps/recalls/searches/expand.asp?uniqueID=91310CEC63B74C8080257B94003BD35B&freeText=Blank&tx=
Must be choking
7 days ago I took delivery of a VW Passat TDI 150 with 20 miles on the clock 7 days ago; it now has 300 on the clock. Driving it away from the dealers it felt slightly hesitant in 1st and 2nd gear, but not all the time. It felt like the brakes were holding it back, but after circa 2,000 revs it would accelerate nicely. There is no lack of power. If you put your foot to the floor in 1st or 2nd you will get wheelspin as it accelerates away. Yesterday the problem seemed worse so I dropped by the dealer and a technician drove it with me and agreed straight away that something was amiss. He turned off "brake hold" as he felt, like me, that something was holding the car back, but this made no difference. The car stayed with the dealer for the afternoon and I got a call from a 'master technician' who said that diagnostics showed no problems and on test drive it felt fine. He stated that the computer showed that the DPF had been regenerating and maybe this caused the problem. They asked me to run it to 1,000 miles and then report back. I drove the car away from the dealer and it felt brilliant; problem gone, I thought, then after a few miles it was back. This morning it felt fine and then, again, the problem returned. This is not a company car; I am buying it on PCP with list price of £29k. I do not know what to do. Asking on VW forums, people are saying don't mess around, reject it straight away. I love the car, its looks, its qualities etc. I think the dealer should at least be given a chance to put it right, but I will be writing a letter today reserving my right of rejection if they don't. Is it possible for a car to start DPF regeneration at 20 miles on the clock, and what could possibly cause that and if the DPF was regenerating, would it constantly affect performance? What do you think and what would you do?
JT, Plymouth
A DPF regenerates (in the sense it burns off soot) in two ways. One is 'passively' so it happens once the engine and systems are fully up to temperature after 20 miles or so. The other is 'actively' whereby the ECU injects extra diesel into the engine in order to create a fire in the DPF and burn off the soot. That normally happens every 250 miles or so, but, depending on how choked the DPF is, it may happen earlier. This system can go wrong. It could be that, prior to your purchase, the engine was started and shut down ten or twenty times which would have filled the DPF with soot that would have not been burned off unless active regeneration took place. To protect yourself you need to reject the car within 28 days, which is your statutory right under the Consumer Rights Act 2015. More here: /faq/consumer-rights/ I think they can probably fix it, but there is a possibility they can't and you need to cover yourself against that. If they get it running properly it is a nice car and I can confirm that the 2.0TDI 150 is the pick of the EA288 2.0TDI engines.
Key issue
I have mislaid the chipped key for my Toyota Aygo. I know it is in my house but cannot locate it. Can you tell how much it would cost to replace it and how to go about it.

ST, London N8
If you mean one of two keys then you can get a copy made by your local Timpsons. But if you have lost the only key then I doubt someone like Timpsons can help and you will have to go to a Toyota dealer who might be able to trace the key and keycode from the car's VIN, so you will need the V5C registration document for that. A copy from Timpsons is usually £30 - £40. An original from a Toyota dealer probably £100+. (Happily ST later found her missing key and is now going to have a copy made in case she loses it again.)
Click to Honest John Motoring Agony Column 15-10-2016 Part 2
Comments
Author

Honest John
Latest