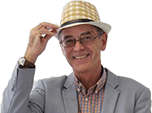 Honest John's Motoring Agony Column 16-4-2016 Part 2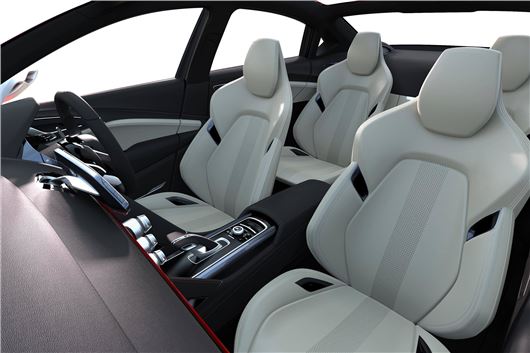 Published 15 April 2016
Click back to Honestjohn Motoring Agony Column 16-4-2016 Part 1
Pain in the bum 
After driving about 50 miles in my Mazda 6 I get a pain in the right buttock. Googling the symptom brought up the probable cause: rotating the foot to the right on the accelerator. An old habit. After 12 years with a 6 I am now looking for cars where the accelerator is more in line with my foot . Something smaller and higher for easy access. Any ideas?

SC, via email
Might be wallet syndrome. I get complaints from readers of buttock and back pain and it turns out it's from sitting on their wallets in their back pockets. Unfortunately (for you) I don't suffer from your problem so can't give any specific advice, but can tell you that a 2007 Honda CR-V was the most comfortable vehicle I have ever run long-term.
Size matters
I have an older Honda Jazz on 15-inch wheels with 185/55 R15 tyres. You recommended Michelin CrossClimate tyres as giving the best combination of comfort, steering and economy as well as all weather benefits, but they are not available in the size for my car.
JR, via email
I just checked because that is the same size as my FIAT 500 and they only list Alpins that size. But, happily, CrossClimates in 185/55 R15 are coming in July.
Black death 
Why is very little publicity given to the fact that all the large car makers are deliberately robbing their customers? They are selling cars that they know have inbuilt and routine failures that are certain to happen, whilst blaming their customers when they do. Diesel Particulate filters will fail if cars are not driven in a certain way.     Dual Mass flywheels will fail after around 60,000 miles, Exhaust Gas recirculation Valves will fail at random, Turbos will fail at around 3 years/ 60,000 miles. DMFs are blamed on driver abuse, even though most fail because they are known to be poorly designed. DPFs will fail with most owners lifelong normal driving habits. Likewise EGR valves. Turbos fail because the EGR valve pushes large amounts of unburnt Carbon through the induction system. I know that these devices are only there to meet Environmental Laws. But the manufacturers know that they a selling cars that are doomed to expensive failures and it is cheaper to blame the owners. I am at the moment looking to buy a new car, but when I ask about these problems, sales staff either deny that the problems are present in their vehicles, or they deny that they are a problem at all. The cheaper running costs of diesels in no way covers the outlandish cost of these failures. The clincher is that diesels, whilst meeting the regulations, are still wickedly polluting, despite this rip-off and profitable engineering. Rant over. 
BE, via email
You are making the same point that I have been making for many years. Diesel is simply inappropriate for many drivers, especially low mileage drivers. But, unfortunately, for larger vehicles such as big LCVs, trucks and large SUVs there is often no viable alternative. Volvo does a petrol hybrid XC90 T8, which I tested here and that works:  /road-tests/volvo/volvo-xc90-t8-2016-road-test/ BMW has also gone down the petrol hybrid route. Mitsubishi has. But others, such as VAG and Mercedes, continue to opt for diesels and diesel hybrids.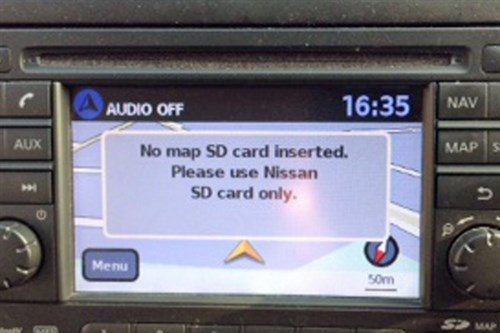 Unsatnavfactory situation
Nissan suggests I contact my local dealer about a recurring problem with the SatNav. Every entry is interrupted with the message telling me to insert a CD card. I can travel between one mile and 50 miles before having to re-enter the destination. I would welcome your comments before paying £115 for a diagnostic check and £150 for a CD card. Unlike plug-in SatNavs the Nissan CD card does not come with lifetime updates. Do I pay Nissan over £265 or buy a plug in SatNav from Halfords for £150 or less?
DR, via email
Try removing and re-inserting the SD card. (Usually they push in to pop out.) If it has come to the end of its 'life' and is now outdated you could ask the dealer to try an up to date one from another car before buying a new one. Definitely do not pay £115 for a diagnostics check.
Runflatly refused
I own a BMW with runflat tyres. The BMW garage I bought the car from put 20 inch M Sport wheels on the car to help sell it. The problem is I cannot get runflat tyres for it as there aren't any available in Europe according to my local dealership. What do I do as they are becoming near the limit?
JE, via email
Sell the ridiculous 20-inch wheels on eBay. They will get damaged on a pothole sooner or later anyway. Replace them with more sensible 17 inch or even 18 inch wheels from http://www.tyremen.co.uk for which a good range of tyres are available and which may even cost you less than you get for the 20s.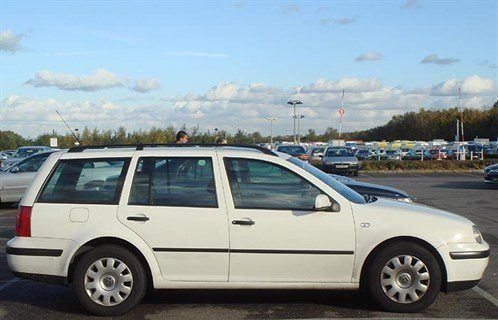 Last of the Summer whine
I bought a used VW Golf estate for £1,950 on 1st March 2016. My courier drove it from the dealer to my house on the same day. On the way down the motorway, a whine in fifth gear was prominent right from the beginning of the journey. I was told about this by the driver when he delivered it. So I reported this to the dealer immediately, and had the car examined by a qualified engineer with several years of experience; the boss of the garage that has serviced my cars for a few years now. His verdict: faulty gearbox - connected with fifth gear, also, a loose shaft in the gearbox, manifest by the clutch moving inwards when the accelerator is depressed. A worn CV joint, manifest by a clicking sound when turning right at low speed. A seized hand brake calliper of long standing, since the handbrake rating has been registered at 17%. On three consecutive MoT tests a severed catalytic convertor, requiring welding all the way round. Hence the MoT test advisory relating to the emission of fumes from the exhaust system. And a rear exhaust box bracket that requires welding. Two of the tyres were barely legal; one on the car, the other in the boot. This list of faults was relayed to the dealer by registered post, and the dealer acknowledges he had this list delivered to him. He agreed by email, that we should return the car to him, since we, by email, also served him notice that we were rejecting the car. He told us that he would need to inspect the car, in order to verify what we were claiming. Yesterday, the car was returned, which he acknowledges. Today he has offered us £1,500 for the car, £450 less than what we paid. His reason is that the car now needed valeting, and since it had covered 500 miles there might be faults that had occurred  whilst the car was being driven. My reply was that the car needed a lot more than valeting in order to resell it. And that the car had cost me £300 plus to have it inspected and transported too and fro his premises. All of which was entirely his fault for not telling me about these faults. In fact he told me that the car drove fine, and was in good condition. Clearly it was not. So, really, instead of owing me £1,950, he owes me £2,250. He is getting off lightly if I allow him to pay me the £1,950 as full settlement. What he now says, is that I either accept £1,500, or he will put the car on the public highway, and it is not taxed. I have today, advised the DVLA, by FAX, which is what they asked for, that I had returned the vehicle to the seller yesterday, and do not wish to take on the ownership of the car. This, I have done, in order to avoid being fined for having an untaxed vehicle on a public road. The car is insured by me at the moment. The vehicle was driven to and from the dealer by the courier with trade plates. I have instructed the dealer not to put the car on the road until he has paid for it. On Monday, do I go to the small claims court, or Trading Standards in order to put pressure on the seller? The dealer has caught scores of people by his unscrupulous behaviour. I hope that there will be some way to curtail the intimidation, and theft taking place.
 
GP, via email
Take the £1,500 then sue him in Small Claims for the remaining £450. You will almost inevitably win and he knows it.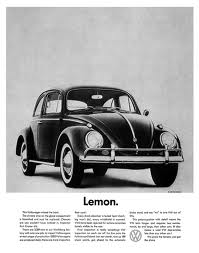 Scandalous treatment
When the VW emissions scandal first broke last year as a concerned loyal VW (7 VWs and current VW Tiguan diesel owner) I expressed my concerns with VW directly via customer services. Unfortunately VW UK failed to respond or even acknowledge, so I fired off another email and another and another and another. Sadly VW does not seem that interested or indeed concerned about restoring VW owner confidence or about explaining the finer points of potential problems on the horizon that their loyal VW owners could face as a result of purchasing a now toxic VW vehicle. I have raised issues such as the falling residual and future values of VW vehicles. I explained that I have purchased my vehicle on a VW PCP finance scheme which has a balloon payment at the end. My concerns were that as a direct result of tumbling VW vehicle values the actual figure set by VW as the GFV (Guaranteed Future Value) payable at the end of the agreement could now be over inflated and inaccurate as a direct result of VW recent emissions software cheat scandal. I emailed the director of VW Alex Smith? who wrote to me personally in a signed letter (VW sales drive/initiative) in the hope that at last I might be able to secure a positive response. It's over a month ago now when someone from VW customer services emailed me and explained that, despite the VW director writing a personal letter which was signed and addressed to me, "Alex Smith, VW director, does not respond to customers." It's not part of his brief, apparently? And when I explained that I wrote to Alex Smith directly because he had sent me a personally addressed letter signed by himself offering (up to) £3,200 plus a further £1,000 loyalty bonus off any already built VW which has presumably been parked for some time now on a compound somewhere in Europe, I'm guessing that this is because VW is struggling to sell new vehicles. I tried to explain to Alex Smith that I found this whole offer in a personally addressed signed letter from the boss of VW UK to be in rather bad taste. VW owners are now trapped into falling VW car values, but much more importantly it's as a direct result of a situation in which buyers were duped. It's VW's own loyal customers who are the victims here. VW customer services rang me on my mobile and I was assured that a response would follow in a few days? Unfortunately VW has still failed to keep its promise. However, undeterred I have reminded the boss Alex Smith that I am still waiting for a reply. It's weeks on now and family and friends have said that I have more chance of getting six balls up on the lottery than securing a full response from Alex Smith's VW UK.  It's not unusual for me to swap my vehicle say after 3 years, so I recently visited a non VW dealership and had a look at a similar model. However, as I sat there I was aware that the salesman watched me drive into the forecourt and he went into over-drive explaining that VW is now considered a "toxic brand" and, as a direct consequence, the value of my once bullet-proof purchase has now dropped so much that right now there is no equity left in my VW Tiguan whatsoever. Apparently buyers don't want to buy a VW and as a result VW prices are depressed. In addition I was advised that the situation will not get better and in fact it could get much worse? This dealership explained that normally any 3/4yr old vehicles they take in in P/X will go straight onto their forecourt. Sadly they would struggle to sell a VW, so during negotiations with a potential new vehicle buyer they would phone around and attempt to sell the car on to a trader? Like hundreds of thousands of VW owners we all have vehicles that have little brand desirability left in them and very little retail value in them either and I asked Alex Smith UK director (a person who is more than happy to put his signed name on a sales letter in a desperate attempt to shift unsold vehicles) but when you protest that you think there is an issue with falling VW car values but We/VW are prepared to "get you out of a large sink hole" the global giant that is VW, has created by fitting a software cheat which apparently was fitted just to dodge NOx emission levels which were doctored to show levels 40 times lower than they actually were just to increase global sales which is criminal in itself and a bit rich to be honest and I explained to Alex Smith that I think his personal letter/invitation which he hopes will help sell built/unsold VW vehicles however it could potentially be a bad move it's a known fact that heavy car discounts equals a drop in future car values it's as simple as that which means that "loyal VW customers are digging themselves an even deeper sink hole" if this crisis continues it's really another low blow from VW and is in bad taste. I would appreciate any help advice as to how to secure a response outlining the issues already raised from VW. 
SJ, via email
They cannot give you less for your car than the Guaranteed Future Value at the end of the contract. Normally with VAG cars this is more than the cars are worth anyway, so there is rarely any equity in them,  and how VW dealers get round this is to offer to fund the deposit on the next PCP out of their pockets. Your experience is fairly typical of the experience of VW buyers. There is a 'top down' clamp on giving out any information in case it turns out to be a false promise, hence the very weak current VW TV advertising campaign. Other owners are putting their cars in for services and being told that they still have to wait for the software upgrade later in the year. No one is obliged to buy another VW, so even buyers on PCPs can leave the brand at the end of their terms if they so wish. VW urgently needs to clarify the situation and make clear-cut statements or its position and the position of VW owners will become considerably worse. VW should at least make clear that the latest model VWs have no issues and should cover them with a 5-year bumper-to-bumper warranty.
Click back to Honestjohn Motoring Agony Column 16-4-2016 Part 1
Comments
Author

Honest John
Latest