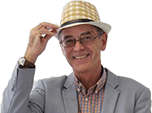 Honest John's Motoring Agony Column 16-04-2016 Part 1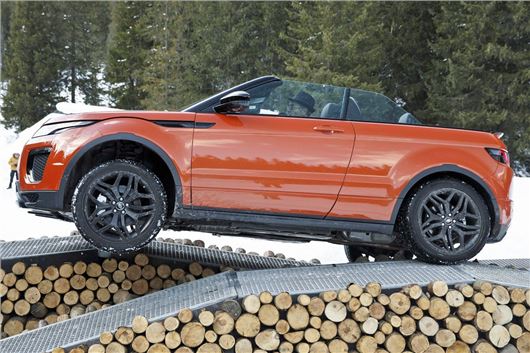 Published 15 April 2016
This week's award winning automotive anecdotes include seasoned tyres, Italy unpacked, menagerie motors, getting splashed, and a veritable cornucopia of car related conundrums.
As usual, emails to Honest John should be addressed to: letters@honestjohn.co.uk  Please try to keep them as short as possible.
Climate change
Costco has a special offer on Michelin Cross Climates next week. I was considering getting them as I am still not satisfied with the thumpy ride on my new KIA cee'd, which, in my opinion, is worse than the previous model. However, Michelin do not have 91V in my size; only 205/55 R16 heavy-duty 94V. I assume these would be firmer than 91V and consequently not much point in changing from the Goodyear Efficient Grips?
GB, Edgware
I can tell you that I am finding the 215/55 R17 98W Extra Load Cross Climates on my HR-V to be remarkable: Softer, more supple ride. Better steering feel. A lot quieter. Plus the cold weather benefits, no fuel economy penalty and a similar wear rate to normal summer tyres.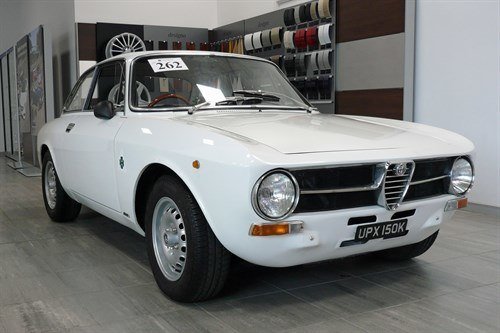 Romeo and Giulietta
I'm still searching for that affordable classic car that will hold its value and perhaps even increase. I was thinking of an Alfa Romeo GT Junior (I think it's known as the 105) or perhaps a Lancia Fulvia Coupe. What do you think of them?

PR, via email
I ran a 105 GT Junior in the 1970s. Brilliant drive. Bought at 2 years old. Rusted out at 3 years old. Now at least £20k for a good one like the car in the photo, but also a high risk of getting a rust bucket full of Bondo. The Fulvia Coupe is made from the same pre-rusted Russian scrap steel. Front-drive, slower, not quite as good to drive and cheaper than the Alfa.
Dogs and children
I am looking to replace my 2007 Nissan X-Trail with something similar, the requirements being four-wheel drive option, high seating position and good boot space for a dog cage. It also needs to easily accommodate 2 adults and 2 children. I have a budget of about £18,000 and looking for something reliable with good warranty and low mileage. Your thoughts would be appreciated
LC, West Linton
A friend of mine has taken a Honda CR-V 2.2iDTEC auto from 74k to 99k with no problems at all. He just put a new set of tyres on it today.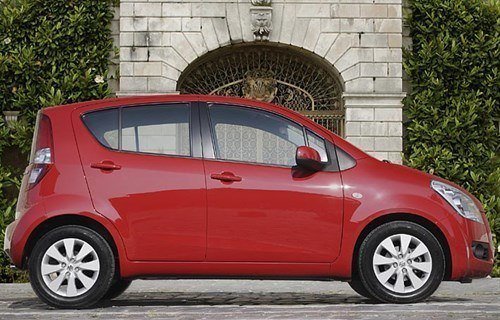 Splashing out
I am looking to advise my mum in law with regards to a small car
She is five foot tall so she tends to have the seat hard against the steering wheel and looking through the steering wheel. I think she needs something more 'sit up and beg' style with an auto gearbox.
What would you advise? Her annual mileage is around 6k so not too worried about cost per mile
AR, Loweswater, Cumbria
A second-hand Suzuki Splash or Vauxhall Agila 1.2 4-speed auto.
Preaching to the convertible
I drive a BMW 118d Sport Extra convertible. I have been assured by my local BMW dealer service department that, because they use Castrol fully synthetic long-life oil, oil changes are required at 15,000 to 18,000 miles, or a maximum of 2 years. I seem to remember you writing that the oil should be changed every 10,000 miles maximum, irrespective of the type of oil used. Please advise.
DG: Hitchin
That's right. As I wrote. There has been of trouble with these engines under Longlife servicing.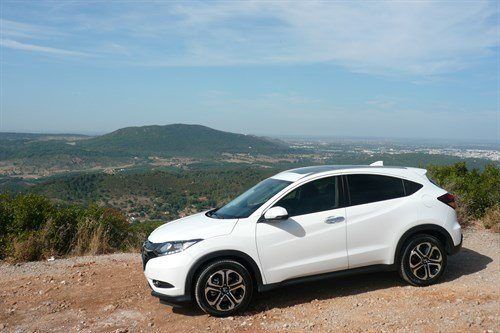 Flashing the crash
I need your help. I am really confused. I have bought a Suzuki Vitara as you advised me before. Now I need an SUV for my wife. She is a careless driver, so needs tech like radar-sensed braking, etc. to help prevent damage and I have found Qashqai Tekna to be relatively cheap for all the features. She only has an automatic licence. I have seen your review and according to that the Nissan automatic gears are not reliable. Two other options are Mazda CX-5 and Toyota RAV-4. What do you thinks I should go for? The Tekna or CX-5 or RAV-4?
IA, via email
I'm not sure of the reliability of radar city braking. Some VAG cars, some Fords and some Mazdas have it. It seems to fail expensively on the VAG cars and is not covered by warranty. Hondas just warn you; don't actually stop the car. I stood in front of a Ford and a Mazda fitted with this kit and they stopped, but to get that in the Mazda you have to pay for high spec and CX-5 autos are diesel only. If you're happy with just a (very visible) warning a Honda HR-V 1.5iVTEC CVT-7 will do the job.
Last days of disc
I do not understand the recommendation of changing brake pads (with life left) when the discs need replacing, but not the discs when the pads are replaced. I have thought that it should be vise-versa: to avoid new pads getting lodged on the ridge on a worn disc, or am I missing something?
EB, Broadstairs
The pads get carved up by the grooved discs and vice-versa.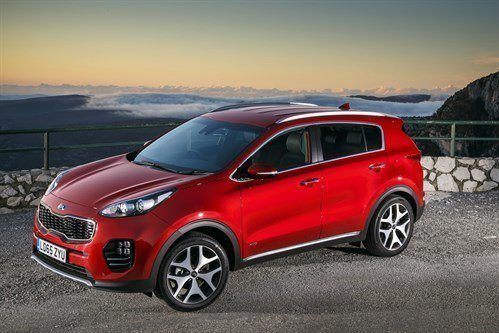 Current fun
I currently have a Hyundai IX35, 5-years old, and am looking at the  new KIA Sportage KX41.7 CRDi. Any info appreciated.
GA, via email 
Much more fun to drive than before. Road test at KIA Sportage GT Road Test
N-reged
I parked as shown in the carpark management photo, at the times stated by them, but because their ticket machine did not print my reg completely on the ticket they claim I owe them £100 parking charge
ST, Torquay
If they don't accept your version tell them to take you to court
because you have the evidence that you paid. But are you sure you keyed in your full registration correctly? Forcing owners to key their registrations into ticket machines is deliberately intended to promote mistakes and generate penalty income. Legislation should ban it.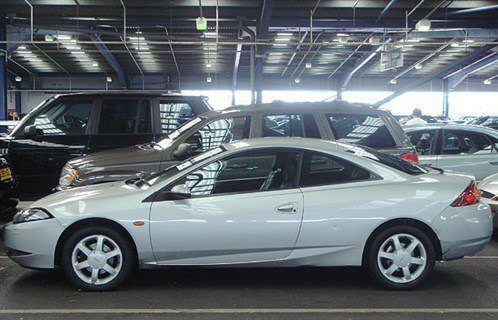 Couger rant
I have a Ford Couger 2.5 V6. It is a great car and usually starts first time. However, if I miss starting it with the first turn of the key, it rarely starts without jump-starting when a cloud of oil/petrol is emitted. Do you have any suggestions for starting what is presumably a flooded engine?
JS, Chipstead  Surrey
Either floor the accelerator to match the excess fuel (keep it floored; never pump the accelerator). Or just leave it for 30 minutes for the fuel to drain down. But make sure you change the oil every 5,000 miles. Oil pump problems 2,544cc V6 can cause oil starvation to the four camshafts. The plastic impeller of the waterpump can also fail.
Finders keepers
Would I be successful in applying to the DVLA for the details of a driver who has damaged my property? If so what would be the fee charged and would the DVLA notify the third party?
DW, via email
You need Form V888. The fee is £2.50. This website gives you all the details: https://www.gov.uk/request-information-from-dvla/
Skid row
After a service and MoT, I was advised that my rear tyres were out of shape. Tread depth is 3mm and pressure correct. I cannot hear any undue noise, nor see any visual signs. I had the 4-wheel alignment checked by another garage. All OK and no report of out of shape tyres. Tyre size 225/50 R17 Michelin Primacy. Mileage 31,500. To me it appears to be an attempt to sell two new tyres.
JS, Plymouth
At 3mm you need new tyres anyway. 1.6mm may be the legal limit, but 3mm is the safe limit in wet weather.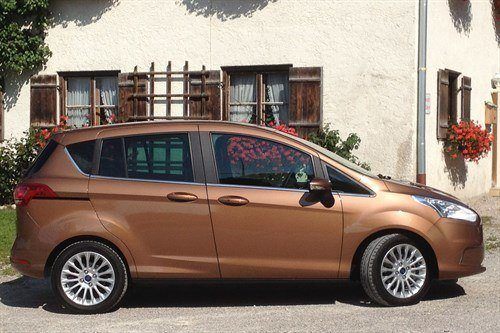 Juddergement day
I write again about juddering on Ford B-Max cars. I have had sight of a Ford internal memo to their dealerships stating there is a problem with the Powershift Transmission on B-Max cars built in Craiova between 13/01/12 and 26/06/15 as there is with the same transmission on EcoSport, Fiesta and Focus models. My car has now been in dealerships 7 times over 19 months without a solution from Ford. I have been without my car for 68 days over this time. The dealership that sold me the car made me an offer on a new 16 reg B-Max in order "to resolve (my) frustrating situation". The list price of a like-for-like model would be £18,520 but their price "based on goodwill and taking the situation in mind" would be £16,045, a saving of £2,475. They would then allow me a part-exchange allowance of £6,000 for the faulty car, a 2012/62 Titanium with only 23,000 miles on the clock. Do you consider this a fair offer, or could I have expected this sort of discount on a brand new car anyway? Judging by the internal memo, it would seem that Ford now has the problem of juddering dealt with, but there will always be that niggling doubt.
IF, via email
I replied: A p/x offer of just £6,000 for your car is disgusting because it requires you to pay a cost to switch of £10,045. Bearing in mind you have had use out of your car (despite the frustrations) I think they need to reduce this cost to switch by £2,000. Reader IF then re-mailed to tell me: "Thanks to quoting your email below, T.C.Harrison Ford at Huntingdon have finally settled this long outstanding matter concerning the juddering of the Powershift transmission by buying back my B-Max for £8,250, more than £2,000 over what the car is now worth. Sincere thanks for your advice. Much appreciated."
Gathering winter fuel
In the second half of February my diesel Toyota Avensis suddenly became very difficult to start in the morning if the temperature was below about 3C. Switching to Shell V-Power didn't help. After an unusually mild January, did the fuel industry decide winter wasn't going to happen and reduce the content of cold flow additive? If so, the product wasn't fit for purpose, so can I get some refunds? The Saturday Telegraph 'Cars' column is still good but not as good as it was when it was all HJ.
NB, Saxilby
You are probably correct but there is not much chance of getting anyone to admit anything.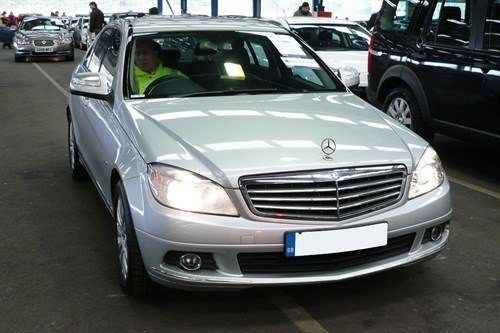 Start/Stop
My 2009 Mercedes W204 C220CDI, which I have owned for 4 years, has done 80,000 miles and has now developed an early morning fault. When cold it starts OK, I put my foot on the brake and select DRIVE (or REVERSE), when I release the brake it stalls. This will happen for several attempts. If I run the engine for about 5 minutes to warm it up, it is then OK. After this it starts and runs well all day. I have been using a local Mercedes specialist for about 12 years for several previous Mercedes cars. They have replaced two injectors, but early morning the fault is still there. What do I do next?
JQ, Mumbles, IoW
Same problem as NB (above). The bio element of the diesel is freezing and partially blocking the fuel filter. When the engine heats up, the blockage melts.
Ferry angry
My wife is eagerly awaiting delivery of her new Ford C-Max, which was built in Ford's German facility in Saarlouis on 22 February 2016.  The car was immediately shipped to the Dutch port of Flushing, where it arrived the next day, for shipment to the UK. After almost 4 weeks it is still parked in Flushing. Emails to appropriate Ford UK offices from both me and the dealer, asking for expedition, have met with apparent indifference. The originally indicated date for delivery to the dealer's premises was 12 March 2016. Although generous to Ford, this date is now in the past. Once in this country the C-Max will be held in a further compound (where apparently, another delay is not uncommon) pending distribution to the Ford dealership in Chelmsford. With more than 50% of the purchase price having been paid over 6 weeks ago we are understandably miffed at such poor performance from Ford. In your experience, would you say that all motor manufacturers with overseas production locations are as 'cavalier' with their loyal customers as Ford appear to be?
BW, Chelmsford
I'm afraid that's the luck of the draw. Your car may be first in line for shipping, or may be down the line. Nothing can be done to pull the car out of its scheduled shipping for all sorts of reasons. It can only be shipped when they can fill the ship full of cars.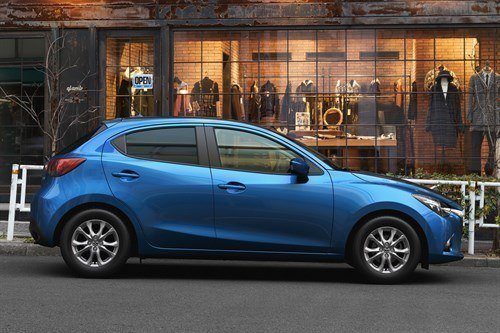 Laud and Mazda
Five years ago, my wife bought a Mazda 2 Automatic, very much on your advice and very good advice it was. It has been a good car but it is time to consider a change. The reason for asking your advice at  that time was that she wanted an automatic but I did not want her to have a Polo with a DSG (a Polo would have been her natural choice because she had owned a number over about 30 years). Is there anything you would recommend in its place? The requirements are for a small 4/5 door car with a reasonable sized petrol engine (the Mazda is 1.5) and conventional automatic gear box.
DC, Knutsford
The new Mazda 2. Now 6-speed torque converter auto. Road test at honestjohn.co.uk/road-tests
Undefeated
We have a 2011/61 VW Passat estate with the EA189 diesel engine that is on the recall list following the emissions scandal. We are very satisfied with the vehicle as a whole but we feel we have been miss sold. Do you think we have a case for compensation? If so how do we go about addressing this? We think when we want to sell our car the second hand price won't be as good as if there hadn't been the issue over the emissions.
BS, via email
I'm sorry. I disagree. I don't defend VW but I will not support this kind of action. VW tells me that Auto Trader's year-on-year figures show that the scandal had no impact on used VW asking prices.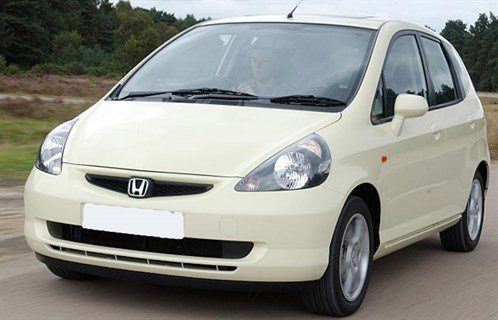 Giving her the runaround
I need a small hatch as a runaround for my daughter in law with two children aged 2 and 1. We already have Ford Focus but it has to be shared and a runaround is required. Only really have £1,000 to spend, and realise you get what you pay for. I have the opportunity to buy a 2003 5-door Honda Jazz, owned by a car dealer, known in the family. He has been using it for his grandchildren as a runabout so they don't mess up his Mercedes. 50k mileage, reliable, not sure about MoT tyres, transmission, but clearly would explore further. He bought it from a family member not as a p/x. Clearly he is happy with its condition and would not sell a pile of junk to me. He wants £1,500. What should I look out for as issues with the model? Is there another car at this price that may be a better bet? I realise it will depend on condition, etc., but in general?
CW, via email
£1,500 is cheap for 2003 Jazz, but if manual the gearbox bearings fail and these could cost more to replace than the car is worth. An old Toyota Yaris is less practical but might be more reliable.
Backs to the future
Thanks for your reply regarding the new 1.3 Honda Jazz. Could you advise on your opinion of the most comfortable seats in small cars the size of the Fiesta, Hyundai i20, new Renault Clio or Skoda Fabia and other small family hatchbacks? Thanks from a bad back sufferer
AS, via email
Surprisingly, the FIAT 500 has the best seats because the squabs are long and tilt adjustable.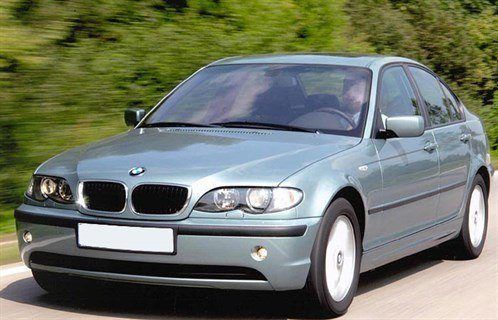 Unsprung wait
Today while driving to work my 12-year old BMW 323 showed the orange dash warning light. When I checked all the tyres I noticed on the driver side front that the rubber had worn more than all the others that I bought at the same time. I booked with the dealer earliest next Thursday. The car drives ok and brakes strongly. Shall I drive it carefully and wait till next Thursday. Or not at all? 
KA, via email
I suspect wear in the suspension bushes. I would be very careful and not drive the car unless you absolutely have to. If I'm right they will want to replace the entire wishbone rather than try to fit another bush because that works out the most sensible option.
Haircut apparent
My son recently bought a 2009 Ford Mondeo Estate 2.0TDCi for £3,300 through AutoTrader, supposedly private. He viewed the car and did an HPi check and bought it by bankers draft. The seller said he had owned it for 4 years. The speedo read 85,000 (as indicated on the MoT). My son has since found out it has actually done 205,000 miles. It was bought via BCA four days before my son bought it from him, and appears to be an ex-lease car. In that time the seller has clocked it and obtained a false MoT. It seems my son has been done to the tune of £2,000. Needless to say the seller isn't answering his phone. Where does my son stand? Is there any way of getting his money back or prosecuting the seller? The bank and AutoTrader won't supply any information due to Data Protection. Not a lot of hope really.

LM, via email
Police matter because clocking is a crime. Get BCA involved and get the information from Auto Trader (by court order if necessary). But scumbags like this often disappear, so it may not be possible to get the money back even if a court order is issued. If you let it go, this dirtbag dealer will get away with it and screw someone else, so it is better to take all action you can against him and there may be a chance of getting some of your money back.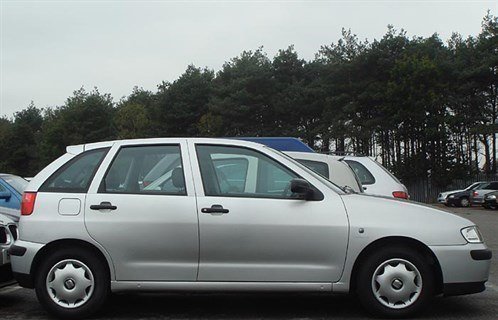 The heater in Ibiza
My son has a 2002/52 SEAT Ibiza 1.2 petrol car.  The heating has a mind of its own. It turns fully to high, it turns fully to cold; no amount of knob fiddling has any bearing on the heat. I have changed the heater control unit (3 knob and 2 button version) with a second hand unit, but this did not fix the problem.  I have tried to find the flap that directs the air over the heater matrix in the hope that I could connect my own lever to it to allow temperature control but it seems to be far up inside the dash and I can't get to anything. All these electronics. I'd settle for a good old mechanical connection. Any ideas?
IC, via email
Reads as if the problem is the electro-mechanical water valve between the engine and the heater matrix, not the switches or the flaps.
Click for Honestjohn Motoring Agony Column 16-4-2016 Part 2
Comments
Author

Honest John
Latest