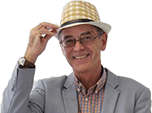 Honest John's Motoring Agony Column 05-03-2016 Part 2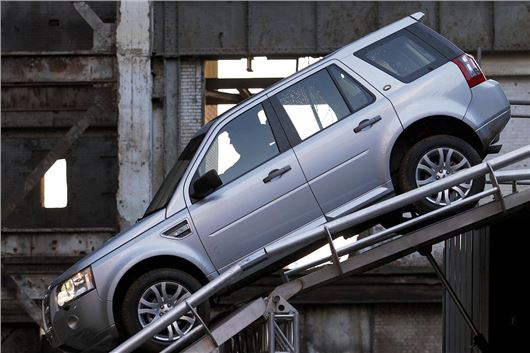 Published 04 March 2016
Autocratic gears
I read with interest your response to MS having problems with a transmission Fault message. I too have a Freelander 2 SD4 auto, but with only 14,000 miles on the clock and first registered in December 2013. The present warranty is valid until December 2017. Would this warranty cover such a problem if it were to occur with my car? Should I take out an extended warranty in 2017? I plan to keep the vehicle for many years, all being well. Could you recommend a company that gives extended warranties that would include this problem?
AM, via email 
The difficulty is, where a model of car has a common, well-known problem, a warranty underwriter might refuse to cover it for that, or might sell the cover then, when the problem occurred, might claim that its existence preceded the warranty being take out. Sorry for the vague answer, but I'd rather you spoke to a warranty insurer like Warranty Direct or Warranty Wise with your eyes open.
Superintentions
I very much agree with your advice to use premium Shell and BP fuels. Unfortunately they're hard to find here in Northern Ireland, but on the good side, supermarket fuels here aren't necessarily bad - Sainsburys, for example, buys the stuff from a range of wholesalers who also supply a lot of the filling stations. The quality of fuel you get varies from branch to branch.  But when we did manage to fill up with premium fuel, while on holiday in England, the results were spectacular. Fuel consumption, never impressive in our Toyota Avensis 2.2 Diesel, shot up from about 38 to 43 mpg (despite more challenging terrain) and the effect continued for a few weeks after we got home and reverted to standard-grade fuel. We found the same improvement with a Jeep Cherokee and with a Chrysler 300C on subsequent trips. So, for the extra money you pay for premium fuels, you reap a reward in reduced fuel costs AND give your engine a treat at the same time. 
KW, Northern Irelend
Though I run everything on V-Power in the UK I tried a comparison in Thailand. Swapped from E20 to Shell V-Power and the economy of our Jazz 1.5iVTEC 120PS 5-speed auto went from 34 to 40mpg.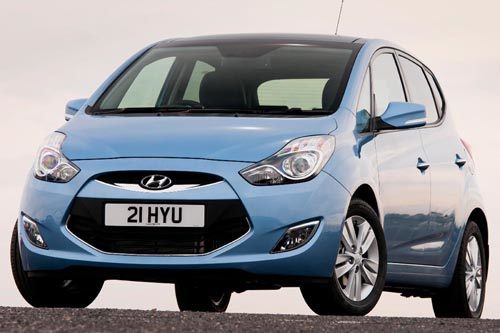 Stepping out
My current car is petrol Hyundai ix20, 3 years old. I like the ease of getting in and out; 5 year warranty and roadside assist is great; 40 mpg easy to get. Ride on Buckinghamshire roads/lanes not brilliant. Do about 12,000 a year. I was expecting them to up-grade/ tinker with the ix20 but seems not and they push the new Tucson but think it's a bit too big? What else is there out there that would suit a 75 year old?
MM, via email
The alternatives always were a KIA Venga (with a 7 year warranty) or a Ford B-Max (with a 3 year dealer warranty). Or you could go to a small SUV, like a Suzuki Vitara (3 year warranty) or Renault Captur with a 4 year warranty. (Another reader just reached 96,000 miles in her Captur.) Or a Honda HRV.
Worth the weight
I have just noticed that the two rear wheel weights on my 2014/64 Hyundai i30 have started to rust. I have had the car since June 2015, and am very anal about the appearance of my car and spend hours keeping it in showroom condition. Have I any grounds to take to my local Hyundai dealer and ask them to replace with zinc ones, as these do not rust?
JK, via email
No. But you could take it to a tyre fitters and get them to replace the ugly weights with weights on the inside of the rim where they can't be seen. Only cost a few quid.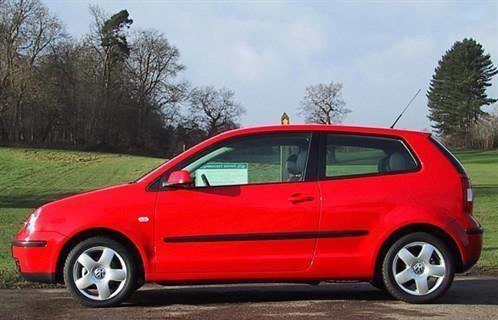 Synchromess
My partner's son purchased his first car: a 1 owner 70,000 mile 2002 Polo 1.2 5 months ago, verbally advised with fsh which transpired not to be the case. The clutch or gearbox has failed. I understand he has 6 months in which to claim for any major defects. Should he approach the dealer who is 100 miles away to repair it, quoting the law or does he repair it and forward a claim to the dealer? He needs to have it repaired urgently to commute to work

GG, via email
If it's the gearbox, it's a common failure on Polos at this sort of age. If it's the clutch, even though it failed within 6 months of purchase, the dealer has a defence that this is to be expected on a 13 year old car. These are his rights /faq/consumer-rights/
Sticking point
Last weekend, I bought a 3-year old, 29,000 mile VW Touareg 3.0TDI SE Auto from a franchised dealer for £23,400. The short test drive was fine, but during the 180 mile trip home, the brakes started to bind in a way I've not before experienced. After braking briefly for say, a roundabout or slowing traffic, I took my foot off the pedal, but the car continued to be slowed by the brakes (as opposed to just coasting), until I pressed the accelerator.  My wife, who had been following, confirmed the brake lights had been staying on for unusually long periods. The following morning, the problem had completely gone.  The supplying dealer is sympathetic and has arranged for the car to go into a local dealer next week, but I'm concerned they will be unable to trace the intermittent fault. Have you come across this problem before and would you be handing the car back if the cause can't be identified?
SL, Suffolk
Might be deposits from the pads on the discs. Might be a sticking brake master cylinder. The latter could be the case if the car has been sitting for a long time. Might also be a fault with the brake vacuum pump.
Leak prospects
My daughter has a July 2012 registered Ford C-Max Zetec with a 1.6 petrol engine which has done about 26k miles. A slight leak was recently diagnosed by the RAC after loss of fluid in the radiator expansion bottle. A local independent garage then recommended the waterpump be changed and stated that would mean changing the timing belt also. Is the timing belt change needed? The car has been local Ford dealer serviced to date and is now booked there unseen to have the water pump/leak fixed.
MH, Kidwelly
You can't access the waterpump without removing the timing belt so
might as well change it at the same time. The cost of the belt is small compared to the cost of the labour to do the job.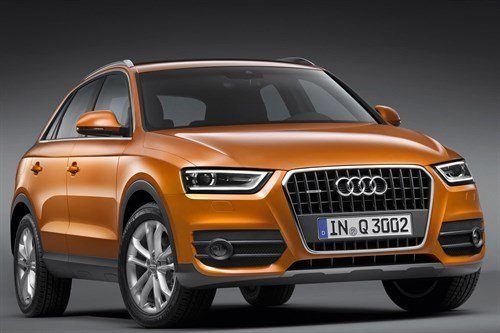 Emissionary position
We bought a new Audi Q3 2.0 diesel (178hp) in May 2014. The engine is one involved in the VW emissions issue. We have been informed by letter by our Audi dealer that the ECU will require a software re-vamp to remove inappropriate functions. We love this car: it has performed beautifully from the outset and we therefore do not wish anyone to attempt 'corrective' measures on the ECU software in case they mess up other functions. We read that in Germany modifications to affected VW engines are compulsory, but that the DVSA here does not intend to make ECU emission modifications mandatory. However, we wonder whether when the car requires its first MoT in 2017, the DVSA will rule an MoT non-compliant unless the emission readings are deemed to be 'accurate'?
JS, via email
I can't answer that until owners start getting the mod and tell me what effect it had
Distract nerds
I would like you to use your position at The Telegraph to campaign against drivers using hand-held mobile phones on the move. My daughter recently had a very narrow escape where a driver, totally distracted by his mobile or whatever, just drove out of a side road onto the main road, without stopping or seeing that there was a cyclist proceeding legally. Use of mobiles while driving really is a major problem. You're a sensible chap, and I don't believe you condone that. You're respected. You have influence. Please use you "voice" to help reduction in the use of mobiles, etc while driving.
RM, Weybridge
I have virtually no 'voice' left at all in The Telegraph. But the issue is anyway in the public eye with the IAM stepping in again and much higher penalties being mooted. However, the hand-held mobile problem only really applies to poorer drivers in older cars with no Bluetooth system, or to drivers whose phones will not pair with their Bluetooth system, or to drivers who are too lazy or too stupid to pair their mobiles with their cars systems. It could also be argued in addition that idiots who drive cars while listening to music on headphones are more dangerous because they deprive themselves of one of their senses. And that 'touch-screen' systems for things like heating and air-conditioning are at least as dangerous as using a hand-held mobile.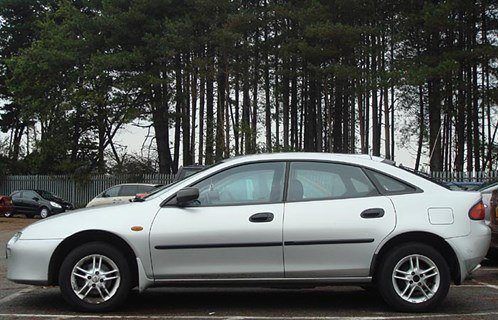 The Israel-likes
I have just read your article in The Telegraph regarding problems caused by the DSG in a VW Polo to a car owned by your Israeli based cousin in 2014​. I am a single woman, Israeli based, in my late sixties and am right now buying a brand new car after having successfully and happily owned/driven a Mazda 323F 1.8 2001 since 2003. My main concerns are safety, economy, and fun to drive. I have considered a Ford Fiesta 1.6 (105 horsepower) Trend 6-gear automatic PowerShift - which I suspect is comparable to the DSG. From your experience are there still problems with a DSG or have they been sorted out? Is there more of a problem with the oil heating in a hot climate as you say in your article? I stopped a woman on the street who had just gotten out of the identical car - and she told me she regretted buying it, that she had gear problems in low speeds, had taken it in to be serviced, but that the problems still remained. Or should I buy Mazda 2 Dynamic. The spec says it has SKYACTIVE DRIVE 6-speed automatic gears - which I believe is a different technology from the DSG. If you could give me your comments it would help me gain insight into a topic which before deciding to purchase a new car held little interest for me at all.  I live in the Galilee and travel long distances so the car isn't just to pop down to the local store.
SM, Upper Galilee, Israel
The Israeli based cousin was the reader's, not mine. Unfortunately, while a Fiesta PowerShift is much better to drive than a Polo DSG (you don't have to brake to shift from N to D), it has had some clutch pack problems. The 7-speed dry clutch DSG in the Polo has been a disaster, especially in hot countries because the synthetic oil they filled it with becomes conductive. No such problems with the Mazda 2 Skyactiv, which has a reliable 6-speed torque converter automatic transmission: /road-tests/mazda/mazda-2-2015-15-automatic-road-test// Definitely go the Mazda 2, not the Fiesta or the Polo.
Watching the detectors
We drove into the car park at our local Asda at approx. 10:30. We could not find a convenient parking space so we drove out again, parked in a different car park, did some errands, and went home. Later the same day, at approx. 17:50, we visited the petrol station at the same Asda store, purchased fuel, and returned home. Nine days later we received a Parking Charge Notice, issued by Horizon Parking, which stated that we had entered the car park at 10:30 and exited at 17:57. Therefore we had "Exceeded Maximum Stay Period" and the duration of our stay was "7hrs.19mins." We have written to Horizon Parking to explain what happened and asking them to cancel the Notice (the fine is £70, discounted to £40 if paid within 14 days). So far they have not agreed. They have asked us for "evidence, such as store receipts," which we don't have - we didn't visit any stores. We have written to them a second time to say there must be evidence on their entry and exit cameras to prove what we have said is true. If they still do not agree to cancel the Notice, what can we do?
SM, Wheathampstead
You take it to the first stage of appeal (POPLA, etc). And if that fails you go to court arguing that entering a fuel station to buy fuel is not entering a car park and demanding that the cameras that detect entry and egress from the site are themselves wrongly sited.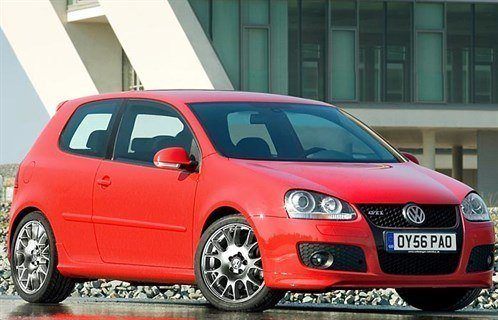 VW puts brakes on repairs
I've seen your article on the issue of VW Golf ABS/ESP module failure. There is also a raft of commentary online about this problem, including a number of Edition 30 Golf GTIs. My 2006 Edition 30 has had the same fault. VW acknowledges that it is a fault, and said that it ran a programme until August of this year to fix it for free. However, VW did not inform anyone as they do not see it as a vehicle safety recall fault. I find this odd given that it concerns the ABS braking system which is a fundamental safety feature of the car, and that it would fail its MoT on safety grounds if this warning light on the dash was on. Furthermore, it has issued a recall for the emissions issue which can hardly be said to be a safety related. My fault was not discovered until the car's service at a dealership in November. I am really unhappy with VW's pathetic attempted get out response of "you've missed the deadline, sorry, tough luck, not our problem".
If they accept it is a fault, as they openly acknowledge that they do, time-barring it in this rather arbitrary way does not make sense (other than obviously to save their costs!), unless they wrote to customers first to let them know that they would honour repair of the fault for, say, 6 months from the date of notifying the customer. It has done this for other recalls for VWs including for the Tiguan issues even if they have not been classed as safety recalls. I've been quite shocked by VW's so-called customer care. When I explained that I intended to pursue this more formally if they were not going to help in any way, the response came back along the lines of "go ahead, you can't sue us anyway - you have to sue the dealer". I was also lectured by a non-legally qualified individual on contract law which, for customer care, I thought was a particularly nice, customer-friendly touch. I have referred my complaint about the issue more generally to Motor Codes as the garage did not inform me that a contributory scheme is operated, whereby, if the dealer contributes, VW has to as well. I was not informed of this arrangement - I was told that I had to meet the cost in full. I'd be grateful if you could let me know if you are aware of any other information on this issue? http://www.pistonheads.com/gassing/topic.aspt=1135426 and
http://www.telegraph.co.uk/motoring/caradvice/honestjohn/7053551/VW-Golf-ABS-failure.html

ED, via email
Long history over this issue. At first there were cases of readers being stung up to £1,900 to replace the ABS/SP modules on 3-year old cars. I took the matter up with VOSA, reasoning that as the ABS/ESP module was an addition fitted to the car for safety reasons and that as it had prematurely failed then there should be a safety recall. VOSA did a deal with VW citing warning light and there wasn't. Then http://www.ecutesting.com got onto me with their £400 fix of the brake pressure sensor in the module and I started publicising that. VW then contacted me and told me not to on the specious grounds that if the module was opened, dirt could get inside. My response was, in that case VW should replace the modules for free. VW then started adopting the ecutesting fix, some dealers doing it for nothing; others charging £400 - £600. This came on top of a number of other issues where VW denied problems when problems obviously existed: door locks; plastic timing belt pulleys; coil failures; timing chain failures; carbonising of inlet valves; oil consumption problems. All obviously very apparent. All denied, I believe, on edict from VAG HQ. So when the NOx emissions scandal broke it was no surprise to me. Denied faults were the reason why VAG had such a strong bottom line and was therefore so profitable. Mattius Muller has a huge job in fixing that culture, but a lot of employees at VW will feel a lot more comfortable if he succeeds. In fairness, VAG was not the only car maker to use ATE Teves Mk 60 ABS/ESP modules. But the main reason that these were legislated into cars by the EC was heavy lobbying of the EC by the manufacturers of the modules. That's how corrupt the whole EC system is. More here: /carbycar/volkswagen/golf-v-2004/?section=good?/ I've had 21 years of VW sustaining its myth of reliability with me having to fend off more complaints than about any other manufacturer. It's that British thing. Fall for a myth, join in the snobbery, then complain bitterly when the product doesn't meet the myth.  (You must either be tall or small because at 5' 9" I cannot drive a Golf Edition 30 because the seat side bolsters cripple my back.) VW later relented and replaced the brake pressure senor on ED's 9 year old car free of charge.
Back to Honest John's Motoring Agony Column 5-3-2016 Part 1
Comments
Author

Honest John
Latest