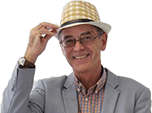 Honest John's Motoring Agony Column 05-03-2016 Part 1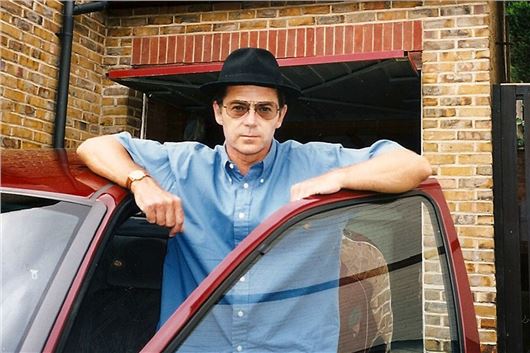 Published 04 March 2016
This week's crankshaftings include gear-fears, check-mates, tyre-straits, service-stings, cardboard cars and many more economic migrants from the printed page.
As usual, emails to Honest John should be addressed to: letters@honestjohn.co.uk  Please try to keep them as short as possible.
Automatic fearbox?
You recently warned me off a Fiesta Titanium auto because off auto gearbox problems. Does this also apply to the ''Powerfold auto'' on a 1.4 Titanium Fiesta?
MD, via email
The older Fiesta 1.4 doesn't have a Powershift auto. It has a 4-speed torque converter auto, and no such problems.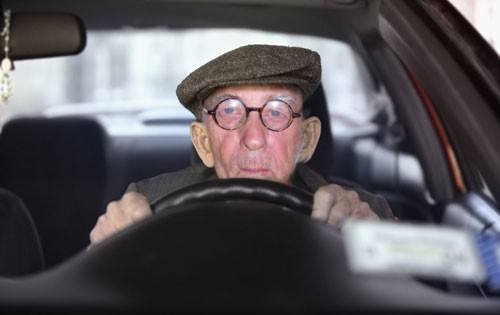 Golden oldie
I passed my driving test for a car in 1956. In 2006, following advice given in your Telegraph column, I undertook a driving assessment for  elderly drivers. At that time I was 76, and on the whole I was pleasantly surprised. I'm now 86, and I would like to have another assessment. However, in 2006 I lived in West Sussex. I now live in the northern part of Pembrokeshire. Do you know if such an assessment can be made anywhere in South West Wales? Say anywhere within about 40 miles of Cardigan. I believe that my driving is satisfactory, although I don't drive for long times and distances.
KP, Pembrokeshire
Just go to: http://www.iam.org.uk/ The Institute of Advanced Motoring is by far the best and most sympathetic at this sort of thing.
Unable to retyre
I own a 6-Series BMW and it is time for new tyres. While I can find replacement runflats for the rear at both Asda and Black Circles, I am having problems with the fronts, which are 245/35 R20 95Y. I need runflats and I travel to Berlin to see family so I need a high speed rating. No one has run flats of this size; only reinforced, which is not the same thing at all. I don't want to buy new wheels, but could you suggest an alternative size that I could fit to the fronts before I reach the wear bars. 
WG, via email
Try http://www.mytyres.co.uk/ That is actually a German company that for the UK operates out of a co.uk website. If anyone has the correct tyres, they will.
Times, they are a changing
Sadly my Wife (82) and I have been reduced to a little over 3,000 miles per year and our 2012 Jazz CVT-7 has been serviced by a Honda dealer annually totalling, so far, 3 times. At the back of the Service Book are spaces to record a) Valve Clearance Adjustment, b) Timing Belt Changes and c) Transmission Fluid Changes. Please, at what mileages, or, perhaps, in our cases, time Intervals, should we be asking our dealer to attend to these longer term changes?
HR, Hampton
If it's a 2012 1.4iVTEC (which it will be), it shouldn't need the regular valve clearance checks that the older 1.4iDSI required. The engine is timing chain, not timing belt, so as long as the car gets an oil service every year the timing chain should never need to be changed. The CVT-7 transmission does need a fluid change, though, about every 4 years. Your Honda dealer will advise about that.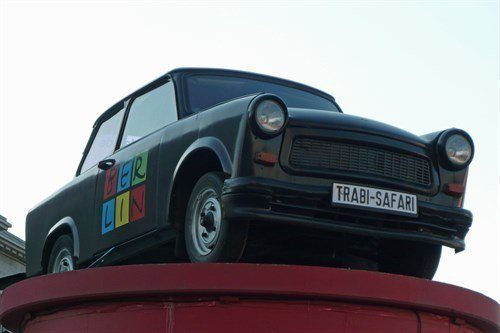 Communist Trab
My son will be 17 this December. He has long wished to own a Trabant, and we plan to buy one via eBay and drive it back from Germany this summer (me driving) to West Sussex. In the meantime, my dad has queried whether or not it will pass our MoT emissions test and it occurred to me it will be left hand drive and I wonder how that and the fact that it is imported will affect my son's car insurance.  Unable to find anything online but confident you will have the answers. Thanks in advance.
BM, via email
The very last compressed cardboard Trabants had 1,050cc four-stroke VW Polo engines, so they should be okay on basic emissions. Can't say for the original two strokes. Not particularly easy to drive for a learner, but my first car was a LHD Isetta 300 bought from a scrapyard and I passed my first (non reversing) test in that at 16. There's a section of links to classic car insurers here and it would be wise to find one who will insure him at all before attempting to make the purchase:  /useful-websites/tax-insurance-warranties/
Math hysteria
Regarding your recent answer about temperature affecting tyre pressure, for a given volume of gas, absolute pressure is proportional to absolute temperature.Absolute pressure was 34 + 15 = 49 psi at 20 C, which is 273 + 20 = 293 K. If temperature drops 20 C to 273 K, pressure would drop to 49 x 273 divided by 293 = 46.5 psi. That is, a drop of 2.5 psi. The remaining drop to 28 psi, a further 4.5 psi, would be due to leakage over 3 months. Tyres should be checked more frequently. These tyres are leaking 1.5 psi per month. (Your answer was not wrong.)
 AR, via email
Many thanks for the physics, and the maths.
Unidentified fleeing object
I recently parked in the centre one of 3 empty parking bays in a Pontefract supermarket and went round to the boot to get my shopping bags when a middle aged lady driving a Renault completely missed her entry and hit the offside rear bumper of my Skoda Yeti causing an area of surface damage, but considerably more to her nearside front wing. She took out a piece of paper and wrote down her name, full address and telephone number. I was to get the Yeti repaired and submit an invoice to her for re-imbursement. I rang the number. A man answered "never 'eard of 'er" and he informed me I was speaking to a different town from the one she had given me. I then drove to the address to find out from the aged couple living there they had never heard of the lady either. I have the registration plate details. What action should I now take? Will the DVLA give me the details or is it a Police matter? Your words of wisdom would be appreciated.
BB, via email
The DVLA routinely sells vehicle keeper information to anyone having 'just cause' to require it, and you obviously do. This explains: https://www.gov.uk/request-information-from-dvla/ Never go to any such website site that does not carry the black Government header for this sort of information.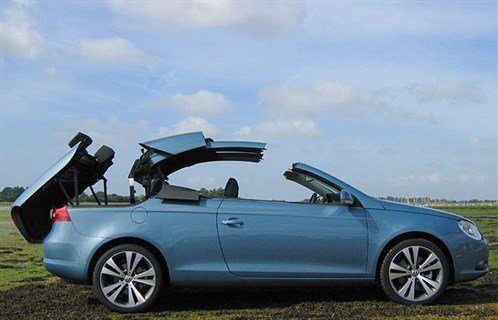 Taking the piston?
I have 2014 VW Eos Two petrol, which will be 4 years old in August. It developed engine problems and was found to have a broken piston. After some discussion with VW UK a new engine was fitted and we had to pay 52% of the cost. After reading of the same thing in Audis and Skodas I wonder if there is a bigger problem with VAG, not just diesel. Internet suggestions are to use higher octane petrol. Any other advice thoughts?
JG, via email
Yes, it's a common problem with Faultswagons, along with other VAG vehicles. There is a long list of common problems. It took the emissions scandal for the World to start waking up to them: door locks, window winder ECUs, coil packs, melting timing belt tensioners, ABS/ESP modules, coking up of direct injected engines, timing chain failures, piston ring failures, DSG/s-tronic transmission failures, EGR failures. The NOx emission scandal is nothing in comparison because it didn't cost anyone anything - apart from VAG.
Gearfoxed
Can you explain the difference between a dry and wet clutch DSG auto gearbox. Of the two, which is the move reliable and comfortable to drive?  Is the new Kia 6 speed auto a wet or dry transmission? You may recall at the end of last year I was close to buying a Ford B-Max Powershift but I withdrew from the purchase, principally because of the numerous reports I'd read of owners having huge problems with the 6-speed Powershift box - and Ford's apparent very unsympathetic response, especially to claims where the car was just outside the 3 year warrantee period. Before Christmas I drove the KIA Venga 6 speed auto and now find myself close to placing this order. But what is making me nervous is I believe this KIA / Hyundai 6 speed DCT autobox is of a similar design principal to the Ford Powershift. As far as I can see, virtually all the small MPV cars on the market in the UK of the B-Max / Venga size (and price) are only available with dual clutch boxes or CTV drives (which also have not had a very good press). 6-speed torque convertors are only available in larger cars such as the Mazda 3 and CX3.
GD, via e-mail
The Hyundai/KIA 6-speed and 7-speed DCTs are dry clutch. All explained here:  https://en.wikipedia.org/wiki/Dual-clutch_transmission/  No reports of any problems with them yet. You can get a 6-speed torque converter auto in the Mazda 2, tested here: /road-tests/mazda/mazda-2-2015-15-automatic-road-test// Otherwise a reliable CVT in the Honda Jazz and HRV. (Photo shows VW 6-speed DSG drain plug.)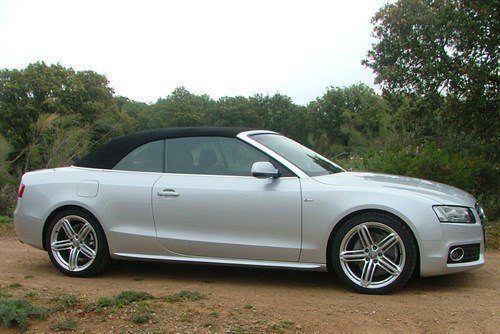 Buying a ringer
I read with some concern about a reader with a 2010 Skoda Superb 1.8TFSI and your comments about this engine being known for defective piston rings. Is my April 2012 Audi A5 S-line Cabriolet with a 1.8TFSI petrol engine likely to be similarly affected? Or did they get it sorted? It has done 49,000 miles so far.

MC, Poynton
Could be. A lot depends on how hard you drive it (the harder, the better). Partly down to VAG's decision to replace recycled running-in oil on the production line with 'fully synthetic' oil, which can prevent the piston oil rings from bedding in properly.
Costa flanker
I'm getting calls from someone who sounds like 'ACOSTA' on 0203 876 5418 regarding a slight accident I had (no fault claim, someone drove into the side of my car a couple of years ago, no injuries sustained or reported). This company is trying to get me to claim on a no win no fee basis. I let them know my thoughts on their type of organisation and how unlawful it was, costing innocent motorists extra on their insurance and they hung up. But they keep phoning. Is this legal, are they allowed to and can I report them to someone?
DM, via email
The Information Commissioner is becoming increasingly interested in harassment from this type of charlatan. Some PCI harassers have been hit with £100,000 fines. Unfortunately if they are operating from outside the UK there is nothing he can do.
Vanishing point
I read with interest your reply to a query concerning a hit-and-run incident ("Hit & Missing"). You conceded that there was little hope of redress without identification of the offending vehicle. Some years ago, a colleague of mine suffered a similar event and he also had no conscious memory of the registration number.  However, determined not to let it go, he underwent several sessions of hypnotic regression; eventually, the required information was recovered from his subconscious memory. I understand that he went on to locate and confront the offending driver. Perhaps such a procedure (for the witness) could be a way forward in this case?
GJ, Louth 
That's a little extreme. But happily an eminent motoring barrister corrected me that the Motor Insurers Database holds a fund for eventualities such as untraced drivers and he could claim via that.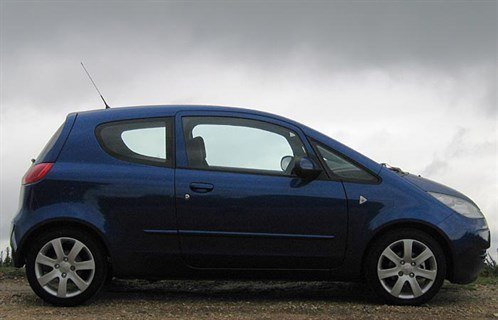 Bucking bronco
I read with interest (sadly too) your website article regarding "Which automatic gearbox should I buy?" I have a second-hand, now ten-year old Mitsubishi Colt 1.5 hatchback that has served me well, clocking up an additional 100,000 miles since I purchased it. A few weeks ago the automatic change started becoming clunky on changing, which I found worrisome, thinking if the roads were icy it could result in the wheels locking on a bend or some inopportune moment. The local garage checked it but found nothing to report. The weather was cold at the time and when it warmed up the car ceased behaving erratically. More cold weather came along and the problem reappeared. I 'solved' it by using the manual changing option on the gearbox and all was well but only for a couple of days. The problem has now spread to affect any and all gear changes. Some gears won't select at all, most are clunky when they do select, and the car revs to over 3,000rpm on occasion merely to pull away, unhastily, which is dangerous if pulling into traffic. I took the car to my trusted local garage and he has rung around, done some research and tells me the problem is most likely something computer-related. He, and 3 other local garages, one a transmission specialist, "don't want to touch it with a bargepole," but he has found a garage about 100 miles away that is happy to "take a look." He contacted Mitsubishi but said they were not forthcoming with any information. The car is probably worth about £1,500 and the MoT and service are due in 10 days time. My hunch is that it is not going to be worthwhile financially to try and resolve the issue. Am I right?
CB, via email
I'm afraid it isn't worth spending big money on. If it's done 100k +, it's done well. The fault is probably the actuator, but the clutch could also be worn and there may be wear in the servo motors. If you can't find someone at http://www.fedauto.co.uk/ who is prepared to take, say £200 to assess the cost of fixing it.
Marks and spender
I would like your opinion on the cover sold by car dealers covering the car seats and bodywork from stains etc. The last two cars I have purchased have both had a couple of owners and 20,000 to 30,000 miles and I have been offered this service at between £250 and £350. On both occasions I declined. How would I know if it had not already been done? This time when I declined, the salesman said I will ask the manager if he will throw it in with the deal. He came back and said he would but when I signed for the car he said I have not got any warranty forms for it and if I put it on the invoice you will have to pay for it.
SM, Sheffield
I'd question upholstery protection on a used car. I actually got an Autoglym LifeShine dealer kit and Scotchguarded the seats of one of my cars when it was new. They still look new, even though the car is now nearly 8 years old. But if the seats are already dirty or marked then not much point.
Click to Honest John's Motoring Agony Column 5-3-2016 Part 2
Comments
Author

Honest John
Latest