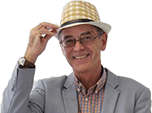 Honest John's Motoring Agony Column 06-02-2016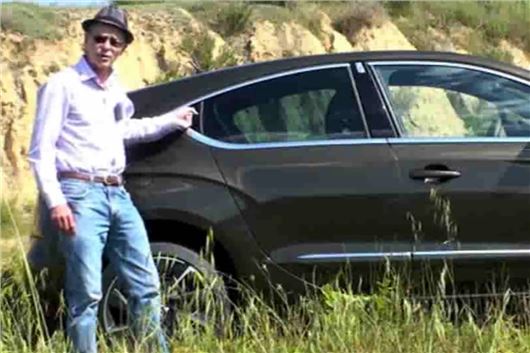 Published 06 February 2016
This week's motorious maladies include Porsche bores, misleading matrixes, dated information, fool gauges, automatic fearboxes and many more from the Daily Telegraph exclusion zone.
As usual, emails to Honest John should be addressed to: letters@honestjohn.co.uk  Please try to keep them as short as possible.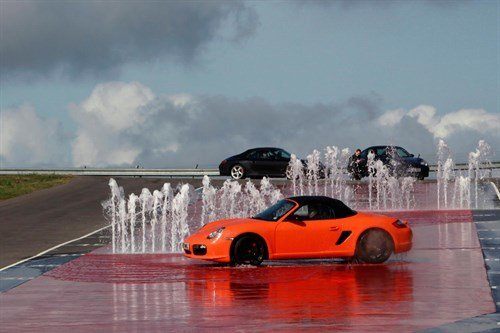 Score detective
I bought a Porsche 987 Boxster S from an independent dealer that mainly specialises in Mazda MX5s. He mentioned that I could take out an extended warranty with Auto Protect for £400 that would run to 12 months, underwritten by Red Sands Insurance, based in Gibraltar. On the test drive in January 2015, I pointed out that there was some oily smoke coming from the exhaust but this was generally dismissed, as it was a wet, cold day. Having bought the car, I spoke to various Porsche specialists, including Paragon and Porsche in Tonbridge as to whether the smoking problem was unique or a recognised problem. I was told that all Porsche flat sixes smoke on start-up, but especially the 987 Boxster 3.4 due to engine design. The problem progressively got worse with billows of oily smoke emitting from the car. As the extended warranty policy was due to expire at the end of December 2015, I though it would be a good idea to have the car checked over by qualified Porsche specialist Project 9 engineering, located in Marden, Kent. They completed a full inspection, including a bore probe with a camera and confirmed the bores of cylinders 1 and 2 were scored. I mentioned I had an extended warranty, so together we rang Autoprotect claims and spent the best part of an hour and a quarter discussing the problem, which, apparently is well known on the M97 engine. Apparently Porsche is aware of the problem but will not acknowledge it. (Google Porsche Boxter 987 piston scoring to see the number of blogs on this issue.). Autoprotect is insisting on the engine being stripped down before they are prepared to send an engineer to check the scored bores, but the Project 9 engineer insists that stripping the is not necessary as he knew from the probe what was causing the problem. Autoprotect still insisted that the engine needed to be stripped at my expense (£1,500-£2,000) and to then (possibly) turn down a claim. Having bought the car for £14,000 and having spent £1,000 on servicing and new rear tyres, I cannot afford a further outlay of £12,000-£13,000, to end up with overall costs of £27,000 for a car that is only worth £14,000. I have been advised by Project 9 that I should not drive the car, as continuing to use it will imminently result in a major engine failure. Any assistance or advice you provide would be most appreciated.

BS, via email
Expert Peter Morgan thinks this is most likely to be due to repeated short runs from cold during which the bores see almost as much petrol as oil. But if you paid the dealer for the warranty then the entire issue is the dealer's responsibility and, if the warranty insurer denies the claim because the problem pre-existed taking out the warranty, that lands the cost of rectification firmly in the dealer's lap. (Warranty Insurers are sometimes suspicious of bore probes.) The relevant case law is Clegg v Olle Andersson, House of Lords, 2003. More here: honestjohn.co.uk/faq/consumer-rights/ Meanwhile I'll update the Porsche Boxster 987 entry in honestjohn.co.uk/carbycar/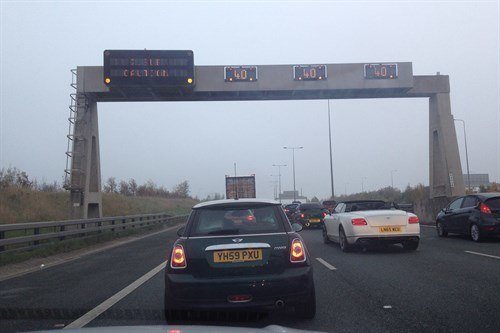 Mixed messages
Driving south on the M1 yesterday, approaching junction 14, the dot matrix massage display stated: "Slow, accident ahead." Immediately, a great number of cars ahead of me braked sharply, causing other vehicles to have to do the same, and creating a Mexican Wave of severe bunching, with the potential for accidents. After a mile, the message: "End" was shown and traffic spread out and resumed normal speed and spacing. There was absolutely no evidence of an accident having taken place, no emergency vehicle, nor debris of any sort in the vicinity. The message that caused the unnecessary braking, together with the stupidity of drivers who panicked and braked for no reason, could have contributed to a serious pile-up. If there had been an accident, would the Highways Agency have accepted part of the blame for causing it due to unnecessary signage? I think not. Of course it is the responsibility of all motorists to drive with due caution, but anything that potentially compromises the safety of drivers, especially at Motorway speeds, needs to be used very carefully, and switched off when not required.
JR, Hackney
They will have cleared it before you got there. But I agree, the slow response rate of these signs and of traffic information generally is a nuisance. 
Satellite miscommunication
I wish to lodge a complaint about the satnav in my Audi A5 Its most recent error was that it sent us to a museum the content to which had been moved to a different museum, leaving the original museum closed and empty, which should have led to the location being removed from the disc. We were frustrated by being taken to the wrong location. A much more severe problem arose in the summer of 2013 when we were cruising in company with another couple through France. They had a Discovery with an inbuilt satnav but also a  handheld Tom-Tom. We were driving south from Beaune and were ahead by 2 miles also when the Audi satnav told us to use the A47, which appeared to be a Lyons bypass, but the motorway petered out after about 10 miles in a roundabout beyond which the motorway was still in the course of construction. The only alternative offered at the road was to go back down the other side and because the diversion was not well signposted we missed it. We then had to use first principles to find a way through Lyons to reach Feyzin on the south side of Lyons on the A7. It very nearly caused a divorce. Meantime, our friends had been presented with the same route as us on the inbuilt satnav, or a continuation on the A7 underneath Lyons, which was the route I had expected to follow, but had chosen to believe the satnav. On return to UK I complained to Audi and my wife, who is timid driver [as I do not hold a licence], got a large bouquet of flowers. Ideally we would have a Google Earth satnav but they are a expensive to operate. The replacement satnav for the Q3 will have little new information as it will depend upon when it was last updated. In our experience the updating can often be up to 18 months late.
AA, via email
Even with the latest kit that automatically updates by GPS with warnings of blockages en route (new Hondas and Toyotas), the systems are never perfect. Blockages could have disappeared hours earlier, or new blockages might not have been registered. These systems are only ever as good as the information fed into them.
Gauging reaction
I purchased a new Peugeot 208 GT Line auto on 26th September on a finance deal. When I drove the car out of the dealership I went to fill up with petrol and the pump stopped, indicating it was full but the fuel gauge on the dashboard only went up to the second line down from the top instead the top line. I thought it strange, as I have never seen that before. I filled up again a week later and the same thing happened so I contacted my nearest Peugeot dealer in Guildford as I had bought the car from a dealer in a different area. I booked the car in to get it checked. They did a diagnostic check and did a reset but they said they couldn't go and fill up the car with petrol to check it. So I took it back and filled up and the same thing happened. The next day they told me that the fuel gauge sensor was faulty, ordered the part, replaced, but it didn't make any difference. The next option was to call Peugeot when the car was there so that they could work on it remotely. Due to the fact that they didn't have any automatic courtesy cars so every time I had to take a manual, which hurt my back. In the last week the sat nav/radio dash keeps going blank or restarting and when I start the car it seems to feel like it's about to stall very briefly. As a result I have lost faith in the car and wish to know if I have any grounds to reject it. Whilst I'm aware that these are fairly minor faults I find them unacceptable in a new vehicle. Would you be able to tell what my rights are if I ask to give the car back for a refund? In addition to the PCP amount of £243 I am also paying a monthly insurance charge and service charge with Peugeot.
MM, via email
These are your rights: /faq/consumer-rights/  Had you bought the car in 1st October or later you would have had 30 days to reject it, even for a reason as trivial as the fuel gauge. Because of the other faults you might be able to successfully reject it but, if the dealer and finance company refused your rejection, the case would have to go to full County Court, which would cost you a lot of money and you might not win.
Transmissionary position
Is there a reason you can point to (besides emissions and saving money) why manufacturers seem fixated with switching from reliable (but slightly inefficient) torque convertor boxes to the less reliable (but more efficient) DSG boxes? I'd far prefer an old fashion torque converter box. However, besides the Mazda 2 auto I don't believe there are any others cars of the Venga / Jazz / B-Max size sold with torque convertor boxes. We have considered a CVT car (Nissan Micra and Note) but there seem to be quite a few failure problems with the Nissan CTV box, usually after the 3-year guarantee period has expired. Both the Micra and Juke have many recorded failures from readers of your website. Also it's my understanding that like the DSG box, the CVT box also needs an oil change every 3 years. My wife is poised to place an order for a Venga auto with the new 6-speed DCT. She has a further test drive booked for this week. When she originally drove the car some weeks ago she didn't notice any hesitancy when pulling away. The reason for going with the KIA is the 7-year warrantee: the gearbox is effectively guaranteed for the theoretical life of the car. I've seen online there's a KIA engineers blog which says the new 6-speed DCT is Kia designed and manufactured. Has KIA found something to make its dual clutch box more reliable? 
GD, Tunbridge Wells
Manufacturers selling in Europe get fined if the average CO2 of all the cars they sell is not below 130g/km for the whole of 2015. So they adopt whatever technologies they reasonably can to reduce CO2 and dual clutch, dual shaft, direct shift transmissions are one of them. Selling more diesels than patrols is another. Hybrids and electric cars are still just the tip of a very big iceberg. Honda Civics have 5-speed torque converter autos, and Suzuki still has some torque converter boxes, though it, like KIA, is moving over to dual clutches. One of my regular readers is a severe critic of this policy, yet he still went out and replaced his KIA cee'd diesel auto with a cee'd diesel 7-speed DCT.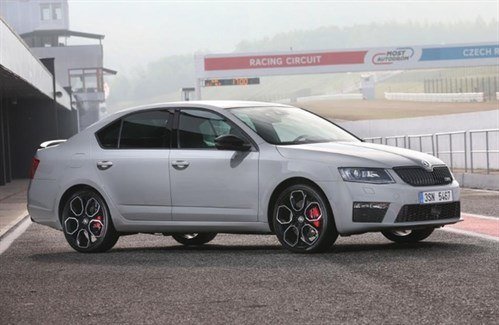 Ton Cruise 
I live in Germany and I often drive from Hamburg to Vienna through the night to see family. On the German autobahns, I am able to maintain 200kph @5000rpm in my Octavia VRS for about 50% of the 950km distance. The car does not overheat or seem stressed, but I plan to keep it for many years, so should I drive at lower rpm?
DD, Hamburg
125mph instead of 75mph for 300 miles will use a lot of fuel but will save you about 90 minutes time. If you are going to regularly maintain that kind of rpm, use only fully synthetic oil and change it and the filter every 5,000 miles (8,000 kilometres). Lesser oils will cook at that sort of sustained rpm. I know. It used to happen to me in 205GTIs that were very low geared so 5,000rpm only got me 160kmh which was the most I could sensibly cruise at. 20 years ago Mobil had an E30 325i that they ran to 1,000,000 miles, then had a bunch of us drive it round race tracks at 100mph +. Turned out that, despite running the car day and night in the USA in order to clock up the miles (which doesn't give it much chance to contaminate or degrade), they had changed the Mobil 1 every 7,000 miles.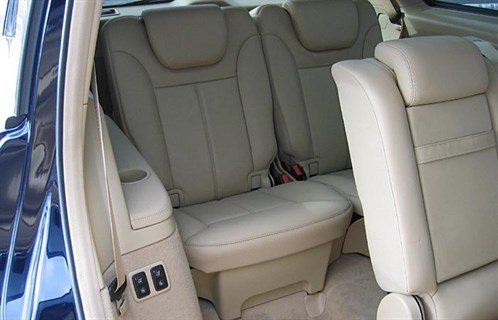 Sixties and sevens
We have a BMW X5 with 7 seats, but the rear seats are small and slightly awkward to alter/set up. Your advice, please, on which 7 seater you would advise (budget up to £60k).

DC, Storrington
If you want 7 proper seats in an SUV, the choices are Mercedes GLS (photo) and LandRover Discovery. (New Discovery late 2016). The Mercedes starts at £65k. The latest Audi Q7 is much better than the original Q7, from £50k (and discounted to as £45k via autoebid.co.uk). KIA Sorentos and Hyundai Santa Fes are OK, but the LWB Santa Fe isn't sold in Europe.
Keener Saaby
I'm looking for a large family automatic car. What about a SAAB 9-3 2.0T Vector Sport 4-door, 60k miles at £6,485. I read the HJ review on this. The bad points were to do with availability of parts and the diesel version. Luckily this has a petrol engine. However you do mention: "1.9 diesel autos vulnerable to failure of heat exchanger in radiator admitting coolant to the ATF and wrecking the transmission. On cars just out of warranty GM SAAB usually contributed 40%." Would this apply to the Petrol version?
SA, via email
That's a find. Good, solid car. SAAB chain-cam engine. I'd catch up on the oil changes by changing the oil and filter now, again after 5,000 miles and again after another 5,000 miles to try to keep the timing chain in good shape. If it's an auto the same worries apply over the heat exchanger and the ATF and, of course, GM SAAB is now no more.
Fishy chip?
I own a 2014 Skoda Yeti 2.0TDI and have received an interesting letter from Skoda UK, informing me what Volkswagen is doing to address their NOx emissions problem. For the 2.0-litre it is only a software mod, which should be installed early in 2016. My question: Is any software modification to change the mapping of an engine's control system of interest to one's insurer? Re-chipping used to be. What will be the insurance industry's attitude? I can see this as an opportunity to put up the premiums.
RS, Little Wymondley, Herts
No, because it's a standard manufacturer re-map to a standard manufacturer spec that will be applied to all EA189 2.0TDIs.
Stop startle
My 90,000-mile Mercedes C200 CDI estate cut out on the run last month. The dashboard went out, but the lights, indicators and hazard lights kept on working. I pulled into the side, turned everything off, re-started the car and drove home. Has since happened a further three times. My Mercedes specialist plugged it into 'the computer' and nothing showed up. I am understandably quite worried about driving now. Don't want to spend £2,000 with a Mercedes dealer for them to find nothing, but really don't know what to do.

DHJ, via email
It's probably fuel related. The 7%- 10% biofuel element of diesel is hygroscopic, so absorbs condensation moisture and forms globules that can temporarily block the fuel filter, but then melt and allow the fuel to flow freely again. Try switching to Shell V-Power Nitro Plus. That has been known to cure all manner of fuel system related ills.
Seating plan
I want to replace my 2009 BMW Z4 with something stylish, but bigger and have found 3 cars: a 9,000 mile 2015 BMW 320d X-Drive M-Sport auto, satnav (small screen), ex demonstrator in white (not keen on colour). Cost to change is excellent and it comes with a 5-year service pack. At £23.5k, my head says I should opt for this car. 2nd: a 2,000 mile 2015 BMW 220i in red (again not favourite colour), auto, satnav (wide screen) Service pack £650 extra. Less space, but looks good. £25k. 3rd: a 36k mile 2011 Range Rover Evoque 3-door Pure Tech. Cost to change the same as 220i. Like both other cars it has satnav and also Parallel Park. One owner, but bodywork and drivers seat in poor condition, so probably hasn't been looked after. From a franchised dealer who will sort bodywork and seat, making it mint again. £25k. I love the Evoque for colour (Orkney grey), ride height and capability. I would appreciate your advice again.

PM, via email
BMW 320d X drive M Sport 2015 auto. I ran a white 320dED for 8 months. I actually think it looks its best in white (and you don't have to clean it as frequently). Handles more confidently in all conditions with X drive. The problem might be the wheels if it's fitted with 19s, which have 35 profile rear tyres. 18s not so bad. I don't trust used Evoques or their drivers and the Freelander II components in them have a shocking reliability record. The 220i would be my second choice, but red can still be a problem colour even when covered with clearcoat lacquer.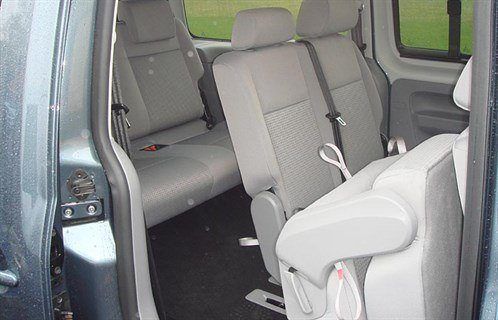 Six appeal
We have 4 children aged 11, 7, 5 and 3 and need a big MPV as 3 are boys who are already very tall for their ages. We currently have a 2005 KIA Sedona that has been very reliable but is showing signs of needing a clutch and the steering seems to get heavy at random intervals. It's done 91k, so I'm up for repairing it but am starting to look around as well (it's had all belts done and has FSH). We also tow a large trailer tent in the summer. What options are there for a genuine 8 or 9-seater as we want to be able to take the parents/in-law around when we visit? I was looking at the PSA Teepee, but it has the 1.6 HDi engine and my neighbours C4 with the same engine has suffered turbo failure and constant breakdowns. The Ssanyong Rodius appears to only have 7 seats in the UK. We don't have a huge budget and up to £10k is stretching us. Suggestions appreciated. 
DC, via email
Recently, 6 of us plus the taxi driver and all our kit were taken from Gran Hotel La Florida to the airport in Barcelona in a VW Caddy Maxi Life and it worked very well. Pleasant and comfortable. Best with the 2.0TDI engine, which will be the EA189 subject to an emissions upgrade later this year. I'd avoid the DSG but, having written that, one reader got 250,000 miles out of a Caddy TDI with the 6-speed wet clutch DSG so they aren't all bad. The Berlingo Multispace and Peugeot Partner 7 seaters aren't as big or as spacious. Nor is the Ford Grand Tourneo Connect, but check one of them out before finally deciding. Next stage up is a T5 Caravelle, a Hyundai i800, a Peugeot Expert, a Citroen Dispatch, a Renault Trafic or a Ford Transit Custom Tourneo.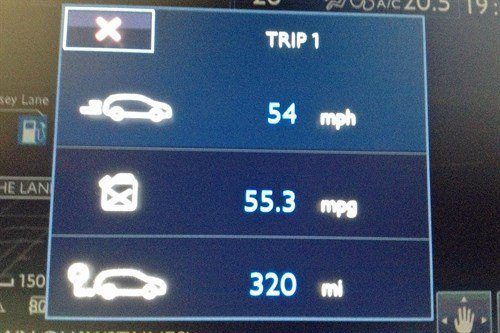 Stick or switch?
It has been bothering me for years that the regular 'Diesel v/s Petrol' articles to be found in Auto Express, Autocar, etc., etc. always seem to assume that diesel cars will have exactly the same trade-in value as their much cheaper petrol 'equivalents', which is definitely not the case. The higher trade-in value offsets some or all of the higher initial purchase price. I don't know about other parts of the UK, but here in Northern Ireland, petrol cars, especially larger ones, are a hard sell second-hand and are very unwelcome trade-ins, as I have found to my cost on numerous occasions. Forecourts tend to be flooded with ex-rental and ex-contract hire 'nearly new' petrol models. These used to be 'poverty spec' but that scarcely exists any more. A Peugeot salesman I was talking to this week told me that it took years to persuade the public to buy diesel cars, but eventually they were converted, and he reckoned it would take years to persuade them to switch back to petrol. He thought the new small petrol turbo engine being offered by Peugeot might change a few minds, if people were prepared to test-drive it. But, then again, turbos on petrol engines are going to suffer from the same vulnerabilities as turbos on diesels.
KW, via email 
I ran that very same 3-cylinder Peugeot 1.2 Puretech 130 for a year in a 308 and it is excellent. Averaged 49mpg. Currently averaging 59mpg in a Honda HRV 1.6iDTEC. But the problem with diesel is NOx and the legislators are now ganging up against it in cars. The new tax regime from April 2017 taxes on CO2 on registration up to £2,000. But after that the annual tax on every new car will be the same universal £140, plus £310pa luxury tax for everything over £40k so when 2017 diesels become used they will no longer be at any tax advantage to petrols. As I might have mentioned, manufacturers including VW are now starting to offer petrol engines in small and medium size vans.
Appealing prospect
Yesterday, I received a parking fine of £50 for non-payment at White Moss Car Park in Grasmere on 1st November. I did actually pay but accidentally made a typing mistake while entering the registration plate on the machine. I intended to keep the ticket in a safe place as I half expected this, but unfortunately seem to have misplaced it. I think I remember the typing error I made but can't be a hundred percent sure. The parking company also stated this is their second letter but I haven't received any previous to this, and they said they'd take legal proceedings if I don't appeal or make payment within 14 days of the date of the letter (11th December). I emailed the car park operator's appeals address (Park With Ease) and they found the record of payment matching the typing mistake. They're fully satisfied I paid and won't be taking it any further. An honest parking company.
MB, via email
Now that was a piece of good news in time for Christmas and proves that these operators are not all out to get us at any cost.
Meriva Chris mess
I brought a 2010 Vauxhall Meriva B from CarGiant in January 2014 for £4,500. I am having a lot of technical difficulties with the vehicle, particularly the steering and would like to know if any repairs have been made to the car. I would like a full service history. To date I have spent a large amount of money. I have also been asked to present a Security Pass Code for the car, but was not given this on purchase.
CC, via email
Unfortunately a supplier of a used vehicle only remains liable for any faults that could have been present or developing in the vehicle for 6 months from date of purchase. After 6 months, the buyer has to prove that the problems were present or developing in the vehicle on the original date of sale and I think you will find this extremely difficult. CarGiant is very well aware of consumer law and consumer rights and is generally accommodating when a purchaser has problems. But yours seem to have occurred eleven months after date of purchase. Vauxhall has been fixing the EPAS on Meriva A models, but I have not heard of the issue before on Meriva Bs. Good luck with CarGiant and with Vauxhall. Law here: honestjohn.co.uk/faq/consumer-rights/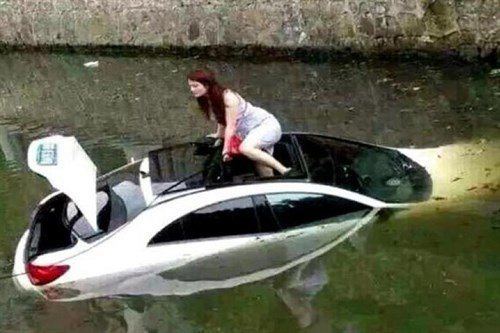 Mind boggling
What is the position with car insurance if you attempt to drive through a flooded patch of road and then get into difficulties and the car gets damaged by the water? Is the insurance going to help, or would they say that you took an unacceptable risk and it is your own fault?
RW, Kendal, Cumbria
Possibly not, due to your 'contributory negligence'. Obviously they will have to pay the residents of Carlisle and Corbridge who innocently parked their cars expecting the flood defences to be enough. But that is not the same as someone actually driving into a flood. (Photo courtesy Wrecked Exotics.)
Disc assessment
I have a 2008 Ford C-Max with 50,000 miles. I had the rear brakes examined by the Ford dealer because I heard a brake squeal on reversing, but no fault was found. On a previous visit in November, they did a complete health check and no brake faults were noted then either, although they did recommend drive belts replacement. I then took the car to a local garage, and they said the discs had rust around the edges and the parking brake was sticking, which they rectified and the noise disappeared. This got me thinking: why was there such a rusty lip around the discs? Are they possibly worn? I did a rough check with a home-made Meccano measurer and the discs appeared to be worn below the minimum of 23mm front and 9mm rear. I then took the car to National Tyres who confirmed the amount of thickness left was just 0.2mm before all four require replacement. What I want to know is why both garages did not give me any indication that the discs need replacement? Do they not check discs routinely for wear by measuring them? Is measuring the discs part of the 'health check' or MoT? The only checks on servicing schedules seem to be visual ones. I am concerned that garages might not be picking up worn brake discs, which could have serious repercussions for safety. I am having the discs replaced on Monday. 
ME, Penarth
Wheels don't come off and brake discs don't get accurately measured in MoTs because the time allocated does not allow for it. You're looking at £100 an hour. Nothing is for nothing. So if you want the car lifted on a hoist, all wheels removed and all brake discs measured for thickness it's going to cost you £100 + VAT.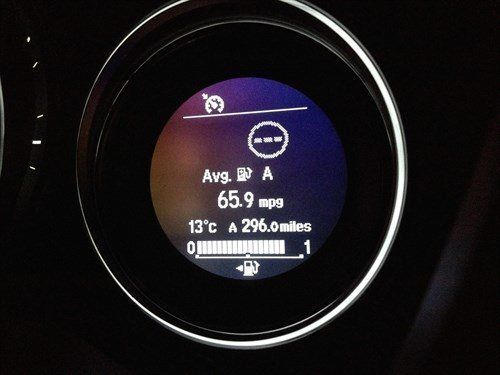 Doing well on Shell
I have a 2010 Honda Jazz 1.4EX. I have been using Shell V-Power for about a year now. I have just driven, yesterday, from Southsea to Leicestershire, with diversions because the M25 near the M1 was blocked, so had to go the M40 route. On board were two adults and a German Shepherd dog, luggage for all three of us plus some other stuff. We were in a few traffic jams but where I could, I tried to maintain 70mph depending on the congestion and if it was safe to do so. I try not to break speed limits these days after a couple of fines a few years ago. The computer says that at the end of the journey, 170 miles including diversions etc., we averaged 58mpg. That's not bad for a petrol car given the weight inside and the traffic conditions. It's still not bad even if it is a few mpg optimistic, and no DPFs or turbos to worry about. I also use Shell V Power diesel in my 1999 VW Transporter T4 2.5TDI. It still drives well after 17 years and 195,000 miles. I only bought it a year ago, but after using Shell V Power it seems to have loads of power (in fairness, it seemed powerful before I used the V Power, but I think its even better now). When I fill up, having one petrol vehicle and one diesel vehicle, I have to be very careful not to get the diesel and petrol mixed up as both the nozzles say Shell V-Power. Both vehicles had absolutely no problems passing the emissions test last MoT.
RO, Woking
Many thanks for that. I just did 300 miles driving to Northumberland in an HR-V 1.6iDTEC on V-Power Nitro Plus. Five and a half hours with two stops. 64mpg.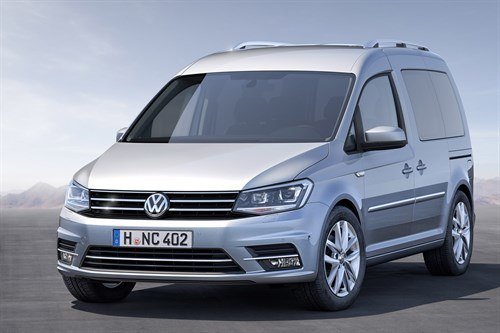 Van mail
I was interested to note your mention of the re-emergence of petrol engined vans. This may answer a few prayers. For the last decade or two, BT has been running a large fleet of non-diesel vans. I'm not sure if they run on petrol or on LPG, but a lot of small businesses here would like to know where they got them. We ran Citroen Relays (2.2 diesel) for a few years, and the most recent one had 3 new EGR valves in 3 years - despite its daily journeys never being less than about 10 miles. When the warranty expired we asked our local van specialist to try resetting the engine fault warning circuit, and (despite his scepticism) this seemed to work for a few months at a time! He said that any misfire or hiccup by the engine (e.g. when starting on a very cold morning) would be "seen" by the engine management system as a fault in the exhaust gas recirculation circuit, and the warning light would illuminate. And it did always seem to happen under those conditions. In the end, a new and much livelier starter motor eliminated any starting hiccups and the van ran without any more replacement EGRs until we got rid of it. It is assumed that every van, regardless of make, that crosses the threshold of our friendly van specialist will suffer EGR problems sooner or later. We were advised to drive Relays for 10 miles at 50 mph in 3rd gear at least once a month to keep these problems at bay. We found that, if drivers didn't try so hard to achieve spectacular economy figures, average consumption might worsen by about 3 or 4 mpg, but it did seem to help with the EGR problem. In any event, the van dealer said that most owners who did smaller mileages or did a lot of local work would be better off with petrol vans - if only they could get them. However, this only applied to smaller vans (Transit-size or smaller). In larger and heavier sizes, petrol vans would be too thirsty to be viable. We've recently been looking at Nissan's NV electric van, but it's too small and too expensive. 
KW, N. Ireland
When the Royal Mail switched to van and trolley delivering some idiot ordered a huge fleet of small diesels that given the stop start nature of their work in the suburbs have been disastrous. Ford does 1.0 Ecoboost Transit Couriers and Connects and now VW offers Caddy and Transporter vans with a variety of petrol engines.
Giving it a belting
I run a 2002 Volkswagen Golf 1.6S as a second car. I have owned it since new. My local VW dealer informs me the cam belt is due to be changed, as 4 years has passed since it was last changed.  Since the last change the car has covered 2,650 miles. Does it really need changing after such a low mileage? Surely modern manufacturing and materials are designed to last longer than 4 years with such little use. Advice please.
WB, via email
It's not the mileage; it's the number of cold starts. If you want to take a risk you could leave it another year but if the waterpump breaks up that will throw the belt off, wreck the engine and effectively scrap your car.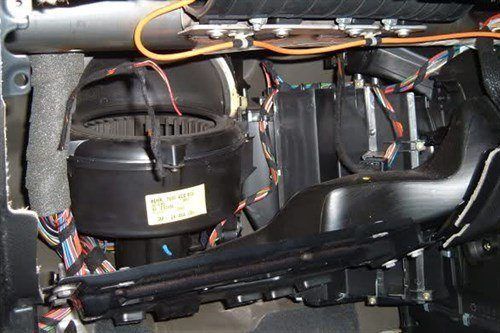 Fanning the flames
I just got a call back from Vauxhall about a recall of Zafira Bs. Letters are going out to owners in batches (nothing to me yet) and the work will involve: Putting a label on the heater fan wiring, telling people not to bridge the resistor or otherwise interfere. Service instructions will be amended to day the same. Fitting to all cars a redesigned scuttle plate, which will stop water reaching the heater fan and pollen filter after any future windscreen repair. The second point seems to as near as Vauxhall will go to admitting a design fault, but anyway it's reassuring to hear that future work on a windscreen should not lead to problems.
MW, via email
Many thanks. Fits with what I've been told. Hats off to Vauxhall for taking responsibility for a couple of dodgy bodges people have been making. But was never a great idea to turn the fan motor on its side so it became like a bucket with a motor in the base.
Foreign bodies
Can you please let me know if you would cover a driver holding an Indian driving license on temporary basis? I am looking to insure my brother in law who is visiting UK to be covered on my car.
AR, Slough
These people normally do it at a price:  https://www.aplan.co.uk/maidenhead/insurance-quote-request/ But probably cheaper for him to hire a car at the airport than to insure your car for his use.
Comments
Author

Honest John
Latest