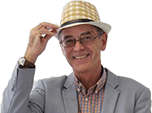 Honest John's Motoring Agony Column 12-12-2015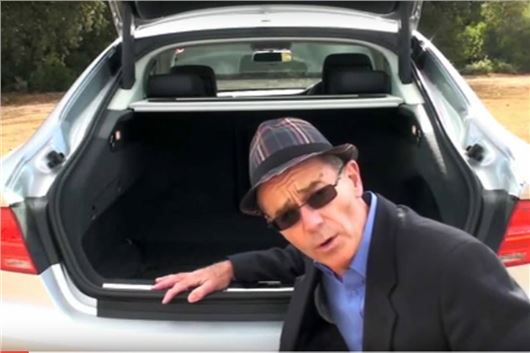 Published 12 December 2015
This week's vehicular verbalizations involve unsure insurance, dashed inconveniences, switching sides, catastrophic conflagrations, rolling out the barrel and many more to which the garage doors of Telegraph Cars were closed.
As usual, emails to Honest John should be addressed to: letters@honestjohn.co.uk  Please try to keep them as short as possible.
Undercover investigation
Hello I'm wondering if you could give me some advice please, I have a full British driving licence and fully comprehensive car insurance for my own car. I'm travelling to Cyprus to visit family. Does my insurance cover me to drive my brother's car there?
LA, via email
Without a shadow of doubt, definitely not. It probably doesn't cover you to drive other cars in the UK either. Most don't, and a lot of motorists are facing heavy fines and 6 points for driving uninsured when they thought they were because of an old policy feature that usually no longer applies.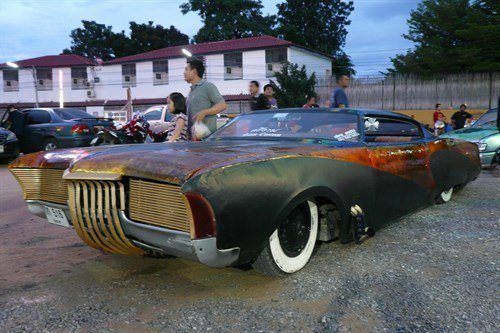 Lo rider
When I switch on for a few minutes my 25,000 mile 2011 Nissan Juke Visia shows a message '4LO'. Having trawled through the manual I cannot find any mention of this. Should I be worried as I shall shortly be selling the vehicle and do not take it to the Nissan dealer whose charges are extremely high. Can you please help?
PB, via email 
I did some digging and it appears that this signals a fault with the automatic 4WD actuator. But if the car does not have 4WD (a Visia doesn't) then it's just a spurious fault.
Donor kebabbed
I have a Jaguar X-Type 2.0 diesel Sport, now in its tenth year and running well. I have used it out here in Spain for the past five years, albeit with right-hand drive. I am now considering getting the steering converted for left-hand driving. Whilst this task will obviously be a technical challenge, is it possible, and will it all be worth it?
RM, Valencia, Spain
What you'd have to do is find a scrap LHD X Type donor car and cannibalise the parts across to your car, including the seats and mirrors. Still a big job and economically simply not worth it.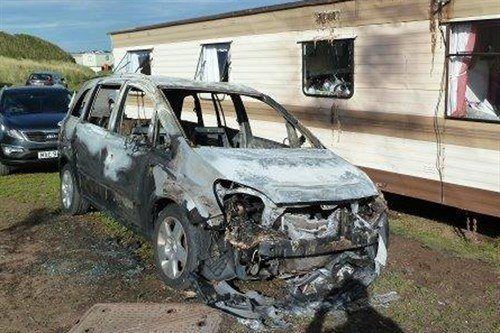 Burn-outs
My Zafira smells of cat's pee. Would this be connected to the recall of the Zafiras going on fire with pollen filters needing to be changed? I have had two attempts at the a/c cleansing gas cans, but it only lasts  three days.
LW, via email
It's likely a Tom cat has urinated on the windscreen or though the vent grille and it has soaked into the pollen filter. These need to be routinely replaced every year. It could be that other drivers don't realise this and the accumulated muck creates a blockage in the ventilation system that prevents the fan spinning and causes the relay to the motor to overheat.
A Legend in his own lunge-time
The key will not turn in the ignition barrel of my Honda Legend Coupe and it appears to be the interlock between the barrel and the steering lock. The AA has removed the unit so that I can still drive the car by bypassing it. Do you know any specialist firms that can repair this key/barrel unit?
AG, via email
You probably need to buy a replacement and this is more likely to be available in the USA where the Acura Legend was a best selling car than in the UK. The lock barrel should be the same for saloon and coupe. It's a common problem. There is a lot on the problem if you Google 'Acura Legend steering lock barrel'.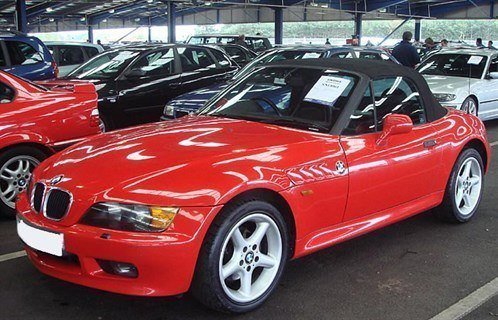 Ragtop to riches?
What would you say to a 2000W BMW Z3 2.0i with 100k, FSH and immaculate condition with extensive detailed ownership? Would this be a good buy as a future classic for £2k? It is Mauritius blue, with blue top and previously kept by a very fastidious owner. Are there any pitfalls to look for? Thanks for advice in anticipation.
KD, via email
£2k is buttons. It's no sports car compared to an MX5, but looks good, the top drops, and if it has no rust anywhere it's bound to appreciate.
The blame game
I have today received a debt collection notice for £160 for a parking charge originally of £60 issued by First Parking in August 2015. On receipt of the initial charge notice I replied immediately to inform First Parking that I was not the driver and provided them with the name and contact details of the driver of the vehicle on the day in question. I heard no more until receiving the debt collection notice from DRP Ltd. yesterday. When I called them, they confirmed that First Parking had received my letter but because the person that I had named had not responded to their communication they were entitled to pursue me for the increased charge. Can this be correct? I have written to complain, although of course by now the 28-day appeal window has long passed. Incidentally, the driver of the vehicle claims he received no correspondence from First Parking.
JB, via email
We are The Supreme Court ruled on private parking penalties on 4th November and, as the statutory law stands, it seems that because the nominated driver has not responded they can do this. It's a difficult to interpret but here is Schedule 4 attached to Clause 56 of the Protection of Freedoms Act 2012: http://www.legislation.gov.uk/ukpga/2012/9/schedule/4/enacted If you go to court with the person you nominated and he testifies that he never received any notification, then the case against you might be dismissed.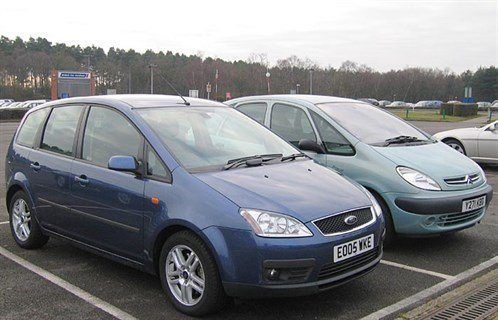 Backs to the future
Following a serious back injury and subsequent leg problems I need to purchase another car that is easy to get in and out of as I need to use it a fair bit and it needs to be automatic. Having found your reviews invaluable in the past I was happy when you helped me find what I thought was the ideal car (Focus C-Max). However, having since read more I find there are many issues with the autoboxes. This also appears to be a problem across comparable models. Therefore I need your assistance please in selecting something suitable that doesn't have these major problems. I can only spend £3,000.
AH, via email
You might find an old model C-Max 2.0 4-speed torque converter auto for £3k. The one to avoid is the 1.6TDCI CVT auto, most of which are now already dead. Alternatively, a Citroen Xsara Picasso 2.0 4-speed torque converter auto.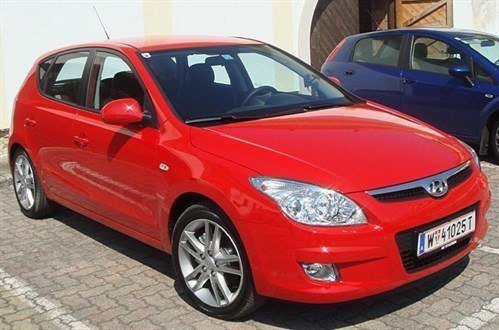 Left Hyundai
I'm looking to replace my Hyundai i30 130PS BlueDrive. I've had it 3 years and it's been fantastic. We are in our early 60s, but still do several long drives every year. In 2015 we made round-trips from Birmingham via Malaga with a detour to see friends in Bavaria (4,000 miles in 5 weeks). Also Southern Italy (2,500 miles) and Bavaria again (2,000 miles). My wife says it's the most comfortable car we've ever had and I agree. Comfort is a must. I've had some very uncomfortable journeys in Astras and other similar cars. The i30 has  bags of room in the back, an ample boot and it averages nearly 60mpg. It has all the bells and whistles I need. The only downsides are the seats are a bit low, so a tad difficult to get out of at our age, and to my boy-racer inclinations, it's not as quick off the mark when you put your foot down as I would like. I'd have another one in a flash if they did a more powerful version with a quicker accelerating engine. So, could you recommend anything that might tick our boxes? I'm currently thinking along fast Golf / Octavia lines but you will know better.
 
EL, via email
They do a more powerful i30 Turbo now, but it isn't diesel and won't manage 60mpg. You might like the new Honda HR-V 1.6iDTEC, if you can get hold of one (not easy, long wait). I've got one on loan and with the tyres at the right pressure it's very comfortable, you don't have to climb down into it, and it does 60mpg. Alternatively, a BMW 2 Series Active Tourer. BMW diesels are quick and very efficient. If you don't mind switching over to petrol and fewer mpg, a VW Golf SV 1.4TSI 150 ACT on sensible 16" wheels with 55 profile tyres.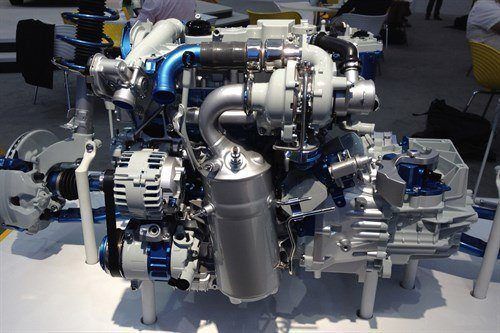 Particulate physics
My 88,000-mile March 2008 Mondeo automatic diesel estate requires a new DPF and a sensor that goes with it. The price of the filter from the Ford main dealer is £1,297 plus VAT (which allows £200 for the return of the old DPF) and the sensor is £116.68 plus VAT. Fitting is less than an hours labour so not significant in the scheme of things. Another local and perfectly reputable garage will supply and fit a new non-Ford DPF for a total of £285, including VAT, although they have not mentioned the sensor which I assume to be in addition and may have to come from Ford. They would provide a 1-year warranty for the parts. A non Ford DPF can be bought from a local Motor Factor for £185, including VAT, to fit yourself or to have fitted. Again, no mention of the sensor, which I assume to be in addition. Finally, a local firm offers a DPF cleaning system with a purpose-built machine (not just a power wash, I am assured) at a cost of £180 including VAT with a one year warranty. You have to remove the DPF and take it to them and then put it back on, which would be easy to arrange. I intend to keep the car for at least another 3 years during which time I am likely to do another 30,000-35,000 miles, and am bewildered by the alternatives. I wish to economise where it is possible to do so but do not want to make a false economy. My instinct tells me that there must be some significant difference between the Ford item and the pattern alternatives and that the cleaning route would just be a short-term solution. What should I do and would the non-Ford part muck up the engine management etc?
GI, via email
Ceramex offers a DPF cleaning process which is routinely used again and again for HGV DPFs every 80,000 miles or so. A DPF can clog with soot from too many short runs from cold starts, but eventually all DPFs get clogged up with ash, which I guess is what happened to yours. However, hand on heart, I can't tell you if the process will work without also replacing the sensor. Aftermarket DPFs are a lot cheaper than OEM, but might affect the fuel economy, performance and emissions and might not last as well as an OEM. I'd be inclined to get the original DPF cleaned out, try it and, if that doesn't work, get the sensor changed.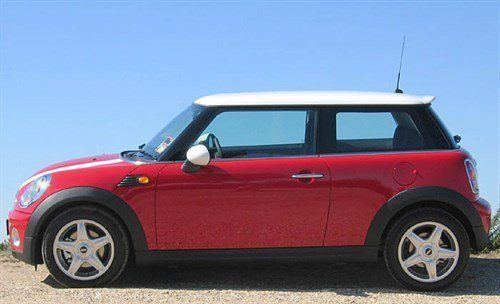 Niece one, Cyril
My Spanish niece bought a used MINI Cooper diesel 4 months ago. Now, when she changes gear, mainly from third to second, after about 100 kilometres there is a strong whistling sound. Your help would be appreciated, as she thinks I know a lot about cars.
AJ, Spain
Could be the turbo bearing not getting sufficient oil. If confirmed by a garage, have the turbo bearing oil feed and oil return pipes replaced because they are probably choked with carbon and not letting enough oil through to lubricate the bearing.
Unintentional hesitation syndrome
I own a 2014 VW Alltrack that has developed an annoying intermittent fault causing power loss at junctions and slip roads where a sudden increase in speed is required. The car drives forward from the junction then loses power, causing frustration to drivers behind. Any ideas?

PM, Bournemouth
If a DSG, then this is a standard fault with DSGs due to the way they are programmed to prevent excessive torque being imposed on the transmission in the change up from 1st to 2nd. However, the delay should not be more than a second. Any longer and the car is probably suffering from a sticky brake switch that tells the ECU the brakes are still on. Replacing the brake switch might solve the problem.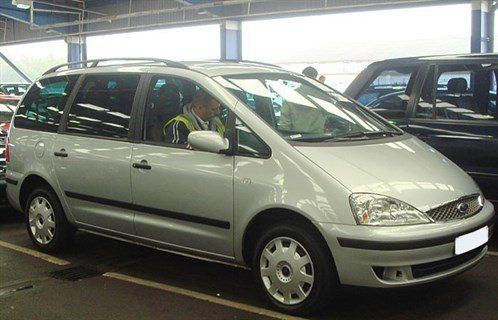 Automatic gearbox wine
I am looking to replace my 11-year old Ford Galaxy with a large second-hand automatic car (C-Class or above), ideally costing between £5k and £10k. Periodically, I do a booze cruise, which results in driving around 100 miles with around 350 litres of liquid on board, which weighs a considerable amount. Can you tell me how I can work out which cars will be able to handle this weight? Alternatively could you recommend a few?
GE, via email
1 litre in a plastic bottle weighs 1 kilo, but 70cl of Bordeaux in a glass bottle also weighs 1 kilo, so you are looking at carrying 500 kilos. The best place for that is as low as possible and as central as possible in the car and the problem with estate cars is that the seats don't fold flat to the floor. The best possible car under £10k is a Honda Civic 5-door with the rear Magic seat squabs folded up, which creates a large central space at a low centre of gravity. You might get a 1.8iVTEC 5-speed auto within budget, but best to avoid the i-shift. Otherwise, to get a low load deck you're into utility MPVs like a Citroen Berlingo. Or, if you aren't concerned about carrying the load low down, a large estate like a Mercedes W211 E Class, Skoda Superb or Mondeo.
Double charging
My 2010 VW Scirocco 1.4TFSI 160 Twincharger has packed in after just 42k miles. I have complained to the finance company saying it was not a satisfactory standard under the 1974 Consumer Credit Act but they are unwilling to help claiming that the fault was not inherent at the time of purchase. The Internet is littered with examples of this engines failures and I don't see how they can deny this isn't an inherent problem. I'm really at a loss for what to do as this could end up costing me thousands. What can I do?
CR, via email
While the car is still less than 6-years old, sue the supplying dealer for supplying a vehicle with an engine "not of satisfactory quality". Case law here: /faq/consumer-rights/  Either sue for replacement of the engine or sue for the market value of the car, but either way keep the amount under the £10,000 Small Claims limit or your costs will escalate. In the current emissions scandal climate I can't imagine VAG fighting this. Failure of this 'German Engine of the Year' 1.4TSI Twincharger is very common in Ibizas, Polos and Fabias; less so in Sciroccos because fewer Sciroccos were fitted with it.
Insuro-sceptic
I have to say that I've been a tad sceptical about the insurance industry in general and car insurance in particular for a long time but recently my scepticism is increasing exponentially. Case 1: My step daughter's Kuga was damaged by a car that was pushed backwards onto the Kuga by a bus. The blame was not contested. My step daughter has now received her invitation to renew her policy but with a £300 increase. Casting around to try to find a better quote she was told 'Don't bother. The matter is now on record and you'll not do better'. In discussing this over dinner with us and her brother it came up that the Kuga repairer had kept the car for much longer than anticipated (for a front bumper and bonnet replacement). She had had a loan car so she wasn't too bothered, but her brother, who works at a motorcycle restoration and repair specialist, stated that they frequently held onto insurance repair bikes because they then charged the insurance company for 'storage'. Apparently, this was seen as quite a simple and risk-free income. 'Waiting for parts' was the normal excuse. Case 2: Talking to a neighbour about the above he told me of his brother who was standing beside his car refuelling when it was bumped (gently) by another. No damage, but later he received information from his insurance that they had had to settle a claim for whiplash injury. To add insult to injury, they refused to renew his cover. It seems to me that some sort of cartel is in operation. 
BB, Maldon, Essex 
They also extend the period of repair in order to extend the period of hire of the very expensive credit hire car. That is how accident management outfits make their money. Everyone is on a kickback. I have records of credit hire cars hired for several months resulting in bills of greater than the value of the credit hire car. £30,000 is not uncommon. The record was £90,000. And, of course, car insurance is compulsory so everyone pays for this while the Private Equity Funders who own the Insurers laugh all the way to their 100 metre yachts. And you thought you lived in an honest country. These guys are the next level down from bankers.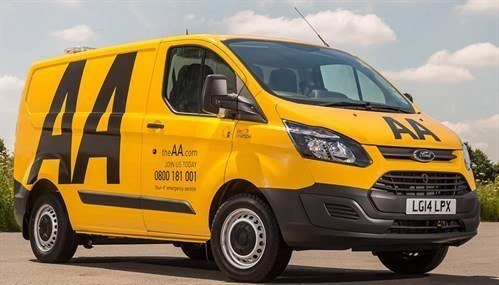 Breakdown of communications
I was travelling to Leeds on the M62 on a Thursday evening and had a serious tyre problem. I stopped at Birch Services. The timing can be summarised as follows:-
18.22 – phoned AA – someone would be with me by 19.50 – it would be an agent
18.41 – call from agent on 01782 445700 (Mansfield Recovery) – someone would be with me in about 40 minutes
19.51 – further call from the agent – apologies for the delay but the engineer was now on his way from Oldham – about 20 minutes
19.58 – call from the agent's engineer – he had just been instructed and was coming from Oldham – 20/25 minutes
21.00 – AA engineer, not the agent arrived.  After inspecting the problem he called for a breakdown truck to take me to Leeds – estimated time of arrival 22.00
22.22 – AA phoned to say recovery driver would arrive in 5 minutes but he arrived at the same time
22.50 – left Birch Services on recovery vehicle – 4.5 hours after my original call
During the time I was waiting I was passed by 3 AA vans and 1 RAC; I was parked at the petrol station outside an Egertons depot. The first engineer gave me details of AA Tyre Services and said they would come to the vehicle to fit a new tyre. I rang them at 8.00 on the following morning (Friday) and they could not give me an appointment until Monday. I then rang BMW Assist. They collected the vehicle within an hour and it was repaired by mid-afternoon with replacement tyres fitted. The car is fitted with a tracking device and soon after we started the journey to Leeds, I had an emergency call to say the vehicle was moving along the M62 without the ignition switched on. I complained to AA on the following grounds:
·         Poor estimates of time
·         Not meeting targets
·         Agent ringing to say he was on his way but did not turn up
·         Changing from agent back to their own engineer without informing me
·         Lack of information to me, making it difficult to give accurate information to the people I was meeting in Leeds
·         Overall time too long
After an exchange of e-mails over a period of just over 2 weeks, I received a telephone call from the AA, who were full of apologies and accepted that they had let me down badly on all counts. They had already processed a payment of £50 so the outcome was a fait accompli. The last time I had cause to use the AA in an emergency, their service was excellent. I have remained loyal to them over the years because of previous good service and the fact that there is usually one car in the family out of warranty and, therefore, the manufacturers emergency cover has expired. Do you have a view about the best motoring organisation to use these days? So full marks to BMW and Trackstar but not AA on this occasion
DG, Knutsford
Your breakdown occurred when the AA was busy. You are not their only policyholder. The other AA vans you saw were probably on their way to other breakdowns. It happens. Last time this happened to me I also received penalty charge from CP Plus for overstaying the 2 hour limit at Moto Wetherby Services. I refused to pay and they backed down.
Comments
Author

Honest John
Latest