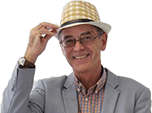 Honest John's Motoring Agony Column 21-11-2015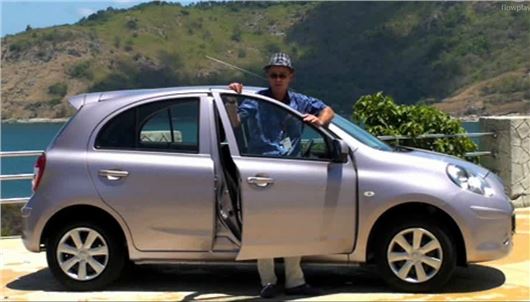 Published 21 November 2015
This week's topical tantrums involve enhanced driving, 'win' diesel, island hoping, cheating in exams, Z cars, and many more that were simply unprintable.
As usual, emails to Honest John should be addressed to: letters@honestjohn.co.uk  Please try to keep them as short as possible.
Special branch
I was wondering if you can advise me? Around 4 years ago, after 25 years of driving (and of riding motorcycles) I moved to Leicester. I soon came to the realisation that driving in and around the city on my 'basic' driving licence is causing a major inconvenience to ever increasing numbers of other road users. Can you advise where I can get training and take the required tests, etc., to get my hands on the 'special' licence which will allow me, like numerous other drivers, to be exempt from speed restrictions, to continue unhindered by red lights and to use the special overtaking zones - marked out by solid white lines down the middle of the road?
DG, Leicester
You have to apply to join the police. Then try and get into Traffic. Or claim diplomatic immunity.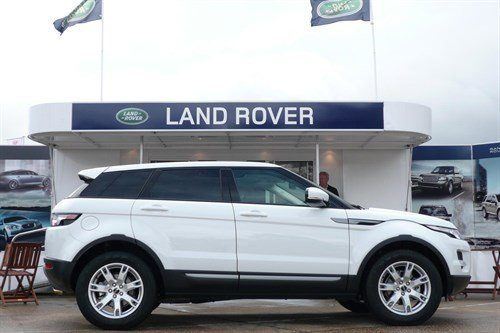 Fuel for thought
May I endorse your advice on Shell V-Power? I have owned a Range Rover Evoque SD4 manual since new and noticed a lack of power/flat response around 1,200 revs. As there is quite a gap between 1st and 2nd gear, driving in town meant having to rev to 3,000rpm in 1st before changing up to ensure the car didn't feel like it was about to stall. In other gears the ratios are closer, so this isn't an issue. I tried V-Power and have used it ever since as, not only is this flat-spot reduced, but throttle response on the open road is really good. On the odd occasions when I have had to fill with regular diesel, the flat spot returns and throttle response is noticeably poorer. Those with the auto box will probably never notice this, though. Fuel consumption is now always around 40mpg on a run, though, as your real mpg figure shows, drops to low 30 in town but with our traffic that is fine, my wife's Yaris can only manage 40 on short journeys here. However, when driving abroad last year, V Power was hard to find but many stations such as AGIP sold 'Blue Diesel'. Is this a V Power equivalent?
SE, via email
Many thanks. I hadn't noticed the gap between 1st and 2nd on the Evoque manual (probably because I have only ever driven one in snow in Latvia). You endorse the point I repeatedly try to make: that better torque at low revs means shorter shifts up through the box and better fuel economy. A lot of people ('Which?' included) can't seem to grasp that. There are a plenty of Shell stations in Holland (Royal Dutch Shell) and France. 'Blue' diesel will mean a higher proportion of biodiesel which in high ambient temperatures is okay but which can lead to blocked fuel filters in low temperatures because its higher moisture content is more prone to emulsify.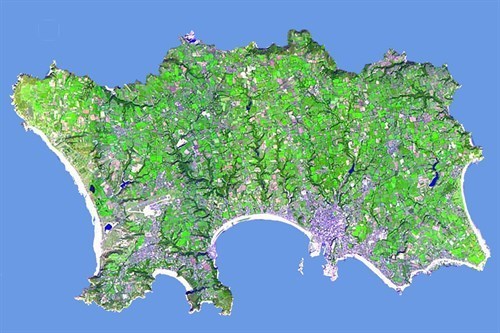 Scilly idea
I live on Jersey. I hadn't expected to discover that it is almost impossible to find a BMW 320i Touring. There is only a handful listed on Autotrader, all at BMW garages on the mainland and all asking fancy pants prices. I would have expected them to be cheaper than the 320D but they don't seem to be. I have found a cracking good 320D on the island, only a year old. I have been reading up on DPF and regeneration. I note that you wrote in a posting that the 320D engine seems to be clear of DPF issues. Is that still the case? Are there any precautions I can take to manage the regeneration through 'intelligent motoring'? I normally take my car to the UK 3 - 4 times a year and do 1,000 miles each time, driving quickly on A roads. My wife also thinks we should take the car to France every couple of months, too. Whilst it feels a bit like the tail wagging the dog, would this help by actively managing active regeneration? Also I anticipate returning to the UK in 1 - 2 years. If I could find a good, meets my spec, 320i at a good price, I would do it, but it's proving much harder than I expected.
DG, Jersey
If you were doing 15k miles a year, ok. But on an island 9 miles by 5 with a 40mph maximum speed limit, even the best diesels will not work. The perfect car for you is an electric like a Leaf or a Zoe. If you want to drive distances, fly to the UK or mainland Europe and hire something.
No choking
Have I understood the VW crisis correctly? VW's software in the engine management system modifies the way the engine runs when there are no inputs [steering, brakes etc.] Which arguably means that if you are stuck in a traffic queue and not moving for several minutes it has the effect of reducing pollution. If I am right, then, setting aside the supposed fraud, which is probably entirely due to the way the regulations are written, surely they should be congratulated for actually creating a system that will reduce the level of certain pollutants when the vehicle is sitting in a queue of traffic and they should be encouraged to maintain it. Indeed, could it not be further developed so that when a vehicle is moving slowly which is typically in town or on some motorways in the rush hour the engine management system is also set to reduce the level of pollutants? Of course, I might entirely have misunderstood what they are doing. If so, my apologies.
MS, Sevenoaks
It's a bit more than that. Apparently, while the cars front wheels were on the testing dynamometer the software also used the ABS system to check if the rear wheels were turning, and if they were not it switched the EGR valve to fully recycle the exhaust gases, reducing the amount of NOx the engine was emitting. The MoT tester told us that the software also restricts maximum governed revs during the MoT smoke opacity and NOx test and this probably explains why drivers on straight roads sometimes experience the engine going into 'limp home' mode but returning to normal operation once they stop, switch off, then re-start the engine.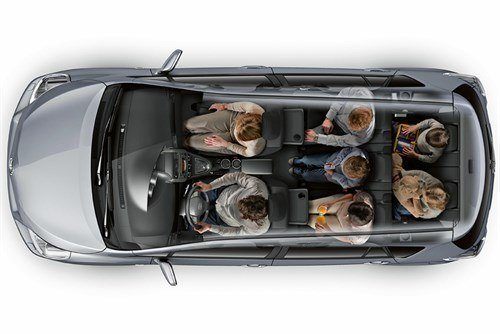 In need of a pinion
My wife is looking for a petrol replacement for her Citroen Picasso. She wants a recommended automatic gearbox, which the Citroen does not have. She likes the high driving position and must be able to get her golf clubs and trolley in the boot, which will preferably have a flat loading bay so she can sit on it to put her shoes on. Do you have any recommendations?
RH, Cambridge
You can now get a Picasso with the Aisin Warner EAT6 compact torque converter automatic transmission. The one to avoid is the robotised automated manual. But the most reliable automatic MPV is the Toyota Verso 1.8i Valvematic Multidrive S.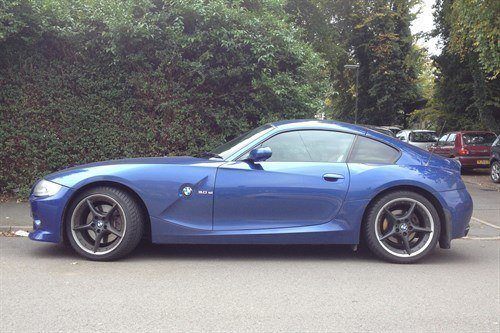 Z cars
I have a fun car: a BMW Z4, sadly only 2 litres. I have heard that BMW is dropping the model. Is that true? I would like to find a second hand more powerful version, i.e. 2.6 or 3.0 litre. Of course the 3 has the beautiful silky 6-cylinder engine but is it worth the extra over the 2.6?
HB, via email
From 2009, the Z4 coupe/cabrio was offered with three 6-cylinder engines: the 204PS 2,497cc 23i, the 258PS 2,996cc 30i and the 305PS turbocharged 2,996cc 35i. We tested the 23i and the 35i in 2009 here: /road-tests/bmw/bmw-z4-sdrive-2009-road-test// I was with BMW when your email came in, so I asked about the Z4's future. It continues for at least 3 years when it will be replaced by a combined model with Toyota. However, there is one Z4 model that might prove to be an investment: the great looking, but rare 3.0i and M Coupe of 2006-2008.
Scheming garages
I'm getting ready for a 62,000-mile service of my 2007 Jaguar S Type 2.7D auto. Just had an MoT done at my local trustworthy garage and the car passed. I discussed a service with the owner. He was confident he could manage it and recommended two Forte products: one for cleaning the DPF and the other to "clean" the engine. He doesn't have any Jag specific software on his test gear. Will he be able to do a major service without Jag specific diagnostics? He is a good mechanic and I trust him, after 20 years. What is your opinion of Forte products? Are they worth it?
MH, via email
Back in 1996/1997 I started http://good-garage-guide.honestjohn.co.uk/, which was based on recommendations and feedback from Telegraph readers in the days where there were about 1,500,000 of them. Then it was simply a printed guide that appeared in The Telegraph from time to time. A few years later, Forte came up with http://www.goodgaragescheme.com/, which we could not stop without an expensive legal fight, but which is based on garages simply using Forte products and complying with a 'code of conduct.'
The products work to some extent, but are 'recommended' by these garages for every service and are often over-used unnecessarily on new and clean engines. In your case with 62,000 miles on it, your engine probably could do with an oil flush and a fuel system flush. Whether your mechanic can carry out a full service to Jaguar standards and will know what potential problem areas to look for I can't say He probably can. Your engine will soon need a timing belt, tensioner and waterpump change.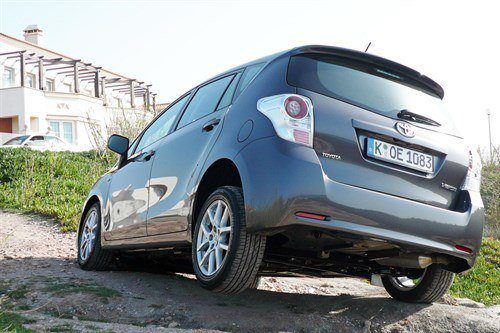 Wrong turn
A note to report an odd experience with a Toyota Verso. Immediately before embarking on a long continental trip, one of its Bridgestone A001s 'All-weather' tyres was punctured, and replaced with new; the other 3 tyres by now about 2/3 worn. Coincidentally, a new, loud, growling noise started, so bad that I convinced myself one of the front wheel bearings had gone (always a little paranoid before a long journey to foreign parts). I had both bearings replaced, only to find the noise level unabated. My nerve failed me, and we made the trip to La Spezia in wife's 21-year-old Rover 216 Auto (the Honda engine never missed a beat). Upon our return, another garage, an unofficial Toyota 'specialist', unconvinced by my new diagnosis of a failed diff. bearing, swapped all four wheels for those of a Corolla in for a head-gasket replacement. The Corolla's tyres were Hankooks, and, driven on those, the noise disappeared. I can understand winter or all-weather tyres generating more noise, what puzzles me is why the fitting of just one new tyre (at the front) should have generated so much more. I should add I've been driving on Bridgestones for the past 4 years, so am well accustomed to the noise level, which I'd never found intrusive. Your thoughts welcome.
AB, via email
These tyres are probably directional and the most likely reason for the noise is that the replacement tyre was fitted the wrong way round. (It turned out that's exactly what had happened.)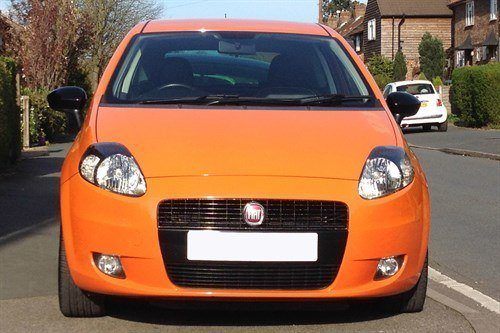 Clearing out the grate
I hear a grating sound when turning the steering wheel of my FIAT Punto, but mainly when the car is first started and also there's a water slushing sound, which seem to be coming from around the glove-box area.
JB, via email
Reads to me that the bulkhead vent well is flooding because the drains from it either side are blocked. That rainwater is getting into the electric power steering motor clamped around the steering column and is the reason for the grating noise. Open the bonnet and look. There will be some sort of grille at the base of the windscreen that admits air to an enclosed area underneath from which it goes through a pollen filter into the car. That area has drains either side so water from the screen flows through it. If the drains get blocked the water stays in the vent well, sloshes about and causes problems like getting into your power steering motor.
Tyring journeys
I'm sure you know this already but I thought the following information would be useful to you and your readers. As you know, the most recent models in the Mercedes Benz range no longer have spare wheels or even space-savers. Whe I had a blowout, the Mobilo man who came to fit the space saver on my older 2010 C-Class told me that they now carry spare wheels, which can fit most A to E Class Mercedes so, when the repair kit does not work, they fit this temporary wheel. It is then returned when the driver has the blown tyre replaced, either to a local MB agent or they will collect it. This holds for everyone who has their car serviced at MB as this renews Mobilo membership. Mobilo membership will last for 30 years, as long as the car is serviced according to the schedule (at least once a year). I thought this might be of interest to MB drivers.
IB, via email
Useful and relevant information. And another opportunity to remind drivers to never attempt to use a tyre repair kit because the glop is usually ineffective in sealing a repairable tyre, but very effective in ruining its carcass. Thank you.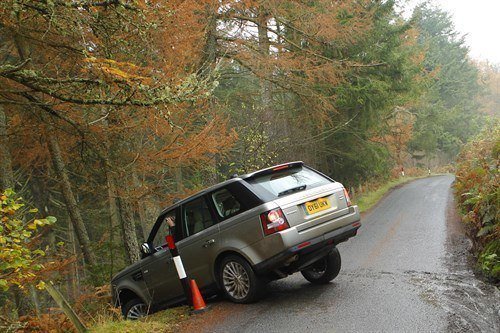 Full stop
As there are opposite views on 'Auto Stop' all over the Internet, can you confirm the correct procedure when parking a RR Sport, for example? Do you apply the electromechanical parking brake first (which I believe locks onto the transmission rather than the rear brakes) and then into P, or the reverse?

BB, Milford on Sea
Follow whatever procedure is recommended in the driver's manual. But always leave the vehicle in Park before getting out. 'P' locks the transmission. An electromechanical parking brake usually brakes a pair of wheels. There have been cases of people thinking they have braked the car and getting out with the engine running, only for it to drive away by itself.
Organised grime
You seem to think that the VAG emissions scandal is all a bit of a storm in a tea-cup. Why is this? I have an A4 Allroad 2.0TDI on a PCP deal and I was wondering the same thing as the Tiguan driver who asked you if he could reject the car. Your answer was "don't be ridiculous". Not being funny, but I was just wondering if you think it has all been over-dramatised? I was wondering the same thing about the guaranteed future value of the car. Very happy with the car, but wondering if I will be left with a lemon that no one wants in a few years' time? You don't think we would have a case for rejecting the product under our PCP agreement?
MW, via email
Yes, it has all been over dramatised. I think it is unforgivable of the CEO of VW/Audi Group that such a climate of fear existed within the organisation that could lead to this cost-saving shortcut, and he cannot expect me to believe that he knew nothing about it. But the cheat itself is not very serious. Your car still runs exactly as it did before the scandal broke and it will continue to run exactly the same. By the end of 2016, VAG will have deleted the 'cheat' software in all of the affected cars and modified the EGR systems and DPF systems of those that need it. The greatest damage is to the perception of VAG cars as somehow being superior to other makes, but everyone who bought one is effectively a subscriber to brand snobbery and is likely to continue to support that to protect their investment. As for your PCP, the answer is no because your PCP deal guarantees a value at the end of the contract anyway. That value does not change. If the true market value of the vehicle were to be much less than that value at the end of the contract, VAG would lose, not you.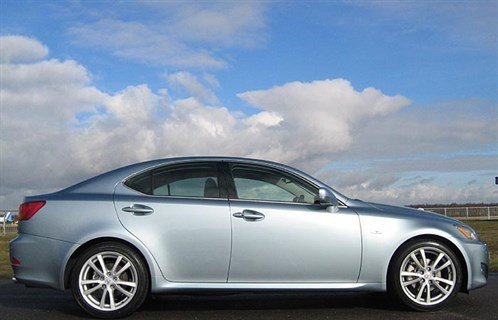 Sit back and re-Lex
A couple of years ago you were good enough to advise regarding tyre noise in my 2006/56 Lexus IS 250 SE. I acted on this and it made a great difference. Thank you very much. The car is now 9 years old (I have had it for 8 years 6 months) and it has now done 105,000 miles. Since I retired, my mileage has fallen to about 8,500pa. I think that the time has come to change, although I am sure the car will probably do another 100,000 miles and I will never find another so quiet and comfortable. I am conscious that if anything did go seriously wrong a repair might cost more than the value of the car. It is in good condition and has full service history. What do you think it is worth either in p/x or private sale? I have been looking at a Toyota Auris Excel Hybrid – either new or about 2 years old. What do you think of it and are there any comparable other cars? If I do not P/E the Lexus should I be able to get a discount on the new car? I am obliged to you for your help.
JF, via email
About £3,250 as a p/x. Maybe £3,750 as a private sale. The problem is the high VED of £485 a year. An Auris hybrid makes sense. My dad has a 2010 and nothing has ever gone wrong with it, though it was recalled this summer for an adjustment. The later, current model is much better looking. Expect 50mpg short runs, pottering about; 60mpg on a long run. If buying new, outright, try a broker such as http://www.drivethedeal.com
Equitable lives
After I received a quote of £400 for my "no fuss, easy car insurance renewal" from the RAC I decided to shop around. I found plenty of comparative quotes at much less than the RAC price, so I phoned the RAC and told them and I was immediately offered the same cover for £100 less than there original renewal quote. Amazing how quickly they managed to improve their offer. What a wonderful con-tract.
JT, via email
The irony is not lost. Standard private equity funding practice. Rip you off when they can. Hang onto you when they can't.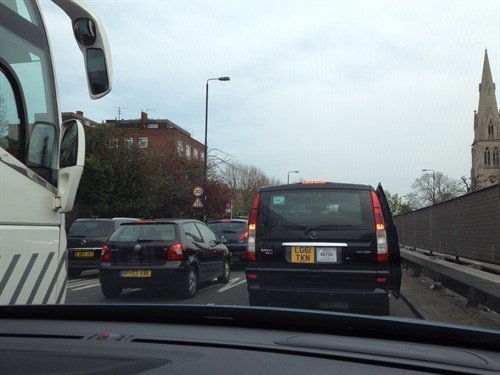 Starter mutter
With the current prevalence of stop/start technology on new cars I've often wondered what the mechanical, financial, and ecological effects are of constant stopping and restarting. Surely the greatly increased battery and starter motor wear must shorten the longevity of these components. Are there really any measurable benefits? Does it make sense compared to the older system of couple of starts and stops a day? Who benefits?
DW, London SW17
It's a much more refined process than doing it manually, especially with modern three cylinder engines that don't take much power to spin. Gets cars a lower CO2 rating in the NEDC tests. They don't work at severely low temperatures, if the battery is too flat, or if the engine turbo is too hot.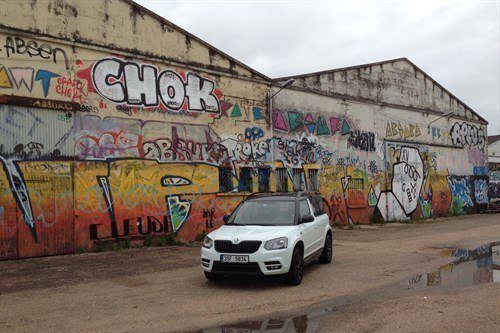 Dampened enthusiasm
I recently bought a 2014 Skoda Yeti 1.2TSi DSG. I noticed that  condensation has appeared on the inside of the left hand headlight. The Skoda dealer says that this is due to the weather at this time of year. I find this doubtful. Does the item need to be replaced? Also, this car has the 1.2 turbo-charged engine. Is it necessary with these cars to allow the engine to idle after a run in order to prevent damage to the turbo charger, or was this only the case with older engines?

DP, via email
Typical problem of morning condensation, but an MoT failure so the dealer can't brush it off. The turbo should be watercooled but wise to idle after a steep climb.
Senso disappointment
I have a 2003 Mercedes E200k with 137,834 miles on the clock. It's got full MB history up to 96k then full history with independent dealers thereafter. My 'service brake, visit workshop' light came on. I called the RAC and they confirmed the Sensotronic Brake Control system had exceeded its life of more than 3,000,000 brake presses. I took it to Mercedes Central in Birmingham. They wanted £1,909 to replace the SBC system. They did try for FoC and goodwill from MB UK, both refused. I called MB head office in Milton Keynes. No help. I am disabled. Please help.

JT, via email
The car is 12 years old. This is a standard end-of-life fault with W211s fitted with SBC. SBC was not abandoned on the model until the summer 2006 facelift so all W211s from 2003 to 2006 are affected. Now that the affected cars are older, Mercedes is less likely to contribute to SBC brake repairs than it was two years ago. I Googled 'Mercedes SBC repair' and found this: http://www.fleetroadgarage.co.uk/mercedes-sbc-pump-repair (JT later found another Mercedes garage able to carry out the repair more cheaply then MB Birmingham.)
 
Of particulate interest
I am looking to buy a 2011 Skoda Superb 170ps Elegance DSG. Should the current VAG issues cause me to think again?
AM, Hales
No, because there is nothing fundamentally wrong with the cars, just that their ECUs contain some software that can be programmed to cheat American EPA tests. The cars actually run pretty much the same as any other 2.0 litre turbodiesels.
Comments
Author

Honest John
Latest