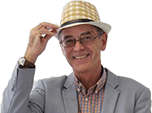 Honest John's Motoring Agony Column 14-11-2015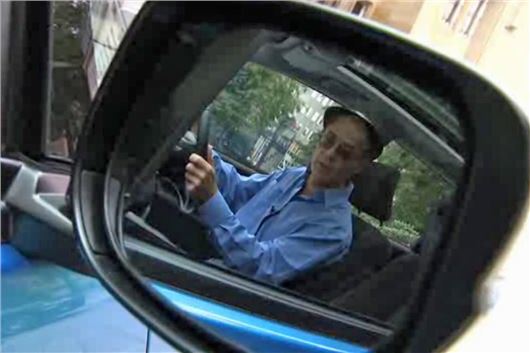 Published 14 November 2015
This week's engineering exposition involves heat exhaustion, what's in a name, economies of scale, leafy suburbs and more overspill from the pages of the paper.
As usual, emails to Honest John should be addressed to: letters@honestjohn.co.uk  Please try to keep them as short as possible.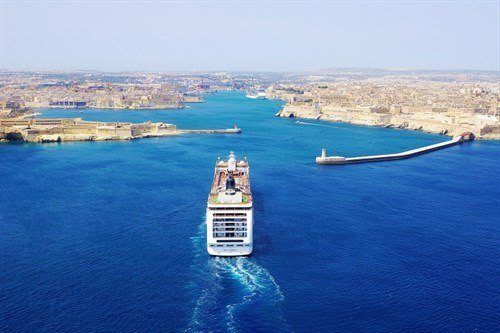 Malt-dieser
I just bought a new 2015 Subaru XV 2.0 diesel with the DPF. Will it be of a problem in the future? Our distances are short in Malta and I am worried about this.
AD, San Gwann
I don't know what the testing rules are in Malta. Your advantage is high ambient temperatures so the engine is not running as dirty while it heats up from cold so is not putting as much soot into the DPF as it would in Northern Europe. If available, always use superdiesel, the best of which is Shell V-Power Nitro Plus because that creates less soot.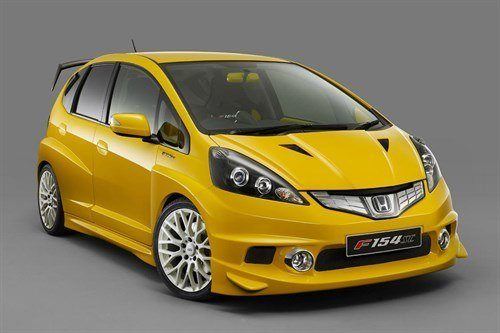 Houses of the rising sun
What is not generally realised is that the origin of the name 'Jazz', as applied to the small Honda, started off as a four-letter word that named the act of sexual intercourse. In the early years of the 20th century, brothels, in the deep south of America, were known as 'F***houses'. 'Jazz', or 'Jass', were just slang words for the actual act. As the brothels flourished, they became lavish gin palaces and a new name had to be found. They became known as 'Jazzhouses', where sex, music and booze were dispensed 24 hours a day. The music played became known as 'JAZZ', and from then on the new name entered the English Dictionary. Your description of the Jazz car with its good interior and lousy ride could be right on both counts. As for the 'Jazzhouse', the interior was plush but I cannot confirm the ride.   
DW, Leicester
Now that's very interesting. Because in the USA and Japan the Jazz is called the 'Fit'. But it seems they slipped up again because 'Fit' is Swedish slang for vagina. According to some Swedes I met on a diving trip in 2001, Honda had a poster campaign ready to run with lines in Swedish such as 'You'll get more into a Fit', until the ad agency cottoned on and the name was switched to Jazz for Europe and Thailand. We actually run a Jazz II in Thailand, where the car has a bigger, more powerful engine and better auto gearbox, but the previous owner of ours had fitted it with low profile tyres so everyone in it gets an even harder ride, so to speak.
Local economy
My wife and I both run 2005 Toyota Yaris T3s. Tyre pressures are maintained at 2PSI above the recommendation. She does a lot more short runs (some less than a mile each way) and tends to accelerate a little harder and longer in the lower gears. Neither of us is a particularly fast driver; I rarely exceed 60mph and, by anticipating, use a closed throttle, and/or gears to slow wherever possible. Where possible, we both try to plan journeys to avoid repeated cold starts. Each restart even from hot appears to carry a consumption penalty of 0.1mpg. Maybe this will not apply to later vehicles with 'stop/start' technology. Over the year, my wife's mpg varies between 48 and 55 (on longer runs). I can usually make small improvements when I drive it, and mine is usually steady at about 55 - 56, even around town, but am prepared to use a brief period of full throttle and high revs in 3rd or 2nd for rapid acceleration, and tend to take corners and roundabouts quickly. Fuel consumptions are checked brim/brim, using the trip odometer readings, against the meter, and usually only differ slightly from the indicated figure. Evidence that driving style has a marked effect on fuel consumption, as does the motoring environment. As you might guess from the foregoing, I have been involved in testing engines and vehicles over many years.
AL, Peterborough
You can log your mpg in /realmpg/ But you're not the only one achieving the manufacturer's figures. I had to unearth my barely used FIAT 500 1,242cc last week and averaged 55mpg on a run to Northumberland and 55.9mpg on the run back. Not bad considering 46 miles each way was over the hills and a lot of the run was in very heavy stop-start traffic.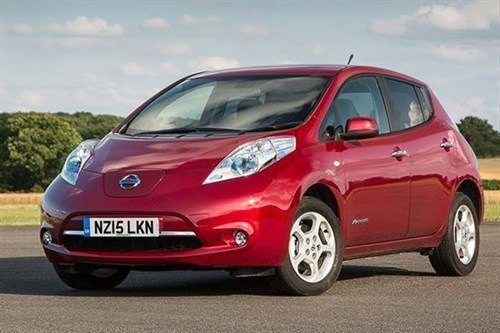 Watt car?
Would we be crazy to consider the Nissan Leaf under Motability, bearing in mind that we live in York, which is well served with charging points and our only long journey is York to Guildford? We currently have a leather seated 1.4 Honda Jazz and would replace it with the new Jazz automatic with leather if we are persuaded not to go to the Leaf. The size of the Advance Payment is important as well and we really need SatNav. Thank you in anticipation

PW, via email
As a Motability car the Leaf makes excellent sense and is available with a larger 30kWh battery that gives it a longer range. It's also worth considering the cheaper Renault Zoe that shares the same technology. Motorway service areas have recharging points, so no need for 'range anxiety' on your journey from York to Guildford and back, though you will need to check the distances between recharging points.
Biker groan
In March of this year my daughter was involved in a minor accident in which she knocked a stationary motorcyclist of his bike in slow moving traffic. Shortly after she received a notice of intention to prosecute. She completed the declaration and returned the form. Since then she's heard nothing more. I suspect the motorcyclist may have decided not to pursue. But without any more information, how can we know if this matter is closed? In time, her insurance will be up for renewal and will have to declare a possible prosecution.
TH, Braintree, Essex
Always worth contacting whichever police or CPS might decide to prosecute to find out if it's pending or if it's dead. Just try to speak to them as people. Be as friendly as you can.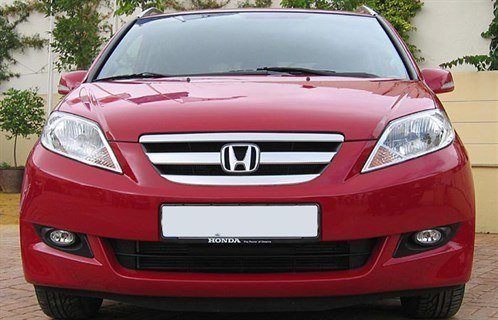 Core issue
I have a Honda FR-V, reg YX 59 YGW, 18,000 miles and 6 years old this October, serviced at the local Honda dealer since I bought it new. Nearly a year ago I noticed a few washed out spots of oil on the drive, but because of my low mileage and service history I did not associate them with my car. Now my garage has diagnosed the leak is from a core plug. Cost £600. I have argued that at 5 years old, 18k miles, and the fact that the core plug is not a wearing part this should not be happening. I wrote to the Honda dealer on 24th September, 2015 rejecting the car as not fit for purpose under the Sale of Goods act 1979. I thought if I contribute £100 to this it would be more than generous. Honda UK has offered £240. Both Honda UK and Motor Codes suggested asking the garage to contribute. I asked the dealer to match Honda's offer, leaving me with £120 to pay. The dealer has offered £120, leaving me with £240 to pay. Would it be reasonable to expect Honda UK and the dealer to share the cost? Should I insist my contribution of £120 is more than generous? Most important and most interesting, what is your opinion regarding this failure at such a low mileage? I know you must be very busy but I would appreciate a fast reply as I have a manager ringing me today to discuss cost and I have an appointment tomorrow for repair, service and MoT.
JW, via email
If you have never had the coolant changed then a rusted core plug is the sort of thing that can happen once the corrosion inhibitors in the coolant degrade. If a coolant change is in the service schedule and you did not have it done, then you are partly to blame. If a coolant change is not in the service schedule then, in theory, you might be able to hold Honda and the dealer to blame. But I think the offers you have already managed to extract are generous.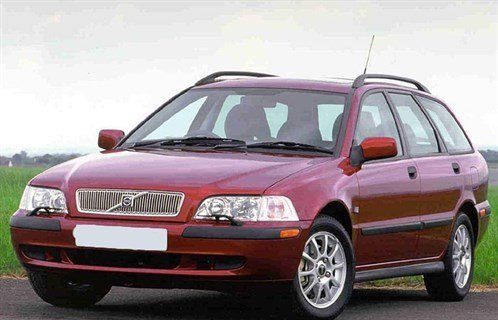 Drawing a Blanca
I would be most grateful for your help. I own a year 2000 Volvo V40 estate and am desperately looking for a reliable parts outlet in the UK who would be willing to supply me with parts for this vehicle as and when I need something. As you will see below I am in Spain and there is absolutely nothing here that I can find and the Volvo dealers in my area are hopeless and don't want to know. I have a Haynes service and repair manual, but I need spare part numbers so that I could order giving full details. I have been a long-time reader of your column and feel that you are the only source I can ask. If you are unable to help me, I will understand but hopefully you can.
JD, Jesús Pobre, Alicante
Volvo is under no obligation to make or supply spare parts for a model of car more than 10 years old, so really you will be seeking aftermarket parts from someone like http://www.eurocarparts.com/car-parts and the website is helpful in itself. If the part is unavailable and the only way to get is it 2nd hand from a breaker then someone in this directory: /useful-websites/parts-accessories-car-care-tools-tyres/  For a manual, tryhttp://www.haynes.co.uk
Burgered
A couple of years ago my wife and I divorced and in the settlement it was agreed she kept the car. For the past two years she hasn't sent the V5 for me to sign the car over to her despite me asking for it, so the car is still registered to me, even though I haven't driven it since May 2011 when we separated. Just over a week ago she finally sent the V5 to me to sign and I posted it to make sure it got to the DVLA. But a week before that I received a parking fine for parking over two bays at McDonalds and, because this is the first I knew of the matter, it looks as though its going to court as it has to be paid by October 5th. Obviously, my ex-wife was driving, she refuses to pay, I cannot afford to pay £160 and, quite honestly, don't see why I should. On the day of the offence I was with my current partner collecting a car in another town and had taken the train to get there. I have proof of the train journey and going into the garage to collect our car on the day the offence took place. When I rang the debt collectors they told me the named driver has to pay and weren't interested in my explanation. If this went to court and I produced my evidence, could I get the fine transferred to my ex-wife as this is not the first fine she has got a fine in my name and I'm getting fed up with it now. Your advice would be very much appreciated.
SR, via email
Law here: /faq/private-parking-penalties/ Presumably the original NIP never reached you as registered keeper because you have moved from the address to which the car was registered. Had it reached you in time, then all you had to do was give the name and address of the driver who committed the parking 'offence'. Unfortunately, by not notifying the DVLA of the change of keeper, you don't have a leg to stand on and you could also be in trouble with the DVLA. (Though someone must have been insuring and taxing the car in the meantime.) You have no excuse, so better to stump up the £160 penalty than let this go to County Court. The right of private parking controllers to levy such charges was affirmed by the Law Lords in the Supreme Court on 4th November 2015.
Sprung durch teknik
Motorpoint has some delivery mileage 1.4 TSI 140 R Lines and GTs for sale at very low prices. Do you know if they have the same suspense setup up as the 1.4 TSI 122? Or have they sport settings? Looks like VW are dumping overcapacity to the Car supermarkets.
DE, via email
These will be the older 1.4TSI ACT engine because the power output of current production is 150PS. But not much difference in performance. The positive difference is that they will have fully independent rear suspension rather than the twist beam of lesser Golfs and this gives a much better ride and handling compromise. Check the emissions because UK 140ACTs were under 120g/km and in the £30 VED bracket. Another reader thought these were 125g/km.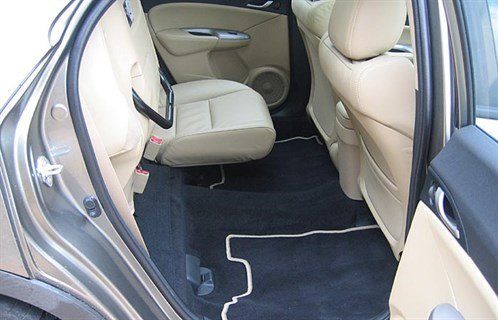 Medium roar
I'm looking for a medium-sized 5-door hatchback for about £6,000.
I'm considering Mazda 3, Audi A3 and VW Golf. Any advice? The Mazda 3 might be a 2.0d. Are there problems with diesel particulate filters on these? One I have seen is a 2009 model.
MS, via email
Better a Honda Civic 1.8iVTEC. More space inside. More versatile. Better engine. No DPF problems. Can do 45mpg.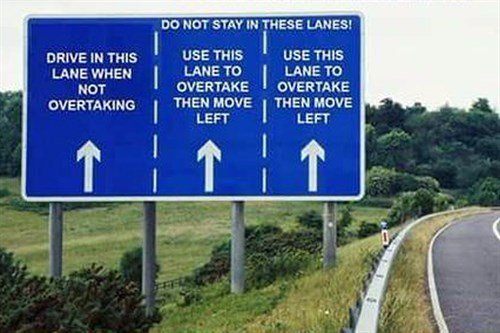 Motor-ways
I have been safely driving for 50 years but recently have become very nervous of driving on motorways and in fact don't/won't. Would some motorway lessons be the answer, if there are such things?
MF, via email
The IAM can help you: http://www.iam.org.uk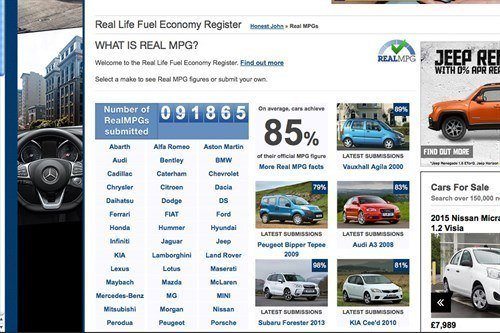 Wrong car
Disregarding advice from pub bores has meant that I've enjoyed some absolutely cracking cars at excellent prices: Alfa 164, Citroen XM, Range Rovers, Mercedes SL. Now I have an electric Renault Fluence (smooth, quiet, relaxing, economical and quick) I am being told by self-appointed experts (who have never driven an electric car, let alone owned one) of the pitfalls. That, in fact, electric cars don't work at all. Dimwits. So it's no surprise that I was able to buy a seven year old Bentley at a decent price: the price that people pay for a Mondeo or Passat. In the last year it's taken us to Italy twice, and central Sweden, the long way round. Each 3,000 mile trip came in at 24mpg, including some hunting for car spaces in busy cities along the way, but mostly on the open road. That's bang on the quoted figure for the type of motoring. Which explains why some folk have trouble meeting the MPG figures postulated. If I drove my Bentley in cities, naturally the figures would look grim. If I drove it like a hot hatch the fuel use would go up. If I took it up and down every mountain I could find here in Wales, naturally, the figures would be worse than driving across the flat land of Norfolk. Don't people ever look at their own driving conditions and style before bemoaning the consumption figures? I know the resident pub bore doesn't, so I imagine that many others don't either.
MP, via e-mail
That's why /realmpg is so valuable because it collects everyone's mpgs whether measured accurately or from their dash meters for every type of driving in every locality and every condition and the more we get the more accurate they are as an 'Gaussian' average of an average of an average of an average.
Air con?
For the first time in the history of my 2002 Volvo C70 the air conditioning ceased to blow cold on an intermittent basis. I had never had it re-gassed, so I did that thinking it would help. There was no change with the fault remaining intermittent. An air conditioning specialist told me I needed a new compressor for about £400 including labour. I'm not convinced, so have you any ideas?
PK, via email
£400 is cheap for a compressor, so this guy is not ripping you off. He's probably right. Sometimes all that is needed is a replacement electromagnetic clutch for the compressor but, before changing anything, a pressure test needs to be made to make sure the failure is not the condenser radiator.
Sensor proportion
I've been reading your column for some time now and notice that that questions relating to ESP warning lights for VW Golfs (and other VAG cars based on the same platform) has come up a few times and your suggestion is always the same. Send the ABS/ESP module off for a £400 repair to your recommended specialist. Given that there are 4 ABS speed sensors and these can and do fail due to dirt covering the end or wear/damage then why not recommend that first? It will be significantly cheaper. It is easily identified with a diagnostic scan.
SS, via email
Because the well-known and widespread problem is the brake pressure sensor of the ATE Teves Mk 60 ABS/ESP module, not a wheel sensor or reluctor ring. But what you write is still sensible advice.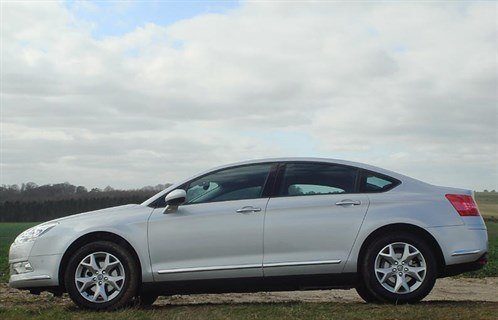 Suspendered animation
I am in my mid-eighties and would like to buy a good second-hand car with excellent suspension (petrol preferably) that I can drive in comfort without the unending road noise and jolting I experience driving on local roads that have sunken manhole covers and a patchwork of uneven repairs. Consumption is not a problem as I do not cover very many miles.  Anything in the 2/3 litre range would satisfy.
GH, via email
A Citroen C5 with Hydractive 3 Plus suspension.
Cable guy
My son has a 2009 Ford Mondeo diesel estate: a good workhorse for transporting a growing family. Four weeks ago, the car developed a fault and would not start. It was diagnosed that a small electrical fire had damaged part of the main wiring loom. His garage cannot source a replacement and Ford has said no spares in stock and do not know when (or if) they will be making any spare looms. As a result, my son has a car that is unusable, unrepairable and unsaleable. Any suggestions will be most welcome.
MS, Guildford
Someone here will be able to help. Good breakers are now carefully removing and labelling wiring looms instead of simply ripping them out:  /useful-websites/parts-accessories-car-care-tools-tyres/ (Using this, MS found the part very quickly.)
Flushed, with success?
My 2013/63 Skoda Superb 2.0TDI DSG estate is due its second service at 20,000 miles. For the last 30 years my local independent garage has used an engine oil flush before changing the oil. My local local Skoda dealer states that Skoda recommends no engine flush only an oil and filter change. At my first service the new oil was black as coal when I checked the dipstick after 5 miles. I would be very interested in your views.

RS, via email
It is normal for the residual carbon in a diesel engine to turn the oil black and doesn't mean that the fresh oil is contaminated. Because of the EA189 TDI engine problem I advise you to stick with your Skoda dealer until any recall work on your car has been done.
Where car art thou, Romeo?
It is time for me and my Alfa 156 2.0 Veloce Sportwagon to retire. I like its leather interior and its ability to keep up with motorway traffic. But the school run is over so I don't need an estate car. 5 seats, 4 doors, petrol and as I shall be retired either a long warranty or reliability are important. Ant suggestions?
DH, Leicester
I was very impressed with my long-term test Peugeot 308 1.2 PureTech 130, which had excellent performace and torque (230Nm) and gave me 49mpg over 12,000 miles. But as an Alfa 156 owner you won't like the lightness of the steering much. I improved mine by lowering the tyre pressures to 30PSI all round.
Emission accomplished
From my experience of compliance with regulations, the emissions test conditions are very precise. Typically they specify exact ranges for atmospheric conditions, engine conditions and no doubt many other requirements for carrying out the test. Then the resulting emissions measured shall be within certain specified ranges. It is the regulators who then assume that the emissions recorded under test conditions represent typical emissions during everyday use. Car manufacturers could quite legitimately produce a car that complies with the tests but then emits far more NOx under everyday use. Governments would be reluctant to admit that their specified test procedures are not 'Fit for Purpose' and would try to imply that the manufacturers had behaved dishonestly but could not actually say that they had broken the law. Could this be why the emissions 'Scandal' seems to have stalled without yet reaching any definitive conclusion?

DL, via email
It hasn't "stalled". But you make fair comment. It's also interesting that from April 2017 car owners annual tax will no longer be CO2 based. it will be a straight £140 per car, with a £310 annual luxury tax for cars costing more than £40,000. CO2 base tax will only be imposed on the original purchase of the car, rated from £0 for 0 CO2 to £2,000 for over 285g/km. This was happening anyway, long before the NOx scandal broke.
Comfort zone
I am a business owner and drive about 1,000 miles a week - about half on A-roads. I spend 25 hours a week behind the wheel and am looking to treat myself to some comfort. A used 2014 S350 or XJ are options at around the £40k budget. I need to arrive at my destination after a 2.5hr commute ready to work, and back home ready to face the kids. What do you suggest?

AH, via email
Heart says an XJ 3.0d LWB in silver for looks. But head says the S350CDI. Any used S350 might be optioned up or might not be so it's vital to check what it has and has not got that you might want and that affects the price. Remember, an awful lot of S350s spend half their lives sitting idling at Kensington and Mayfair kerbs, so make sure the SCR (AdBlue) system is working correctly.
Fall out
Our 2-year old Jaguar XF has developed paintwork problems despite having expensive Supagard treatment. There is a large 5x5cm section of blistered paintwork on the roof and on a passenger door the paint is peeling off a section 3x6cm. Jaguar warranty is stating fair wear and tear caused by external influences such as bird droppings and road chips. In 50 years of motoring we have never experienced any bodywork problems like this. Is there any thing we can do?
SC, Teddington
Something similar recently happened to someone else and they availed themselves of the warranty on the Supaguard, which looked after them properly. Who are you talking to at the dealership? If just to a salesman or to a service manager, escalate this immediately to the dealer principal and ask why a claim has not been made under the Supaguard warranty that you paid the dealership for.
Fuel for thought 
Whilst many people with little or no engineering knowledge are denigrating the Diesel engine, perhaps they would pause from their labours to consider the consequences of banning equipment powered by diesel? Firstly, and immediately, the health of the nation would suffer, since Hospitals, Water Treatment Plants and Sewage Plants would no longer have any back up or peak lopping power available.
Merchant shipping would all but cease. Air travel would end, since there would be no ground power units, aircraft tugs, or service vehicles, let alone the buses that take passengers to and from the aircraft. Again, there would be no back-up power for air traffic control, so safe flight would be impossible. Rail travel would be seriously affected, since not all lines are electrified, and much rail freight is diesel powered. Civil Engineering projects would stop, because of the vast number of machines using diesel engines employed on such projects. Movement of goods by road would effectively stop. Mail would not be delivered, and tradespeople would be unable to convey tools equipment and materials to carry out household repairs since even light vans use such power units almost exclusively. Such problems need not concern us for long, since having stopped almost all agricultural activity by diesel tractor, there would soon be a famine. And the alternative form of portable power? The petrol engine, even in its current, highly developed form is less efficient, consuming finite fuel resources more rapidly, and produces more carbon monoxide. 
This is much more lethal than NOx because, in sufficient concentration, it causes death in a matter of hours or less. Electrical power is not yet really practical for long distance road transport, nor is it totally clean, nor safe and a lot of it is generated by oil fired power stations. It is just that we are less aware of the pollution produced by power stations, or the long term effects of nuclear power. For "clean" electricity, it needs to be generated by tidal, wave, wind or hydroelectric turbines. Currently, we and a great deal of the rest of the World, are grossly under resourced.  Nor are we made aware of the effects on the local environment of such schemes. We do not live in an ideal world. Apart from the diseases that we suffer as a result of burning fossil fuels, there are many other diseases that are not. They come from natural sources, such as insect or animal bites or natural materials and their degradation. Earthquakes, Storms, Floods and Tsunamis happen, and cause deaths. Utopia is still some distance away, so let's keep a sense of proportion, and make the best use of the facilities available to us.
HL, via email
Thought provoking thinking.
Comments
Author

Honest John
Latest