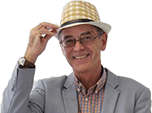 Honest John's Motoring Agony Column 03-10-2015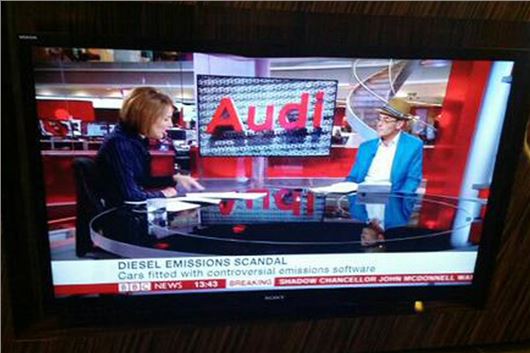 Published 03 October 2015
This week's motoring miscellany covers historical outbursts, retyrement plans, pleas and queues, chronic stronics and many others cast into the wilderness of the world-wide web.
As usual, emails to Honest John should be addressed to: letters@honestjohn.co.uk  Please try to keep them as short as possible.
No need to get historical
As I have a 1975 Reliant Scimitar, having read your advice about changing classification to Historic, I got a V10 from the DVLA website and went to my local Post Office to put the process of change into motion.  Bearing in mind your recommendation to get it done in plenty of time, I thought I might as well do it now, even though the Vehicle Duty expires next May. The lady at the Post Office couldn't process the application, and said I should speak to the DVLA about it.  Preparing for a long wait when I got home, I was surprised to get through to somebody almost immediately.  The young man knew what I was talking about, confirmed that a V10 was the right form, but said I could try a V62 if the PO was having difficulty. I went back with both the V10 and V62, but the best I could have got was a change to "disabled" which wasn't much good.  I went home and tried the DVLA again.  Despite being told there was a 2 - 5 minute wait, I got through in 30 seconds, and found another young man who knew all about this.  However, he checked out the vehicle details, and told me I couldn't apply until April 2016, as my car was first registered in December 1975, but I would have time to get the change in place before I had to apply at the end of May. Like other Government agencies, the DVLA gets a lot of stick for the way it can't seem to deal with things, and I thought I should just give credit where it was due for the speed and knowledge of the staff I spoke to.  I hope the application next April will be dealt with in a similar manner.
RT, via email
Many thanks for that. Pleased you could get through to some real people at the DVLA who understand that being helpful is the most satisfying way to do the job.
Fiestering discontent?
I'm looking at buying a new Ford Fiesta 1.6 Titanium petrol automatic for my wife. Your views on this model would be most welcome. Is it the right one to buy? Annual mileage around 10,000. She specifically wants a Fiesta.
PA, via email
The 2008 - 2013 Fiesta was very reliable. The Powershift now comes with a 1.0 litre 100PS EcoBoost engine and is a delight to drive. But the post-2013 Fiesta (the one with the Aston Martin grille) has not been as reliable. Quite a lot of clutch problems with manuals as well as fluid seal problems with the Powershift models.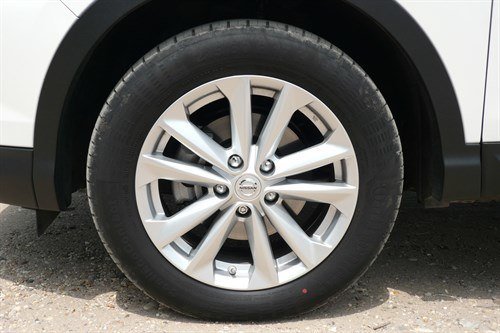 Teknacle point
The Qashqai Tekna has 19" wheels as standard, with an option of 17"wheels. What tyres would you recommend for this vehicle? Do tyre sizes affect road noise?

AC, via email
The 17", with 215/60 R17 tyres. Continentals if you can get them: /road-tests/nissan/nissan-qashqai-12-dig-t-2014-road-test// Yes, the wider the tyres, generally the noisier they will be, though 19" wheels with quiet Goodyear Efficient Grip 225/55 R19 tyres work well on the larger Nissan X-Trail.
Out of line
I drive a Vauxhall Insignia 2.0 turbo shod with Bridgestone tyres. The front set of tyres supplied with the vehicle were replaced at 15,000 miles and replaced with same tyres. The replacement tyres lasted only 5,500 miles. I am 74 yrs old and my boy racer days are well behind me. My trip computer average speed is 23.5 mph. The car is covered by a Lookers maintenance program. Alignment was checked by Lookers prior to fitting the tyres. The pressures are a constant 32psi cold. I suggest that two thirds less mileage is unacceptable yet according to Bridgestone I have no redress. I would value your opinion.
DP, via email
The problem will not be the tyres. It will be with the car. It should have been aligned after fitting the new tyres rather than before. Get another alignment check. Try alignmycar.co.uk
Manual labour
I took delivery of a new Skoda Octavia 2.0TDI estate car from new and have completed 2,000 miles running in. I am having problems with the manual gearchange, which is difficult and not a clean change. I have problems getting into 1st gear from start up and 'clunking' into other gears. It is the same after being well warmed up. I have not yet approached my dealer and wondered what I should know before doing so. Is there a problem with this gearbox? If so, what could be the problem and can it be fixed?
BW, via email
There should be no problem at all and it certainly isn't widespread. I'd guess that there is a fault with the dual mass flywheel and clutch of this particular car.
Ex-tractor fan
Last week, on my return journey to London on the A30 at Crewkerne in Somerset, I joined a queue of vehicles following a tractor and trailer, perhaps regrettably not considered to be to unusual when driving in this part of the country. However, this particular tractor driver just kept on going, ignoring all the opportunities offered by lay-bys etc., and the increasingly long trail of traffic travelling in his wake. We followed him through villages and even through Yeovil. Eventually, after about 40 minutes, I was able to overtake on a dual-carriageway section of the A30, between Yeovil and Sherborne. I felt that this particular piece of driving amounted to 'Driving without reasonable consideration for other road user' and felt that it justified reporting to Avon and Somerset Police. The response has been patronising to the point of rudeness and unhelpful in the extreme, stating that there is no law that requires the driver to pull in to let the enormous traffic queue pass. I can only conclude that this particular Police Force condones this manner of driving. I would be interested in your comments and would welcome a public airing of what happened. I have been driving since 1962, and in twenty years of reading your column am aware of the vast amount of changes, particularly in attitudes over the years, so should I/we just shut up and accept things the way they are?
PB, via email
They will not take action without proof. Had your car been fitted with a camera system then you could have provided that proof. We have tested ten different car camera systems here: /products/top-10s/top-10-sat-navs/ Garmin Nuvicam that combines satnav and camera here: /products/product-reviews/2015-07/review-garmin-nuvicam-lmt-d/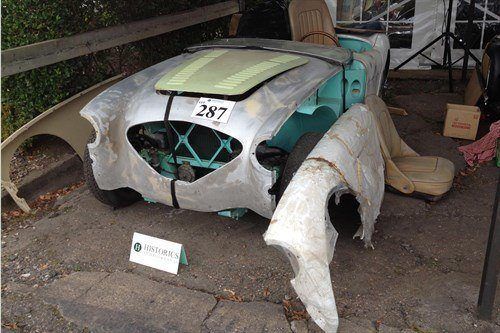 Healey 100/8
Can you help with a model number? Back in the late 1950s I had an Austin Healey 100/6, but the body was different from the other 100/6 and 3000 series Healeys in that the seating was only for driver and passenger and the body panel from seat back to top of boot lid was longer than any other 6-cylinder Healeys. I believe quite a rare body model, which I very foolishly sold to replace with a 1960 Healey 3000. As a matter of interest, but hopefully not to bore you, with the help of a friend I fitted a '283' hemi Chevy block, complete with driveshaft, (shortened and balanced), rear end and changed shocks to double Konis. The only visual difference was the wheels and the sound.
RH, Petersfield
The original 4-cylinder Austin Healey was a 2-seater roadster with the rear deck extending to the backs of the seats. The 'BN4' 100/6 from 1956 came only as a drophead coupe with vestigial rear seats, but a 'BN6' was also produced with the 2-seater roadster body from March 1958. A 'small block' V8 was a common conversion for all of these cars to give more power and torque, especially for speed hill climbs. Your engine could have been either a Chevy 283ci or a Chrysler 283ci 'hemi'. The hemi was easier to work on because its spark plugs were on top of the heads. To change the spark plugs of the Chevy you had to fit access panels in the front wheelarches. (Photo is of a 4-cylinder 1956 BN2.)
"Dearborn, we have a problem"
Further to my email asking if there is a known problem with the Ford B-Max Powershift, my son had a follow up email from the Sales Manager of the Ford garage he'd been in contact with regard to the possible purchase of a B-Max Powershift. He replied stating, because of apparent issues with the B-Max auto box, he'd decided against going ahead with the purchase. He had the following reply from the Ford garage: "Thank you for the response, I can fully understand your concern about the gearbox situation. Let's hope this problem is actioned by Ford asap. I hope to hear from you in the near future." This is a Salesman from a Ford garage (a large national company) essentially admitting there is a problem with the B-Max Powershift box and the decision my son has taken makes sense. Amazing.
GD, via email
When dealers admit to this level of frustration, then you know there's trouble that's taking time to fix.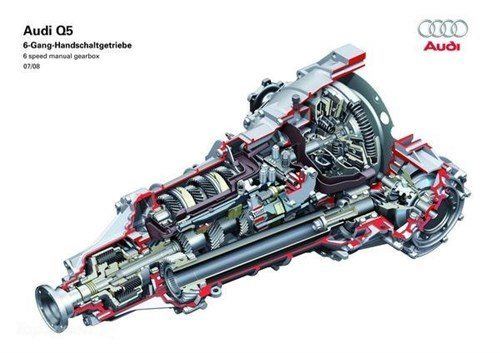 Judderall blank
I read your answer about the Q5 to AG, who I assume was me. I took the car to the Audi dealer, as I was going P/X for a new one. I was honest and told them the problem. They told me that their head technician was available, and he could fix the problem for £85, including VAT. He downloaded software on to the car's computer, and told me it should be perfect within 500 miles, which it was. The car has nearly 52,000 miles on the clock, and is OK. It is fitted with a seven speed s-tronic gearbox, showing either D7 or M7. Many thanks.
AG, Pinewoods
Many thanks for the feedback. The Q5 has a longitudinal 7-speed twin wet clutch DSG (not to be confused with the 7-speed twin dry clutch DSG), and is a very substantial transmission. Other readers had this problem too, not cured by the software download. One who wrote to 'Ask' had been quoted £11,500 for a new transmission, later reduced to £5,750, but the juddering and stalling in that case might have been due to a failing DMF and clutch pack, which sometimes only lasts 40,000 – 60,000 miles.
Squealers wheels
My 90k mile 2002/52 Octavia vRS has developed a nasty squeal when I reverse, even quite slowly. I am thinking of replacing the car, but I am sure this noise will put off any private buyers. Is it worth having this problem sorted by a main dealer so I can sell privately or should I just part-ex the car?
JE, via email 
Probably the rear parking brake pads binding on the rear discs that might have become rusty and scored. You should be able to see and feel the state of the rear discs through the wheels.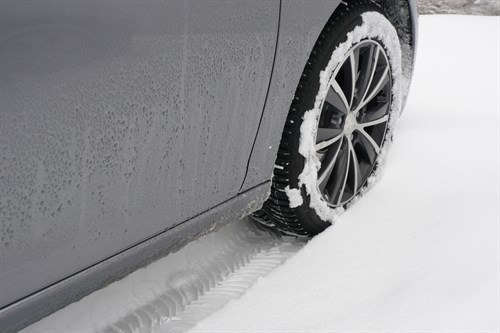 Seasonal variation
I have a 2012 Audi A4 SE TDi automatic fitted with 225/50 R17 98Y tyres that will need replacing before the winter. Are there any suitable 'all season' tyres that would avoid changing from summer to winter types?
RH, via email
Yes. The latest are Michelin Cross Climate and Nokian Weatherproof. The previous best choice was Goodyear Vector 4 Seasons and it's still not a bad choice if you can't get hold of the Michelins or Nokians.
Renfault?
I have owned my 2011 Renault Scenic 1.5dCI automatic for three years and we find it pretty good except over the last eighteen months it has developed an intermittent fault. Mainly it happens when you set off but once it happened mid journey on an A road. It seems to refuse to change up and left me struggling up a hill at 9mph with a car fast looming up behind me. In February the Renault dealer changed some sensors, which took five days to come from France and the work was covered by Warranty Direct. The problem persists. They have kept it a week but it refuses to fault for them. For three weeks on holiday in France in June not one single incident. Back here it has started to fault again. We have to stop round the corner from home, switch off the engine and then restart. Usually this cures it but sometimes the procedure has to be repeated. What do I do next? 

JB, via email
This will be the Scenic 1.5dCI EDC, which stands for 'Efficient Dual Clutch' (basically, it's Renault's DSG). All of this type of transmission require a fluid and filter change at least every 4 years and if this has not been carried out it may be the reason for the problem. It could also be that it needs a software upgrade. But the reason for the fluid change is that after a time contaminants develop and make the fluid conductive so the gearchange Mechatronics do not work properly.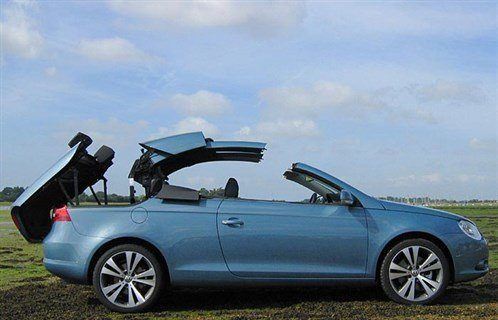 Eosing the pain
I have a 2007 VW Eos Sport T FSI with just over 70,000 miles on the clock.  It has been owned from new by my son and myself, and has provided trouble free motoring up to about 4 months ago. I noticed a slight intermittent 'wheeze' at first, which has now developed into an extremely loud whistle/whine, which is audible from both inside and outside the car to the point of startling pedestrians. It begins about 8 miles into a journey, stops as soon as I touch the accelerator, but resumes as soon as I lift my foot off. Once the engine has fully warmed up it is also present when idling. My trusted garage has spent months trying to get to the bottom of this. They thought the noise came from the clutch or gearbox. They found the gearbox had the appearance of 150,000 miles worth of wear: a mystery, since it's never been a city car, and neither my son or I are heavy on he clutch. They've now replaced clutch, gearbox, addressed slight 'play' in the crankshaft, but it's still exactly the same. Any ideas?
AK, Langport, Somerset
I'd guess the turbo bearing. Turbos get extremely hot and, though on a petrol engine the turbo will be water cooled as well as cooled by engine oil flowing through the turbo bearing, the oil pipe from the engine to the turbo bearing and the return pipe back to the engine can eventually get partially blocked with carbonised oil. If the bearing is not too badly worn then maybe replacing the oil feed and oil return pipes will solve the problem.
Stick-shift
I have owned a 2007 Vauxhall Astra Design 1.6 automatic for the last 5 years.  Previous it was a Motability car, sold to me at 3 years old with a mileage of 6,000 in perfect condition. Now with a mileage of 45,000 miles. Serviced regularly, MoT up-to-date, well maintained.
Last year, 2014, on a very hot summer day I was involved in a very long queue on the M25, caused by a serious multi-vehicle accident.  Queuing was slow, eventually coming to a halt. Everyone switched off their engines to wait 1.5 hours. When re-starting, the gear stick was immoveable, sticking in Park and immobile. Very hot day, over 75degs C I would think, no wind, exposed area near to Leatherhead J9. After a 3-hour wait the AA rescued me (horrendous queues everywhere), the car was taken to my local service garage that stayed open waiting for me to arrive, where the next day (cool morning) it started and moved perfectly. The mechanic could find no fault. Fine through the autumn and winter. Summer 2015 and the sticking problem started to recur. Again hot weather the gear stick felt as though it was stuck in Park and I was unable to move either the gear stick or the car!  Sometimes managed to get it going -  10 days ago arrived in the garage forecourt when again in the heat it was unmoveable, even the reception mechanic was unable to move it.  Thinking it to be an automatic gearbox problem the car was then moved (yes, started perfectly, gear stick fine) to a local Gearbox and Differential specialist where it was tested but no fault could be found.  I walked, bussed, trained and cycled for 10 days. The car has come back and generally is working well, except for this worrying fault.
CG, via email
Reads as if it's a problem with the locking mechanism that prevents it moving out of Park unless the brake pedal is pressed. On most automatics there is a key slot on the quadrant to release it into neutral without pressing the brake.
Self-service
I have a FIAT Panda Dynamic Multijet diesel, bought new in May 2008, which has served me well. I am considering replacing it with a new Dacia Sandero Ambiance TCe90 and wondered if you know of any issues or problems with this car? For the past 55 years I have serviced and repaired all my cars. Is the Dacia a practical proposition? 
RW, Selby
I personally think that the Dacia Sandero suits this 900cc turbo engine better than the Clio. Not much has come up: /carbycar/dacia/sandero-2013/?section=good  It has not suffered the paint issues of Indian built Dusters. You should be able to change the oil and filter, but anything requiring a re-set will require special diagnostic tools.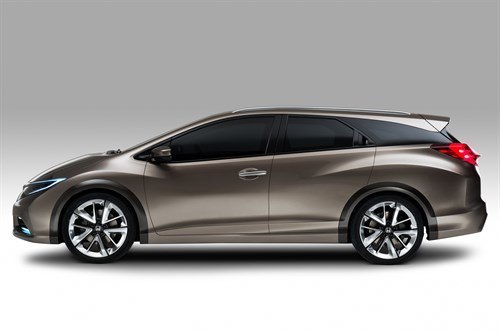 Gram Tourer
I am considering purchasing a Civic SE Plus 1.6 iDTEC tourer in the future, probably second-hand. With regard to the new VED bands due to come into force in 2017 does this mean that the VED for 99g/km will remain £0 for its life as long as it is registered before 2017? I am also considering a Toyota Auris Touring Sport and wondered if you had any thoughts on which is the better car.

GB, via email
As far as we know and as far as we have been told yes, the current VED bands will remain in place for cars first registered before April 2017. I tested the Auris Touring Sport with the BMW 1.6 diesel engine here: /road-tests/toyota/toyota-auris-touring-sport-16d-2015-road-test//  If you don't mind the looks of the Honda Civic 1.6iDTEC Tourer, that has a better, more economical engine: /road-tests/honda/honda-civic-16-i-dtec-2013// and /our-cars/honda-civic-tourer/
Parks and gardens department
I parked my 4-year old BMW in a garden centre carpark where someone crashed into it, then drove off. A good citizen recorded the errant driver's registration and gave it to me and said he would also be a witness if required. I contacted the Police, gave them all the details, then contacted LV and gave them all the details and a damage quotation of £1,260. Within a very short time LV contacted me, gave me the go ahead to get the damage repaired £1260 and also said I would not have to pay the excess. I could not get alternative quotes because it would have invalidated my BMW 10 years paint warranty. All went well, BMW did an excellent job, but the Police were not so good and decided not to prosecute. Then in June I received an email from LV stating they were liaising with the third party insurer to pay the costs of the claim. I have heard nothing since. Are they having me on and expect me to pay? Will I lose my no claims discount? What is your advice please?
KP, Bristol
After any damage claim you usually suffer a small hike in insurance because the statistics show you to be a greater risk. You suffer a greater hike if it is judged to be a fault claim. LV is usually very good, but a lot will depend on the extent to which the other party's insurer stalls in attempts to get out of paying, or if the other party lies to his/her insurer.
Clutcher bomb
I have a 2011 BMW 320d Touring 2011 with 65k on the clock. Kwik Fit reports I need a new clutch at £550, and I may need a new dual mass flywheel, which will be another £550. Is that reasonable?

AC, via email
That's cheap for a clutch and DMF. At a BMW dealer it would be upwards of £1,500.
Chimney sweep
I have a Mazda CX-5 2.2 diesel sport with AWD and an automatic box. I bought the car new in 2014 and am very pleased with it.  Often when I start it in the morning and sometimes when it has been standing a long time the engine revs to 1,750 rpm for about 15 seconds and then drops back to normal.  As soon as I put it into gear the revs will also drop to normal. The car has done this since new and I was wondering why, please could you let me know?  In addition should I put the car in gear before the revs drop to normal or should I wait?
AO, Ashtead
It's either the engine running at a speed that it can burn off the hydrocarbons more effectively when it is cold. Or the engine putting enough electricity into the i-eloop stop-start capacitor, which it can't do at lower revs. I'd wait until the revs drop before putting it in gear, and keep your left foot firmly on the brake.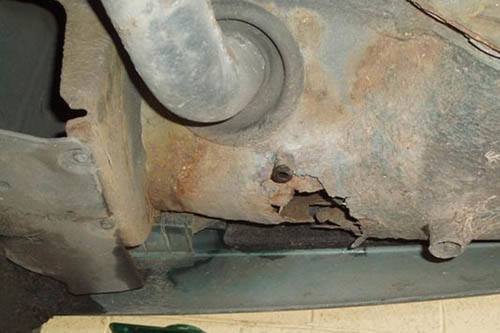 Earth to earth
I have been driving a Mercedes E300 Avantgarde (W210), first registered in April 1999 and in my ownership since 50k miles. It has now done 225k miles. I have spent money on it whenever needed and more recently a lot because I have not been in a position to buy a replacement. A friend advised me to 'run it into the ground', but how do know when to give up and scrap it, if not already? MoT due in September 2015. When my present personal situation changes, hopefully this year, I will be in a position to buy a new or newer car with £15k for purchase or deposit.  I will be looking for something smaller but I want an automatic gearbox and ample seat space.  I have though about a smaller Mercedes: A Class or B Class and my sister-in-law has driven Honda Civics for a long time and their reliability appeals. (My first car was a Datsun Cherry.)I know nothing about A or B class or Honda Civics. My local independent Mercedes garage tells me to avoid A and B class as they don't have proper automatic gearboxes and I should look at a C Class. I am female, aged 61 and decades ago was an IAM 'Observer'. My favourite cars of the past: Mini 1275GT and Audi 80 Sport, although the E300 has served me well and I am used to it having driven it for many years.
VS, via email
You'll get a 'proper' torque converter automatic transmission in a recent Honda Civic 1.8iVTEC auto, or in any current Mazda auto. The Mazda 2, Mazda CX-3, Mazda 3, Mazda CX5 and Mazda 6 all have excellent 6-speed torque converter automatic transmissions. The biggest problem with the W210 E Class was and is rust, but if yours is okay, breathe a sigh of relief.
Bye, bye Blackbird
I write to you on behalf of my son who has a top of the range BMW motorbike. He has just had an accident on this due to a diesel spill on a roundabout. Although he suffered only minor injuries the bike sustained extensive damage to the fairings, headlight and petrol tank and we are convinced that the insurance company will write if off. Last time, a few years' ago, he had a biking accident on a Honda Blackbird and that was written off and the insurance company paid him out an absolute pittance and he could not get anywhere with them. Is there anyway that we can argue with the insurance company on a low proposed settlement claim? There were no witnesses to this accident and I am also wondering if we have any comeback on the highway authorities because once a motorbike skids on a diesel spill it can be fatal.
CS, via email
To have any comeback against the authority responsible for the road you will need absolute proof of the diesel spillage and also proof that the authority was not negligent in not clearing it up. If the council was unaware of the spillage it could not be held to be negligent. Difficult with the insurer. If the damage is superficial, then it may be worth repairing. If things like the forks and bars are bent, maybe not. If they write it off and offer a pittance then it is up to you to prove that before the crash it was worth more, which you do by quoting advertisements for the same bike, same age. The Blackbird could have been quite old and that may have been the reason for the poor payout on it. (My mate has two; one in the UK and one in Australia.)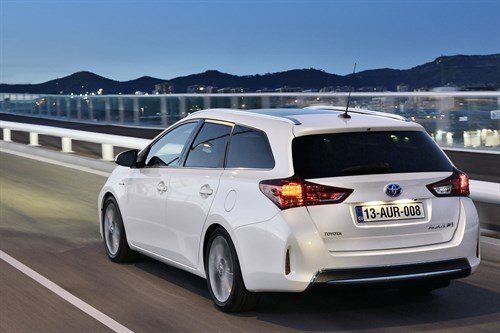 Good lugging space
It's 'new' car time, and I'm looking for something dependable and reasonably nippy, with reasonable luggage space, up to 2 years old.  I'll be using it mostly for a 20-minute commute, with occasional town and motorway trips (including the odd long-distance holiday). Thoughts include Honda Jazz, Mazda 3, Seat Leon or Toledo, Skoda Fabia estate, Rapid or Octavia, or Toyota Auris (preferably ST). I would be interested to know what your pick would be, and especially which engine and gearbox options to choose or avoid.  The most I'd want to spend is £15k, but preferably a bit less.
CT, via email
£15k buys you a UK Jazz II or the new Japanese built Jazz III. Very practical, spacious, economical and reliable but not exactly "nippy". The new Mazda 3 is an excellent driver's car with a pleasing relationship between the steering wheel and the front wheels, but £15k almost inevitably means 2nd hand. Might buy a new Mazda 2. A current model Leon 1.4TSI up to 2 years old is nice enough. A Toledo and Rapid 1.2TSI are narrower and cheaper. A current model Fabia 1.2TSI 90 makes a lot of sense. Hard to fault. An Octavia estate and Auris Touring Sport are solid feeling and surprisingly similar. You'll get a used Octavia 1.4TSI for your money, but you won't get the new engines in the Auris Touring Sport. If you can find an Auris Touring Sport hybrid for your money that would be an interesting choice. Avoid diesel. All tested at /road-tests/
Especting something
My son has a 2006 VW Golf and the ESP light stays on and will not go off. As this is a function that the driver can either select to use or not, will it cause a failure on the MOT Test, because the light is showing.
DH, via email
Yes, automatic MoT failure. Find a good local mechanic, preferably a VW/Audi specialist and have him send the ABS/ESP module to http://www.ecutesting.com for repair. The whole job, including removing and re-fitting should not cost more than £600.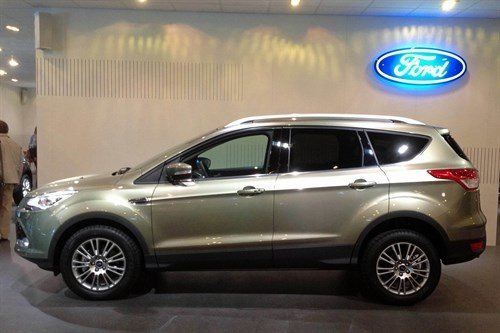 Kuga rant
I purchased a 2015 Ford Kuga 2.0TDCi (180PS) Powershift new this year. Since then it has had failed to start twice due to a flat battery (even after everything had been turned off and the car locked). The first time the dealership told me that the instrument cluster was staying live. I was informed that it happened on a very small number of Kugas. The fault was rectified (or so I was advised) with a software update. Less than a month later, the same thing happened. It went back to the dealership and this time  was told that the radio display was staying live. Again the fault was fixed. Although they assured me that it won't happen again, it doesn't give me much confidence in the car. Have you heard of any other reports of 'live' issues with Kugas?
JR, via email
Mk II Ford Kugas appear to be regularly flattening their batteries. The 'cure' seems to be to leave the radio switched on at the radio, and also to completely de-couple any Bluetooth phones linked to the car's system, otherwise the Bluetooth will continually search for the phones it is paired with even though the car's systems are theoretically all switched off.
A load of hot air
My car's manual says to roll down the windows to let out all the hot air before turning on the A/C. Do NOT turn on A/C as soon as you enter the car. All of the plastic objects in your vehicle emit Benzene, a Cancer causing toxin. Benzene poisons your bones, causes anaemia and reduces white blood cells. Prolonged exposure can cause Leukaemia and increases the risk of some cancers. It can also cause miscarriages in pregnant women. The acceptable Benzene level indoors is 50mg per sq.ft. A car parked in the shade, with windows closed, will contain 400-800 mg of Benzene: 8 times the acceptable level. If parked outside in the sun, in high temperatures, the Benzene level goes up to 2,000 – 4,000 mg: 40 times the acceptable level.
AM, via email
There may be a grain of truth in this but actually in very hot countries like Thailand we always open the windows of the car anyway before using the a/c because the interior of the car is too hot to sit in after it has been parked in the sun. As well as that, this refers to systems set to 'recirculate'. If the a/c is set to admit fresh air to the car, then that will hugely reduce any carcinogens created by heat on the plastics.
Back to front
Although I know it is practised, do you ever move your own rear tyres to the front and put new ones on the back (assuming a front wheel drive)? I have never done it, but current the front tyres on my the front tyres on my MK7 Golf are down to 3mm while the rears are at about 5.5mm. 
DW, via email 
Some front drive cars are more prone to creating uneven wear on their rear tyres than others, and Golfs and Sciroccos are two of them, so it makes sense to swap front to back on Golfs. However, in slippery conditions, the best tyres on a front drive car should be on the back to help prevent instability when braking.
Oilier than thou
Earlier this year BBC Radio 4 'You & Yours' on Radio 4 featured a report on some Audi cars' tendency to consume excessive amounts of engine oil http://garagewire.co.uk/news/bbc-highlight-audi-2-0-tfsi-oil-usage-issue/#comment-500/ I was intending to buy a 102k 10 plate Audi A4 AVANT Quattro 2.0 TFSI SE Steptronic/Auto from a dealer, but no money has yet changed hands. Is there anything I can do to avoid this problem? Or should I just cancel the deal? The dealer has offered to extend RAC mechanical breakdown warranty to 1 year for £165 and says "as far as [he is] concerned, oil burning is mechanical breakdown." He has also offered to put in the sale document that if there is an oil burning issue he will rectify it.
AP, via email
If he will put what he says into the sales contract then you have comeback against him and don't need to worry. Your rights are against him, not against the RAC warranty, which probably won't regard high oil consumption as a 'mechanical breakdown' and will regard it as 'wear and tear' that also had started to occur before the warranty was taken out and therefore is not covered for that reason as well.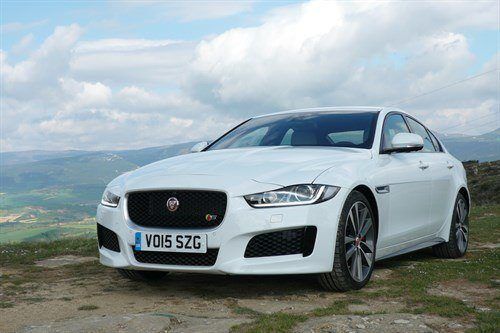 SAAB eighter
I've had eight SAABs, my current one being Aero 2.3 Hot turbo, 7.5 years old with 55,000 miles.  Things are beginning to go wrong & parts are becoming scarce so we are considering changing and would value your recommendations (although we very much like the car & appreciate it should do double or treble the current mileage –the car is looked after by a local garage whose proprietor is a SAAB enthusiast & ex-service manager of a SAAB main dealer).  I am happy to go down one car size (we seldom now have many passengers &, in our 70s, our boy-racer days are probably over - although I do appreciate the power for overtaking!) &, as a measure, the BMW & Audi 2 litre turbo engines are fine for performance. I have back & neck problems so good seat support & comfort are vital &, as my wife & I have very different driving positions, seat memory is crucial. We would like a hatchback (estate is possible as we have currently), petrol (many short journeys) and automatic. So far we have considered: BMW 420i – rejected as my wife finds the seats uncomfortable. Audi A5 2 litre – possible although I am yet to take a long test drive to check seat comfort. Volvo V40, V60 & XC60 – very regrettably rejected as my wife can't see out over the console/steering wheel (she has lost 4 inches over the last two years). As Volvo was otherwise my first choice, we have tried sitting her in each model twice a month apart. Ford Mondeo - rejected as my wife can't see out over the console/steering wheel. Mazda 6 Sport Nav (the only model with seat memory) – rejected as there is no petrol auto in the range. Skoda Octavia – probably has to be the Laurin & Klement as the only one with 1.8 petrol engine (other models have 1.4 which does not sound adequate). The salesman has never seen an L & K so I'm not sure how I get to test drive one & I have not yet driven the smaller engine. VW Golf GTi – I was surprised how well this handled & was impressed enough to consider this smaller car (the 6' 2" salesman sat in the back with a spare 2" of legroom). My wife has yet to see one. Vauxhall – not considered as, over the years, we have all found the seats uncomfortable (this prejudice ignores the fact that Vauxhall may well have improved their seats!). Please can you recommend anything else we should consider?  I would be very grateful for your input.
RL, Harrogate
Try a Jaguar XE 2.0 240PS auto. Lovely 8-speed ZF torque converter auto, and not silly money. (The XE 2.0 200PS auto starts at £27,000.) There are other BMWs, including the 2-Series Active Tourer which might work for you and the 3-Series Gran Turismo hatchback. The new Skoda Superb is very good, with a huge range of petrol engines up to 280PS, but, again, DSG autos. You could also contemplate a Mercedes B220 4MATIC: petrol, quick, automatic and four-wheel drive. The best B-Class.
Out of favour
The odd-job man in my village had a blown cylinder head on his 1999 Land Rover Freelancer 1.8 Petrol. He has very little money and seeing that he was desperate, I repaired the car for him. I am not a qualified mechanic, I am an academic in a university but know my way around a car. I used the latest upgraded parts for the 1.8 K-series Rover engine, which is known to be problematic and had the head skimmed and valves reground by reputable engineering workshop. The work was carried out in February and the chap subsequently decided to sell the car in April/May, I don't know how much he got for it but it will have been a modest sum given the cars age etc. The person who bought his car is now seeking a guarantee for the work done and repair as the cylinder head has once again blown. I understand the car was sold 'as seen and test driven'. As you can see, I have tried to help someone in need but seem to have become embroiled and do not believe I am culpable give I acted in good faith and never gave or implied any . Can you offer any advice?
PM, via email
No, you are not guilty at all - of anything. If the car was sold as seen and test driven and no guarantee was given as to its reliability then there was no breach of contract when the odd-job man sold it. Unfortunately you are dealing here with fairly desperate people who have very little money, so they will try to shift the blame somehow. I had an Indian lad a couple of months ago who had inherited an old Hyundai that turned out to be problematic and he actually asked me if he could take out a warranty on it, then get the warranty insurer to repair it. (I saved him a possible jail sentence for insurance fraud.)
Make sensor this
I have a 2014 VW Golf that is fitted with a radar sensor. A pigeon flew into my path and has knocked the sensor out of line. I have been quoted approximately £400 to re-calibrate the sensor. Is this a fair price? There is no guarantee that a pigeon won't do the same again.
NL, via email
Hit any fairly large bird like a pigeon or pheasant with a modern car and you or your insurer are in for big bills. The plastic front will crumple and spring back into shape, but light fittings and radar sensors could be broken. Just one DRL and one headlamp unit could cost £1,000 to replace.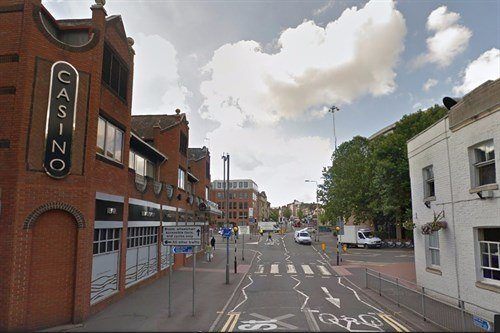 Reading between the lines
I have just received a Penalty Charge Notice - Bus Lane Contraventions (Penal Charges, Adjudication and Enforcement) (England) Regulations 2005. Here is the street scene.
 https://www.google.co.uk/maps/@51.45404,-0.968597,3a,75y,166.53h,95.09t/data=!3m6!1e1!3m4!1skzwH2STgm0ng4Yor212qpw!2e0!7i13312!8i6656  The only sign you see before you get to the 'bus lane' is a white sign with black writing on it that tells you that straight on is for buses, wheelchair accessible taxis and bicycles and there is a left arrow with 'All Traffic' next to it. Is this an acceptable road instruction. When you are driving you don't have time to read signs - you react to them - because they are familiar. Like No Entry or No right turn signs etc. As I approached the junction the thing I was interested in was the traffic lights. By the time you see the blue signs showing a bus and cycle it is too late - you are in what they are calling a Bus Lane. Do you think it is a Bus Lane? It only lasts from the left turn just before the traffic lights to the traffic lights. It is barely 20 metres long and, I read, there is a 20 metre exemption for entering a Bus Lane (is this law do you know?) Do you think I should fight this? Seems like a racket to me. All over Reading there are these little signs. I rarely go there ... you'd need to drive at 5 mph to read all the signs and try to take in what you can, and can't do.
 
SR, via email
If this is Reading then the entire centre is designed for frustrate, entrap and penalise car drivers and has been for 20 years, killing off many of the small shops. My standard advice for 20 years has been to avoid central Reading at all costs. However, I agree with you about the inadequate signage and you should take the matter up with: http://www.trafficpenaltytribunal.gov.uk/
Comments
Author

Honest John
Latest