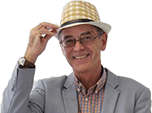 Honest John's Motoring Agony Column 11-7-2015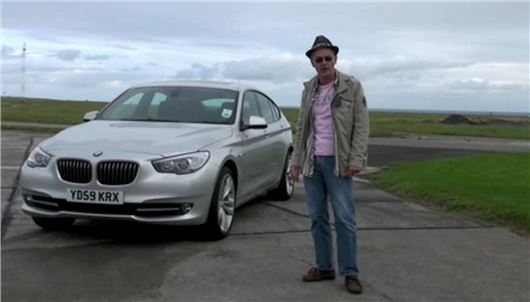 Published 11 July 2015
This week's motoring mishaps include non-running new cars, dodgy test-drives, cluster bombs, sticky tickets, priorite a droite and many more that Telegraph Cars could not publish.
As usual, emails to Honest John should be addressed to: letters@honestjohn.co.uk  Please try to keep them as short as possible.
Inaction man
In a recent exchange of emails, you advised me to claim from the dealership the purchase price of new car, which had been out of action for over three months through mechanical failure. I have asked Nissan for reimbursement, which has been declined. I wonder if you could please confirm (test) case name or reference again?
AW, via mail
These are your consumer rights /faq/consumer-rights/  But you may be forced to take the matter to court in order to assert them. Your action has to be against the "supplier", which is the dealer, not the manufacturer, unless, of course, the manufacturer wholly owns that particular dealership.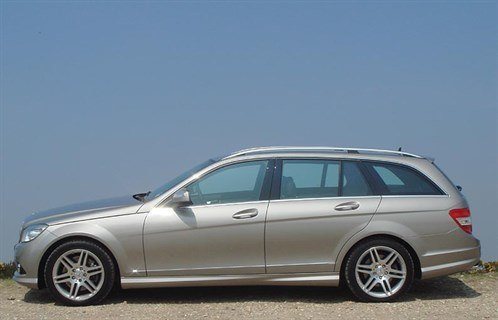 Roar deal
I recently bought a 43,000-mile C220CDI elegance ED125 estate. It was fitted with 17-inch wheels, which I changed to 16-inch fitted with 205/55 Michelin Primacy 3 tyres with a reasonable 69db rating. The ride is greatly improved but the road noise is still horrendous. On the Internet I found a few references to this problem, most of which point to the well where the spare wheel is located. It would be no problem adding sound insulation to this area but I cannot believe that the volume of noise I am hearing comes mainly from here, especially as it seemed to remain at much the same volume during a recent 400-mile drive despite having a full load of luggage and passengers which surely would have muffled it considerably. I like the car; had a W203 with same spec for 9 years and this one was meant to be a keeper, but it will have to go if I can't solve this problem. Have I bought the wrong tyres? What have I missed?  Any advice gratefully received.
DM, via email
The full load would have muffled the noise. You don't say if you had the alignment checked after the wheel and tyre change. It's also possible that directional tyres have been fitted to the rims the wrong way round. On the latest C and E Class Mercs the 16" wheel tyre size is: 205/60 R16 or 225/55 R16, not the size you fitted. Nothing to stop you laying some underfelt or acoustic material under the spare wheel in the wheel well, but check it regularly in case it gets wet from water ingress.
Naughty-less
My 2008 Citroen Nemo shows a warning light for Airbag(s). A diagnosis tells me that it is a temporary fault. Does this mean that it will go away or that I will have to pay for a repair to the system? Is it a common fault? What is the approximate cost of a new Airbag Electrical System together with fitting and reprogramming?
Dan Fawcett
What you need to do is to call in http://www.airbagman.co.uk/ it might be something as simple as a crossed wire from one of the seat sensors that detect if anyone is in that seat for the purpose of airbag deployment.
Filter tips
I spoke to Car Giant, but they said they don't cover the faults I mentioned to you earlier. He recommended I see a fuel filter specialist deal with this. I did make some enquires with normal and Audi garages and they said the car needs a computer diagnosis in order to determine how serious it is. Do you know any decent garage in London that does not charge for a consultation?
SJ, via email
Not a single one. They are all in business, after all. But DNA Technical Services and Volks Autos, Sutton come highly recommended: http://good-garage-guide.honestjohn.co.uk/Directory/Search?name=&region=London&postcode=&make=Audi&service=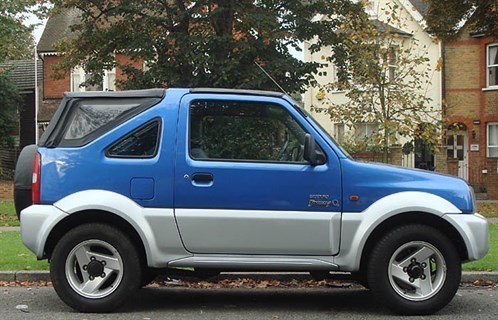 Remote possibility
We are thinking about buying a Suzuki Jimny purely for visits to a remote farm. As it will be a third car we have a budget of about £3k, but could go higher depending on your comments. Our questions are:
When did the newer engine appear, and is it worth having? What is the best option - older low mileage or newer high mileage? What can we expect for £3k or is it worth going higher (£4k would be absolute tops).

RD, via email
All we have on the Jimny here: /carbycar/suzuki/jimny-1998/  New engine from 2005. It's a matter of what you can find for the money. This page helps: /used-prices/Suzuki/Jimny/2005/
Crash decision
This is from a Canadian (who spends the last two months of winter in England and hence misses your items in the Telegraph during the other ten months). My daughter and son-in-law in Toronto are close to buying a Honda CRV, which seems to be almost indistinguishable from the equivalent model sold in the UK. One question is what importance might be placed on what Honda UK calls its Forward Collision Warning feature?
LA, Knowlton, Quebec
You don't have to miss anything because a much more comprehensive solely Honest John column is published weekly online. Honda has been fitting Adaptive Cruise Control since 2006. I had it on a 2006 Mk III CRV (the first curvy one). You set it to whatever distance you want to maintain from any vehicle in front and it keeps you that distance. It's coupled with a warning system. It won't stop you dead from high speed. But a very obvious warning system wakes you up. Cars may also be fitted with City Stop that up to 25kmh detects anything in front of you, including pedestrians, and automatically brakes the car so you don't hit them. I've been filmed walking in front of cars fitted with City Stop a couple of times and I can tell you I'm still here. Here's one of the videos: /carbycar/ford/focus-2011/?section=road-test/  Here's another: /road-tests/mazda/mazda-6-22d-se-l-nav-tourer-auto-2015-road-test//
Hotly contested
I am in a bit of a dilemma in picking a new car between the Ford Focus ST2 and the Audi S1, so I would appreciate your comments on the two cars and also feedback on residual values for both.
AD, via email
Focus ST tested here: /road-tests/ford/ford-focus-st-2012-road-test//  Quicker Audi S1 tested here: /road-tests/audi/audi-s1-2014-road-test//  The Focus is a much bigger car, of course. You can't get anyone with legs in to the back of an S1. On past history, Audis retain more of their list prices than Fords. But Fords are discounted much more heavily so that can make up the difference.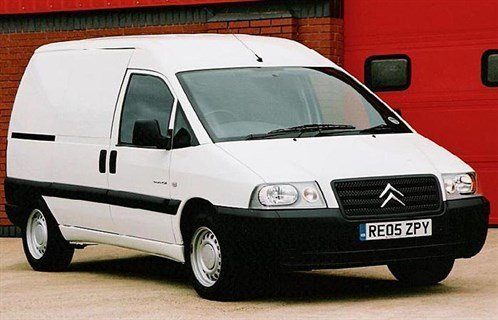 Fluxed capacitor
I am having a problem with my 2006 Citroen Dispatch van. The instrument cluster is fluctuating. This means the fuel gauge, speedometer, temperature gauge and other lights etc are not working. I have taken the van to a main Citroen dealer in Canterbury and they found no fault with the cluster, but did mention a brand new instrument cluster could be fitted for a charge of £650. I contested this is the best possible cause of action as it should not require a brand new cluster as the van has only been used for a number of years since the vans purchase in 2007. Having got the van back from Citroen with the instrument cluster still not working, to my amazement a few weeks has passed and the panel started to work. Unfortunately it never lasted long and after 12 weeks has again stopped. Do you have any idea as to what the problem could be?

RP, Herne Bay, Kent
It could be the speed sensor in the final drive. Common for the oil seal to fail, shorting out the speed sensor, the speedo and everything else on the same can bus power source. (This is the system by which many different components share the same power cable.)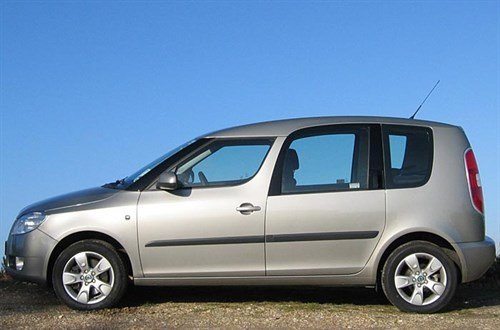 Roomsters with a view
I currently have a 2013/63 Skoda Roomster SE 86PS on a personal contract with a main dealer (£9,990 OTR). The terms are 10,000 miles a year - extra mileage @ 4.4p per mile. My wife really loves the car. It has boosted her confidence no end and I have to admit it's a joy to drive and quite economical. However, it has just had its 20,000 service after only 18 months and after a discussion with the salesman I usually deal with I was told he had sourced (in Germany because there were non in the UK) a similar Roomster on the Same deal as my current one ie. £9,995 OTR over 36 months with three years warranty and AA cover - the only difference being I wouldn't get three years free servicing: it would now cost me £99 for the package. I accepted the offer, but when the dealer rang me back to tie up loose ends he advised that due to them not flagging the car it had been allocated to another dealer over the weekend. They had, in an attempt to solve the problem, been able to source a similar car at another dealer but it has been pre registered. The financial arrangements are the same, except that the servicing package on this car is a little dearer: £149 for two services, one at 10,000 and a 20,000. Is there any detriment to buying a pre-registered vehicle? At the end of the day I'm still getting a £14,000 plus vehicle for £9,995.
MH, via email
It isn't a £14,000 car for £9,995. It's a £9,995 car for £9,995. And it's second-hand. But £50 extra for the services is buttons and £149 is cheap anyway. Roomsters are now out of production so it may be your last chance. So if you're happy with starting again at £XX a month for 36 months rather than wrapping up the previous deal in 12 months, go for it.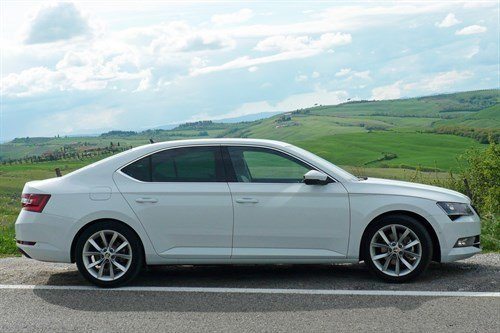 Max Power
I am following to your pages very strictly. You are giving very detailed information. Could you give me an information about the appropriate car for me please: New car price £28,000 - £34,000. Must be max 1.6 litre because of tax laws in my country. I require comfort and silence, and a little bit of performance. Usage: 15,000km/year. If possible c car that has few problems. Must carry 2 adults and 2 small children. Second-hand value is important. Sedan, hatchback, SUV, Crossover, etc. not important the choice.
EE, Turkey
A Honda CR-V diesel is now 1.6 litres. Soon there will be a smaller, cheaper new Honda HR-V with 1.5 petrol engine or Honda's 1.6 diesel. A Nissan X-Trail petrol or diesel is 1.6 litres. Mercedes does a C-Class 1.6 diesel with basically the same diesel engine as the X-Trail, or 1.6 petrol models that I have never driven. BMW's latest 3-Series and 2-Series Active Tourer have a range of 1.5 litre 3 cylinder petrol and diesel engines. VAG offers a range of 1.4TSI 125 and 150PS 4 cylinder petrol engines and 1.6TDI 110PS diesel engines in the Golf SV (Sportvan), various Audi A3s and the new Skoda Superb. Ford does 1.5 litre petrol and 1.6 litre diesels in the new Mondeo. But safest bet on the basis of perceived quality and status is probably a C-Class C200 1.6 diesel or 1.6 petrol.
Under covered operation
I read a report in the Telegraph about a car owner who tried to sell his car to a prospective buyer. Unfortunately the would-be buyer crashed the car, killing himself and seriously injuring the seller. The seller was later fined and disqualified from driving for a year for failing to check that the would-be buyer had suitable insurance. I had no idea that it was incumbent on the seller to check that anyone who wanted to test drive a car had the correct insurance to drive it. The man that killed himself did not have the right insurance. It's very wise to protect your property and see that any test driver has the right insurance to drive the car. The seller in the case I refer to claimed he checked on line to see if his buyer was insured. I personally do not like strangers coming to my home so I sell any car I want to get rid of to a dealer. I am sure that this law will catch out a lot of people that want to sell their car privately, so be warned.
LD, Shere, Surrey
At the prompting of a JP I have been reminding readers to check any prospective buyer's insurance before they drive because many policies no longer cover the policyholder to driver cars not owned and insured by him. Many people still assume that this old benefit remains when it doesn't. Whenever a reader wants to sell a car privately I usually remember to issue this warning. You can only use AskMID to check if someone is insured to drive a specific car with a specific reg. That does not tell you they are insured to drive any car. My trade policy does cover me to drive any car up to £20k value third party road risks only and insured the car while being driven on demo by a prospective buyer. 
Sticking point
I read an adjudication over a parking penalty appeal in the London Borough of Hounslow. The adjudicator ruled on the basis of Article 9(c) of the Traffic Management Order 2009, which states, "Parking tickets shall be valid for a parking place if and so long as the following conditions are satisfied: (i) the parking ticket is exhibited on the vehicle: (a) in the case of a vehicle which is fitted with a transparent front windscreen, by affixing the parking ticket or tickets to the inside surface of the windscreen on the offside so that it is facing forwards and can be easily seen from the front of their vehicle;" In this case the ticket issued was non-adhesive and the instruction on it to "display on dashboard" was therefore incompatible with the Traffic Management Order, so the adjudicator rules in favour of the appellant. I note that in Lewes, Sussex their street parking by East Sussex county council issues 'Pay and Display' car parking without adhesive and wonder how many councils and other car-parking providers do the same? I am appealing against a PCN issued for exactly this type of case where I placed the day ticket in the windscreen and presume it blew off the dashboard. I also see that the PCN is for £70 or £35 if paid within 14 days (baring appeal time). Is this a reasonable amount and also the same fine as someone who doesn't buy a ticket and display it in the first place?
PH, Lewes
Many thanks. But this only applies to street parking and council-run carparks. Carparks in my town are the same. Street parking in Surbiton is the same. The adjudicator applies wonderful logic, but that particular Traffic Management Order may only have applied to the borough of Hounslow and may have been repealed since 2009. Not only that, a ruling by a Traffic Penalty Tribunal adjudicator is not binding; it only applies to that particular case. So before defending your case you need to check the Traffic Management Order applicable to Lewes.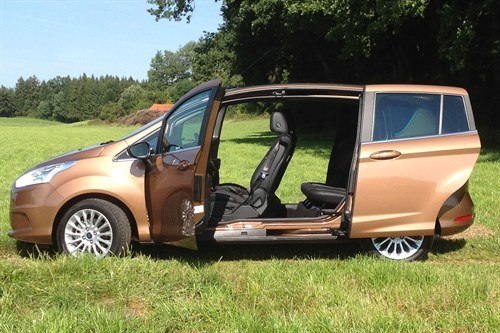 Pillarless of society
I have been looking hard at the Ford B-Max 1.0 Ecoboost (120 PS) petrol model. It provides ease of access, is comfortable, quiet, has adequate power and, most important, has a flat entry boot space. It seems to tick all the boxes, but have I missed something? There is no spare wheel, so is the "tyre repair kit" enough? Your views would be appreciated.
 
GE, via email
Good vehicle. Pillarless construction aids ease of entry. But tyre repair kits are useless on 95% of punctures and ruin the carcass of the tyre anyway. Happily a space saver emergency spare wheel is a £95 option. Have been some clutch issues. Road test and video here: /road-tests/ford/ford-b-max-2012-road-test//?  http://www.drivethedeal.com is offering some big discounts on B-Max.
Coded message
I am a little confused by the Highway Code references to Mini Roundabouts. Due to their small size and the related close proximity of other vehicles there is not much room to rectify even slight misunderstandings. Through the centre of a nearby housing estate there is an obvious main road but there was an almighty smash recently that wrote off both cars because the driver on the main road seems to have considered he had right of way at the mini roundabout over the vehicle being driven from a side road which arrived at the roundabout first. Although the Highway Code suggests Minis should be treated like larger roundabouts, there is a significant difference in the safety margins. Today, I was hooted and sworn at by a driver who was approaching on another road to my right, twenty yards short of the mini roundabout, after I pulled onto the mini from a standing start, to turn right. The other driver had no need to slow as he was going straight on. I have always considered that the HC reference to 'traffic approaching from the right' means on the roundabout not approaching on other roads, otherwise on busy roundabouts, traffic from the minor roads would rarely gain access. Later, in another town, I tried to give way to another motorist who reached the mini roundabout well ahead of me but he frantically waved me on in frustration as he seemed to consider I was delaying him as I had right of way. Safety is the obvious top priority but courtesy and common sense also play a part. Do you think this part of the Highway Code needs further clarification?
CR, via email
No, that's wrong. "Traffic approaching from the right" means all traffic approaching from the right whether it's from a road entering the roundabout to your right or already on the roundabout. That said, the safest way to treat a mini roundabout is to watch what the other drivers are preparing themselves to do. No point in being in the right if you're dead.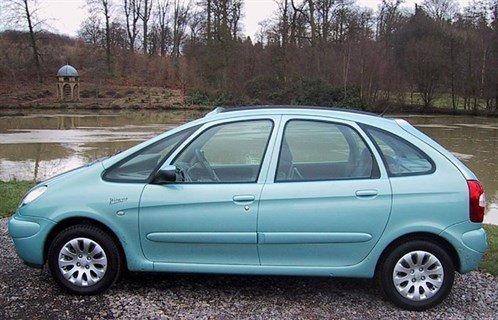 Money mourning car
I have a quandary for you. After getting the money back from the Xsara Picasso 2.0HDi that turned out to be a dud I a now need another car. I am running a Xantia 2.0HDi with 147k on the clock. Its good on fuel and powerful whist the suspension is fine. It will need around £300-£400 spending on it to get its MOT in August and also has a vibration at 70mph on light throttle (not when lifted off when it goes away, and its less under power) which is not wheels as they were balanced. It also occasionally acts like I am lifting off the throttle and then applying it quickly. It does this about 4 times and then settles. My question is do I spend to repair it get another car? I am considering the older Mondeo diesel, but as the TDCi appears to self-destruct various items, possibly another Picasso (though I am very wary after the last one) or a Rover 75 diesel. Is there anything else I should consider? I have had a cambelt snap before and don't like the things so always change them early and would prefer not to have one. However I am open to advice. Our KIA Sedona (2005) never causes bother so might consider a KIA. However the Rover appears to be a good motor. Basically I don't want another money pit.
DC, via email
Any rust on the Xantia, don't spend the money. If it's rust-free, then it's worth spending the money because these great cars are beginning to acquire classic status. If looking at Picassos again, the older 2.0HDI was much better than the later 1.6HDI.
Don't quote me
A main dealer has given me a finance quote to look at but told me I can't take the quote away to consider. I can only take a photo of it!  What on earth are they playing at?
AL, via email
You don't have to deal with that dealer. Nothing is compelling you to. So don't. Could be that the salesman is attempting something dodgy.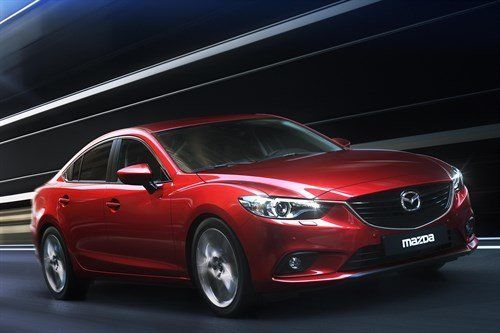 Bought and Souled
I will shortly be collecting my new Mazda 6 in extra cost Soul Red. I have in the past used Autoglym products as a protection on the paintwork . Can you please advise me if I should immediately apply a coating to the car and what would be the best product ? Many Thanks
RD, via email
Autoglym High Definition wax twice a year. Expensive. £60 a tub. But worth it.
Comments
Author

Honest John
Latest