Your best questions of January 2018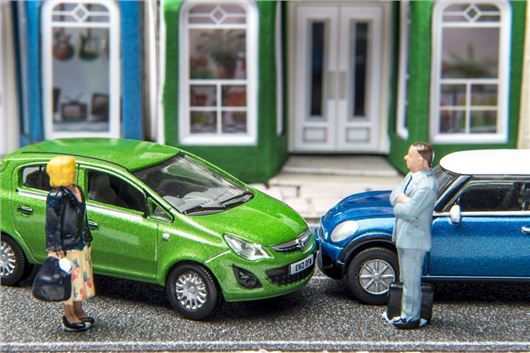 Published 12 February 2018
We were asked hundreds of questions in January, some slightly more unusual than others. So here are five of the best from the last month.
Ask HJ
Why did a hardwired dash camera void my insurance policy?
As it was close to renewal, I advised my car insurance supplier that I had had a dash camera hardwired into my SEAT Ibiza. They were quite taken aback and advised me that it was a modification that the current insurer could not accept and therefore my policy was effectively null and void. They could, however, offer me another quote with a different company. The quote, including a hardwired dash cam and an additional 43 year old clean driver to the policy, jumped from £350 to £1700 pounds. I could not accept that price and I'm now left with an uninsured car that I cannot drive until I manage to get cover at whatever price. I am mystified as I thought that a dash cam was extra insurance against bad driving and provides evidence if it sees an accident in progress, not necessarily involving the vehicle it was fitted to. If the dash cam was hard wired in, is it an official modification that warrants an increase in premium? Any advice would be appreciated.
It sounds like you're dealing with numpties. The dash cam, regardless of whether it's hardwired or not not, should not invalidate a policy. The word "hardwired" is what is causing the issue. They see this as a permanent modification. It isn't, as all it is doing is providing another external power feed to the camera. The camera can and should be able to be removed, as it is generally stuck to the windscreen. As such, it isn't a permanent modification. Change your insurer, but before you do, tell your current insurer that you have now had it removed. Your cover should remain. Then ask them whether a non hardwired camera would affect the premium. Advise them the dash cam is removable.

More Questions
Ask HJ
My car just had the engine replaced, should the mileage go back to zero?
I bought a secondhand Peugeot 208 on finance with 33,000 miles on it. It then blew a head gasket after five months of use. As it was under warranty, I argued that the garage should foot the bill and, after much ado and prompting by the finance company, they had no choice but to agree. To cut a long story short, the garage ended up putting a brand new engine in the car. I'm now wondering if the mileage should start from zero given that its a new engine. Also, how does this impact on the sale should I wish to keep it after paying off finance? Should my insurance decrease?
Well done. No, the mileage stays the same. But you now have the advantage of a brand new engine in a car with 33,000 miles. That increases its value, not decreases it. The V5C will need to be amended with the new engine number. No 'modification' so no need to disclose the engine change to your insurer.
More Questions
Ask HJ
Can an insurer threaten to void a policy for not disclosing a part-time job?
My son passed his test in July 2017 and he got insurance in his own name with Go Girl (Sabre) at £1550 per year for his 2012 Vauxhal Corsa 1.2. Unfortunately he collided with another car just before Christmas (appears to be a fault claim) and both cars look like being written off. When he phoned Go Girl, they asked him his occupation. On his policy application, he had stated student, but had subsequently taken a gap job in a factory until he enters university. He told them what he was currently doing, and as as result they are threatening to cancel his policy unless he pays them an extra fee. They started at £1100 extra but reduced this to £810 when he tried to describe what he does. I feel they are holding him to ransom in this case. Can we ask the insurance ombudsman to get involved at his point? When he described the damage to the person on the phone the day after the accident the day after they said it would be total loss and refused a courtesy car. Three weeks later and today they phoned with this demand for more money. Can you advise where we stand?
If your son was travelling to the factory when the accident happened, the insurer could cancel the policy. Your son would also be liable for the claim against him, and would not get paid out for his vehicle as a result of his non-disclosure. The insurer is treating your son a lot more fairly than others. Pay the money, get the claim resolved, then complain. Yes you can get the Financial Ombudsman Service involved at this stage, phone them up.

More Questions
Ask HJ
I was offered a £2000 discount on a new car - is the dealer allowed to reduce this discount because of VAT?
I just purchased a new car and was offered a dealer discount of £700, plus a dealer partner discount of £1300, making a total of £2000. The invoice shows a reduced amount, which when queried, was advised that it was less with VAT. The VAT charged doesn't include the VAT on the above figures, so it looks as though they are charging the VAT but it is not on the total VAT bill for the car. My understanding is that VAT is not due on the discounts given. Can you clarify this, please?
You are presumably a private buyer. So VAT is charged as an element of the price you pay. Whether that's the result of discounts or dealer volume bonuses is irrelevant. It's still a component of the price you pay.
More Questions
Ask HJ
How do we make the insurer pay out for the Echo Arena car park fire that destroyed our daughter's car?
Our daughter travelled to Liverpool for the New Year celebrations and unfortunately parked on the fifth floor of the Echo Arena, which then burned the 1400 cars parked in there. Her insurance company are dragging their feet and asking for all sorts of information which she has supplied. She has no proof at present her car is there as she left the parking ticket in the car and the building is unsafe for anyone to check. Other insurance companies have sent in drones and are already paying out, but daily telephone calls to her insurance company have proved to be of no help. Can you suggest a way forward to speed up the process? At present she is renting a vehicle and finding her predicament frustrating and costly.
Contact the claims department and raise a complaint, then contact the Financial Ombudsman Service and complain to them as well. Ask your insurer if they've been in contact with Liverpool Council and Echo Arena. I would also suggest you get on Twitter and get public with your dissatisfaction and make as much noise as you can. A Facebook group has also been set up for those who've lost vehicles in the fire, so might be worth joining that to discuss any insurance issues with others who might be facing the same problems.

More Questions
Comments
Author

Georgia Petrie
Latest