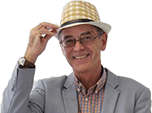 Q
Where can I buy a car RHD or LHD tax-free for export from the UK?
A
ADVANCED CAR EXPORTS has been supplying tax-free cars to H M Forces and Diplomats since 1979.
ACE is now able to offer the same discounts to just about anyone, so long as they export the vehicle from the UK. Its supplying dealers are all in the UK, so all cars are full UK spec, brand new, unregistered, and heavily discounted. As an example, if a client wanted say, a new, tax-free Ford S-Max, the discount they would get is over 20% off the VAT-free price. (LHD cars also available, discounts vary).
More at www.ACEsales.eu