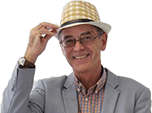 Q
SPEED CUSHIONS: What is the best way to drive over a two metre wide 'speed cushion'? 
A
Standard speed cushions are generally 1,800 to 2,000mm wide with flat tops of 1,200mm to 1,300mm, leaving sloping sides of 300mm - 400mm each side. The tracvk (distance between the wheels) of every normal production car is between 13,000mm and 1,800mm. This means that the tyres of every production car that tries to straddle them will be forced downwards and outwards on the sloping sides.

If you repeatedly straddle speed cushions you destroy the inner shoulders of your tyres. So, while straddling is more comfortable, the best way to preserve your tyres and your tracking (if not your back and your car's springs) is to drive one wheel over the hump and one wheel on the flat.

Unfortunately this is not the best way for older cars or cars or pick-ups with a separate chassis because it causes them to twist, loosening joints and possibly breaking welds.