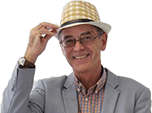 Q
BUYING MOTOR INSURANCE: Ross Hall explains. 
A
BUYING MOTOR INSURANCE

by Ross Hall

www.rosshall.co.uk


Buying motor insurance has become something of a nightmare. There are
hundreds of insurance products to choose from, all with confusing
names and all apparently offering similar cover.

The devil is most certainly in the detail. Insurance policies are
complex beasts, and claim that insurance companies seek to worm their
way out of paying claims is one usually made by people who bought the
wrong policy for their needs, or who weren't entirely truthful in the
first instance. If you approach buying your motor insurance policy as
you would any other complex purchase - but knowing what you want and
need in advance, you stand a better chance of getting the right policy
at the right price.


The Duty of Disclosure.
=======================
Insurers want to know what they are insuring. The questions that they
ask are designed to help them assess the chance of you having an
accident. They base this on a variety of factors, from your gender to
your age to the car you drive to where you live. How you answer these
questions is the basis for the insurance contract between you and the
insurer. If you answer incorrectly in any way the insurer is entitled
to refuse to pay the claims you may make.

This is called the duty of disclosure, but it goes further. As well as
answering their questions you also have to bring to their attention
any additional factors that may affect the contract. For example, if
you're a police officer and you transport prisoners from time to time you need to tell them - or they may not pay your claims.

My advice is to write down all the things you think you need to tell
or ask an insurer before you buy a policy. Tick off each one as the
person on the phone asks, and if there are any left at the end ask them about it. It may sound long-winded, but you're protecting yourself.


The Basic Cover.
================
The minimum cover you are required to have by law is Third Party. This
allows other people to claim for their damage from you, but you cannot
recover your own costs from your insurer. Third Party Fire and Theft
(TPF&T in the lingo) adds cover for your car bursting in to flames
(providedit didn't do so because of an accident) or being stolen off
the driveway. Comprehensive insurance (also known as Fully Comp) will
pay out for damage to your own car as well, provided you didn't drive
it in to the wall deliberately.


Use.
====
How you use your car also has to be considered. If you're retired you
will probably only need Social Domestic and Pleasure use (or SD&P),
which allows you to drive around the countryside. The addition of
commuting gives you cover for driving to and from a permanent place of
work. Typically this will be limited to one place, so if you hold down
two jobs, or your partner drives the car to their Saturday job you
need to check cover is included.

If you work from different locations, or you drive as part of your job
you will need either Class 1 or Class 2 cover. Class 1 allows you to
use your car for your work, provided you're not using it for
commercial travelling or "hire and reward." This is a way of saying don't use your car to drive to sales meetings or for mini cabbing. If you do travel to sales meetings you'll need Class 2, while using yours car to transport paying customers (whether picked up off the street or booked through a phone service) needs a call to a specialist broker.

Travelling abroad is another consideration. If you do plan on driving
down to the south of France, or to your holiday home in Holland make
sure your policy will actually cover you. Sometimes you'll be asked to
pay an additional premium for each trip, which can add up to a large
additional premium each year, where a more expensive but inclusive
policy would have worked out cheaper.


Drivers.
========
Think about who will drive the car. You need to know in advance if
they have a full licence, how long for, how long they've been resident and whether they have any current motoring convictions. All with most
criminal offences, motoring convictions are "spent" after a period of
time, that is you do not have to disclose them by law. Before ringing
round for quotations make sure you know which convictions are spent
and which are not.

You also need to be honest about who will drive the car the most. A
lot of parents think they can insurer a car in their name that will be
used almost exclusively by their children. This is fine, as long as the
child is named as the main driver (which will attract a hefty hike in
premium), in which case it is probably better to insurer it in their
name. I once had a client's claim turned down because the car had been
stolen from a University car park, 150 miles away from where "the main
driver" (age old enough to know better).

If you can naming your drivers will usually be cheaper. For most
people this "Insured and Spouse" is adequate, but those with teenage children may want to add them as named drivers while they're learning.


The Car.
========
A couple of years ago you'd be asked for the full details of the make,
model, engine size and body shell of your car. Now you're more likely
to be asked for your registration number and from that they will pull
out all these extra details.

There are three areas that you need to be aware of when it comes to
your car: security, gadgets and modifications. If you've had
additional security features added, even simple ones such as locking wheel nuts, bring them to the attention of the insurer. Also make sure you know what kind of security system is on your car and what standard it meets. This could help reduce your premium, but remember that your insurer may insist you have these features enabled before it will pay out on any claim.

The abundance of in-car entertainment systems, sat-nav and driver aids
means you can spend well over a thousand pounds without really
noticing it. But your insurer will. Most policies have limits on the amount you can claim for such gadgets, and in some instances may exclude them. Make sure your prized CD Multichanger and MP3 player are covered, or at least know they are not.

If your car has been modified from its original, factory supplied
specification in any way you should disclose this to your insurer,
even
if they were carried out at the original dealer. Body kits, allow
wheels, suspension upgrades, even having the engine management system
chipped are probably going to be classed as modifications. Younger
people in particular have a tendency not to disclose the 2,000 pounds
on body kit and suspension upgrades they've had done, then are
disappointed when insurers refuse to pay out on claims.


Accidents and Claims.
=====================
A no-claims bonus is a discount offered for claim-free driving.
Usually
it will go up to 5 years and amount to a saving of 60-70% compared to
someone who has no bonus.

However, when you take out your insurances you will usually be asked
to
disclose your accidents, regardless of whether a claim was made or
not,
and whether you were at fault or not. Make sure you have to hand a
rough idea of when the accident happened, who was at fault and how
much
it cost.

One option that you can consider is to protect your bonus. For an
additional premium you can avoid losing your no-claims bonus in the
event of an accident during the course of a year. However, you will
find that if you move insurers they may disregard this and rate you on
the basis of your accident history. Protecting a bonus is no
substitute
for good driving.

If you're trying to insure a second car you will probably find you
can't automatically claim a full no-claims bonus. This is because the
bonus relates to the policy, not the driver. If the second car is
for a
spouse who has driven on your policy, or a child learning to drive,
consider insuring it in their name and finding the best "introductory
bonus" you can. Spouses in particular will usually find they can claim
the same bonus as their partner when insuring a car for the first time.

4x4s and Convertibles.
======================
When you insurer your Discovery don't assume you can race it across
fields and claim when it rolls over. Motor insurance policies usually
only cover you while driving on public or private roads, and
increasingly explicitly exclude boggling.

Convertibles (which can include the metal topped cars like the 206cc)
may also have conditions attached to the insurance. A common one is a
reduction in cover for items left in the cabin, or even no cover at
all.


Windscreens, Excesses and ULR.
==============================
Many comprehensive insurance policies and some third party ones offer
Windscreen cover, either as part of the package or at an extra cost.
This will usually cover the cost of replacing or repairing the glass
on
the car, subject to a small excess, while making one or two claims a
year may not affect your no-claims bonus.

Excesses are an amount of money that the insurer asks you to
contribute
to the cost of a claim. For example, if you have a 100 pound excess on
your policy and claim for 1000, the insurer will pay 900. Different
excesses may apply to different parts of the policy, such as a greater
excess for when a teenage child drives the car, or the first 100 of a
claim for the car being stolen. You'll find some are voluntary (that
is
you agree to the excess and you get a discount on the premium), while
others are compulsory. However, be aware of those who automatically
include a high voluntary excess to reduce your premium as you could
pay
far more than any saving if you have just one accident.

If you have to make a claim there are usually costs that you cannot
recover from your own insurance policy. For example, if you have TPF&T
cover and you're hit by another driver your insurer will not pay
anything to you. These extra costs are called Uninsured Losses, and
could include medical treatment, hire cars, loss of income and so on.
Uninsured Loss Recovery cover provided you with a means to recover
these costs from the third party, either by employing a specialist
firm
on your behalf or paying legal costs.

While these are the most common extra features you'll face, you could
also be bombarded with many others. Personal accident, hire car,
breakdown cover and immediate replacement are just some of the extras
I've been offered over the past 12 months. Don't jump at them,
consider
each one in turn and decide if you actually need it.


Bottom Line.
============
When you buy an insurance policy you're buying a complex product. You
can't just assume you'll be covered for something, you have to check.
And you have to make sure you're honest and open with the insurer.

Before you start shopping around make sure you know what you want and
need. If you don't then you run the risk of being disappointed when it
is time to make a claim.



(c)2005. Ross Hall. All Rights Reserved.