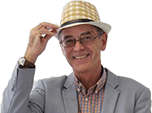 According to the criteria that you've selected, these are the cars that best suit your requirements:
The Octavia is Skoda's most popular car in the UK, so it's no surprise this new model sticks to the formula that made its predecessor such a success. It's practical, well equipped and offers excellent value for money – but this time around there's more technology, better fuel economy and more space....

To make a splash in a market that includes the Nissan Qashqai, SEAT Ateca and Kia Sportage, you have to do something a little unusual. Especially when you're as late to the party as Citroen is with its C5 Aircross. Citroen says it market research reveals that, while crossover SUV buyers love their...

Lots of people claim to be father of the Mazda MX5. The story I like most came from Shigharu Hiraiwa, original project leader. The task fell to him to sell the MX5 concept to the then formidable three-man Mazda main board. He simply said, "would you like to build a car for one third less than a Mazda...

It's all change for this generation of the Land Rover Discovery. For starters, gone is the traditional boxy shape, replaced by a profile more akin to a Range Rover Sport. Then there's the introduction of a 2.0-litre diesel engine alongside the existing 3.0-litre. So is the Discovery going soft? After...

With its distinctive styling, cleverly packaged interior layout and economical 1.2-litre petrol engine, the Suzuki Ignis is a surprisingly sensible alternative to city cars like the Volkswagen Up. But it also provides an extra bit of crossover character and - surprisingly - the option of all-wheel drive...

With its interesting, stylish looks, the latest Mazda3 is bound to draw attention – but it's not all style and no substance. A well-made cabin, decent practicality, strong engines and excellent driving dynamics combine to make the Mazda3 a strong contender in a busy class, taking on rivals like the...
Want to narrow the choices down? Which of these is most important to you?
Or you can choose something else:
Yours sincerely, Honest John