Skoda Fabia Estate (2015 – 2022) Review
Skoda Fabia Estate (2015 – 2022) At A Glance
The Fabia Estate is testament to Skoda's straightforward approach to car design. While other small hatches do their best to eke out the most from their compact cabins or try to be sporty, the Fabia wagon just gets on with delivering the maximum amount of room given its dimensions. This isn't to say Skoda's small estate is a one-trick pony and trap or dull, it's just dutiful and honest and easy to live with. That extends to the way it drives, which is comfortable, smooth and unruffled. Admittedly, the entry-level models are sparsely equipped, but it's affordable to move up a grade or two and enjoy some luxuries along with the simple life.
A lot of it has to do with the way the Fabia sidesteps all of the one-upmanship that can afflict decisions when picking a car. Instead, the Fabia marks you out as an independent thinker.
On top of this, the Fabia Estate does practicality like no other in its, admittedly niche, sector of supermini-based estates.
Lift up the tailgate and you're presented with a huge boot of 530-litres with the rear seats still upright and in use. That's getting on for executive estate dimensions. Tumble them down and the Fabia has 1395-litres to play with.
As well as all this space, Skoda makes it easy to use thanks to a low loading sill height and boot sides that are free from interruptions that might snag a bigger bit of cargo as it's slid into or out of the car. The optional variable height floor is well worth ticking on the options list as it means the base of the luggage bay is all at one level, again making it less hassle to fit in bulkier items with the rear seats tipped forward.
Throughout the rest of the Fabia Estate, there are all the little touches that make the Skoda such an appealing prospect for anyone who has to live with car day in, day out.
Details such as the large bottle holders in the door pockets and centre console, and even the ice scraper hidden in the fuel filler flap that's a trademark of the company. It all adds up to a car that fits into your life without asking anything in return
The Fabia Estate won't ask much of your finances either thanks to a range of petrol engines that are frugal. They come with a choice of 1.0-litre engines in models from the 2018 facelift forward, or you could have a diesel motor by choosing a used version from when this Fabia Estate was launched in 2015.
Whichever engine takes your fancy, the Fabia wagon is very comfortable and glosses its way over bump-battered roads with calm efficiency.
Granted, you won't feel entertained at the steering wheel of a Fabia in the way you would with a Ford Fiesta, but the Skoda has chosen comfort and quiet over an overtly sportier feel. Still, it deals with twists, turn, motorway and towns with the same relaxed air of competence.
Such an unpretentious approach doesn't mean you have to wear a hair shirt when driving the Fabia Estate. Base versions are quite Spartan in the amount of equipment they come with, but it's easy to choose a higher grade version and enjoy all of the luxuries you could want in a small hatch while also lugging large amounts of cargo.
What do owners think of the Skoda Fabia Estate (2015 – 2022)? Check out our
Owners' Reviews
from people who live with the car day in, day out.
Reviews for Skoda Fabia Estate (2015 – 2022)'s top 3 rivals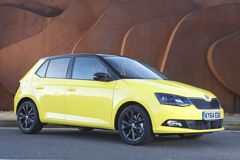 Skoda Fabia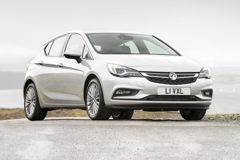 Vauxhall Astra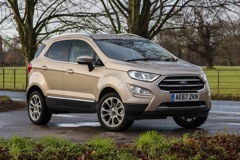 Ford EcoSport
Ask Honest John
Which fuel should we use in our petrol Fabia Estate?
"We run a 2012 Fabia TSI Estate with a 103bhp petrol engine and we hang on to our cars until they give up the ghost. Could you please tell men what grade of fuel would be best suited to it in the long term? I don't want to waste money but neither do I mind paying out for what's best for it. "
Your Fabia is well within the threshold of being able to use E10 (regular unleaded) fuel. It'll run perfectly well on it and shouldn't cause any adverse issues in the long run. However, it can be beneficial to occasionally switch to E5 premium unleaded, primarily because the detergents in it can help reduce carbon build up in the fuel system. This is particularly beneficial if you do lots of short journeys where the engine doesn't get hot enough to burn off these deposits.
Answered by
Lawrence Allan
Can you recommend a good size family car for up to £6,000?
"I am a mother of two and would love a nice size family car that can fit two car seats in the back and also a large pushchair in the boot. I have a budget of £5,000 - £6,000 to spend and I am very indecisive so really need some help. I was driving a VW Polo before it was written off recently. "
Have you considered a Honda Jazz? It's not a stylish choice but it is extremely versatile, with more room for car seats and pushchairs than your Volkswagen Polo. It's also likely to be an extremely reliable used car with low running costs. A Skoda Fabia Estate would be a good alternative, or the bigger Skoda Rapid Spaceback.
Can you recommend a dog-friendly small hatchback?
"I currently have a Suzuki Swift. But as my car and dogs are getting older I need to replace it. What hatchback of a similar size would you recommend? It must have a low loading lip for my dogs to jump in and out. "
We'd recommend a Honda Jazz. It's a really versatile small car with a low loading lip that makes it ideal for transporting dogs. The latest model is a hybrid that'll be very cheap to run. Alternatively, take a look at a Skoda Fabia Estate. The latest model isn't available as an estate but you can get a good deal on a late example of the previous model. It's a compact estate car (not much bigger than your Swift) with easy access.
What's the best small car with a big boot on a £9,500 budget?
"I want a used car that's got a large boot to fit my dog in and rear seats that fold flat. I go camping often so the car needs space for bags as well as the dog. I want something reliable, not too expensive to get repaired and a low tax bracket and good fuel economy are must haves. I'd like a car with low mileage, if possible, and while I'd love some tech, it's not a requirement. It'll mostly be used in the city (including in tight-ish parking spaces) so the smaller the better, again not a must though."
I'd recommend the Skoda Fabia Estate SE fitted with the 90PS 1.2-litre petrol engine and a manual gearbox (which doesn't suffer the auto's issues), your budget will be just enough to get a 2016 car with 40,000 miles on the clock. It's a small car with a big boot and it's very well packaged – double check the cars you look at have the adjustable boot floor, which leaves a nice flat load area with the back seats down. SE models have fairly basic specification but do get air-conditioning, which you'll appreciate in summer. If air-con isn't a must-have, you'll get a basic S model with 20,000 miles on the clock for the same money. We list issues to look out for, here: https://www.honestjohn.co.uk/carbycar/skoda/fabia-estate-2015/good
Answered by
Russell Campbell
More Questions
What does a Skoda Fabia Estate (2015 – 2022) cost?