Honest John's Motoring Agony Column 04-01-2020 Part 2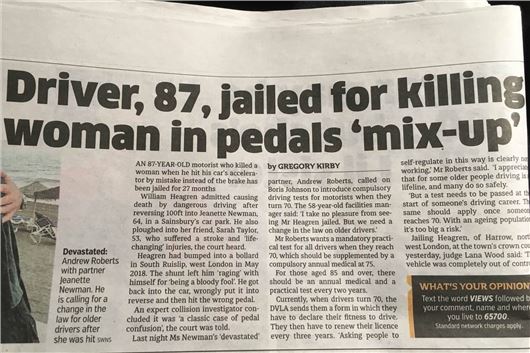 Published 02 January 2020
In Honest John's Motoring Agony Column 04-01-2020 Part 2, HJ makes a lifesaving plea, PDG blasts battlewagons, JF seeks quieter tyres and there's enough on top of that to stretch into Sunday. 
Click back to Honest John's Motoring Agonies 04-01-2020 Part 1
Deadly dogma
With reference to your advice under the heading 'Great British Brake Off', as one never needs to accelerate and brake an automatic car at the same time, is it acceptable to just use the right foot only for both accelerating and braking, leaving the left foot at rest?
DF, via email
No. Because it kills people. Here are recent details of yet another tragic case: https://www.bbc.co.uk/news/uk-england-tyne-50646945 The Highway Code gives a 'Thinking Distance' and a 'Stopping Distance'. At just 20mph the thinking distance is 6 metres and the stopping distance is a further 6 metres. If your left foot is already poised over the brake pedal you eliminate the thinking distance and can stop the car in 6 metres rather than 12 and that might be enough to save you from running someone over. Also when emerging from a blind junction, if your left foot is posed over the brake pedal you can stop instantly to prevent a collision with an oncoming car. I demonstrated all of this to the instructors at Mercedes Benz World in May.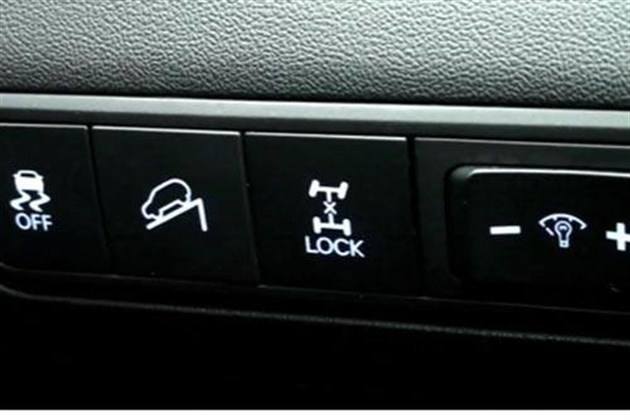 Sitting comfortably
I have a 2015 Hyundai ix35 (with 4-wheel drive). The current tyres supplied with the car from new are: Hankook Optimo 225/60R17 99H. At 21,000 miles the tyres are getting worn and at the last MoT the (Hyundai) garage reported that they will need replacing this year. The ride on this car is rather harsh and the road noise is very high. My wife is disabled and finds the ride uncomfortable, and has to take her hearing aids out. Please would you recommend all weather replacement tyres that would be quieter and give a more comfortable ride?

JF, via email
Michelin Cross Climate + (I checked the size and the noise rating is 069dB), Continental AllSeason Contact, Goodyear Vector 4 Seasons, Pirelli Scorpion Verde all season. As well as being safer in winter, these tyres are more compliant so give a better ride, give better steering feel and are quieter.
Something borrowed…
I know you have specific preferences on types of automatic. Have you any thoughts on the Mercedes sourced automatic transmission in the new SsangYong Rexton.
BC, via email
It's okay. Basically MB's old 7-speed torque converter automatic. We went to Korea in 2017 to test it: https://www.honestjohn.co.uk/road-tests/ssangyong/ssangyong-rexton-g4-2017-road-test/ Luxuriously trimmed inside with pleated leather upholstery. But the 4-wheel drive cannot be used at high speed on the road. It's off road type 4WD, not for tarmac.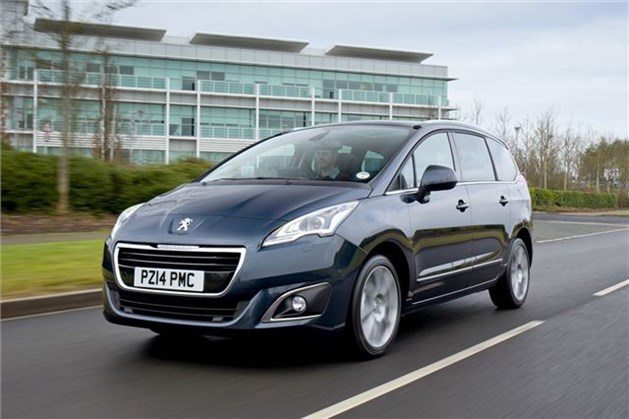 Thoroughly rattled
I have 2016/66 Peugeot 5008 1,560cc Blue HDI S/S Auto. Recently it seems to have become quite noisy when I first start the engine or when I leave it idling in Park. The noise seems to diminish when I put it into gear, and when I'm actually driving everything seems fine. Fluids levels all check out okay. My dilemma is that I am awaiting delivery of a new 3008 for which I have agreed a part-exchange of my 5008. I am using the same dealer I bought the 5008 from, it still has a few months outstanding warranty and so I could ask them to investigate the noise under warranty. However, this would alert the dealer to any potential fault and presumably might impact the part exchange. Any clues on what the noise might indicate and how would I stand  re the part exchange agreement?

AF, via email
I'd be upfront about it with the dealer. It's under warranty. And the noise may be something very simple. You can look forward to your 3008 1.5BlueHDI 130 EAT8. Terrific car. I ran one for 6 months: https://www.honestjohn.co.uk/our-cars/peugeot-3008-1/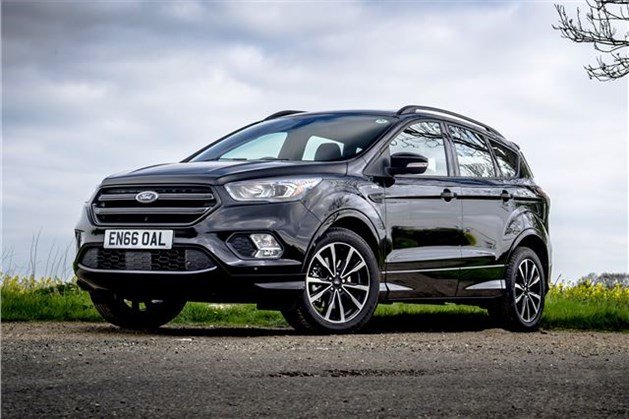 Clearance sale
We have a Ford Kuga 1.5 petrol on a 38-month Ford PCP contract. The price of the car was £20,906.45. To date, we have paid £9,048.29 (deposit of £960.17 plus 27 monthly payments of £299.56). The outstanding balance is £11,558.60 (10 monthly payments, plus an OFP of £8,563). At the end of the PCP agreement we were minded to pay the OFP and keep the car for a couple of years. Recently, the Ford dealer we bought the car from has offered to settle the outstanding finance and change it for a brand new one. We would have to take out a new PCP, which would be over 38 months, the monthly payments would be the same (£299.56) but the OFP would be £10,008). Do you think this is something we should consider?
AP, Penarth
The reason he is making this offer is that a new Ford Kuga is about to arrive and he and Ford need to clear stocks of the current model: https://www.honestjohn.co.uk/carbycar/ford/kuga-2020/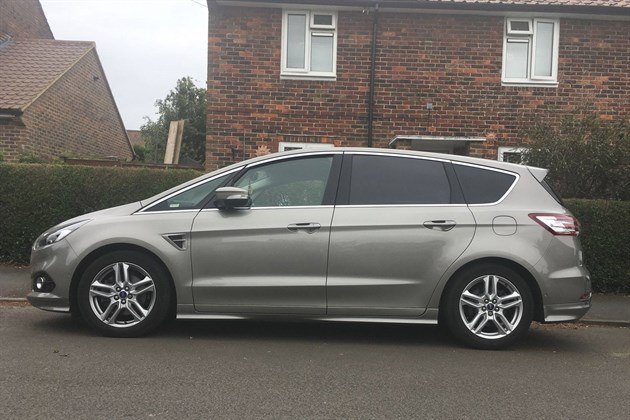 Maxed out
I have a 2013/63 Ford S-Max 2.0TDCI automatic diesel that I would like to replace with a more up to date vehicle. My mileage of 25,000 over 3 years of includes regular long trips to the South Coast and Scotland, so I'd guess another diesel would suit? But, in today's world, I'm very open to petrol/hybrid. I've read reviews saying the Peugeot 5008 7-seater is a strong contender, but your list of "SUVs under £30k" doesn't mention it? There's a nice (leather, glass roof) 2017 5008 1.6 BlueHDI Allure for around £15k with leather and glass roof. Do you think this would be a good value replacement for the S-Max?
AC, via email
I'd stick with S-Max and go for the 2.0SCTI Ecoboost with 8-speed torque converter auto or earlier 6-sped torque converter auto. The Peugeot 5008 you have seen will be the old model. They are 1.5Blue HDIs now with an 8-speed torque converter auto and over £30k.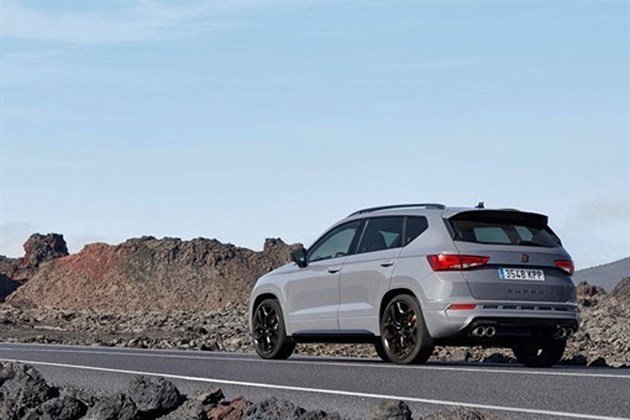 His Cupra runneth over
We currently drive a SEAT Ateca 1.4TSI. Having had it 3 years I'm thinking of upgrading to the Cupra Ateca. This only comes with a 2.0 TSI DSG-auto 7-speed 4-Drive 300PS petrol engine. I'd read there had been problems with some DSG transmissions. I'd value your opinion about my impending upgrade?
SP, via email
This has the twin wet clutch DQ500 7-speed DSG which is not the world's best automatic transmission but is not weak and troublesome like the DQ200 7-speed dry clutch DSG. Test of the Golf TCR with similar engine and transmission here: https://www.honestjohn.co.uk/road-tests/volkswagen/volkswagen-golf-gti-tcr-2019-road-test/  VAG has also just done a 300HP T-Roc, mentioned here: https://www.honestjohn.co.uk/carbycar/volkswagen/t-roc-2018/history/ (Expensive, though.)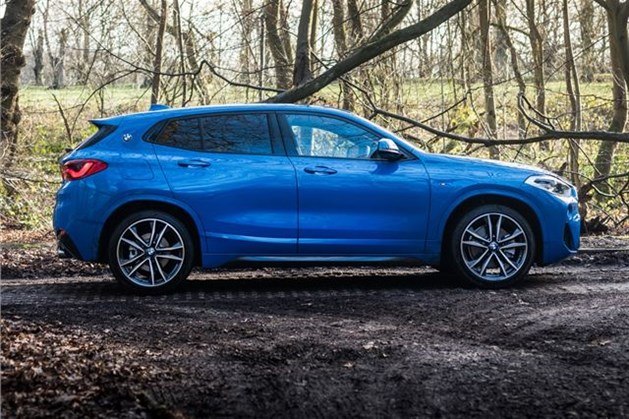 X-Factor
A friend is looking at a small petrol, automatic crossover SUV of 2.0 litres, and has a shortlist of an Audi Q2 and a BMW X2. Which would you recommend?

JD, via email
The X2 all day long. The Q2 is simply over-priced and not really very special. https://www.honestjohn.co.uk/carbycar/audi/q2-2016/ and https://www.honestjohn.co.uk/carbycar/bmw/x2-2018/ Add the VW T-Roc: https://www.honestjohn.co.uk/carbycar/volkswagen/t-roc-2018/ And the Peugeot 3008: https://www.honestjohn.co.uk/carbycar/peugeot/3008-2017/
Cover note
Until I retired I had driven fleet cars for over 30 years. On leaving employment, I purchased the fleet car I was then allocated. As part of the sale it came with a 6-month warranty. Unfortunately, the car has developed a minor defect that I have tried to get repaired under the warranty. This process has been unsatisfactory to put it mildly.  Any tips with dealing with these institutions as I have drafted, but not yet sent, a letter of complaint that already has twenty points for them to consider and I have still not got to the end of this problem?
GO, via email
What type of "6-month warranty"? Is it the balance of the manufacturer's warranty (in which case, read the service and warranty book that tells you what is covered and what is not). Or is it an aftermarket 'insured' warranty (in which case, read the warranty document to find out what is covered). That will help to prevent you from making claims for items that are not covered.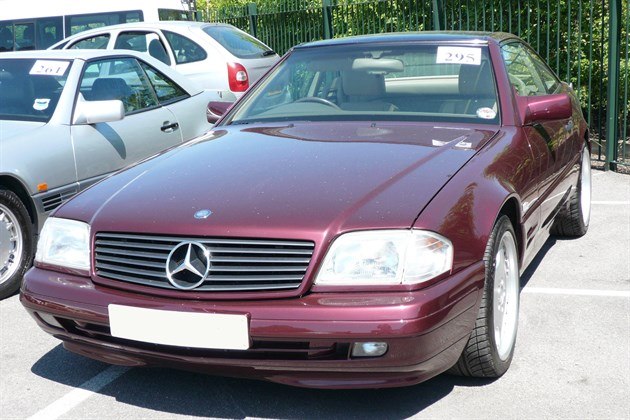 Classic dilemma
It is 8 years since I bought a red Mercedes SL from my friend who moved to Africa to live. Now I need to sell it. Please advise how best to sell the car. I want to keep the cherished registration of RUX 7.
RN, via email
The first thing to do is get a retention certificate for RUX 7 from the DVLA. Here's what you need to do to retain the cherished reg: https://www.gov.uk/government/publications/application-to-transfer-or-retain-a-vehicle-registration-number Presuming an older SL, then your best route for disposal is probably a classic car auction. I like http://www.historics.co.uk and http://www.brightwells.com / There are also http://www.handh.co.uk and http://www.classiccarautions.co.uk 
Jumping to conclusion
In one of Katie Morley's investigations reported in the "Money" section of the Telegraph) there was an instance where a jump start was used by an RAC mechanic to get a customer's car started. This damaged the engine beyond repair. Is this a danger for all car engines now or does it affect only certain types of engine?

MC, Caldicot
A couple of things could have happened. The correct way to jump start a car is, with the engine of the starter car running, connect the positive terminal of the starter car battery to the positive terminal of the battery of the car to be started and the negative terminal of the starter car battery to the negative earth underbonnet metal bodywork of the car to be started. Once the dead car has started DO NOT SWITCH OFF THE STARTER CAR WITH THE LEADS STILL CONNECTED or you will blow the systems. Remove both leads first.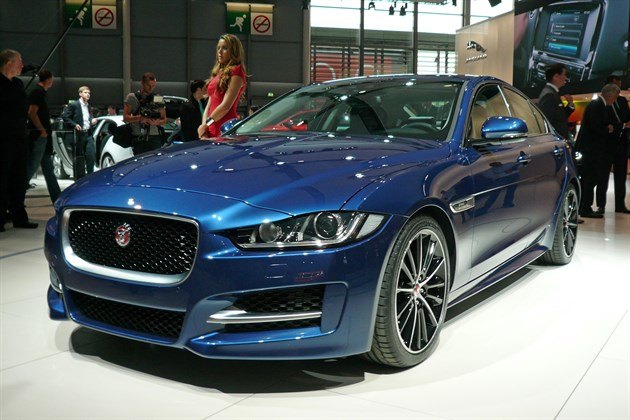 E Number
Regarding an enquiry from a Jaguar XF owner. Advise him not to buy an XE after owning an XF. He will be very disappointed. I made the mistake two years ago. After 1 month, I exchanged it for another XF. In comparison the XE is like driving a poorly constructed old banger. I maybe not environmentally friendly but, with China and India destroying the planet, I don't think my XF Premier 3-litre diesel is going kill off many whales in the near future. Go for the XF again. You can get an excellent petrol model for less than £20k. A diesel will cost a little less. So don't go for an XE. They are in reality regurgitated Ford Mondeos. Get another XF.
WBW, via email
I like the XE: https://www.honestjohn.co.uk/road-tests/jaguar/jaguar-xe-2015-range-road-test/ Your statement " They are in reality regurgitated Ford Mondeos" is completely ridiculous. They have no resemblance to a Mondeo whatsoever. The XE is rear wheel drive. The Mondeo is front wheel drive. The only part the two cars ever shared was the excellent 2.0SCTI Ecoboost petrol engine in early XE production.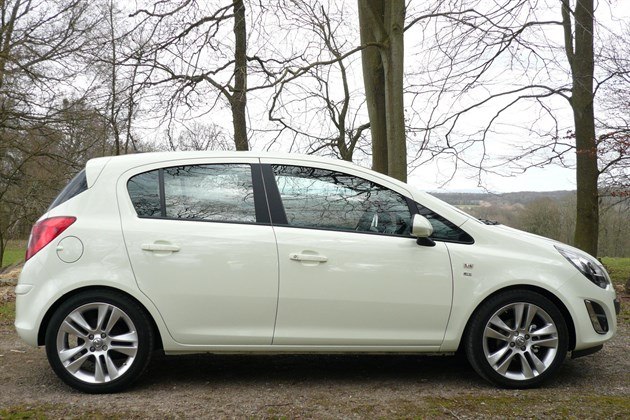 Steering in the right direction
We bought our grand-daughter a 2012 registered Vauxhall Corsa D ECOFLEX 1.0 with 89,000 miles, when she passed her driving test earlier in the year. After a few hundred trouble-free miles, the power steering failed without warning and she had to drive with the car in this condition until she could find somewhere safe to stop. After turning off the engine and re-starting, the power steering returned and she was able to safely complete her journey. This fault has occurred intermittently ever since. The car has been into the local Vauxhall dealers on 3 occasions. On the second visit a fault with the battery was identified and we paid for a new one to be fitted. For a while, that seemed to resolve the problem but then, out of the blue, and without warning, the power steering failed again. As has usually been the case, it came back on when the engine was stopped and restarted. The car was returned to the dealer but as their diagnostic check showed no fault they were unable to offer anything more. The car has since been checked out by an experienced independent engineer who was unable to confirm any definite cause for the problem. It could be something like the alternator, but as he said you could spend good money replacing it and find that the problem has still not been resolved. The car, which cost £2,900 is now not fit for purpose and is only being driven for short journeys around our grand-daughter's home. Clearly, we can't sell the car privately with this fault WeBuyAnyCar.Com is only offering around a £1,000. Is there a cost-effective solution or are we better to cut our losses, get rid of the car and gamble with another cheap second hand motor? 
AH, via email
A Corsa has Electric Power Assisted Steering (EPAS) that works by means of an electric motor directly on the steering. It will be supplied with power via a relay (like a fuse, but a contact that opens and shuts). So I think what must be happening is that the relay is opening because it is encountering too much physical resistance from the steering rack, possibly because she is holding the steering on full lock, possibly because the rack has lost its fluid, or possibly because the rack is damaged. Alternatively there may be a problem with the earth lead from the battery to the car body, but I think the former is more likely.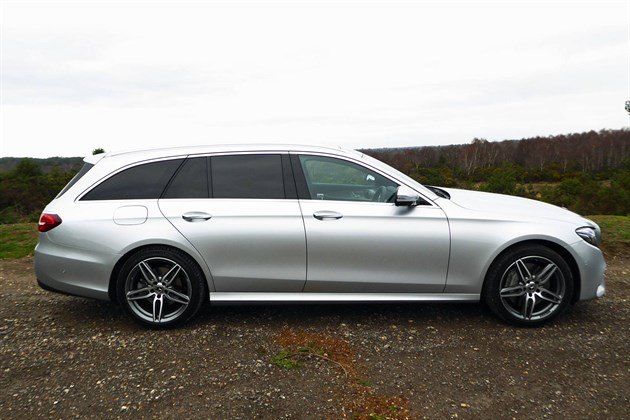 Supercar station wagon
I want to replace my 2015 Skoda Octavia VRs TSi estate with an E-Class. Mid-week it's mainly runs about Greater Manchester, otherwise it gets plenty of long runs. My head says get the hybrid. My heart; the oil burning V6. Can you help make some sense of it all? 
MH, via email
The Mercedes-Benz E400d estate is a truly phenomenal machine: https://www.honestjohn.co.uk/road-tests/mercedes-benz/mercedes-benz-e400d-4matic-estate-2018-road-test/ But no one really needs that sort of performance that is increasingly being legislated against, so it makes much more sense to go for the E300DE hybrid.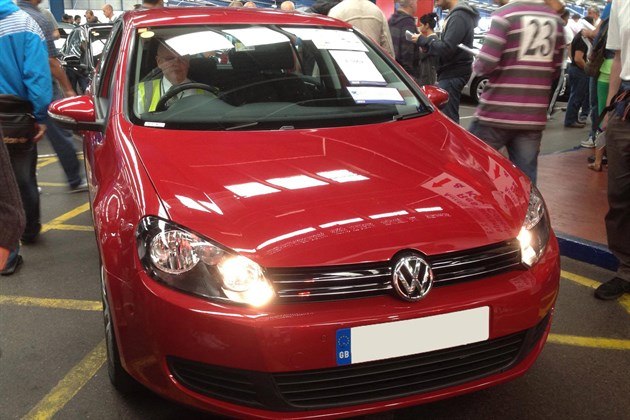 Distressed repurchase
I currently have a 2012 VW Golf 1.6TDI, owned from new. It broke down on the motorway recently and I had to ring for a recovery vehicle. As I am in my seventies it was a fairly distressing experience. One injector was replaced at the local VW garage and I am assured it is unlikely to happen again (contrary to reports I have read online). As I am now considering changing the car, I would appreciate advice on a reliable and economical replacement. We live about 15 miles from the nearest town and I take a longer journey once a month of about 200 miles return. My husband uses a four-wheel walking aid and I would need to consider transporting this on journeys with him for hospital checks etc. I have driven an automatic Toyota Yaris hybrid on holiday recently  - not sure if this would meet our needs. Any suggestions.
JF, via email
If it's a Mk VI Golf, your car will have the EA189 diesel engine that was the subject of the NOx emissions recall and was subsequently covered by a warranty against "consequential damage" for 2 years or up to 160,000 miles. In simple terms the NOx fix involves making the injectors work harder by introducing an additional injection cycle and that is why they can fail. If the failure occurred within 2 years of the NOx fix it should have been covered by VW. As long as you can get all of your equipment into a Toyota Yaris hybrid then that would be a sensible, reliable and economical replacement. https://www.honestjohn.co.uk/road-tests/toyota/toyota-yaris-2017-range-road-test/ You don't say how much you are prepared to pay? There will be a new Honda Jazz hybrid very soon and Jazz are generally more spacious and versatile inside for carrying awkwardly shaped equipment but, as yet, we have no details of the new car. If buying used, this is the current Honda Jazz: https://www.honestjohn.co.uk/road-tests/honda/honda-jazz-15ivtec-sport-2018-road-test/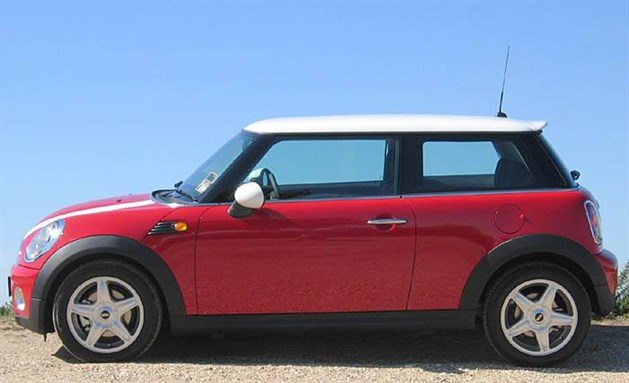 MINI mum outlay 
On 6th August my 2007 MINI One went into the BMW dealership. I suspected an oxygen sensor problem as the car was displaying similar problems to those 4 years ago when the same dealer replaced the lambda sensor. They called me to discuss the work required and I agreed to a £450 cost to fix it. A week later after very little communication from them, I was sent an invoice which, I paid, and expected to get my car back the next day. I then received a phone call saying there was still a problem which would incur a further cost of £350. I agreed to this work being carried out. I said in this conversation that I was not prepared for total costs to be above £1,500. At this point, not knowing how long the work would take, they agreed to provide me with a courtesy car, which I picked up on 14th August. I phoned a few times each week after that to get an update. Often, I couldn't get through. If I did get through and left a message, I never got a reply to my messages. Last Friday a recorded message was left to say they hadn't yet found the problem, but they said I should continue to enjoy the use of the courtesy car. Today, customer services called to say the car had been repaired and the bill comes to £880 for parts and £1,200 for labour, plus VAT. I never authorised and wasn't forewarned that the cost of repair would be anything like this. Can I contest it in any way? The car is 12 years old and even though it has only done 41,000 miles, I would never have agreed to spending £2,500 on it. They will not release the car unless I pay the full amount.

HH, via email
That's mad. You should not have entrusted a 12-year old car to a franchised dealer. Should have gone to a MINI specialist. But you laid down ground rules and the dealer broke them. So I think you can contest the bill. They are holding the car under their right of Lien. If you want it back you have to pay, then use Moneyclaim to try to recover the excess of the invoice from them later: https://www.gov.uk/make-money-claim 
Click back to Honest John's Motoring Agonies 04-01-2020 Part 1
Comments
Author

Honest John
Latest