Honest John's Motoring Agony Column 14-12-2019 Part 1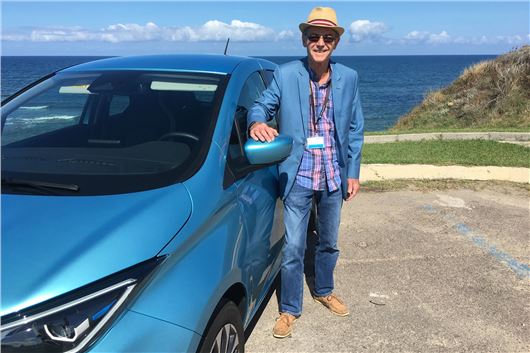 Published 12 December 2019
This week's drives to distraction cover holding patterns, self-charging hybrids, hydro-electrics, paint protection and in Part 2 we check electric avenues, paint, plug-ins, when to let go and much, much more.
As usual, emails to Honest John should be addressed to: letters@honestjohn.co.uk  Please try to keep them as short as possible.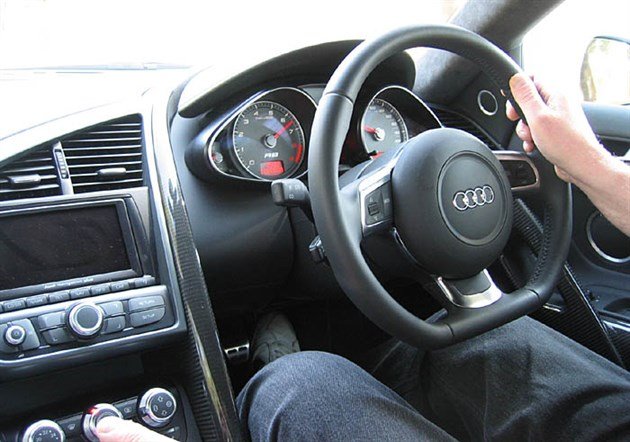 Hands on the wheel
I was recently involved in a conversation about hand position when driving. I have always been a ten to two driver. However, one of our group advised that a colleague had been involved in a car accident and activation of the airbag had dislocated both shoulders. The hospital consultant advised that he was seeing more shoulder dislocations  and that a better hand position is twenty to four. It feels very odd. Any thoughts?

DH, via email
You should position your hands to have best control of the car and avoid crashes rather than anticipate where your hands should be when you have a crash. So it depends on the car, on the road and what you feel comfortable with. Autonomous self-steering is leading to a lot more relaxed 'hands on the wheel' with less chance of pain in arthritic wrists. But its development is not perfect and you have to be ready to react when it does something strange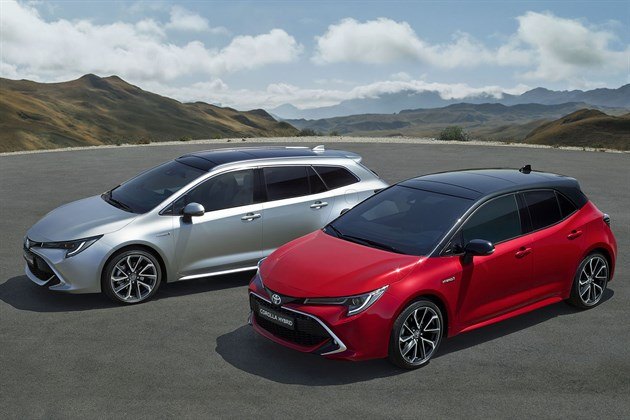 Little right charger
My husband and myself are both 82 years old. For the last 10 years we have driven a VW Golf and a VW Polo. We have been very happy with them. Now we are thinking of passing the Polo on to a grandson and purchasing another car for ourselves. Being 'non-car people' and with the many relatively new options available, we don't know where to start. We would like a car the size of a Golf, but not diesel. Maybe a self-charging car, but we have little idea what to choose, despite trying to find out about this option. The mechanic who has looked after our cars for years could offer little advice except just "go petrol". Your help would be much appreciated. A year-old car or maybe a little older would be good.
WC, via email
Probably a new Toyota Corolla. 'Used' implies an Auris or a Prius. A current model Prius is very good. If you can find a KIA Niro, you might be happiest in that. And there will be three 48v mild hybrids, plus a new plug-in GTE PHEV in the new VW Golf VIII range from next year.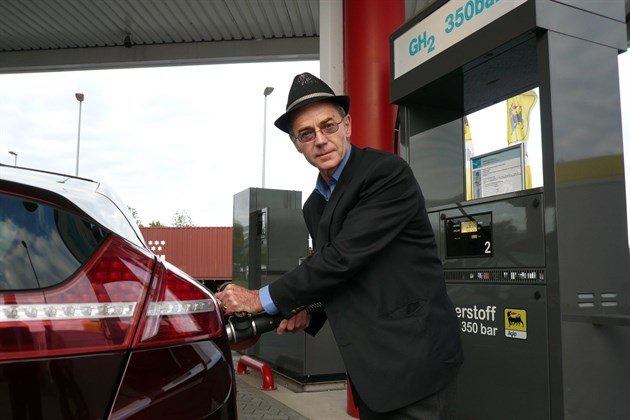 Fuel of the future? 
Over the last two weeks you have made reference to the hydrogen fuel cell as the eventual answer to the problems of electric cars and hybrids. I can find no information about how long it might be before such a vehicle will be available in the UK with the back-up required to make the system operable. 
RA, via email 
Honda developed the FCX Clarity 10 years ago. Hyundai Nexo and Toyota Mirai are both available at about £65k each. Mercedes has developed a GLC FCEV that runs on hydrogen or can be plugged in to recharge like a PHEV. Test and video of KIA Borrego FCEV here.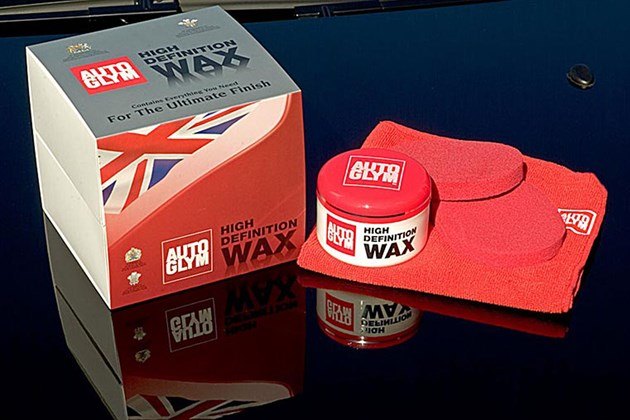 Black and right 
I fell for the sales pitch and over-paid for 'Safeguard' bodywork treatment. Having done that, what is the best way to look after the bodywork in the future? How often should I wax it, or does it not now need waxing? My Honda Civic is black, which perversely seems to get dirty quicker.
AS, Bournemouth
Black is the worst colour for showing paint imperfections and dirt, especially if you live in a hard water area because, even using a chamois, it can be impossible to eliminate streaks. I don't know 'Safeguard'. From experience I recommend Autoglym Lifeshine and compatible Autoglym Hi Def wax, at around £40-£50 a tub. One trick is to wash the car in the rain because rain is (usually) soft water and rinses the car so it does not dry streaky.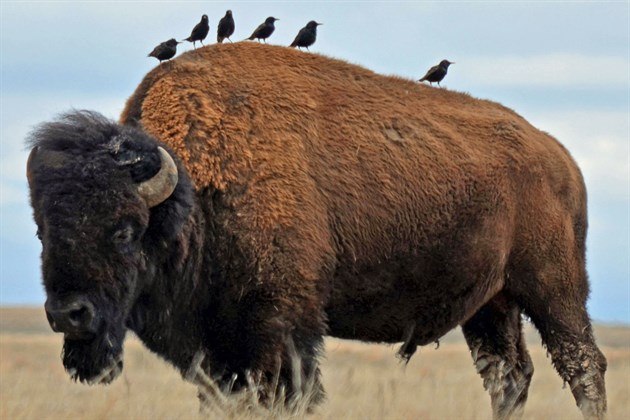 Farticle situation 
I am a long ago retired old school mechanic. I worked with carburettors and points and coil ignition. I appreciate and learn lots from your articles: Pollution; CO2 from breathing. Methane not just from cattle, sheep, pigs and horses, but from the belching and farting of African wildlife: wildebeest, zebra, hippo, hyena, wild dog, elephant, crocodiles, camels, apes, buffalo (to name but a few) must contribute to the "problem". Let the eco lot turn on them to see if they get anywhere. 
VT, via email
Well yes. When the American cavalry sought to starve native Americans by killing off the vast herds of indigenous bison, they must have reduced global warming at the time (though at quite a high price).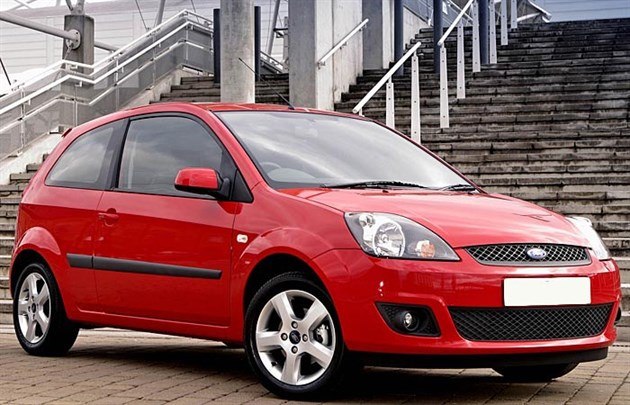 Mum's the word 
Due to ill-health my mother will no longer be able to drive, and her car insurance has lapsed. Her car is on her drive and she wants us to sell it: a 2006 3-door Ford Fiesta, around 35,000 miles. I presume we would get the best price selling privately through say, Auto-trader. How do we go about doing this without it being insured, as any prospective buyer would want to drive it? I gather that, even if they are insured to drive other cars, it still needs to be insured by the owner as well?
SB, via email
If it isn't insured then it has to be SORNd otherwise it is illegal. You can't keep an uninsured car, even a taxed car, on a private driveway without it being on a SORN. I think your best way out is to use a buying company such as http://www.motorway.co.uk , aware that a 2006 Fiesta will not bring much anyway: £300 - £600.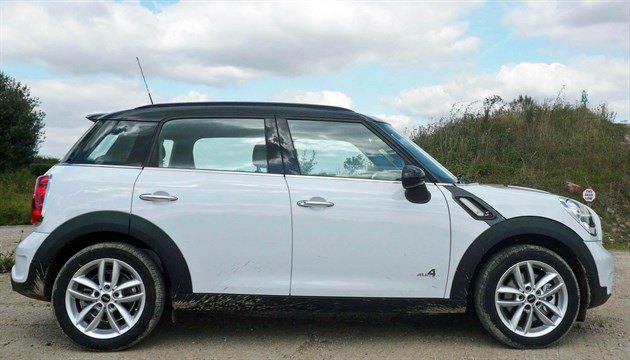 Medium rare
I am looking to purchase a second-hand medium-sized family car. My budget it £8,000-£10,000. I will use it for a 25-mile round trip 5 days a week for work and for ferrying 2 toddlers at the weekend. Size is a consideration, but I have an additional larger car for family trips. I have been looking at the VW Golf and MINI Countryman. Do you have any recommendations?
AC, via email
The MINI Countryman 5-seat version is quite spacious (beware the 4-seat option) but basic versions (non 4WD) are nothing special to drive. £8k-£10k probably buys a Golf VII (from 2013) but we have received a lot of complaints (the number has to be set against over high expectations and high numbers sold). The Focus is not much better Nor is the C-Max You should get some of the 7 year warranty still current with a KIA cee'd  The kids will like a KIA Sportage. A useful choice for economy, interior spaciousness and reliability is a Honda Jazz II (but NOT a Jazz i-shift).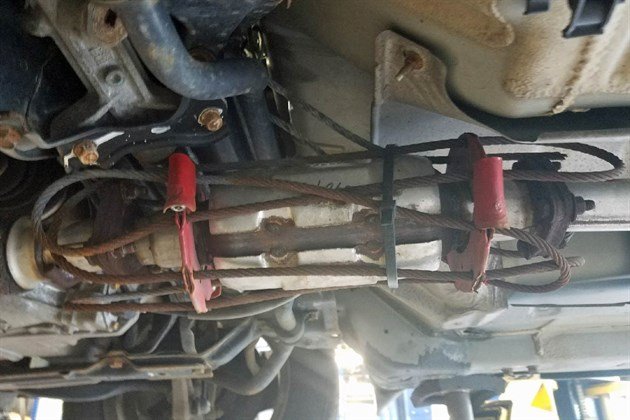 Cat burgling
The catalytic converter of my 2017 Toyota Auris Hybrid was stolen in the local Hospital Carpark. Due to the high level of such thefts, my car has been sitting in the local Toyota dealer awaiting a replacement for a month. Is there anything to check when the car is finally repaired?
AH, via email
This has been a huge problem in the USA and is now happening with Prius, Jazz and Auris: Anything with an accessible cat converter that can simply be cut off the car using an electric hacksaw or angle grinder for the precious metals inside. Probably nets the tinkers £50 a car and costs the owners £1,000 + to replace. Once replaced (presumably under insurance) make sure no emissions warning lights go on. There are lots of anti-theft devices on the Internet, for example https://www.autoaccessoriesgarage.com/Exhaust/CatClamp-Catalytic-Converter-Lock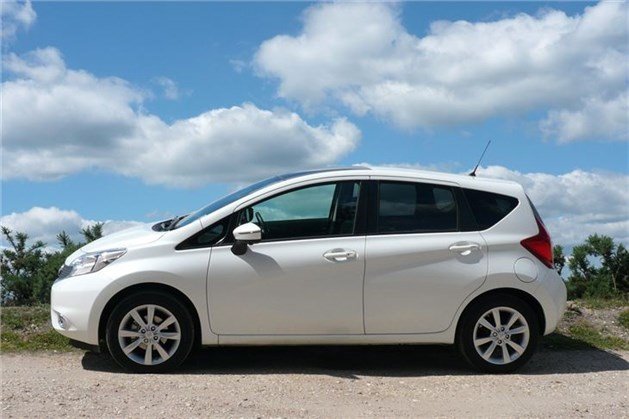 Juddernaught
We have a 2015 Nissan Note with CVT transmission. It has developed an intermittent fault with the CVT where, on occasions, there is a tremendous judder when accelerating after over-run, say pulling away from a round-about. I asked the dealer if this is a known fault on the car and he said no.  He also tested the car but cannot replicate the fault as it is intermittent. It has only done 30,000 miles.
GC, via email
There have been other reports of faults with the CVT in the Note, and in the Micra.
May need its fluid replaced. May be trouble with the electromagnetic clutch.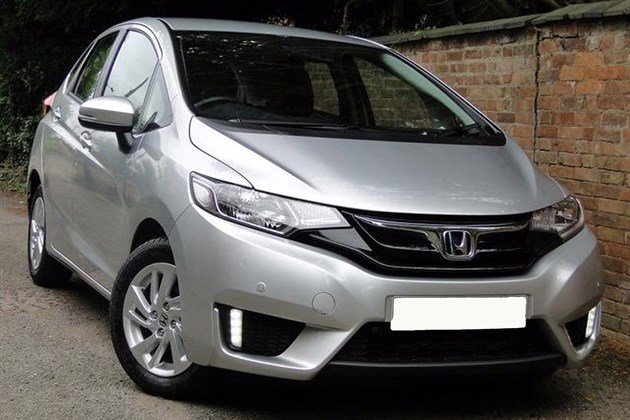 Bigging up 
My son is looking for a 1.0 to 1.4 car, not brand new, but it must have automatic gearbox as his wife won't drive a manual. It should have a bigger body than a Vauxhall Corsa, say the size of a Ford Focus. He has between £10,000 and £13,000 to spend. What would you recommend please?
CB, via email
Best bet a Honda Jazz, but the Jazz 1.3iVTEC CVT-7 is a bit slow. Otherwise a Mazda 3 2.0 Skyactiv G 6-speed torque converter auto, Peugeot 308 1.2 Puretech EAT8.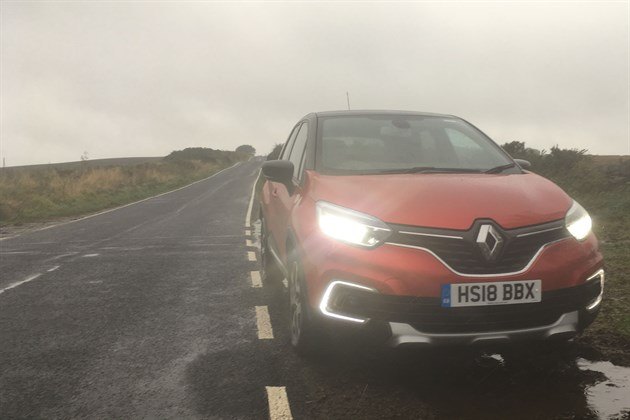 Back to the future
My wife drives a VW Polo, which we have been very pleased with. However, following surgery to her back, she now finds a higher seating position and automatic transmission much easier to drive. We have five grandchildren, so five doors would be essential. Running costs and road tax will also be important. Our budget is around £15,000. What would you suggest, given annual mileage of about 6,000 miles. 
PB, via email
Maybe a run-out old model Renault Captur 1.2TCe EGS will come within budget. Or a run-out Honda Jazz 1.3iVTEC CVT-7. Or a Toyota run-out Yaris CVT. Our current best pre-reg deals here: https://www.honestjohn.co.uk/best-pre-reg-and-nearly-new-car-deals/ (but no automatics). A KIA Venga is a good idea (still with balance of 7-year warranty). I found some for you here: https://www.honestjohn.co.uk/cars-for-sale/search/?make=Kia&model=Venga&p1=&p2=15000&searchTypeId=17&l=KT13+8QH I also found a VW T-Cross for £15,577: https://www.honestjohn.co.uk/cars-for-sale/search/New/?make=Volkswagen&model=T-Cross&p1=500&p2=16000&searchTypeId=9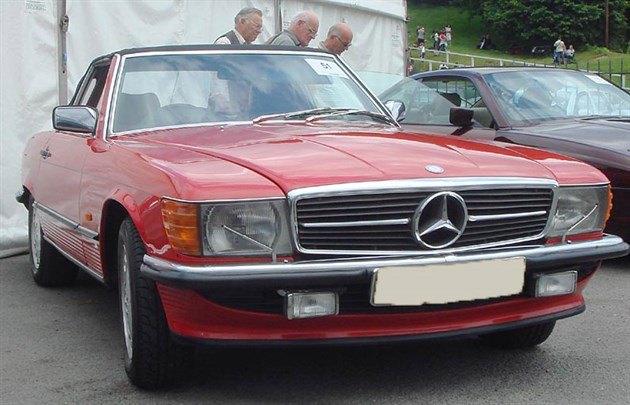 Oh, Lord, won't you buy me…
Greetings, Honest John !! It's so nice having you there when one wants an honest answer - you are much appreciated. I have a friend who is planning on selling her white 1985 Mercedes-Benz SL280. She is the second of two lady owners and has had the car for 25+ years. The car has always been well maintained and is in excellent condition. It is white with a blue leather interior and with all the original 'bits'. It has a soft top and a hard top. She has been advised to 'only sell it through the Mercedes Club', but I'm just wondering (on her behalf) what price she could hope for/expect and is said club the best way forward ??
AR, via email
That will be an R107. Probably the best place to sell is a classic car auction, such as Historics. They will be able to advise what sort of price to expect, but R107s are now starting to make reasonable money. See Historics Valuations.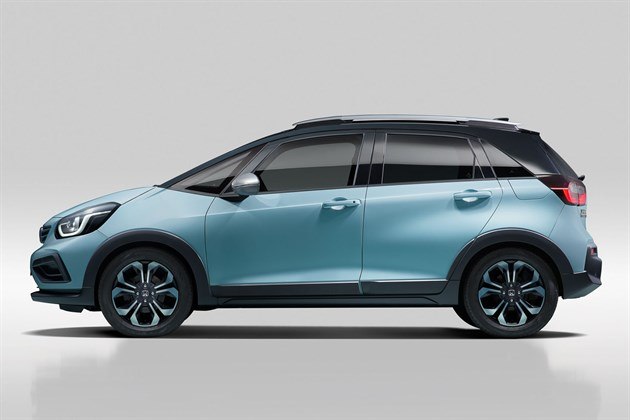 Hip replacement therapy
I am now 81 and having some discomfort in my left hip on long journeys, which I make frequently. I am considering changing to an automatic after only driving manual cars. Would it be easy to deal with the change at my age and does the Skoda Fabia have a good automatic gearbox.

AC, via email
Unfortunately the Fabia has VAG's infamous Czech-built DQ200 7-speed dry clutch DSG that has probably caused more trouble than any other automatic transmission in the history of the car. Mazdas have excellent 6-speed torque converter autos about which I have only ever received one complaint in 7 years, v/s thousands about the DQ200. Suzuki Swift and Baleno 1.0T Boosterjets can be had with excellent 6-speed torque converter autos. Perhaps the kindest is the CVT-7 in the Honda Jazz, the latest version of which has just been announced, including a hybrid (photo). You could also consider the new Toyota Yaris hybrid that has a mechanical planetary CVT transmission. Very important to learn to drive two-footed so you can stop the car instantly with your left foot.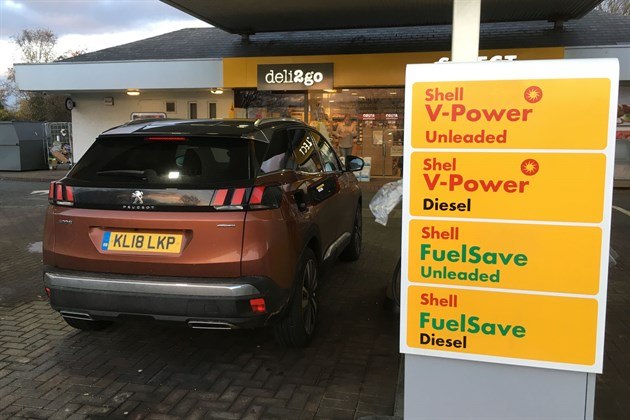 Going well
I am awaiting delivery of a new Peugeot 3008 Allure Model 1.2L PureTech 130 EAT8. I know you have been running a 3008 and can you please advise on the grade of petrol that you recommend: ordinary or premium? If premium, what are the benefits in the longer term.

JC, via email 
I recommend Superunleaded, preferably Shell V-Power 99RON, and no one pays me to recommend it; least of all Shell. 99RON means more torque at low rpm so your EAT8 will shift up earlier, saving fuel. The additive package in the fuel keeps the fuel system clean and lubricated for long, trouble-free engine life. Please let me know how you get on with your 3008 1.2 Puretech 130 EAT8. That's what I wanted but they wouldn't (or couldn't) let me have one so I had to settle for the 1.5 Blue HDI130 EAT8, and now have a C5 Aircross 1.5 Blue HDI130 EAT8.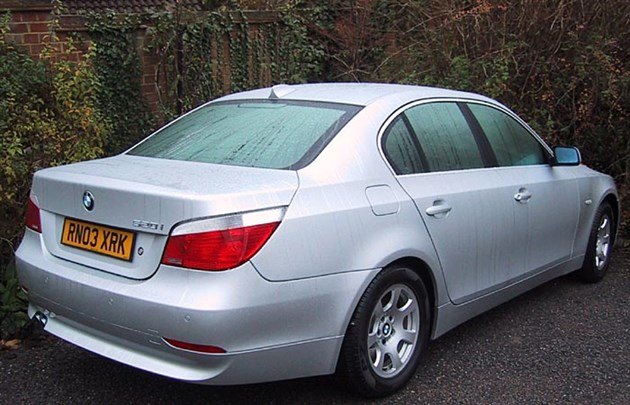 Circuit raining
I know your experience is legendary, and now I need your help. I wonder if you might be able to solve a major electrical problem I have with my aging BMW 525d, built end 2006, and which I have been happily driving for the last ten years. My difficulty is that the problem is intermittent, and then disappears without trace. Last month I was driving at night when, without warning, there was a pulsating loss of electrical power, with the headlights flashing off and on, speedo dropping to zero and then recovering, radio going off and on, loss of display, also off and on, and any manner of warnings on the display appearing such as transmission, ABS, flat tyre monitor, and the car going totally dark in between these pulsating events. Later, the car behaved absolutely normally and the check button gave "check OK", "no faults". Bizarre. Some days later I took the car to my local BMW dealer, who looked rather puzzled. But as the AGM battery was six years old I asked them to put in a new one. Also, there had just been a recall for this car due to possible poor earth connection to bodywork of the battery cable. This was also checked out while the battery was being replaced. The BMW service manager told me afterwards the OBM had recorded a battery short circuit. All this reassured me. So I left them quite happy in the believe that all my problems here had been solved. But today as I was driving slowly through the high street the problem reoccurred. First the radio and display disappeared and repeatedly came back, I noticed the speedo drop to zero a couple of times, and then the big display warnings came, this time ABS and Flat Tyre Monitor not working. I continued driving. Shortly afterwards everything was OK once more, but then the same problem came back again a little while later. I had really thought that the old battery was the cause of the problem (perhaps buckled plates), and that the new AGM battery marked the end of these problems. How wrong I was. Do you perhaps have any ideas on this?
DB, via email
You came to the right place. This is a known E60 problem due to water leaks into the trunk and the location of crucial electrics in the base of the trunk. You'll find out all about it here: BMW E-60 Carbycar entry. There's even a You Tube video of a German cursing the German who designed the boot seals and the electrics that way. Your experience is about to be added.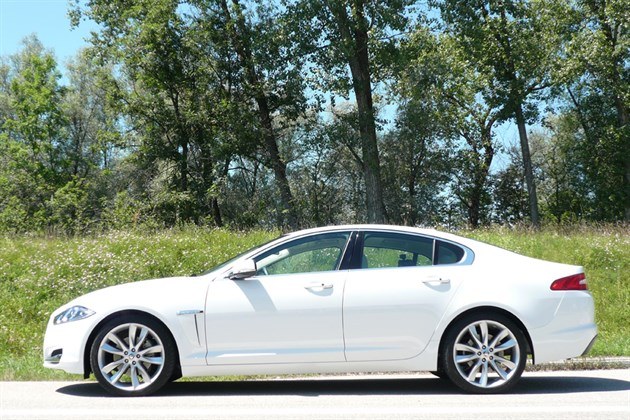 Difficult customer
I own a retail garage and a customer purchased a 2011 Jaguar from us approximately 5 months ago. The car is running perfectly, but he has just discovered that the door had been repaired using paint and filler and he now wants £1,000 back. This was discovered because his warranty was running out and he wanted it checked over. Obviously, we were unaware that this repair had taken place, and we are uncertain as to when it was repaired due to its age. I have tried to explain that vehicles are damaged all the time and there is no way of knowing when the repair had taken place.  I have received a quote of £500 to rectify it, but he is not letting me do this. He just wants £1,000. Please could you let me know if I am within my rights to offer a repair.
KC, via email
If you did not know the door had been repaired you did not make a "misleading omission" under the Consumer Protection from Unfair Trading Regulations 2008, so you can offer your repair.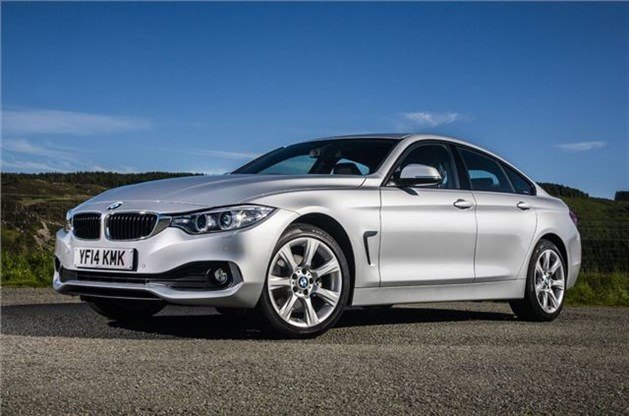 Chain reaction
I took my 2014 420i to my local garage for rear pads (first time I've gone outside the BMW dealership). The garage says they can hear a rattle from the timing chain and advise an investigation/ replacement. I thought chains should last say 200,000 miles. Mine is at 85,000. Should I be talking to the main dealership I bought the car from a couple of years ago. It has a full BMW service record to date. Is there a known timing chain problem with some BMWs?

AS, via email
This has a new series of N20 petrol engines with timing chains at the front rather than the rear. They came with capacities of 1,592cc (420i) and 1,997cc (425i, 428i). Thousands of early production N20 engines were built with faulty internal plastic timing chain guides. Evidence indicates that defective polycarbonate compositions were utilized in the manufacturing of the timing chain guide, and as a result over a very short period of time the rigid plastic guides would break down and deteriorate in the engine with little or no warning. Upon failure of these internal plastic components, the timing chain slackens (becomes loose) and jumps teeth on the upper cam shaft sprocket causing catastrophic damage to the engine by un-synchronizing the cam shafts and valve train. See BMW F30 3-Series Good&Bad for more.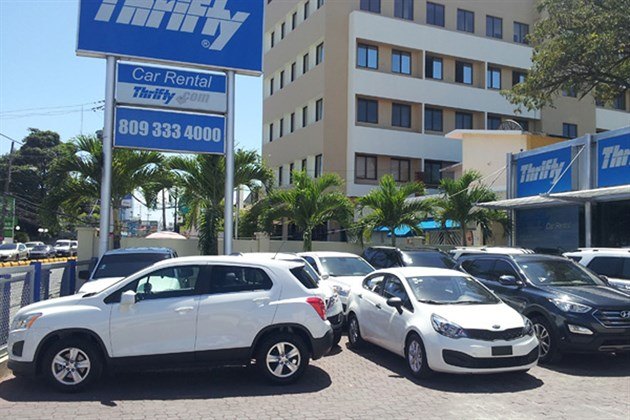 Rental problems
A friend who lives in London, visits his elderly mother in Glasgow once a month. He hires a car from Friday evening to Monday morning. There is a local branch of Enterprise, who supply a Fiesta size car and charge £200 for the period. Neither son nor mother are car savvy and the lady pays, so that they can go out when he visits. I, on the other hand, am bothered that it is costing him so much and am writing to ask you if this is typical for a weekend hire and, if not, do you have any recommendations to offer that can cut the cost with Enterprise, or perhaps find a national firm that delivers/collects to/from their home? They have no family or friends in Glasgow that can assist with car loan/adding to insurance.
FS, via email
No reason not to check with Budget, Avis, Hertz, SIXT, Thrifty and the other rental companies. But obviously collecting and delivering from a home implies a cost. Does he train up, or fly up? Easier to hire a car from the airport than from the station so it's worth comparing the total package cost of train + hire with plane + hire.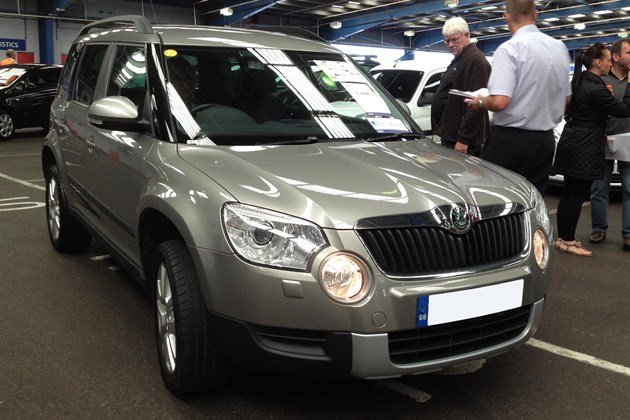 Yeti again
I have had two Skoda Yetis, both 1.2 TSI DSG. I generally change at about 5 years and 50,000 miles. (Happily I have had no problem with the DQ200 DSG on either car.) I am looking at a replacement and thinking of VW T-Cross, SEAT Arona or Skoda Kamiq. I don't need anything bigger. The question I can't get an answer to is the seat heights of the three. Now in my 70s and wife with dodgy back, we much prefer a car you slide into rather than one you sink down into or climb up into. The Yeti was just right in that respect and with 16-inch wheels provided a nice comfortable drive. Can you direct me to where I can compare seat heights without having to slog around each dealer with a tape measure?

WT, via email
I tested the T-Cross here. I didn't measure the seat heights but I was very impressed that both driver's and front passenger's are height adjustable on all versions. Kamiq tested here.  Arona tested here.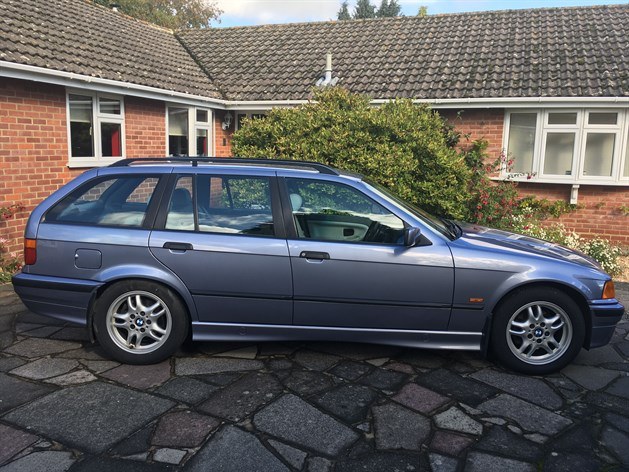 Homer Simpson
I have a 1996 BMW 320 Touring auto with a sunroof, in good condition and 72,000 miles. MoT, etc. Serviced annually. Always garaged and in good condition inside and out. Not used in winter between 2000 to 2015 as we were always overseas in winter. It has been a great servant to use, but is no longer required. How do I get her to a good home to continue to receive TLC?
AP, Devon
Full E36 story here. To sell to an enthusiast, there's an E36 owner's club Facebook Page. It's also catered for in the BMW Car Club E36.And there's an E36 forum. 
Click to Honest John's Motoring Agony Column 14-12-2019 Part 2
Comments
Author

Honest John
Latest