Honest John's Motoring Agony Column 07-12-2019 Part 1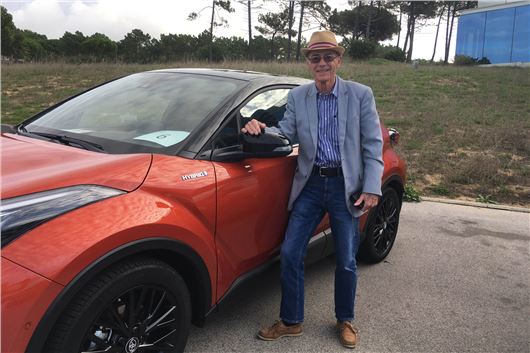 Published 05 December 2019
This week's accelerative action involves non-starters, slipping gears, satisfaction surveys, trouble in traffic and in Part 2 we look ahead 50 years, worry about CFCs, complain about Cayennes and much, much more. 
As usual, emails to Honest John should be addressed to: letters@honestjohn.co.uk  Please try to keep them as short as possible.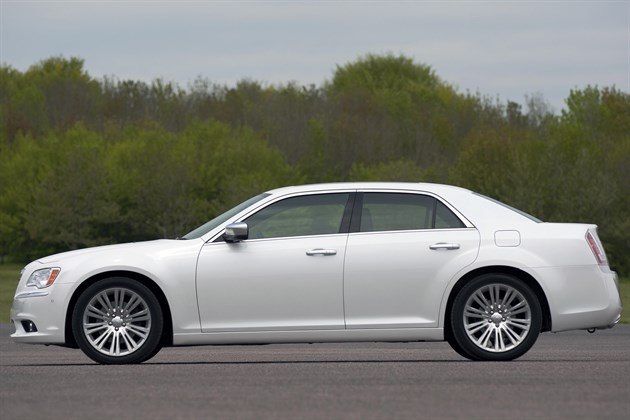 Wakeup call
I left my late-shape Chrysler 300 V6 diesel sleeping in a hotel car park for four weeks and came back to a very flat battery. Due to motorised door and boot locks I was unable to gain access to jump start. An AA patrol got in by means of some door stops to enable access to the bonnet pull, by means of a plastic sleeve rod. No damage other than chipped paint on the rain gutter. (40 minutes from arrival to departure, can't better that). Chrysler dealer advice had been smash a window. I need to leave the car again for a few weeks. Are you able to advise any modifications to the car that would facilitate a jump start? I understand this is a problem with other cars.

MW, via email
I think the best advice I can give is to get a new battery, then make sure you switch off the interior light at the light switch itself before leaving the car. The 'see you out' delay switch can remain live after the light goes out and then drains the battery.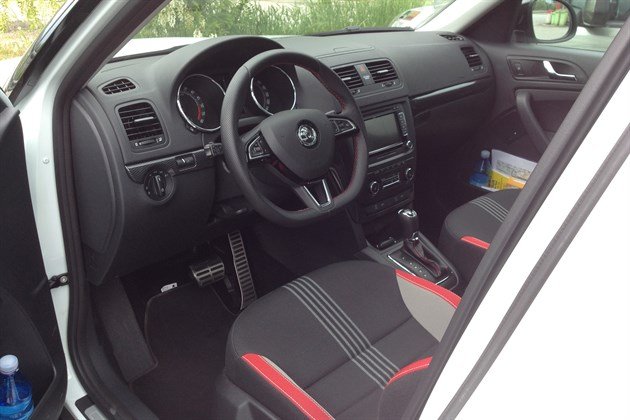 Advancing gearlessly
I would be grateful for your advice concerning my Skoda Yeti 1.2TSI automatic 7-speed DSG. I bought the car new in March 2017 and it has done 19,000 miles. I asked the dealer at the last service to check the gear changing, as occasionally it seems to slip up or down the range for no apparent reason. The dealer said it was fine, but I am concerned that my warranty will end in March 2020, and wonder if you could suggest an independent I could use to give me a report.

PT, via email
Depends where you live. Have a look here to see if you can find any independent VW specialists in your area: https://good-garage-guide.honestjohn.co.uk/ Failing that, a member of http://www.fedauto.co.uk (automatic transmission specialists).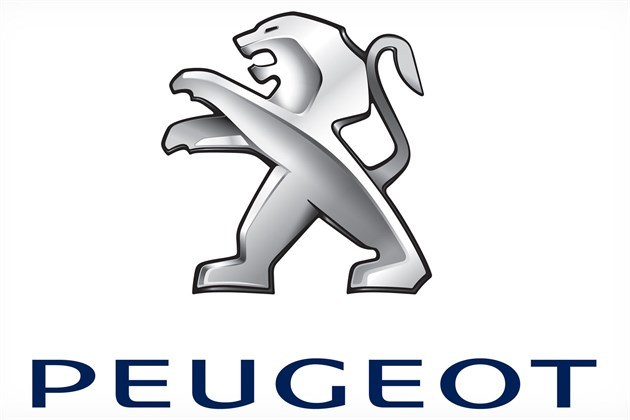 Faults information
You mentioned the relative positions of Jaguar and Peugeot in the JD Power customer satisfaction survey. What you did not mention is that BMW is bottom and Audi close behind. Yet in the article from Andrew English directly above your column, he extols the virtues of BMW, which makes no sense. Is this survey really of any value to a car buyer? JD Power admits that major faults have decreased across the board, so is the survey primarily tracking minor faults now and therefore does not carry so much weight? And, with only 11,500 responses out of 34 million cars on the road, it seems to me quite a narrow base on which to judge any make. At best it might offer an indication, no more?  
WJ, via email
If you want to find what goes wrong with cars, consult the good/bad sections here: https://www.honestjohn.co.uk/carbycar?/ All based on direct reports of faults recorded from 1,000,000 letters and emails over 25 years. (Tata has now announced that Jaguar is not for sale and Peugeot appears to be in takls with FIAT.)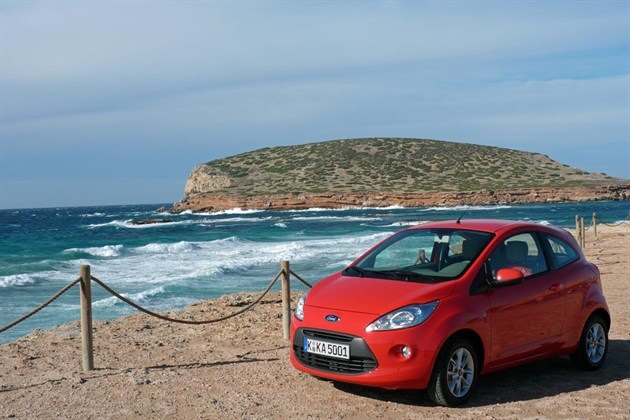 Non-stoppable
We own a 2012 Ford Ka, which has done 61,000 miles and we've been very happy with it as we only do short journeys in the main. About a year ago, the stop/start became intermittent when stopping at traffic lights, but it has now stopped working altogether except if the engine stalls, in which case depressing the clutch will restart the car. I suspect the battery, as it is the original. However, apart from the stop/start not working, everything else is still OK, including starting first time on frosty mornings. If the battery is the problem, is there anything to be gained from renewing it (other than the restoration of the stop/start) or is it advisable to fit a new one?
MB, Sampford Courtenay, Devon
You are rightly suspicious that the high cost of a new stop/start battery is difficult to justify. As long as the car still starts immediately on the key I'd leave it alone, but do be prepared for it to fail completely on a cold and frosty winter's morning. A jump starter could come in handy: https://kit.honestjohn.co.uk/top-tens/top-10-jump-starters/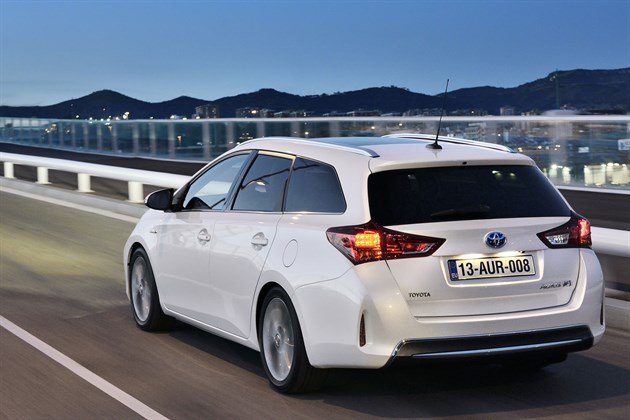 Baggage attached
My faithful 2002 Audi A4 has just died. Rather than buy another ancient large saloon, I thought I'd look for a mid-sized hybrid, up to 2 years old. I need reasonable (but not estate-car levels) of easily accessed luggage space. I'm not particularly bothered if it's two-door or four-door. I often spend between two and three hours on the motorway, so I want something reasonably long-legged. I want to be fuel-efficient and environmentally friendly. I'd rather not pay north of £15k - although that's not an uncrossable line. Any suggestions?
MG, via email 
I'm afraid that pretty much pins you down to a Toyota Auris hybrid Touring Sport.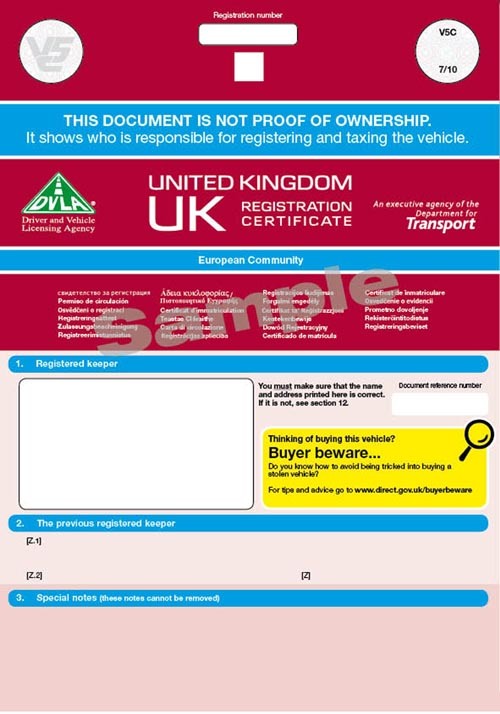 My bother's keeper
Back in 2010 you wrote about having to send off part of the V5C document detailing the new keeper when you sell a car. I did this when I sold a car last year and didn't receive an acknowledgment. Having paid a fine this morning, 15 months later, I then found that it is up to the DVLA to prove I hadn't sent it. Here's why: Interpretation Act 1978 - Section 7: http://www.legislation.gov.uk/ukpga/1978/30, which says: <<References to service by post. Where an Act authorises or requires any document to be served by post (whether the expression "serve" or the expression "give" or "send" or any other expression is used) then, unless the contrary intention appears, the service is deemed to be effected by properly addressing, pre-paying and posting a letter containing the document and, unless the contrary is proved, to have been effected at the time at which the letter would be delivered in the ordinary course of post.>> This Act is still in force and means it is up to the DVLA (in this case) to prove I hadn't sent the form, which they clearly could not possibly do. In other words, I should have simply wrote stating that the form had been correctly sent and pointing out that it was up to them to prove I hadn't. I wish I had seen this before I paid the £40 fine. Perhaps you could write about this to warn other motorists who get caught by the DVLA. Which seems to lose the change of keeper notification with alarming frequency. I'm sure it's not just to boost revenue..
RG, via email
Very many thanks for that. Of course it would be proven conclusively by sending the Part 9, Part 10 or Part 11 by Post Office Special Delivery and keeping the certificate of posting and certificate of delivery. I'll take this opportunity to warn readers to always  complete and send the correct part, even when past-exchanging at a dealer, which is something far too many people don't do.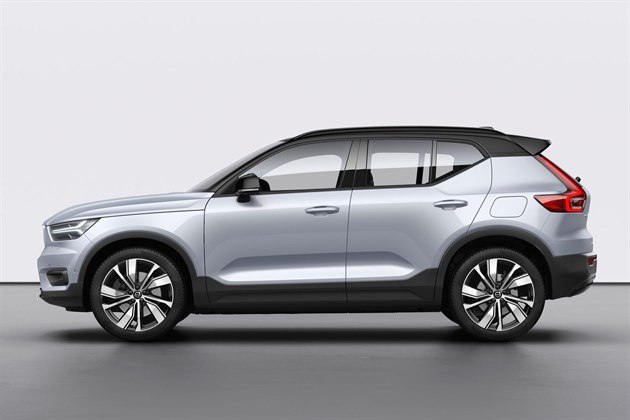 Sitting up
Having driven Volvo V50s for 14 years it  is time to change to something different. I am thinking of a smallish SUV, no larger than the V50, petrol, automatic, heated leather front seats or part leather, reversing aids, maximum 17-inch wheels. Being an avid reader of your column I am finding it difficult to come up with something that doesn't have a DQ200 seven-speed dry clutch DSG, which seems to rule out Audi Q2, SEAT, VW and Skoda, leaving me with Honda HR-V, Hyundai Kona or a MINI Countryman, none of which ever seem to be recommended in your column. You are currently mentioning VW T-Cross but does this not have the dreaded gear box? I would really appreciate some help and direction.
AW, via email
Happily, even 1.5TSI VW Tiguans and Audi Q3s come with DQ381 7-speed wet clutch DSGs rather than DQ200s. But most people (including me) reckon that the nicest mid-size SUV at the moment is the Volvo XC40 T4 or T5: https://www.honestjohn.co.uk/road-tests/volvo/volvo-xc40-t5-2018-road-test/ next down, I like the Honda HR-V Sport 1.5T 182 CVT-7: https://www.honestjohn.co.uk/road-tests/honda/honda-hr-v-sport-2019-road-test/ The smaller and cheaper VW T-Cross does have the DQ200 but it doesn't seem to have been much trouble with the 1.0TSI engine. Only one report of a problem so far. T-Cross test here: https://www.honestjohn.co.uk/road-tests/volkswagen/volkswagen-t-cross-2019-road-test/ The most economical is the stylish Toyota C-HR hybrid that has now been refreshed with a more powerful 2.0 litre engine: https://www.honestjohn.co.uk/road-tests/toyota/toyota-c-hr-20-hybrid-2020-road-test/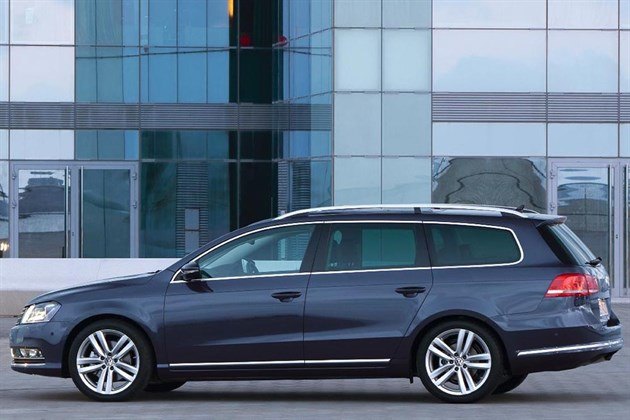 Immovable object
I have a recent DSG gearbox issue and seek your advice. My car is a 104k mile 2009 VW Passat Estate B6. No major issues and regularly serviced, including gearbox oil at 40,000 miles as recommended. After a recent morning start, the car would not move. Handbrake released and the car would not rev above 1,500-1,800 and clearly was constrained by a load. In further attempts, the engine revved freely only in 'S'. A further 5 minutes of testing resolved nothing. Later that morning the car started and the gearbox was normal. In both circumstances, there were no warning lights on the dash. I obviously do not want to travel any great distance, or is this just a one off? Can you recommend any diagnosis test that could be performed?
JH, via email
This must be a DQ250 6-speed wet clutch DSG. I would guess that the problem is in the selector rather than the transmission itself. I had something like this in a new SsangYong yesterday. The car would not move, as if the brakes were on. It turned out it was because I'd stopped (to take a photo), leaving the engine running and, because I had not re-fastened the seatbelt on re-entering the car, a safety system prevented the car from moving.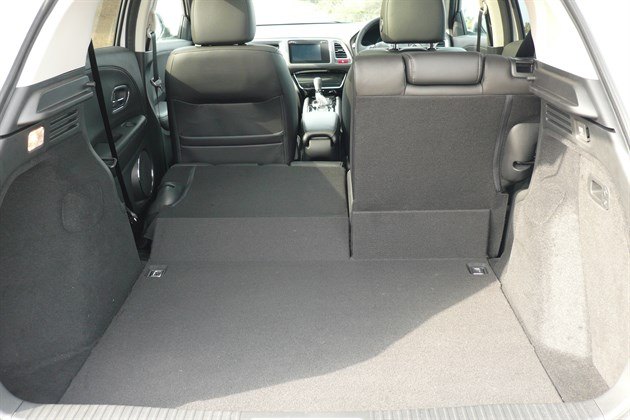 Mum's the word
On your recommendation, we previously ran a 2002 Honda Jazz, now replaced by an Audi A1 1.4 150PS TFSI. I also sold an Octavia 1.8 DSG before any oil-burning or DSG issues became apparent. The Octavia was succeeded by a 2016 Dacia Duster 1.2TCe 4WD also based on your review and it does exactly what we require regarding "off-road" parking at National Trust properties, bad weather driving, etc., and so we want to retain it. Our dilemma is that my disabled mother-in-law now finds it almost impossible to get into the Duster, and the A1 is too small to carry her wheelchair plus 3 passengers. She had no problem with access into the Octavia and so I intended replacing the A1 with an Octavia 1.5TSI. However, in "Mum's the Word" on 10 August 2019 you implied that this engine should be avoided. So what car, no bigger than the Octavia, (saloon or hatchback) would you recommend with at least a metre square boot, and deeper than a Prius boot (to take the wheelchair without dismantling it), the same power as the A1 (0-60 in 7.9 seconds) and disabled friendly access. We have no pre-conceptions regarding manufacturer, petrol or hybrid, but not diesel.
ME, Croydon
Prior to a September 2019 software fix, a number of readers had been experiencing hesitation and 'kangarooing' from the VAG 1.5TSI. Not universal, but common enough to be disturbing. Happily now  resolved. An altyernative worth considering is a Honda HR-V 182 Sport because it shares the large and versatile load area of the Honda Jazz. The seats fold flat and low, while alternatively the rear seat squabs can be lifted up for carrying objects like wheelchairs in the centre of the car. Test here: https://www.honestjohn.co.uk/road-tests/honda/honda-hr-v-sport-2019-road-test/ When I had an HR-V I fitted it with Michelin Cross Climate tyres that gave it reasonable capability in mud, excellent traction in snow and also improved the ride quality: https://www.honestjohn.co.uk/our-cars/honda-hr-v/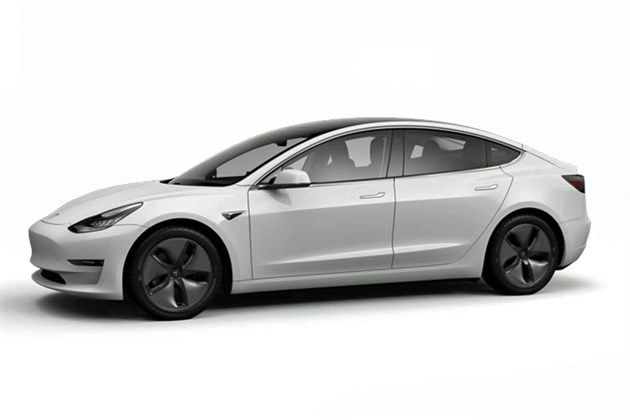 Just Tesling
I have a 2017/67 Mercedes-Benz C200 (petrol) AMG Line. I have been happy with the car and do about 7,000 local/dual carriageway miles per year. I only occasionally use it to commute 4 miles to work. I have recently seen the Tesla Model 3 standard version (starting at £36,400) and am very tempted to order one next year. I really like the look of the car; the size is pretty much the same as my C-Class. I have my own driveway at home, so could charge over-night. My question is, would the Tesla Model 3 be a good change for my C-Class? Have you had any early reports of quality or reliability issues with the Tesla? I plan to buy on HP as I always do as I don't like PCP. Does this sound like a good idea or would I be better off waiting to see what Mercedes and BMW come up with in the mid £30k range? 
MC, via email
The Tesla Model 3 is an outstanding car for the age in which we live, but two readers have had issues with the paint: https://www.honestjohn.co.uk/carbycar/tesla/model-3/ The excellent BMW 330e plug-in is already here, but starts at just under £40,000: https://www.honestjohn.co.uk/carbycar/bmw/3-series-g20-2019/history/ There is also the BMW Active Tourer 225xe: https://www.honestjohn.co.uk/carbycar/bmw/2-series-active-tourer/history/ MB has some MQ mild hybrid and hybrid versions of its C Class: https://www.honestjohn.co.uk/road-tests/mercedes-benz/mercedes-benz-c200-2018-road-test/ 48-volt and 12-volt mild hybrids are destined to be widely offered in 2020.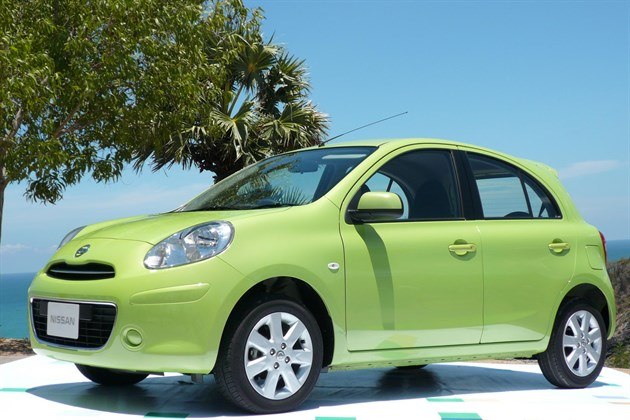 Silly issue
I bought my Nissan Micra in 29th September, 2014, and  I noticed on 20th April 2019, while washing the car, that the paint had started peeling from the sill underneath the driver's door. This also happened in 2016 from the sill underneath the passenger door and was fixed under warranty. There is additional corrosion in the corner of the hatchback as rainwater has not been draining away properly. I contacted the dealership first as they have always been very quick to fix problems in the past. However, I was told that Nissan would not repaint the sill underneath the passenger door under warranty and if I was unhappy with this response, then I was to make a complaint through the Nissan complaints system, which I did. The complaints team rejected my assertion that the paintwork is faulty and maintain that the damage has been caused by stone chips. If the paintwork had not peeled in 2016 and been repaired, I would have accepted their argument. However, I believe that the paintwork is faulty and I have found examples of other people affected by peeling paintwork too. Is Nissan correct in your opinion and the damage caused by stone chips or do you think the paintwork is faulty and I can seek some redress?
JC, via email
This is paint peeling from 'Stoneguard' on the sill that is slightly flexible and absorbs the impact of small stones, but the paint over the stoneguard can flake. Because it's just the sill and can easily be isolated with masking tape and newspaper, you could consider overspraying it with a 'rattle can' from Halfords. Paint is only ever warranted for 3 years but I'm surprised the dealer has not agreed to do what is really a very small job for you free of charge.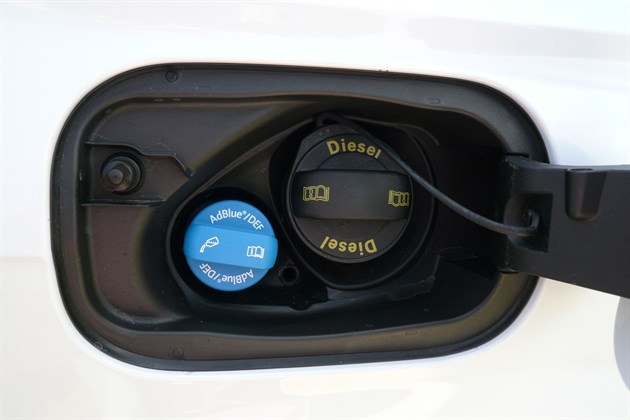 Two Blue or not Two Blue? 
At short notice, we ended up in a 2018 LandRover Discovery to drive to Italy. All is good, but the AdBlue was low. The JLR specification says AdBlue should conform to ISO 22241-1 or DIN 70070 and the type is AUS32 or ARLA32, designated by a red top. Passing through France, I found 2 types: one with a blue top and one with a RED top which showed AUS32. Because we had a caravan attached I waited until we reached Austria to search for AdBlue without the caravan attached. JLR Assist said that it did not have to be only JLR AdBlue, but here, having checked several garages, only one type is sold conforming to ISO 22241–1 with no mention of AUS32. Because I'm treating this car as I would my own I have brought it to a JLR dealership in Innsbruck to have 15 litres added, which I know will be far more expensive but it will be right. Can you please shed any light on why there are 2 types in France but only one type in Austria and possibly in other EU countries. I always ensure that mine is full before a long trip and have avoided non-branded AdBlue simply through a lack of detailed knowledge and would always air on caution rather than use the wrong type.

MN, via email
I don't get this. JLR does insist that its branded 'DEF' is used, but if there is a special type for Jags and LandRovers, why is there a standard type of AdBlue for every other car in the UK? The stuff crystallises, so you have to clean the container filler and don't use a half container-full if it has been sitting around for a year. But I can't see any reason for a special type of AdBlue for Jags and LandRovers.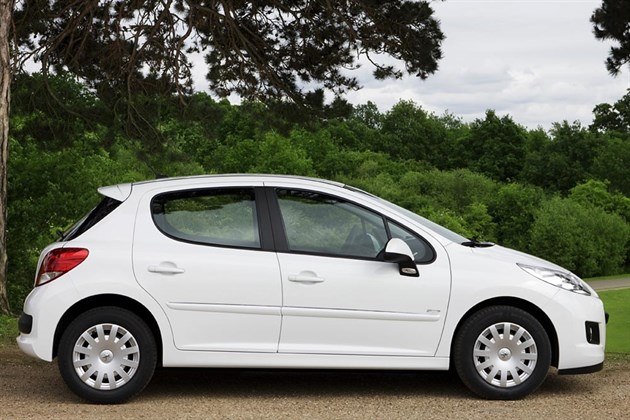 Out Vauxed
I recently decided to take advantage of the Vauxhall £4,000 scrappage scheme trade in offer, and trade in my 2006 Peugeot 207 for a new Vauxhall Viva. The Vauxhall dealer accepted my order under the scheme, but cancelled it two days later, the reason given that PSA would not accept trade-ins from existing Peugeot and Citroen owners in order to protect their dealerships from loss of trade on servicing and repairs after changing to Vauxhall. I then visited a different Vauxhall dealer 20 miles away, who accepted my order under the scrappage scheme, plus a deposit, only to telephone me the following day to cancel my order and return my deposit cheque, with an apology, stating the identical PSA reason as the first dealer. If I understand the situation correctly, PSA is protecting its loyal dealerships and discriminating against its loyal retail customers at the same time. Considering that Vauxhall is now also a PSA Group company, where is the logic ? Is it lawful for any manufacturer/supplier to operate such a condition that excludes certain normal retail customers from purchasing a product but allows other retail customers to buy ?
AC, Stockport
A very interesting email. But PSA under Carlos Tavares is now one of the most profitable car manufacturers in the World. It picked up GM Europe from GM, of which Vauxhall is a UK brand steeped in heritage, but the cars are frequently sold at a discount. That may change with the advent of models like the excellent new Corsa: https://www.honestjohn.co.uk/road-tests/vauxhall/vauxhall-corsa-2020-road-test/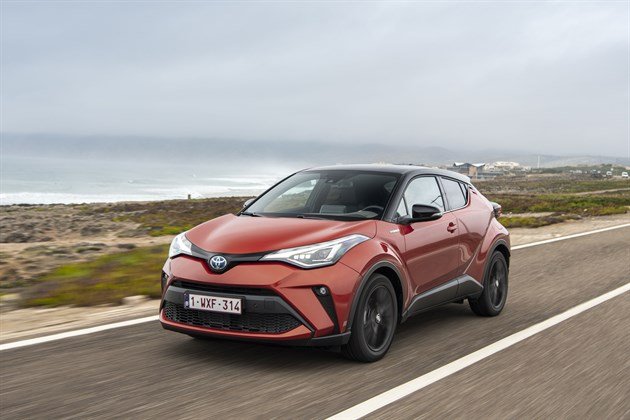 Little right charger
I'm about to move to rural Somerset and will be travelling regularly to London at least once a week. I think I will be doing around 25,000 miles a year. I need something reliable, economical, but fun to drive, with a bit of get up and go. It will mostly only be me and a bag, so it doesn't have to be huge. I used to have a 2006 Skoda Fabia vRS, which would have fitted the bill very well. I really enjoyed it and did well over 150,000 miles in it without a hiccup. I'm open to any power train or body style, including convertibles, though I doubt I'll be able to recharge an electric while parked. I've even considered an MX-5. I'll probably run it until it dies, so I'm thinking a low mileage second hand car might be the best solution. What do you suggest?
DS, via email
I think the way to go is petrol self-charging hybrid: Toyota Prius, Corolla, C-HR (now with more power [LINK]) or the bigger Camry hybrid in which I recently averaged 54.7mpg over 650 miles brim to brim on petrol which was 10p a litre cheaper than diesel. Honda has a good new hybrid system too. Already in the C-RV, and coming in the next Jazz.
Click to Honest John's Motoring Agony Column 07-12-2019 Part 2
Comments
Author

Honest John
Latest