Honest John's Motoring Agony Column 28-09-2019 Part 2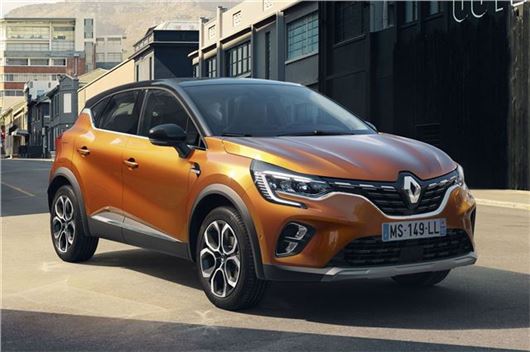 Published 26 September 2019
Honest John's Motoring Agony Column 28-9-2019 Part 2 in which we check out high seats, Grand Tourers, TPMS and some bigger issues.
Click back to Honest John's Motoring Agonies 28-9-2019 Part 1
High points
I am a driving instructor looking to get a new car. I want an SUV for a change and my choices are so far T Roc or Renault Capture and possibly Kia Sonic. Must be petrol with a bit of get up and go factor, any expert suggestions would be appreciated.
DO, via email
Sit higher. See further. Feel safer. The KIA Stonic 1.0T works well and comes with a 7-year warranty: /road-tests/kia/kia-stonic-2017-road-test/ A VW T-Roc looks good, but has been having problems with the 1.5TSI 150 EVO engine option: /road-tests/volkswagen/volkswagen-t-roc-20-tdi-2017-road-test/ and /carbycar/volkswagen/t-roc-2018/ A new Renault Captur is on the way with the much better Renault/Nissan/Dacia/Mercedes 1,332cc petrol engine: /carbycar/renault/captur-2020/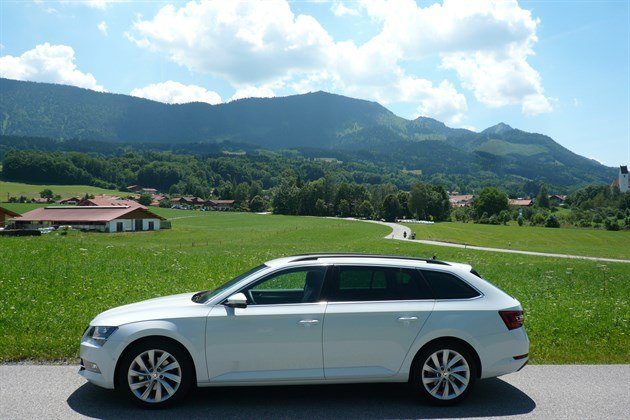 Granded gentry
Just got back from a 'Grand Tour' of France, Italy, Austria, Germany and Belgium in our SEAT Leon ST 1.4TSI. Great car but we really need a bigger estate: a Skoda Superb or VW Passat, preferably a 2.0 litre diesel with auto. We have family in Austria and Switzerland and also Ireland. In the UK, in Lincolnshire, Suffolk, Devon etc. My wife is advised not to fly on medical grounds. The problem: my round trip to work is only 14 miles. If AdBlue has replaced a DPF are diesels okay for short trips? If so, which large estates have this system? Alternatively I could hunt for a 1.4/1.5 TSI but I gather the autos in these are not set up too well. I don't need to tow anything.
LT, Sulgrave
No, SCR systems using AdBlue are in addition a DPF and to get a diesel clean enough to pass RDE1 the exhaust has to pass through a close-coupled catalytic converter, an AdBlue injection swirl chamber, an SCR and a DPF, all clamped to the side of the engine. Just to make sure, there's a further SCR downstream of all of this.  All new cars in Europe first registered from September 2019 have to comply with RDE1 and this is causing some delays in orders. Where manufacturers aren't sure their cars will get through the test they are simply suspending production for an extra month on top of the European August holiday. Petrol engines that now have to have Petrol particulate Filters are in trouble too and there's sometimes no guarantee that if you order a new car now you'll actually get it within 6 months. Buying used or nearly new, no such problem. But the 1.5TSI EVO engine has had some hesitation problems (for which there now seems to be a cure), yet I can't reassure you that a Superb estate will have a stronger automatic transmission than the troublesome DQ200 7-speed dry clutch DSG. If you buy one, make sure that DQ250, DQ381 or DQ500 are on the sales contract.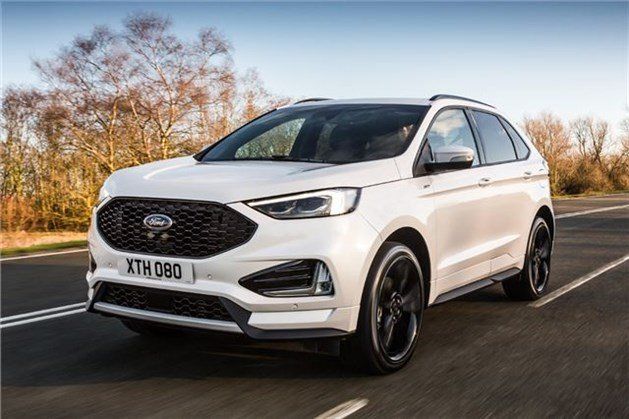 Losing its Edge
Lately I have had problems with the tyre sensors of my 2016 Ford Edge 2.0 diesel. The front offside tyre sensor is telling me my tyre is losing air. When I check the pressure it is correct. The garage is telling me that each wheel has a sensor in it and would cost £99 to fix and reset. I moved wheels front to back and the offside  front sensor is still telling me the off side front wheel is losing air. Do you have any suggestions 
DA, via email
Unless the sensors are faulty, re-setting might work. Take some air out of all of the tyres. Bring them back up to the correct 'cold pressures' using a decent gauge, then re-initialise the system so it measures any variation against the new pressures.
(NOW FOR SOME LONGER ONES, AND THEY GET LONGER AND LONGER, BUT WOULD LOSE THE SENSE IF CUT FURTHER.)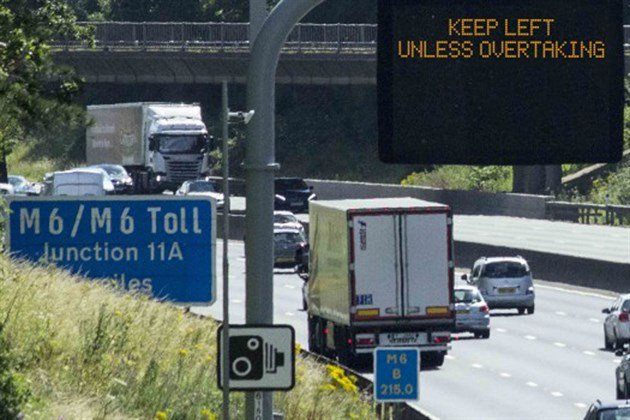 Driven to distraction 
Whilst I know that the majority of your column is taken up dealing with the vehicles that use our roads, you do sometimes take up safety issues. The Government has spent many millions over the last few years "upgrading" motorways. This has involved establishing additional lanes and new, larger and more adaptable signs. It is the use of the signs that is making me increasingly irate. During recent bad weather I have had to use several motorways and, however hard I try, I find it impossible to understand what advantage is given to drivers when they are informed "To junction 5,10 mins. To junction 6, 15 minutes". Whatever the sign says, it will make no difference to the time it will take. The only thing I can think of will be that it will encourage drivers to use their 'phones to inform others. Even with "hands free", surely an unnecessary distraction. Now I'll make my main point. I just can't understand why the signs are not put to proper and important use. That is to say, "Use dipped headlights" and "Keep left", etc. The number of "invisible" cars that have come up behind me through the rain and spray without any lights at all is frightening and very dangerous if I was about to change lanes. I'll not bother with the "Keep left" situation as all those who used to drive continuously in the middle lane of a three-lane motorway now cement themselves in the third lane of four. I have written several times to The Highways Agency and have yet to receive the decency of an acknowledgement, never mind a considered reply. I therefore hope that, if you agree with any of the above, you might use your influence to save a life or two.
JB, Belmont
The how long times very usefully warn drivers making familiar journeys of hold-ups. I make a regular 300 mile runs, set the trip to zero and estimate my remaining journey time by how far I have got in the time and at what time into the journey I pass certain landmarks. Distance to junction signs also help by enabling me to work out if the estimate corresponds to below or above an average speed of 60mph. But weirdly, satnavs very rarely show the junction numbers. The Highways Agency does still put up "Keep left Unless Overtaking" and "Use dipped headlights" on the overhead matrixes, but most cars now have DRLs anyway. I've done a lot of work on what the police call CLOGs (Centre Lane Owners Group) in the past and this is now not as bad a situation as it used to be.
Ruling things out
I understand the new GDPR rules are an attempt to prevent identity theft by only releasing personal data if there is good reason, but a car buyer does have good reason to request this data. Without it they would have to take it on trust alone that a vehicle seller was truthful about its history. Release of the keeper history for such a purpose is long established and was in place before DVLA even existed. The DVLA document: inf 266 makes reference to another DVLA document: MIS546. Page 11 of this document says previous keeper information can be provided to a mileage company to check if the mileage of a vehicle is correct. While page 27 says the same information can be provided to a motor dealer to check the information a previous keeper gives when a vehicle is part exchanged. However, the same document says the current keeper can only be given previous keeper information where they are needed for court proceedings, for example. So refusing to release previous keeper history to the current keeper while allowing the same information to be released to companies seems a complete contradiction and grossly unfair. There also appears to be a question mark over whether you are allowed to pass on previous keeper history when selling a vehicle. e.g. If giving documents containing the previous keeper's name or address to a new keeper could be considered a breach of the new GDPR rules. The response from DVLA certainly doesn't provide any reassurance on this subject. Removing the previous keeper information from the V5C and then refusing access to keeper history appears only to make fraud and dishonesty easier to cover up. While putting people buying second hand vehicles at greater risk and making it almost impossible for people who cherish their cars history to maintain it for the future.
MC, via email
Well, this is EU law and quite a lot of it (including 'block exemption' on security codes) has either unintended consequences or a hidden agenda. If it has been misinterpreted in the UK then you need to bring it to the attention of your MP. If it hasn't been and Britain remains in the EU then you need to bring it up with your Euro MP. Not that any British Euro MP has ever managed to achieve anything much - apart from Nigel Farage and that was not within the European Parliament. If Britain leaves the EU, then it's something you can ask your MP to campaign to change. Meanwhile you can get a full MoT history of any car, together with reasons for failures and advisories, here: https://www.vehiclestats.co.uk/registration/ (Insert reg of car)
Dirty, rotten diesel
You and I have exchanged mails from time to time concerning 'superdiesel', especially when related to my 2 litre Jaguar X-Type. It had previously done relatively short journeys, but we drive around 20,000 miles a year almost entirely long distances at relatively high speeds but even sticking exclusively to 'super-diesel' it took several months for it to run as my previous 2.2 had. Now it runs so smoothly that my neighbour – a car buff - didn't even realise that it is a diesel. However, it is your correspondent's letter regarding driving his Volvo XC60 D5 in France which prompts me to comment. I am married to a Swiss and we have a house in France and consequently we do many of our long-distance trips there and experiences in recent months may be useful to your correspondent. The majority of fuel in France is sold by supermarkets (whether at the supermarket itself or on the motorway or roads generally). Therefore one often has no option but to fill up with 'supermarket' fuel. However, both Carrefour and Leclerc (and perhaps others) are now selling what is described a 'Gasoil +'. When using this from Leclerc I have had no problem and no change in the running of the car, by contrast on the two most recent occasions when I have been forced to fill 'chez Carrefour' with their 'Gasoil +' before the drive back to the UK from Switzerland the running of the engine has steadily deteriorated. (Perhaps somebody is going to tell me that these two supermarkets use the same source?) On both occasions, by the time we reached the UK, the running was rough. I even convinced myself that there was some mechanical problem but on each occasion, although it took perhaps a 100 miles to settle down again, filling with BP Ultimate has restored the smooth running. Naturally even driving in the UK it has not been possible to only fill at BP stations and, although I felt it was ridiculous, I was hesitant to fill with any other. However, I am now confident that all the other major fuel companies 'premium' diesel is equally good and if it is possible I would advise your Volvo driver, to the maximum extent, to fill up in France for preference, with premium diesel from the major fuel companies, definitely not Carrefour premium or otherwise.
PS, via email
Well yes, I don't recommend supermarket fuel in the UK simply because, in the words of Forrest Gump, "you don't know what you're going to get." Might be Shell, might be BP, might be the dregs from an old rusting tanker that they got on the cheap.
Unfair Trade
I doubt if you remember me, we reached out to you about 18 months ago. Our situation is just going from worse to worse. We bought two cars from the same dealer in Leighton Buzzard: the first had a gearbox failure; the second the sump plug fell off. We've spent £16k on two cars from this garage, plus the cost of car hire, a forensic car report that states the car was not fit for sale. We've had to buy another car on credit £17k (I think) as we don't have the money to buy another one. We have finally got our insurer to pursue them, but we fear they are going to be asking us for funding before progressing to court. The garage is now making a counterclaim of nearly £19k for storage. This could mean we have spent £52,000, plus court costs, for a £9,500 car that they have, that doesn't work and they are now the registered keepers. I can't tell you how stressful this is becoming. Do you know anyone who can help? It's all a total mess, we are desperate. 
DD, via email
This is so big and so appalling I think it's a case for BBC Watchdog's next series. email: watchdog@bbc.co.uk. Address. Watchdog, 1st Floor, BBC Dock House, MediaCityUK, Salford, M50 2LH. Send your story to: https://www.bbc.co.uk/programmes/b006mg74/contact Alternatively, Because the amount in question is more than £10,000 you need a solicitor and you face considerable costs. However, it might be cheaper to bring a Private Criminal Prosecution. See: CONSUMER PROTECTION FROM UNFAIR TRADING REGULATIONS MAY 2008 CASE LAW: The Sale and Supply of Goods to Consumers Regulations 2002, is derived from EU Directive 1999/44/EU which became Clauses 48A to 48F inclusive of the Sale of Goods Act in April 2003. This reverses the burden of proof so that if goods go faulty within six months after purchase it is deemed they were faulty at the time of purchase and the trader has the onus of proving that the item is not defective due to a manufacturing defect. See: www.opsi.gov.uk/si/si2002/20023045.htm/ This gives more teeth to the judgement in Bowes v J Richardson & Son. The Consumer Protection from Unfair Trading Regulations May 2008 (CPRs) incorporate The Sale and Supply of Goods to Consumers Regulations 2002 and contain a general prohibition against unfair commercial practices and, in particular, prohibitions against misleading actions, misleading omissions and aggressive commercial practices. The Regulations are enforceable through the civil and criminal courts and create a criminal offence of misleading omissions that would not previously have been an offence if the consumer had not asked the right questions. So, if a salesman knows a car has, for example, been badly damaged and repaired and does not tell the customer, he could later be held liable if the customer subsequently discovered that the car had been damaged and repaired. On 30th April 2019 at Leeds Magistrates Court, Motorsure Limited that trades under the name Motorhub at Damside, Oakworth Road, Keighley, was ordered to pay On 30th April 2019 a Keighley based second-hand car dealer was ordered to pay £53,567 for six breaches of the Consumer Protection from Unfair Trading Regulations. The company has been investigated by National Trading Standards following complaints from customers who had purchased vehicles from the car sales company between August 2017 and May 2018. The company misled consumers through a range of practices to conceal quality and safety issues with the vehicles. The complaints included: Selling vehicles with covered or disconnected dashboard  warning lights to conceal faults with the vehicle; Failing to disclose recorded mileages were incorrect; Not declaring that a vehicle had been subject to accident damage; Failing to disclose a vehicle had previously been used as a taxi. The company also relied on 'No warranty' claims to refuse to make refunds or repair vehicles when legally obliged to do so, and staff exhibited intimidating, aggressive and threatening behaviour when complaints were made. The company had previously entered guilty pleas to relating to six breaches of the Consumer Protection from Unfair Trading Regulations at York Magistrates' Court on 18 December 2018, following an investigation by the National Trading Standards Regional Investigation Team based at City of York Council. Lord Toby Harris, Chair, National Trading Standards, said: "The business misled consumers about the cars they were buying, concealing quality and safety issues. If you suspect other illegal activity like this is going on, I urge you to report it to the Consumer Advice helpline on 03454 040506." District Judge D J Bouch, Leeds Magistrates Court, said: "I find the culpability to be reckless… There is harm from both the financial loss to each individual and distress and inconvenience caused to all. I impose a fine of £10,000 for each offence but after credit for a guilty plea this is reduced to £6,600 on each offence". The company was also ordered to pay £13,797.95 in prosecution costs and a victim surcharge of £170 This important prosecution offers clarity of their legal rights to anyone buying a new or 2nd hand car. 
Click back to Honest John's Motoring Agonies 28-9-2019 Part 1
Comments
Author

Honest John
Latest