Honest John's Motoring Agony Column 14-09-2019 Part 1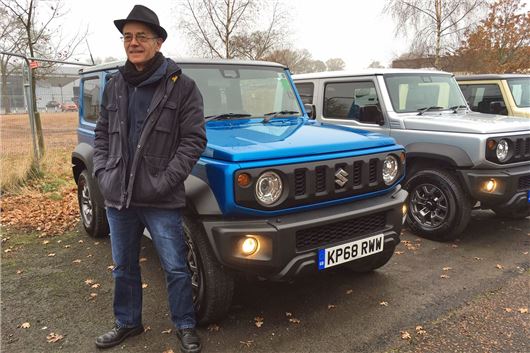 Published 12 September 2019
Honest John's Motoring Agony Column 14-09-2019 Part 1
This week's tarmac tales cover switching to an EV, aircon compressor failure, £5,000 automatics, space saver tyres, small trailer towers and in Part 2 "officially misled over diesel", small fourdoors, catastrophic clutches, DQ200s, turbo degas pipes and much more.
As usual, emails to Honest John should be addressed to: letters@honestjohn.co.uk  Please try to keep them as short as possible.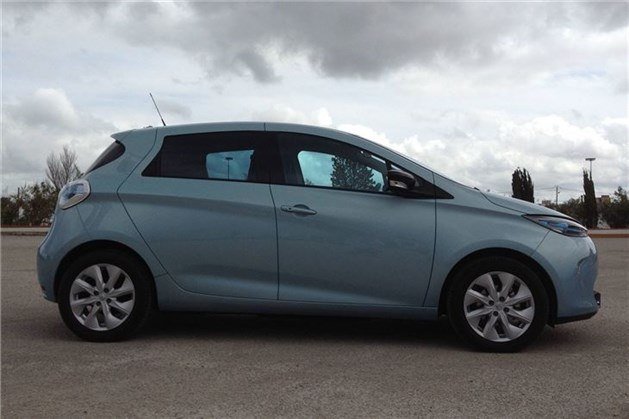 Batteries not included
My wife (fast approaching 70) has happily been driving a VW Polo for the past 16 years and hoped to drive this vehicle at little expense for many years to come as, so far, only 50,000 miles had been clocked up. Sadly, last week, another car drove into it and caused significant damage. As the VW was probably worth only around £1,000, I expect that the insurer will decline to repair it and we will be left with little chance of getting a similar replacement with the settlement that we will be offered. Thus we are looking at the possibility of purchasing an electric car as a replacement, but we have no knowledge or experience of electric vehicles. We are looking for a vehicle of similar size to the Polo, but with a slightly higher driving position if that is possible. Mileage not expected to exceed 3,000 per year. So, firstly, does an electric vehicle make sense for such a low annual mileage? And, secondly, if the answer is yes can you suggest any suitable models that we should look at?
AW, Church Stowe
At the Frankfurt Motor Show, pricing was announced for new, uprated 33.3kWh and longer 160 mile range electric versions of the VW Up, Skoda Citigo and SEAT Mii that will be on sale in the UK from around £18,000 rather than the £25,000 that the VW e-Up previously cost. However, you could consider a used Renault Zoe. If you buy one, and lease the battery, they are available for less than £8,000. The battery is about £70 a month to lease.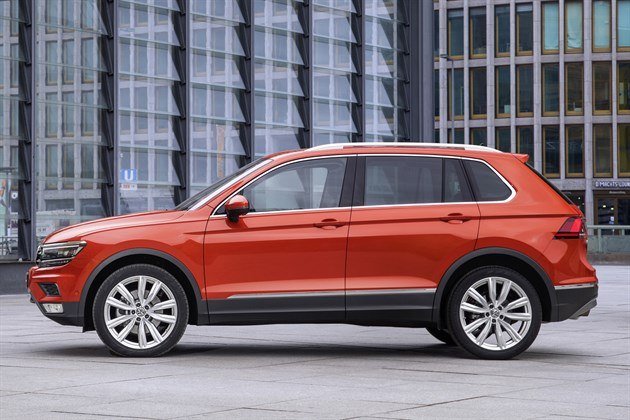 Shear coincidence?
I have a September 2015 VW Tiguan 2.0TDI. The car was purchased from a VW dealer 6 months old and has been regularly serviced by the same dealer. It has done just under 30,000 miles. I understand VW suggests the air conditioning is serviced every 2 years, although it was never mentioned to me when booking my services. The a/c stopped working a month ago and I contacted the dealer who suggested I have it serviced. I duly did and they said it still did not work, so would require further investigation. I received a call to say the bolts on the compressor had sheared and the unit needs to be replaced. I asked how this could have happened on a low mileage and newish vehicle, to which no answer could be given. Do you have any ideas and is it likely to happen again? Also, I have been quoted a price of £836 for a new compressor. Any help you can give me would be appreciated

PA, via email
I can only speculate that the a/c compressor clutch seized, causing trauma to the belt and its fixings. But I'd never heard of this happening before with a Tiguan. Happily, VW paid 70% of the cost and the dealer paid the other 30%. Full marks to both.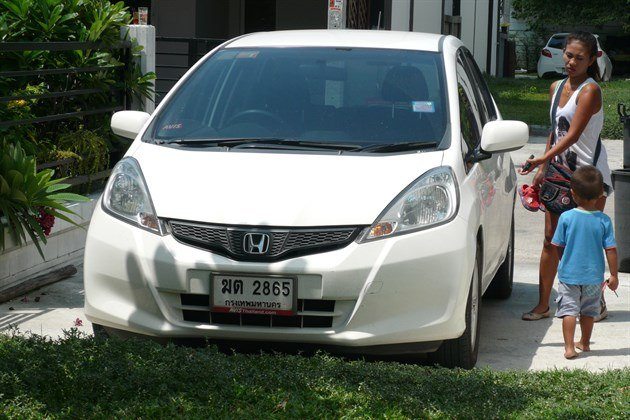 Reversal of fortune
I wish to purchase a small, reliable, used car, preferably an automatic. Air conditioning is not essential, but I would want reversing sensors. My budget is about £5,000. In strict confidence, can you recommend an honest dealer in the Sussex, South Surrey area. Conversely are there any dealers which I should avoid?
RT, via email
Try to find a post-2011 Honda Jazz Mk II 1.4CVT-7. It's a little difficult because most advertised in your price range are either 2002-2008 Mk 1 CVT-7s or 2008-2011 Mk II I-Shifts and I don't recommend an I-Shift: /cars-for-sale/search/Honda/Jazz/?l=KT13+8QH&p1=4000&p2=5000 / Yaris doesn't search well either in that price range. Avoid Polos. I found one Mazda 2 Activematic under £5,000 and one just over: /cars-for-sale/search/Mazda/2/?gearbox=Activematic&l=KT13+8QH&s=LatestAdded We don't specifically recommend any used car dealers.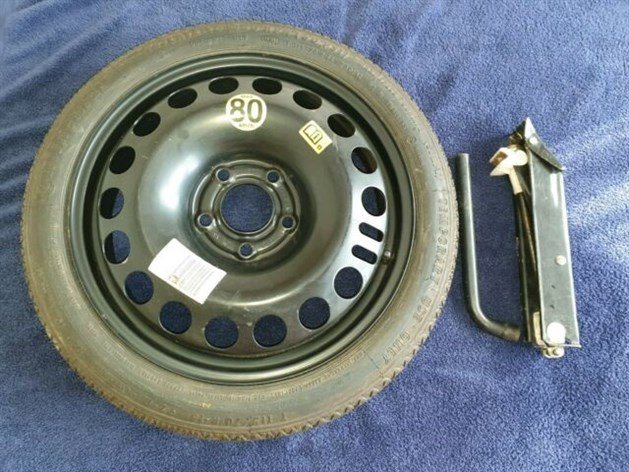 Space saver: the final frontier
I recently suffered a puncture on my Jaguar XF which was irreparable using the kit provided. I'm unhappy with this system and decided to buy a space saver wheel, but, unfortunately, this is not available in the 17inch size: a wholly unsatisfactory state of affairs as these are factory fitted wheels. Any suggestions?
GM, Collingham 
You don't need a 17-inch space saver. It's a temporary wheel. So just get the standard 'fits all' 18-inch space saver. The rolling circumference will be approximately the same as for your 17-inch wheels. Here's one on eBay:  Jag XF Space Saver 1  Here's another: Jag XF Space Saver 2  Or simply Google <<Jaguar XF Space Saver Spare>> Please remember these are temporary wheels to get you to a place of safety, not a permanent fix. Keep your speed under 50 and be aware that steering, roadholding and braking will all be compromised, especially in wet conditions.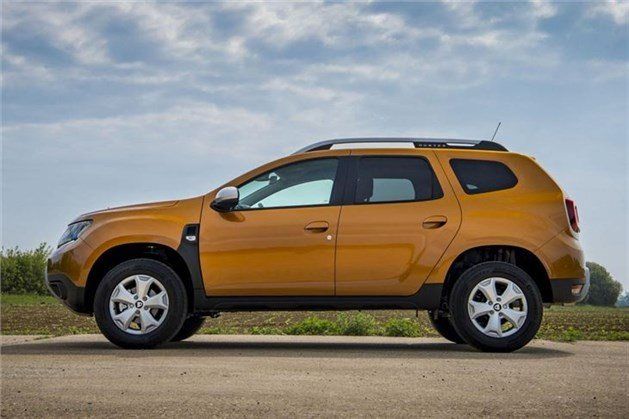 Only tow can play
I wish to trade in my SsangYong Rexton and Jaguar XJS for the smallest petrol 4x4 Estate/SUV capable of towing a trailer with a half-tonne payload. October 1988 Jaguar XJS auto, 3,590cc. Good tyres and chrome. Body ailing and mice damage to seats. June 2010 Rexton, 2,696cc. I will be grateful for your recommendation.
ST, via email
Probably about £1,000 for a rusty XJS 3.6 at a classic car auction. But maybe up to £3,500 if it's not too bad.(http://www.historics.co.uk ; http://www.barons.co.uk ; http://www.handh.co.uk; http://www.brightwells.com/) And about £4,500 for the Rexton. The cheapest new 4x4 is a Dacia Duster from £13,695 for the 1.6SC2 115 petrol and from £15,695 for the 1.5DCi 115 diesel: (Cheaper without 4WD and the 1.3 Comfort model is perfectly adequate): /road-tests/dacia/dacia-duster-2018-road-test/ (It gained the bigger, better 1,332cc engine since this test.) With a towing capability of 1,500kg, the Dacia Duster Comfort Blue dCi 115 4x4 was awarded 'Best Budget 4x4' in the 2019 Practical Caravan Tow car awards. Or you could look at a used Suzuki Vitara 4x4: /road-tests/suzuki/suzuki-vitara-16ddis-2015-road-test/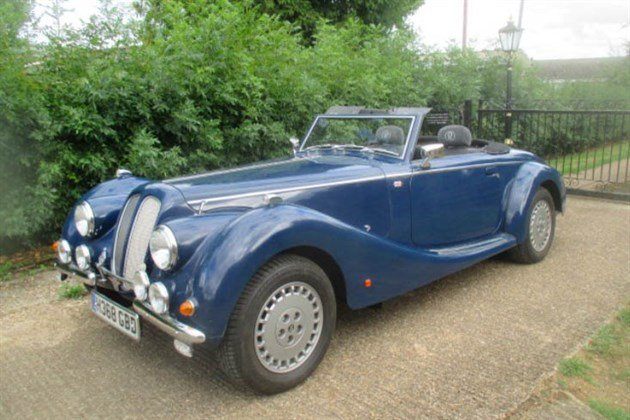 Royale family
I read your column every week and would like your opinion about a kit car I'm considering buying – but am not sure if this is a topic you are either interested in or have a depth of knowledge about, so here goes. As you know, Royale Sabres are kit car whose donor vehicles were Ford Granadas or Sierras. The one that interests me was built in 2008. It is very high spec, white/maroon leather seats and door fittings, walnut dash, wooden steering wheel, top spec paint finish. Zetec 4-cylinder engine, probably 2.0, with MT75 manual box. New tyres in last 12 months. New hood. About 35,000 miles. Never failed an MoT, latest lasts until Nov 2019. Heritage number plate. From photos I've seen it looks immaculate. Bearing in mind this might be judged a one off and kits/professionally built ones are no longer for sale, what sort of price could the owner reasonably ask? He built the car from scratch and spent money keeping it in mint condition!!
AM, via email
Quite nice looking for a kit car. More of a DHC than a sports car. Anglia Car Auctions sold one recently with an Essex V6 for £10,176 inc: https://angliacarauctions.co.uk/classic/results/results-from-saturday-25th-august-2018/1990-royale-sabre-30-v6/ There's a club: http://royaleownersclub.org.uk/index.asp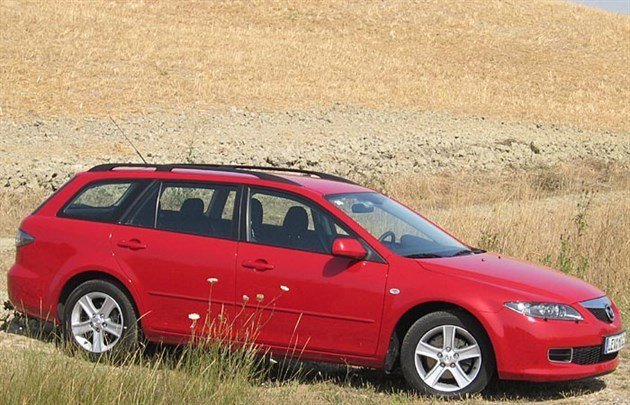 6 appeal
I've been very satisfied with the reliability and performance of my now scruffy, 95,000-mile 2004 Mazda 6 TS estate, but it's time to update. The car is apparently worth £5,500 in a Mazda scrappage deal against a new 6 until the end of June. I was going to wait until next year, but this seems too good a deal to pass up. Unfortunately, there are only 5 petrol estates in the country, none to the spec and colour that we want, but there are 68 diesels; several with the right spec. The sales guy is gently pushing me towards diesel but says that if we really want petrol we can get one from Japan in about 13 weeks. Is this because petrol versions have sold out or because diesel is overwhelmingly more popular? As we live on the Isle of Wight, our longest journey is 12 miles each way and the shortest 1 mile each way apart from the occasional foray into England or France so my instinct is to stick to petrol. Is this the right decision? Just to be clear, the £5.5k scrappage deal applies to petrol models as well as diesel and Mazda says that as long as I sign up before June 30 they will honour the deal, even though the new car to the spec I want may not be delivered until late September.
KW, Isle of Wight
Even though the Mazda 6 Skyactiv D now has SCR and AdBlue so is WLTP compliant, your short distance runs mean petrol would be better. Mazda appears to be offering you £5,500 for a £1,000 car. If the car is not delivered until September, it will have to be to RDE1 emissions standard.
Key question
I have a problem with my BMW330d SE. It has been well maintained for 18 years, but recently developed an intermittent fault of failing to start. My garage says I need new keys. Would you be kind enough to give me details of the supplier of keys you have recommended in your column previously?
DB, via email
Timpsons. Though whether they can use your key to cut and code a blank that will work with an 18-year old BMW is another matter. More specialists under keys and locksmiths in this links directory: /useful-websites/specialists/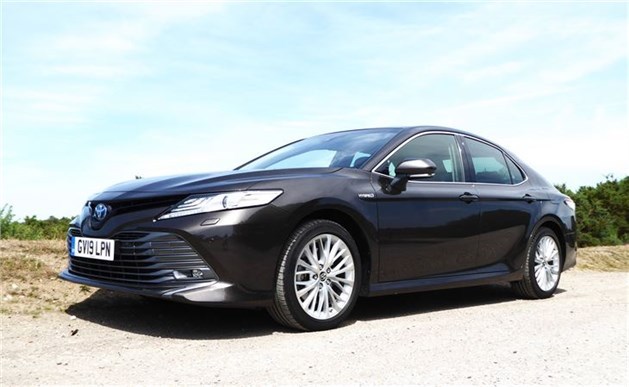 Company car
I am looking to replace my company Jaguar XE R-Sport in December and am looking at alternatives. Ideally, I would like to change to something that has a low CO2 value for company P11D information. At this stage, I am wondering, should I go hybrid/petrol rather than diesel as I will have the car for the next 4 years? I travel approximately 10,000-15,000 miles per year and have a budget of approximately £450 per month. I would like a SUV/4x4 but not too sure if this is a realistic option. Could you advise?
GB, via email
Yes. Toyota Camry hybrid, Lexus ES hybrid, Lexus UX hybrid, Honda CR-V hybrid. I averaged 54.7mpg in the Camry and, of course, the petrol it uses is 10p a litre less than diesel. Road tests Camry: /road-tests/toyota/toyota-camry-hybrid-2019-road-test/ CR-V: /road-tests/honda/honda-cr-v-hybrid-2019-road-test/ Carbycar entries Lexus ES: /carbycar/lexus/es-2018/ Lexus UX: /carbycar/lexus/ux250h-2019/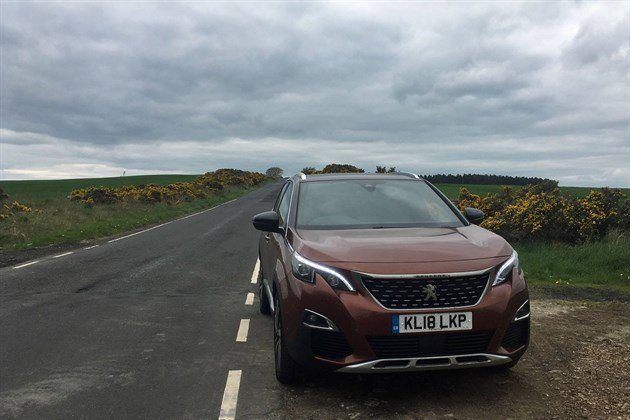 Staying Motabile
I have run an Audi Q3 S Line Plus 2.0 TDI quattro under the Motability Scheme since September 2016 which is due to expire in September 2019. It will have done about 15,000 miles. I only use it for short town journeys; once in a blue moon out of town about 150 miles there and back. My first option is to extend this current lease for another 2 years, which is flexible (I can hand the car back at any time before the lease expires). My second option it to buy it from Motability as the Q3 is longer available under Motability's range of cars. The list price when I took the lease out in September 2016 was  £28,845.83, less discount £2,884.58 plus delivery charge of £525, less advance payment of £2,399.00 under the Motability Scheme. What is the car wort currently if I were to purchase, bearing in mind I have to get a bank/car loan to finance the purchase? My third option is to hand this car back and look for another car. I would prefer another SUV/ MPV, ideally petrol, self-charging hybrid if possible; otherwise Diesel is fine. I am keen on a Mercedes Benz GLA 1.6 200 AMG Line. Other options on the Motability website are Suzuki, Mitsubishi, Hyundai , Mazda, Volvo, Honda, Volvo, Toyota. I have no knowledge on any of these as I have never driven any of them . Not sure about the specifications and if any of these are better than or equal to a Mercedes GLA. Your assistance will be very much appreciate.
VP, via email
This is what our system says: /used-prices/Audi/Q3/2016/?q=2.0+Diesel+Quattro+S+Line+SUV+TDI. New GLA due September 2019. They've only just launched the GLB: /carbycar/mercedes-benz/glb-2020/ Presently, I think in this sort of price range the Peugeot 3008 is the best SUV: /road-tests/peugeot/peugeot-3008-15-bluehdi-130-eat8-2019-road-test/  Though, for your kind of use, better petrol than diesel. But, if thinking of eventual purchase and keeping for a long time, get something with a long warranty, such as a KIA Sportage that carries a 7 year warranty: /carbycar/kia/sportage-2016/ Or a SsangYong Korando, also with a 7 year warranty: /road-tests/ssangyong/ssangyong-korando-2019-road-test/  Both beg the question why no German car carries a standard warranty of more than 3 years.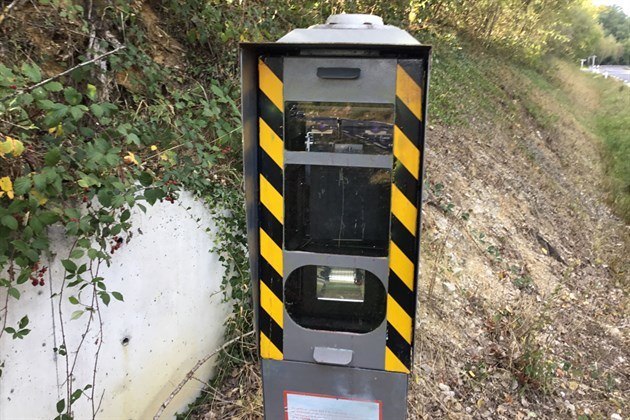 Frog march
Irrespective of what one thinks of particular laws, those who drive in foreign countries are expected to know the traffic laws in those countries and abide by them, just as drivers are in the UK. The national speed limit in France was, as you rightly say, reduced from 90kph to 80kph last year. There is no need for the reduced limit to be specifically posted - the international 'derestricted' sign of a black line on a white background indicates that, in France, the maximum speed limit is 80kph, and drivers are expected to know this.  British drivers intending to holiday in France should also note that, when entering a French village or town, the name sign - white oblong, edged in red, with the village/town name on it -  automatically reduces the speed limit to 50kph unless a different limit is posted. British drivers would be well-advised to make sure their knowledge is up to date before driving off the ferry. Brits should also be aware that the French police forces are keen on stopping vehicles to check that paperwork (driving licence, insurance, etc.) is in order, even on quiet rural roads; such random checks are often accompanied by a breath test - and French drink/drive limits are lower than those in the UK.

BD, St Romain, France
Seems that French 'departments' are so short of cash that they are fining 250,000 Brit drivers for as little as 1kmh over the local limit. I am warning them about that. If you don't think what the French are doing stinks you are probably too used to the stench of ripe French cheese. See: /news/legal-motoring-advice/2019-08/french-police-pursuing-thousands-of-uk-motorists-over-driving-offences/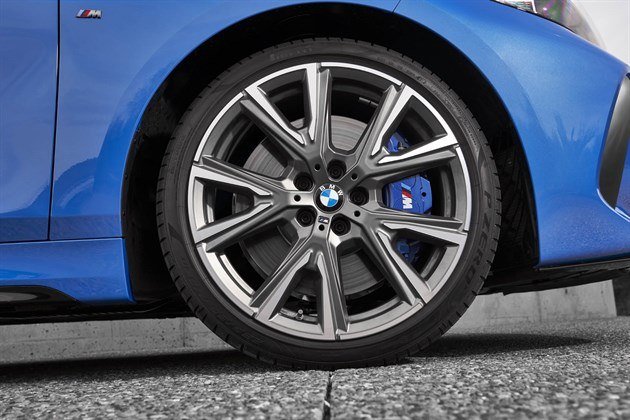 Service conned-track
I have just had a situation with BMW UK where I think they have shown a massive disregard to me as a customer. On 16-5-2017 I bought an ex-demonstrator with 5,572 miles from a BMW dealer. I bought a service package for three years or 36,000 miles. Today, we booked the car into our local BMW dealer for its service, which, because of the recent death of my mother and all the arrangements and work that goes with it, we had not managed to get done when the indicator light came on. After dropping the car at the dealer we received a phone call saying that because of the 40, 000 miles on the car they could not do the service within the pre-paid package and gave us a quote for £548 for the service. I phoned the dealer we bought it from who said he couldn't help. I phoned BMW UK who said we had entered a contract that expired at 36,000 miles and they were unwilling to help. I understand that legally we are at fault for not getting the service done before 36,000 miles but morally it does not seem right: We had paid upfront for a three-year service package and within that only had one minor oil-change service carried out. There would be no extra work or cost to them involved because of the extra miles on the car; it is just a way to wriggle out of paying for the service. I have totally lost faith in BMW who I have always thought of as very customer focused and will think very carefully before buying another of their vehicles.

NG, via email
Disgraceful behaviour by BMW and means you will never buy another, but that was the contract. BMW service intervals are too long anyway. Every car needs an engine oil and filter change at least every 12 months or every 12,000 miles. Some BMW engines have been failing because of the longlife regime and that may be the real reason behind BMW's refusal to service your car at 40,000 miles instead of the contracted 36,000 miles. Another could be that a 3-year 36,000-mile service package is calculated to only provide one service at around 20,000 miles.
Click to Honest John's Motoring Agony Column 14-09-2019 Part 2
Comments
Author

Honest John
Latest