Honest John's Motoring Agony Column 24-08-2019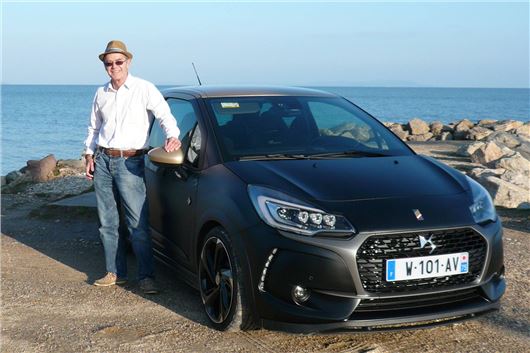 Published 22 August 2019
This week's motor-noting covers crossing countries, gear-changing, taxi trouble, dissolving brake discs, and in Part 2 shoeless brakes, transmission traumas, imploding fuel tanks and more to alarm and amuse in equal measure.
As usual, emails to Honest John should be addressed to: letters@honestjohn.co.uk  Please try to keep them as short as possible.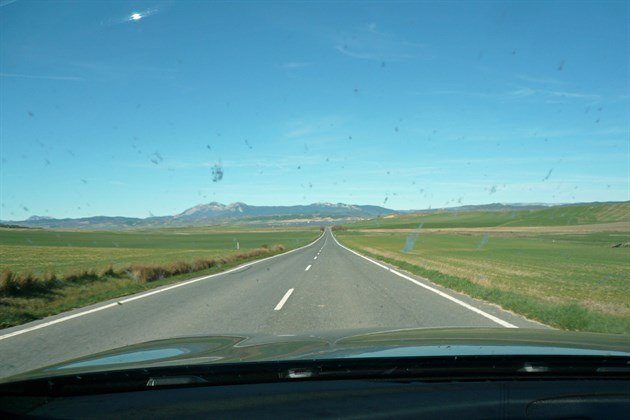 Led into temptation
I am still reeling from the vicissitudes of my drive, ten days ago, from Santander to Javea. In my state of unrest, I did not tell you of a strange looking motor-car (a motor-car I was unable to identify) I saw on the journey (nor of a black MB that went past me like a bat out of hell). Indeed, I had forgotten the strange looking motor-car until I opened and started to read 'AutoExpress' number 1,573, 1 to 7 May 2019. This mag. shows photos of the imminent BMW 1 Series on page 7 and page 10. I reckon the motor-car in question could be a 1-Series "mule". Could this be possible? Tidy design. More cohesive than the two previous generations of 1 Series. (Looks more like, dare I suggest, the new Ford Focus - not a bad thing.) A propos the VERY rapid black MB: As I was quietly pootling along the Autopista at a gentle speed (approaching three digits), I saw headlights in the distance far behind me. Another glance in the rear-view mirror and those headlights were astonishingly closer - and closing fast. The M-B in question was then past me, tanking into the distance, disappearing, with astonishing rapidity: 150 plus? Nice.
PG, Lymington
Yes, we used to pull 150 - 160 on the Autopistas in years gone by. But now, if they catch you, they confiscate the car, chuck you in jail and throw away the key. Nearly 250,000 British drivers have been prosecuted for speeding this year in France alone (/news/legal-motoring-advice/2019-08/french-police-pursuing-thousands-of-uk-motorists-over-driving-offences/). However, if you cross Spain avoiding the Autopistas (and costing you nothing in tolls) you occasionally find deserted open stretches of road where you need have no fears apart from bird strikes. The EC paid for an ambitious building programme of Autovias (free motorways) that led to many two lane blacktops being virtually abandoned. (The surfaces aren't always maintained, though.) The new 1-Series (/carbycar/bmw/1-series-g-tba-2019/) is available with 306HP, so that will be the one that stonked past you, while the MB could have been an AMG GLC 63S with 520HP and a top speed of 174. (actually any AMG 63S). A GLC 63S lapped the Nürburgring Nordschleife at 7m 49 seconds, just 9 seconds slower than the latest Renault Megane RS. (/road-tests/mercedes-benz/mercedes-benz-glc-2019-range-road-test/)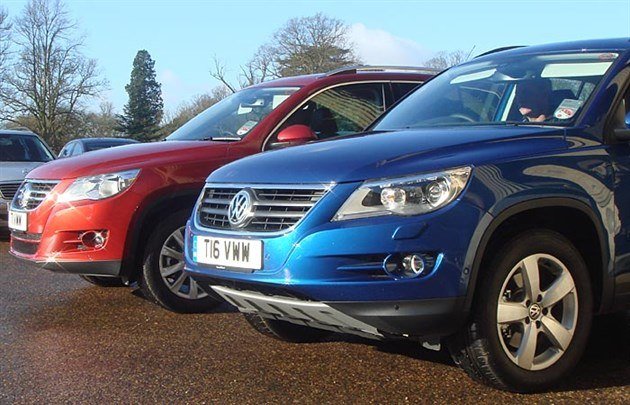 Fears for gears
I am thinking of upgrading my current 2009/59 VW Tiguan automatic to one of the last of the old design, which is three years old. It has DSG gearbox and my husband says he thinks he has read that you think they are not ideal. Go wrong? VW tells me that they have been in Tiguans for several years but my current one may not have this gearbox. Please could you let me know your thoughts.

GK, via email
Tiguan 2.0TSI and 2.0TDI automatics were originally 6-speed torque converter. Then, from May 2010, the torque converters were replaced by high torque DQ500 7-speed wet clutch DSGs that are fine as long as they get a transmission oil change every 3 years or 38,000 miles. They are apparently rated to tow 2,500kg, though only 80% of their own weight as a caravan.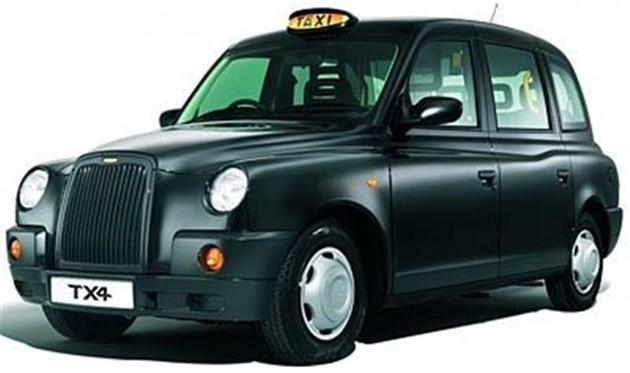 Cab-in fever
I'm a London Taxi driver and I run a 2013 TX4 Euro 5 Cab maintained to the hilt. I had a new DPF fitted 6 months ago. It's regenerating between 20 and 50 miles and takes about 45 minutes to regenerate. I average about 250 miles per 5 day week, mainly short journeys but I run it up the M1 about every two weeks for 50 miles at between 70-80. I also use Shell V-Power diesel. The taxi garage I go to is dealer affiliated and probably the oldest in the London trade and they have a large rental fleet. They are also experiencing the same problems with Euro 5 Cabs. Is there any cure for this? Any suggestions would be appreciated.
AR, London
I hadn't realised that London Taxis less than 15 years old were exempt from ULEZ. Your TX4 has an EU5 2.5 litre VM Motori R 425 DOHC diesel engine (rated at 101HP at 4,000rpm and 240Nm at 1,800 rpm) mated to a Chrysler545RFE five-speed automatic transmission. Autogas has a solution that is to fit an LPG modified petrol engine: https://autogaslimited.co.uk/taxi-technical-details, but it costs £9,800 + VAT. Terraclean claims to be able to clean up the fuel system: http://www.greatermpg.co.uk/emissions-statement-terraclean.html but I have no feedback on the effectiveness of this. The main problem with the diesel will be the location of the DPF under the cab where it doesn't get hot enough to passively regenerate, so has to actively regenerate. But reducing the amount of soot coming out of the engine in unburned fuel should reduce the need for it to actively regenerate and should cut the times of the regens. Next step is the Geely LEVC TX plug-in hybrid electric taxi that drives in full electric mode most of the time with a range of up to 80.6 miles and can either be recharged by an 81HP 3-cylinder 1.5 litre Volvo petrol engine, or plugged in to a 22kW AC or 50kW DC mains charger via a CCS socket. It costs £55,000.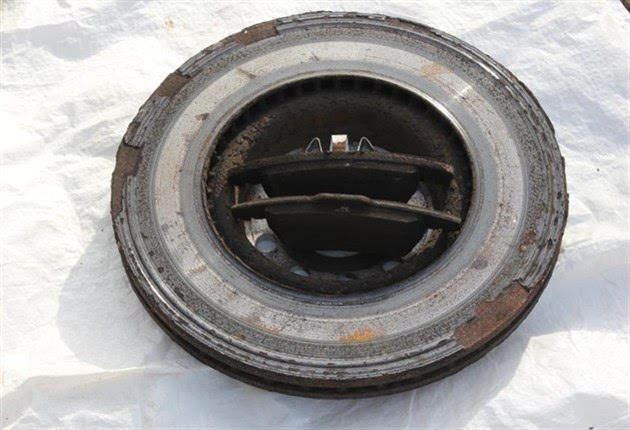 Braking and entering
I own a 2016 SEAT Ateca 4WD bought new. 24,000 miles and 30 months later quite bad brake judder appeared. JCT600, where I bought it and have serviced it since, took a look. Excessive corrosion, scoring and pitting on all 4 brake discs. All need replacing, along with pads. "That'll be 630 quid please. No it's not covered by your warranty.... sorry". When I could speak I asked why the discs were in such a condition so early in a car's life. "Well sir, you do live in the Sheffield area and with all those hills you will be braking more than normal on downhill journeys". "Also the car is made in Spain where they don't get the harsh climate we do so they don't stand up to all that bad weather."  I wrote to SEAT UK and was fobbed off by a case manager who said virtually the same as the dealer. Basically, it seems it's my fault for living Sheffield. If I lived in Lincoln then the car would be fine, apparently. Or the South of Spain. It's my 2nd SEAT. The first, an EXEO ST, is still being run by my son. It is now 7 and has 70,000+ miles. Guess what? Never had to replace discs. Same area, same climate. I have emailed SEAT UK again. Don't expect any different response or to ever see my £630, (or part thereof), again. Nor will SEAT see me again.
PR, Sheffield
As part of VAG's policy of making similar models with shared platforms in the same factory, the Ateca is produced at Škoda's production facility in Kvasiny, alongside the Škoda Karoq. Not in Spain. And it is quite common for VAG cars, especially Skodas, to be fitted with poor quality brake discs. See: /carbycar/skoda/yeti-2009/good/ There is a long history of this in the good/bad sections for Skodas in http://www.honestjohn.co.uk / All brake discs suffer atmospheric surface corrosion all the time the car is left standing. The action of the brake pads on the discs usually cleans it off. And the fact that you live in a hilly area should have ensured that happened, and would have if the brake discs had not been of such poor quality. Pay the dealer and tell him that you will take him to Small Claims to recover the money for supplying you with a car with brake discs that were clearly "not of satisfactory quality". Law here: /faq/internet-sales-and-brokers/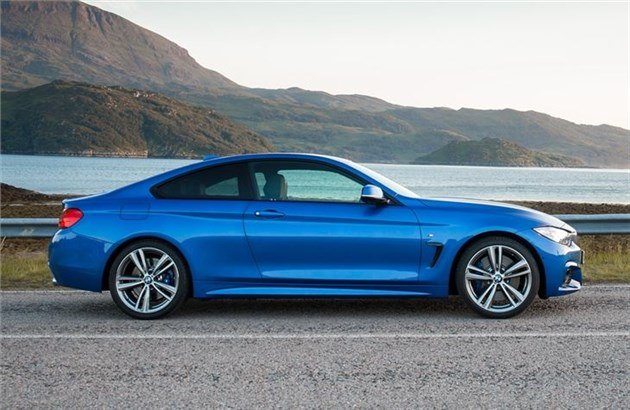 Cleaner Coupe
I have a BMW 420d M-Sport Coupe, which I love. It has done 42,000 miles and I am thinking of changing to a newer model. I do not want a bigger engine as my diesel can give me 58mpg on a run and the performance is sporty enough for me to enjoy, but I am thinking that I should go for a petrol engine next time. Would you agree with that? Perhaps you can help me make my decision. Also, what is your opinion of dash cam/speed trap detectors? There are so many driving challenges out there, I think I may need one.

GS, via email
Go for a 430i next time. Still 2.0 litre 4-cylinder chain-cam, but better balanced. Obviously not as economical as the 420D. We're seeing 31.4mpg for the manual and 32.2mpg for the auto. Alternatively, a slower 420i at 33.3mpg for the manual and 38mpg for the auto (/realmpg/bmw/4-series-f32-2013) Basic dashcam advice here: https://kit.honestjohn.co.uk/dash-cam-buying-advice-guide/ And a lot more, including new products in https://kit.honestjohn.co.uk/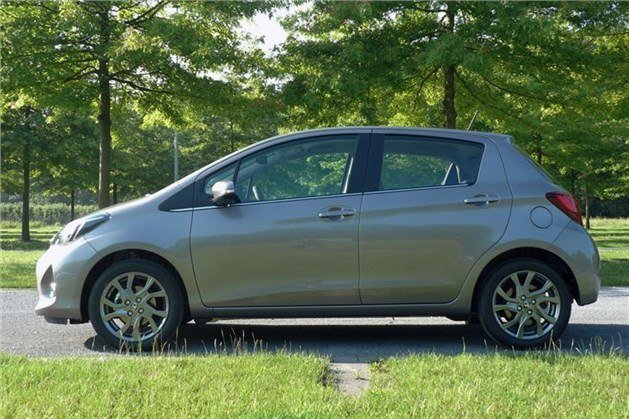 The unclutchable
The clutch on my 2012 Toyota Yaris SR 5-door 1.33M failed today and it was towed to the dealer in Isleworth by the RAC. They telephoned me to say that the push bearing in the gearbox needed replacing (think I have that right), and that it would cost £1,200, but reduced it to £1,000 as I am a regular customer. I do very low mileage, but make an effort to take it on the occasional long  run, and have the car serviced annually, the last one being only last month. I would be very grateful for your thoughts on how or why this should have happened and whether this is a reasonable price for this work. I would add that I have never had a car break down before, least of all for a failing clutch. I am in my early seventies and probably shouldn't have such a sporty car, but it is fun to drive.

CL, via email
It will be the clutch thrust bearing. Just wore out. They do, eventually, but unpredictably. Usually at higher mileage. £1,000 is a lot for a clutch and fresh thrust bearing, but it's a typical outer London dealer price due to the high cost of running a dealer workshop in the area.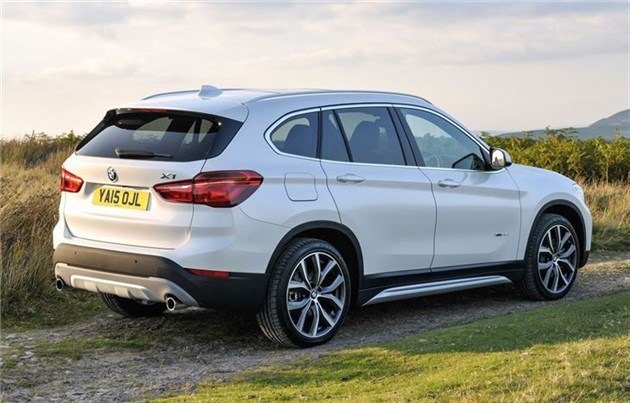 Maintenance payments
I recently bought a BMW X1 1.8i S-Drive auto, in which I will travel between 8,000-10,000 miles per year, and made a specific point of asking about the petrol to use and servicing. Despite BMW's official guidance, and the salesman's reassurances that standard 95RON petrol from any source suffices, and that servicing is only necessary when the car tells you, at the back of my mind is the oft-repeated advice you give that supermarket fuel is to be avoided, and that all engines require at least an oil change ever 12 months regardless. Please advise me for this specific case: Should I avoid supermarket fuel; should I use superunleaded at all (even occasionally) with this engine; and what servicing should I ask BMW to carry out when the car reaches 12 months old?

JW, via email
Run the car solely on Superunleaded, preferably Shell V-Power 99RON. And give the car an oil and filter change at least every year or every 10,000 miles, whichever comes first. Or suffer the consequences of the  BMW advice. See: /faq/superfuels/ (Of course, if you p/x the car after 3 – 4 years, you are unlikely to suffer any problems from following the BMW advice, but the next owners will.)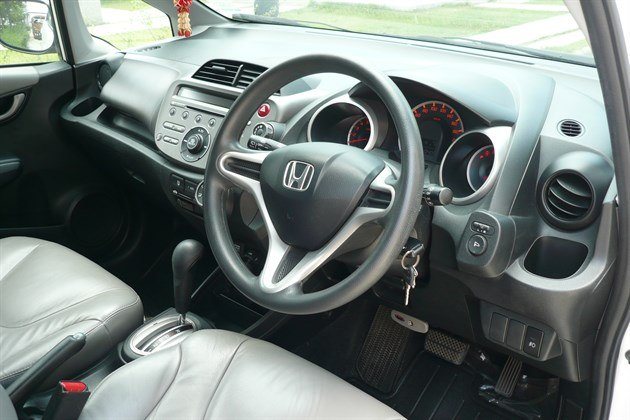 One footed 
Can you offer me some wisdom for my dad. He has a 2013/63 Ford B-Max Ecoboost with 22k miles, FSH. It is in showroom condition as he always looks after his cars. He is having trouble with his left knee and the clutch is causing him a lot of pain. He is seriously considering an automatic, but not a robot manual. What should he get? Ideally he wants something a bit bigger than the B-Max: he used to have a C-Max, which he loved until it started playing up. It may well be his last car purchase, so I would appreciate ideas for reliable autos. Price-wise, it would be what the B-Max is worth plus possibly £1k.
DC, via email 
Toyota Yaris CVT, Toyota Yaris hybrid CVT, Honda Jazz CVT, Toyota Auris hybrid, Toyota Verso Multidrive S (CVT). All are relatively gentle automatics. The trouble is, automatics are not really suitable for people who lose full use of their legs because, unless a driver can left foot brake, an automatic can run away and become unstoppable. That's why you hear of so many automatics with elderly drivers running people over: https://uk.motor1.com/news/365698/safety-toyota-solution-pedal-misapplication/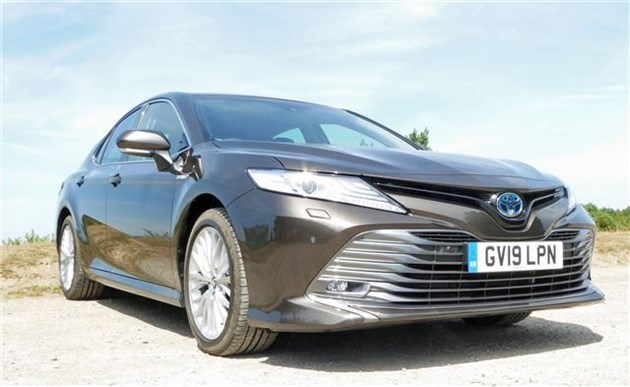 'D' in Economics
I'm looking at upgrading my main car in the next 2/3 months. I'm considering a Mercedes: either C-Class/CLA or C-Class Coupe. I've checked the engine performance of the 2.1 litre diesel engines for 1-2 year old vehicles and they look really good in terms of power and economy. I prefer a medium/larger sized car. My concern is how the government will tax diesel cars in the future given their adverse environmental impact. Currently, many cost only £20 a year in vehicle tax. A relative bought a 2018 CLA new last year with a 1.5 litre petrol engine and he says it's the best performing Mercedes he's ever owned. Could you offer any insight into the taxation of diesel cars, or should I be aiming for a hybrid or electric car. I travel at least 20,000 miles a year.
SK, via email
For diesel car owners, taxation, penalties, and the high cost of maintaining diesel emissions systems are just going to get worse. A self-charging hybrid is probably the way to go. At the moment, Toyota is front runner and I'd say your best choice is the new Toyota Camry self-charging hybrid: /road-tests/toyota/toyota-camry-hybrid-2019-road-test/ I even beat the WLTP economy figure with 54.7mpg in one over 650 miles and, of course, petrol is 10p a litre cheaper than diesel. Other Toyotas and Lexus hybrids on the same TNGA platform with either 2.5, 2.0 or 1.8 combustion engines are the Prius, Corolla hybrid, C-HR hybrid, Lexus ES and Lexus UX. After dropping hybrids, Honda is back in there with its "Intelligent Multi Mode Drive" in the C-RV and forthcoming new Jazz. The 2,143cc diesel is Mercedes old diesel engine, slowly being phased out and replaced by the vastly better, more efficient and quieter new 1,950cc 4-cylinder diesel.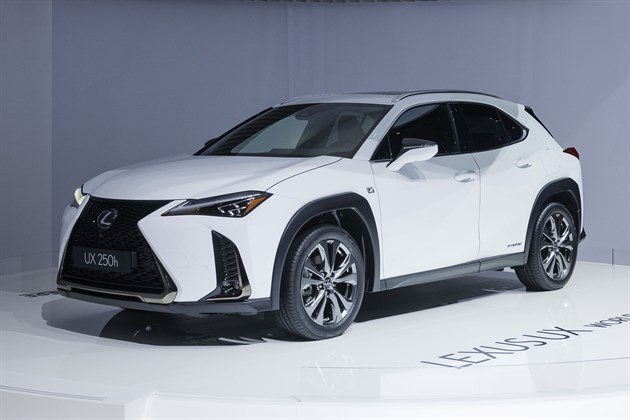 Inflexible attitude
We have a 2014 BMW 320d that we want to replace with a SUV to accommodate elderly relatives getting in and out. We use it mainly on motorways but only do about 8,000 miles a year. We like the look of the Mazda CX-5 and the Honda CR-V and were thinking of buying one about a year or so old. Which would you recommend, and which engine would give us a similar performance to our BMW?

VA, via email
Good opportunity to get out of a non-EU6 diesel. Mazda now does a CX-5 2.0 Skyactiv G 6-speed manual or torque converter auto: /road-tests/mazda/mazda-cx-5-20i-petrol-automatic-2019-road-test/ Honda offers its new CR-V with two power outputs: /road-tests/honda/honda-cr-v-15-vtec-turbo-2018-road-test/ Or, better, the Honda CR-V hybrid: /road-tests/honda/honda-cr-v-hybrid-2019-road-test/ Thinking smaller, maybe a Lexus UX hybrid: /road-tests/lexus/lexus-ux-250h-2019-road-test/ Or a Honda HR-V Sport: /road-tests/honda/honda-hr-v-sport-2019-road-test/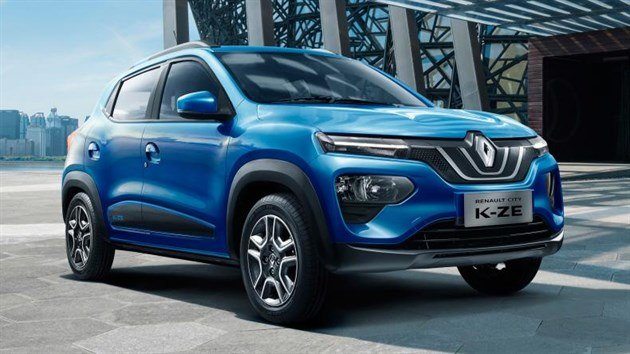 Batteries not included?
I have viewed (and continue to view) EVs with distaste, but inevitable. Doubtless we all will end up driving EVs, and, sooner than we expect? Hitherto I have thought in terms of a single EV with a range of at least 400/450 miles. (Were I to replace my two motor-cars with one I need adequate range.) 400-450 miles gets me to Newcastle (or Edinburgh at a pinch.) Gets me half-way across most European countries (night-stop and re-charge). But the scarcity of charging points weighs upon my mind. A few weeks ago I pulled into a very crowded service station (or was it a supermarket car-park?) There, a non-EV was parked in a charging bay. A real source of road-rage. The scarcity of charging points (up and down the country) is addressed in the editorial (by the esteemed John McIlroy) in 'AutoExpress', edition 1,553,  5-11 December 2018. But along comes (or will come in 2020) the Renault K-ZE: potentially £13,000. This is a 'game-changer'. (But is there a hefty battery rental charge?) I continue to run two motor-cars (Currently a 2009 Hyundai i10 1.2 and a BMW 3-Series Compact 2.0d). Sell the i10,  replace with the K-ZE? My i10 rarely go further than the 19/20 miles (into Southampton or into Bournemouth) and returns home. A K-ZE,  with a range of a notional 168 miles, would be more than adequate. That said, I am confident the reality will pan out differently. Nonetheless, the EV begins to be increasingly practical.
PG, Lymington
Renault typically charges £69 a month to lease its EV batteries in a Zoe. These batteries are very expensive. Around £200 including VAT per kWh. I'd guess that for its NEDC range of 155 miles the K-ZE will need about 22 kWh, so that's £4,400. The 64kWh battery in the jolly decent KIA eNiro costs about £12,800, but you get it with the car for £33,000. You don't have to lease it. In 5 years' time, probably 25% of all new cars will be EVs and a further 25% will be self-charging hybrids or PHEVs. I think the future is hydrogen fuel cell PHEVs and solar charged PHEVs. And, of course solar energy is free fuel.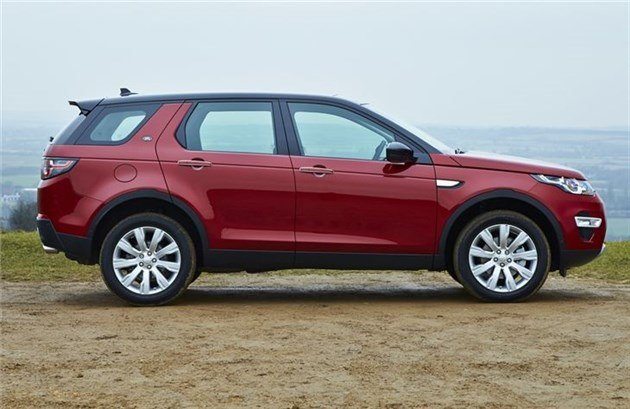 'D' for Depreciation
I purchased a 2017 Land Rover Discovery Sport HSE diesel in April 2018. It was 6 months old. Out of curiosity, I checked its trade-in value and it appeared to have dropped in value more than I was expecting, to c£25k vs the £35k I paid. This has led me to consider bringing forward my next car purchase in favour of something with greener credentials. We are a family of 4 and would prefer a large SUV (a 3rd row of seats not being essential). Our budget wouldn't stretch to an X5 hybrid or even an XC60. Would you recommend holding off for another 12 months until more cars come onto the market, or would you suggest making a change for a Honda CR-V or Mitsubishi Outlander PHEV now? Thoughts would be most welcome.

AB, via email
JLR has just launched a new Discovery Sport on a new platform and all but the base model diesel are 48v Mild Hybrids. You could also consider the Honda CR-V Hybrid (5 seater): /road-tests/honda/honda-cr-v-hybrid-2019-road-test/ or Toyota RAV-4 Hybrid (5 seater): /road-tests/toyota/toyota-rav4-2019-road-test/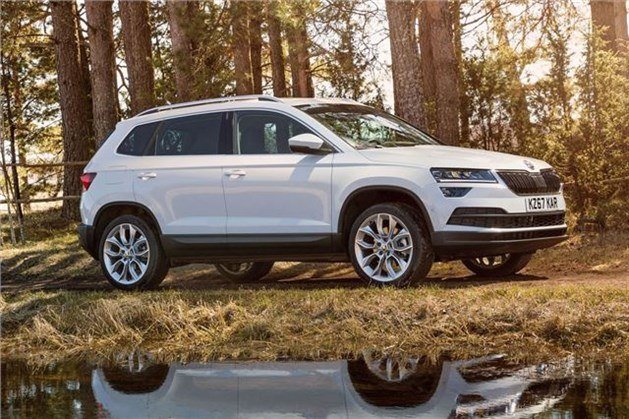 'Karoqaroo'?
For some time I've been considering replacing my 8-year-old Skoda Superb Estate 170CRDi Elegance with a high-spec Octavia Estate, or perhaps a Karoq (which my wife likes) with the 1.5TSi petrol engine. I no longer do the mileage to warrant a diesel. However, I've recently become aware of the 'kangaroo-ing' issues that appear to have afflicted the 1.5TSi motor in a variety of vehicles across the VAG range. What's your opinion of this engine? And do you have any recent information about VAG's attempts to remedy the problems? Also, can you suggest other manufacturer alternatives to the Octavia Estate and the Karoq? It certainly looks like VAG has got itself into yet another pickle with one of its engines?

MD, via email
No. In fairness, far from all 1.5TSI EVOs are affected. But complaints are still coming in. Some new models that should have had the 1.5TSI engine are not listed with it. No information about a cure. Obviously it doesn't affect every car, otherwise the Daily Mail would be having a field day over another VAG scandal. But I personally would not order one until VAG comes clean about the issue, fixes it and makes an announcement that it has been fixed, instead of the never-ending stream of self-congratulatory electrification press releases that lead the public to forget about its faulty products.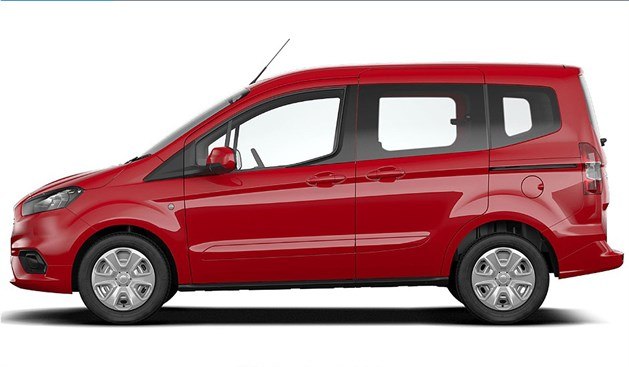 Spaced out
I am considering changing my 5-year old C-Max for another new car. I like the C-Max, but Ford is no longer producing this model. Could you help me through the bewildering maze of alternatives from other manufacturers? I do 8,000 miles a year (mainly motorway) and ideally I would be looking to match the C-Max package (the raised steering position is important to me). My budget would be £15k - £20k.
JJ, via email
An obvious contender is the Ford Tourneo Courier, but the rear seats take up half the loadspace even when folded. You can get it with 1.0 EcoBoost or 1.5 TDCI engines. Both with 6-speed transmissions: https://vans.honestjohn.co.uk/van-reviews/ford/tourneo-courier-2014/ Alternatives include the Citroen Berlingo, Peugeot Rifter, Vauxhall Combo Life and next year's Toyota LiteAce City combi (same vehicle but the Toyota will comes with a longer 5 year warranty).
Click to Honest John's Motoring Agony Column 24-08-2019 Part 2
Comments
Author

Honest John
Latest