Honest John's Motoring Agony Column 09-03-2019 Part 1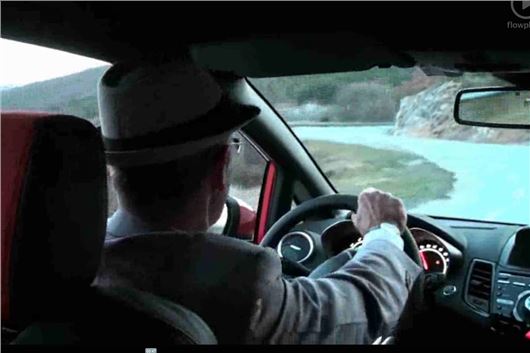 Published 08 March 2019
This week's car alarms sound off about electric parking brakes, driving into the sun, clutch catastrophes and in Part 2 we see evidence of entrapment in Wales, expose the true cost of an oil change, max a tall reader's headroom and keep on going. 
As usual, emails to Honest John should be addressed to: letters@honestjohn.co.uk  Please try to keep them as short as possible.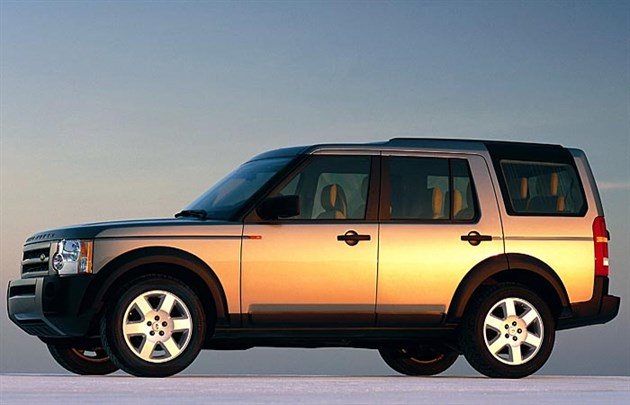 Braking bad
I have a 2005/55 Land Rover Discovery that has covered over 190,000 miles. During this period the car has been well maintained and has given excellent and trouble-free service with one notable and serious exception: the electric parking brake. This utterly ill-conceived device has given trouble and problems almost from day 1. It has cost in excess of £3,000 in repairs and still cannot be trusted. Once it became jammed whilst attempting a hill start while towing my horsebox with 2 hunters aboard. The hill in question is steep and narrow, so you can imagine the disruption caused. The AA was called and did something with the jack handle and, I think, removed a fuse. I was too busy with the horses to see exactly what was happening. When I complained to Land Rover, they said that the problems were probably caused because I had recently been driving the car off road in muddy and wet conditions. The parking brake has subsequently become jammed for no obvious reason, but now I am able to unjam it myself and disable it exactly as the AA did until it can be taken for the necessary repairs. So why does Land Rover persist in incorporating such a useless piece of kit in an off-road vehicle when a proper pull-up handbrake is far better and will give no trouble providing it has the correct maintenance? The time is coming to replace my Discovery, but you can be certain that the next 4x4 that I buy will certainly not be a Land Rover. More likely a Nissan Navara or a Jeep or any proven 4x4 that has a proper hand brake.
MJ, Broadway
Many people will think that 190,000 miles from 2015 LandRover Discovery, towing a double horse trailer for part of the time, is quite good going. The reason for fitting an electromechanical parking brake is that it clamps the rear wheels far more effectively than a lever and cable system ever could.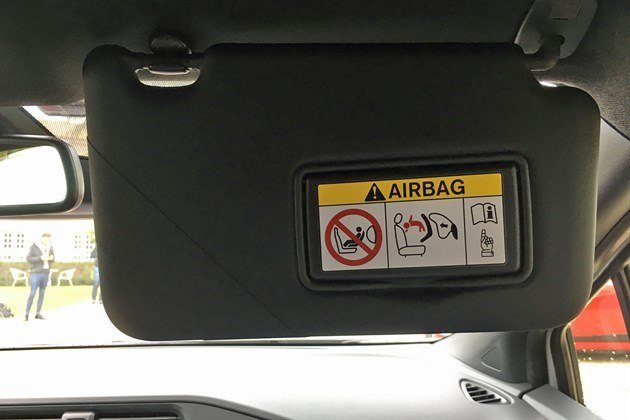 Blindingly obvious
Now the sun is low in the sky, I am regularly aware of the difficulty I have in seeing clearly with sunlight flashing through hedgerows and the like. It has the effect of temporarily blinding me. Some of my elderly friends suffer in the same way and avoid driving when these conditions prevail, i.e. sunshine (great shame). Surely, with many manufacturers or assemblers of motor vehicles in this country, someone could design a narrow curtain/shield, easily adjustable, to counteract this problem. It seems even expensive cars still have a visor that may be folded down, or and turned to cope with sun from the side. Has this poor approach been the only design since the 1930's? Come on, someone must have the skill to solve what really is a problem.
MP, via email
Try a baseball cap with a long peak. Or, get one of the current generation Nissan Micra K14s that have unusually deep sunvisors.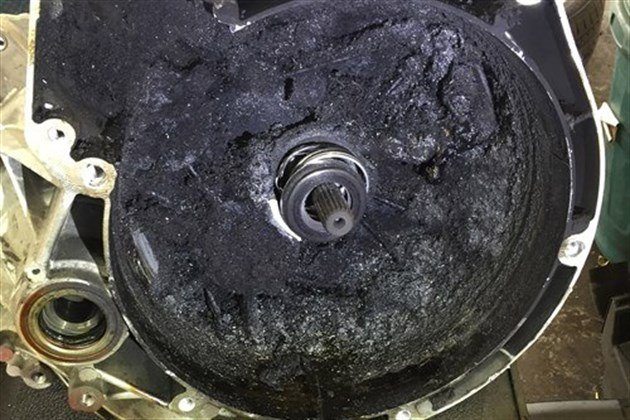 Totalled recall
In November, we received a recall in respect of a problem with the clutch of our 2015 Ford Focus. We contacted the local Ford garage as advised in the letter from Ford. The car was booked in and the relevant test carried out and we were advised there was no problem with our car. 10 days later, my husband noticed the clutch pedal was not returning. We contacted the Ford garage again and arranged for the car to be booked in. They informed us the diagnostic check would be £94 per hour. Following the check, we were advised that the seal had gone on the clutch slave cylinder. Once stripped down, further damage was found. To our knowledge, no warning light came on. As we had no alternative, the car had to be repaired. I have since contacted Ford in respect of the problem, but, as I expected, they have not been forthcoming with any help, stating the car was out of guarantee and the initial recall was nothing to with the clutch failure. They have however failed to explain what the actual issue was for the recall. I would appreciate any help you could assist me with.
HB, via email
It's an old problem with the clutch slave cylinder in Focus and C-Max models. I was even on a BBC TV consumer programme about it. If the seal fails, clutch fluid pours onto the clutch friction plate and flywheel and they can burn out creating a horrible mess (see photo). More here: /carbycar/ford/focus-2011/good/ Because yours is a later model it has been added at the end here: /carbycar/ford/focus-2014/good/
Changing circumstance
Can you recommend some reliable medium-size SUVs or people carriers with torque converter autos 3-5 years old.
RG, London SE2
Honda CR-V 2.0iVTEC 5-speed torque converter auto; KIA Sportage 2.0CRDI auto; Hyundai Tucson 2.0CRDI auto; BMW X3 petrol or diesel auto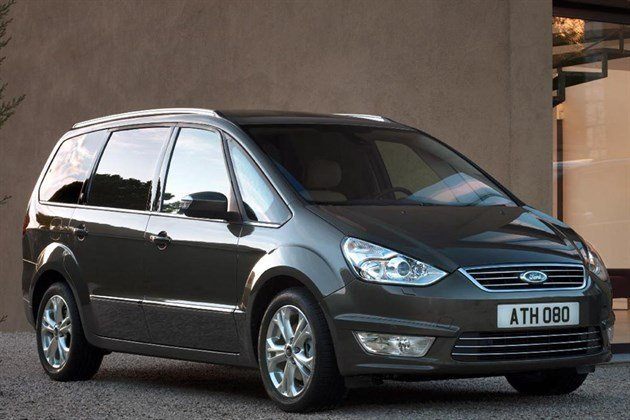 Falling star
I bought a used Ford Galaxy, from a reputable national firm, with a 12-month warranty. It is a 2012 2-litre petrol automatic Titanium X with 34,000 miles. On my test drive, it was not apparent that the automatic clutch was jerky. So the week after I bought it in October the dealer agreed I could take it into my local Ford dealer to have it looked at. They changed the gearbox oil and said it may not cure the jerkiness. After 6 weeks it is no better. Sometimes, the wheels spin as you gently press the accelerator when pulling away on gravel or a damp road and it is very jerky, just like a learner driver as you move through slow traffic. I drive 2 other autos and they are no problem at all. One is a BMW 440i. So I know it's not my right foot that's too heavy. I took it back to the Ford dealer and this time they said it was ok. What would you recommend I do next please? 

GG, via email
This has the 6-speed Getrag wet clutch Powershift transmission that is a dual wet clutch automatic, like a DSG. It is essential that the transmission fluid and filter are replaced every 3 years or every 38,000 miles and if this has not been done in the vehicle's past then there are likely to be problems with the transmission. So check the service records of the transmission. If it has not been correctly maintained and is faulty as a result, you can reject the vehicle or demand a replacement transmission be fitted. These are your rights: /faq/consumer-rights/
Re-arranged
Recently, my 2016 Range Rover Sport was stolen from a parking bay in London W11. I had the key and was 1/4 mile away asleep in bed. The JLR Tracker tracked it for 1/2 an hour then the Tracker signal disappeared. The road it was stolen from was awash with more up to date Range Rovers, Ferraris, Maseratis, BMWs, etc. In discussion with my insurance broker, he told me a customer had just rung him to say his 2016 Sport had been stolen too. I notice that my 2017 Sport replacement has a different security system. Should I assume this will be more effective? I have purchased a steering wheel lock just in case. Are 2016 Sports particularly vulnerable?

SO, via email
I'd guess they simply used a hand-held device to boost the proximity signal from your key to the car so the car 'thought' the key was close or inside, which meant the car could be entered and driven away. Some proximity keys can be switched off. If not, you need to keep them inside a lidded metal box or a 'Faraday Cage' or pouch to prevent the signal being boosted. Apart from 21-inch wheels, proximity keys and button starts are the most idiotic items added to cars in the last 10 years. However 'boosting' is countered by the very latest systems, such as Peugeot's, that require the actual key to be inside the car before it can be driven.
Dishing the dirt
We run a new Ford Focus 1 litre turbo petrol (125PS) with 2,000 miles. Now retired, we particularly chose the petrol version due to less mileage and to avoid any DPF problems. However, on at least 5 occasions, a display has shown on the dashboard 'exhaust filter at limit. Drive to clean'. On each occasion, we have carried on driving and, after a short period, the display has reverted back to its normal display. Both my wife and I drive briskly, always right up to the prevailing speed limit. We live in the country (Warwickshire) with usually little traffic. The gearshift indicator on the dash keeps telling us to change up yet this condition implies that really, we need to change down. Our dealer tells us its nothing to worry about as there is no fault as the 'regeneration' is managed automatically. However, the next stage, if it gets worse, is that the filter goes over its limit and dealer attention is required. Surely this is unacceptable as we bought a petrol version of the Focus (our 5th) to avoid this. Can you help or advise what to do or do we just soldier on? Ford General Service Bulletin 18-7085 may help.
MB, via email
Many thanks. First case of this reported to us. Every new car first registered from 1-9-2018 has to meet WLTP emissions standards and to do that most petrol engines need Petrol Particulate Filters. On top of that, the EC stupidly imposed a Type Approval rule that all new manual cars have to have a gearshift indicator. The two don't work together. What you need to do is run your car exclusively on Super petrol and, whenever you start from cold, try to keep it up to around 2,000rpm for the first 5 miles or so. That helps the engine to heat up faster and also to produce fewer particulates. If you simply start the engine from cold and run it at low revs that is when it's at its dirtiest.
I'd like mine 'medium'
We want to buy a medium-sized SUV with decent legroom in the back, and ideally with enough space between 2 car seats for an adult to sit. I have the driving seat fully back as I am tall, and this seems to mean the child seat behind is severely limited in terms of its legroom. We do not want a massive 'tank', so do you have any suggestions for good performing cars that fit the above criteria?  We have looked at Peugeot 3008, Mazda CX5, Skoda Karoq among others - and are put off by the aesthetics of MPVs.  
RD, via email
I'm currently in a 3008 1.5HDI 130 EAT8 GT-Line for a month or two or maybe longer. Doesn't have Grip Control, but I really like the car. High tech dash. Brilliant driving position. Decent handling. Very comfortable. 50mpg + economy. Very practical interior. I don't think any other non-hybrid SUV beats it, except maybe the Citroen C5 Aircross. Mazda now does a CX-5 2.0 165 petrol auto and it's okay, but overshadowed by cars like the 3008. The new Honda CR-V hybrid takes things a step further: /road-tests/honda/honda-cr-v-hybrid-2019-road-test/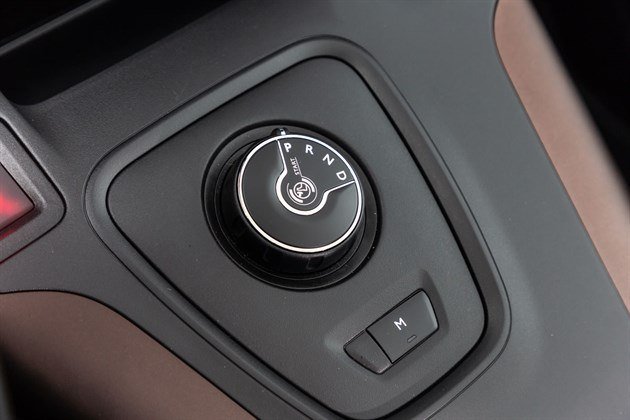 Multilingual
My 2016 Berlingo diesel automatic has been a good and versatile workhorse. My only complaint is with the auto transmission. It hasn't let me down, but is hesitant, jerky and doesn't inspire confidence. I am considering an upgrade to a new Berlingo/Rifter and note that they have new EAT8 auto transmissions described in the blurb as: "Hyper progressive and linear with seamless changes for conquering the open road." Does this mean Citroën/Peugeot have changed from 'electronic manual' to the preferred 'torque converter' auto boxes for this generation of Berlingo/Rifters?
SP, via email
Yes. No more automated manuals. Instead, a truly excellent 8-speed torque converter auto. I drove it in the Rifter and am currently driving it in a 3008. It's so good I never feel the inclination to paddle. Rifter test here: /road-tests/peugeot/peugeot-rifter-2018-road-test/ Vut a word of warning: While the Rifter i-cockpit is great to drive, it blocks ingress/egress from either side, which you can still do in the Berlingo.
Arts counselling
We are seeking to replace our ageing 2006 SAAB 9-3 Aero Sportwagon due to various minor niggles that indicate it is reaching the end of its reliable life after 120k miles. If SAAB was still in existence and an automatic version of the same was not horrendously expensive to tax, another would suit, but they're not, and they are, so that is not an option. Annual mileage is 11k-14k and we need an automatic gearbox and a reasonable sized boot to carry an artist's materials, easel, portfolio etc. Preferably European, a BMW 3-Series load area is too small for the portfolio and the load cover too low to hide all the kit, plus the rear arches intrude too much - compromising the easel storage. Choices are currently a Mercedes C-Class estate or a Volvo V60. I was discounting a diesel due to the direction that stuff is going, but could be convinced that it is not a silly choice. Budget is up to about £12,000 plus whatever pennies we can get for the old workhorse. Your suggestions will be welcomed.
 
NH, Hampshire
C-Class  are nice cars ('Airmatic' suspension is essential), but have not been brilliantly reliable: /carbycar/mercedes-benz/c-class-w205-2014/good/ New model C60 excellent: /road-tests/volvo/volvo-v60-d4-2018-road-test/ Previous model a bit 'ho-hum': /carbycar/volvo/v60-2010/ Not a bad idea to add the Mazda 6 2.0 Skyactiv petrol Tourer to your list: /carbycar/mazda/6-tourer-2018/ And don't discount the roomy, practical and comfortable BMW 3-Series GT: /road-tests/bmw/bmw-318d-gran-turismo-2014-road-test/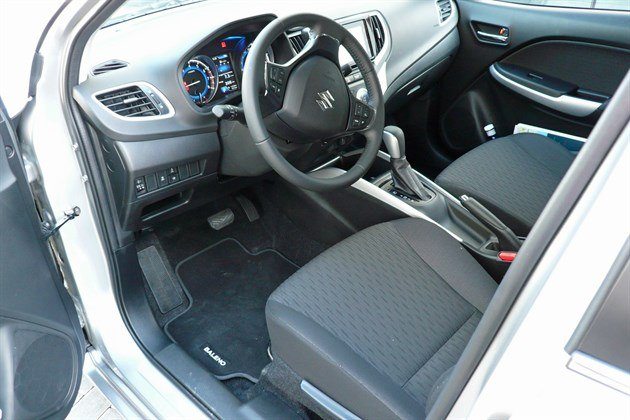 Automatic change
I read your column every week and would appreciate your advice.  I purchased a new automatic Suzuki Swift Z4 eight years ago on your recommendation. It has been absolutely ideal for my needs and is a delight to drive. I am now 70 and, although I would have no trouble selling my "one lady driver from new" car, I know I would not get very much for it, so it would be a big step up to get another car, even nearly-new. The Suzuki has been completely reliable and serviced by my local Suzuki garage who have looked after me very well. Should I hang on to this car (43,000 miles) or replace before things start to go wrong. If so, the only thing I would change would be to have a bigger boot. I have always liked the Honda Jazz but know there are problems with cars from certain years with the automatic gearbox.
DS, via email
The UK market Jazz 1.4iVTEC from February 2011 regained its CVT-7 transmission, which is okay. The i-shift from 2008 - 2011 is the one to avoid. If going for new you could replace your Swift with a Baleno 1.0T Boosterjet 6-speed torque converter auto, a new Swift 1.0T Boosterjet 6-speed torque converter auto, a new Jazz 1.3iVTEC CVT-7 or the much better Jazz 1.5iVTEC 130 CVT-7.
More, for less
Recently, on receiving advance notice of my Car Insurance renewal details (to commence in fact today), I realised I needed to make an amendment. My wife was the (only) named driver on the policy, but in February this year she was diagnosed with Parkinson's Disease, and our Doctor recommended her discontinuing driving. In fact she had not wanted to drive for some time due to her medical condition, and certainly wouldn't want to now or indeed be able to in the future. On Sunday I phoned Aviva (whom I have been with for 45 + years), I was told that by deleting my wife from my policy, the annual premium payable would be £690.09 as opposed to the £592.76 they had just notified me of. This was confirmed by letter in the post today. Naively, I thought my premium would go down slightly, let alone increase by almost £100. They told that with more named drivers, the risk factor was actually lower, which I find astounding. Ironically over the last 5 decades, our claims add up to 2 with me as driver (doing 1,000 miles a week in my working life) to my wife's 5 just pottering around. Again, I could have kept things as they were, with my wife never to drive again anyway, and yet be £100 better off.
EN, via email
This is standard practice throughout car insurance based on average underwriting risk. If you had not disclosed the change and then had a crash, even as the 'no fault' party to it, you could have been in trouble with your insurer, so you did do the right thing. No reason not to find some other mature, accident-free drivers to add as named drivers to pull your premium back down, even if they rarely drive the car.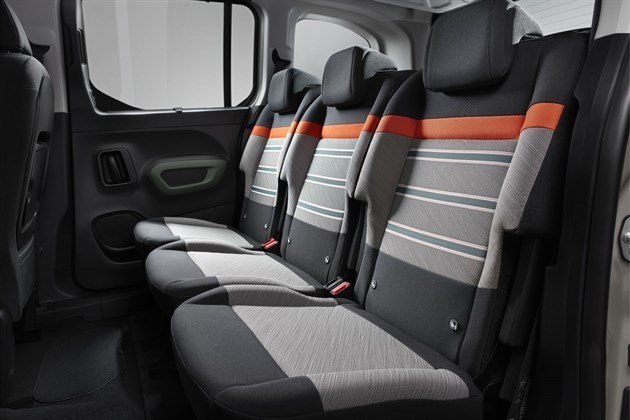 Clue: 3-across
I have 3 children, but many car rear seats have an uncomfortable middle seat, slightly raised with firm pull-out arm rest/drinks holder. Is it possible to replace the rear seat so that all 3 seats are the same? The new Focus is great, nearly flat between the footwells too, but the middle seat is like leaning against a concrete post.

DW, via email
You can buy a Multimac with 3 or 4 across child seats: https://multimac.co.uk/3_child_car_seat/ Or go straight to a car with 3 across centre rear seats such as a Citroen C4 Picasso (now re-named Citroen C4 Space Tourer) or Peugeot 5008 or a Citroen C5 Aircross. Or, most practical of all, a Citroen Berlingo or Peugeot Rifter.
Grass verge
I am on the verge of retirement and we have decided to move to the Yorkshire Dales. The Dales enjoy "proper winters" and have narrow steep lanes and so a 4x4 SUV would be sensible. It would also give us good vision across the dry-stone walls to the road ahead. We would like holiday on the continent and to be able to drive into European cities and so, to avoid the present and future diesel restrictions, we would like the vehicle to run on petrol. Most manufacturers seem to only produce their 4x4 models with Diesel engines. I would be grateful for your advice or recommendations as to which petrol vehicles to consider.
PL, via email
Suzuki Vitara S 1.4T Boosterjet: /road-tests/suzuki/suzuki-vitara-s-boosterjet-2015-road-test/and /road-tests/suzuki/suzuki-vitara-10t-allgrip-2019-road-test/ Or KIA Sportage 1.6T GDI GT 4WD: /road-tests/kia/kia-sportage-2016-range-road-test/ Or Mazda CX-3 2.0GT 4WD: /road-tests/mazda/mazda-cx-3-2018-road-test/ Or Honda CR-V hybrid with 4WD: /road-tests/honda/honda-cr-v-hybrid-2019-road-test/
Click to Honest John's Motoring Agony Column 09-03-2019 Part 2
Comments
Author

Honest John
Latest