Honest John's Motoring Agony Column 09-02-2019 Part 1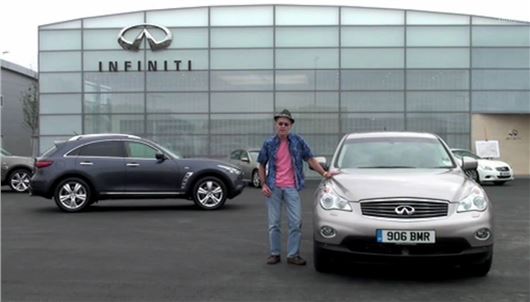 Published 07 February 2019
This week's postal crises concern placating worries, pulling power, winter wheels and in Part 2 homes from home, battery life, making the switch and much, much more.
As usual, emails to Honest John should be addressed to: letters@honestjohn.co.uk  Please try to keep them as short as possible.

Getting an extension
Your opinion please: is it is a good thing to take an extended warranty on my 2015 BMW 118i, now 3 years old with 30k miles, clean service record just passed MoT and no problems evident. The warranty appears to cover all mechanical parts, including wear and tear, up to 100k miles. Costs £55 per month, including recovery, etc. I am now 81 and probably will only do about 5k / 8k annually, but need a reliable motor and no hassle. Gone are the days when I might have judged whether it was worth saving some cash to cope with problems as they occurred. I will most likely keep the car until I find it too much to drive on our increasingly busy and congested roads, then use a bus pass.

MP, via email
£55 a month is quite an expensive £660 a year, but if it's an all-inclusive BMW warranty that covers everything then it will put your mind at rest.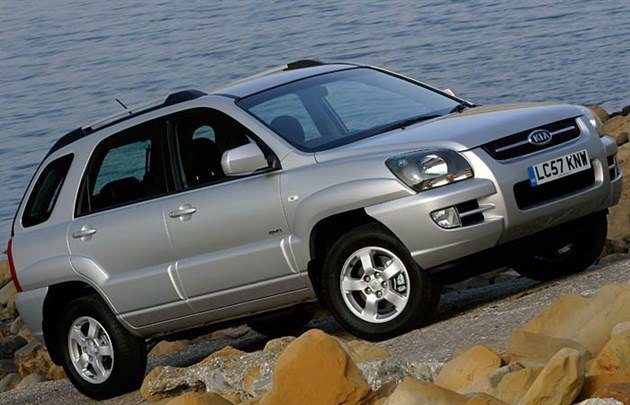 Captain Slow
Earlier this year I bought a 2005 4x4 KIA Sportage 4x4 automatic, mainly so I could drive following surgery on my left ankle, but also believing that with 138HP it would, if necessary, make a satisfactory tow car for our medium sized caravan. Very quickly I became disappointed with the performance, and, on checking the V5, found that the HP of the engine I have is only 111HP. I regard this as inadequate for towing. Even solo, the autobox changes down at the slightest incline and towing I would become a slow-moving obstacle to other traffic. I have tried to discover how the higher powered Sportages from 2005, can be identified without access to the V5 but nobody can tell me. Two KIA dealers did not know and KIA head office promised to call me back but has not. It makes searching for a replacement difficult as most advertisements do not mention the power.

DC, via email
The power was increased as part of the November 2007 revamp: /carbycar/kia/sportage-2005/history/ Original test of the 2005 here: /road-tests/kia/kia-sportage-20i-and-20crdi-2005-road-test/
Damage limitation
I have an Audi A6 quattro, but have always switched to winter tyres when the weather turns for peace of mind and maximum safety. One of the tyres (Vredestein low profile 19-inch Winter Extreme) had to be discarded as it developed a bulge that made it unsafe. This left me with 3 tyres (I didn't have a spare). My dilemma is that Vredestein doesn't make the same tyre anymore and of course the 3 tyres I have left are slightly worn. Do I buy 2 new tyres, use two of my existing tyres and have one old tyre as a spare, or should I change all four, which is very expensive? If I go for the former option should I put the new tyres on the front or the rear?
AG, via email
It's a quattro, so you need to change all four, otherwise the disparity will confuse the quattro 4WD system, leading to excessive wear on the Haldex clutch. Consider switching to all-weather tyres such as Michelin Cross Climates or Goodyear Vector 4 Seasons or Pirelli Scorpion Verde or Nokian Weatherproof so you can leave them on the car all year round.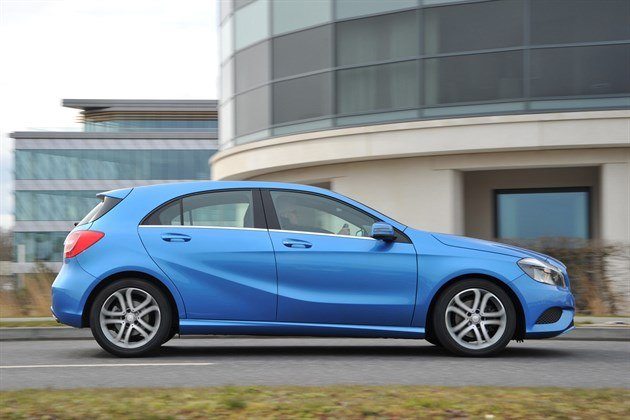 Incomplete recollection
I'm at my wits end with a 2015/65 A-Class Mercedes. I'm 21 and feel they've taken advantage of me by doing a bodge repair job on 2 ongoing problems and now that my warranty just ran out these things need replacing. They are: seat belt buckle jammed drivers side and seat sensor passenger side. Both I believe have been recalls and both have been 'repaired' before inside my warranty period. Should I have to pay? 

LH, via email
Official Safety Recall R/2015/145 dated 13-8-2015 refers to an issue with the passenger airbag on A-Class built between 7-9-2014 and 7-11-2014. Official Safety Recall R/2017/177 dated 20-6-2017 refers to an issue with the airbag propellant that might not inflate the airbags sufficiently on A-Class built between 2-8-2016 and 1-4-2017. You can look them all up at: https://www.dft.gov.uk/vosa/apps/recalls/default.asp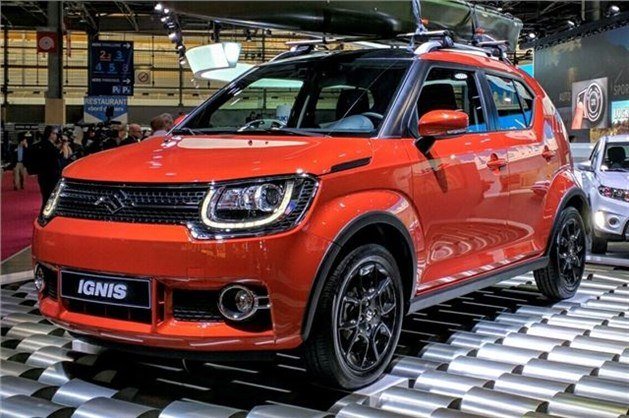 Diminished responsibility
On 31st August, we took delivery of a brand-new Suzuki Ignis. My own car is eight years old so having a new car is a big deal and we were really enjoying the Ignis. Two and a half months later and with 1,300 miles, the Ignis was hit by a lorry that was attempting to exit a roundabout from the inside lane whilst my wife was just ahead of him in the left-hand lane. Entirely the lorry driver's fault in our opinion. Although the damage to the rear door and wheel arch does not look major, I can't say I'm exactly thrilled that  we may soon have an accident repaired car rather than the factory fresh one we bought. Whilst the respray may look shiny and hopefully match the rest of the bodywork, how would I really know whether it is a good repair? To cut to the chase, do I have any right to reject a repair and demand a brand-new car? Or if I have to accept a repair, should I receive compensation as the car would be devalued.
JW, via email
You have the right to be put back in the position you were in before the truck crashed into you. That means you have the right to a car of the value of your Ignis before it was hit. Any body repair involves a 'diminution in value' and you are entitled to compensation to the amount of the diminution in value.
Cleggly, a case to answer
I bought a second-hand Volvo with 35k on the clock from a reputable multi-site retailer in February. The car had been serviced, issued with a new MoT and a 3-month warranty. In September, after driving some 8,000 miles, the 'ABS fault' warning light came on and the car dropped down into 'get you home' mode and limped to a franchised main dealer. It was determined that there was no problem with the ABS system, but there was a faulty injector that was duly replaced.  The ECU still flagged up a fault that was eventually traced to the diesel particulate filter. This was found to have been cut in half, the internal components removed and the case welded back together again. The engine control system had been interfered with to hide the fault. The dealer, assisted by Volvo's technical department, took 16 hours to diagnose the various faults and reprogram the system. I accepted that I would have to pay for the injector fault but asked the supplier to cover the £820 spent on diagnostic time and a replacement particulate filter. This they refused to do as their warranty terms state that any repairs must be carried out in their own workshop, they will not pay for any third-party invoices and that I could contact them should a problem arise during the first year. However, as the car originally went into a local main dealer with a non-warrantable fault, the car was not driveable and the supplier was some 150 miles away, this was not a practical course of action.  Surely, I should have some recompense for being supplied a vehicle that had been deliberately sabotaged in this manner? I assume that my insurance could have been invalidated by having had an undeclared modification carried out?
CA, via email
Firstly, it was illegal to sell you the car with an emissions system that had been interfered with and you have the evidence from the Volvo dealer to prove this. (Hopefully you have photographs.) Unfortunately, you can't prove that the multi-site did this to the car. (If you could, it would be a very serious offence under the 2009 Consumer Protection Regulations.) But they might simply have bought the car at auction in that state and not known. However, because the fault with the car clearly pre-existed your purchase, Clegg v Olle Andersson (trading as Nordic Marine), House of Lords, 2003 applies. Tell the multi-site that if it does not refund your costs arising out of its illegal sale of the car to you, then you will take the matter to Small Claims in the County Court. See: /faq/consumer-rights/ And: https://www.gov.uk/make-court-claim-for-money/ But merely mentioning your rights under Clegg should be enough to get your £820 back. (Actually £820 was very reasonable for the job.)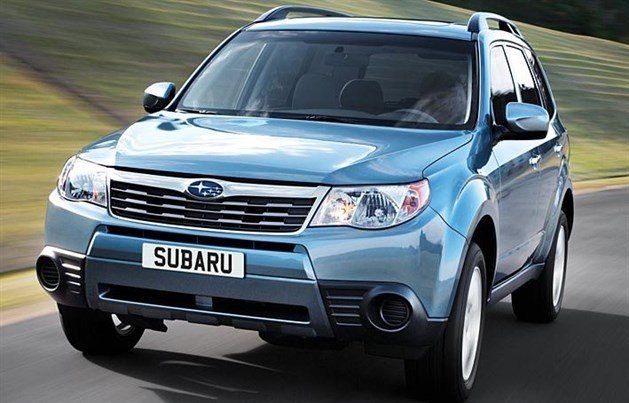 No charge
Because I don't do much mileage in my Subaru Forester XT, I keep the battery charged up using a Ring Float Charger to avoid it going flat. When charged to 100%, I've noticed that left overnight in the garage, unlocked (i.e.: no alarm system operative and no internal lights left on) on checking the percentage charge next morning, the 100% has dropped to 60%. Car starts ok and everything operates satisfactorily. I've noticed the same figures with the battery on my wife's Subaru Impreza in the same circumstances. My question is: does a battery power stabilise at 60% anyway - and is the normal stand-by strength of any battery normal at 60% power?  I would appreciate your comments please.
CS, Altrincham
You should not leave the car unlocked. When you do, systems such as the Bluetooth continually searches for its paired phone and other systems draw current. But in this case, I think your battery conditioning float charger might be at fault. Try replacing with an Accumate.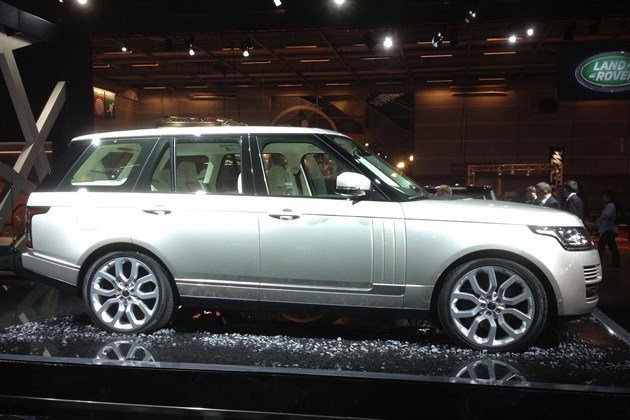 Roofless decision
The fixed glass panoramic roof of my 12-month-old Range Rover Vogue popped after forward parking riding over a kerb, causing a screeching noise at anything over 40mph. Range Rover Assistance diagnosed the fault and I took it to Harwoods in Lewes for repair. 2.5 weeks later when I went to collect the car I asked for a new 3-year warranty on the roof as I thought it would happen again because I was pretty sure the whole car had twisted. They refused telling me it would never happen (odd since it already had). They also said the roof was not structural. After about 3 weeks or so I traded the car in at a loss of £15,000 in p/x for a Lexus RX450h. A week later I got a call from JLR telling me they would have warranted the roof. I have since heard of one person who has had 2 new roofs on a similar car and he had heard of several others. I contacted Harwoods who effectively held their ground. What action do you think I can do to recover my loss?
BT, via email
Because it was your choice to part-exchange the car at a loss rather than wait for JLR's decision, I don't think there is anything you can do. As long as JLR replaced the original roof at no cost to you under warranty, I can see no grounds for compensation: /faq/consumer-rights/ Obviously, if you are not happy with this advice you should see a specialist solicitor.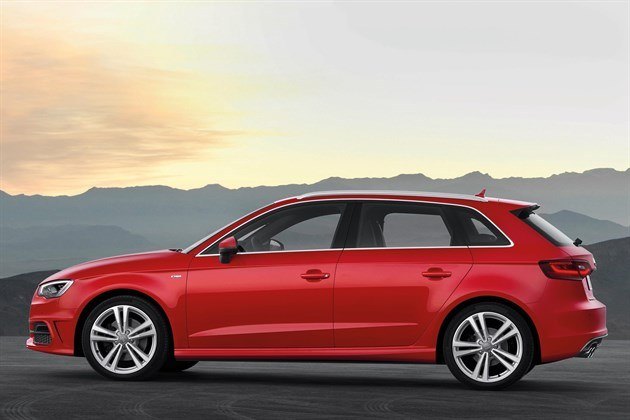 Minding his Ds and Qs 
I have a 2013 Audi A3 1.8TFSI Sportback Sport now at 32k miles. It is fitted with a dry clutch 7-speed s-tronic gearbox. This developed an issue in 2017 at 18,000 miles, which Audi repaired with a 2-year warranty that expires in July 2019. I love the car, great to drive, but I have a  nagging doubt in my mind. Could the Audi fix be a reliable one, or would they have replaced like with like, hence the problem could re-appear after the warranty has expired? If the latter is the case, should I sell the car before the warranty expires, or hang on to it and take out breakdown and repair insurance to cover any future liabilities? I realise that many policies won't cover clutch issues.

MY, Dunstable
All you have to do is look at the relevant VAG entries in http://www.honestjohn.co.uk/carbycar to see how problematic this transmission has been and base your decision on that. One reader (just one) reported an excellent life from the DQ200 in his Octavia 1.8TSI (same drivetrain as yours). Hundreds of others have complained, though, of course, there must be a 'silent majority' of VAG DQ200 owners who have also enjoyed problem-free transmissions. (It helps to get it out of D into N when stopped in traffic because if the stop/start does not cut in, sitting in D promotes wear to the clutch pack.)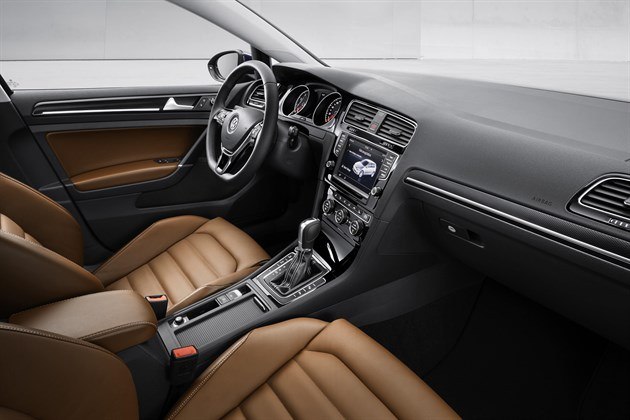 Crunchy on the inside
I have a VW Golf 1.4TSI DSG bought new in 2014 from Motorline, Coulsdon. It has been regularly serviced by them and has done 42,000 miles. Last week the DSG gearbox broke down and the car had to be towed to them. They now tell me that the Mechatronic part of the gearbox has failed and it will cost £2,300 to repair, with the possibility of other faults being discovered as well when they do the repair. Is it reasonable to expect to pay this sort of sum when a major component of the car has failed in such a short period of time? I have contacted VW UK who will look into it but their initial response is that the retailer is responsible and I get the feeling I will be bounced back and forth between then them ad infinitum. "If only everything in life was as reliable as a Golf"
NU, via email
If you feel inclined, you could use the evidence of similar failures in Mk VII Golfs alone to take the matter to Small Claims where your case would have to be against the supplying dealer. Evidence here: /carbycar/volkswagen/golf-vii-2013/good/ Law here: /faq/consumer-rights/ Ford threw in the towel and abandoned its Getrag Powershift dry clutch DCTs, replacing them with 6-speed and 8-speed torque converter transmissions. VAG soldiers on with its DQ200 7-speed dry clutch DSG.
Emissions jitters
I'm very concerned that my 2003 BMW 320D Auto Touring won't get through its MoT next February due to the new emissions requirements. I'm running it on Super Diesel and using an injector cleaner at every fill. I also give it an occasional "Italian Tune-up". Is there anything else I can do to help it pass the test? I have the results of its last MoT emissions. How can I check if these would pass the current standards? If the worst came to the worst, what would be a good replacement? I've tested cars with "intelligent" cruise control and Parking Assist and like these features. Price isn't the main consideration, although I realise I'm unlikely to match the 42+  mpg I'm getting at the moment if I switch to petrol. I hope you can help. You usually can.
MP, Fareham
The new emissions requirements are for new cars and to keep older diesels out of cities. The MoT checks are the same. It helps massively to run the car solely on Super Diesel that contains additives to keep the fuel system clean, and to occasionally add an aftermarket fuel system cleaning additive to the fuel. Yes, the car is more likely to pass if you deliver it for its MoT completely hot and fresh from a clear 100-mile run. If that isn't practical, take it for a 100-mile run the day before. If you decide to abandon ship, search /real-mpg/ for the most economical petrol and hybrid cars.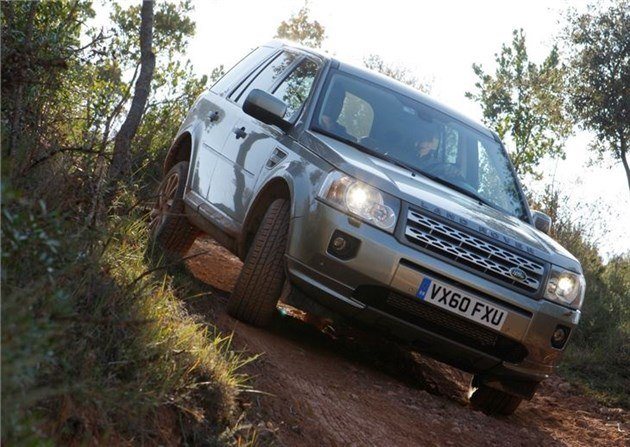 Big bang theory
My 2011 Freelander 2, now at 88,000 miles, for the last couple of years has shown a rise in oil level. Since its last service with oil change the level on the dipstick is an inch above 'high'. It does not lose coolant, so it must be diesel. I have replaced injectors with no change and my servicers are very puzzled. I wonder if any of your readers have had similar problems. I have been told that it could cause switch-off difficulties if the level gets any higher. I do lots of short trips with the occasional long run. After the long run the level is still high.
JS, via email   
The reason for this could be the diesel particulate filter filling up with ash. As a result, the diesel fuel 'post-injected' into the engine to actively regenerate the DPF cannot fire off and instead sinks into the sump, raising the level of the sump oil. Later model JLR cars have a warning light for when this reaches a dangerous level. Yours, with its 2.2 litre Ford engine, might not. If the combined sump oil and diesel rise beyond a certain level, a compression ignition engine will start to run uncontrollably on its sump oil and be very difficult to force-stall. The engine could even blow up.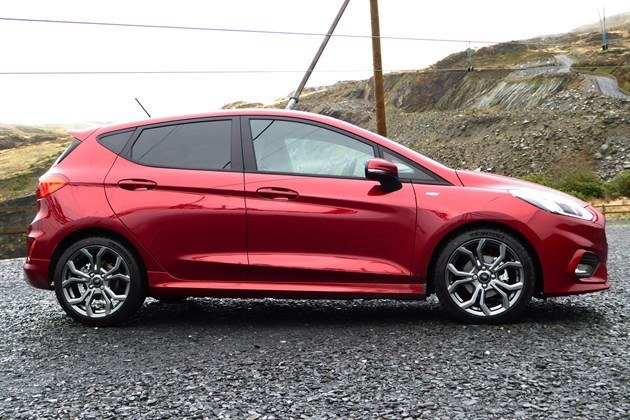 Fiestive spirit
Having literally, two months ago, bought a new Fiesta from Bristol Street motors, on a PCP over three years the husband walked out on my daughter. There is no way she can afford £250 a month. What are her options?
RN, via email
Whose name is the car and the PCP in? If it's in his, then this is not your daughter's problem. If it's in hers, then she needs to speak to the dealer. If they paid a deposit, she may be able to walk away with nothing, but no more to pay. (They should try to resolve this amicably rather than give thousands away to divorce lawyers.) 
Click to Honest John's Motoring Agony Column 09-02-2019 Part 2
Comments
Author

Honest John
Latest