Honest John's Motoring Agony Column 02-02-2019 Part 2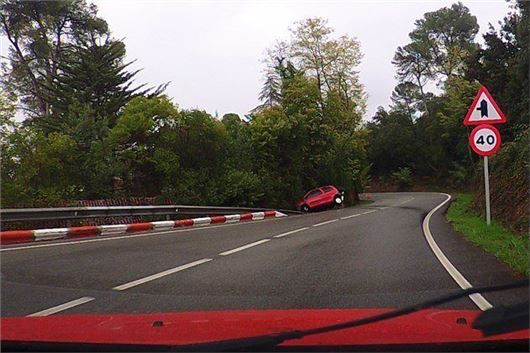 Published 31 January 2019
Click Back to Honest John's Motoring Agonies 02-02-2019 Part 1
Snap decision
I have a Hyundai i10 automatic and it's an excellent vehicle. However, I am considering a Citroen C3 automatic because it can come fitted with the latest safety technology with built in dash cam and distance braking. I am not familiar with the three cylinder engines and, seeing the problems that Ford have with their Eco three cylinder 1.0 litre, how do you rate the Citroen engine and 6 speed torque converter?
AG, Sudbury
Citroen's 1.2 litre 3-cylinder Puretech is excellent. Only a few failures in the lower power versions, usually spark-plug related. The EAT6 torque converter auto is also excellent. Test of the exact car you are thinking about (with the camera) here: /road-tests/citroen/citroen-c3-2017-road-test/ However, you need a Smartphone and need to download an App for the camera system to record pictures and video. (It isn't complicated once you know what to do. The photo above was of a genuine crash taken on the launch of the C3 in Spain.)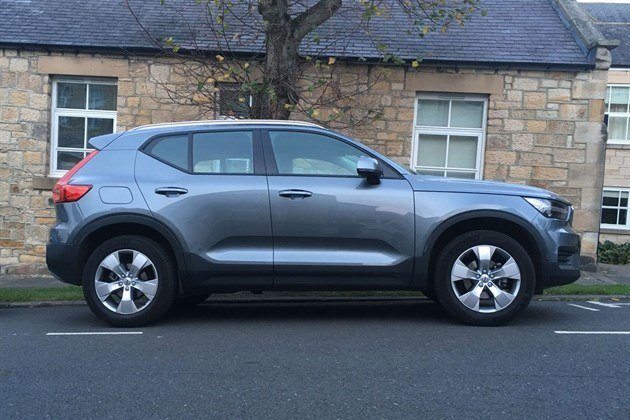 7-year switch
Our 84,000 mile Volvo V60 is 7 years old and we are ready to replace it with something similar. Our Volvo dealer says Volvo is ceasing diesel car production in 2 years' time. Does this mean that diesels are going to become more unpopular and in 5 years' time harder to sell 2nd hand? Advise please.?
AB, Filey, Yorks
Definitely yes. So switch to an XC40 T3, T4 or T5: /road-tests/volvo/volvo-xc40-t3-momentum-2018-road-test/ and: /road-tests/volvo/volvo-xc40-t5-2018-road-test/ Or to the new Honda CR-V hybrid: /road-tests/honda/honda-cr-v-hybrid-2019-road-test/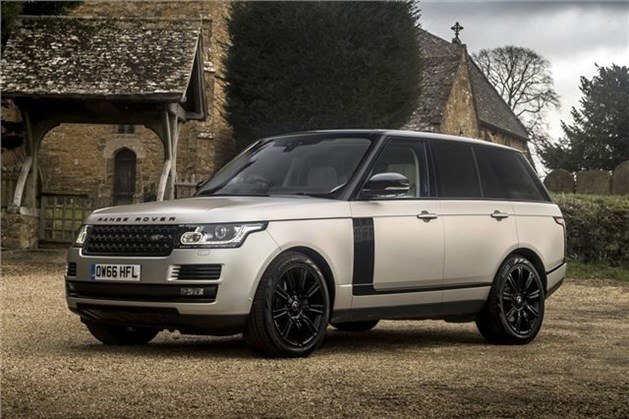 Out of Range
I benefited from my new Range Rover's 3 year warranty. Then, for the next four years, paid for their annual Extended Warranty. The agreement states "we will write to you towards the end of your 12 months' cover giving you further information about the renewal options available." Having belatedly noticed that they had failed to contact me, I telephoned to arrange continued renewal, but this was refused. I then wrote that this was totally unfair seeing the omission error was theirs, not mine. These two contacts with RR resulted in 2 replies from 2 separate personal. I thought it amazing how similar the apology wording was in both instances. This suggests to me that many other customers had also been supposedly 'forgotten' and sent this 'pro-forma' reply. No wonder Land Rover is having so many problems. My car is overdue a change, but I certainly won't be replacing it with a Land Rover product
AW, via email
The conclusion is that LandRover finds it too great a financial risk to provide warranty cover for its products that are more than 7 years old.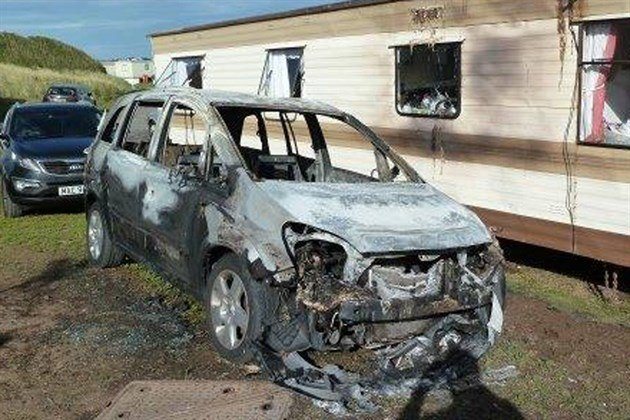 Rights and wrongs 
One good reason to be quit of EU dictats will be to pass our own consumer protection laws, and enforce them properly. Dozens of Zafira B cars caught fire and, after denial and delays and scary YouTube videos, Vauxhall had to recall thousands for urgent modification. They claimed only cars with manual air conditioning were affected and blamed owners for botched repairs to the heater fan. 'Experts' said the problem was Vauxhall's bungled conversion from a left-hand drive design (none of which caught fire) to right-hand drive, which had involved shifting the heater and fan to the left footwell. Readers who may not have received today's letter should know Vauxhall has now also recalled Zafira Bs with automatic air-conditioning for urgent repairs. Surely an independent UK will do a better job of protecting consumers?
MW, Ickwell
Unfortunately, you don't seem to understand the reason for this problem that is partially but not wholly GM's fault. While most cars have a horizontal heater fan, RHD Zafira Bs have a vertical one with the motor at the bottom. This would not be a problem if broken screens had not been replaced by windscreen fitters who did not understand the necessity of replacing a drainage gutter that prevented rainwater from the screen entering the heater fan. Over time, water in the motor prevents it operating except on the maximum speed setting. The common backstreet bodge repair for this was to jump the resistor. That removed the electrical fuse to the motor with the consequence that when the motor finally shorted out a wiring fire started. The DVSA could have the same teeth as the American NHTSA if only government gave it these teeth. This is a national issue due to UK vested interests; not something to blame the EC for. Germany has the KBA that is far tougher than the DVSA and imposes legal penalties on manufacturers.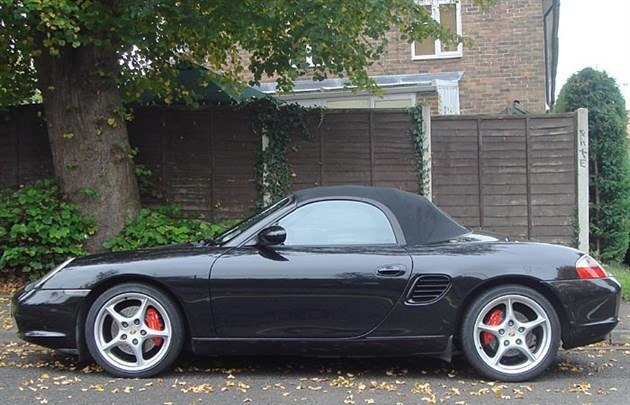 Canvassing opinion
A Porsche Boxster owner was asking about the roof tensioning cord having to now be manually put into place during closure. This is actually a very common issue and easily fixed. The cord is tensioned by little more than knicker elastic. This degrades over time (don't we all) and loses its tensioning effect resulting in the cord straying out of its guide channel. The cure is to put the roof into the 'service' position and peer down each side in turn for the elastic cord. Once located it can easily be replaced with elastic from any haberdasher and the issue will be remedied. Thanks for all your help over the years and hope this helps.
PZ, via email
Many thanks. A couple of other readers alerted me to the problem and to the fix, which I have now included in the Boxster 986 carbycar entry.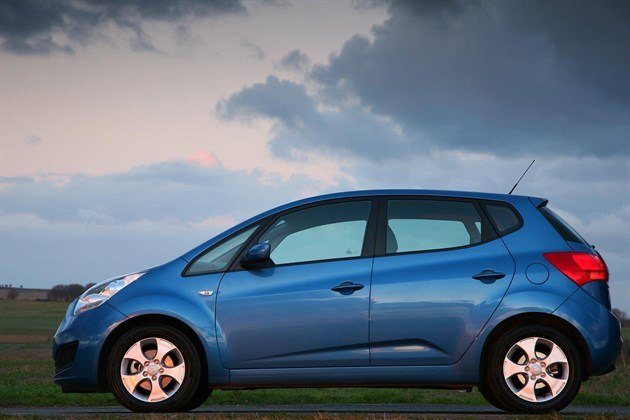 Vengance is mine
I have a KIA Venga 1.4 petrol. Just over the last couple of weeks I am losing coolant somewhere. Today I had to top up again. I ran the engine after and checked all around the engine bay and below the radiator. There was no sign of a leak. I also checked the dipstick but the oil appears to be uncontaminated. Any ideas what to look for next?
DB, via email
You might have an airlock that is blowing the coolant out of the pressure cap of the expansion tank. Here is how to purge a cooling system airlock: /faq/cooling-system-airlocks/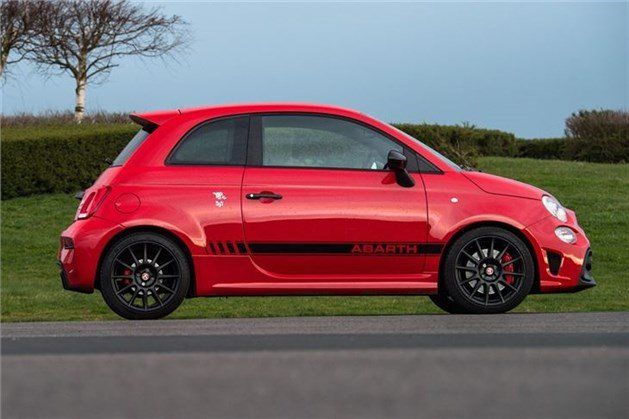 Taking A Barth?
Any recommendations please for a 2009 Abarth 500 with 44,000 miles, a 2011 with 34,000, or a 2015 with 22,000? The 2015 is Cat S "having sustained mild damage to passenger wing and door repaired by authorised Abarth specialist." Is that a problem please on a private sale?

TP, via email
I'd be very wary of that Cat S (formerly Cat C): Vehicle extensively damaged and insurer has decided not to repair. May be repaired and put back on the road. Before 26-10-2015 a Cat C had to pass an VIC inspection costing £36 (2007 price) to be re-registered as damaged repaired. From 26-10-2015 VIC checks no longer necessary. Still advised to get the structure checked by www.autolign.co.uk The new Category S means the vehicle has suffered structural damage. This could include a bent or twisted chassis, or a crumple zone that has collapsed in a crash. Category S damage is more than just cosmetic, therefore, and the vehicle will need to be professionally repaired. Also, it won't be safe to drive until then.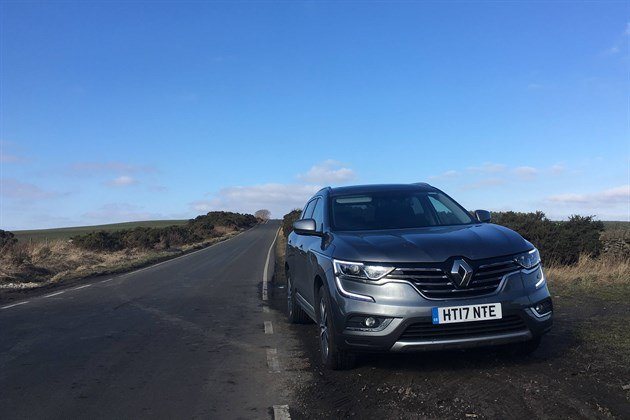 Motorway muncher 
My beloved Volvo V70 D4 must be replaced before April and I'm looking to find something that gives me motorway crushing comfort, plus added 4x4 (due to a few scary moments in Scotland last winter).
520d touring xDrive; V90 D5 estate; XC60 estate; Mondeo Vignale estate are all contenders, though I'd like to stay used-approved at less than £30k. I would appreciate your thoughts, and any I might have missed.

DE, via email
I've just handed back a Renault Koleos 2.0DCI Signature after a very happy year and 17,000 miles. Very few have been sold, so nearly new used prices are low, but it's extremely comfortable, a bit cruder but close to as good as a BMW X3 or an Audi Q5 and probably tougher than either: /our-cars/renault-koleos/
Rocks-angst
You often mention that you get a better ride on thicker rather than low profile tyres/rims. We have a Skoda Yeti, tyre size 225/50/17 and, whilst I realise is not a true 4x4, we use it often on rough and rocky roads. We have a very hard ride, and lose a number or tyres mostly through sidewall tears. Is there a smaller rim/wider tyre that will fit our vehicle and hopefully give us a softer ride and longer tyre life? We also do a lot of highway driving, so do not really want a 'proper 4x4' as they can be thirsty and transmission noisy.
PW, via email
These are Yeti wheel and tyre sizes:
15-inch with 195/65 R15 tyres
16-inch with 215/60 R16 95H tyres
16-inch with 205/55 R16 tyres
17-inch with 225/50 R17 94W tyres
With 55 to 65 profile, run them at cold pressures of around 30PSI. the 225/50 R17s would need a few PSI more.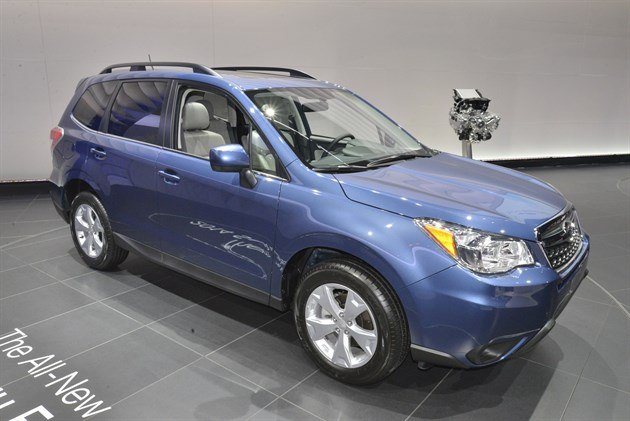 Forest grump
I drive a Subaru Forester and recently on my third Forester, a diesel 2 litre DX manual, I have had to have two clutch replacements, each after around 25,000 miles. In 60 years of driving different cars I have never had such problems. My garage claims I must be riding the clutch and showed me the clutch wear. However, I have not changed my driving habits in all my years so why now? I do average mileage of around 10000 a year. Can you explain?

JW, via email
It's a peculiar engine (now dropped in the UK) with different torque characteristics from the flat four and flat six petrols and a dual mass flywheel and automatic all-wheel drive. Very important to keep the tyres to within 3mm wear of each other or the auto AWD system can detect the disparity as slippage. You're not the only one to go through clutches on AWD Subarus.
Open and shut case
I have just purchased new Range Rover Evoque HSE. After 3 days of ownership I noticed that the nearside rear door was misaligned and reported this to the LandRover dealer. It was booked into the body shop next month. This has engendered some anxiety over the vehicle. What are my rights concerning this? I have been advised by some to demand new vehicle.
DH, via email
These are your rights: /faq/consumer-rights/ Up to you whether or not to try to assert them. I don't think that a slightly misaligned door is sufficient reason to reject a new car. And if the dealer fought your rejection, the case would have to go to the full County Court that could cost you up to tens of thousands of pounds.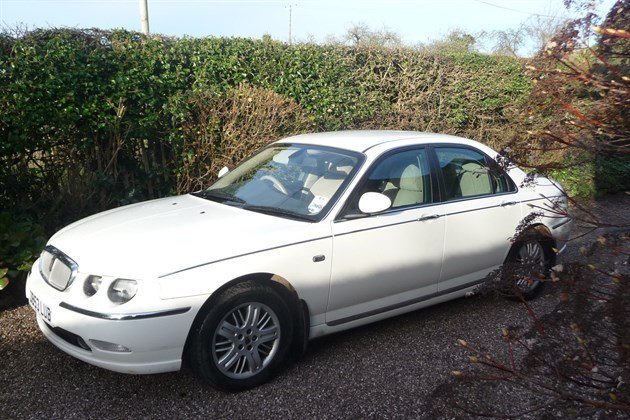 They think it's all Rover
I have a 2005 Rover 75 diesel that is unlikely to pass its MoT. What is the best way to dispose of it and what could I get for it?  Mileage is 160,000 miles.
AM, Benenden, Kent
Depending on its condition otherwise, it could be refurbished or it could be used as a parts car. Maybe £500 - £1,000. Try the Rover 75 Club: https://the75andztclub.co.uk/
Horse chestnut
In December 2013, my horse broke out of her paddock and ran onto the road into a car. She died in the collision. The driver left the scene of the accident and the police were called. As my house insurance said that as the owner of the horse this would be covered as my 'property' and they would take over the case, we heard no more about it and assumed it had all been rectified. Today, I have received a final notice from an insurance company for the amount of £6,390.05 as my insurance company did not reimburse the claimant. Surely this can't be right after all this time. What is your advice on this matter?
CE, via email
Very sorry for the deeply distressing loss of your horse five years ago. First get in touch with your house insurers. But I think this is likely to be an attempted insurance fraud because horse owners are not generally liable in such cases. Please could you refer it to our insurance expert who is Tim Kelly. That's  timkelly@motorclaimguru.co.uk
Route 66
I have a 66 plate BMW 640d convertible on a PCP, which is due to end in 2019. The car will have covered c.25,000 miles by then, is in excellent condition and I am considering paying the guaranteed future value figure and keeping the car. I cover c. 8-10,000 miles per annum. My questions are do you have any information on the reliability of this model/engine and what are your views on extending the warranty, after the factory cover expires? The quote from BMW to extend is over £850 so, as I did with GAP insurance, I would take your advice and look on-line for other providers if you feel it is a sensible option. 
PT, Wells, Somerset
No reports of any engine problems. Vary sparse feedback (because generally reliable and few sold): /carbycar/bmw/6-series-f12-2011/good/  Nothing under the more popular F20 5-Series either: /carbycar/bmw/5-series-f10-2010/good/ And no engine problems reported in the X5: /carbycar/bmw/x5-f15-2014/good/  I'd go with BMW for the first year, then think about MotorEasy or WarrantyWise for further years. Important to buy the next year's warranty before the current one ends or you lose partial cover for the first 3 months.
Staggered
I have a 2016 BMW 320i M-Sport that came as standard with different size front and rear tyres: Front: 225/45/18; Rear: 255/40/18. These are standard runflats and I am coming up blank on winter run flats for the rear. Is it ok to buy 4 non run flat tyres? As there is no spare what are my options?

SE, via email 
Check with your BMW dealer what to do. There are hundreds of thousands of these cars in Europe. Could be that the answer is a separate set of smaller wheels with deeper profile cold weather tyres front and back.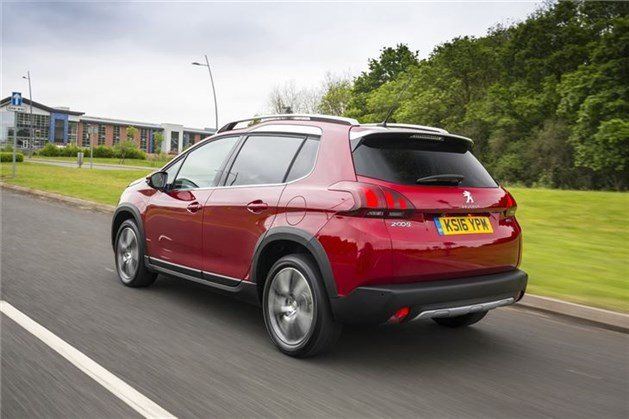 Sparks flying
I bought a new Peugeot 2008 1.2 petrol manual at the end of July 2016. I average 5,000 miles per year. In October 2017 I drove to Umbria Italy, and I noticed a couple of times when accelerating the car faltered a little. This continued on my return, but only very occasionally. In July 2018 I drove 10 miles on a motorway and when I was within metres of my destination, the car began to misfire really badly.  It was a very hot and humid day. I did shopping and returned to the car an hour later. It would not start and the fan came on furiously.  The engine warning light came on. I had to get recovery home and the car went into the dealer I bought it from. All the necessary services had been carried out since I bought it. They found the fault to be spark plug(s) misfiring. I thought this was unusual, given the regular servicing and the age of the car. Is it usual for this problem in a car that is barely two years old?
KD, Hythe, Kent
No. There has been a problem with spark plugs in Peugeot's 1.2 PureTech engine. You were lucky they did not break up and damage the engine.
Pressure drop
Following your many recommendations for Michelin Cross Climates I fitted a set of 225/55R18s to my 2014 Mitsubishi Outlander diesel auto. I note from recent answers that you seem to suggest running these tyres at a slightly lower PSI than for normal tyres. On the Outlander, normal is 35psi.  What would you suggest? I got 38,000 miles from the original Toyos fitted from new. What might I expect from these Cross Climates?
JGA  Gloucestershire
I'd go down to 32PSI. As soon as you drive anywhere and the air in the tyres heats up the pressure will increase to 34PSI - 35PSI. Start with 35 and you'll be up to 37 - 38, which is too hard for the tyres to flex properly. (If the tyres are lower profile than 55, don't do this or you might run the risk of rim damage.) Readers are reporting 30,000 miles from a set of Cross Climates.
Click Back to Honest John's Motoring Agonies 02-02-2019 Part 1
Comments
Author

Honest John
Latest