Honest John's Motoring Agony Column 05-01-2019 Part 2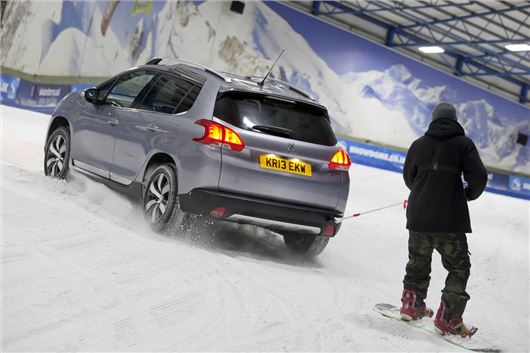 Published 02 January 2019
Click Back to Honest John's Motoring Agonies 05-01-2019 Part 1
Going for a spin
I recently bought a Peugeot 2008 and want to put winter tyres on it. As a front wheel car, is the best configuration to just put the tyres on the front or have tyres on all 4 wheels
DW, via email
Does the 2008 have 'Grip Control'? If it does, it should already be on all weather tyres, most likely Goodyear Vector 4 Seasons. If it isn't, you can still fit all weather tyres, either Goodyear Vector 4 Seasons or Michelin Cross Climate but they won't be as effective without the 'Grip Control' diff. I insist they are fitted to all four wheels because it is not just about drive wheel grip in snow; it's also about stability. My sister in law has a 2008 with Grip Control and it's the only car in the village that can get up the bank in snow.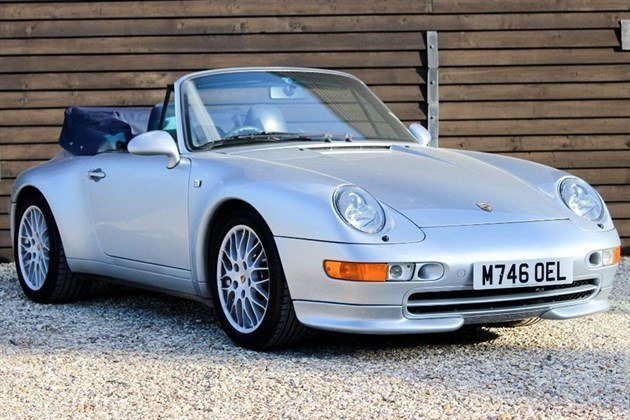 Financial damage limitation 
I have between £40k-£50k to spend on a fun car for weekends only. I work away during the week and we have a practical XC90 for the family of 5. Trying to decide what to get. My only requirement is to minimise depreciation over two years as I will only keep it for that long. Does not need to be flash and I prefer a wolf in sheep's clothing and it needs 4 seats. Also do not mind going a bit older. 
SC, Yorkshire
A 'safe' investment would be something like this, as long as it didn't go wrong: https://www.historics.co.uk/buying/auctions/2018-11-24/november-sale/ref-68-1994-porsche-993-carrera-c2-cabriolet/  Bit of a squash in the back, though. Far less performance, but this could be very nice: https://www.historics.co.uk/buying/auctions/2018-11-24/november-sale/ref-56-1964-peugeot-404-cabriolet/ (Both of these particular cars were sold.) New, an Alfa Romeo Stelvio 2.0T 280 is very nice indeed, but don't expect to get your money back after 2 years. You could go for a new Mustang 5.0GT convertible, manual or automatic. Or, as an investment, a 1960s Mustang 289 convertible. Alternatively, a 1960s Mercedes 300SE 4-seater convertible. Golden rule of classics: "If the top comes down, the price goes up."
Within tent 
I am looking to buy a second-hand car, but am a bit stuck. My partner has an automatic-only licence, so we need one with automatic transmission. We are looking for reasonable mileage, costing not more the £9,000. Less costly would be welcome. I was looking at various hatchbacks, as we like to go camping. We do not need a massive boot, but would like to take some things. I like a bit of power, as I once made do with a 1.0 litre engine that struggled on the motorway. I enjoy driving and like a bit of style. I have driven the BMW 1-Series, but that comes at a price. I have been advised to maybe go for Toyota, but read some bad reviews of the Auris and perhaps the Yaris is too small? The Skoda Rapid Spaceback seems not to score too well, but represents value for money compared to an A3 or BMW 1-Series. Reliability is key. I was looking at a Polo V 1.2. However, I thought the engine too small for automatic transmission and I was told to there was a problem with the gearbox. I also looked at an Opel Astra 1.4. I am worried about the gearbox. I also wonder about hybrids and what is best? My main concern is to not have gearbox problems. Any car and year advice? Petrol, in our budget , automatic and not to small. 
CR, via email
Your best bet is a Honda Jazz 1.4iVTEC CVT-7 2011 – 2016 because of its reliability and the exceptionally versatile flat folding loadspace. I rate this shape of Jazz as the best design of any small car over the past 20 years and we have one with 100,000 miles on it in Thailand, though the Thai model has a bigger, more powerful engine and a better torque converter automatic gearbox. A bit bigger you could also consider the previous model Honda Civic 1.8iVTEC 5-speed torque converter auto that has the same versatile loadspace as the Jazz, but more of it.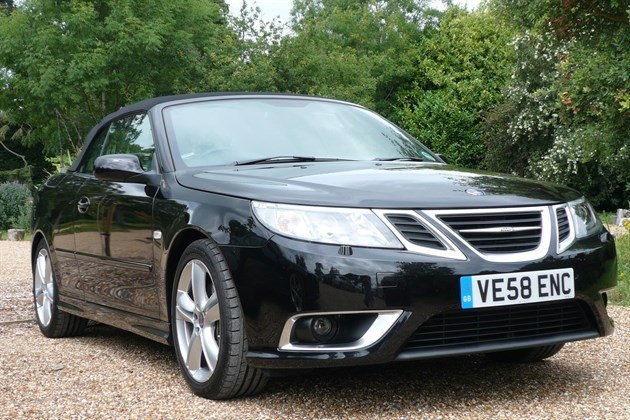 Keener SAABy
I am considering changing my 10-year-old Mercedes A-Class, which has about 75k trouble-free miles on it, for a convertible of about the same age as I only now do 5k-10k miles a year. I had thought about SAABs, as I really like them, having owned one model or another most of my driving life, or a BMW 3-Series. My concern about SAABs is that they are getting old and I assume difficult to find parts whereas I reckon a Beemer would be much more expensive to own and run. As I am getting on a little bit I would like to own a car that I want, not what my family wants. Budget £4k-£5k.
MM, Whitchurch, Shropshire
Having driven SAAB 9-3 convertibles on their launch in 2003 I was quite surprised driving them 10 years later because they really felt their age to drive. But they're robust with SAAB's chain cam engines (not with the 1.9 diesel or the Vauxhall Ecotec engines), they're good looking, a black one starred in 'Burn Notice', and they'll seat four. A switching system stops you lowering the hood when you have too much luggage to make room for it.
Bud-wiser 
Reading the email about lodging a complaint with The Motor Ombudsman, I too had a most protracted experience of this. The Ombudsman decision partly supported my complaint, but I think I am now more aware of the Ombudsman's position on motor issues. My complaint from start to final decision took almost nine months and I don't believe the issue was too complex. I think it important that folk know The Motor Ombudsman is a limited company, funded by car manufacturers and the motor trade as part of the SMMT. Also, from my encounter, complaints are only viewed within the context of the SMMT's various codes of practice and not the law. When I finally received the Ombudsman's decision I was disappointed but decided as "a last throw of the dice" to put the issue to solicitors using the Legal Protection cover on my household insurance. This took about three weeks. It was considered by solicitors that breach of contract had taken place and that I may have a case not only against the selling dealer but also the credit card that I had used to pay the deposit on my new car. The Motor Ombudsman was fully aware of these facts, but never considered breach of contract. I don't have the stamina to take the matter through Small Claims; I wasted to much time using the Ombudsman. I will soon sell the vehicle instead. I hope the above is of some assistance to your readers. 
GM, Penrith
Thank you. Yes. The Motor Ombudsman is the political replacement of the SMMT's Motor Codes that was supposed to regulate the behaviour of car dealers so that the government did not step in and do it more heavy-handedly. I had the disappointing experience of sitting on one of its procedural lip-service committees. The Ombudsman Service only works to the SMMT's Code of Practice, not to the law, so is not much help in a legal dispute. I have to tell people it's there, but my advice is that if the dispute involves less than £10,000 to go straight to law because that still qualifies as a Small Claim. More then £10k, basically a problem because you could spend £30k on legal and court fees and even if you won your case you would not necessarily get all of your costs back. It's all covered here:  /faq/consumer-rights/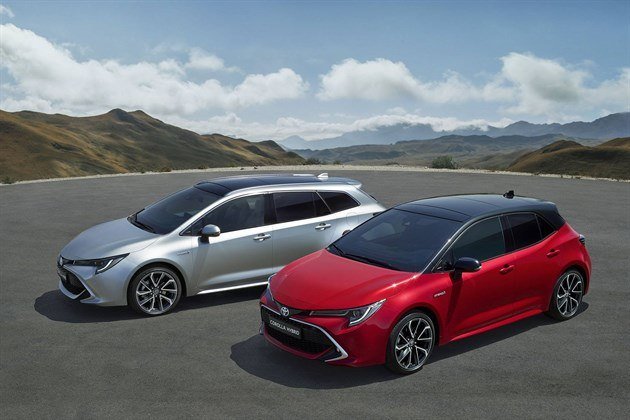 Taking the hyway
I will be changing my car soon. I have owned from new in March 2008, an Audi A3 Sportback SE 2.0 TDI auto. Serviced and oil changed annually, it has done 110,000 miles and is now due its 2nd timing belt change. It has served me well without any problems so far, but I'm loathe to spend more on it as dirty diesels are out of favour and will no doubt soon be prevented from entering city centres. What is it worth, or do I scrap it? Toyota still has a scrappage scheme. I am interested in a new or nearly new (pre reg) Toyota Auris hybrid (5-year warranty). The "Desire" spec suits my needs and is equivalent size wise to the Audi, particularly in length. What is your opinion of the current Auris? I am aware that the Auris is about to be replaced by a new Corolla, but it may arrive too late for me. How does it compare with the Auris? Is there any other self-charging hybrid I ought to consider? (I don't want a plug-in.)

MM, Sheffield
The Auris is now reaching its end of days and is being replaced by Corolla hybrids on the TNGA platform, built at Burniston. A lot of scrappage schemes are no more than disguised discounts. With some, the cars do not even get scrapped. So investigate what you can get for the A3 from webuyanycar.co, or wewantanycar.com or even from a photo ad in a newsagent's window before committing to a scrappage discount. The current Prius on the TNGA platform is better than the Auris. Details here: /carbycar/toyota/auris-2019/history/
Captain Sensible
I am considering a retirement gift to myself, and what better than a sensible motor? With a budget of £20k-£30k I am looking for something comfortable with 4 seats, fast and fun, 3-4 years old (having lost the worst of its depreciation) with low miles (20k-30k) and all of the options that will be reliable for the next 5+ years and 100k miles. After which it will no doubt be traded in for a Zimmer frame and/or mobility scooter. I have thought long and hard and shortlisted the following: 2014 era Mercedes CL500 CGI Blue Efficiency; 2014 era Audi S8; 2014 era BMW 7-Series. I am, of course, open to suggestions.
BE, via email
Your fundamental mistake here is in thinking that because these cars cost a fortune when new they will be reliable. Not so. It's a general truism that the more a car cost when it was new the more expensive it will be to run in terms of repairs and maintenance, so a £25,000 Mercedes CL is affectively a £100,000 Mercedes CL in terms of running costs. Better to lower your horizons and go for something that meets your criteria without being too complicated. And always remember, things like the satnavs on these cars will not only be out of date technologically, they are eyewateringly expensive to replace. Sorry to disillusion you, but it's got to be done. Think something like a six-cylinder BMW coupe and you're probably, but not guaranteed to be, safer.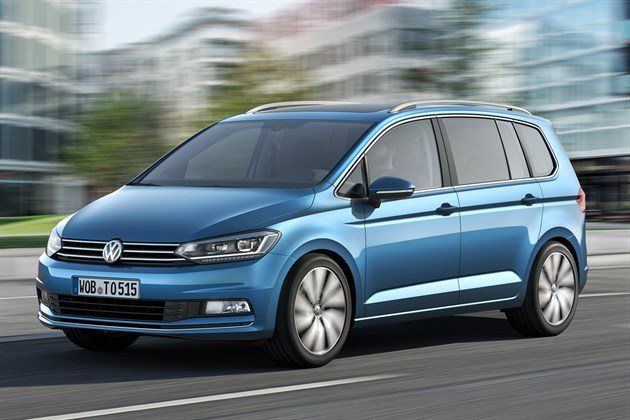 Touran duran?
I have been looking at a 2015 VW Touran 1.6TDI. I know the earlier 1.6 TDIs had reliability issues. Can I ask how the newer ones perform? I have seen a 2015 with 55k for just over £10k. Do you think this is a wise buy, or should I consider something different?
SJ, via email
This will have an EA288 1.6TDI engine, not the one subject to the NOx emissions recall. That said, if reader complaints are a reliable indicator, Golfs have not become more reliable: /carbycar/volkswagen/golf-vii-2013/good/ So though we have much less feedback on Tourans,  they are form the same stable: /carbycar/volkswagen/touran-2015/good/
Non-disclosure?
I had a low speed minor collision with a car that reversed out in front of me on a local road. No injuries; no apparent damage to his car but some wing and headlight damage to mine. He has told his insurers that he is entirely responsible and they are repairing my vehicle (and providing a courtesy car). I have had nothing but help and courtesy from both the insurers (Admiral) and the driver (with whom I have nodding acquaintance as a local businessman). As there is no call on my insurance, do I need to inform my own insurance company of the incident? I assume Admiral, like others, shares information like this.
MS, via email 
Yes, you still need to disclose this "no fault claim" to your insurer. They will find out anyway and might penalise you if you don't tell them.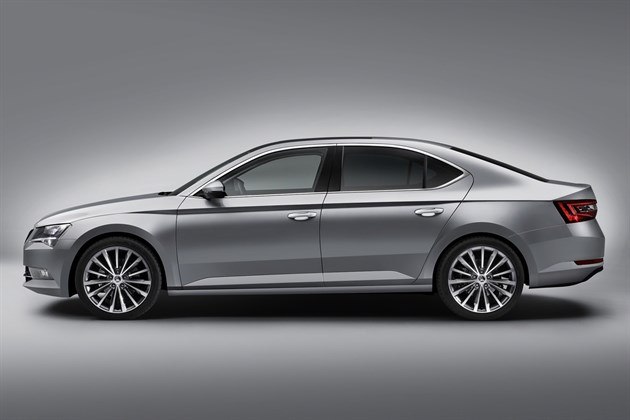 Queue jumping 
I have a Skoda Superb on a 42-month Skoda finance deal that runs out in July 2019. I have the option to hand in the car or pay a lump sum and keep the car. I have not decided what to do. If I wanted to buy a similar new car to my specifications, the delivery time based on the time it took with my present car will be about 3 months. Is there any benefit to handing in the car earlier? If I waited to the July date, by the time I get my new car the present one would be worth less on an exchange because it would be 45 months old. Finally, can I go to any other dealers of Skodas and do they have to stand by the value agreed when I bought the car? Can any dealer reduce the value because of what has happened with Diesel cars etc in the last 3 years since I bought the car? Have you any recommendations as you the best way forward please.

RW, via email
You are under a contract. The basis of that contract is you keep paying a monthly payment, then at the end of the contract you can buy the car for the value agreed at the beginning of the contract or walk away. If you want another new Superb, order it in plenty of time for it to be built, then, if you have any equity in your car at the end of the term you can put that towards the deposit on the next one. It probably feels like you are trapped into a non-negotiable position. But the dealer will help. The other way to deal with it would be to buy your car at the end of the term, order the new one, then use the car you have bought as deposit when the new one finally arrives.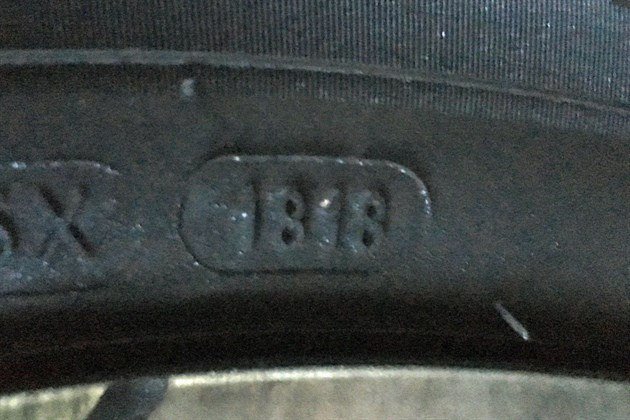 Age wrinkles
Is there an age, irrespective of mileage, that tyres should be replaced? My Hyundai ix20 will be 6 years old in March 2019 by which time I expect the mileage will be 14,000. It is housed outside in a private car park. The tread of the front tyres should take it to 18000 miles. I should add that once a month I take it on a run of at least 50 miles.
JS, Tunbridge Wells
Tyres are stamped by week of year and year, in this case 18th week of 2018. The general advice is 5 years exposed to UV rays. But if the car is locked away in a dark garage for a lot of the time, that doesn't apply. But any cracking of the sidewalls of the tyres then they should be replaced.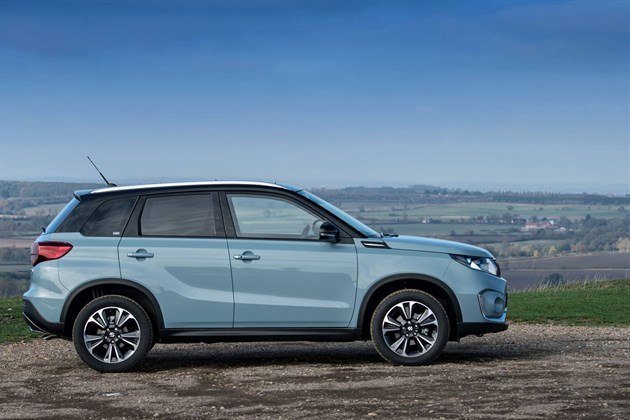 Gripping yearn 
I have a 9-year-old Audi Q5 quattro diesel automatic with just over 74,000 miles on the clock. It has been trouble-free, but at 74 years of age I need less space and am doing less miles and shorter journeys.  I have decided to change it. I have children in Yorkshire and feel safer in the winter in a 4-wheel drive SUV. I like the solid feel of Audis and was looking at a 2 or 3-year old Q3 petrol automatic.  My problem is that 4-wheel drive is only available with the 2.0 litre engine, which, after speaking to the local Audi dealer, would be adding unnecessary cost. Would you recommend the 2.0 litre version, a 1.4 litre with Cross Climate tyres (which I have read about in your columns) or another make and model of car?
SB, via email
The Q3 2.0 litre also has a much better DQ381 or DQ500 7-speed wet clutch s-tronic automatic, whereas smaller engines might get the DQ200 7-speed dry clutch s-tronic that has been a lot of trouble. You could also go for a Suzuki Vitara S 1.4T Boosterjet AWD 6-speed torque converter auto, or a Peugeot 2008 1.2 Puretech 110 EAT6 torque converter auto with Grip Control that comes on all weather tyres as standard.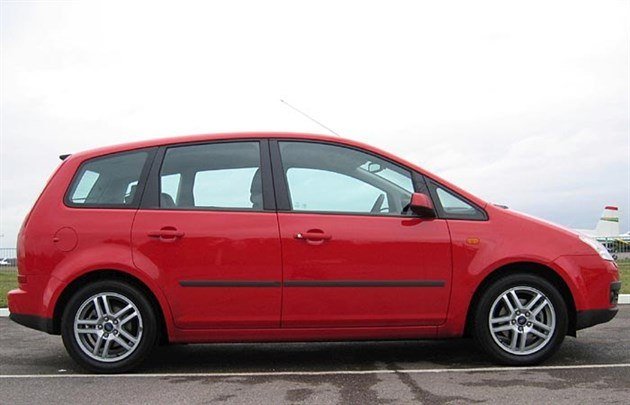 Finding his bearings
I have a 2008 Ford C-Max 1.8 petrol with 50,000 miles. It recently developed a low roaring sound. I eliminated exhaust and transmission. The garage says it is a wheel bearing, but not sufficiently bad for them to determine which one. I have since found that if I drive round a left-hand bend or swing the car to the left, the noise momentarily stops. Would this indicate which wheel bearing? I am guessing that it is one of the front ones.
RT, via email
Jack the car up one side at a time so each front wheel is about half an inch off the ground (no danger if it falls off the jack). Then wrestle each wheel. If you can pull it in and out at all, then the wheel bearing is failing.
Automatic avoidance
I have taken over the driving since my husband's Alzheimer's disease prevents him from driving and I want to switch to a small automatic.  You wrote that you don't recommend (various models) when they are fitted with 'a cheapskate automated manual gearbox'.  Does this mean that these models can have a 'good' automatic system or a 'bad' one? How do I know the difference and what difference does it make?  Help please to avoid pitfalls.
JBR, via email 
A 'cheapskate automated manual' is basically a manual transmission that has been robotised so a system of electric motors and actuators mimic a driver changing gear. They are unpleasant to drive and prone to going wrong. FIATs 'Dualogic', Vauxhall's 'Easytronic' and the automatics of the Suzuki Ignis, Citroen C1, Peugeot 108, Toyota Aygo, SEAT Mii, Skoda Citigo and VW Up have this system. Toyota also fitted it to Yaris models from 2006 to 2011 and Honda used it in Civics from 2006-2009 and in Jazz from 2008 to 2011. Citroen and Peugeot fitted similar systems to various models in the C5, Picasso, 3008, 2008 and 508 model ranges called 'EGS'.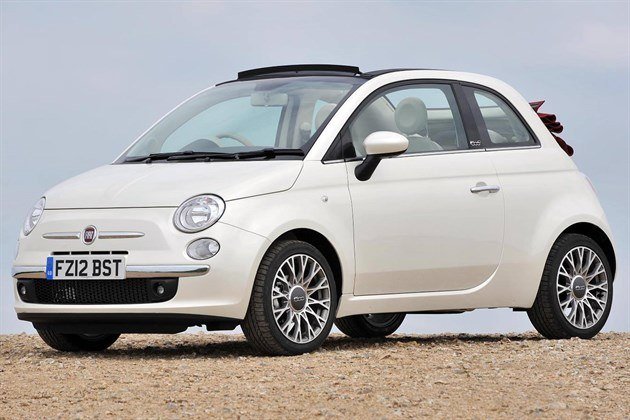 Super little car
In June you advised me to seriously consider a FIAT 500C for my purposes. I waited patiently and found a 2014 TwinAir C Cult 6-gear manual convertible 105HP with 10,000 miles, one lady owner. I paid £8,000 for the privilege. I am delighted with it. Your comments re-headroom and quality of seats were spot on. It is great fun to drive and reminds me of my first ever car, which was a FIAT Nuova 500 bought in 1967, so I am probably finishing off with how I started. Thank you for bringing a 78-year old's driving career back to fun times. My present question: Do I use Superunleaded for this particular car? I have been doing so since I purchased it in early August but my garage feels I may be wasting money.
RP, via email
Yes. Use Super. Gives more torque at low rpm and keeps the engine fuel system clean. Vital to use the correct FIAT Selenia oil at oil changes. The TwinAir does not tolerate other oils.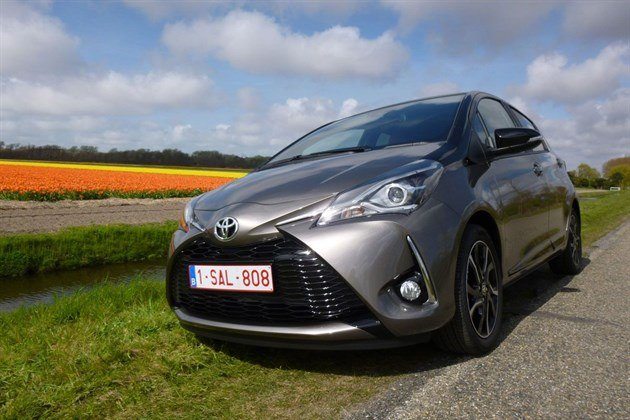 Yaris freed
10 years ago I was looking for a small, economical, 4-door car for my wife. I wanted quality, with decent internal space for occasional passengers; refinements such as aircon and remote central locking; and lively performance. I had more or less decided on a VW Polo diesel. Your advice at the time was to go instead with a Toyota Yaris 1.4 diesel. I followed this advice and bought a Yaris D4D TR. This car has been superb, meeting all our requirements, as well as having very low running costs. Although the car is still in excellent condition and going well, after 10 years my wife wants a change, and I would be very interested in your recommendation(s) for a replacement.

MC, via email
The obvious choice is a Yaris hybrid: /road-tests/toyota/toyota-yaris-2017-range-road-test/ Similar economy and reliability, and petrol rather than diesel, for the future.
X marked the spot 
I realise I will never be able to replicate my lovely Ford Fiesta Titanium X auto which has been stolen, one of very many in Birmingham but can you suggest the nearest car to replace it at a value of about £10,000 (petrol).

MH, via email
I would not buy another Fiesta with a 6-speed dry clutch Powershift transmission. Too many have failed. Better something with a torque converter auto such as a Mazda 2 or a KIA Venga, KIA Rio or a Hyundai ix20 or i20.
Click Back to Honest John's Motoring Agonies 05-01-2019 Part 1
Comments
Author

Honest John
Latest