Honest John's Motoring Agony Column 22-12-2018 Part 1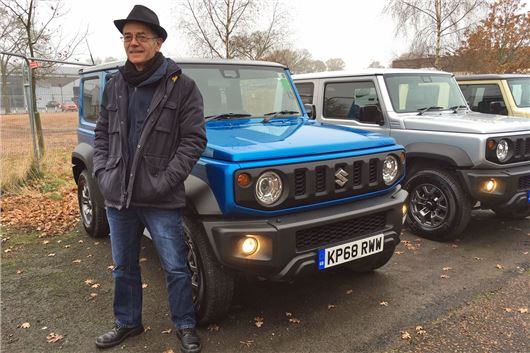 Published 21 December 2018
This week's sparkling plugs involve Noteworthy topics, stealers wheels, subacars and in part 2 a glimpse into the future, a bit of fun and a cure for Alfaholism.
As usual, emails to Honest John should be addressed to: letters@honestjohn.co.uk  Please try to keep them as short as possible.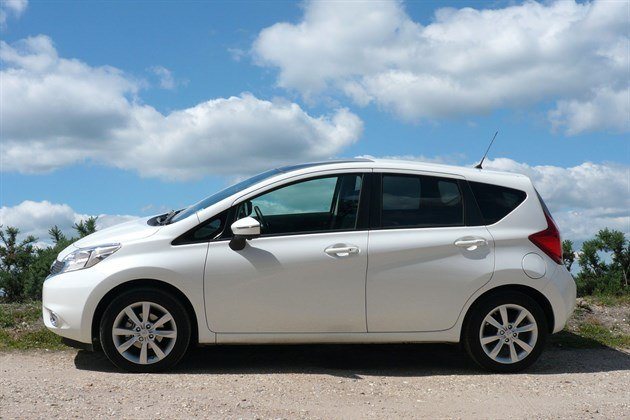 It has been Noted
My 2013 Nissan Note Acenta has only done 17,500+ miles since it was first registered 5 years ago. At service by our local Nissan dealership yesterday, it was found that the aircon condenser is leaking and I was told that it will need to be replaced. I have read the comments in your posts from others and what you say about the EU Directive about refrigerant. When the reminders came re booking the service, each one also mentioned servicing the aircon with various increasing costs for this job. So I took it to be re-gassed by my son's and my local motor engineer whilst getting two new tyres. I was charged about £50. This was before the service and MoT. He says there had been about 50% gas in when tested beforehand. My dealership has quoted me £422 for replacing the condenser. Am I likely to have any redress anywhere? Is the quote reasonable?  I'm waiting to get a quote from our engineer chap. 

FN, via email
I think your car must have preceded Nissan switching from R134a refrigerant to R1234YF, which explains why the local man only charged £50. The leaking condenser is another issue. £422 isn't too bad for a franchised dealer charge, though you can probably get it done for the right side of £300 by someone here: /faq/air-conditioning/
Key whole surgery
I wonder if you can help me with a key problem on my Toyota? I have an 8-year old RAV-4 that has been faultless apart from increasing problems with the electronic entry system in the last 3 years. The car is parked some distance away, which, according to the garage, means that the "key" is continually looking for the car and thereby runs down the battery. But we never used to have this problem and only replaced the key battery every year or two. Now it's every 3 - 4 months. A neighbour had the same problem, so sold his RAV. My wife's 5-year old Yaris, however, has a simple key with a lock and unlock button, which is much more reliable. I'm now thinking of changing the RAV for a different make: I need 4-wheel drive and a petrol automatic but with a simple entry key. Any thoughts?
PW, via email
Finding a car without the ridiculous nonsense of a proximity key is a very difficult these days. Only the most basic models have sensible, old-fashioned keys with remote locks. However, some of these keys can be disabled by a simple process of pressing the buttons a certain way so they do not continue to transmit. Skodas and Mercedes now have this feature.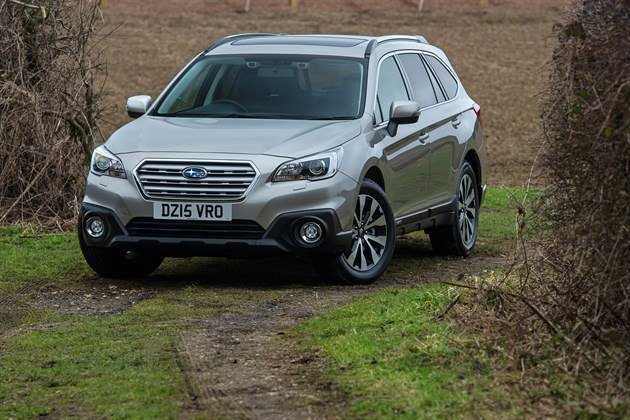 Mud men
I live in the countryside and need a vehicle that can cope with muddy roads occasional snow storms and floods yet is civilised enough to go to the dinner dances and take friends to the theatre. The Subaru Outback seems a good choice, particularly as it appears to be superbly engineered reasonably spacious reliable and has some of the most sophisticated safety equipment on the market through its 'eyesight system'. I am therefore curious to know whilst it is hugely popular in Canada the US and Australia it nevertheless has low sales in the UK and the UK auto press including yourself seem to give in three stars or less out of five. I am wondering what I am missing?
JL, via email
Subarus are popular in the USA, in Canada, in Australia and in Switzerland. My mate has an Outback in Cairns, which is not very far from the real Outback. Less suited to the UK where the 2.0 Boxer diesel has problems with short run use and the petrol engines are not very economical. In the UK, people are more inclined to 4WD SUVs (such as the Subaru Forester) than to 4WD station wagons like Outbacks, XC70s and Allroads.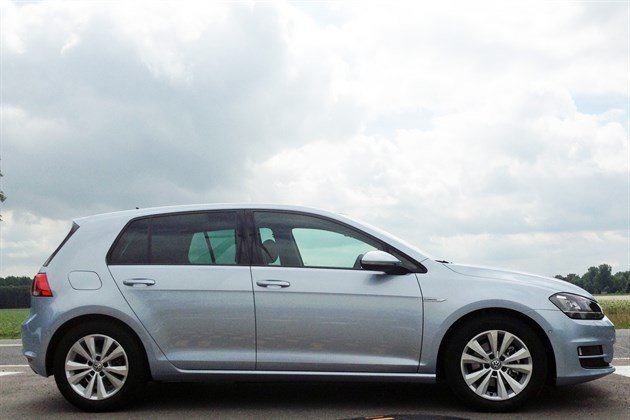 Cirrhosis of de liver
I ordered a new VW Golf 1.5TSI EVO SE (petrol) at the end of May, with a VW dealership promise of 16 weeks maximum delivery. This should have been delivered by mid-September. But I am continually being advised, every 2 weeks, of delivery delays of a further month. The VW dealer is now saying delivery will be either December or January next year. An astonishing delay. Needless to say I have lost all faith in these vague delivery estimates. VW is advising this is caused by the need for compliance to a new Worldwide Emission Testing System, mandatory since September this year. I have recently read that all new petrol cars require to have a Petrol Particulate Filter fitted since this September.  I wonder if this new component is in short supply currently? Are all car manufacturers experiencing significant delivery delays on new vehicles, or is this just a VW planning shambles?
AD, Cheshire
There is also a problem of WLTP 1.5TSI EVOs juddering on take-off in 1st gear and apparently a fix for this is coming in the New Year. It's also because German carmakers have vast and complicated ranges of cars and every single variation has to be put through the WLTP tests before it can be certified. If there is a problem with an engine that is used in many variations then that problem needs to be addressed and the engine/variation goes to the back of the queue for re-testing. Andrew English explained this in his Paris Motor Show review on 6th October, given the scale of the issue. The Germans delayed testing for far too long and are also hogging the test facilities causing problems for everyone else.
Scraping through
Does applying the parking brakes while free-wheeling forwards clean overnight corrosion from rear brake discs.
KD, via email
The problem with that is that the pads for the parking brakes only cover a small part of the discs so will only clean a circle round them, leaving the rest rusty.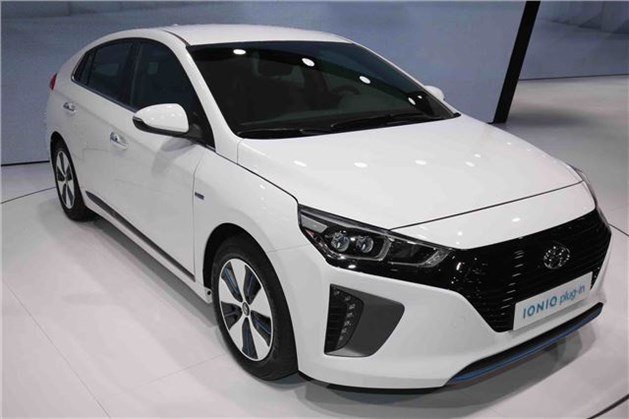 Socket and see
Where is the government's commitment to its environmental targets? In 4 months I have saved 40 gallons of fuel and the fuel I have used is petrol rather than diesel, which I hope is environmentally better in terms of particulates if not CO2. A cynic might think that maybe the Treasury is more concerned about lost fuel duty and VAT revenue than the environment. I find my Hyundai Ioniq Plug-in steering fine, but, unlike you, have not driven any cars to compare it with. I find it hard to believe it is so bad as to be a reason to not recommend the car to the average driver.

PM, via email
I can't answer for the government, of course, but I had the opportunity to drive the Ioniq self-charging, the Ioniq PHEV and the Prius PHEV on the same day. I'd already tested the self-charging Niro, the Prius and Prius PHEV and the C-HR hybrid well as the Golf GTE, Passat GTE and KIA Optima PHEV. The strange stickiness in the steering of both Ioniqs was very noticeable and I count that as a serious fault compared to the excellent steering of the TNGA platform Toyotas. That's what we're here for. To acknowledge what the average driver wants, but point out the trouble he may be getting himself into.
Crester run
TW asked why some lorries have engines stuck out the front, and others have the engine below the cab. Lorries that have a bonnet are known as Normal Control, and lorries that have the cab above the engine as Forward Control. One of the main reasons for the popularity of forward control is visibility and manoeuvrability in smaller, more congested areas. A classic example of this was the Land Rover 'Forward Control' of the 60's and 70's, where no bonnet in the way when cresting a hill was the primary reason for the design.
DA, via email
Many thanks. Yes, fairly obvious for congested conditions. Not a lot of forward control LandRovers were ever built, though. Production of the forward control Jeep FC Series from 1956 was far greater. But the big trucks you see on Ice Road Truckers and Outback Truckers are mostly normal control Peterbilts, Kenworths, Macs, Whites, etc. where the greatest danger is running into a half-ton Droughtmaster steer or a big kangaroo.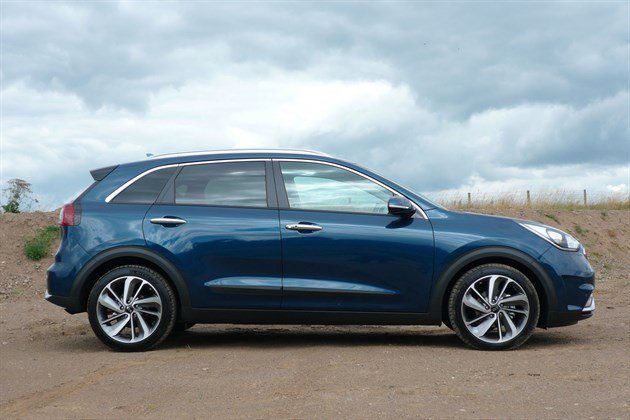 Prius by nature
I have owned a Toyota Prius from new for the past 10 years. It has been trouble-free apart from the recalls. I am now in my late 60s and do only 3,000 miles a year. I would like to change to a new or nearly new car that will see me through. I would like a car of similar size, preferably another hybrid. I don't really want another Prius, as I am often waved down in the streets and mistaken for an Uber. I have looked at the Honda Insight and Jazz but the back seats are a bit smaller than my Prius. Do you have any suggestions? I can spend £25,000 plus the trade-in value of my Prius.
ML, via email
Go for KIA Niro PHEV. Plug-in hybrids work better than self-charging hybrids for very low mileages. But it's nevertheless encouraging that so many taxi drivers caught on to Prius self-charging models as being their best bet for longevity and low overall running costs. That has massively increased the values of used Prius.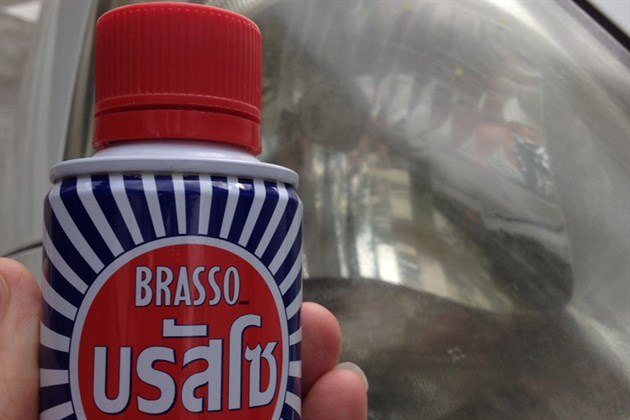 Clearly better
After a recent service of my trusted Rover 75 Tourer, my local mechanic advised that my headlights were milky and opaque and might not get through the next MoT. Having tried to source replacements and then found the cost of fitting them, it didn't seem viable. By chance, I read a freebie newspaper and a local garage offered a re-polishing service but I was sceptical. How wrong I was. They are like new and illumination much improved, so for £80 Kelly Clark of North Walsham, Norfolk is highly recommended.

MP, Wroxham, Norfolk
Hate to tell you, but you could have done it yourself with Brasso or Solvol Autosol. Not as well, but well enough for the MoT.
Iron man
Runflats do work but best to get off the motorway ASAP as impatient truck drivers behind are not all considerate about a BMW travelling at 55mph. Also beware of the excessive camber that BMW sets on rear suspension. It soon wrecks the inner edges of tyres after 15k miles. This happened to both my previous 5-Series and my latest 4-Series. The excellent F1 Autocentre guys tipped me off about the camber and said BMW "notoriously" sets excessive camber to give superior handling and cornering. F1 adjusted the camber on all wheels for £60 [bargain] and resolved the problem. I never noticed any deterioration in the handling, although I don't leave rubber on the road anyway. I was initially sceptical as to whether it would work but it did and moreover a rallying customer of F1 said he takes his BMW to F1 to have excess camber applied before a rally and taken off afterwards. On a separate occasion, after having the camber reduced, I had some heavy weightlifting plates in the boot of my 4 Series when on came the warning that pressure had been lost from the NS rear. I drove home at 55mph without actually checking the tyre, only to find at home that the tyre was fine but several heavy plates had slid to the NS. I wonder if anyone else has reported the detrimental effect of the camber to you?
IH, Dodleston
That's interesting. Alfa Romeo used to set its front wheels to toe-out in order to increase steering feel and this resulted in excess front tyre wear. A lot of owners had the toe-out reduced. The other factor is wheel size, tyre width and profile. Far Eastern sedan racers and some World Touring Car racers set ridiculous camber onto the rears of their cars. It's also a rather silly street fashion. But, of course, chews up the tyres in no time. You can go a bit faster than 55 on airless runflats. One guy I knew lost pressure on the Spanish border and phoned me. I said, "at your own risk but you'll probably get all the way back." He did, at 80mph. I've driven an E90 3-Series on public roads in Italy with no air in any of the Bridgestone runflats (with ex-F1 driver Stefano Modena in the passenger seat).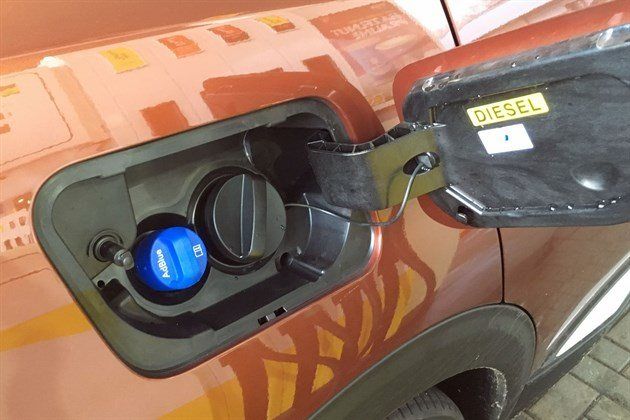 Penal servitude
Since the introduction of AdBlue technology and particulate filters to modern diesel engines, their NOx emissions have become virtually negligible and their CO2 emissions remain lower than petrol engines. Could you please explain why the government continues to penalise buyers and manufacturers of diesel cars when they should be offering incentives for people to scrap the older more polluting diesels and replace them with the modern version. Is this just another case of Government not wanting to admit its mistake and change tack? 
AE, East Yorkshire 
The "government" doesn't "penalise" drivers of the latest WLTP compliant diesels, except for the 3% BIK surcharge on company drivers. However, diesel car owners do get penalised if they repeat short runs from cold and their AdBlue heaters, EGRs and DPFs fail. That's when the real cost of running a diesel arrives. Though usually not until 3 or 4 years.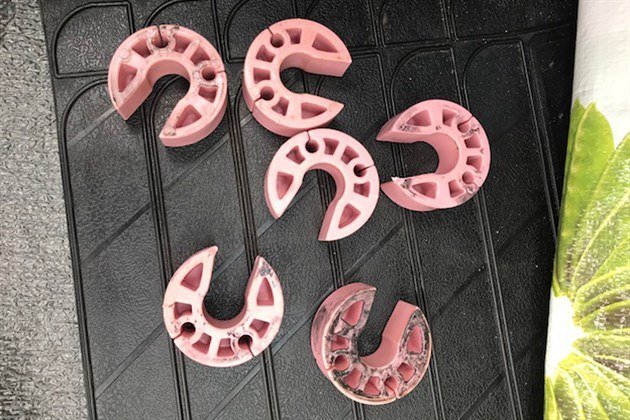 The harder they come
I bought a new VW Golf SE Nav 1.5TSI Evo 130 DSG after reading many glowing reports about its excellent ride comfort. Unfortunately, this is not how I find the car. It's surprisingly firm and there is considerable tyre roar, especially at speed. It's shod with low rolling resistance tyres: Dunlop Sport Blue Response 205/55 R16. Would any other tyres make my vehicle quieter and more comfortable? Your advice would be most welcome. 
HH, via email
Try lower pressures. 30/30. But first, carefully inspect the coil springs and make sure the dealer has not left the spring transit blocks in place as many of them unfortunately do.
Whistle stop touring
I am experiencing a strange noise; sometimes but not always noticeable during gentle suburban driving, but not when driving faster on main roads. It is a background noise that comes and goes and is best described as a faint bell-like whistle/whine. It stops instantly when the air-conditioning is switched on, but this is definitely not because the air-con noise is masking it. My best thought is that the noise stops when a significant electrical load is created, but I do not understand what might be happening or whether my conclusion is correct. Have you any ideas, please?
BH, via email
The a/c compressor is clutched by an electro magnetic clutch so the belt is perpetually turning the pulley even though it is not turning the compressor. That's the component to take a look at.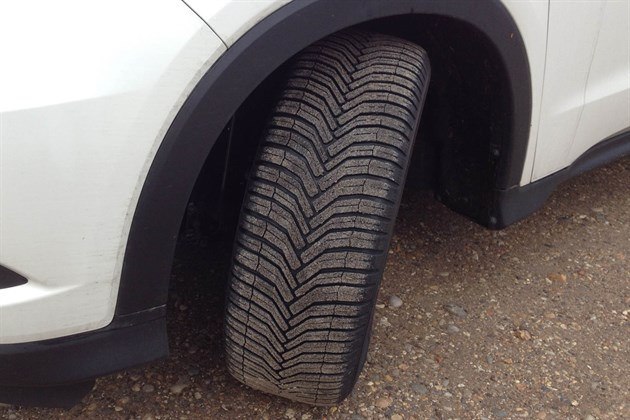 Comfort zone 
I currently have a 2013 Toyota Avensis Sportwagon. My wife has a very bad back and finds the suspension harsh (especially on local mediocre roads) and that the seats are hard. I'm looking for a vehicle of similar size (hatchback preferred) with a comfortable ride and seating (seats need to be fairly high). My budget is £15k-16k, plus whatever trade-in for the Avensis (used is OK). Any thoughts?
DC, via email
Get a Honda HR-V on 215/55 R17 tyres then swap them for Michelin Cross Climates tyres like I did: /our-cars/honda-hr-v/ Alternatively a Honda CR-V on 17-inch wheels with 225/65 R17 tyres. They are very comfortable.
Minding his 'D's and 'Q's
My 2015 Skoda Octavia SE TDI 110 automatic had been a sales demonstator, so has several extras. It is just out of warranty. It has nearly 50,000 miles and the gearbox was replaced under warranty at 32,300 miles in August 2017 at a cost of £3,500. Have they overcome the problems with this gearbox or should I take out an extended warranty against further problems? The car is very relaxing to drive and mpg is good as it is always filled with Superdiesel. I would like to keep the vehicle for another 2 - 3 of years. Hopefully by then the situation regarding diesel will have sorted itself out.
DG, via email
I am still receiving reports of failures of the DQ200 7-speed dry clutch DSG/s-tronics on a daily basis, so yes, it would be prudent to take out a warranty that covers yours. Most seem to fail from drivers sitting on the brakes in 'D' when the stop/start does not always shut down the engine.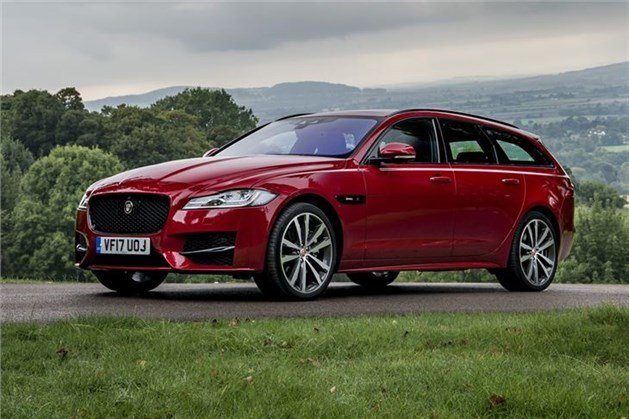 Clunks in the night
I recently purchased a new Jaguar XF Sportbrake with a 2.0 litre petrol engine. One of the main reasons was that I am very pleased with the 3.0 diesel-engined Sportbrake that I still own. I am disappointed with the performance of the 8-speed automatic gearbox in my new car (which I believe is nearly identical to the gearbox in my diesel engine XF). The new car is very "clunky" on gearchanges, both up and down, especially in the lower gears. After discussions with the Jaguar dealer I had the engine/gearbox "remapped" based on a technical note issued by Jaguar. This has produced some improvement and I have been told that I need to drive the car for 500 miles for it to 'learn' my driving style. I am concerned that after the 500 miles the gearbox performance will still not be as good as my diesel engined XF. Is if this is a generic fault with the combination of petrol engine and gearbox? I assume there is some sort of issue, since Jaguar have seen fit to issue a technical note on the subject.
KG, via email
I can give you a bit of reassurance. We had other complaints of this on the XE/XF and it was eventually cured by adjustment and reprogramming of the accelerator pedal potentiometer. That's where the problem lies. Since this seems to have been done you should be okay.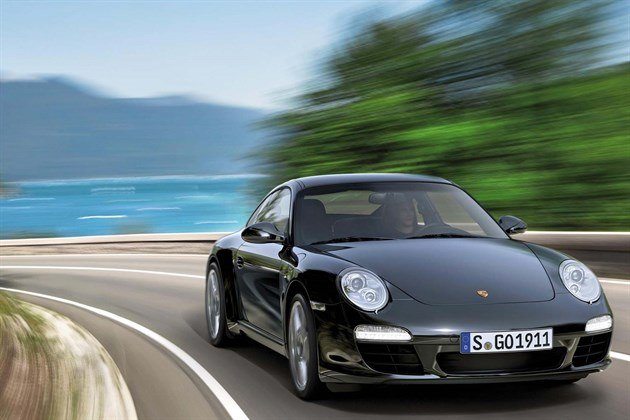 Unsensored
I bought a 2012 Porsche 911 Carrera S in May with a Porsche warranty on it until 1st October. I now find I can't renew the Porsche warranty, as the previous owner has put on non-Porsche reversing sensors. Porsche won't warrant if there are any non-Porsche parts on the car. I got a quote from Motoreasy for £78 per month, but there is a labour charge limit of £60 an hour. My Porsche dealership charges £145 per hour plus VAT. Should I spend around £500 to rectify the reversing sensors and then another £2,500 on a 2 year Porsche warranty, go with Motoreasy and pay the excess Labour charges, don't bother with a warranty; or is there better deal out there?
PY, via email
Before you do anything, have Porsche check the ECU to make sure they will actually give you a warranty. They won't if the engine has ever been over-revved, which it could have been on a downshift, despite the rev limiter.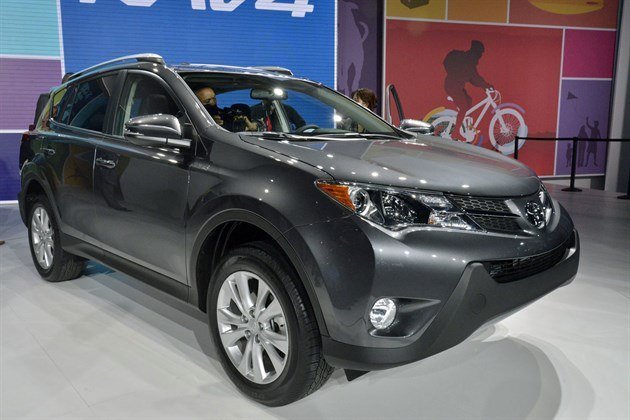 What to watch out for
I am soon to retire and will be handing back my company car. I fancy a 'crossover' and, after much research, have shortlisted petrol auto versions of the RAV-4, either Icon/Invincible or the Honda CR-V EX. Budget is about £15k, so I'm looking at used rather then the new models of both. I have seen some late cars with high mileage of 60k-70k. Is there anything to watch out for at this mileage on either model that could end up with a big repair bill?
JK, via email
Sadly, the old Honda C-RV 2.0iVTEC 5-speed auto is a bit of a slug and the transmission is prone to hunt between gears. For this reason you'll probably be better off with a RAV-4 2.0i Valvematic Multidrive S. Look them up in http://www.honestjohn.co.uk/carbycar / Prices of both will probably soften with the advent of the new CR-V and RAV-4.
Putting in for a transfer
I might be selling my car soon, privately. I remember when I bought it, we filled the car's document's parts, I kept the green bit and the other was sent to DVLA by the person I bought it from. Then I received my new document. I bought insurance online at the place and drove off. 
If I sell it now, do I do the same, and what about the car tax? Does the buyer have to tax it as well as insure before being able to drive off? Many thanks for your time and advise.

HI, via email
Simply follow the instructions on the V5C to the letter. Do not be persuaded to do it some other way. Once the purchaser becomes the keeper you will be credited with any full months of tax you have paid for but not benefited from (if 'benefited' is the right word). He is supposed to insure and tax the car before he can drive it away. See: https://www.gov.uk/sold-bought-vehicle /
Slippery customer
I read with interest your reply to a question where you mention complaints about failures of Nissan CVT transmissions. I have a 2013 Qashqai 1.6 with a CVT transmission. Recently, I have been experiencing what could be described as clutch slipping when pulling away. Is this by any chance what you might have been referring to in your reply? If so could you advise on a solution?
JC, via email
I'm afraid so. The first thing to do is check with your Nissan dealer what Nissan is prepared to do about it. Maybe something. Maybe nothing. Maybe the CVT only requires a change of transmission fluid.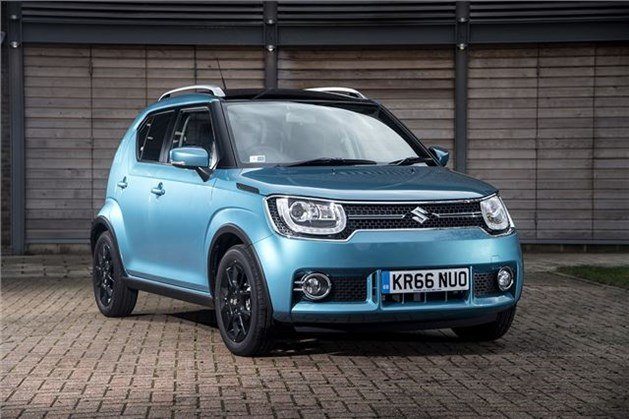 Getting a Agrippa
My wife is currently driving a Toyota RAV-4 4WD. She would now like to drive a smaller car, but would still like one with 4WD. We have looked at the Suzuki Swift, which she quite likes. Would you feel this is suitable replacement, or could you please advise a better choice?

JG, via email
The Swift 1.0T Boosterjet is good. Haven't driven the 1.2 dualjet AllGrip. Suzuki also does an Ignis AllGrip mild hybrid for £1,200 less. Another contender is the FIAT Panda 4x4: /road-tests/fiat/fiat-panda-cross-2014-road-test/ But they can have gearbox and diff trouble: /carbycar/fiat/panda-4x4-2012/
Citizen came
I am a 41-year old British citizen. I last had a car insured in the UK 10 years ago. Since then I moved to London and didn't need a car, then moved overseas where I have driven for part of the time, but on company insurances. I will be returning to the UK in the next few months and will need a car. Do I need to start from scratch in terms of no claims discount? Will I effectively be treated the same as a new driver: e.g.17 years old and face big premiums? Any advice would be greatly appreciated.
MG, Copenhagen
You will do better working via a good broker than attempting to buy insurance online via a price comparison site or buying it direct. Try A Plan. https://www.aplan.co.uk/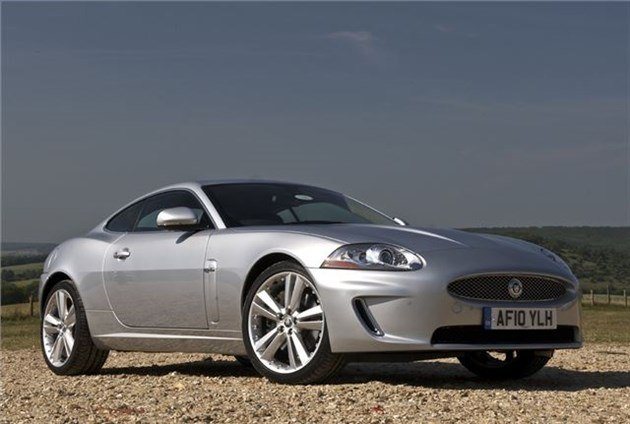 Limping cat
I own a 2014 Jaguar XK Signature. Sadly, this lovely car suffers with repeated episodes of "limp home mode" with resultant loss of power and full dashboard illumination. The Jaguar dealership has made repeated attempts to cure the problem, but without success. The engine management system has been re-programmed and the fault arises irrespective of the fuel levels, thus eliminating the airlock solution. Any ideas?
PM, Kidderminster
So it's the standard 385HP 5.0 litre V8. I have to ask how you use the car and what you feed it on. What is your annual mileage? Do you do a lot of short runs from cold? Are you using Superunleaded? It won't run properly on anything less. Worth trying Jaguar forums to see if any other owner has the same problem and maybe a solution. See: http://www.jaguardriver.co.uk/html/jaguardrivers'cl.html / and https://www.pistonheads.com/gassing/topic.asp?h=0&f=85&t=1639119
Losing it 
My 2013 VW Golf 1.4TSI automatic completely lost power. VW is denying that it is culpable. The car has only done 50,000 miles
AM, Ilford
A 2013 is outside warranty but less than 6 years old so if you're prepared for a long legal fight you might be able to claim against the supplier. See: /faq/consumer-rights/ Presumably this is the DQ200 7-speed dry clutch DSG fitted to Golf with engines of less than 2.0 litres. Extremely common complaint. The Mechatronics have probably failed.
Click to Honest John's Motoring Agony Column 22-12-2018 Part 2
Comments
Author

Honest John
Latest