Honest John's Motoring Agony Column 01-12-2018 Part 2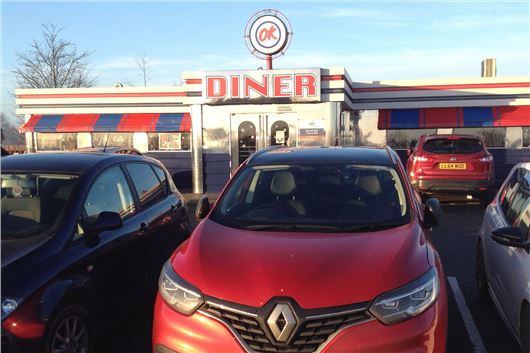 Published 30 November 2018
Click back to Honest John's Motoring Agonies 01-12-2018 Part 1

Scenic rout
I currently tow my caravan (MTPLM 1,295 kg) very successfully with a Renault Scenic X MOD.  However, the car is 5 years old and it is time for a change. The possible choices on my shortlist are a Renault Kadjar, a Nissan Qashqai or a Kia Sportage, but I wonder whether you have any recommendations on these or any other vehicles.  In spite of the recent controversy, I still consider that a diesel car is preferable for towing and would like to know if you agree.
KD, via email
I ran a Kadjar 1.6DCI 130 4WD for a year and loved it. The car was on sensible 215/60 R17 tyres so rode well and handled very well. But it didn't have much grunt from a standing start. It was replaced by a Renault Koleos 2.0DCI that with 180HP, 380Nm torque and relatively low gearing in 6th (2,200rpm at 70) should make an excellent caravan tower. It's on 225/60 R18s and rides and handles well with slow but extremely accurate steering and excellent turn-in, even in 2WD. I get 40mpg +. Despite a list price of £35k, you can pick these up at a year old from around £22,000: /our-cars/renault-koleos/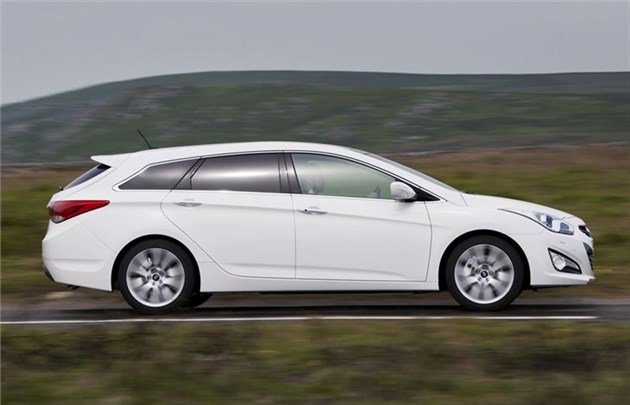 Wrong number
Out of curiosity, earlier this year I checked whether my 2015/65 diesel Hyundai i40 Tourer might be subject to the ULEZ charge for London next year, and the website confirmed that it would (I currently have no intention of ever driving into London). My V5C document is very confusing, as it stated that the car is a Euro5/Euro 6 version, both of which obviously could not be correct. I know that some cars registered after September 2015 might still have a Euro 5 engine if they were built before then. I went back to the Hyundai dealer in Shrewsbury who looked up the online vehicle details, and confirmed that the engine was Euro 6. They then put me in touch with Hyundai UK, who then asked me to send the V5C to them, and they would forward it to the DVLA for correction. I now have the registration document returned to me with the correct details. I am most grateful for the assistance I have received from the team at Hyundai UK, and hope that you might publicly thank them on my behalf. I don't know how many such mistakes have been made by DVLA (it might have been the dealer's fault and a one-off, of course), but with emission charges looming in more cities owners might wish to check their registration documents.
AH, Shrewsbury
A lot of the problem is with TfL that works crudely by registration plates rather than what EU category the car really is. This means that if the car gained an EU rating before the date it had to be, it is treated as the previous EU rating. But well done Hyundai for helping you to prove your case.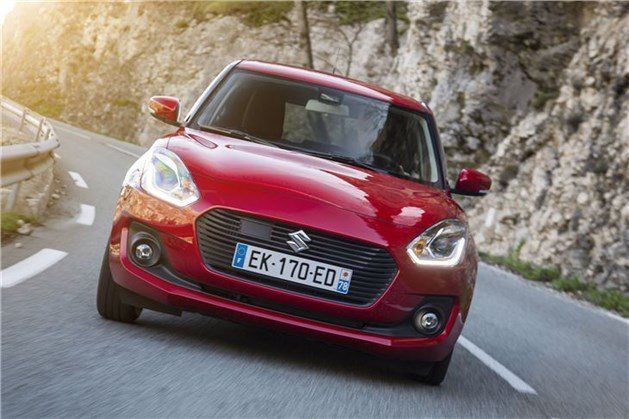 Mini-mum use
I am looking to replace my 2009 MINI Cooper 1.6 with a new car of a similar size. The car will be used locally and around town. My mileage is under 5,000pa. We live in the country, so electric would not be practical due to lack of charging points. I would like similar performance and reliability to the MINI, automatic gearbox if possible but not essential, in-built Sat Nav and not low profile tyres. I would appreciate your advice on a suggested replacement.
JP, via email
Worth considering a Suzuki Swift 1.0T Boosterjet 6-speed torque converter auto: /road-tests/suzuki/suzuki-swift-10-boosterjet-automatic-2017-road-test/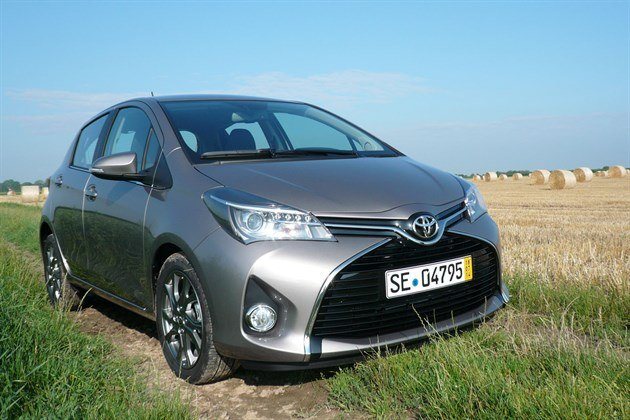 Okay Yar
I have a 23,000 mile 5-year old Yaris Hybrid which I intend to keep for another 2 years. I am interested in Toyota's scheme to put the car back into warranty for a further 2 years for £384 which would include 2 MoTs and 2 years breakdown cover. Do you think this is a good deal?

JG, via email
Sensibly priced and worth doing for peace of mind, even though it is highly unlikely you will ever need to avail yourself of the warranty.
Rubbered up the wrong way
We have very recently bought a 2013 Nissan Qashqai with a six-month warranty from what appeared to be a reputable dealer in Torquay, who also issued a new MOT certificate. When we test-drove it we never exceeded 50 mph. A couple of days after buying it we drove down to Spain from Roscoff. Driving at motorway speed we had "wheel wobble" from the front wheels. Taking it to our local garage here we discovered that all four tyres were different makes and ages, one being an original one from 2013 where the wall looked very worn. We had not noticed this issue when we inspected and drove the car before buying it, partly because the tyres had (typically) been painted. Our garage recommended that we replace two tyres putting the new ones on the front so we have matching tyres. We have done this and the problem is solved. What is your opinion on selling a car with four different tyres of different ages and do you think we have a valid claim against the dealer for two new tyres?
NRW, via email
Disgraceful. And typical of small, cheapskate dealers. Ask the dealer for a contribution to the two new tyres. But if he refuses, it's simply not worth taking the matter to Small Claims.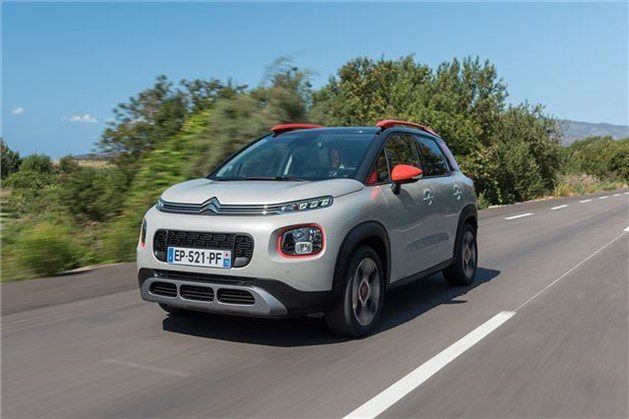 Happy Eater
I am considering buying a Citroen C3 Aircross automatic and wondered if you could give me some guidance on the EAT6 gearbox. I seem to remember reading that this is a torque converter but the reviews I've read are a bit unclear and seem to indicate it may be electronic (does EAT stand for electronic automatic transmission?) and I've had a pretty poor experience of older Citroen electronic automatic boxes. Is this a reliable unit?
MB, Newcastle, Staffs
It's a compact torque converter auto. Been around for about 4 years now. No problems reported with it. PSA's newest cars such as the new Berlingo, Rifter and revised 3008 can now be optioned with an EAT8 that works even better.
Unsure
I'm currently on my 4th Golf: a 2009 1.4 TSI 122. Owned from new, I have never kept a car so long, but it's great to drive, covered 61,000 trouble-free miles. Better than most. I'm thinking perhaps I've been lucky. Full service history from local VW dealer. Wondering about replacing it as I'm convinced something will go wrong soon. Cam chain worries me a bit. Do you think a 1.5 EVO Golf SE a good option? Any advice appreciated.
NVK, West Sussex
The jury is out on the 1.5TSI EVO. At first, the engines appeared to be beautifully smooth for 4-cylinders. Then, it seemed that some production engines were a bit juddery at low revs. Might be that the owners were trying to run them on cheap petrol instead of Super. Complains have now died down.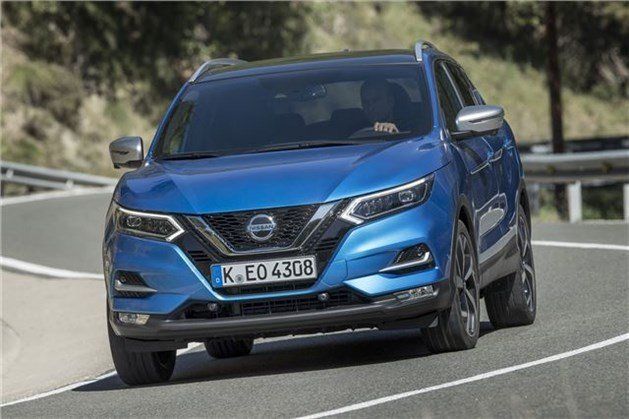 Crossing over
We want to buy a new SUV. We have looked at the obvious contenders including VW, SEAT, Skoda, BMW, Renault and Nissan and have decided we prefer a petrol Nissan Qashqai, probably the Tekna 1.6 DIG-T model (although I understand this has just been replaced by a 1.3 engine). However, reading online reports suggest it is not that reliable and a recent 'Which' report found that 1 in 4 new petrol Qashqai cars break down in the first three years. In your experience, are they really that bad?
MW, via email
The 1,332cc 4-cylinder M282 is an entirely new engine shared between the Mercedes A-Class, Renault Kadjar, Nissan Qashqai, Dacia Duster, Renault Megane and Renault Scenic. The older 1.2TCe engine did have some piston oil ring issues. Renault claims to have solved this with a new type of bore coating. My current favourite SUVs are the Peugeot 3008 and Volvo XC40. But I can'ty argue with £14,500 for a new Duster with a 130HP version of the new 1.3 engine and all mod cons including a/c and satnav.
Missing, impossible
I am trying to trace a Rover P6 that I owned in 1976, reg HJJ 670K. It is a red Rover 3500S. Have you any idea where I can find it?
AJ, via email
This is what comes up on: https://vehicleenquiry.service.gov.uk/ViewVehicle. The car has no MoT, is not on SORN and has not been taxed since 1983, so I suspect it has been scrapped, is mouldering away in a barn or disintegrating in a scrapyard or a field somewhere. 
Vehicle make: ROVER
Date of first registration: June 1972
Cylinder capacity (cc): 3528 cc
CO2 Emissions: Not available
Fuel type: PETROL
Euro Status: Not available
Export marker: No
Vehicle status: Not taxed
Vehicle colour: RED
Vehicle type approval: Not available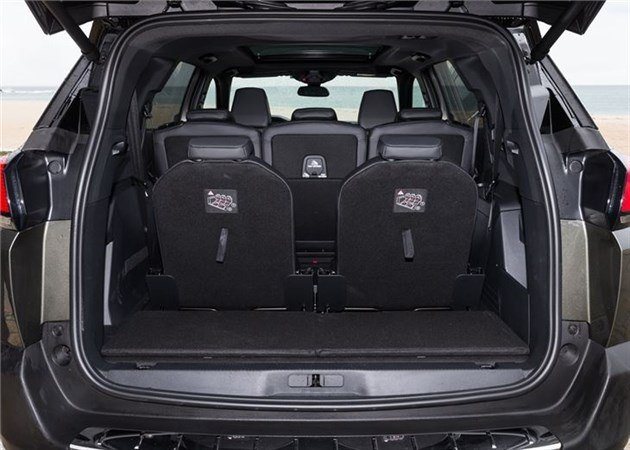 Seating plans 
After asking your advice you suggested I look at the Citroen C4 Picasso. I have found an ex-demo model and also a Peugeot 5008 ex-demo.  Both have 7 seats. Both have the Puretech 1.2 engine. I think the only difference is the inside spec where the Peugeot has more, eg sunroof. The Citroen is 3 months old and the Peugeot 1 year. Is there any difference between these cars, as you didn't mention Peugeot in your previous email?
AS, via email
I think the Citroen has more cabin height. Against that, the 5008 looks more SUV than MPV. Both have three separate centre row seats, each with Isofix tethers.
Change of use regulations
I would like some advice concerning a Parking Charge Notice that I have just received. I parked, by mistake in the Lings Forum Leisure Centre, Northampton, which is by the entrance to the doctors surgery, which I was attending. It used to be the surgery parking, but has recently changed and I did not see the notice. The company, Parking Eye has issued a parking charge notice of £100, discounted to £60 if paid within 14 days. Is there any way out of this parking fine? I would be very pleased to receive your thoughts.
LM, via email
No. After the Supreme Court ruling in Beavis v Parking Eye in November 2017 the law states that you have to pay and can be pursued for further 'reasonable' penalties for non payment. Sir Greg Wise introduced a Private Member's Bill to control parking enforcement companies and it has its second reading in February 2018 to widespread cross-party support, but nothing seems to have happened since.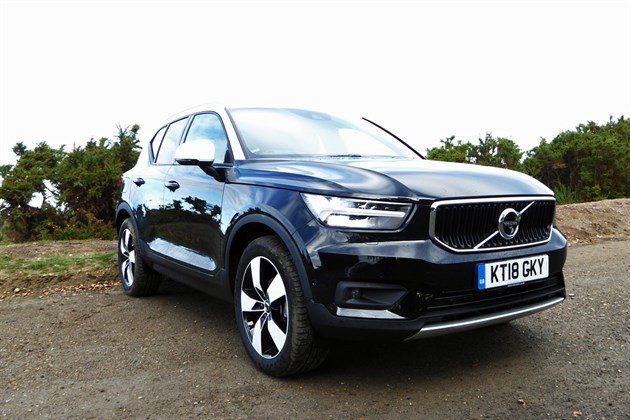 Evoque stick? 
My wife's currently has a Range Rover Evoque and early in 2019 it will be 5 years old and have approximately 45k miles. She is very happy with the comfort and driving position. We would like to change and have read about the new Evoque being launched next year. What should we do? Wait till new model, or buy a current model before the launch?
KF, Cheshire 
You have listed two options. If sticking with Evoques, get the petrol version. Another possibility is a Volvo XC40 T5: /road-tests/volvo/volvo-xc40-t5-2018-road-test/ Whatever she decides to do, unless she regularly drives long distances she should get a petrol or a petrol hybrid next time, not a diesel. (We have a firsdt drive of next year's revamped Evoque here.)
Heavily biased
My car is pulling to the right under heavy braking at 65mph+. My usually trustworthy garage can't get to the bottom of it and I'd like to find an independent expert to test the braking performance. The car has near perfect rolling road brake results, the tracking, caster etc. have all been computer set, we've changed the front lower control arms and bushes, fitted new discs and callipers and pads to both sides at the front, and have fitted a new wheel bearing to the O/S/F hub. All to no avail. Your help including the name of an expert would be very much appreciated.
PF, North London
I'd get it to a race prep specialist, not to prep it for racing, but because they are having to sort out problems like this all the time, either in building race cars or in repairing them after a shunt.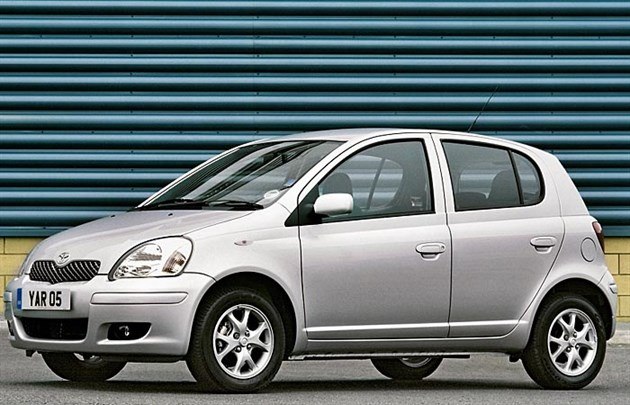 Gears without fears
Could you please advise which are the best small cars with automatic gear systems within a limited budget of under £2,000? In your last column you recommended the Toyota Yaris with a 1.3 petrol engine, but avoiding the automated MMT automated manual. Is that still the case?
JW, Newcastle upon Tyne
Yes. Try to find a 2003-2005 Toyota Yaris 1.3 4-speed torque converter auto.
Share options
I'd like to share some information about the VAG 1.6TDI engine. If at all possible I would take into consideration the plethora of issues such as the EGR valve and the fuel injectors. A quick Google search will provide a lot of information: all VWs, Audis, Skodas, SEATs, etc. that use the (same) 1.6TDI share these faults. My Golf 1.6TDI, had its EGR valve fail at 36k miles and my sister had hers fail at 41k. This is a very common and costly. The fuel injectors are an issue as well and are prone to fail: another costly fix: £600+ each. When the car works it is a great car; cheap to run (disregarding the repairs) and very cheap to insure and tax. Hope this information is useful. 
NC, via email 
Many thanks. I'll add your experiences to the VW Golf Mk VI entry in http://www.honestjohn.co.uk / But, as you will see, these are extremely common issues and I have been campaigning about the EGR issue for at least 6 years. If the cars had undergone the NOx fix then subsequent replacement of the EGRs and injectors would have been free of charge. Golf VIs seem to be such tremendously reliable cars that they are worth continually repairing.
To plug or not to plug? 
My wife and I drive 8k miles a year, mostly short journeys, plus a couple of longer trips and will soon need to replace our Mercedes GLA. The idea of a new petrol/electric hybrid appeals to us (we're quite taken with the KIA Niro 3 or 4). However, we're having difficulty interpreting the varied advice offered on the merits of such cars. We wonder if you can shed light on the advantages/disadvantages of this fuel combination choice, especially the addition of "plug in" versions that enable battery charging from a domestic supply. Alternatively could you suggest sources of unbiased information and advice to help us decide whether a PHEV or PEV is right for us.
RW, Bath
For 8k miles a year, mostly short local runs, you need the Plug-in. The self-charging hybrid will not recharge sufficiently, but you will enjoy very economical local motoring using the Plug-in even though the government plug-in grant has been snatched away.
Click back to Honest John's Motoring Agonies 01-12-2018 Part 1
Comments
Author

Honest John
Latest