Honest John's Motoring Agony Column 10-11-2018 Part 2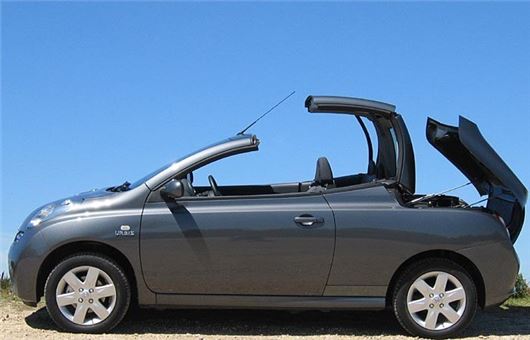 Published 08 November 2018
Click back to Honest John's Motoring Agonies 10-11-2018 Part 1
Open and shut case 
I am a very patriotic person and try to buy a car that is built in the UK.  I like Nissan cars and have had many of them but I find after purchasing them the service is very, very poor.  At the moment I have a Nissan Micra C+C, which was personalised as a one off by Jenny Frost for Breast Cancer Charity. The car only has 25,000 miles as it is hardly used; just for summer months and exhibitions. I discovered I have a problem with the hydraulic roof, which is making a noise, and difficulty getting it to fully open and close. I have been to a number of different Nissan garages who have charged me considerable sums but without resolving the problem. The AA man told me that I may be lacking hydraulic fluid which may be why the roof is struggling to open and close. I went to the Oxford Nissan branch who didn't have the fluid so I had to purchase through them, who got it from Holland. This was not cheap and they got more than was required. They had my car for a day and told me that it did not require much fluid and that the roof was working now. As it was raining I did not try to operate the roof but the next day when I try to operate the roof I discovered I still had the same problem. Would you be so kind to tell me what is the problem with the opening and closing of the roof and can you recommend someone who could fix the problem?  I did contact Nissan HQ but they have not had the courtesy to reply.  

MG, via email
These are the main specialists: https://www.bristolsunroofs.co.uk/ Alternatively, if you live in a country area, an agricultural machine repair specialist may be able to help you because agricultural machinery uses the same type of electro hydraulics.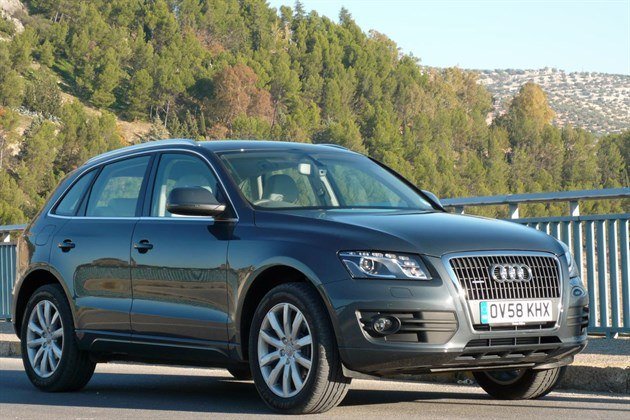 Car bored cut-out
I have a 2009/59 Audi Q5 2.0 TDi quattro automatic. After starting the engine first thing in the morning, we back up about 10 yards, then drive down a slope of about 50 yards before we meet the main road, where we stop before joining it. When we stop, the engine, now more often than not, stalls as though we have a mechanical clutch, which we have not disengaged. We switch off the engine, immediately start it again, then drive off. Never does the engine stutter during the manoeuvres of backing up and driving down the slope before we stop before the main road....only when we stop as described. The problem rarely occurs again except, sometimes, when we stop at the traffic lights at about 800 yards from our home. It used to be intermittent but now it seems more frequent. This happens whether it is summer or winter. The car always starts first time in any weather...even on the coldest mornings. Audi dealers have said that they have never heard of the problem. I also consulted a diesel specialist. They were not helpful either. Both offered to take the car and investigate. I am not too happy about giving them, effectively, a blank cheque.

RB, via email
This might be due to a failing stop/start system; might be a fault with the brake light switch that sends a signal to the ECU to cut power when the brakes are applied. Because the engine is in warm-up cycle when this is happening to you the engine is more likely to cut out completely. Either that or there is a significant fault with the DL501 longitudinal s-tronic transmission in the car. This requires a change of fluid and filter every 3 years or every 38,000 miles and if it doesn't get them is apt to become troublesome. Or the engine is the notorious EA189 that was supposed to have had a NOX emissions fix. This can increase soot output to such an extent it blocks the EGR.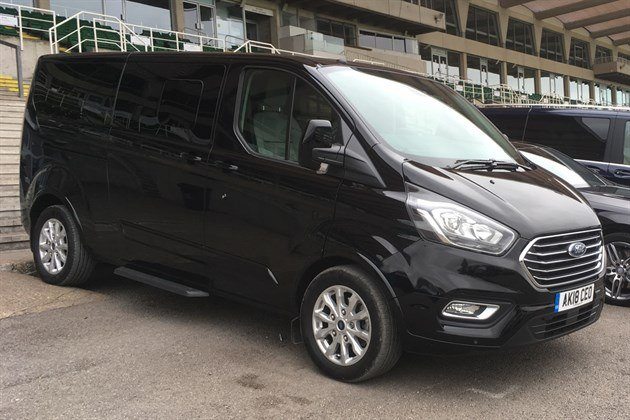 Busman's holiday 
For the last seven years, a group of us have hired a nine-seat a Ford Tourneo (or similar) in the UK to visit war graves, battlefields and museums in France and Belgium. We have never had more than eight of us in the vehicle, but thought we might get one a bit bigger for next year so all who have been on the trips can have a last hurrah together. We started looking and seem to have opened a can of worms. Should we have had a tachograph on the previous trips? If so, does that mean we were driving with no insurance? 
ME, via email
Presuming you are over 70 your licences were automatically restricted when you reached 70 to driving vehicles with Gross Vehicle Weights of less than 3,500kg and with 8 seats or less. To continue driving vehicles with 9 - 16 seats or with GVWs between 3,500kg and 7,500kg you needed to apply for your licence with Form D2 (apply on line but it will be posted to you, or get from a Post Office) and you need to undergo a medical and eye test and fill in form D4, which cost me £60 for the medical and £10 for the eye test. For form D2 and D4 see: https://www.gov.uk/dvlaforms /
Van man scam
Recently my wife was involved in a very minor accident with a van-driver. After stopping, the van-driver tried to insist that my wife was completely at fault and suggested that she pay for damage to his van, without involving insurance. As my wife was not convinced that she had even caused any damage and as there was lots of pre-existing damage to the van, she refused. There was virtually no damage to our car. Two weeks later the van-driver launched an insurance claim. Our insurers (Aviva) handed the claim over to a claims agent (Validus) and we learned that they paid out over £2,000 for damage to the van (despite the obvious pre-existing damage) and without asking for my wife's description of the accident. This is an outrageous amount and wrote-off the van. When we queried this pay-out amount, Aviva even claimed that the van was un-driveable after the accident, which is blatantly untrue. Now we are informed that the van-driver has also launched a personal injury claim, which would be a clear fraud as there is no way that he could have been injured in the accident. Aviva are now beginning to wake up and take notice and say that they will challenge the personal-injury claim. But we feel that they have handled the claim badly and already paid out too much. How can this type of fraudulent insurance claim be stopped?
AW, via email
Take the case to Small Claims. Personally sue the van driver for the damage to your insurance record and therefore the increased costs you will face and also refute his claim for injury damages. Basically, call him a liar and if he continues to lie in court and the judge believes you, then he could be convicted for perjury as well as fraud and that can carry a jail sentence. Remind him of these consequences.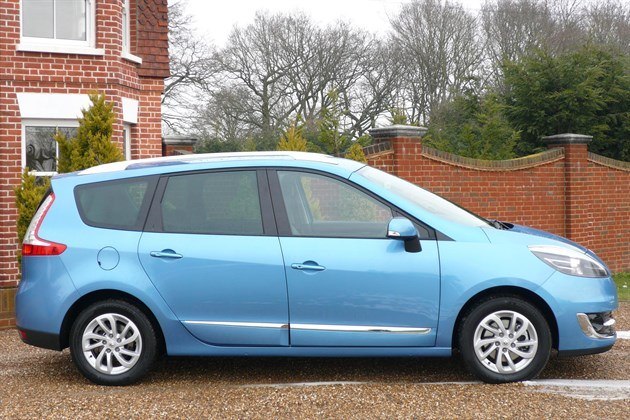 Faults alarm
My daughter's 2010 Renault Grand Scenic, 2 litre diesel automatic, has for the past twelve months shown the message "stop engine failure; hazard and check anti-pollution system".  She has taken the car to several garages and a Renault dealer who have all hooked it up to their diagnostics but been unable to find a fault or stop the message. As you would expect, they have all charged for this and it has now cost some £600 without resolution. Whilst the car has lost some acceleration, it appears to drive ok. She is at a loss as what to do next. Any ideas?
NS, via email
This will have the same 2.0 chain cam diesel engine as the X-Trail, Qashqai, Laguna, Koleos, Trafic, etc. that is actually a very robust engine. What is the mileage of the car? How is it used: lots of long runs, or mainly short runs? The fact that is has lost performance slightly suggests a DPD that is getting clogged with soot or, at high mileage, with ash from the soot it has 'regenerated'. The problem must be with the Diesel Particulate filter or with the EGR and I simply cannot understand why a Renault dealer has not been able to identify it. Which Renault dealer has failed?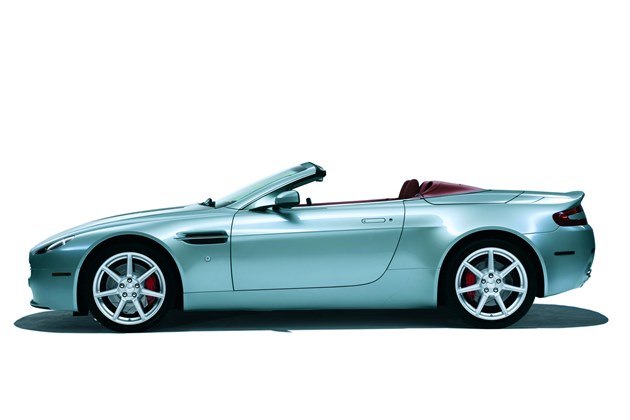 Bonded goods
I turned 60 last year and retired from work a few weeks ago. I'd like to treat myself to an Aston Martin, ideally as an everyday car, petrol and manual. I have a budget of £65,000. What do you recommend?
NK, Towcester
The only recent manuals are V8 Vantages; otherwise they are all some kind of automatic. DB3s, DB4s, DB5s and DB6s are all out as they start at £200k and rise to over £600k. AMV8s, Virages, etc. were an investment a few years ago if you were prepared to risk the high maintenance costs. Now maintenance costs are colossal. Vanquish were almost all dual clutch autos. DB7 Vantages were auto. There was a DBS manual, but it's rare. DB7 manuals are a possibility at half to a third of your budget. DB7 automatics are awful. But realistically it looks like a V8 Vantage: /carbycar/aston-martin/v8-vantage-2005/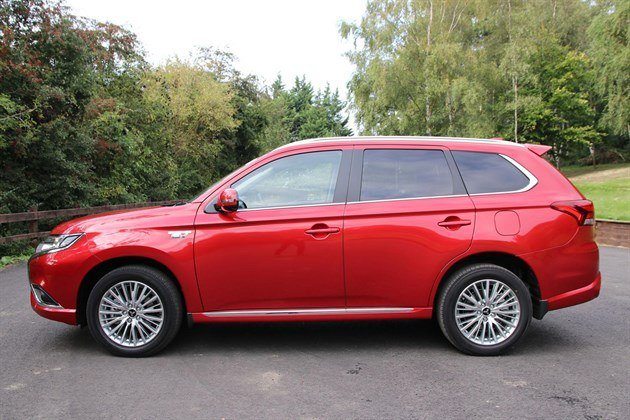 Nobody's perfect 
If I have learnt one thing following your column for a couple of years, it is that  there is no such thing as a car without faults. With reliability in mind, what would you advise to replace my Mitsubishi Outlander with? Either an MPV or SUV with a high driving position and similar price ticket. 
JJ, via email
There's a Mitsubishi Outlander with a petrol engine now, as well as the PHEV: /carbycar/mitsubishi/outlander-2012/history/ But I'd also consider the diesel only KIA Sorento: /carbycar/kia/sorento-2015/
Golden oldies
Which would be the best car between a Ford B-Max and a Hyundai ix20 for two old people, please? We have problems getting into my 2013 Megane DCI. Also, I had a stroke which affects my left leg and leaves it weak so I assume an automatic would be best. Advise, please.
AL, via email
Steer clear of the B-Max. It looks like it would do the job brilliantly but there have been engine and transmission problems that led to it being withdrawn from the market. Far safer a Hyundai ix20 or a KIA Venga. Though they both now have a DCT7 transmission there has been very little trouble with it: /carbycar/hyundai/ix20-2010/history/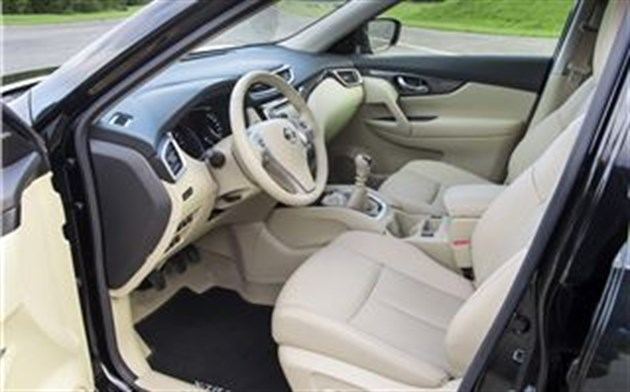 Daddy's long legs
After many years faithful service we're looking to change our Honda CR-V 2-litre petrol to something with similar flat floor and lots of comfortable rear seat legroom. My wife likes the raised driving position offered in CRVs, with good view of the road and surroundings, but fancies a change as we've had 2 CR-Vs on the trot. As we only do about 10,000 miles pa we're looking for a petrol powered engine in say a two or three year old vehicle. We've test driven the 2.0 petrol Mazda CX-5, but our teenagers said rear legroom is not as spacious as current Honda CRV. Any suggestions please?
JG, via email
Check out a Nissan X-Trail 1.6 DIG-T 163: /road-tests/nissan/nissan-x-trail-16-dig-t-tekna-2015-road-test/ You could also consider the Mitsubishi Outlander that has just been re-introduced with a petrol engine: /carbycar/mitsubishi/outlander-2012/history/ There is now an all-new Honda CR-V: /road-tests/honda/honda-cr-v-15-vtec-turbo-2018-road-test/ But it might be you'll prefer a Peugeot 3008: /road-tests/peugeot/peugeot-3008-2017-road-test/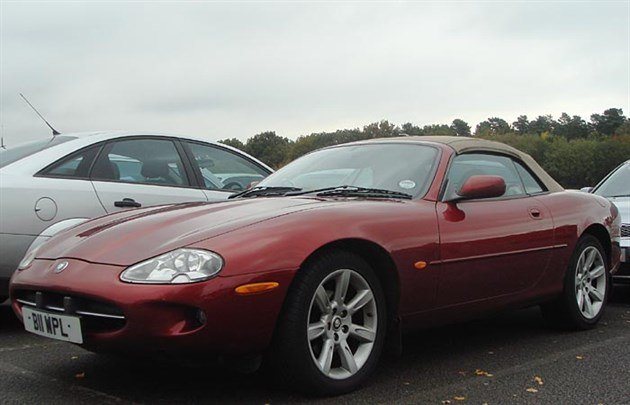 Year zero 
I have bought a 2002 Jaguar XK8 with FSH and 43,000 miles. Is there anything I should look for/anticipate in the next 12 months or so please?
TP, via email
Here you are: https://classics.honestjohn.co.uk/reviews/jaguar/jaguar-xk8-and-xkr/ First thing to do is change the brake fluid to get rid of any moisture and contaminants that could corrode the insides of the ABS/ESO module.
Roofless decision 
I have been reading your column for many years and find it informative and interesting reading. Now I have a problem of my own. I purchased new a VW Tiguan SE R-Line TDI in October 2012 (so 5 years old), which included a factory-fitted electric panoramic sunroof that has now developed a leak on the drivers' side with water seeping down the headlining into the floor well. It is now with the VW dealer who supplied the car and quoted £660 to investigate, which entails removal of the roof lining that I accepted, expecting the drain pipe to have come adrift or blocked. However, on removal of the lining I was told the whole roof unit needs replacing because the leak is not from the drain tube, but a failure of the structure. I then visited the workshop to discuss and view the problem as I have an engineering background and wanted more information. I was also suspicious because I had been warned on the phone when I first authorised the work that it might not be that simple and the whole roof unit might need replacement (why?). The fault is a failure where a plastic extrusion forming the front part of the electric roof capsule meets the main metal frame which are bonded together with a flexible sealant and forms part of the rain gulley. The adhesive has failed and it is there the water seeps through. Interestingly the same fault appears on the passenger side, so this is not just bad luck. I am of the opinion that this is not a matter of wear and tear, but a manufacturing fault: either the adhesive is substandard or the preparation at fault. Both sides being faulty suggests this is not an isolated case. I have explained to the dealer that on a car of this quality I have a reasonable expectation that the roof should be more durable and such a jointing should reasonably last the life of the vehicle. There is no strain of any sort of the joint and it plays no part in the operation of the roof and whilst the car is not young, it is not old either and such parts should last for significantly longer than 5 years, so I view it as a manufacturing fault which has taken a long time to manifest itself as it spends a lot of time under cover. I have left it with them to discuss with VW before I authorise any further work. Is this a known problem? If a manufacturing fault then I wonder how often it has occurred and if VW acknowledge it. I ask this because of the warning "you might need a whole roof" when I first authorised the investigation. Secondly, I am way outside warranty but do you think I have a case to argue under the Sale of Goods Act as I do not think this roof was merchantable quality when I bought it and am inside the 6 years cut off.
RR, via email
It's pushing things a bit but you might be able to maintain that your car was suffering from a fundamental design fault from the moment you took delivery and because it's (only just) under 6 years old, the Sake of Goods Act applies, which expects any high cost consumer durable to last for 6 years without any major fault. Any legal action you attempt to take would have to be against the supplying dealer, but at under £10,000 it qualifies as a 'Small Claim'. See: /faq/consumer-rights/ (We have no other reports of the same problem: /carbycar/volkswagen/tiguan-2008/good/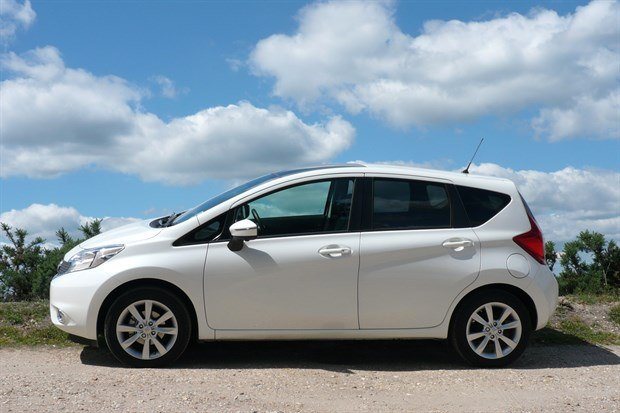 Notable exceptions 
I am writing to inform you of problems I am currently experiencing having purchased a new Nissan Note in January 2017 and am wondering if you are aware of other customers experiencing similar problems. The car has been driven approximately 6,600 miles and is still under guarantee when it developed problems with the air conditioning. I took it to a Nissan dealer, Yeomans, in Eastbourne on Friday 20th July, only to be told later that date that they required parts that would not be available until Monday 23rd July. On that date I went to collect the car and I was informed that although parts had been replaced the system was still not working. I was loaned a car and told to contact the dealership on Wednesday 25th July. On that date the dealer informed me that Nissan had instructed them to replace the system, but they were unable to do so as the required parts were unavailable. I asked when the work would be completed and was told that five customers had complained of identical problems and nobody was able to say when the problem would be rectified. Some days later, Yeomans contacted me and asked that I return the loaned vehicle and use my vehicle until the fault could be rectified. Reluctantly, I agree only to be informed five minutes later that my car was undrivable. Two weeks later I was informed by Nissan Customer services at Head Office that I should return the loan car to Yeomans and they would supply a hire car from Eurocar. After some initial problems I was loaned a vehicle from Eurocar on a supposedly open contract. The vehicle was hired with a £700 excess and I was informed that should I want to have no excess I would be required to pay a supplementary fee of approximately £10 per day. I consider this completely unacceptable. I have a new car which I have taxed and insured fully comprehensively with a minor excess. I am now being asked to take on an unnecessary risk through no fault of my own. Six weeks have now elapsed and nobody is as yet able to tell me when the problem will rectified. I am now wondering whether my vehicle is indeed fit for purpose. The reason for writing this letter is to ascertain whether you are aware of the fault that is supposedly bugging the Nissan Note and make your customers aware of the hazards of dealing with Nissan.  Also I would like your 'honest' advice as to how to progress the matter.
NV, via email
See: /carbycar/nissan/note-2013/good/Production of the Nissan Note for the UK market actually ended in April 2017, soon after you bought your car (though it still continues on sale in other parts of the world). I suspect the a/c problem comes from an EC Directive compelling manufacturers to stop using R134a a/c refrigerant and to use instead R1234YF on which a single company has a worldwide patent and therefore a monopoly. R1234YF is less efficient, more flammable, more leak prone and initially cost more than five times as much as R134a. So there's a Brexit scandal for you. In your case, since your relatively new car has a fault that the 'supplier' cannot rectify, you could sue for the 'supplier' to buy it back from you, though this could cost you a lot of money and if you are not awarded costs you would lose that money. See: /faq/consumer-rights/
Click back to Honest John's Motoring Agonies 10-11-2018 Part 1
Comments
Author

Honest John
Latest