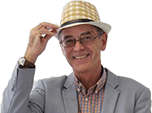 Honest John's Motoring Agony Column 06-10-2018 Part 1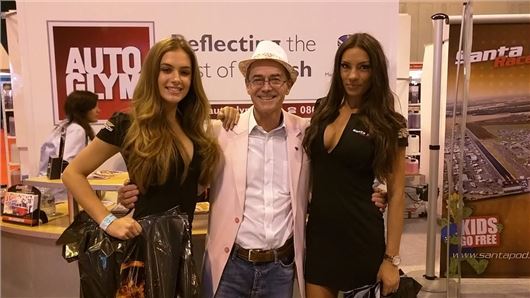 Published 05 October 2018
This week's automotive aggravation involves tyresome topics, American economics, sitting comfortably and in part two luxuriating, economising, retyring (again), arachnophobia and more.
As usual, emails to Honest John should be addressed to: letters@honestjohn.co.uk  Please try to keep them as short as possible.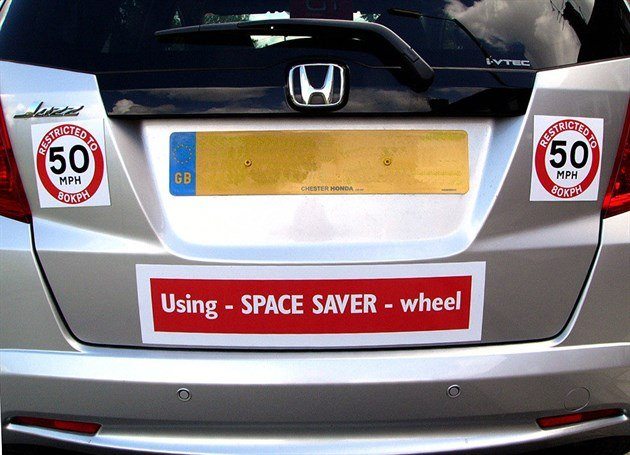 Use sparingly 
My wife owns a 2012 Citroen DS3 that recently suffered an unexplained puncture in the sidewall of the front nearside tyre. The hole was large enough to put one's finger in. Going to her aid I discovered that no spare wheel was supplied with the car; only 2 cans of utterly useless "tyre seal". Please can you advise me where I can obtain a used spare wheel for a DS3 so we won't be caught out again. Also, my own 2010 Vauxhall Astra Club 5 door shed its offside door mirror glass. It had been coming loose for some time but finally came adrift when I closed the door. I have replaced it with a flat mirror cut to shape by a local glass shop, but the rear vision is not as good as the original curved mirror. Can you advise a likely source of the mirror replacement alone? I don't want the expense of a complete assembly.
TJ, via email
Simply Google <citroen ds3 space saver spare wheel> and lots of them come up, mostly on eBay. For the mirror you may ne able to get a replacement glass from a local car accessory shop. If not, online: https://www.wingmirrorman.co.uk/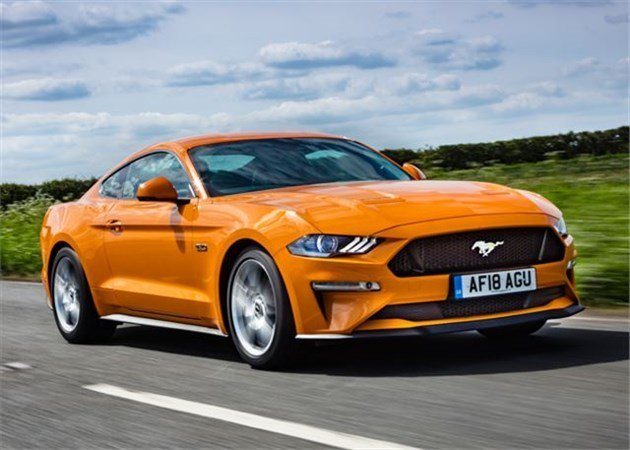 Large economy size
My brand new Ford Mustang GT auto coupe was delivered on 3rd July and has now covered 1,500 miles, so, according to the owner's manual, the engine has "bedded in". Driving locally to town and around local country roads I manage 24mpg. This weekend I drove 165 miles down to North London and back, just cruising, mainly on fast A roads but never exceeded 60mph. On this trip and return I achieved 32mpg, which I think is pretty good for a 5-litre V8: not quite the 34.5mpg mentioned in the owner's manual but still not bad and far more than I expected (I didn't buy it for the fuel economy). I run it on Shell V-Power as I did with my previous Ford Kuga 1.5 TDCI auto. Is there an "owners forum" or other website where Mustang owners exchange info?
CN, Louth, Lincs
Many thanks. It would be helpful to us and to other Mustang owners generally if you recorded your MPG here: /realmpg/ford/mustang-2015 / Here's a link to the UK Mustang Owners Club: https://www.mocgb.net/forums/ I once surprised myself by averaging 29mpg in a supercharged 5.0 litre Jaguar XFR. It can be done.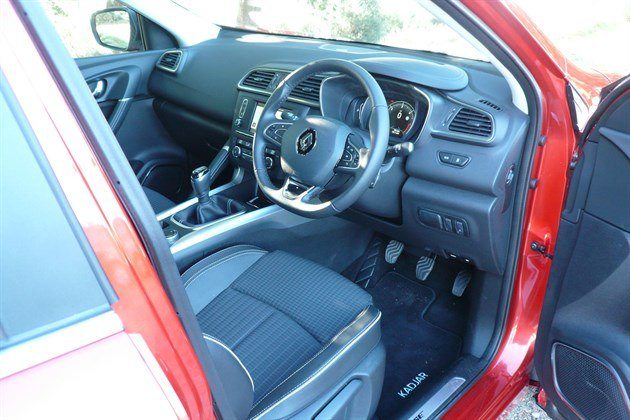 Kadj 22
Almost 12 months ago my husband and I decided to trade in our Ford Mondeo for a newer model. We'd had it for 6 years and prior to that we had owned a Renault Laguna and a Vauxhall Vectra. My only criterion for the new car was that it mustn't be any longer.  Unfortunately the current Mondeo is a couple of centimetres longer, so on a whim we bought a Renault Kadjar diesel. My husband's mobility has become limited during this time, so the higher seating position and wide opening front doors have been very useful. However, we miss the comfort of the Mondeo and the boot capacity. I find the driving position in the Kadjar acceptable, although the steering is a bit heavy, but as a passenger (compared to the Mondeo) the seats are very uncomfortable, I think mainly, because the passenger seat will not go back very far and therefore I cannot relax my legs, so that I feel very upright. Also, I've been driving for almost 50 years and in all that time I've never stalled a car as much as this one. Constantly changing gear is also an issue. Any slight incline or bend in the road warrants changing down because the power seems to disappear, whereas in the Mondeo we felt as if we could drive all day without changing gear. Before buying the Kadjar, we also test drove a Ford Kuga and a Nissan Qashqai. The seats are the same. So, is there any middle ground? Is there a SUV with comfortable seats? The inside panelling of the Kadjar marks very easily, too. We have a little more cash to spare now and would like something which is better quality.  We have no fixed idea on fuel type and would also consider a hybrid.  Due to our advancing years, we may also consider automatic transmission.
HW, via email
I did 20,000 miles in a year in a Kadjar 1.6DCI 130 4WD on sensible 17-inch wheels with 60 profile tyres at sensible pressures. Comfortable enough. Handled well. But a bit slow to accelerate from a standstill: /our-cars/renault-kadjar-16-dci-130-4wd/ I've now upgraded to a wonderfully soft, comfortable, yet fine handling and much quicker Renault Koleos 2.0DCI 177: /our-cars/renault-koleos/ See if you can find one a year old in the £20k-£25k bracket. It's the 5-seat Renault equivalent of the much more popular 7-seat Nissan X-Trail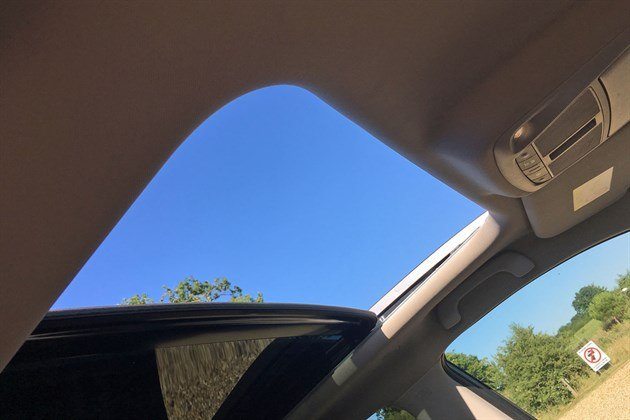 Sunny side up 
For about 10 days I've been glued to my iPad trying to find a used car with an opening sunroof, but without success. Today, I went to Wilson's in Epsom where I found the almost perfect car: a 2011 Hyundai ix20 blue, with back seats that fold really flat, no lip for dogs to have to negotiate, and a perfect sunroof. But the seat is too high. Lowering it lowers the back more than the front and it is still too high, even without the 'medical' cushion I need. The car was about £5,500 and had done 62,000 miles, which was not a problem because I am unable to drive far. It was manual and petrol, which is what I want. Wilsons also had a 2013 model. Is what I have been told correct? That the retrospective fitting of an opening sunroof to a recent car is not possible because it comprises safety, the tops of cars now being reinforced? Originally, I was looking for a very basic car such as a Berlingo or Nissan Note to transport garden rubbish to the dump and the dog to where we walk. Bells and whistles are of zero interest Although, for this, I'm looking for a cheap car. If I could find what I need in an electric car, I'd certainly consider that. I have 16 solar panels on my house and could have a recharging point installed. Your help would be very gratefully received.

JD, via email
The roof of a modern car is structural so it's only safe to have a sunroof if the car is designed for it and the roof is factory fitted. Retrofitting a proper sunroof is also expensive: around £1,500. I have a superb opening roof on my current Renault Koleos that completely eliminates bluster even at motorway speeds, but that will be far too big for you. You can get Citroen C1s, Peugeot 108s, Toyota Aygos Renault Twingos and FIAT 500s with full-length canvas sunroofs. Strangely, the original 2-door 1998 Berlingo Multispace had one too, though one of them will be really hard to find. I can't think of any electric cars with a sunroof. On a budget, a used Renault Zoe probably makes most sense but are often 'batteries not included' (you have to lease them). I'd go for the ix20 and try someone who modifies cars for the disabled to fix the seat.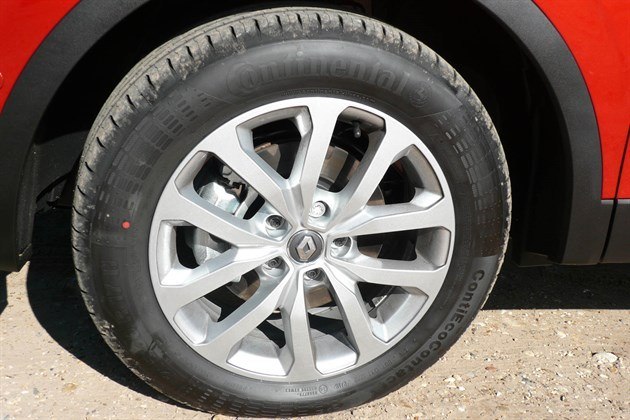 The wheel thing
My Skoda Karoq 4x4 will arrive shortly and, as the SEL variety, it is shod with 18-inch wheels and 225/50 R18 tyres. I notice looking at the Briskoda website that quite a few people in Europe are finding that the Karoq handles much better when fitted with 17-inch wheels and 225/55 R17 tyres, as the SE model is. I was wondering whether a dealership would do a deal, buying the current wheels and tyres, which are unused, and considerably more expensive, and fit 17-inch wheels with 225/55 R17 tyres. Or do you think I am wasting my time? The other reason would be that my current winter tyres are 225/45 R17. I would ask the dealer directly but the guy I deal with is on holiday in the West Indies. 

JW, via email
Your current 225/45 R17s will turn a lot more than 225/55 R17s giving an optimistic speedo reading. But it could be that the dealer will do a wheel swap deal of 17s for the 18s. Worth it even if you have to pay. Karoqs and Kodiaqs lose steering feel on the low profile tyres.
Back tracking
Last year I had the tracking on my 2007 W211 E-class estate fully adjusted by an independent MB specialist because both front tyres had worn on the inside. After less than 10k miles I'm going to have to change the front tyres for exactly the same reason. Is it likely that the suspension needs some repair rather than just having the tracking done again? I can't afford two new tyres every 10 months. It's on 245/45 R17a. I've measured the height to the wheel arches and there is a difference of 8mm between the measurements on the front wheels. Could this be a contributing to the wear problem and do you know what the cause might be?
IL, via email
If the side that's 8mm lower is the driver's side then the weight of the driver might be the reason. But could have been fitted with a wrong spring, or even a wrong wheel arch. Years ago a colleague had a Renault 25 with a Renault 30 front wing on one side.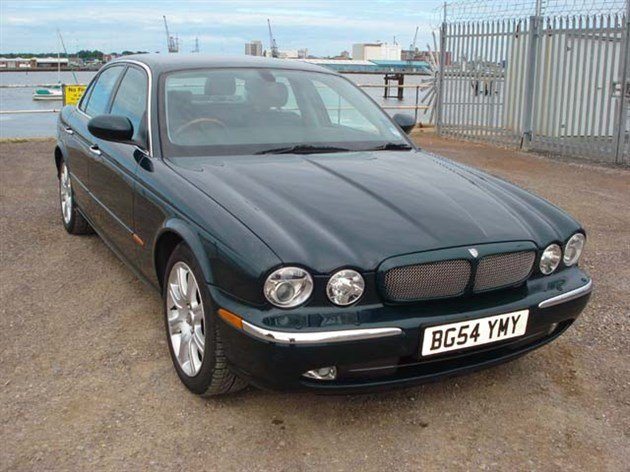 Settling down
I have a 2003 Jaguar XJ6 3.0, which has travelled more than 200,000 relatively trouble-free miles. About 4 months ago the amber warning "air suspension fault" appeared on the dash. My garage, who said they had the Jaguar diagnostic software, began to try to fix the problem. They have tried everything they can think of: tested for leaks, tested the cabling and pipes, fitted a new compressor and an air suspension pump assembly (if that is different), fitted an ECU, but the warning keeps coming on after about 10 minutes of driving. On 3 occasions "vehicle too low" in red has come on for a few minutes, but not for weeks. The ride now seems rather bumpy but nothing adverse has happened, even during a drive to the South of France and back. Have you any ideas?
TR, via email
The garage has simply not been able to clear the fault code from the ECU. But this is an old, high mileage car. Depending on the type of air suspension fitted it could be a leakage from a failing suspension airbag (if the system uses airbags).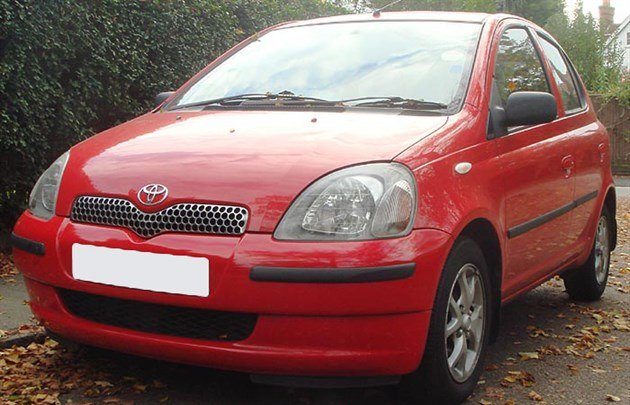 2nd car
As my mileage is now very low, my husband and I recently replaced our two cars with one. However, I find it very difficult to adjust the seat and mirrors correctly to suit me, and my husband then has to adjust them back again when he wants to drive. Also I may wish to use the car at the same time as my husband. For this reason, I'd like to buy a very cheap, very small second hand city car for my own use that is easy to drive and reliable. I sold my previous car for £3,500 and certainly don't want to spend as much as this on replacing it. What would you suggest?
JP, via email
The best, most reliable, small cheap car seems to be the original Toyota Yaris from 1999 to 2005. 1.0 litre or 1.3. Great little cars. My mum has one. Just check the inner sills for rust.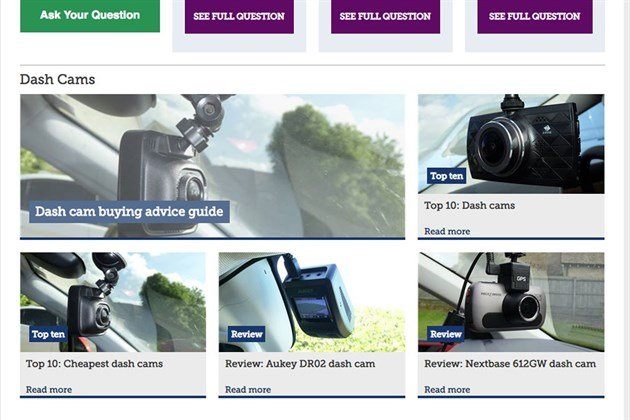 Crashcams 
My daughter drives her VW Tiguan in rush hour traffic on the M25 every day. She has had one nasty accident with a foreign lorry and has seen some near misses, so I would like to buy her a dashboard camera for a birthday present. The various options are very confusing, could you please advise me what is best to buy?
JB, via email
We now have an entire section devoted to accessories like this: https://kit.honestjohn.co.uk/ If you scroll down there's a whole section on 'crash cams',
Running on Eire
I'm writing to enquire about the availability of anything other than 'basic' fuel in the Irish Republic. My daughter and her family drive two diesel Vauxhall cars which they fuelled only on BP Ultimate diesel, finding the performance, economy and smoothness much better (more pence per litre but less pence per mile). They have moved, for an extended period, from England to the south-west of the Irish Republic and are trying to identify the best fuel to use. Internet searches appear to show that the only known UK brand in Ireland is Texaco and they appear not to market their "Supreme" brands of fuel in Ireland; they have a forecourt in Bantry, which is a manageable distance from my family's residence. TOP, EMO and Applegreen all appear to offer a basic diesel meeting the Irish and EU fuel standard, which I am likening to "UK Supermarket fuel". Topaz was originally a Shell/Statoil consortium; some, or all, of that business has now changed hands and it is not clear if their basic fuel is enhanced above the minimum standard; they do market "Miles Plus" fuels with additives but availability is very limited: the nearest outlet to my family is 70 miles away.  Can you add any further information to the above please?
WJS, Limavady, Londonderry
Then the answer has to be to stock up with a fuel additive such as Millers DieselPower Eco Max. (Google for suppliers). Then make your own 'super'. It has a cetane improver, lubricity enhancer and detergent.
Retyrement approaches
I have an Audi A3 Sportback 1.4TFSI, and need to change the tyres. The original fitment tyres are Bridgestone Turanza 225/45 17 91Y. I am puzzled why the original tyres are 'Y' rated when based on the top speed 'W' or even 'V' rated tyres would seem to suffice. Looking at the tyre data sticker on the driver's door, the tyres as fitted are the ones quoted for that model so I presume that I need to fit like for like to make sure I comply with insurance and potential warranty issues? Also I notice that the tyres have AO (Audi fitment) on them. Do I need to replace with tyres showing this, or is it purely a marketing ploy? Finally, can you recommend replacement tyres that might have a slightly more comfortable ride than the Bridgestones as, although my car has the standard non-sports suspension, I do find the ride on the firm side at time.
JA, Abergavenny
The AO is just a marketing (moneygrabbing) thing. The speed rating is used as a general measure of performance, not only speed. For greater comfort due to superior compliance you can get Michelin Cross Climate tyres in 225/45 17 94W XL. Then you'll also be able to get about if it snows.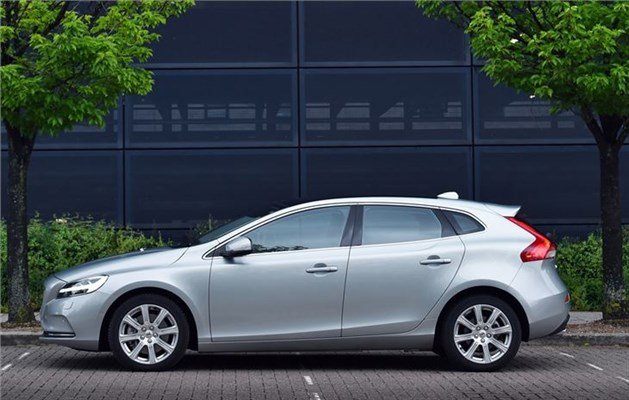 Talkin' 'bout my regeneration 
I run a Volvo V40 D4, which is only just out of warranty. In line with the HJ School of Motoring I've had extra oil changes in between normal servicing, the last just 6 weeks ago. I've had to take the car in because a warning light came on. Apparently, the problem is something to do with a broken pipe affecting the DPF regeneration and diesel has got into the engine oil, increasing it above max. It is thought that at least 10% of the oil is now diesel. The various repairs come to about £300 (I think), of which Volvo will contribute 20%. However, I'm being told that a bit of diesel in the oil is normal and that the level of oil is such that some will have to be drained. Apparently replacing the oil isn't considered necessary, and that if I opt for oil replacement, Volvo won't contribute 20% towards the cost. So this remarkably expensive highly developed oil still does the job it's meant to if it's diluted by diesel - really? Your thoughts would be appreciated, thank you.
AP, via email
I would replace the sump oil. The DPF regenerates two ways: 'passively' as you drive, assuming you regularly drive long distances; and 'actively' if you don't drive long distances. Active regeneration involves diesel fuel being 'post-injected' via the engine in order to start a fire inside the DPF and burn off the soot. If there is something wrong with this system, or if you switch off the engine part-way through an 'active' regeneration, that 'post-injected' diesel sinks into the sump, contaminating the sump oil and raising its level.
Phoney evidence?
A friend earned himself 6 points on a UK Provisional licence (and his Non-EU Full Licence). During the process of sitting his practical test, he gained an additional 3 points and received the notification 2 days after passing his practical test. The question we are asking is what to do? The 1st set of points were given by an officer who accused him of using his phone. Allegedly, he was moving his phone off the seat whilst driving. However; it was switched off. 2nd, he was activating the heated seat. However; the officer driving the patrol car stated he was seen using his phone by the passenger in the patrol. He asked the officer for video evidence and was told there is not a requirement to show this to him as he was seen by the passenger.

SH, via email
If he wants to challenge it the only way is to take the case to court and prove by his phone records that he was not using the phone. On Wednesday a car in front of me in the 5th lane of the M25 slowed from 70 to 55 causing consternation to the drivers behind. Eventually he pulled over and was clearly seen to be on the phone.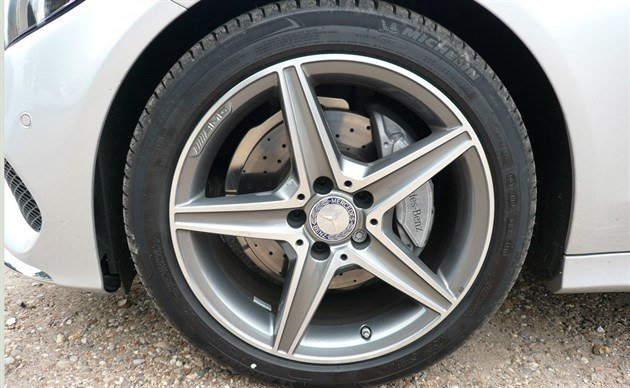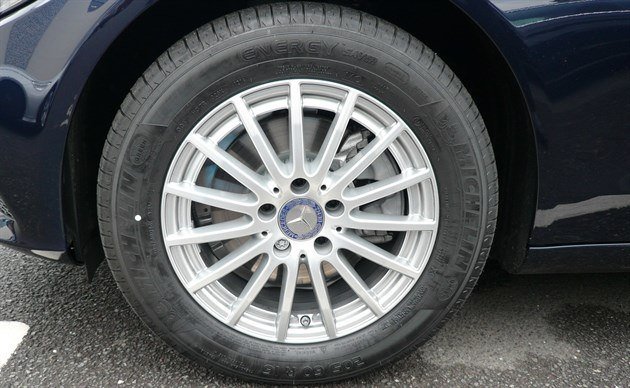 The harder they come
The ride of my 2018 Mercedes C-Class Sport model is very harsh and it picks up even small potholes. Is it technically feasible to reduce the current 19-inch tyres to say 18-inch or 17-inch on the same wheels in order to soften the ride? Would doing so affect handling, brakes and speedometer?
VS, via email
Obviously you can't put 17-inch tyres on 19-inch wheels. W205 C-Class wheel and tyres sizes are: 16-inch with 205/60 R16 tyres; 16-inch with 225/55 R16 tyres; 17-inch with 225/50 R17 tyres front and rear; 17-inch with 225/50 R17 front; 245/45 R17 rear; 18-inch with 225/45 R18 front and rear; 18-inch with 225/45 R18 front; 245/40 R18 rear; or 19-inch with 225/40 R19 front; 255/35 R19 rear. You should be able to swap to any of the smaller combinations and slightly lowering the recommended tyre pressures will improve the ride. But not by as much as by specifying 'Airmatic' air suspension in the first place, as we found when testing the W205 C-Class: /road-tests/mercedes-benz/mercedes-benz-c200-cdi-16-2014-road-test/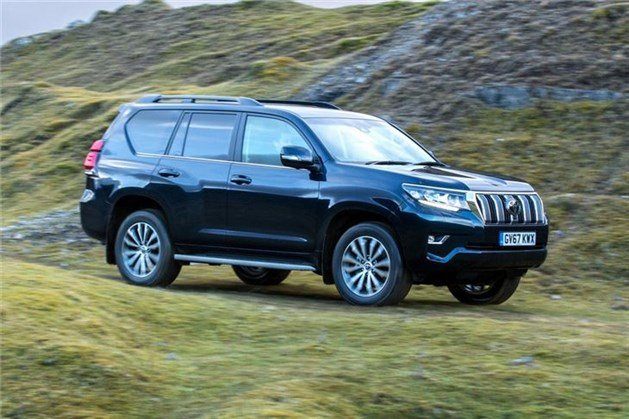 Noxious fumes
My 5-year old Toyota Land Cruiser (my 3rd) has a Euro 5 diesel engine. For my recreational and family use (seats 7 easily) and reliability the Landcruiser perfectly suits my needs. I am considering replacing it with a new Landcruiser but cannot establish the actual Euro categorisation of the engine. The brochure just mentions a EC regulation, the Toyota web site indicates the engine is Euro 6 BG and when I contact Toyota technical dept they say the engine is Euro 6w. Please can you tell me what these mean, as I understand the only categories are Euro 6, Euro 6 d-temp and Euro 6d. Also, should I exchange it now or wait a little longer for an upgraded engine model.
MS, Tixall, Stafford
Unless the model is subject to 'derogation', that allows 1/10 of a manufacturer's previous years sales to be sold in the year September 2018 - August 2019, it will have to be EU6d TEMP / WLTP. Otherwise an NEDC EU6w, which is the old standard, could only be registered up to 31-8-2018. It is virtually impossible to get detailed information from manufacturers about which cars they got through WLTP and which they didn't.
Parking mad
Are you able to advise on how to deal with a neighbour's misuse of her disabled bay, please? As in so many parts of the country, there is not a vast amount of space in the road for parking compared with the number of cars. Said lady has a disabled badge in her car, and recently a disabled bay was marked outside her house. In fact, it is the longest disabled bay I can ever recollect seeing, while she has a small car, shorter than a MINI. Manoeuvring in and out of the bay is not an issue since it is right next to a dropped kerb. Unfortunately she almost always parks either completely outside the bay or with only half her car in it, still leaving plenty of space for another (larger) car inside the bay. Of course any person with a disabled badge may park there, but there are no others living in the road. In short, she regularly takes up two to two and a half parking spaces with her small car. Several neighbours have tried talking to her, but always receive the same response, that she does not want to park in the bay because it is under a tree  and subject to bird droppings. While many people would willingly use that space just to be able to park. Heads and brick walls spring to mind. Is there anything that can be done without recourse to expensive legal fees?  For example, is the local council able to threaten to take away the bay if she does not use it properly?

(Initials redacted), Whitstable
The obvious answer is to get the council to chop the tree down so the car doesn't get bombed, or to move the space. Write to the council complaining of the woman's behaviour and suggesting these two solutions.
Click to Honest John's Motoring Agony Column 06-10-2018 Part 2
Comments
Author

Honest John
Latest