Honest John's Motoring Agony Column 04-08-2018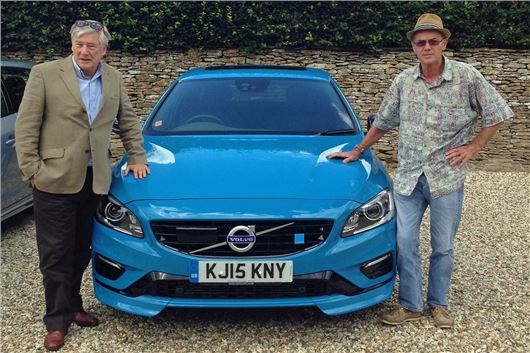 Published 03 August 2018
This week's motoriety gets down and dirty, concerned about clutches, seeks home comforts, helps choose a car and in part two explores hidden extras, laments lack of use, misunderstands smart and runs into a brick wall.
As usual, emails to Honest John should be addressed to: letters@honestjohn.co.uk  Please try to keep them as short as possible.
Smutty subject 
I have a 2008 Vauxhall Zafira Exclusiv 1.6 purchased in 2012, which has now done 80,000 miles. A while back the warning light came on so I had it put onto a test meter and the operator told me it indicated a lean mixture, possibly due to using low-grade fuel and he switched the light off. I filled up with Super grade fuel and put in a fuel system cleaner additive. All went well until recently: the light came on again only to go out again after about 100 miles. Last weekend while travelling back to London from Nottingham it has come on again. Any ideas what might be causing this to happen?
MS, London  
Are you still using Super? If not, likely to be a dirty lambda probe or gummed up injectors. Probably worth checking your spark plugs to see how it's firing. If any of them are black your mixture is too rich or your valve stem oil seals are failing. A change of spark plugs never goes amiss anyway.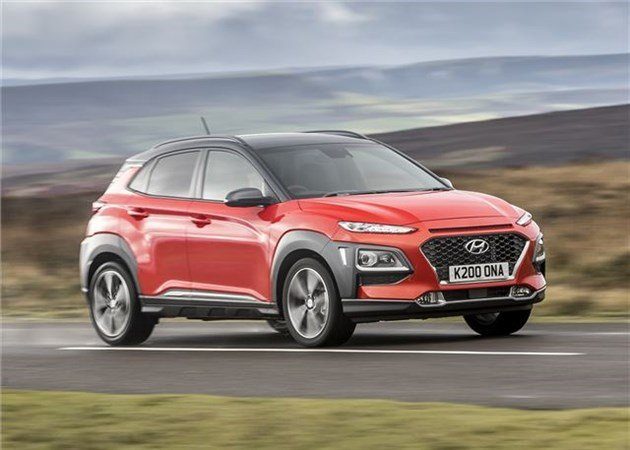 Inducing a Kona 
I read somewhere that the Hyundai Kona automatic won't be available until next year and will have a dual clutch transmission, which is not good news given the problems Ford and VW have had with theirs. Also initial reviews on the Kona mention its relatively poor ride. It looks like I will have to keep my 2006 Corolla automatic going a bit longer until something suitable turns up. The Peugeot 2008 does not have enough headroom (I am 6' 6") and the ride and performance rule out the Venga and ix20.
KJ, Cheam
Yes, it will have a Hyundai/KIA dual clutch auto, but, so far, KIA's, which first hit UK roads in 2012, have been reliable. We tested the latest Ceed 1.4 T-GDI 7-DCT last week: /road-tests/kia/kia-ceed-14-t-gdi-7-dct-2018-road-test/ What "initial reviews"? We liked the equivalent KIA Stonic: /road-tests/kia/kia-stonic-2017-road-test/ Hyundai Kona electric tested here: /road-tests/hyundai/hyundai-kona-electric-64kwh-2018-road-test/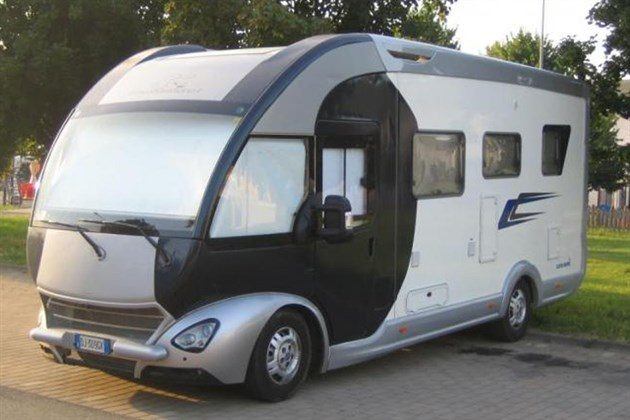 Home from home
I would like some advice on a motor insurance problem. I am 72 years old and retired from driving 5 years ago, but want to start again. I had a car and motorhome before, but just want the latter now. Insurers I have approached tell me I must have a car first to get cover on a motorhome. Seems very strange. I have a clean licence and no medical problems worth mentioning and had full no claims before stopping. 
DH, via email
Firstly, you can't drive anything with a MAM over 3,500kg without undergoing a medical and eye test, successfully submitting a form D4 and being passed as fit to drive. Check your over 70 licence groups. You lost a lot of entitlements when you passed 70. Once you've got that cleared up you need to find a specialist insurer. The quickest way is to Google <motorhome insurance> and start checking them out. But obviously if you haven't had insurance for 5 years you'll be starting from square 1 and the premium is likely to be heavy. (The motorhome in the photo is a 2007 Euramobil Terrestra 670.)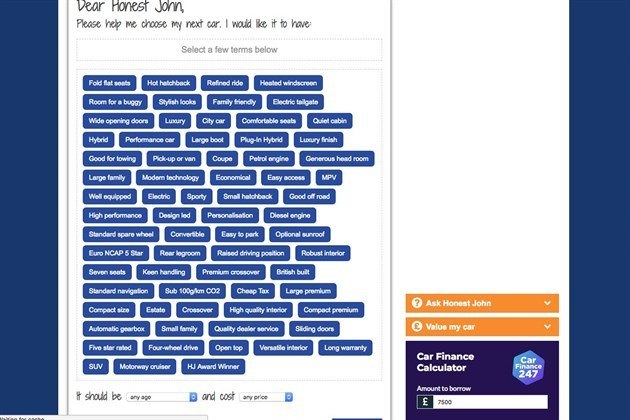 User Chooser
I've been following your site for years. First thing when I get my Telegraph is the pink bit in the Saturday section. Lots of people ask for advice on which car suits their preferences, so what about a bit of software where you put in your requirements (mpg, seat height, reliability, etc, etc.) and your conclusions pop up. It might be a good seller or at least get people to visit your site. I know as I'm getting older ease of access. Is becoming more of an issue (an example).
JP, via email
Thank you. We put that together about 2 years ago: /chooser / Scroll down this page and you won't believe the amount of stuff:  / 25 people working on the website. It's in the top 10 motor websites in the UK.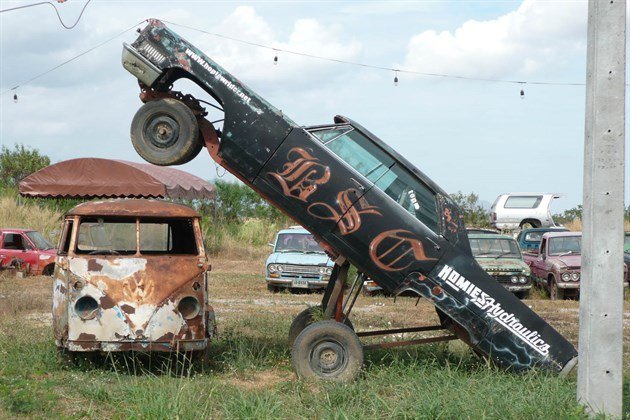 Scrap meddle
Nine years ago (during the last scrappage scheme), my wife and I bought a KIA cee'd 1.4SR7. Over the last 9 years, this car has been utterly reliable, making the 7-year warranty something of an irony. The car is now wearing out, with expenditure on brakes, steering, windows and A/C all looming in the next few months, so it's time to buy a new one. However, as a cash buyer, I wonder what your advice would be to secure the best deal? Should we dump the old car via WBAC etc., or keep it for trade in? One suggestion from in-laws is to purchase the new car on HP or PCP, etc. to get the best deal and then pay off the whole amount after 6 months or less. Since we purchase a new car so infrequently (I get a company Passat every 4 years), any advise would be much appreciated. After 9 years, the cee'd only has 36k miles on the clock. Perhaps we should look at leasing?

DE, via email
The idea of a discount only if you buy a car on credit is dishonest. So is the reaction of (legally) cancelling the finance after a few months. I don't hold with either. The whole thing stinks. Interesting that your car with its 7-year warranty should have lasted 9 years before problems started. That's probably the intention, but a more honourable one than making a car that lasts 6 years and giving it a 3-year warranty. There are some new scrappage discount schemes. Ford has one. Toyota has another. Questionable whether the discounts are more than you could get by buying via drivethedeal or carwow. And then you'd have the £1,000 or so from webuyanycar or wewantanycar. Bank loans at around 3% are still among the cheapest ways to finance a car. A PCP at 6% interest definitely isn't.
Containing the situation
We have a problem that you possibly may be able to advise on. A young man with severe ADHD and autism needs to travel safely in the rear of a vehicle, but securely separated from the driver. He is a big strong lad and his behaviour can be unpredictable if he becomes anxious!  He has damaged and broken three plastic screens that are designed to stop him interfering with those in the front of the vehicle. Last week he managed to get his hand under the edge of the screen and break it completely. He and his full time carer are now completely housebound until we can find a solution. We are thinking that the sort of built in window between the driver and passengers that is used in taxis would be suitable, but are struggling to find a manufacturer who could install one in our vehicle, or a vehicle that we could buy like this. He needs to be completely sealed in the rear.  Any help would be appreciated.
JJ, via email
Possibly an ex-police car. They are auctioned off at West Oxfordshire motor auctions at Witney most Tuesdays. I also found these partitions but they may be the ones you had already that weren't strong enough: http://www.drivershields.co.uk/  This one's no good because it's American: https://www.taxidepot.com/partitions/ More come up if you Google: <taxi security partitions>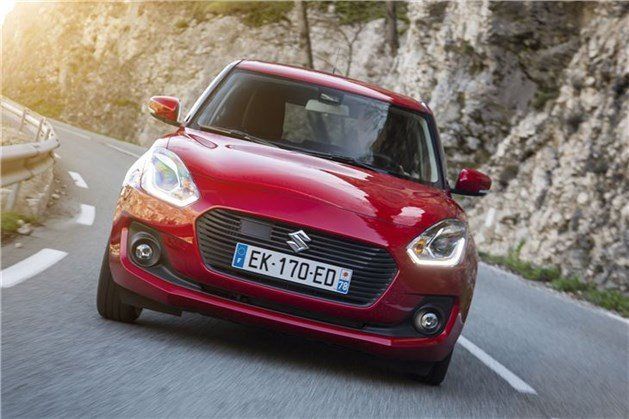 Swift response
I was surprised to read you recommending a 'hybrid' Suzuki Swift on the basis that it does 55mpg. I have a conventional 2016 petrol engined Swift SLZ that has recorded a long term fuel consumption of 61mpg over 19,500 miles of all sorts of driving from motorway to hilly and convoluted Welsh mountain roads. So much for the economy and environmental friendliness of hybrids. Costs a lot less than the hybrid, is fun to drive – and looks good.
RH, via email
The Real Mpg average for the old Swift 1.2 Dualjet is 53.3, so please submit your mpg here to improve the average: /realmpg/suzuki/swift-2010 / The current model Swift does a bit better on average than the previous model: /realmpg/suzuki/swift-2017 / The Baleno 1.0 Boosterjet does quite well too: /realmpg/suzuki/baleno-2016 /
Export advice
We will be taking our UK registered and insured car to France for between 8 - 12 months. We'll be there for extended periods of time and have arranged car insurance with a UK firm. They offer cover for 365 days, as long as the vehicle is in the second country for a minimum of eight months. However we don't want to have to remain in France for eight months solid. We've been informed we have to keep the car with us in that period or invalidate the insurance or have to 'renegotiate' should we travel without the car. We had intended to travel both to the UK and other countries in this period but not always bring the car back with us; rather leave the car parked in secure airport parking. We know of other people who leave a vehicle in EU countries for long periods of time without any known issue with their insurer. We will need the car for our time in France and yet don't want to have to automatically travel with it should we want to return home or go away to another country. Can you offer any advice?
PO, via email
It's illegal (though not heavily enforced) to leave an EU reg car in a country it is not registered to for more than 6 months so I can't make sense of what your insurer is playing at. This gives some of the law: https://europa.eu/youreurope/citizens/vehicles/registration/registration-abroad/index_en.htm / This give the law the other way round (ie EU citizens bringing a car to the UK):  https://expatriates.stackexchange.com/questions/50/how-long-can-i-drive-a-eu-registered-car-in-the-uk /  I guess if you spent no more than 6 months of the year in any single EU country you would meet the rules.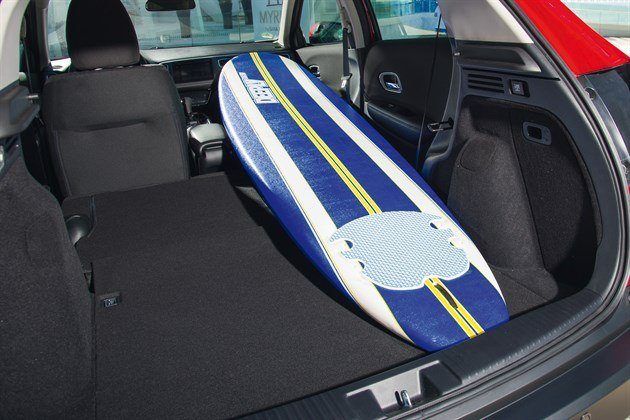 Flexible friend
I'm looking to change my Civic to something slightly higher for ease of access and comfort. I need boot space and am particularly keen on the Honda HR-V due to the space and flexibility; also the quality and reliability of Hondas and the excellent service from my local dealer. Because my mileage is relatively low, a petrol is the obvious choice. I'm looking at the 1.5i-VTEC SE CVT-7. I understand the CVT is a continually variable transmission belt drive. Are you aware of any issues with this transmission both-short term and long-term as I haven't been able find any information on this. 
BL, via email
The CVT can sometimes give the sensation of the engine overtaking the car, particularly uphill, but it's relaxed on the motorway and very reliable: /road-tests/honda/honda-hr-v-2015-range-road-test/
The claim game
My wife had a 'no fault' claim after someone crashed into her car and wrote it off. We accepted the reasonable settlement, but on reinsuring the replacement car, even though my wife was not at fault and the TP company accepted full liability, her replacement insurance premium was increased by £50 plus an admin charge of £30 simply because she had made a claim and this will take 5 years to clear from her record. I think this is scandalous and have lodged a complaint with the Financial Conduct Authority - not to get my money back, but to stop the practice of penalising innocent drivers. Would welcome your support. My only concern is being "declined insurance" for my action, which would cost me even more.
DH, via email
Insurers will justify this on the basis of 'underwriting risk' and will have figures somewhere (I've never seen them) that prove that anyone involved in any kind of claim is more likely to be involved in another. These are the same underwriting stats that show that young drivers and very old drivers are more likely to be involved in claims; that single people are more likely to be involved in claims (even a bereaved spouse); that publicans are more likely to be involved in claims than accountants; and that drivers who have undergone a 'speed awareness course' are more likely to be involved in claims. The public should insist that these underwriting records are published because though insurers are supposed to operate on the basis of "absolute good faith", we don't have "absolute good faith" in them.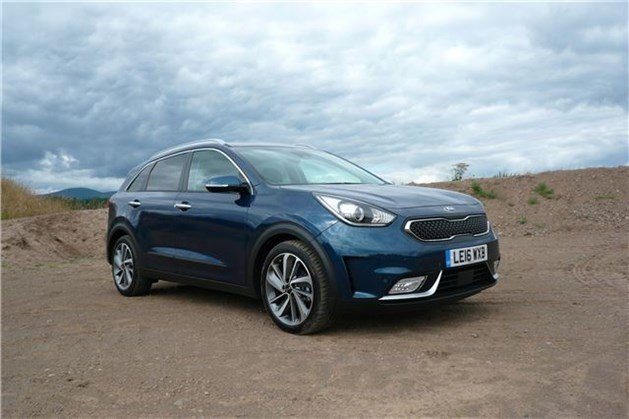 Hard cell
I am due to replace our excellent Golf 1600 petrol with an updated hatchback of similar size and am attracted to the economics suggested by choosing a hybrid. On the face of it this would seem to be sensible and illustrates a wish to reduce pollution levels, etc. so publicly revealed following the Dieselgate affair that rumbles ever onward. However, when looking at the various vehicle promotional material, nobody seems to indicate what happens when the hybrid batteries need replacing which could occur before a car becomes three years old and more worryingly what costs will the owner have to face before his/her hybrid can become mobile once again. 
KA, Cirencester
I have never ever heard of a hybrid needing a new hybrid battery in 3 years. KIA warrants them for 7 years; Lexus, Toyota and Hyundai for 5 years. They actually rarely fail inside 10 years and Lexus will even extend its warranty on hybrids to 11 years.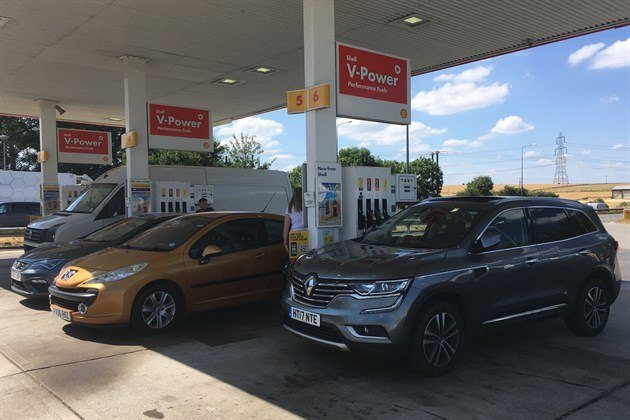 Fuels and their money
I have for years loved my engine by using V-Power over many hundreds of thousands miles. I have always been convinced of its engine benefits and also that better mpg paid for the price difference anyway. My experience has been that price difference of 7-10p per litre was worth it. However, my local Shell station has put its anyway higher premium up by 50% to 19p per litre, which, reinforced by a refill last week with the very low premium of only 7p, makes me consider changing to BP. My 2-Series Active Tourer 1.5 automatic on Michelin Cross Climates suits my requirements very well.
PS, via email
Fuel stations are franchises so prices are up to the franchise. Of course, as a customer, whether you pay his prices is up to you. If the locals boycott the place, his prices will have to come down. (I pay around 1.460 at Barnsdale Bar, which is average, but it was 1.619 at Fleet Services on the M3.)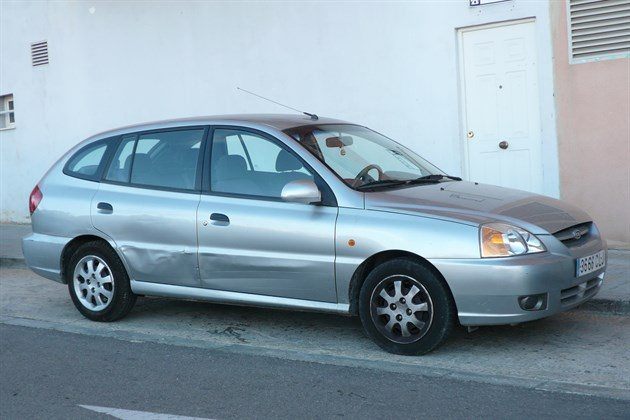 Cheap skate
In February 2013 I bought a 36,000 mile 2002 KIA Rio LX for £355 (after getting £1,200 trade in on a car that I'd been quoted £1,100 to repair). I've put another 131,800 miles on it without any major breakdowns or parts replaced. Although it's still going as well as ever, I'm thinking of replacing it and I wonder if you could suggest something that would be similar value for money? Both my sons are well over 6ft and complain it's a little small. I get 40-45 mpg and most journeys are long motorway ones. 
AM, via email
KIAs are massively better now and no longer bargain basement cars. The closest equivalent to the 2002 Rio these days is a Dacia Sandero, that now starts at £7,000 with a 1.0 litre chain cam Smart engine. Cheapest new car on the market before discounts. Like driving an older Clio.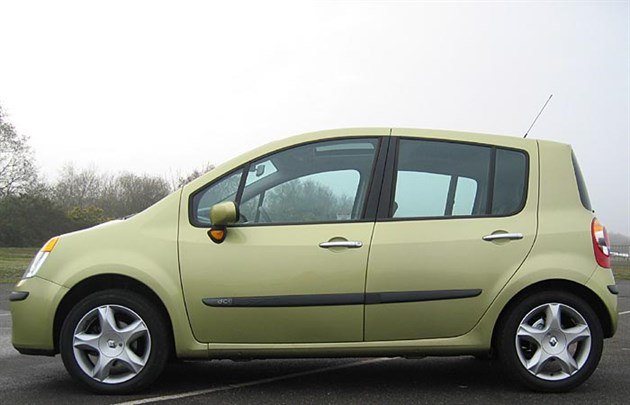 Band aid 
I bought my Renault Modus at 5 years and 3 months old from a reputable Garage with 27,000 miles on the clock. Should the dealer have sold me the car knowing a belt change was due? His own mechanic picked it up three years later (at 39,000 miles). Indeed, should all car dealers sell cars with overdue cam belt changes? He tells me now that the mileage is the main parameter (60,000 miles). The car manufacturer must, of course, cover liabilities, but is this time limit excessively small causing considerable extra costs for motorists? Have you any statistics showing at what mileage unexpected breakage occurs, i.e. within time and mileage? 
NB, via email
In our experience a timing belt can fail at any time from 5 years or 60,000 miles which is why we recommend a change of belt, tensioner, waterpump and aux belt at 5 years or 60k miles whichever comes first. In most cases the belt will last a lot longer than that. But sometimes it doesn't, leading the engine to self-destruct, which is the reason for our advice. A dealer would not normally replace these items unless scheduled by the manufacturer where it might be 120,000 miles, 100,000 miles or might be 60,000 miles.
Flat broke
Twice in recent weeks the runflat tyres on my BMW 218i have punctured. The first time a local tyre company (Malvern Tyres in Cheltenham) plugged the tyre, but the second time a national tyre company (Kwik Fit, Weybridge) advised me that they would not repair a runflat tyre. Hurrying to Gatwick to catch a plane I bought a new tyre, but I wonder if this was necessary.
CP, via email
Depends on the damage to the tyre. If it had been 'run flat' for any distance then the sidewalls could have weakened. Also depends where the puncture is. A puncture in the tread if caught early enough can sometimes be repaired. Anywhere else, it can't be. Kwik Fit will fall back on its liability and refuse to repair a runflat rather than run the risk of repairing one and then be responsible for a fatal crash. Also, it takes a long time for a fitter to inspect a tyre carcass properly and unless the customer is prepared to pay for that time, perhaps £50 + VAT for 30 minutes, they won't inspect it, preferring instead to earn the profit from fitting a new tyre.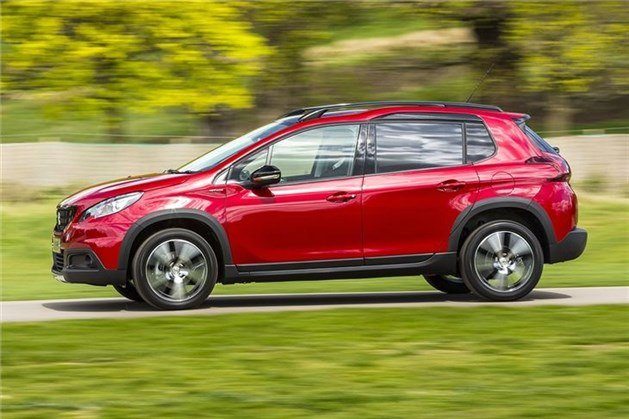 Making it clear 
I recently bought a Peugeot 2008 Crossover that has a Diesel Particulate Filter. With all the publicity about this filter, what is the best method of driving this car as I generally only drive short distances? I have been told that a journey of at least 30 miles a week will suffice. Is this correct?
DW, via email
Whenever you start from cold you need to drive at between 1,500 and 2,500 rpm to get the engine and DPF as hot as possible as quickly as possible. Don't bimble along at 1,000rpm or you will fill the DPF with soot. A clear run of 30 miles at 2,000 - 3,000rpm might induce passive regeneration; might not. Before switching off the engine, always open the door and sniff for heat. If you smell something very hot under the car, that is the DPF actively regenerating, using diesel fuel burn off the soot, so do not switch off the engine until it is complete. Best to keep driving for another 10 - 15 minutes. Inconvenient? Of course it is. But you bought the wrong engine for the use to which you intend to put the car.
Assault on battery
Your correspondent with the Jag XE with battery problems is being conned. First of all, when doing software updates, all manufacturers require their dealers to buy a special charger (Land Rover, which is the same company, buy theirs from a British manufacturer who is in Somerset). The chargers have huge capacity 60 amps. They are attached to the vehicle when the download starts and control battery voltage so it will fluctuate from maybe 2 amps up to maximum 60 as the vehicle switches on various components such as heating and air con. The result is the battery ends the update with the same battery voltage as when it started. In this case lack of use of the correct charger (or any charger, probably) has caused battery voltage to fall to a dangerous level and affected the stop/start system. The battery will be fine if it's recharged. The AGM battery fitted to stop/start has a durability equivalent to 10 times a conventional flooded battery in the same application.
TW, Nelson, Lancs
Many thanks. As you appreciate, I don't know everything (no one does). So I'm always happy to be corrected and to absorb any information that comes my way. That issue has now been corrected here: (18-4-2018): /carbycar/jaguar/xe-2015/?section=good
Click to Honest John's Motoring Agony Column 04-08-2018 Part 2
Comments
Author

Honest John
Latest