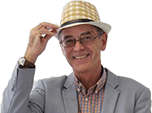 Honest John's Motoring Agony Column 21-07-2018 Part 2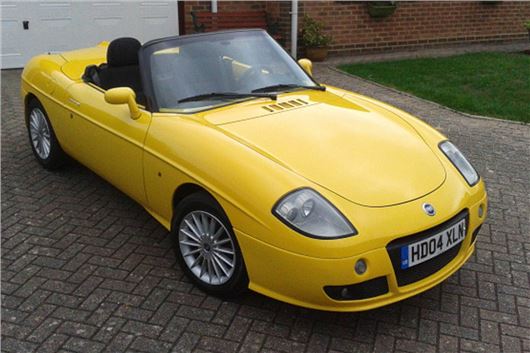 Published 20 July 2018
Click Back to Honest John's Motoring Agonies 21-07-2018 Part 1 
Barching orders 
I bought a FIAT Barchetta brand new in 2004, and sold it in 2015. Biggest regret of my life. Last Wednesday I spotted it for sale on Autotrader, and have just bought it back, (with an additional 4,000 miles on it, so now at 47,000). Awesome fun driving it back today. Has brought a smile back to me.
AN, via email
Great news about the Barchetta. I think I remember you telling me about it before. (Though another reader also had one that he swapped for a 500 Abarth.)
Navigation
I always buy older cars and browse "what's good/what's bad" first but I just can't find it this time. Can you help?
KC, via email
Go to /carbycar?/  Then pick the make, then pick the model (scroll down to Used reviews in the Orange banner for non-current models). Once you have clicked on the model, use the nav bar to find Good & Bad (or Buying Guide if the model has been shifted into https://classics.honestjohn.co.uk/reviews/).
Both ends
I have looked through the Dash Cams you recommend. Which one would you advise from the list: front and back? Finally, could you please let me know whom I can I contact to inform them of the wonderful work you do? 
PH, via email
Products such as dashcams are tested on Honest John Kit. My wife bought a dashcam mirror in Thailand that she is using in her Honda Jazz. It displays the forward camera image in a screen in the mirror and can also be connected to an externally mounted camera at the rear that works as both a reversing camera and a rear impact camera (obviously up until any rear impact smashes it). That was bought as a special offer on Thai TV for about £300, but the box went AWOL before I could write down any details. I'll try to get more details next time I'm out there as there may be some potential for importing them.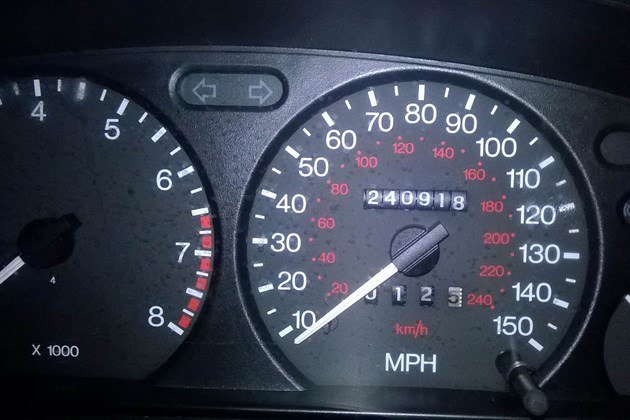 Mondeo man 
I thought I would let you know that my 1997 Mondeo 1.8LX that I have owned for most of its life has done 240k miles on the original clutch. It got me thinking what is the highest on record? Additionally the car still drives very well and the Zetec-e engine feels as if there is no wear at all. I plan to keep it as a daily driver for at least another 2-3 years.  
CS, Cambridgeshire
Congratulations. Not quite the 505,000 miles of the Vauxhall Combo in part 1, but you are obviously an excellent driver. I can see from the rev counter it is a petrol model. (I used to deal in this model Mondeo and ran an ex-rental 2.0iLX in the family for 10 years.)
Getting it gone
I am in the beginning of a very difficult divorce from my husband.  I need to sell my 61,000 mile 2012 Nissan Qashqai Ntec diesel, which whilst in good condition throughout and looks lovely, is too much for me to maintain as a single parent. I have a small campervan car which will became my family car, therefore a part-exchange wouldn't be suitable. I have absolutely no idea how to sell the Qashqai whilst attempting to maximise the price. Having read the numerous forums I am now really worried as it seems to be a minefield. I have time to sell privately (if it takes weeks, not months) but with diesel cars now seeming unpopular, will this drive the price down (especially when they see I am also a single woman) or will it take months if ever, to sell? How would I get any payment so I am not at risk? Do Garage/Trade Dealers only use webuyanycar.com as a guide as suggested by the forums? I don't wish to be fleeced?  What would you advise? 
AL, North East
The simple choice is between webuyanycar.com and wewantanycar.com  / As Philip Scofield (representing webuyanycar.com) tells us, it's not worth the hassle of trying to get an extra £500 - £1,000 for the car by trying to sell privately. The buying agencies pay the agreed price within 4 working days and are run by the two leading UK auction houses BCA and Manheim to source stock for their auctions.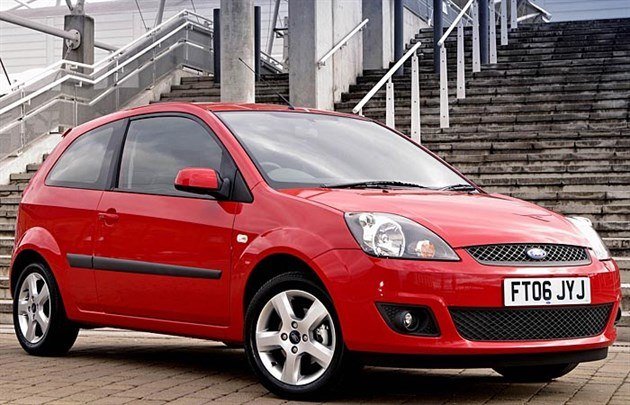 Disinclined
My Ford Fiesta is 12 years old and has done 47,000 miles. It has been very reliable during that time, but twice in the last five years the following problem arose. I drove out of an incline onto another incline and I think the clutch slipped and I went momentarily out of gear. This was followed by a burning smell, which had disappeared by the next day. The first time it happened, my garage man said it was burning dust. The car drove normally during this and after. I've no wish to change my car, but my friends are urging me to do so. What do you think?
ML, via email
The smell will have been due to clutch slip because of the extreme circumstances. But if the car is otherwise running normally, no need to worry. You can detect the demise of a clutch by driving up an incline in a high gear. If the engine appears to be running faster than it normally would be, then the clutch is starting to slip.
Summer car 
Ford Fiesta Titanium doing 250 miles a week. Fuel cost, please?
PL, via email
Which engine? This tells you what sort of mpg you can expect both for the latest Fiesta from 2017: /realmpg/ford/fiesta-2017 / and the Fiesta 2013 to 2017: /realmpg/ford/fiesta-2013 / To convert mpg to miles per litre, divide by 4.546. Divide your 250 miles by the result. Then multiply by the cost per litre (around £1.30).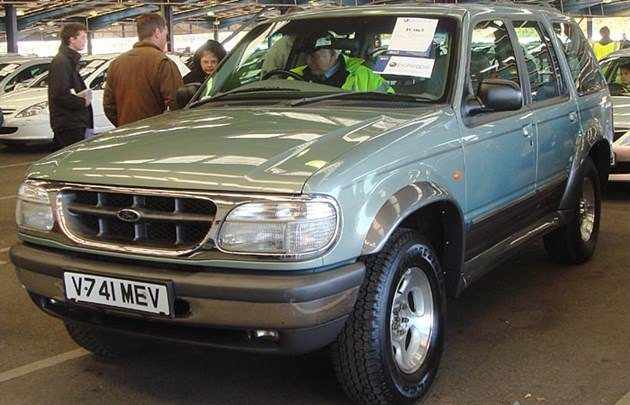 Transmission foiled 
I own an American built Ford Explorer automatic with 130k miles. The transmission is sealed, so there is no dipstick to check the fluid, etc. The only way the fluid can be changed is by taking it to a Ford dealer. My question is, does the fluid have to be changed? The car runs fine. 
JS, via email
Anyone who has this device can change the transmission fluid: /news/products/2018-05/automatic-transmission-fluid-replacement-by-dialysis-now-even-easier/
Leaked information
I am seeking your advice regarding my daughter's 2004 VW Golf that has an engine oil leak. Her local friendly and helpful garage has looked and said that there is nothing to be done and  that it won't pass its MoT when due. My daughter is hard working and needs her car to get to work, but also doesn't earn a huge amount so can't afford a new car. Is there nothing to be done? I have heard of scrap yards that have spares for old cars. Would this be an option? We are elderly and haven't got spare cash to help. Your advice would be most helpful. 
HB, via email 
The new MoT regulations make an oil leak a fail on environmental grounds as well as the fire risk. Whether it can be fixed for sensible money or not depends on where the oil leak is coming from. If it's a crankshaft end seal it could be terminal. If it's merely a gasket, it isn't. I think she needs to get a 2nd opinion from a different garage.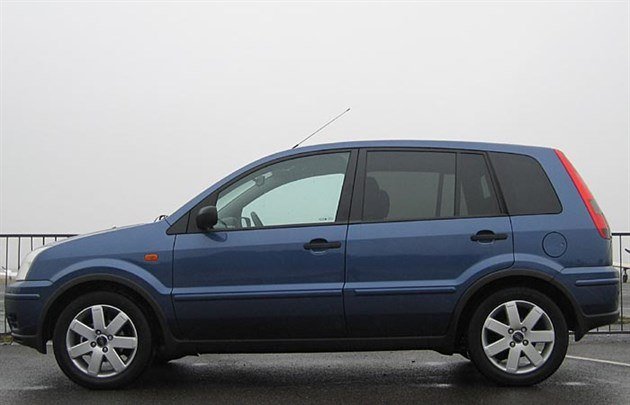 De-fusing the situation
I have a 16-year old Ford Fusion 2. I am on my own and need advice for a replacement vehicle of similar size, preferably 5 door hatchback without multiple electronic gizmos which I don't need, petrol fuel, used vehicle 2 to 3 years old, low mileage, rear seats that fold down as in present car if possible.? Likely cost?
CB, via email 
Basic (very basic) a Dacia Sandero, from £7,000 brand new, or a Dacia Logan MPW, which is the estate car version: /dacia/  Or the new Dacia Duster: /road-tests/dacia/dacia-duster-2018-road-test/  Less basic, either a Renault Captur: /carbycar/renault/captur-2013/ Or a Peugeot 2008: /carbycar/peugeot/2008-2013/ Or a Honda Jazz: /carbycar/honda/jazz-2014/
No hiding place? 
The only thing that would make my new-to-me Skoda Yeti perfect would be leather upholstery (it has cloth-covered seats). What would be the best way to go – try and obtain a set of Yeti leather seats from a car breaker? Or get a specialist firm to reupholster the interior in black leather? Would you recommend a company like Seat Surgeons, for example?
DT, Dedham
The simplest way to find someone is to go to http://www.yell.com and look up <car upholsterers and trimmers>. The job usually costs between £1,000 and £2,000.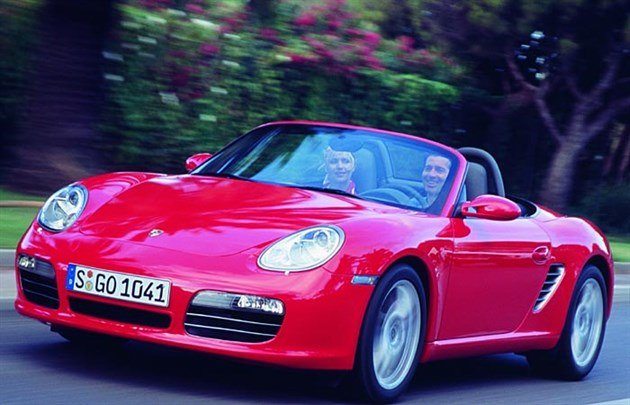 Down sizing
The 19-inch wheels on my 2005 987 Boxster with 235/35 R19 and 265/35 R19 tyres have me forever watching out for potholes, of which there are many in my part of the world. The on-line tyre suppliers have the 18-inch equivalent as 235/40 R18 and 265/40 R18, but I've been told that 45 profile tyres of the same size would be ok as well, which sounds all wrong to me. What are the best wheel/tyre size to get a deeper profile on replacement wheels? I would even consider 17-inch if they were to fit. Would they last much longer and would the ride be significantly different?
RM, via email
Sizes on the Michelin website are: 17-inch wheels with 205/55 R17 fronts and 235/50 R17 rears; 18-inch wheels with 235/40 R18 fronts and 255/40 R18 rears; 18-inch wheels with 235/40 R18 fronts and 265/40 R18 rears; 19-inch wheels with 235/35 R19 fronts and 265/35 R19 rears. The 17s will last a lot longer and give a more comfortable ride but the steering and handling won't be as razor sharp.
Entry point
I propose buying a not too large SUV for greater seat height and ease of getting in and out. Must have a good automatic and reasonable comfort. I have narrowed it down to a Peugeot 2008 1.2 EAT6, Mazda CX-3 6 speed Skyactiv, Suzuki Vitara 6-speed SZT and Hyundai ix20/KIA Venga. How do the EAT6 and Skyactive gearboxes rate with the torque converters? Which car would you recommend? And is there any other I should consider? I would like a petrol hybrid but cannot find any of reasonable size.
BN, via email
Good set of choices. EAT6 and Skyactive automatics are torque converter. The 6-speed torque converter in the CX-3 is excellent and the most well-proven. The EAT6 in the Peugeot is also torque converter with no complaints so far. Some Suzukis are torque converter; others are DCT or automated manual. The Vitara, Swift and Baleno are all 6-speed torque converter, but it's a long drop from the seat of a Vitara to the ground. The KIA Venga and Hyundai ix20 are easier to get in and out of but the transmissions are now DCT.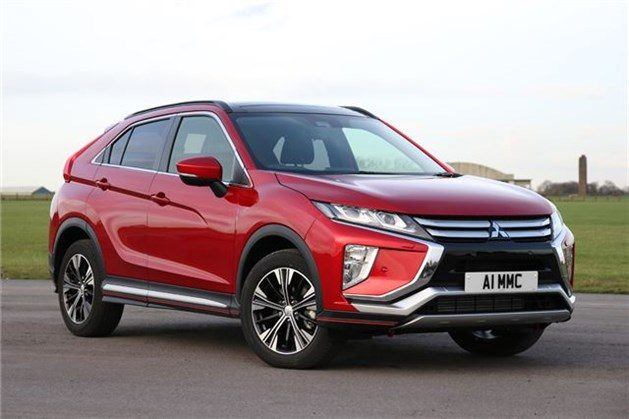 Into the trees
I purchased some woodland five years ago, 90 miles down the M5 from my home in Gloucestershire. I then bought a Volkswagen Tiguan 2.0 litre diesel with 4-wheel drive that has been very satisfactory and has now done 150k. I need the 4-wheel drive for getting into the woodland and for occasionally transporting cordwood back home. I am looking for diesel again, and fairly new (budget £15k-£20k) but do not like the latest model of the Tiguan. I am thinking of a Subaru XV rather than the Forester, which is a bit larger, but have also seen a Mitsubishi ASX, which is 1.8 litres but which can be changed between 2 wheel or 4 wheel drive. The salesman says I would get better economy with this and I wonder whether tyre wear might also be better. I gather from Subaru that they have now stopped making all diesel models and wonder whether this may be a trend across to other manufacturers.
GV, via email
The Subaru flat four 'boxer' diesel has had some problems and this will have more to do with its deletion than the current anti-diesel hysteria. The ASX is quite an old model now and is being supplanted by the new Eclipse Cross: /carbycar/mitsubishi/eclipse-cross-2018/ Full spec Jeeps are very good off road, for example the Jeep Renegade: /carbycar/jeep/renegade-2014/ and the new Compass Trailhawk: /carbycar/jeep/compass-2017/ Suzuki Vitara 4x4s are also good, but better as the Vitara S 1.4T Boosterjet petrol. The cheapest proper 4x4 remains the Dacia Duster: /road-tests/dacia/dacia-duster-2018-road-test/
Kicking up a stink 
Our December 2017 Jaguar XE Prestige 200PS 2.0 petrol has, since we bought it, given off a smell similar to cat wee when the engine is fully warm (10+ miles) and road speed drops below 6mph. The dealer reproduced the smell on 29/1/2018, but could not find the cause. We were assured the car did not have an exhaust leak and told that it was probably spilt wax and, as with some of their demonstrators, would disappear after 2,000-4,000 miles. The smell changed and became considerably worse, often giving rise to throat irritation. Further visits to the dealer resulted in H081 Safety Recall of Faulty Fuel line being performed and discovery of a significant exhaust leak (discussion with Jaguar about defective design of clamp as found on other stock vehicles). A new exhaust was fitted (same design of clamp). Leaks from the new one were rectified by use of sealing compound as advised by Jaguar Engineering. On both occasions the dealer said the cat smell had gone and hotter weather with the air conditioning working strongly stops it appearing. This week after best efforts by the dealer (having demonstrated the smell to their QC on 17/5/2018 with auto ventilation and air con off), with no fix in sight we rejected the car as not being of Merchantable Quality following advice from our Legal Insurance help line. We are now in up to 56 days of limbo while Jaguar Financial Services investigates and decides.  Apart from escalating things at the dealer from Service Admin to Aftersales Manager, involving the Jaguar Customer Relationship Centre in has proved a disappointment. Our dream of owning a Jaguar as our first Prestige car has become an ongoing nightmare so any constructive advice you can offer will be much appreciated.
CS, Hampshire
Eventually the smell turned out to be bacteria growing on the a/c evaporator, which was replaced. To avoid this, the best thing to do after an air-conditioned journey is to turn the heater to max, which kills off the bacteria and evaporates condensation moisture on which it can grow in the ventilation trunking.
Parking mad
If you get a ticket from a so-called parking company in a Lidl car park, as a friend's wife did (she was chatting for too long to the manageress who had lost a baby), and you pay by card, it's worth sending an email/phone call to head office as she did. They could trace her purchase activity back 10 years from her card records and the threat of going for future shopping to a rival made them rescind the "fine". At the end of the day the threat of losing £5,000 a year in sales for overstaying 10 minutes in the car park made them see sense. If more people did this when they got a "fine", the supermarkets would get rid of these leeches. I feel your faith in the bill going through Parliament is most likely misplaced. More than likely many MPs are directors or have shares with these pirates.
DJ, via email 
I agree that Clause 56 of the Protection of Freedoms Act always stank. The judges in Beavis v Parking Eye, Supreme Court, November 2015 ruled on a matter of law, not of moral justice. Most MPs slept through all of this, as did the rest of the country. I knew what was coming before the Bill was enacted, but no newspaper would pick it up, which begs further questions regarding your last point. We live in what is probably the most corrupt country in the World that stupidly thinks it isn't, epitomised by the naivety of many newspaper readers who think that subscribing to an upmarket paper makes them somehow superior. The strange national characteristic of trusting people with posh accents is what make Brits so susceptible to rip-offs.
Click Back to Honest John's Motoring Agonies 21-07-2018 Part 1 
Comments
Author

Honest John
Latest