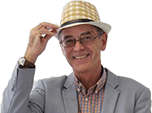 Honest John's Motoring Agony Column 26-05-2018 Part 2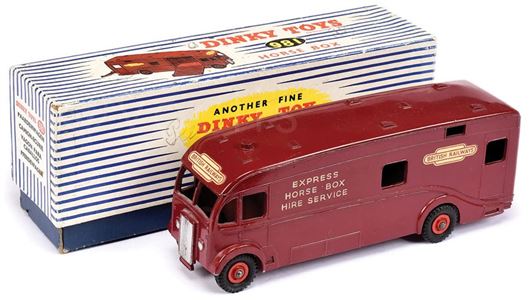 Published 25 May 2018
Click back to Honest John's Motoring Agonies 26-05-2018 Part 1
Horse trading
I purchased new in 2015 a 3.5 tonne horsebox on a FIAT Ducato 3.0 litre automatic chassis, which has now done 116k miles and is almost out of warranty. I have had four major warranty claims (including a failed clutch in the motorway fast lane outside Antwerp: luckily empty).  In total, the truck has been off the road with FIAT for 10 weeks for various reasons outside my control, costing me at least £13k in lost custom. At what stage does the vehicle become 'unfit for purpose', bearing in mind that reliability and safety are paramount in what I do. 
MR, Farley Green
This is poor reliability for a vehicle based on a commercial chassis that is actually being used as a commercial vehicle. You would have to sue the supplier. But I have never heard of anyone succeeding after such heavy use of a vehicle.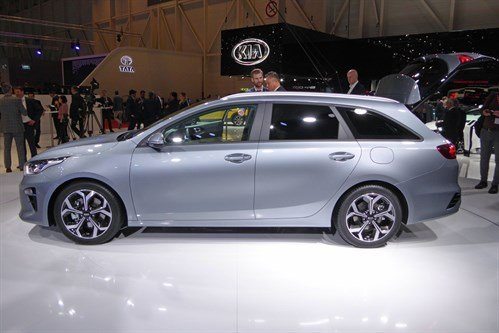 Ex-ceeding expectations
I am approaching replacement of my excellent KIA cee'd Sportswagon, and am thinking of the same again, but with an automatic gearbox. I have read your comments over the months on troubles with various dual clutch automatics - and wonder if you have a view on KIAs.

WW, via email
The cee'd has had a DCT from 2012. Very few problems: /carbycar/kia/ceed-2012/?section=good / That is actually a phenomenal record for a model now 6 years old. New Ceed (they changed the spelling) coming soon: /carbycar/kia/ceed-2018/
Unused car 
I'd be very interested in advice regarding unworn but old tyres. Last year I bought a 4-year old Mazda MX-5 from a Mazda dealer. The car had less then 900 miles on it and was as you may imagine in excellent condition. Unfortunately I had issues with the garage from day one. The advertised Bluetooth did not work (the service manager said it did not have one but my local Mazda dealer said it did and fixed it). A few days later, in the rain, I discovered the wiper blades were perished and at the same time that the a/c facia vents were jammed. Unhappy, I told the supplying dealer I would take the car to be checked at an independent garage saying I expected him to pay. He declined, saying the car was now OK. This debate went on for a couple of months and in the end I had the car checked. Amongst other things, we discovered all four tyres had cracks on the inner walls; two reported as serious. They would have passed the MoT, but the 'advise' would be to fit new tyres. This I have done. Bridgestone has seen the tyres and it seems they were a year old when fitted to the car, thus five years old. They state very low mileage but old tyres will crack since the oils within the tyre cannot migrate to the outer wall keeping the tyre flexible. Despite this, the supplying dealer still maintains the tyres were "in an excellent condition at the time of sale". There is limited data on old but unworn tyres. However, since this dispute is now going legal I'd appreciate your experienced thoughts on this problem.
PM, Sheringham
I don't know if you'll win this one. It's certainly not cut and dried. The dealer might settle out of court. Might not. I cannot say with any certainty that you would win a Small Claims action on this basis. As you write, "the tyres would have passed the MoT" and when buying a 4-year old ultra low mileage car you can expect it to be on tyres of a similar age.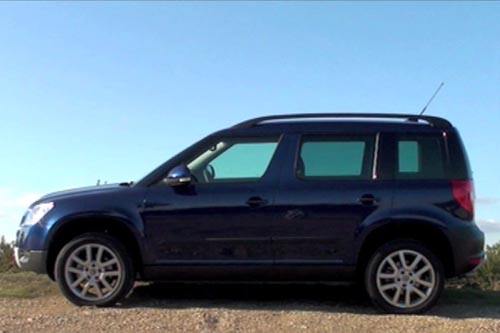 Another Yetter
I have had good experience of Skodas, having driven high mileage for work in 3 successive Octavia TDs. I have now retired and need to find my own car, and have been drawn to the practicality of the Yeti. My annual mileage will be about 7k to 8k with plenty of short journeys under 5 miles, and also a number of higher mileage journeys each month. I have taken your constant advice to thus avoid diesel and have looked at both 1.2TSI 2WD and 1.8TSI 4WD. I also want to avoid the DSG gearbox as well. There are plenty of manual 1.2TSI about with prices about £10k-£11k for models between 3 and 5 years old. The one I tested was a 2015, so can you advise if the engine changes at the 2014 facelift for the type mean I would be better looking at a pre or post 2014 model? There are few manual 1.8TSI models and the one I drove was a 2009 car with 4WD, selling at £8.5k. It was fun to drive, but clearly more expensive to run. Have you any advice on these older models which I understand have the EA888 engine? My head says I should go with the perfectly good and newer 1.2, but my grandson says I should go for the 1.8 and take him on a 4WD 'training' day. Any advice would be very welcome
LK, via email
This links you to everything we have on Yetis: /carbycar/skoda/yeti-2009/ And this to what goes wrong: /carbycar/skoda/yeti-2009/?section=good / The 1.8TSI 4x4 was always the best to drive but had some EA888 engine troubles. The original 1.2TSI was chain cam, but the chains were of varying quality and could give trouble. Skoda switched to belt cam 1.2TSIs by 2015. In September 2015, the Yeti engine range was refreshed and it became available with the1.4 TSI ACT 150PS. Thus has 250Nm torque and was available with 4WD, replacing the old 1.8TSI 4WD.
How much to change a light bulb? 
I was interested in the experience of one of your readers who was quoted £52 to replace a rear light bulb on an Audi. Things seem to be getting worse; the VW charge used to be about £33. But we have found Hyundai going down a similar path. My wife, who works 3 miles from the main dealer, from whom we bought our i30 almost 7 years ago, enquired if they could look at what seemed to be no more than a loose handbrake cable linkage. She was told that, purely for the initial diagnostic work, the charge would be £49.50 and she would have to leave the car at the dealer for an indeterminate period. A local garage did the job in 10 minutes and had to be persuaded to accept money at all.

DO, via email
It's that dirty word "diagnostics" again.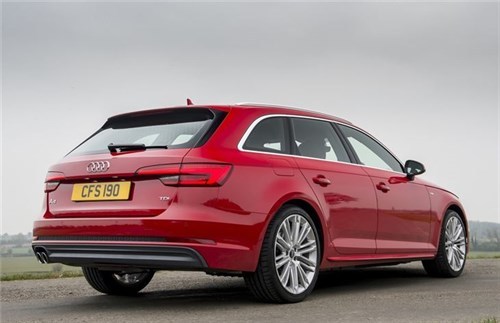 Clutched from the jaws…
I recently purchased a 2017 Audi A4 Avant 2.0TFSI 190PS automatic with 12,000 miles. My early impression is of a very nice car to drive. I have read about the VW dual clutch, but would welcome your thoughts on the problems that others have experienced with this model generally and what I might be able to do to minimise the chances of problems in the future. I would also be interested in your recommendations for a choice of fuel and brand. For the record, I drive about 12,000/15,000 miles per annum. This is made up of 2-3 trips to the South of France, approximately 800 miles each way and shorter day-to-day trips where I try where possible to travel at least 5/6 miles before stopping in the first instance. I also like to put the car in neutral when stationary at traffic lights etc. The car has 19-inch wheels, not my preferred choice, but came with it. I intend to change to Michelin Cross Climates when new tyres are required. As I have just turned 65 I expect to keep the car for some time if not until I am no longer driving at least to the south of France.
TB, via email
This has a completely different longitudinal drivetrain from the troublesome transverse 7-speed dry clutch DSG. It is called the DL382 7-speed wet clutch s-tronic. Run solely on Superunleaded. I use Shell V-Power. Stick to the same fuel so you always feed your engine with the same additives. You could run into pothole damage with those 19-inch wheels and low profile tyres, so it's not a bad idea to change wheels for smaller ones and fit deeper profile Cross Climates.
Open door policy
My wife has severe dementia and recently opened the front passenger door and tried to exit the vehicle when I was driving. She was wearing the seat belt and I had locked the doors centrally, however she managed to remove the central locking and open the door. Do you know if any cars have the facility to prevent this happening i.e. a child lock on the front passenger door.
AH, via email
She must have flipped the lock on the door catch. Theoretically the driver's armrest door lock locks all doors, but for escape purposes (for example after a crash) they can be overridden by passengers. The answer is to have her travel in the back seats with the child locks engaged. They can't be over-ridden because the switches for them are in the lock faces of the doors.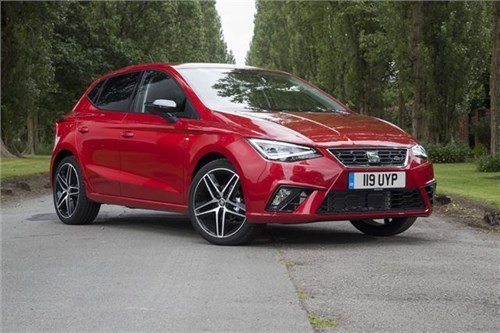 Soft landing
A SEAT Ibiza 1.5TSI Evo manufactured in Q4 2017 has been off the road since February. It went into limp mode at the end of February 2018 (falsely reporting 'Maximum Engine Speed Exceeded') as the driver began to cross a 'Give Way'. Happily, nothing was coming. The Ibiza was recovered to a SEAT Dealer where it has lain since then. The driver of the Ibiza was given a Golf with the same 150 PS 1.5 TSI Evo engine - which also went into limp mode (again, falsely citing 'Maximum Engine Speed Exceeded'). The Golf was recovered to a VW Dealer. The driving data is said to indicate that both vehicles were being driven in a fair and reasonable manner. The 'Maximum Engine Speed Exceeded' fault could be electrical, mechanical or software in origin. However, my information is that this fault was known to VAG before the incident with the Ibiza and that a software update had been released and withdrawn prior to this incident. This inclines one to think that it is, therefore, not electrical or mechanical in origin. It is interesting to note the following: "Carmaker Volkswagen (VW) is facing the biggest consumer class action in England and Wales in history over the emissions scandal, led by law firm Slater and Gordon. Gareth Pope, a principal litigation solicitor for Slater and Gordon told the Today programme, the issue isn't just about the fact that VW lied - the fix it provided doesn't actually work. He says: "In some occasion it has led to cars entering limp mode, which is a real concern for people travelling at 70 mph on the motorway, and suddenly their car sees a reduction in power." I have no knowledge of the inner workings of VAG's Software Development process but it's a fair guess that much of the computer program in the ECU of each different type of engine will be from a common origin. That means that if the common code contains a bug then that bug will be lurking in each ECU program. Therefore, the 'Cheat' software may well have been fixed but has been wittingly or unwittingly built in conjunction with some buggy code. At the time of writing a fix for the false 'Maximum Engine Speed Exceeded' situation is not available. There are people at VAG who know about the 'Maximum Engine Speed Exceeded' problem - yet the engines affected by this problem continue to be sold. It may come to light via your pages as to when this problem first occurred (and in what circumstances) and what the scale of the problem is. In particular, VAG is rolling out the 1.5 TSI Evo engine across its various marques - is it just this engine? It's such a shame - when the 1.5 TSI Evo works, it works very well - smooth, quiet, willing, economical.
NFC, via email
Many thanks. There are several class actions being roped together by legal firms and in late March they managed to place some copy in national newspapers about it. While the whole NOx emissions issue is despicable, VAG defused the legal actions in Summer 2007 by issuing a pledge that any issue consequential of the NOx emissions fix would be fixed for up to 2 years from the fix and up to a total mileage of 160,000. Since then, complaints have died down. Still coming in but not at the same rate. Of course, EGRs have always been a problem with EA189 1.6TDIs and VW dealers were charging owners up to £1800 for out of warranty replacements. VAG dealers are also sore at the costs they are being forced to bear by this bottom-line company. And, of course, VAG should have issued the pledge immediately it began the software fix, not 9 months into it. But that's VAG. Still putting out cars with the DQ200 7-speed dry clutch DSG despite the fact it is still failing, and they were in denial about that 5 years ago. The 'cheat' EA189 ECUs and the software in them was by Bosch. We'll just have to wait and see how many more complaints come in about the false 'Maximum Revs Exceeded' issue, record them all and see what reaction we get. In a recent BBC TV interview Mattius Muller complained against the 'Complaints Industry' working against his company. If they made decent cars and didn't keep hiding behind the VW myth then people who bought VAG cars wouldn't complain.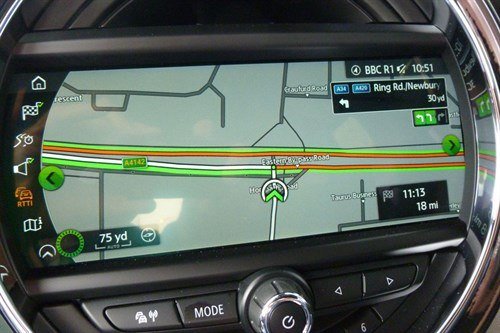 Much ado about…
On Saturday 17th March I purchased a MINI Cooper S, registration LD17RFF, which had been part of a fleet. I was pleased with the condition and specifically asked the sales representative on 10th March if there were any issues that I needed to be made aware of and he said not. At this time I was not aware of any damage to the navigation panel. I agreed to make the purchase and also add the paint and upholstery protection. When I picked the vehicle up on the 17th it was limited what I could inspect as the weather was particularly bad with snow and poor light. I didn't identify any issues. However, on Monday 26th March my daughter noticed a mark on the navigation screen, which was reflecting off light. At the time I presumed it was a light reflection of one of the instruments.  It is likely that I had not noticed it up until this point as the satellite navigation screen was on during the test drive that emits a high amount of light. However, with the media background the black screen made it noticeable when the light caught it. On closer inspection I could see that the anti-reflective coating was scratched so attended the MINI dealer at my earliest opportunity being Saturday 31st March '18. Up until this point and noticing the scratch it had not been cleaned by me or anyone else. I used an electronic cleaning wipe designed for electronic screens that had no effect on returning home from noticing the damage. At this point I realised that it was something that required professional attention and was a fault. If I had been aware of this at the time I would not have purchased the vehicle. The technician at the MINI dealer inspected and said it was a scratch and not covered by warranty so asked to speak to the manager. The manager agreed to try and polish out the scratch, which as seen on the photograph had no effect other than make the patch bigger. I did say at the time that it looked more like the anti-reflective paint had come off. I said to the manager so what now, to which she replied they could not do anything due to the cost of replacement. I did not want the whole system replacing just the screen repaired. I felt sick to my stomach that I had not noticed the damage on purchase and was now left to try and resolve on my own. I was incredibly shocked that I had a relatively new car with this damage. I am not sure what if anything can be done, but await your response. It is difficult to photograph the damage as it is largely dependent on how the light hits the screen but have had to escalate beyond the garage as they are not willing to do anything other than what they had already done (polish it out which had just made the glare worse).
SR, via email
There are a couple of companies that specialise in repairing/replacing these screens, but I can't vouch for them. They are https://cartronix.co.uk/ and http://www.clusterrepairsuk.co.uk/  Unfortunately it's the kind of thing that doesn't sit well in the Small Claims track of the County Court, so I hope you can come to an amicable solution with the supplying dealer. No one else can be held liable apart from him. The answer might be a tablet computer or a Kindle ant-glare screen guard cut to size. But the surface you adhere them to has to be absolutely spotlessly clean and dust-free.
Click back to Honest John's Motoring Agonies 26-05-2018 Part 1
Comments
Author

Honest John
Latest