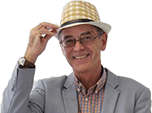 Honest John's Motoring Agony Column 14-04-2018 Part 1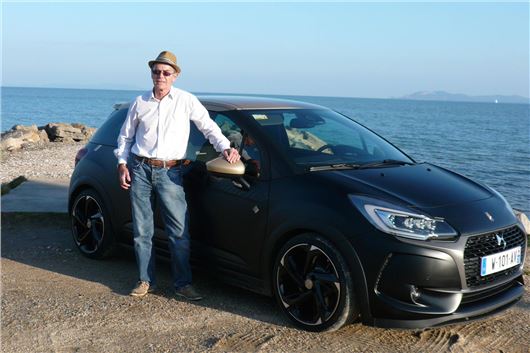 Published 13 April 2018
Today's motoring mishmash gets involved with the hooded menace, skirts around Skodas, finds a reader off his Rocer, then in part 2 starts getting a bit nostalgic about Morris Garages.
As usual, emails to Honest John should be addressed to: letters@honestjohn.co.uk  Please try to keep them as short as possible.
Canvassing opinion
A few weeks ago, you published a letter from a reader who recommended a product for successfully cleaning mould from folding canvas roofs. Can you remind me what it was?

IF, via email
'Wet and Forget' exterior moss, mould, lichen and algae remover, which is available on-line (Google) and which has been very effective in removing the mould. Following that I used the Renovo products to clean and protect the roof and have been extremely pleased with the end result.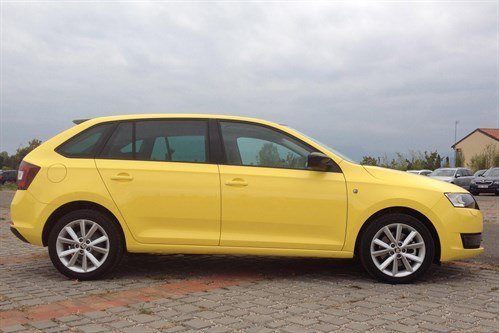 Rapid replacement policy
To replace our Skoda Rapid we rather like the new Skoda Karoq in its petrol automatic version. Your views on this would be appreciated.
PA, via email
Only the 2.0 litre versions get the DQ381 7 speed wet clutch DSG. Smaller engines get the troublesome DQ200 7-speed dry clutch DSG that was apparently much improved in 2016. Mark Nichols found it perfectly functional, yet just a bit dull: /news/videos/video-skoda-karoq-review/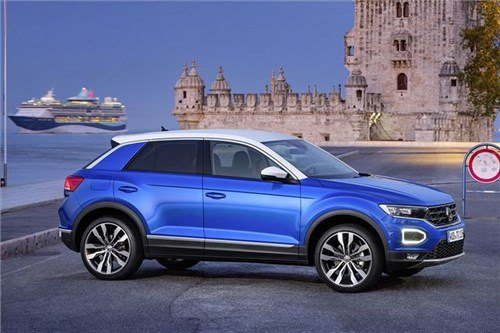 Didn't oughter
I wrote to you on the 12th February to say that within a week or so I would be placing on order a VW T-ROC SEL fitted with a 1.5 petrol engine and a DSG automatic gearbox. I'd asked the salesman which gearbox would be supplied: the DQ200 or the more robust DQ381/DQ500 - and he hadn't known, nor had anyone in the service department. I then emailed VW UK Customer Services asking the same question and received a very prompt but inconclusive reply: "It's none of these options." I then telephoned VW who, predictably, didn't know but very kindly offered to refer the question to the factory. (You had already replied to the effect that it had to be the problematic DQ200). The next day I received an email from VW confirming that it would indeed be the DQ200. I telephoned VW to thank them for their help and also to ask for some clarification on the encouraging "none of these options" response. The explanation I was given was that its content was a 'mistake', they had no record of the email and had no idea who could have sent it. Going forward, does it now follow that the Audi Q2 and the Skoda Karoq are also fitted with the same DQ200 gearbox? If so, can you suggest any other compact SUVs with reliable automatic gearboxes: the Mazda CX-3 is too small inside and not high enough but the Honda HR-V looks like a sensible choice.
PH, via email
Proves that when a manufacturer has something to hide, he will generally hide it. If you go into the specs on the online brochure for the Karoq you find that the 1.5TSI has a "dry clutch" transmission, and that means the DQ200. Must be the same for all of the others. To get a wet clutch 7-speed DQ381 or DQ500 you need to go for a 2.0 litre engine. As far as I know, and VAG can correct me on this at any time, all VAG automatics except hybrids with engines of between 1.0 and 1.8 litres are fitted with the DQ200 DSG. The HR-V comes with a reliable CVT-7 that some drivers get on fine with and others absolutely hate. Peugeot 2008 and 3008 automatics and the Citroen C3 Aircross automatic are all fitted with torque converter EAT6 transmissions, and the Suzuki Vitara S has a 6-speed torque converter auto.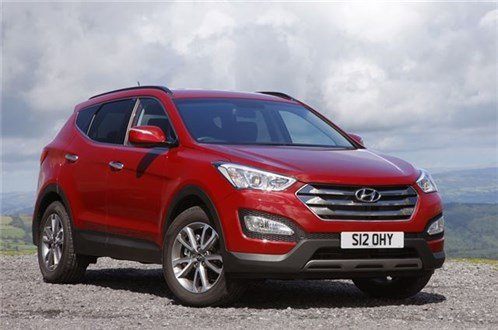 "Show me the way to Santa Fe"
When is the new Hyundai Santa Fe due in the UK showroom? I see there are big discounts on the outgoing model. Is there a new KIA Sorrento in view? Unlike the Hyundai the discount seems to have got smaller
JC, Derby
Can't tell you about the Santa Fe, but, yes, there is now a revamped Sorento in with a new 8 speed automatic transmission that transforms the auto from a bit of a slug to a very pleasant car to drive, which I did, and which Lewis did too: /road-tests/kia/kia-sorento-22-crdi-gt-line-s-2018-road-test/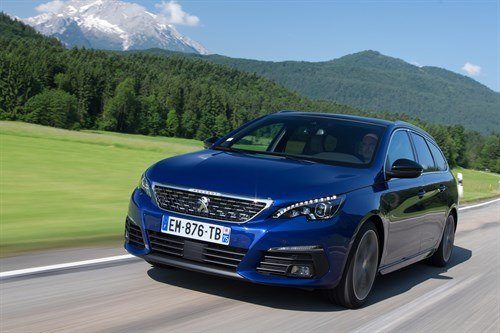 No particulate place to go
With tightening emission requirements, seems that petrol engines will have particulate filters installed, similar to the diesel counterpart, pretty soon. I really wonder how fuel economy can be improved, since additional fuel is required to burn of those trapped particulates. I feel it could worsen. Also, in your view, does that mean that petrol cars will also face similar nightmares of clogged particulate filters, bringing down the reliability factor that you always advocate for low mileage driving habits? The article also mentioned that petrol particulate filters are more fragile to diesel particulate filters due to higher porosity and lighter substrate. Tough call for future fuel-based motoring? 
PW, via email
I've just been driving the next generation of Mazda Skyactiv X petrol engines and they don't need gasoline particulate traps to meet WLTP and EU6D Temp. Quite a few new engines are coming with Gasoline Particulate Traps to meet the new standard from September 2018, but those we have seen so far, such as Peugeot's EU6D 1.2 PureTech, have been advanced and are actually more efficient than their predecessors without GPTs.
Shifting the blame 
I bought a 2008 Honda Jazz 1.4iDSI auto in 2011 with 9,200 on the clock. In November 2015, Honda replaced the gearbox under warranty. In January this year I had a problem with the gearbox, a CVT flush was done on 2nd February, mileage then 38,875. In just over 2 years, more problems with a virtually new gearbox have occurred. Surely a new gearbox should last more than 2 years? I have asked Honda to look into this as a new gearbox would cost £1,500 and am awaiting their reply. I wonder if it's worth spending this on a nearly 10-year old car? Any comments would be appreciated thank you.
JB, via email
I guess that, unfortunately, this was the automated manual i-shift that Honda fitted to the Jazz from 2008 until early 2011, after which they reverted back to the CVT-7. Since this is a clutched transmission, the reason for early failure might have been sitting in D with the brakes on instead of sifting to N and using the parking brake.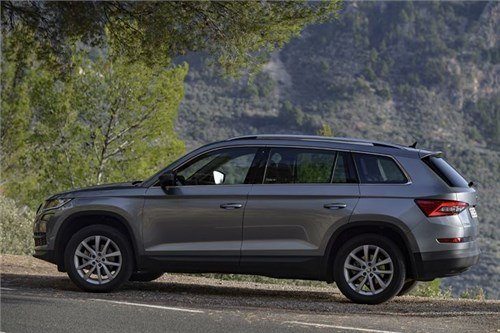 Shedding weight
I want to change my diesel Hyundai iX35 manual, which I've had for 5 years. It pulls my Swift Elegance 480 caravan, which has a MTPLM of 1,450 kg. Having pulled caravans for 43 years I am fairly experienced. A limiting factor is the size of my garage and a Crossover type of vehicle suits it, but I am still restricted by a door width of 1,050mm. I am aware, mainly through your column, that diesels have their problems of particulate filters, dual-mass flywheels, turbochargers, and they are out of favour due to their emissions, but they are quite an efficient engine and have better pulling power (low-end torque) than petrol. The Caravan and Motorhome Club Towcar of the Year 2018 is a Skoda Kodiaq 2.0TDI diesel auto, which I am test-driving tomorrow and making sure it fits in my garage (it does have a belt-driven camshaft, but I'm told it lasts 100,000 miles / 5 years).  After viewing a Kodiaq on Friday and being impressed, I went online and read a couple of reviews that criticized its "ride and road-holding", which left me a bit disappointed. Yours is an opinion that I trust and respect and I would welcome your advice and comments, please.  Also, for the first time in my life I am thinking automatic instead of manual gears. I use gears / engine to slow my car rather than brakes, can this be done with an automatic? If the Kodiaq is unsuitable I may investigate a Mazda CX-5, which I know you like. 
DS, via email
I haven't driven a Kodiaq, but David has: /road-tests/skoda/skoda-kodiaq-20-tdi-150-2016-road-test/ As always, ride and handling will depend on the wheel and tyres size fitted and for normal use I would not order a Kodiaq with tyres of lower profile than 55, preferably 60. I think there's a typo in your email. The garage door width must be 2,050mm. With the 2.0TDI you will get the better DQ381 or DQ500 7 speed wet clutch DSG. But I'd go for a CX-5 with its proven 6-speed torque converter automatic transmission.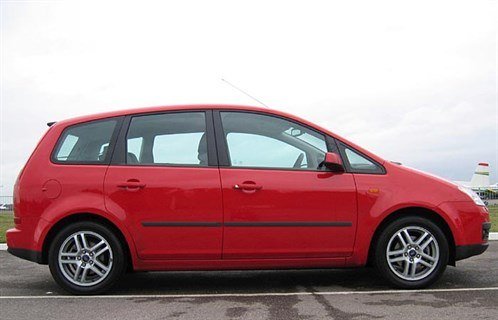 Currently converter
I currently drive a 2014 Ford C-Max, 2.0TCDI Titanium Powershift. Had it since new, 33k miles recorded. Although of advancing years I am still very fit and the car is used for a mix of short local journeys, with several long runs (100miles +) on a regular basis. None of my driving takes me to big cities like London. I do not tow, or go 'off-road'. I like small wheels and big tyres: 17-inch wheels are an absolute maximum for me. I am not especially concerned with the 'demonization of diesels'; the new Euro6 and 6.2 engines will easily see me to the end of my driving days. I am also convinced that our politicians should take a lot more notice of 'the science' and the 'laws of physics' before making proclamations based on fallacies. The C-Max has been a lovely car and I have enjoyed using and driving it. Just thinking of changing it before it gets much older. I am looking seriously at a new Ford Kuga, again picking the 2.0TDCI Powershift. I am ot convinced that the 1.5 Eco-Boost engine with auto will have enough 'grunt'. I also like the 44+mpg I get from the C-Max. I really like the high driving position and the spectacular view of the road ahead. Would you consider the diesel to be the best option? The Kuga is expensive, at about £30k+ for the Titanium trim with some extras. Anything else you would recommend I look at? Any advice or comments will be welcomed.
EG, Martock, Somerset 
The Kuga 1.5 Ecoboost has a 6-speed torque converter auto rather than the Powershift, which may be an advantage. The Suzuki Vitara S 1.4T Boosterjet 6-speed auto 4x4 works well with decent 40mpg + economy. You can get a RAV-4 or new CR-V hybrid within budget.
Galac shrug
I bought a new Ford Galaxy Titanium X in November 2015. Initially, stop/start worked satisfactorily, but for the past 5 or 6 months the facility has been largely absent. Personally, I am happy with the facility, but think that my experience is a good follow-up to last Saturday's on "Emission Control". I don't believe that my car usage has changed significantly over the 2+ years, about 9 thousand miles a year. I am told that the battery and alternator are good. The Garage tells me I must be doing too many short journeys, but I believe that Ford should allow me to do some journeys of two miles or so. Clearly, the average is around 30 miles a day. I do appreciate that stop-start is deliberately disabled at low battery charge. I am informed that the battery has lost charge over the past 4 months to be only 40% charged last week. On trickle-charging it, stop/start is now active again. (I wonder how many months the car will go before the battery fails completely without another trickle-charge). Browsing the Internet many Ford (often Focus) owners report similar difficulty and offer apparently mysterious solutions (e.g. turn the running lights off by turning the side-lights on). One comment suggested that the alternator was automatically disconnected for some of the time so that Ford could claim better MPG. Do you know whether this is so, and if so what can be done to maintain battery charge?
AT, via email
It's probably fitted with a regenerating alternator that works on the overrun rather than when power is applied, so if you are not driving the car far enough for this to happen the battery will lose sufficient charge to work the stop/start. That system is different from what you are used to. So are stop/start batteries. Despite thinking nothing was wrong with my Renault Kadjar (everything worked fine, including the stop/start), the battery of that was replaced it its first service that turned out to be 12 months after it was built and only 3 months into my tenure of it. You might need a new battery. And they aren't cheap.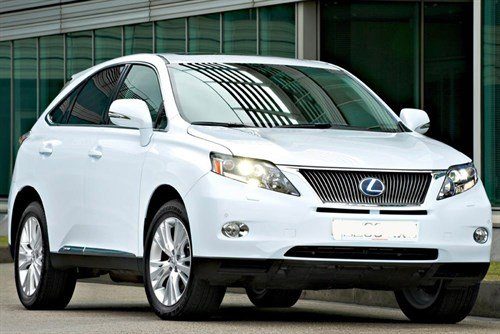 "Feel the width" 
I presently drive a 6-year old Lexus RX450H hybrid and am finding it very wide. Please advise on a smaller version, which must be a 4x4 automatic. Friends mention a Subaru or is the new Audi Q2 a possibility? 
DH, via email
The Audi Q2 is narrower and can be had with a 2.0 litre engine, quattro drivetrain and 7-speed wet clutch DSG, but is expensive for what it is. A sensibly priced alternative is a Suzuki Vitara S 1.4T Booster jet 4x4 6-speed auto. If you want another hybrid, then a Toyota RAV-4 hybrid 4x4 or a Lexus NX with the same drivetrain but they don't narrow things down as much. New RAV-4 and Lexus UX arriving in about 9 months.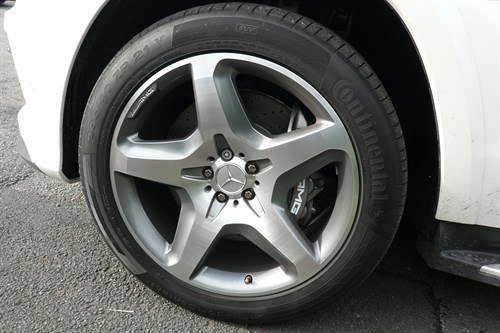 Big spender
In February 2017, I spent over £1,000 on four Continental SUV tyres. I drive a Mercedes GL and the tyres are large (295/40/21). Some 13,000 miles of not hard driving later, I am advised that one tyre is already down to 2mm of tread. This is not a tracking issue as the edges of all tyres are fine and this low point is in the centre of one tyre only - with the others being around 4mm in all areas. At the moment, I have replaced these tyres with Pirelli winter tyres as I made a trip to Austria recently, but I will have to put the Continental tyres back on soon. I have written to Continental about the issue but received no response. Can you let me know if my concerns are reasonable? I would not have expected this level of uneven wear on one tyre. If you believe my concern is reasonable can you let me know if have a telephone number for Continental or advise me how to proceed. 
GT, via email
Unless it's a GL63 AMG that may need them, the main problem is the ridiculously stupid size of 295/40 R21 on a big SUV like a GL. Wide, inappropriate tyres are difficult to align properly and do not flex like sensible profile tyres so it's the alignment that will have done for the 2mm tyre, not the quality of the tyre itself. On a GL 320CDI, 265/60 R18s or 265/55 R19s are more sensible.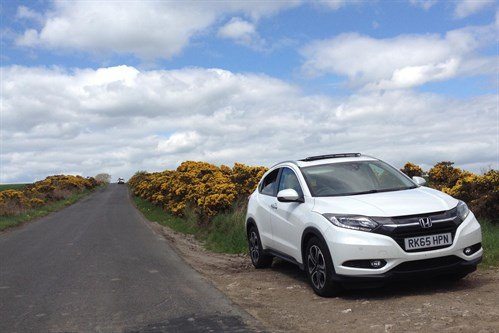 Reduced circumstance
For the last 3 years I have shared driving a Nissan 1.5 Qashqai with my husband and we both found it very suitable for our needs. Sadly, my husband has died and I am looking to change to a smaller car. One feature that I wouldn't want to lose is the higher seating, which is particularly helpful in getting out of the car. Can you suggest suitable alternatives: four doors, possibly automatic and say, 2 years old?
PR, via email
Probably a Honda HR-V 1.5iVTEC CVT-7: /road-tests/honda/honda-hr-v-2015-range-road-test/ Or a Peugeot 2008 1.2 PureTech 110 EAT6: /road-tests/peugeot/peugeot-2008-puretech-110-eat6-2016-road-test/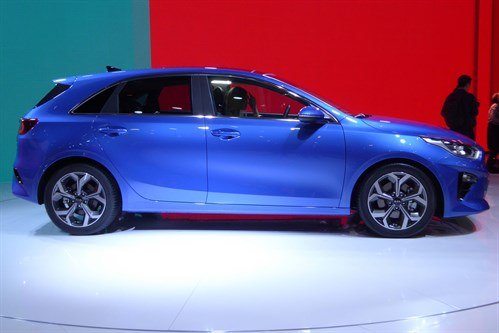 Seating plan
I have outgrown the desire to buy fast second-hand luxury GTs like my previous 1998 SL320 or 2004 SC430, but it is really pleasant that my 2013 KIA cee'd 4tech has an electric memory driver's seat. My wife and I both drive this car, and this feature makes things much more convenient. I probably will keep it a while yet, but I hope more marques include this in future. If not, KIA/Hyundai might retain my business for this reason.
DB, via email
New KIA Ceed arriving shortly, spelled more logically and with much better steering and handling than before. I hope that top versions will retain this adjustability: /carbycar/kia/ceed-2018/
Damage limitation
I am resident outside of the EU and quite often need to hire a car when returning to the UK on holiday. I can only find one UK company (https://www.worldwideinsure.com/car-hire-insurance.htm) that will offer an annual policy for car hire excess insurance to non EU residents. Unfortunately, after a slight accident I needed to claim against this policy. Claims are handled by a company called "claimez.com" As part of its claims procedure, Claimez requires an itemised invoice from the repairing garage to the carhire company. This, the car hire company refused to provide. They did however provide me with an invoice for the £600 excess that was charged to my bank card. Although I provided photographic evidence to Claimex that showed the damage was obviously in excess of the £600 they still refused to pay. Is it worth taking out an annual car hire excess policy if the insurance company's terms and conditions make it impossible to make a claim?
PJ, via email
To prevent specious claims and insurance fraud it is only natural that the insurer requires an invoice for repairing the damage. http://www.insurance4carhire.com/ is still in business and still gets favourable reviews as long as the hirer supplies all documentation for the damage the rental company has demanded he pays.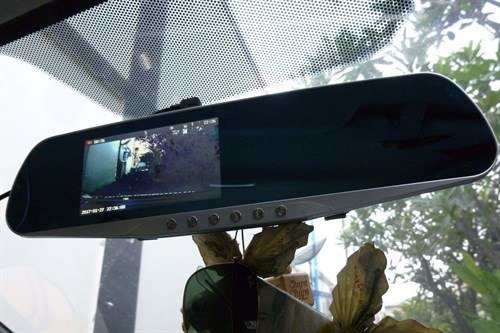 Twin cam
What size wheels and would all weather tyres be ok on a SEAT Ateca? What is the best Dual dash cam on the market, in your opinion?
TM, via email
Either 16-inch with 215/60 R16s or 17-inch with 215/55 R17s. Michelin offers Cross Climate tyres in both sizes and that's what I'd go for. There will be a bit more wobble and woolliness on the 16s, but better absorption of potholes. For dashcams, go to /products/top-10s/top-10-best-dash-cameras-to-suit-all-budgets/  Look further in /products/ for the latest reviews. And we're currently testing a new crashcam that combines screens for forward and rearward vision into the interior mirror itself. Expensive, though. £300 + fitting.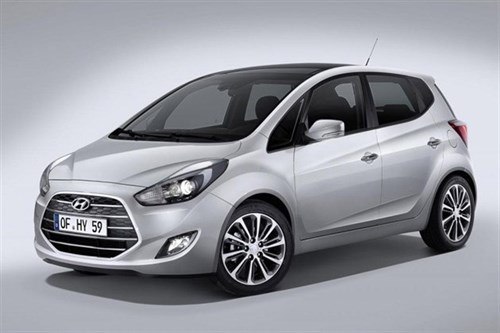 Gearsick
I am very satisfied with my 30-month old Skoda Fabia automatic and am thinking of changing for another of the same. However, I'm having second thoughts as the new one has the 7-speed auto box that you advise against. So I'm now looking at the KIA Venga 3 automatic, but 'What Car' rates it as poor, not a brilliant performer, pricey. I can't find a different car that fits my requirements of being narrow enough to fit my garage with a high seat. I drive 800 miles a month, 2/3rds long distance. Have you any recommendations?
BC, via email
Your current Fabia had the same DQ200 7-speed dry clutch DSG as the new one. I still get regular reports of failures of these. That 'What Car' report is critically opinionated rather than based on owner feedback. The KIA Venga / Hyundai ix20 is an old model that must be going out of production soon and is replaced in corporate thinking by the Stonic and Kona, but still has a solid band of mostly elderly fans because of its upright stance, excellent visibility, and properly folding rear seats that give a flat load deck: /carbycar/kia/venga-2010/  The 4-speed torque converter auto is now replaced by KIA/Hyundai's own 6-speed DCT, about which I've only ever received a couple of complaints amongst the general level of satisfaction. 
Click to Honest John's Motoring Agony Column 14-04-2018 Part 2
Comments
Author

Honest John
Latest