Honest John's Motoring Agony Column 24-03-2018 Part 1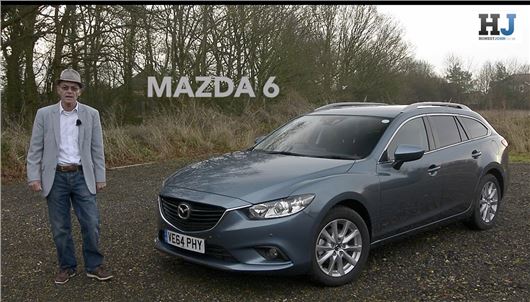 Published 23 March 2018
This weekend's motor notes cover erectile dysfunction, threesomes, CX appeal, Tibetan transmissions, seeking Vengance; with part two beginning on a bit of a Roller. 
As usual, emails to Honest John should be addressed to: letters@honestjohn.co.uk  Please try to keep them as short as possible.
Jack in a box
I was changing a tyre on my 2012 Hyundai i10 using the jack provided. The jack failed (collapsed) whilst the car was in the air, causing the car to fall to the ground. Fortunately I wasn't injured and the car wasn't damaged but I would like to know what I could reasonably expect from the manufacturer here. I've been in touch with Hyundai UK who say they won't replace or pay for a new jack, and that they don't feel the need to offer any kind of goodwill or compensation since there was no damage or injury caused in this instance (although it's easy to imagine how this could have ended if the car had slid or if I had been working on it at the time). Can you advise what my rights might be here and what the best way to move forward is?
RJ, via email
The car is out of its 5-year warranty, but it is not yet 6 years old and legislation and civil court rulings do give motorists a "reasonable expectation" of no major faults with a high cost item such as a car for 6 years. The trouble is, a jack is about £20, so it's not worth taking either the supplier or the manufacturer to court over this. What you should do in the future is always lodge the spare wheel under the car before jacking it up, and then replace the spare under the car with the wheel you have taken off when you put the spare on. That then provides a cushion for the car to drop onto if something breaks.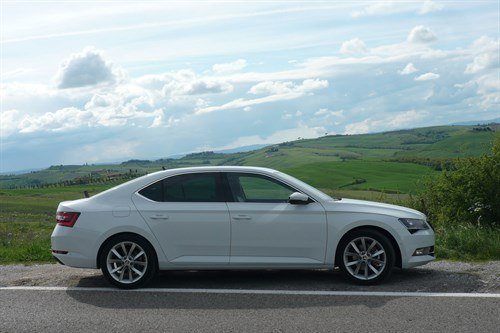 Three's company
My wife and I are in need of buying a car. It needs to be able to fit two car seats and a small adult in the back as well as needing a large boot. We've looked at estates so far: Mendes, Superb and Insignias. Are there any other cars we should look at or anything to watch out for with these? We only do about 6,000 miles a year and this includes monthly trips to Cardiff and back.
SW, Staffordshire
A Skoda Superb 1.4TSI 150 will do the job superbly. Masses of room. But as long as VAG still fits the DQ200 7-speed dry clutch DSG to the smaller engines rather than the much better DQ381 7-speed wet clutch DSG, don't go for the automatic.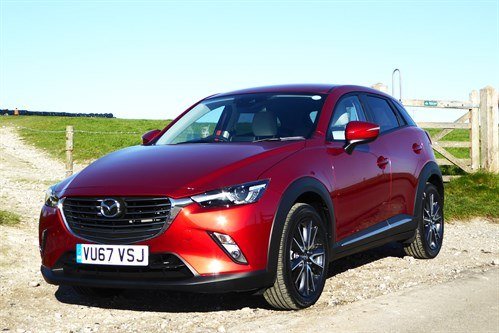 Thinking about CX
For 18 months I have driven a Qashqai from new, which I absolutely love, and which replaced a 13-year old Agila. Although the Qashqai is a delight to drive, because of parking restrictions at my workplace I plan to pass this car on to my husband and to choose a smaller (preferably narrower and shorter) car, but with the same high driving position, which I really value. I would also like to keep the high spec with regard to parking cameras, etc. I am happy to buy new or nearly new. I would be extremely grateful if you are able to advise me as to makes/models that have a reliable reputation and would fit these requirements. I commute about 50 miles a day with longer journeys on holidays. I'd like to keep costs below £1,500 if possible.
JA, via email
Slightly smaller a Mazda CX-3: /road-tests/mazda/mazda-cx-3-2018-road-test/ Or a Citroen C3 Aircross: /road-tests/citroen/citroen-c3-aircross-2017-road-test/ Or a SEAT Arona: /road-tests/seat/seat-arona-10-tsi-2018-road-test/ Much smaller, a KIA Picanto X-Line, that is a slightly jacked up KIA Picanto X-Line that is not the worse for its 15mm raised ride height, or, but not so good to drive, a Vauxhall Viva Rocks: /road-tests/vauxhall/vauxhall-viva-rocks-2017-road-test/
Abominable gearboxes 
I notice that you have been critical of the seven-speed DSG gearbox fitted to the Skoda Yeti and other models. I am on my second Yeti and this time have gone for the DSG box which so far over about a year I have found to be excellent. Virtually imperceptible gear changes and very good fuel economy allied to surprisingly good power from the 1.2TSI engine. Given your adverse comments, could you be specific as to whatever faults you consider this transmission set up to have?
TM, Petworth
What I do is compile reports of vehicle failures into a databank that, though concentrated on UK supplied cars, is probably the biggest databank of vehicle faults in the World. So "critical" is not really the right word. I simply point out that I have received more reports of failures of DQ200 7-speed dry clutch DSGs and S-tronics than of any other automatic transmissions ever. Take a look at this: /carbycar/volkswagen/golf-vi-2009/?section=good / And, since you have a Yeti, this: /carbycar/skoda/yeti-2009/?section=good / The wet clutch DQ250 6-speed and wet clutch DQ381 and DQ500 7-speed DSGs fitted to engines from 2.0 litres are much better.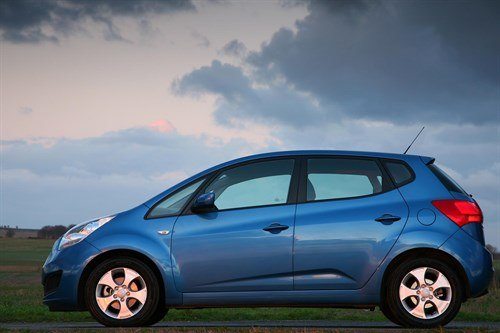 Vengance is mine
I currently drive a 2015 KIA Venga Petrol Automatic with which I am happy. However, for a variety of reasons, I am considering purchasing a more capacious SUV. My previous car was a 2007 KIA Sportage petrol automatic. My budget is £28,000 including trade-in. The short list, in no particular order, is: SEAT Ateca, Nissan Qashqai, KIA Sportage or Hyundai Tuscon. Priorities, in order, are: Trouble free automatic transmission, ride quality and fold flat rear seats. If there are any other cars meeting the above criteria, I would welcome your suggestions.
RF, via email
Better a Honda HR-V 1.5iVTEC CVT-7. The rear seats fold completely flat. In the other cars on your list the rear seats don't fold as flat. See: /road-tests/honda/honda-hr-v-2015-range-road-test/ If you want a quicker car, then the KIA Sportage 1.6T GDI 4x4 auto: /road-tests/kia/kia-sportage-2016-range-road-test/
Group booking
I passed my car and motorbike driving tests and actually have kept my Driving Licences from 1965. Originally they show I could drive Groups 1,2,3,7,11,12 13. Then, in 1974, the  categories changed on my licence and showed I could drive Groups A,B,C,D,E,F,K,L. Recently, my Counterpart paper shows I can drive category GH from 9/4/1974 to 27/06/18. I cannot find on the DVLC website what this means. Nevertheless, my Photocard  shows my entitlements <9/4/74 To 27/06/18 as  A,B1,B,BE, crucially missing out C1, meaning I cannot drive the Motorhome I am just about to purchase. My wife, who I taught to drive in a manual car has C1 on her Driving licence showing she can drive 3500kg. The DVLA cannot provide any information or category comparisons prior to 1976. I have never been banned or had any convictions. Can you please help me?
DB, South Croydon
The counterpart is out of date and irrelevan, replaced by: https://www.gov.uk/view-driving-licence. If you are over 70 and did not pass a medical you automatically lose groups on your licence. If you have not yet reached 70 you can drive the relevant groups, but if you are more then 70 you cannot renew your licence to do so without passing a medical.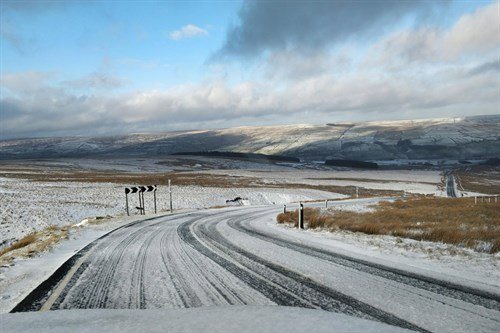 Thaw wheel drive
I have just had first-hand experience of an issue that you have rightly been banging on about for years and which the likes of Audi, BMW and Mercedes are currently spending millions on totally misleading advertising. I speak, of course, of 4WD systems, which car manufacturers are telling us will enable us to emulate those taking part in the Monte Carlo Rally and drive at high speeds on snow in complete safety. I recall a recent statement from a salesman in our local BMW Dealership telling us that, "if you have X-Drive, you will not need to bother with winter tyres". I drive an Audi Quattro and every Autumn, on go my winter wheels with Nokian winter tyres and they stay on till Spring. We live in the Pennines, 1100 feet above sea level, so we get more than our fair share of snow and ice. My wife has recently bought a 1-Series BMW with X-Drive, fitted with Bridgestone Potenza tyres, and yesterday I had to rescue her from a local steep hill that had a thin covering of snow over ice. She had managed to slide the car safely off the road onto a level part of the grass verge and she sensibly called me on her mobile for assistance. The Audi had no problem climbing the hill, stopping, setting off again and turning round in the thick snow at the top of the hill. We swapped cars and my wife drove the Audi carefully but safely back down the snow-covered hill. I then attempted to recover the BMW and get it home but there was almost no grip at all. To my horror, once I had the car back on the un-gritted tarmac, it slid for about 50 yards with my foot hard on the footbrake. I somehow managed to steer two wheels onto the grass verge and bring the car to a halt. I passed the Advanced Driving test 40 years ago, am a former saloon car race driver and have done some stints on skid pans but I have tell you I have never been more scared in my life. As you can see from the attached photo, I was facing a sharp bend and a steep hill with some pretty unforgiving scenery either side of the road that I was convinced I would have an appointment with if I tried to move the car. When I applied the handbrake and released the footbrake, the car slid another ten yards or so and I was convinced I was headed for disaster. I finally got the car to hold on the handbrake and I kept the engine running, hazards on, and tried to summon help. BMW Roadside Assistance were no use as the car was not broken and they don't have any recovery vehicles fitted with winter tyres. Durham County Council do not have an emergency number for gritting services and the Police were very busy elsewhere. What I needed was my own car with a mattress strapped to the back. After nearly two hours, a snow plough/gritter finally came up the hill and provided me with an escape route down the hill. The manoeuvre was still pretty hairy, getting off the snow and onto something that had a bit of grip. The tale had a happy ending but I shudder to think what might have happened if my wife had attempted a descent down the hill. I don't expect you to print this salutary tale in the paper but I cannot emphasise enough the importance of winter tyres on snow and ice. The combination of BMW X-Drive and summer tyres is completely useless on snow and the current advertising campaigns are giving people the impression that 4WD systems will provide extra grip on snow. They certainly will not do anything of the sort, as I can testify, unless they are combined with winter tyres
PN, County Durham
Another reader came up with a very good reason why modern tyres (especially the Bridgestone runflats on the BMW) aren't any good in snow. Apart from the lack of sipes in the tread to pick up snow (so you grip snow-on-snow), summer tyres are mostly carbon black rather than rubber. At below 7C, this becomes extremely hard, whereas all-weather and cold-weather tyres have a far greater rubber content so remain softer and more flexible. I'm still waiting for a set of 225/60 R18 Cross Climates for my Koleos, but nevertheless had a remarkable drive over the moors from Blanchland via Stanhope and Barnard Castle to Reeth, then back again. It's on Kumho Crugen HP91 summer tyres, and they were surprisingly good in the wet over the bumps. Only briefly drove them on snow, and so carefully that I can't testify how well they worked.
Asset stripper
May I ask how to check for any liens (HP, etc.) on a Motorhome I am about to purchaser for cash £47k (draft or transfer). Regn PX66DMY
DB, South Croydon
You can make a history check on the motorhome here: /car-data-history-checks/ You'll find problem areas in the base vehicles here: https://vans.honestjohn.co.uk/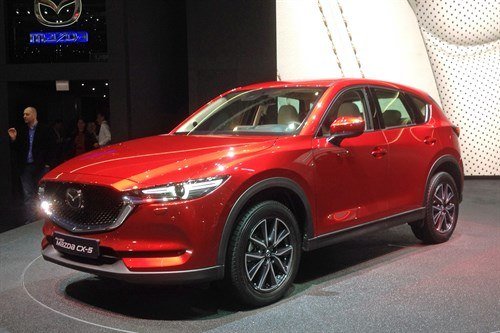 Cross purposes
You often advise fitting Michelin Cross Climate tyres and suggest that they would improve ride-quality. For my car, a Mazda CX-5, Michelin Cross Climate tyres are available in the correct size 225/65R17, but not the original speed/load rating (106V against 102H). Can I still fit these higher-rated tyres, and would they give an improved ride over my current Firestone Destination tyres? When choosing tyres, there is information available about wet-grip, fuel economy and noise level, but nothing about ride quality. How can I find out which tyres would improve the ride quality?
AW, Bristol
The Cross Climates are more compliant, so will almost inevitably improve ride quality when run at the lowest recommended cold pressures. Cross Climates all seem to have a higher load rating than average. Not a problem.
Fearbox
My 2014 Astra 1.4SRI has developed a gearbox problem after just 26,000 miles. Apparently, the bearings need replacing. As it appears to be a common problem with this type of gearbox, I have approached the local Vauxhall dealer for guidance. They inform me that, as my last service was not completed using Vauxhall parts (oil filter), Vauxhall will not consider any goodwill towards the cost of a new gearbox. I am lead to believe that a few years ago, this restriction was considered unfair practice. Is this the case, or are they just fobbing me off to get out of paying for the replacement of a known faulty gearbox that they are using?
PF, via email
Four more reports of this in the carbycar entry. Obviously if you let someone fiddle with your car and they use the wrong parts a manufacturer will be reluctant to carry out a warranty repair. But you could pursue it in Small Claims on the basis that the transmission was not "of satisfactory quality" in the first place and the other entries prove that: /carbycar/vauxhall/astra-j-2009/?section=good /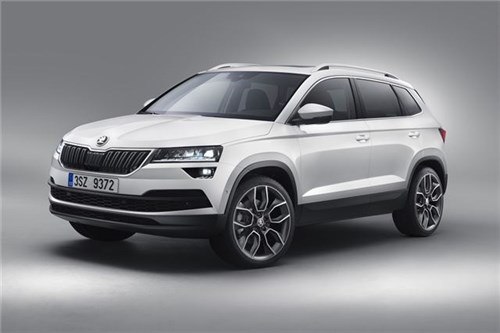 Yet again?
I have a June 2015 Skoda Yeti Elegance 1.2TSI with a DSG Auto gearbox and 20,709 miles. I am very pleased with the car; one of the best I have owned in 60 plus years of motoring. The Yeti is no longer in production. In June I will have to decide either to keep the Yeti or part-exchange for a new small SUV (the SEAT Ateca seems to have a good specification). I am unsure if the DSG auto box is good for a long life or if I should go for a new auto SUV. Advice please.
GC, via email
The SEAT Ateca, smaller SEAT Arona and same size Skoda Karoq all have the same DQ200 7-speed dry clutch DSG as your car. Only the bigger engines (2.0 litres and more) get the DQ381 7-speed wet clutch DSG. You have got on okay. But we have received a lot of complaints about the DQ200. Worth mentioning that the Karoq has individually removable rear seats, like the Yeti. The others don't.
Crash Landed
My one-year-old Land Rover Discovery was involved in an accident that was not my fault. The other party's insurance has had it taken to a Land Rover approved garage to be fixed. The problem is that my car has been sitting in the garage untouched for over three weeks because Land Rover does not have the parts to fix it. The parts have been put on back order and Land Rover are unable to even provide a date for when they will become available. My insurer has also told me that there is a nationwide shortage of Land Rover parts. It seems unacceptable for a car company to sell expensive cars, but be unable to provide replacement parts for them when they are only a year old.  I am really disappointed by this service from a supposed luxury car company. I am still paying off a huge amount for my car every month, is Land Rover not at fault for failing to provide parts to fix it or even a date from when the parts will be available?
JF, via email
Who is supposed to be fixing the car? Is it sitting at a LandRover dealer or is it sitting at an Insurer's nominated repairer? If the latter, the delays could be deliberate to keep you in a credit hire car for as long as possible to make money on the car hire. If a LandRover dealer, then worth taking it up.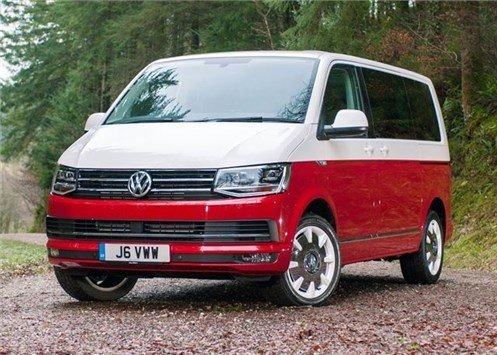 Fuels and their money
I've decided that a VW Caravelle is the vehicle that best meets our current family needs. However, I just can't decide whether I should be purchasing a diesel or a petrol model. I've always had diesel cars in the past and have never owned a petrol. My husband is the opposite and thinks this is the right time to go petrol. It would be the bigger engine, so 2.0TDI 204 v/s 2.0TSI 204. I've been looking at 2017 model ex-demonstrators with low mileage. My essential specs are LED headlights and satnav. In terms of usage, we live in South Devon. Fairly hilly locally. I'll be using it for some local journeys:  school runs, shopping etc. And fairly frequent weekend round trips of 40 miles on dual carriageways. Long trips only once or twice a year (from Devon to Lancashire). The diesel models now seem cheaper. Has the market already crashed? Should I be steering clear of diesel? I wouldn't normally keep a car longer than 3 years, but may keep this one longer. I'd really appreciate your view on petrol v diesel in these circumstances. 
HG, via email
Yes the market for used diesels has crashed by even more than for new diesels making them 10% cheaper on average than they would normally have been, while prices of petrol have gone up. Also the twin turbo diesel engine in the T6 Caravelle has had problems. So definitely go petrol.
Lubricious
I have a 2009/59 Mercedes C180 CGI. It was purchased new from a Mercedes main dealer and serviced throughout by them. At the last service they advised me that there was an oil leak. They quoted for repair as follows: 1. Oil Filter Housing Cracked £987.24. 2. Engine Sump Leaking £ 646.68. Then they say the following may also be required after the above work is done: 1. Turbo Return Line leaking oil  £663.18. 2. Turbo Intake Pipe leaking oil £131.04. 3. Rear Main Oil Seal leaking £818.28. The car has only done 34,000 miles and I find it incredible that such repairs are required at this stage. Your comments will be much appreciated.
RH, Cheam
Sorry. Not good at all and duly recorded in the carbycar entry. But you have no legal rights against the supplier or the manufacturer beyond 6 years, which is generally regarded by Sale of Goods Acts and civil case precedents as a "reasonable" life for the components of an expensive consumer durable such as a car.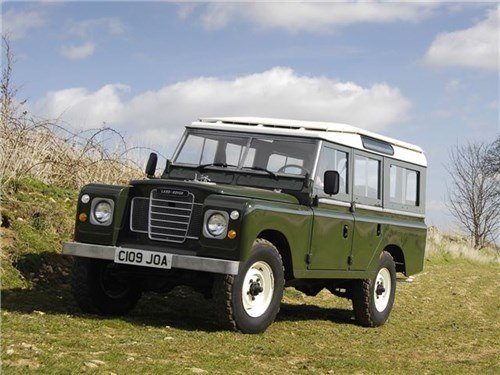 Long wheel basis 
I have a 1981 Land Rover Series 3 109" Petrol 4-cylinder, hard top. Used every day and in excellent mechanical condition (including all electrics, etc.). Cosmetic condition commensurate with its age. My new insurer offers me two options in case of a write-off: 'Market Value' or 'Agreed Value'. To get an Agreed Value I need to submit pictures and have it valued. I'm not a member of any car club or the like, so getting an official valuation would be tricky. I'm therefore minded to stick with the 'Market Value'. But is there any way I can determine this myself so I know what I might get in the unfortunate event of an accident? None of the online valuation sites accept my registration number (I assume because it's too old). Replacing the vehicle with a similar model would be tricky and quite expensive these days judging by the classified ads so I would like to know what the Market Value is. Can you help point me in the right direction?
JM, via email
Join http://www.thelandroverclub.co.uk/, get an official valuation from them, then insure it to an 'agreed value' based on that. An insurer's 'market value' will be way below its classic value and since these get stolen a lot you need it to be properly insured. (To help prevent it being stolen, get a Disklok lockable steering wheel cover.)
Crossing over
My husband has a 2005 Citroen C5 Estate, which we wish to change for a small SUV. Should we take advantage of a scrappage scheme as the car has so little value, or is there is good second hand small SUV that we should buy that would be reliable and economical as we are both pensioners? (I have a Mercedes 350SL that we will keep whilst we are still physically able to get in and out of it.)

JP, Exeter
Could be that you can obtain just as big a discount without scrappage, but, of course, scrappage conveniently gets rid of the old car. There are now scores of small SUVs: The Peugeot 2008 1.2 Puretech 130 is very effective, but about £20,000. UK deliveries of the new Citroen C3 Aircross have been delayed. I particularly like the Mazda CX-3. The Honda HR-V is good with the most practical interior. The KIA Stonic, Hyundai Kona and SEAT Arona are all fine. Cheaper, you could consider a Ssangyong Tivoli or a Dacia Duster 1.2TCe 125.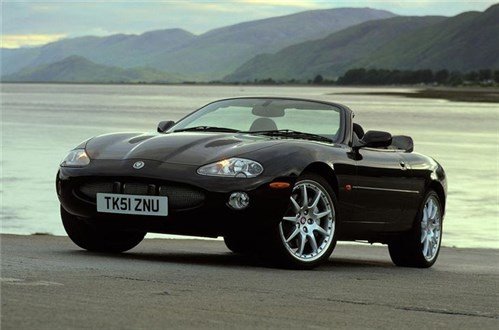 Transmission period
I have a 2002 XK8 4.2 litre with 135k miles. It runs well and the 6 speed automatic gearbox appears to change smoothly. Is there anything I should get done to keep it running well? I have heard that, although the gearbox is sealed for life, it is possible to have the oil changed. Would that be advisable? I believe this is a chain-driven engine but is there anything in that area I should get looked at? Is there anything else I should consider having checked or done, or should I just leave well alone.
AS, Norwich 
Take it to a member of http://www.fedauto.co.uk and ask them to service the transmission with a fluid change by dialysis. Good idea to have the entire engine cooling system flushed and back-flushed to get rid of any corrosion sludge, and anyway the anti-frees in there will have lost its anti-corrosion properties long ago.
Music to their ears
A couple of years ago you gave me good advice in making a new car choice. Now my partner is looking to change his car. Our main criteria are performance, style, comfort, first class sound system and minimum in-cabin noise (we love our music and long journeys). So far the only contender is the Audi TT (1.8 petrol Sport) but we do feel we may be sacrificing cabin noise for performance. Your suggestions of the alternatives we should be considering will be greatly appreciated.
CH, via email
If going for another TT, better the 2.0 litre engine coupled with the smallest wheels and deepest profile tyres they will let you have, preferably Michelin Cross Climates. The latest Audi TTs are more refined than the previous generation. Less noisy: maybe a Toyota Prius or, more stylish, a Toyota C-HR hybrid.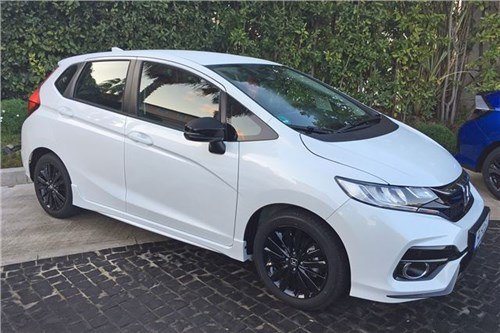 7-year switch
I am thinking of replacing my VW Polo, which is coming up to 7 years old. It has done 44,000 miles, has a diesel engine, factory fitted electric sunshine roof and had a new camshaft belt last summer. It was also one of the cars that had to go back to have the NOx emissions fix. It is in good condition and I have the two rear seats flat down, which makes a wonderful level place for my Labrador to travel.
I would like your advice on another similar car that would take a Lab, as it seems to me many small cars have small boots or, when the rear seats are down, the back is not flat. I would like a sun roof if possible, petrol/part electric. It can't be much bigger than the Polo or I wouldn't be able to get it in my garage. Any ideas? I had been interested in the VW UP but am a bit suspicious of VW at the moment.  Any ideas?
WI, via email
Honda Jazz. For performance, preferably the new 1.5iVTEC Sport: /road-tests/honda/honda-jazz-15ivtec-sport-2018-road-test/ Far more usable space in the back than the Polo, the seats fold completely flat, and the rear sill height is only 600mm. 
Click to Honest John's Motoring Agony Column 24-03-2018 Part 2
Comments
Author

Honest John
Latest