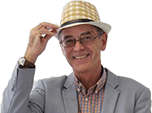 Honest John's Motoring Agony Column 21-01-2018 Part 2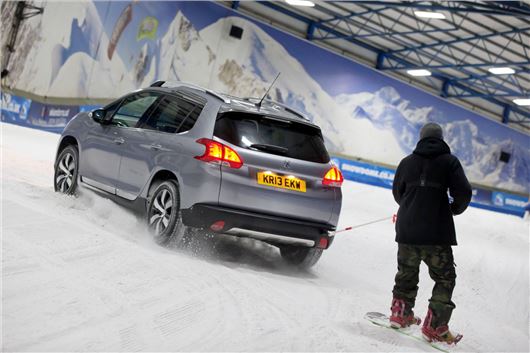 Published 19 January 2018
Click back to Honest John's Motoring Agonies 21-01-2018 Part 1
Getting a grip
My current tyres are Goodyear Gen1 winter tyres that were put on in November. Current weather conditions suggest that it was a good idea. My only problem is that the last 250 meters home is quite a steep hill with a sharp right turn at the top. I had to leave my car at the bottom yesterday as it was too slippery even to travel 30 meters. It is a narrow road with turns in it. I eventually managed to reverse up later much to the annoyance of the clutch. I am thinking of applying winter tyre 'grip spray' that appears to be successful on some YouTube videos. Would that make much of a difference?
JM, Ruthin
I've driven a Peugeot 2008 with 'Grip Control' up a 1 in 3 ice-covered ski run on Goodyear Vector 4 Seasons tyres, so it is possible. Maybe you need to use a higher gear.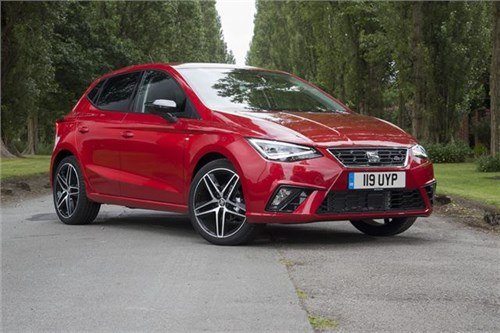 Sizing up
I'm looking to buy a new SEAT Ibiza FR, 1.0TSI 115 manual. It comes on 17-inch wheels as standard, but there is an option to upgrade to 18-inch wheels for £325. Could you please tell me if it is worth doing that?
SS, via email
Definitely not. That's as stupid as simply burning your £325. All they will do is reduce steering feel, give a harder ride, be more vulnerable to potholes and kerbs, while the tyres will last half as long and cost twice as much to replace.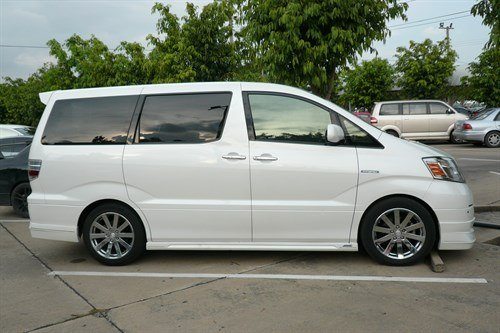 Mini-man requirements
A friend who lost a leg has a newer model mini-van. He has trouble driving because the console prevents him from being able to get the artificial limb placed comfortably. Can you recommend someone in the West Tennessee area who could modify his existing van?
JC, via email
Very sorry, but we are UK based so we have no database of specialists in the USA. Nevertheless, I managed to find this for you: https://www.mobilityworks.com/financing/grant-assistance/tennessee.php /
Frozen out
I purchased a Range Rover Evoque, new, in March 2013, and throughout my ownership I have had problems during frosty weather. All four doors freeze solid and cannot be opened. The only solution to defreeze is to play a hair-drier around the edge of the door to melt the ice ,which can sometimes prove time-consuming. Brute force cannot be applied for fear of damaging the rubber seals. I've tried applying various substances without success. Perhaps you have heard of other owners with similar problems or know of a cure.
JH, Melton Mowbray
I had this with Alfasuds in a particularly cold winter when temperatures plunged to below minus 10C even in the South. The answer was silicone grease smeared over the door-seals. Good in the electric window channels too.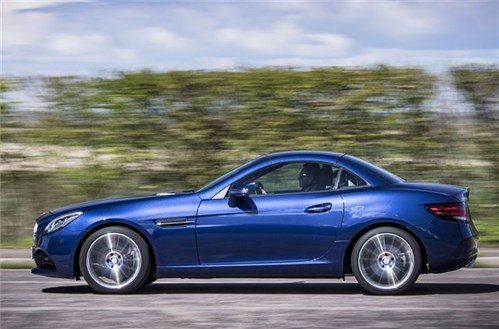 Maintaining one's status
My Mercedes AMG sport SLK 250cd will be 3 years old in April 18. I bought it from Motorpoint with 7,000 miles in June and it has now done 19,000. It was serviced by Mercedes at 4,100 in 2016 and by Motorpoint in April 2017 at 7,000 and, being a great believer of you advice, I had an interim service done with oil change by Halfords at 17,000. I intend to continue to get it serviced every 10,000 miles (rather than the suggested 15,500) and expect the next one to coincide with the MoT in April 2018 when it will have done around 27,000 miles. What additional servicing is required at this age and mileage. Does its need the 7-speed automatic transmission oil changed or the differential oil? I was hoping to avoid having to take it to Mercedes.
AS, Warrington
The transmission fluid should be good for at lest 6 years in this model. No need to change the rear axle fluid. However, wise to get the brake fluid checked for contamination (mostly by condensation) and replaced if too contaminated, then checked again every year. Good to replace the engine air filter and the cabin pollen filter as well. And, to service the roof opening and closing mechanism and its seals.
Turkish delight
I want to buy a car, and am considering the positives and negatives of the Honda CR-V 1.6iDTEC 9-speed automatic; the Skoda Kodiaq 1.4TSI 150 DSG, the VW Tiguan 1.4TSI 150 DSG and the Toyota RAV-4 2.5 hybrid CVT. I drive approximately 10,000 kilometres a year. Which do you suggest will be best for my needs?
BA, Turkey
The RAV-4 hybrid 4WD. Likely to be by far the most reliable with no diesel DPF problems and no DQ200 DSG transmission problems. It also carries the longest warranty: 5 years.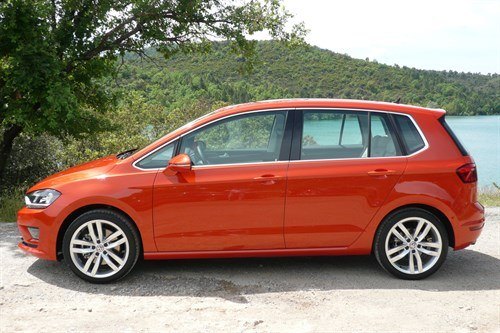 Tall story
My wife wants to get rid of her old Ford Focus and is considering leasing an SUV or similar. The main stipulation is that it fits two child car seats (Britax Romer Dualfix) in the back. The catch is that she's six feet three tall, so leg room in the front is also essential. Any thoughts? She's considering the Audi Q2 if that helps.
MF, via email
The Q2 might work, but you'll probably be better off in an MPV that provides a greater depth of cabin for your legs while also making it easier to get the kids in and out. VW Golf SV (as long as it isn't automatic), or a BMW 2-Series Active Tourer (of which the 225xe is a plug-in hybrid with four wheel drive, so ticks a lot of boxes).
Regeneration X
You advised the owner of a 3-year old VW Tiguan diesel with 27,000 miles to balance short runs with long runs of 100 miles or more to avoid problems with diesel particulate regeneration. I have a 2 year old Volvo XC60 diesel with 20,000 miles and was advised by my Volvo dealer recently to drive at a constant speed of around 50 mph for around 20 minutes once a week to get good regeneration. This equates to a 25 mile run on the motorway. Does regeneration differ with different car makes, or should the Volvo dealer have told me at the time of purchase that the car would need some long runs of 100 miles?

AV, via email
2,000rpm is more important than the road speed, so that will mean selevting a lower gear. The process differs car by car and by how the car is regularly used. Passive regeneration works best when the DPF is as close as possible to the heat of the combustion chambers, preferably bolted straight onto an engine with an integrated exhaust manifold. It passively regenerates least effectively when situated several feet away from the engine under the car. Then it will need to actively regenerate more frequently. Best to open the car door before you switch off the engine and if you feel and smell considerable heat, that is the DPF actively regenerating using fuel from the engine. DO NOT SWITCH OFF. Best to take the car for a further 5-10 mile run to allow active regeneration to complete, otherwise you will end up with contaminated engine oil from the extra diesel injected for regeneration sinking instead into the engine sump.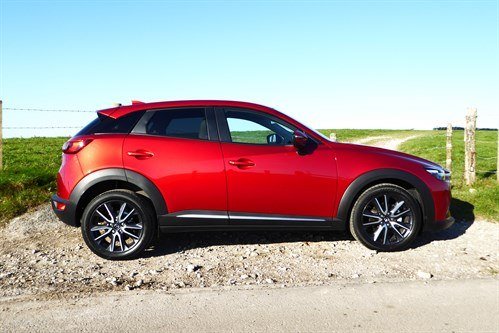 Short measures
Which small automatic SUV/Crossover model, spec and tyres would you recommend with comfort and economy as priorities. The maximum sizes are 1,850mm wide and 4,600mm long so it would fit in our garage. 
PB, Ham Meadow, Dorset  
The KIA Stonic 1.0T is good: /road-tests/kia/kia-stonic-2017-road-test / Peugeot 2008 1.2 Puretech 130 very good, on 50 profile Goodyear Vector tyres: /road-tests/peugeot/peugeot-2008-puretech-110-eat6-2016-road-test/ But my favourite is the gorgeous Mazda CX-3: /road-tests/mazda/mazda-cx-3-2018-road-test /
Shattering experience
This morning I noticed that the rear screen on my wife's Mercedes A-Class was crazed and some bits completely out on the ground and rear bumper. It was not like that the previous afternoon and the car was not moved in the meantime. It was parked on the drive at the rear of the house and there is little likelihood that any kids have been in to vandalise it. Nor are we overlooked by air gun toting people.
There was no sign of a projectile and we are not under any normal flight paths. I'm bewildered. Any ideas?
PO, via email
There will have been a stress crack developing, usually from closing the hatch from one side rather than by the pull handle or the centre. Water will have got into the crack, then frozen in recent sub zero temperatures and that's what shattered the window.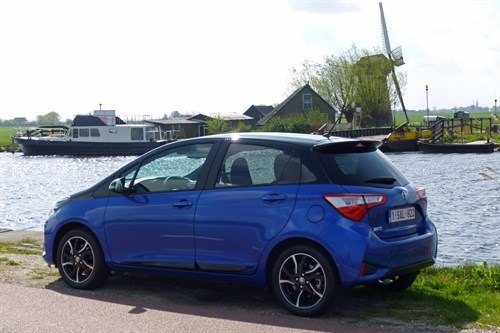 Lowering our expectations
I am e-mailing for advice after the two successful purchases I have made on the basis of it in the past. I require a fairly low priced car that will be a hybrid automatic that my wife can also drive. She is just 4ft 11in tall and needs to see over the steering wheel.
LA, via email
The lowest priced new hybrid is a Toyota Yaris hybrid. The model goes back to 2012, and around that time you could also get a Honda Jazz hybrid and a Honda Insight hybrid that's a bit bigger. See: /road-tests/toyota/toyota-yaris-hybrid-2012-road-test / and /road-tests/honda/honda-jazz-2011-and-hybrid-road-test / and /road-tests/honda/honda-insight-2009-road-test / and /road-tests/toyota/toyota-yaris-2017-range-road-test /
Watching the DTEC-tives
I see that you do not consider the Honda CR-V 2.2 iDTEC to be as reliable as the CR-V 2.0i petrol VTEC. I have a 5-year old, regularly serviced CR-V 2.2 iDTEC, which has done just over 50,000 miles, mainly towing a caravan long-haul to such destinations as the South of France. Am I likely to encounter problems if I keep it, or should I decide to replace it before it develops problems?

JW, via email
You can expect DPF problems after another 40,000 miles or so. The 2.0iVTEC is reliable because it is a virtually bulletproof Honda petrol engine. The 2.2 diesels aren't as 'bulletproof': /carbycar/honda/cr-v-2007/?section=good / and /carbycar/honda/cr-v-2012/?section=good /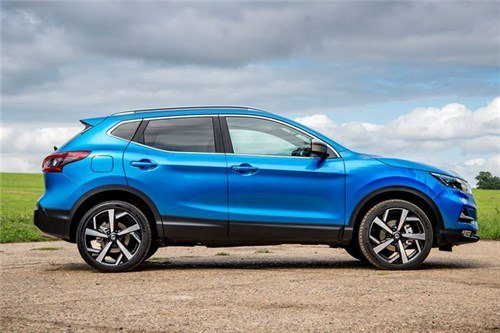 Is less more? 
I am a retired lady driver in the process of replacing my 7-year old petrol 1.6 Qashqai. The vehicle I am being offered, which takes all my available budget, is a petrol 1.2 Turbo Acenta. I am assured it has more power, better consumption and is cleaner all round than the 1.6. The car has to transport 2 adults with dogs and baggage on fairly hilly roads. Can a 1.2 Turbo really cope?
PH, via email
The engine is geared more for economy than power, but will do the job. The issue is that it's had some oil consumption problems in 2014-2015 Qashqais, now hopefully resolved: /road-tests/nissan/nissan-qashqai-12-dig-t-2014-road-testand /carbycar/nissan/qashqai-2014/?section=good / (Just avoid the ridiculous 19-inch wheels of the Qashqai un the photo.) Also worth considering the cheaper, lower geared, more rugged Dacia Duster 1.2TCe Laureate 4x4: /road-tests/dacia/dacia-duster-laureate-tce-125-2016-road-test /
Caught short
I drive a 2012 Mercedes C180 that I am quite happy with, as it has proven to be reliable with sufficient performance for my purposes. I recently looked at a Jaguar XF as a possible replacement, but, after found only two petrol models with the rest all diesel. Being retired, I only do around 6,000-7,000 miles a year and it has always been my understanding that to prevent particulate filter problems a car needs to be driven some 15,000 miles a year. I read recently that sales of new diesel cars have dropped by around 30% and wondered if the used market is a reflection of this? I have no specific knowledge of the XF and would appreciate your comments on this model as a replacement for my Mercedes, assuming I am able to find a petrol model.
JH, via email
Yes, demonisation of diesels has finally woken up the public and sales of new diesels have dropped by 30%. The emissions kit they have to carry causes too many problems. So yes, stick to a used V6 or V8 petrol-engined XF, if you can find one. The problem is when 3 – 6 year old XFs were new, very few petrol-engined versions were sold because everyone then wanted diesel. For problem areas, see: /carbycar/jaguar/xf-2008/?section=good / Alternatively, seek out an XE with either the 2.0 Ford Ecoboost engine or the 2.0 Ingenium SI4 petrol engine.
Click back to Honest John's Motoring Agonies 21-01-2018 Part 1
Comments
Author

Honest John
Latest