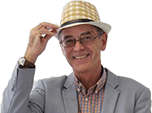 Honest John's Motoring Agony Column 30-12-2017 Part 1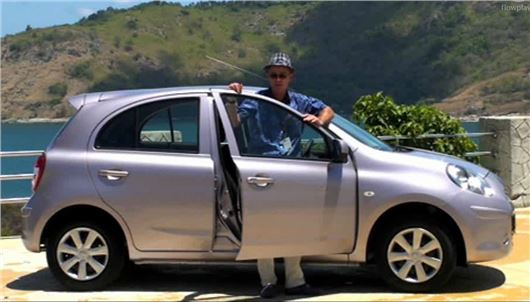 Published 29 December 2017
This week's mechanical mayhem involves a clutch of clutches, PFI exploits, puncture disrepair, rental arithmetic, fluidics and a full score more. 
As usual, emails to Honest John should be addressed to: letters@honestjohn.co.uk  Please try to keep them as short as possible.
Driven to dis-traction
I am concerned about the clutch in my car failing again three weeks after a Ford dealer charged me £900 for a new dry clutch mechanism and flywheel. The dealer claimed I had travelled 9,000 miles in those three weeks, which I know is not true. In line with ISO standards, the dealer should have a published complaints procedure. It is inappropriate for a complaint to be investigated by the person who is being complained about. I have also mentioned a complaint not being passed on at 2nd November and an e-mail being sent to an address, that I have never previously used. As you will appreciate, all of this only adds to my suspicion about what has happened here. I have already submitted a query to the Motor Ombudsman. I want this matter resolved, but at the same time I will need the concerns to be investigated before I can consider collecting my car or making any additional payment.

NB, via email
You have advice from the Motor Ombudsman that an independent check of the clutch would not be able to tell if it had burned out from misuse or from a fault with its installation. The clutch was replaced for the first time in December 2015. The clutch fitted at that time then lasted until September 2017. The replacement clutch fitted in September 2017 only lasted 1,000 miles until October 2017 driven by the same person who can prove the mileage driven (you). For the car to have been driven 9,000 miles in the period it would need to have been driven 2,000 miles a week, which is 400 miles per working day. The way to settle this is to pay the bill to get the car back, then sue the dealer for the cost of the 2nd replacement clutch using Small Claims. https://www.gov.uk/make-court-claim-for-money But first tell dealer's legal team that is what you propose to do.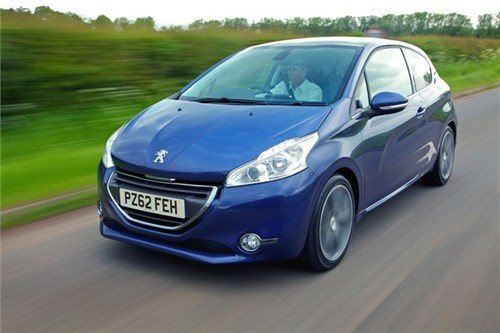 Judderall blanked
Regarding my Peugeot 208 with the "juddering" problem on starting off, guess what? New engine mounts were fitted and this had no discernible effect. However, when the vehicle was road tested following the work, the mechanic experienced the juddering problem. When I presented myself to collect the vehicle, the Service Manager came out of the back office, admitted that there is indeed a clutch problem and as this had been reported during the warranty period it would indeed be fixed at no charge to me. "Photos will have to be sent to Coventry" The car has been re-booked for a fortnight's time and will apparently be held for 4 days while the work is done. I will have the use of a courtesy car during that period. Will advise you of the final outcome.
CC, via email
Many thanks for the heads up. The dealer must have a policy of "cheapest fix first", even if it's the wrong fix.
Hospital mistreatment
I write to ask that you alert your readers to a big problem in the UK with parking. I received a £70 parking fine by North Somerset Council when I should not have. There was no signage visible or cones or a restriction to parking permit holders only. They say all this was there, but will not give me any evidence. I have now put all this to a traffic tribunal. Can we have free parking at all hospitals?  
KP, Gloucester
The problem is the way hospitals are financed under the Private Finance Initiative that leaves the hospitals themselves in the hands of private investors with enormous greed and no morals who regard the sick and dying as infinitely exploitable. This can only end with the re-nationalisation of hospital premises, which is part of the Labour Party manifesto. This tells you all about it: http://www.independent.co.uk/news/business/analysis-and-features/labour-pfi-john-mcdonnell-scheme-government-hospitals-private-finance-initiative-party-conference-a7966521.html / (The issue was raised in the national news over the Christmas holiday period. NHS hospital trusts claimed that revenue from hospital parking and parking penalties was channelled directly back into hospital funds.)
Punctured ego
I'm really sorry to hear that a tyre repair kit ended up costing you £256 for a new tyre, plus the Wetherby Services overstay penalty that you refused to pay. If you have time it would be really great to know if the mechanic tried to wash the product out or if there was another reason why they felt it had ruined the tyres? Apologies for pressing on this. It would just be great to get to the bottom of the issue you had with the product as we see so many mechanics who dismiss it as damaging tyres when this isn't the case (but of course appreciate there could have been other factors in your case).
MD, Holt
The tyre had to be plugged by the RAC to get to Kwik-Fit because the glop spurted out and that and the mess inside the carcass wrote it off. Where do you get the idea that tyre fitters will spend time washing out tyre carcasses that then may or may not hold air? The car had not been driven on a flat tyre. Still had 20psi in it when I went through the failed procedure to add the glop. Scores of readers have had the same experience with these optimistically labelled 'tyre repair kits'. 95% of the time they simply don't work and leave the driver in a worse mess than if he had called out the AA or RAC in the first place.
Car ire
I have a house in Spain, which I visit 3 or 4 times a year. While there I normally hire a car and collect it from the airport. I usually try to avoid the "hard sell" on extra insurance that the rental companies try to persuade you to take out, but once or twice I have been pressurised into buying it. In the 14 years we have owned our house in Spain, we have never had need to use car insurance. As I understand it, all cars in Spain have to be insured themselves; the driver having no bearing on the insurance policy. Therefore, when I collect a car from the airport, it will automatically be insured already, and there is no need for me to take out extra insurance. Or am I getting this completely wrong? Is it best to accept the offer of insurance (which is the same price as the car hire cost, effectively doubling the total cost), or is this a rip-off? I'd appreciate your advice.
JR, via email
In common with virtually everywhere in the World apart from the UK, cars in Spain are insured for 3rd party risks driven by any driver. The collision damage and theft waiver you pay extra for is not covered by the basic insurance. I don't pay extra for it either. In Thailand, the maximum they can hit you for damage over 28 days is actually less than the cost of the CDW, so I don't bother. But they are a bit more venal about it in Europe.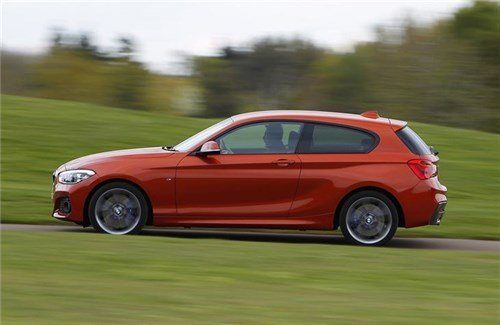 "Life" threatening
Last December, I bought a new BMW M140i, which has a 3-litre turbocharged 340HP engine. The dashboard indicator tells me it needs its first service in December 2018, at approx 21,000 miles. This means that the engine will be exactly two years old before it gets its first oil change, which concerns me as it seems to ignore the general guidance that oil services should be done after about 10,000 miles or one year, whichever comes first. When I bought the car, I took out a 5-year service plan but have been told by BMW that they will not pay for an oil change before the service indicator tells them to. I had the same problem with the M135i I owned previously.  In that instance I paid for an "early" oil service after the first year.  Should I do the same again or should I trust the BMW schedule?
BHD, via email
Definitely do the same again. Change the oil and filter at least every year or every 10k miles whichever comes first. Unlike the USA and even countries like Thailand, there is no culture of 'lube shops' in the UK, where you can simply roll up for an on the spot oil and filter change for a reasonable price (£50 for 'fully synthetic' 10W-40 + filter in Thailand). There should be, and carmakers should be compelled to acknowledge these as within warranty and also supply the data to lube shops to cancel out 'on board' service indicators when these lube jobs are carried out. Very necessary, of course, for the car owner to keep a detailed invoice showing that the correct oil and filter were used.
One fluid over the cuckoo's nest
I thought you would be interested to hear of my discussion with Volkswagen's Customer service department. They checked the VIN number and confirmed that my DSG unit is 'sealed for life' and simply said that an authorised VW dealer therefore could not change the oil. When questioned as to how they had managed to change the oil in the synthetic recall, he stated that he was "unable to comment on foreign recalls" and there had been no such recall of my vehicle in the UK. When I pointed out that their own advice is to change the oil as dirty oil causes problems he said that was not applicable to a sealed for life gearbox. I stressed that I was not trying to make a claim and that I wanted to pay to have the oil changed to prevent a problem but he simply said it was not within the scope of an authorised VW dealer and that "all parts can fail." Not a very helpful response from a company suffering from emissions problems. I will now find a VAG independent. Shame, really. 

MH, via email
That's a dealer in denial. I have emails from scores of readers whose cars DQ200 DSGs were recalled to change the fluid in them from synthetic to mineral. And scores more from readers who's DQ200 DSGs continue to fail. I would guess that the your DQ200 DSG was built after the fluid conductivity problems was discovered, so came filled with mineral fluid, which begs the question why were these transmission filled with synthetic fluid in the first place? The answer to that has to be because mineral oil was not thought to last for "life."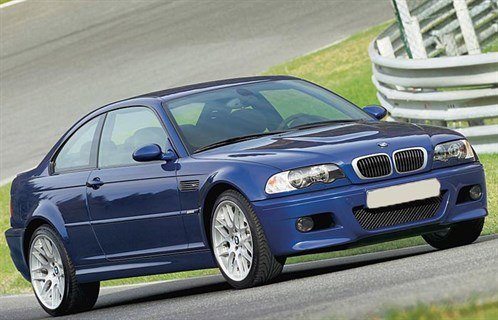 Difference of a pinion
I purchased a 2002 BMW M3 from a local independent dealer and took delivery in on August 1st, 2017. I only used it occasionally as it is a second car but it ran well. About 3 weeks ago I noticed a noise that appeared to be coming from the rear axle, so took it to my local garage who confirmed it is coming from the differential and the cost of a replacement / reconditioned diff will be around £1,900. The car cost £9,200 and garage had offered me a 3-month warranty but now are not returning my calls. Do they have an obligation to repair this?  
JF, via email
It's within the 6 months of dealer liability for problems that could have been present or developing prior to purchase, so yes: /faq/consumer-rights/
Declining circulation
My Dacia Logan MCV has let cold air into the foot wells ever since I bought it new in 2015. It's a bit of a saga, so I have attached details of the problem and the mechanic's report. I just want the problem to stop. Looking forward to hearing from you.
FB, via email
The mechanic answered it: "Carried out additional tests for cold air coming into the foot well; this included testing at speed. Found cool air coming in from speaker due to the air being on recycle and the fan pointing at the screen. This draws air into the foot well. No defect found." Try running the heating on fresh air, not recirculate. Quite a lot of cars these days do leave your knees comparatively cold. The New G01 BMW X3 we drove from Malaga to Heathrow last weekend did, though not by enough to upset me.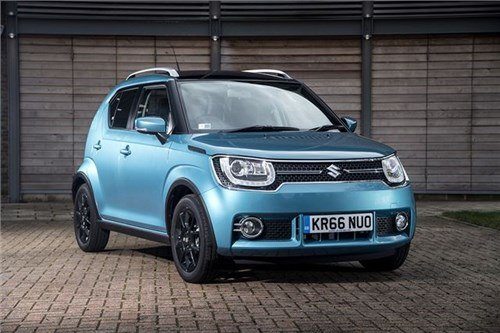 Swinging a cat
I have a sixties house and garage in which I keep my 1991 Ford Fiesta. I was considering buying the new model but have discovered that it is wider than my current car, which only just fits into the garage. Can you suggest another car that is similar to the Fiesta or will I have to park a new one outside?
PB, Stafford
Take a look at a KIA Picanto, a Hyundai i10, a Suzuki Celario, a Suzuki Ignis and a Vauxhall Viva.
Stopping smoking
I am a miscreant who has driven diesels privately since 1983. Goodness knows how much NOx is in my system. I tend to trade in every 2.5 to 3 years and my Euro 6 Beetle Sport, which has served me very well, is due to be changed. I have succumbed to the scientific evidence and have been looking at hybrids with the Audi A-3 e-tron, MINI Countryman PHEV, and BMW 225xe under consideration. However, I have a nagging reservation that hybrids themselves are a stop-gap with manufacturers seeming to be pushing for full electric power with greatly enhanced range in 18 months to 2 years time to the exclusion of improving hybrids, which might then be consigned to the "naughty" step. Development seems to be rattling along at a pace and It might therefore be better to wait for 12 to 18 months to see how Messrs Dyson, etc. influence so called 'clean motoring'. Any thoughts?
CS, Exeter
Big business is now moving into electricity storage in batteries that have finite lives. That means the electric car will have a life of 7 - 10 years before the capacity of the battery is so reduced the car will have a very limited range. It's a potentially huge moneyspinner because no longer will car owners be able to eke out the lives of their cars to 10, 15 or 20 years. They will have to scrap them at 7 - 10 years old or spend more then the car is worth on new batteries. The truth is that there is a lot more life left in petrol hybrids, so those are the cars to go for. See this: /carbycar/bmw#used /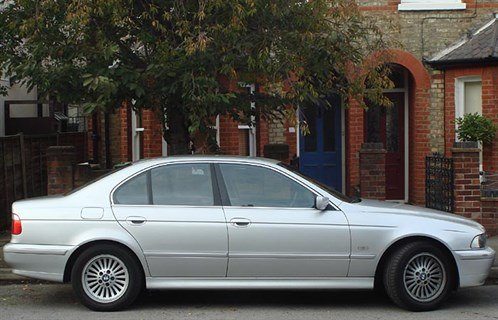 Famous Five?
I'm looking to buy 5 year+ BMW. I would to know whether you could recommend the most reliable, bomb-proof car /engine combinations? I don't mind petrol or diesel. Six-cylinders and automatic, please. I have heard good things about the E39 5-Series, but the newest ones are still 14 years old. 
VS, via email
Read the Good/Bad sections for each model here: /carbycar/bmw#used / Note that once cars get past about 10 years old, readers generally stop complaining about faults because they expect them, so a low number of complaints against an older car does not mean that car was generally reliable.
Soggy carpets
I have a 2009 Volvo C30 R-Design and over the last year have found water in the driver's footwell after periods of heavy rain. I have checked the drain is clear of leaves and debris, and if I pour water into that area it seems that it comes out in the offside front tyre area from behind the inner wheel arch covering. Could I perhaps have a blockage in this drain area somewhere that is enabling the water to come into the car or is there another possible cause for this problem? I mentioned it to my local garage at its last service and the manager thought it might be a problem with the windscreen seal.  If the latter then I presume it could be solved by getting a windscreen replacement company to remove the windscreen and reseal it. I would appreciate your feedback and any advice to help resolve this problem.

PP, via email
You have sensibly checked that the bulkhead vent well drains are clear. Next thing is to check the pollen filter gasket and cover. I once had a severe leak into a SEAT Leon and the reason turned out to be a badly re-fitted pollen filter cover after the pollen filter had been replaced during a service.
Handle barred
I own a 2002 1.8 Honda Accord Sport It has been a brilliant family saloon with the best power steering ever. Unfortunately, the driver's door now refuses to open from the outside. Would you have any idea what would be causing this and would it be very expensive to put right?
IH, Wolverhampton
The first thing to do is pop out the grommet in the lock face of the driver's door and squirt the lock servo and mechanism liberally with WD40. If that doesn't free it off, it's a matter of sourcing a used lock mechanism, which will probably mean buying an entire driver's door from a breaker: /useful-websites/parts-accessories-car-care-tools-tyres/
Vengance is mine
Having read your comments on LandRover tyre noise, last Saturday, I hope for possible help for my Venga. Its tyres are Continental, Conti Premium Contact 2E 205/55 R 16 91 H. Very noisy at over 40mph/ Any suggestions please? 
NH, via email
You can get Michelin Cross Climates in that size. Will improve your car in every respect: more compliant ride, better steering feel, less road noise, no increase in fuel consumption or tyre wear, plus the cold weather benefits. List price £100 per tyre but may be discounted.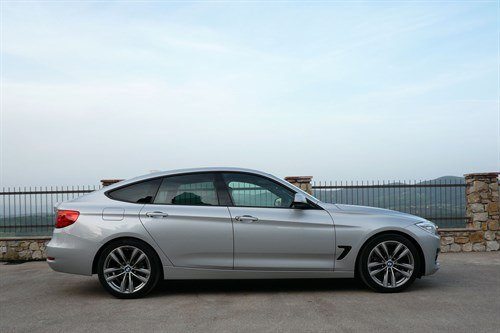 Beaming with satisfaction
I drive about 12,000 - 15,000 miles a year, including at least 2 trips of 800 miles each way to the South of France. We currently have a BMW 320i Touring and I like the way BMW's drive. We have a dog, so require space. I prefer petrol and an automatic gearbox, but could be persuaded otherwise. I am shortly due to retire, so would like something to last me for a few years and would be prepared to spend between £20,000-£30,000. What would you suggest?
TB, via email
I like the BMW 3-Series GT and you can get that with various petrol engines from 2.0 litres up: /road-tests/bmw/bmw-318d-gran-turismo-2014-road-test/ You should be able to get a nearly new or ex-demo within budget. Otherwise a BMW X1 xDrive 20i on sensible wheels and tyres.
Shouldn't have gone to Specsavers
Although I appreciate that this is not quite your field we would appreciate your comments. My husband has glaucoma and he advised the DVLA three years ago and after tests at Specsavers he was granted a licence. He recently applied to renew his licence and was again sent to Specsavers, but subsequently received a letter from the DVLA stating that, from information they had received, my husband could not read a registration plate from 20 metres so must not drive. He was certain that this was incorrect and subsequently tested himself several times with various witnesses who all agreed he had no problem. Fortunately, he was due for his annual eye test with our regular optician and she also confirmed his capability of reading the number plate and gave him his prescription along with her notes substantiating this and these were sent to the DVLA first class on 1st of November. My husband did not hear from them until 22nd November when they sent him an application form for a new licence along with three other forms requesting medical details (similar to forms he had completed initially) and apparently these could take another three weeks to process. We live in a rural area with no public transport passing through our village and unfortunately I have been unwell, have not completely recovered and do not drive in the dark.  This has meant and will continue to mean for a while that we have to call on the help of family, causing them untold inconvenience and expense and at the same time cancelling various appointments and social occasions to which we had been looking forward. We feel this is unfair when the reason given for banning my husband from driving is unequivocally untrue. I would add that at the ages of 80 and 82 we expect we may not be able to drive for many more years and, with family, have started to plan for this eventuality but at the present our general health is good and my husband's glaucoma is not causing him any problems so this ban has been quite devastating and not of our making.
VD, via email
Threaten to sue Specsavers for the libel damages of your taxi fares due to their gross negligence until your husband gets his licence back again. Give notice to them now and state that you will not know the precise amount until your husband gets his license back. Offer them the chance of supplying the taxi rides directly. Small Claims: https://www.gov.uk/make-court-claim-for-money/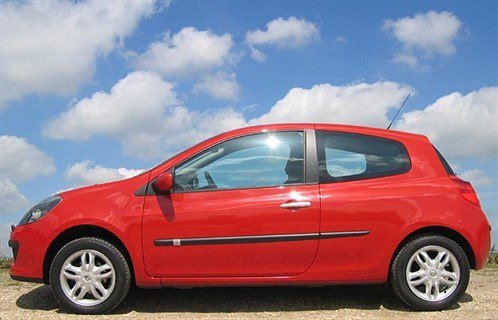 Asset stripping
I've just inherited by father's 2007 Renault Clio Initiale 1.6i. He's owned it since new and, given how little he used to drive it (averaging 1,500 miles a year), he never bothered giving it anything like a major service. What would you recommend it needs to guarantee it keeps going?
MD, via email
Full going over by a good local garage. Get them to list and price everything they think needs doing before giving the go ahead. At least engine oil and filter, air filter, pollen filter, brake fluid, coolant, coolant pipes, timing belt, water pump, tensioner, alternator belt and probably brake pads and discs.
Jeep works out expensive
I had the annual service for my Jeep last April. The dealer advised me that brake pads needed changing and also safer to do discs to save money. While I was getting the MoT I was advised about the pads. I took my car to the same MoT people few weeks ago and asked to change pads and discs. They checked measurements and said there is still life in the discs but the rear pads needed changing and changed them. The rest I was advised were OK for few months. I have known these people for years and I trust them. Does it sound OK? The dealer wanted more than £1,000 for repairs.
KA, via email
The worn and grooved discs will wear out the brake pads prematurely so that was the reason for the Jeep dealer's advice (as well as to make a bit of money).
Click to Honest John's Motoring Agony Column 30-12-2017 Part 2
Comments
Author

Honest John
Latest