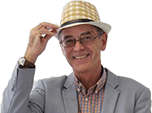 Honest John's Motoring Agony Column 21-10-2017 Part 2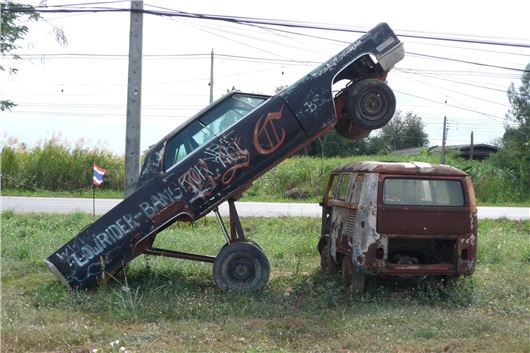 Published 20 October 2017
Click back to Honest John's Motoring Agonies 21-10-2017 Part 1 
Scrap muddle
I bought a Ford Ka on your advice in January 2005. It has done 35,000 Stirling miles without any problems. I was going to keep it till it fell apart, but am tempted by the £2,000 scrappage scheme. Webuyanycar only offered £185 for the Ka last year. Do you think the Scrappage scheme is genuine, or just a marketing ploy? I am interested in a small automatic car and can get the scrap discount of £2,000 on a Ford Fiesta. Do you have any other suggestions. My wife already has a very nice automatic i10.
DG, via email
Here's our round-up of scrappage schemes: /news/buying-and-selling/2017-09/your-guide-to-buying-a-new-car-through-a-scrappage-scheme/ Think about a new KIA Picanto, with 7 year warranty: /road-tests/kia/kia-picanto-2017-road-test/
Particulate physics
Could you please clarify how I best treat the DPF on a 13 plate Mondeo Titanium X with low mileage. When I took delivery I was left with the impression that the car needed a motorway run reasonably frequently at a constant 59mph for 10 minutes in sixth gear. The handbook suggests a 20-minute journey on normal roads, with varying speeds and using the intermediate gears would suffice. We have had lots of motorway roadworks with a 50mph limit in this area so hard to imagine sometimes that you are clearing the filter by going on the motorway.
CD, via email
In 50 limits, used 5th gear, not 6th. Then, if the car is regularly driven distances at engine speeds of 1,800rpm or more the DPF will passively regenerate. If this is not adhered to (and from time to time anyway), the system will actively regenerate the DPF by introducing excess diesel via the engine to start a fire in the DPF and burn off any excess soot. So, if you ever stop the car, get out and smell burning, or the radiator fan continues to spin, best to re-start the engine and take it for a 10 mile run until the active regeneration is complete. If you switch off and leave it off mid passive regeneration, the excess diesel will sink into the sump, contaminating the sump oil and raising its level. This has become a huge problem in LandRovers fitted with Ingenium diesel engines.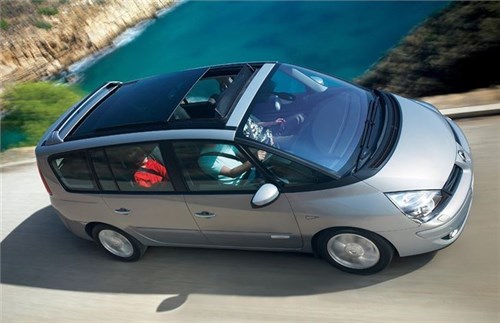 Through and through
My much-liked Renault Grand Espace, one of the last offered in the UK and main dealer serviced, developed some rust under the paint on doors and window edges. The Renault warranty is 12 years against rust, so I asked the Renault dealer for advice. He took pictures, but never came back to me. After I returned a few months later, he promised to follow it up. Again, a few months later, nothing has happened. Is it normal to take so long and do I need a Renault dealer to take it up with Renault UK? Who can I ask otherwise?
HT, via email
Yes, you need the dealer you bought it from to take it up with Renault. But if it's surface rust, that counts as 'paint' on which the warranty is only 3 years. The 12-year warranty is for penetrated rust and applies only if the car has been subjected to annual corrosion checks and the appropriate annual treatment (which actually makes sense if you think about it).
Fobbed off
I have an Audi TT that will be 3 years old in November. I had two key fobs with it. The motherboard is telling me the battery needs changing on the second one already, so now I have no key fobs working. Surely the battery should last longer? I am thinking there is something wrong with the on board computer. The radio used to turn itself down when I reversed but it no longer does this and the lights don't always recognise the sun is shining and I end up driving an hour in daylight with the night lights on. I have explained this to Audi and they are trying to charge me £360 for a new key fob without even investigating the problem. Surely my car is still under warranty?
WP, via email
Usually, unless it recharges in the ignition switch, a fob battery lasts about 3 years and if it still has enough charge to retain the code you might be able to change the battery and keep the code. This has to be done extremely quickly. Have the replacement battery out of its packet. Take the key apart. Then take the old battery out and put the new battery in within 10 seconds. Not guaranteed to work, but a bit of self-help before forking out £360 to the dealer. A branch of Timpsons might be able to help you with the fob battery. You weren't clear if both fobs had run out of battery. If so, try changing both batteries.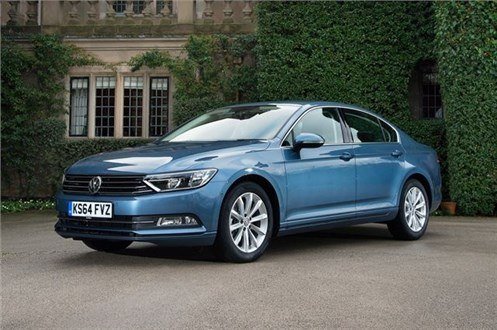 Airport runner
My son needs a reliable diesel car for ferrying customers to the airport 40 miles away. He has seen a Volkswagen Passat 2.0 TDI SE Business (150 PS) DSG, 8,500 miles for sale at £16,500 in the locaI Volkswagen dealership. The car was first registered July 2016. Is this a reasonable price and are there any known problems with this model?
PM, via email
Unlike its predecessors, this model Passat has been relatively okay so far. The 2.0TDI 150 is the nicest of the diesel engines. The 6-speed twin wet clutch DQ250 DSG is a lot more reliable than the 7-speed twin dry clutch DQ200 DSG fitted to engines with less torque. All that's come up here: /carbycar/volkswagen/passat-b8-2015/?section=good/
You can depend on it
I am looking at replacing my 10-year old 1.8 petrol Avensis owned from almost new. Having had no problem with the Avensis, do I go for another 1.8 or should I be looking elsewhere? I like the Skoda Octavia and the Superb looks a quality car for the money. Budget is £20k
AM, Plymouth
Depends how much warranty you want and how reliable you want the car to be. Generally, the cars with the longest warranties are the most reliable and this is affirmed both by our records and by the latest JD Power survey findings (except in the case of Skodas). You're best off with a KIA with a 7-year warranty, followed by a Hyundai, Toyota or Ssangyong with a 5-year warranty, followed by a Renault with a 4-year warranty. Apart from Honda, everything else, including BMW, Audi, Mercedes, Ford, VW, SEAT, Skoda, Vauxhall, Volvo, MINI, etc. trails.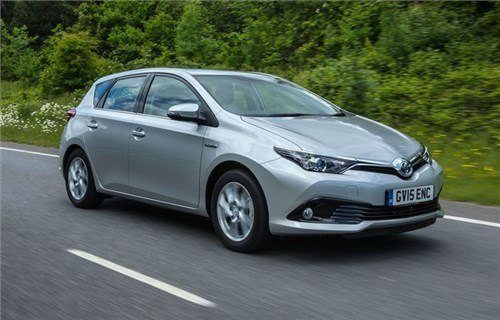 Good Crieff
I have a new Toyota Auris HSD Excel, that has 17-inch wheels as standard.  You have previously said that 17-inch wheels with the lower profile tyres do suit this car but my question is related to winter driving. I have read that low profile tyres are not ideal for winter so if I were to buy a winter wheel and tyre package would I be better to go for the 16-inch wheel size that is fitted to most other grades of this car with the higher profile tyres?  Is this the best approach or would I be better just to buy 17-inch winter tyres and pay the cost of swaps twice a year?
CW, Crieff
Slightly difficult question. Normally I favour Cross Climates all year round, but the lower the profile the less well they perform. The three wheel and tyre sizes are: 15" steel wheels with 195/65 R15 tyres; 16" alloy wheels with 205/55 R16 Michelin Energy Saver Plus tyres; 17" alloy wheels with 225/45 R17 tyres. I'd go for the 16s with Cross Climates and you may decide you prefer the ride and handling combination enough to leave them on all year round. They are easily as good as any dedicated cold weather tyres.
Loading pay
Please can you offer some advice? My wife is looking for a mid/small car with a budget of around £16k. Must have 4 doors, manual, petrol, large boot (Altea size), air con, parking sensors and good reliability record. She does around 7,000 miles, nearly all short journeys around town. She currently has a SEAT Altea and wouldn't want anything larger, ideally smaller.
RC, via email
A Honda Jazz would be good, if it had a punchier engine. And it will get one soon in the form of a 130HP 1.5iVTEC. Shorter and more upright, a KIA Venga or Hyundai ix20, though these are in the process of being replaced by the Stonic and the Kona. The Ford B-Max has recently been replaced by the Ecosport and the Citroen C3 Picasso by the C3 Aircross.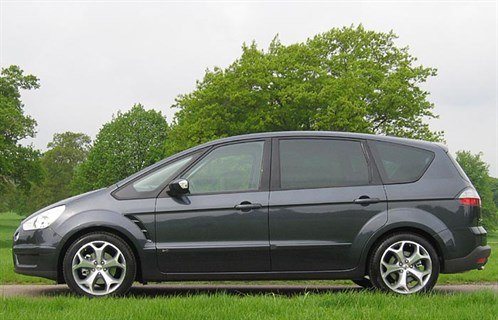 After sales surplus
I wonder if I could seek your wisdom on a delicate matter. I sold our 2009 Ford S-Max with 120k and FSH for £2,000, which was at the time the same price WeBuyAnyCar initially offered, so I knew it was a keen price. The people came with a friend mechanic, tore the car apart but still bought it. I then got a call 3 hours later stating they had broken down, went into limp mode, and drove to the nearest garage and sent me a picture of the garages fault reader saying that 2 injectors had gone and the EGR valve was faulty, now when they test drove it they really thrashed the car up and down the road, so much so the mechanic lamented that is smelt so hot it was about to burst into flames, they were messing around in the engine for about an hour. I objected at their treatment of my car but they were insistent that they wanted to make sure it was ok, and would only buy if they could do this. I am not saying that they caused the fault, but they are insisting I pay 50% of the repair bill. I am concerned I am being conned. They are asking for £300. What should I do? 
KM, via email
It was cheap enough. Pay them nothing at all and blame them for the fault stating that it was not present at any time before their visit, that they tested the car thoroughly and that they bought it on the basis of their test. You are not in breach of contract to them in any way.
No connection?
On 9 March 2017 I purchased a VW Jetta Estate, manual, petrol, 1,395cc, which was previously owned by Europcar UK and had been driven for 11,992 miles. On 3 September 2017 it developed a serious defect with the clutch as a result of which the broken-down car was transported by the AA to the garage of purchase. At this point I had driven the car for 3,800 miles. The garage, a VW dealer, insisted that the problem was wear and tear and charged me £1,147.70 to repair the car. In 60 years of driving I have never burned a clutch out through my driving style and it seems ridiculous to suggest that I could have done so with this car in less than 6 months and only 3,800 miles.  What do you think?

MH, via email
I think so too, so what you do is tell the dealer that supplied you with the car and charged you £1,147.70 for the replacement clutch that for the clutch to have failed within 6 months of purchase it must have either been faulty or developing a fault before you bought it and that therefore the dealer is liable. If he won't refund the £1,147.70, take the matter to Small Claims. See: /faq/consumer-rights/ Link to Small Claims: https://www.gov.uk/make-court-claim-for-money/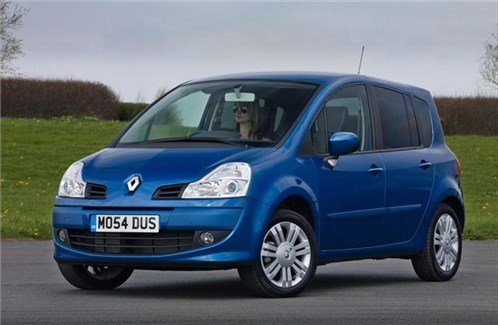 Hards and minds
I have a 5-year old Renault Grand Modus with 24,000 miles. It needs a big maintenance outlay of around £1,100, with extra for tyres to try and improve the ride. I don't think Michelin Cross Climates come in 185/85 R16. That's another problem. Our annual mileage is around 8,000-10,000. Should I try and get something a bit younger, roughly the same size and more comfortable? We do have a jarring ride. Or bite the bullet and keep the Modus? I could only afford another £6,000 on top of the trade-in for the Modus

JM, via email
First thing, try running the tyres at lower pressures. 85 is extremely deep profile, so I checked and they are 185/55 R16, unfortunately, still not available as Cross Climates. I expect the big bill is for a timing belt, tensioner, waterpump and alternator belt change + brakes. But, having done all that, maintenance should be comparatively cheap in the future. If you change, look at a Hyundai ix20 or KIA Venga.
Underworld
I live in flats with underground parking and a have a permit for a specific bay. Someone parked in my bay for 2 days so I had to park in another bay. I have an email from the Building Manager giving me permission to do this. However, Millenium Group Parking Services  gave me two fixed penalty notices for £100 each for being in the wrong bay. I appealed against the charge, sending them the email giving me permission to park, but they have rejected the appeal and are demanding payment, threatening me with court action. How should I proceed - is best to ignore the threats? Any advice would be most welcome.
JS, Preston
No. Tell them to take you to Small Claims in the County Court where you will produce the letter from the Building Manager giving you permission to park in other bays because someone was parked in your bay. And also question why the parking enforcement company had not taken appropriate steps to remove the offending car from your allocated space and why it is attempting to punish you for its ineffectiveness. This could result in the Small Claims judge imposing a well-justified fine on the parking enforcement company.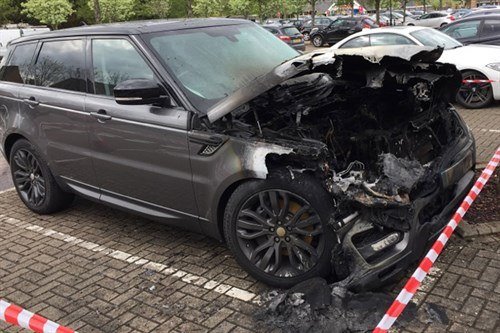 No smoke without fires
Recently, my brother wrote to you about a fire that destroyed my Range Rover Sport, but he didn't give you the registration details or the VIN. So I will give them to you so you can maybe give a more detailed answer. Firstly Land Rover has had 14 weeks to come up with a answer but has just informed me that they can't find a reason for the fire, and it also took them 7 weeks to actually look at the car. The car was first registered 1/3/2015 and the VIN is SALWA2KEXFA520178. Surely the warranty covers this? Just because they can't find the fault doesn't disguise the fact that there was a failure somewhere in the engine compartment. They are now washing their hands of the problem and passing the buck to the insurance company. Is the warranty worth the paper its printed on? Should I just go along with this or should I take it further?
PK, via email
A prototype Range Rover caught fire at JLR's Mileage Accumulation Facility at Whitley in May 2017: http://www.coventrytelegraph.net/news/prototype-range-rover-fire-whitley-13041402/ It looks as if that fire was caused by the radiator fan motor overheating because that the sort of thing that is tested for in 'Mileage Accumulation'. Notice the large supplementary fan adjacent to the front of the burned out car.
There was a recall in January of different models: 31-1-2017: R/2016/289: Land Rover Discovery Sport, Range Rover Evoque with 2.0 litre diesel vehicles with automatic transmission: Electrical Short Circuit: It has been identified that the engine wiring harness of the 2.0 litre engined vehicles fitted with automatic transmission may have been incorrectly routed which may allow the wiring harness to contact the water charge air cooler bracket. Engine vibration can cause a chaffing condition where the outer sheathing of the cable can wear through and expose the wires of the engine harness. Depending on the orientation of the wires within the harness, the damage to wires can result in electrical arcing and a short circuit. This condition can also result in the illumination of a warning light on the instrument panel, loss of the electronic steering system, engine cut out without warning, melting of the cable sheathing and surrounding parts. Also, in extreme circumstances it can cause an under-bonnet fire. Fix: All affected vehicles will be recalled to inspect the clearance between the engine harness and water charge air cooler bracket. If the clearance is not to the correct specification the wiring harness will be repositioned and secured to ensure the specified clearance is achieved. If the engine harness shows signs of chafing the engine harness will be repaired, re-positioned to ensure the correct specification. VINs: SALVA2BN2HH168185 to SALVA5BN3HH188706 and SALCA2AN9HH633943 to SALCA2BN2HH653045; build dates: 4-7-2016 to 10-10-2016. There was a, further official safety recall no R/2014/091 for the Range Rover and Range Rover Sport on 10-11-2014 involving 1,331 vehicles because "An internal fault can create a short circuit within the fan control module which may lead to overheating of the insulation and ultimately fire within the engine bay. This may happen with the engine switched off and possibly when the vehicle is unattended." Fix: Replace electric cooling fan assembly on affected vehicles. VINs: SALWA2PF1EA000001 to SALWA2PE9EA000061. Build dates: 09-03-2012 to 22-01-2013. There was yet another recall no R/2017/145 for the Range Rover Sport and the Discovery 2.0 litre diesel on 22-05-2017 involving 692 vehicles because "The fuel return hose may leak. Increased fuel odour may be noticed and drivers may also observe liquid fuel puddles underneath the vehicle. It is possible that fuel may leak onto the road surface, which can present a skid hazard to other road users increasing the risk of a crash. Should leaking fuel come into contact with a sufficiently hot surface in the engine bay there will be an increased risk of fire." Fix: Recall the vehicles that are likely to be affected and replace the fuel return hose. VINs: SALWA2FN5HA142204 to SALWA2FNXHA148127. Build dates: 15-02-2017 to 30-03-2017. Combined, I think that all of this is sufficient evidence for a judge to rule that the car was likely to be fundamentally faulty. Lookers has taken care of you while JLR investigated. The next step would be for the parts that were taken away to be returned to the car and for the car to be examined by the insurer's fire investigator. My advice is to make your insurer, the insurer's fire investigator and the DVSA fully aware of all of the above and you may well find that because you have done so the vehicle is directly replaced by a new one by JLR rather than by the insurer.
These are the specific recalls:
27-8-2013: R/2013/092: Jaguar XF 2.2 litre diesel. FIRE MAY OCCUR. It is possible that a leak can occur between the injector spill rail connection and the plastic fuel return pipe. This can cause leakage of fuel, which can either pool on the engine cylinder head and then become deposited onto the road surface where it could cause a skid risk to other motorist or if the fuel comes into contact with extremely hot engine components, an exhaust manifold for instance, it is possible that an under bonnet fire could ensue. Fix: Recall all affected vehicles, inspect the fuel spill rail/return pipe and if required replace the spill rail with a new modified rail. VINs: SAJAA0669CDS24119 to SAJAC05K1EDU09955. Build dates: 1-8-2011 to 31-10-2013.
27-10-2014: R/2014/145: Jaguar F-Type Convertible and Coupe 3.0 L, XF - Saloon and Sportbrake 2.0L, 2.2L, 3.0L & 5L , XJ - Saloon 3.0L & 5.0L: RISK OF FIRE. The positive cable fixing to the alternator may come loose and lead to an elevated risk of fire. Additionally, there are concerns raised regarding the fixings for the engine mounted belt driven ancillaries. If the fixings fail, power assistance to the steering can be lost and more input from the driver will be required to steer the vehicle. Fix: Recall the vehicles that are likely to be affected to inspect and torque the front ancillary fixings to the correct specification. VINs: SAJXA6BU8F8K17144 to SAJWA6AT0F8K18826; SAJAC05T9FDU48674 to SAJAA05M8FPU54804; SAJAJ22H5F8V76484 to SAJAA2687F8V78814. Build dates: 18-8-2014 to 2-10-2014.
12-7-2016: R/2016/119: Jaguar XF TDV6 RHD 2016 and 2017 Model Year vehicles. DIESEL FUEL MAY LEAK AND IN EXTREME CIRCUMSTANCES CREATE RISK OF FIRE. Due to a misrouted fuel pipe a metal hose clip my chafe against a nylon fuel pipe and may cause a fuel leak. Fix: On affected vehicles reroute piping and replace any damaged pipes. VINS: SAJBB4AK1GCY00021 to SAJBB4AK2HCY30291. Build dates: 20-4-2015 to 23-5-2016.
30-11-2016: R/2016/250: Jaguar XF (2013 to 2015 Model Year Vehicles). FUEL MAY LEAK / RISK OF FIRE. It has been identified that the fuel delivery line/pipe may not have been installed to the correct specification. This could result in the incorrect tolerance between the fuel line/pipe and the vehicle under shield and the body. This can result in a chaffing condition and fuel leak. This will be highlighted to the driver by either a smell of fuel or pooling of fuel under the vehicle. Fix: Recall the affected vehicles to inspect the clearance between the under shield and the body and carry out remedial work as required, which may only be the fitment of additional retaining clips or the replacement of any damaged fuel line/pipe. VINS: SAJAA05M7DPS92080 to SAJWA0FS7FPU88784. Build dates: 1-5-2013 to 15-6-2015.  
That should give you the ammunition you need to check if any of them applied to your car and if the recall work was carried out by Farriers of Glenfield.
Click back to Honest John's Motoring Agonies 21-10-2017 Part 1 
Comments
Author

Honest John
Latest