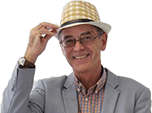 Honest John's Motoring Agony Column 29-07-2017 Part 1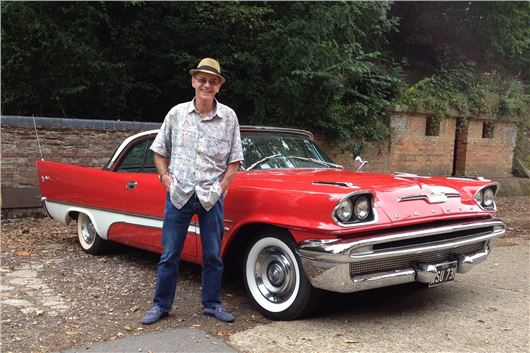 Published 28 July 2017
This week's motoring machinations concern lost causes, exchange rates, consequential damage, a losing battle, an uncool car and more to keep you out of the rain during this typical English summer. 
As usual, emails to Honest John should be addressed to: letters@honestjohn.co.uk  Please try to keep them as short as possible.
No connection?
I have a 2015 Corsa 1.2 SXi that has done 10,250 miles. Last month I lost 'drive' and the garage I bought it from diagnosed a U/S clutch and replaced the clutch assembly for £554. I asked if it came under warranty as I had only done 10k miles, but was informed that clutches are exempt warranties so I paid. 4 weeks later and 230 miles later I lost drive again. The same garage collected the car and informed me that the flywheel and clutch had gone and had to be replaced. They charged me £1,471 for the work. I complained bitterly about the fact that the new clutch had gone again, but to no avail and was informed if I wanted my car back I had to pay, which I did. My questions are: Should the garage have noticed a problem with the flywheel, if there was one, when they replaced the clutch assembly the first time? Should I have had to pay for the repair the second time as I feel the initial repair was not fit for purpose? Who can I complain to having got no joy from the garage?
DH, Fareham
This must be a dual mass flywheel to cost so much. You have a strong case to use Small Claims to sue for the cost of the first clutch replacement, but not for the more expensive second replacement that the car really needed. This is the link to make the Small Claim against the garage for the first clutch: https://www.gov.uk/make-court-claim-for-money/overview/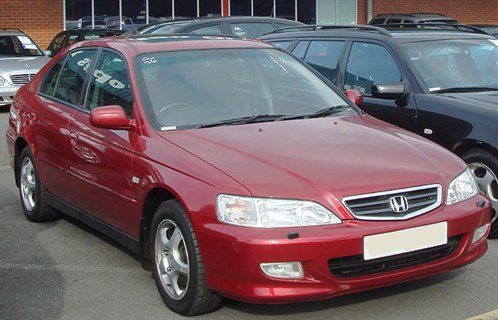 "In Accordance with your wishes…"
I bought a 2001 Honda Accord 2.3 VTI auto with 225k miles yesterday after a good test drive, for £300 by MasterCard, as a 4th car to preserve our Touareg, our Lexus IS250C (lovely) and our SC430 collected next month. The garage manager told me that they'd taken it in P/X for £300 but they would not show me evidence of that amount ("papers gone to accounts") except to say that would be their reserve price at Shoreham Auctions next Monday. The car's done 10k miles since a full service in May at 215k, so must be a well looked after taxi. I can call the seller; I have his mobile numbers on the stack of bills with the car. He apparently P/Xd it for a 2012 Accord, rather than keep it for another 50k miles. If the prior owner confirms he P/Xd it for less than £300, do I have any recourse? I offered less than £300 and they refused. I could stop the credit card transaction and leave the car there OR I could sell it for scrap. I'm happy to pay their PX price and keep the car as I get cheap servicing and repairs.
MK, via email
Come on. It's £300. That's buttons to argue about. I spent that on wine this week. If it was £1,000 and they'd only given £300 in p/x, maybe.
Snapped decision
Can you help me understand what happened in this situation? My son's 2012 Skoda Yeti with 74,000 miles (passed to him from me at 44,000 miles) recently came to a halt with all warning lights showing. The initial diagnosis (by a small independent garage) was a broken alternator belt. However, it would not start after a new belt was fitted. It was taken to a Skoda dealer who said that parts of the alternator belt had entered the engine and caused serious damage. He advised a reconditioned engine at a cost of £4,500. How can a broken alternator belt result in this situation? Should the belt wear not have been spotted on Service a few weeks earlier? How and why does a piece of a broken alternator belt enter the engine?  When I passed the Yeti to my son I thought he was set for a few years of trouble free motoring?
WP, via email
Presumably this is a diesel with a timing belt engine? What happens is that, though the top of the timing belt is protected by covers (to prevent sleeves being caught in it while the engine is running), the bottom pulley is unprotected. So, if the alternator belt fails and comes off, it can wrap itself around the lower timing belt pulley, taking off the timing belt. This engine was due a new timing belt, tensioner, waterpump and a new alternator belt at 5 years or 60,000 miles, whichever came first. Always wise to fit a new alternator belt at this time to help prevent what happened to your engine.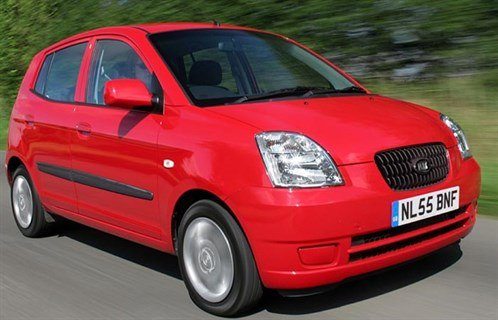 Scraping through
My daughter's 2005 KIA Picanto was badly scraped on one side. Repairs were deemed beyond economical, although still roadworthy, Cat C with salvage of £130. She has been offered £1,300 book value less £130 if she retains salvage. If she accepts the £1,170, they want a copy of the V5 and original MoT. She wants to keep using the car while looking for a replacement. Is that possible? Secondly, can you suggest a small 4-door, low insurance group and low road tax vehicle for around £3,000.
CE, Potters Bar
No such thing as an 'original MoT' any more because all you get is a print-out of data on a central computer. So no problem keeping a copy of the MoT and sending them the original print-out if that's what they want. The car remains MoTd. No problem in sending them a copy of the V5C either. But then she probably has to insure it anew because a settlement like this pays up her existing insurance. For £3k you can't beat a Yaris 1.3. Just don't buy one with an automated manual transmission.
Heated discussion
I had an awkward problem develop with my BMW 318i. It was registered in 1994 and I bought it at 2 years old with only 12,000 miles. It has been very sound except for a tendency to overheat when caught in slow moving traffic in the very hot weather. This was finally rectified about three years ago with a change of water pump and thermostat; the latter had to be done twice - the first proved to be a faulty component. Over the last few months, it has started to overheat again, particularly on longer runs. I suddenly see the temperature gauge moving steadily upwards and have had to turn on the interior fan and heating, coupled with slowing down to 40-50 mph to bring it back to normal. My garage has tried everything, from blowing through the whole cooling system, ensuring no air locks in the system, flushing out the radiator which does not appear to leak, I am not losing water and the fan spins when the engine is on. Though I am not doing so many long trips these days, things seem to start to go wrong after about 25 miles on the motorway at around 65/70. I have experimented with slowing down to 40 and it gradually returns to normal temperature.  However, speeding up again (or pushing the acceleration) seems to start it off again - so we come back to 40. Last weekend we set off from West London to Wiltshire (M3) in only moderate warm weather, but at 12 miles, up went the temperature so I reverted to 40 mph and it gradually came down again after about 5 miles. To avoid possibly getting stranded we abandoned our journey and coaxed the car home again.  On the way back I took the speed up again to 65 mph  - and up again went the temperature - so back to 40 we went. Very frustrating. I have since used it for a couple of short 5-6 mile runs since then with no temperature problem occurring. Are you able to give me any pointers as to what the heck is going on and whether it is curable. It has only done 123,000 miles in total and otherwise remains in very good condition overall for its age (now 23 years, but is always regularly serviced).
BD, via email
I had exactly this problem in a Triumph TR7 in the late 1970s. The reason was the shape of the front and the thermo-coupling for the radiator fan were inadequate so it did not cool properly. I think in your case the electric fan is not operating at speed so the answer might be a new sensor/sender switch in the cylinder block and if that doesn't work an additional electric fan on the radiator.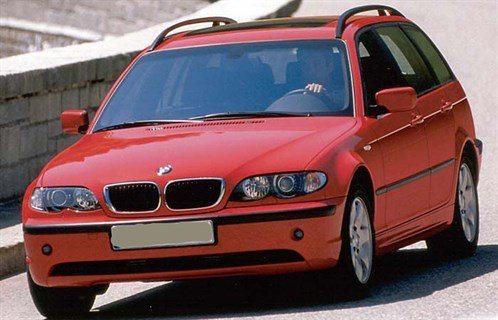 Letting go 
I bought a BMW 320i Touring new in 2001 and it has been serviced annually in a BMW specialist garage. It has been a fantastic car and I have enjoyed 95,000 essentially trouble-free miles. Then, last month, I needed to replace the petrol pump and had a coolant problem, that seems to have disappeared by using Radweld. The engine runs very quietly, uses some oil: 250ml in 400miles. It has been used as a general workhorse and so now looks a bit scruffy. After much prompting from friends, I have decided to invest in a new car and experience the latest motoring technology before I become too old. It seems a shame that on the second-hand market my pride and joy is now worth just a few hundred pounds. I would like it to go to a good home. What do I do?
MW, Stoke Poges
First thing, try advertising in the local paper and in local newsagents windows. Try for £950. Be prepared to accept £500. Don't let anyone test-drive it unless they are properly insured. Take payment cash only so it cannot be revoked. If you offer it in p/x then they will simply take that off any discount you might have got off the new car. Bargain hard for the new car. You might get 20% off.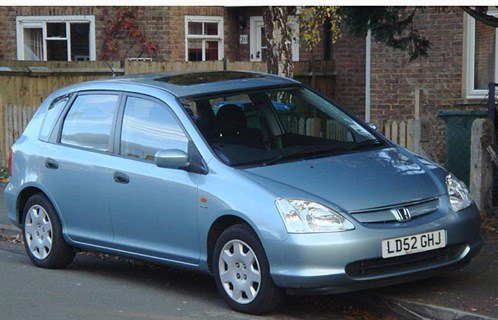 Central intelligence
We read more and more about the increasing width of successive models of cars but the never changing width of parking bays. I understand that regulation over side impact protection mean thicker doors and sills, but why do we have to suffer such large midline structures, including the gearshift and hand brake? My brother who is a designer in the industry says that body stiffness is reliant on this midline structure, but surely the sills contribute sufficiently? Certainly with an increasing tendency towards electronic parking brakes, or, like Mercedes and Lexus, foot parking brakes, and simple knobs for automatic gears, couldn't they be on the dash or wheel, creating scope for reasonable compromise? I'm still looking for a car where exit for all occupants can be from either side.  Both the Honda CR-V and Citroen C4 Picasso fit this request but both are somewhat bigger that I wish. Neither have large midline obstacles that one needs to abseil over to get out the opposite door.
CS, Cellardyke
Honda did offer this feature in the 2001 Civic 5-door and CR-V that shared the same floorpan. The CR-V even offered 'walk-through' to the back seats. But, according to Honda, buyers demanded oddments trays for their phones, etc. in the centre of the car and this was what led to the through-access facility being removed. Common sense always takes a back seat to marketing, which is why the current generations of MPVs, and particularly SUVs, are so compromised in order to allow for the fitting of fripperies.
Give us a steer?
I have a big problem with my 2012 Vauxhall Meriva. A light came up onto the dashboard, Code 68, and the car just gave up on my driveway. The steering was heavy and I couldn't move it. It's now in a garage and looks like it's going to cost me at least £1,000 to fix it. Can you advise me on this Please? I brought it March 2016 and it has approx 42,000 miles.
LM, Twickenham
As you probably know, Vauxhall had a big problem with the electric power assisted steering of first generation Merivas. If a driver holds the steering on full lock it burns out the power steering motor. (But they don't tell you that.) The issue got Watchdogged and Vauxhall has been fixing 1st gen Merivas FoC up to 10 years old. So if your gen 2 has a decent service history there is every chance they will fix yours FoC as well.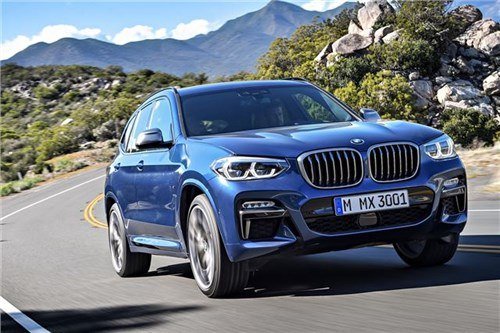 To D or not to D?
I have a 3-year old BMW X3 2.0 litre diesel. I have had the car since new and have completely enjoyed the motoring experience it has given. I will probably change within the next six months or so and am considering the same again or something similar. Because of alI the adverse press stories, I am concerned about the future of diesel vehicles in the UK, should I only be thinking of petrol or petrol hybrid when I do change? I would appreciate you thoughts on the matter?
JJ, Swansea
There is now a new X3 to replace your F25 model. EU6, EU6b and EU6c diesel have a future. In a couple of years time new petrol engines will also have to be fitted with particulate traps. The problem with modern diesels is the cost of maintaining the emissions equipment of EGRs, DPFs and AdBlue heaters. But there is no denying their comparative efficiency. The week before last we got twice the mpg from a Mercedes E Class diesel as from its petrol equivalent. Over the last week and 1,750 miles I achieved 47mpg from a huge G32 BMW 530d Touring that is capable of 155mph and 0-60 in 5.4 seconds. That's amazing.
Exchanging fluids
We have a VW Golf Mk6 TSI fitted with 7-speed DSG gearbox which has covered 43,000 miles and is due for annual service. Is it now also due for a gearbox oil/filter change? I hear conflicting accounts on this point. Can you also tell me how to reset the service mileage? 
JG, via email
A dealer or someone with a VAG electronic interrogator would have to re-set the service indicator to 10,000 mile intervals. I assume that your car was TSB recalled when in for a service to have its synthetic transmission fluid replaced with mineral. If this hasn't happened, it needs to happen. After that, VAG says it never needs to be replaced again. But independents take a more cautious attitude and suggest a change every 4 years or 40k miles whichever comes first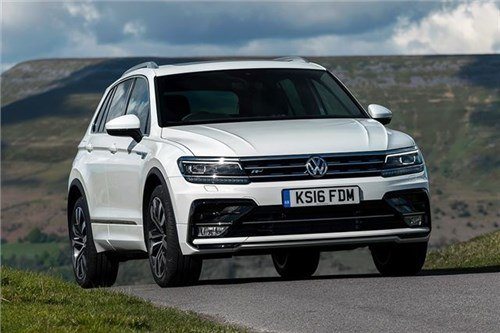 Putting on wait
I wrote to you recently, asking if you knew why the factory build of my VW Tiguan may have been delayed. I have just read your column in the Telegraph regarding a delayed Audi A3. My build date for a Tiguan 1.4TSI SE Nav has gone back from week 22 (when ordered on 18th March) to week 25, week 31 and now week 35. The dealer has not been able to give me a satisfactory answer, other than to say, "we will refund your deposit if you so wish, and cancel the order." One guess on his part, was an increase in demand for petrol versions at the expense of diesels. I'm not convinced. Do you have any ideas what is going on?

DC, via email
Another reason for this is EC fines for corporate average CO2 over 130g/km. To avoid this, manufacturers need to sell mostly diesels, which average much lower CO2.
Shifting circumstance
Currently, only the 1.6 petrol B-Max has an automatic gearbox option. Recently a Ford salesperson hinted that the 1.0 litre model B-Max may have an automatic option in the near future. Can you confirm if this accurate please?
RR, Grendon Underwood
The B-Max is to get the chop entirely in September and the dry clutch tow torque Powershift has been troublesome so I can't envisage this happening. Ford now seems to be shifting to 6-speed torque converter autos for its 1.6/1.5 petrol engines.
Click to Honest John's Motoring Agony Column 29-07-2017 Part 2
Comments
Author

Honest John
Latest