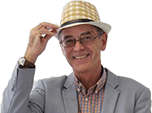 Honest John's Motoring Agony Column 10-06-2017 Part 2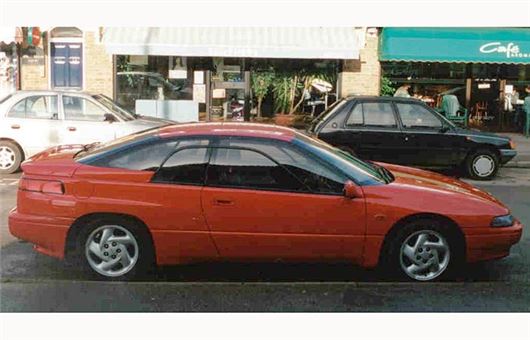 Published 09 June 2017
Click back Honest John's Motoring Agonies 10-06-2017 Part 1
Unsensored
My father died last year aged 90 and my mother is now 86. She owns a rare Subaru SVX from 1997, number plate A1 SVX. She is completely reliant upon it for getting out and about. Unfortunately, the Crankshaft Sensor has broken, Part Number 22053AA020 and without it the car will not start and is useless. Both the garage and I have been desperately trying to find one anywhere in the world but it looks like they are no longer produced. It would be fantastic if you could find one.
MH, via email
I drew a blank with parts suppliers too. Probably the best people to try are: http://www.apiimpreza.com/ They grew out of a 2nd hand Japanese engine supplier into a Subaru specialist. Good people.
Faults alarm?
Recently I had my Volvo V70 routinely serviced and MoTd for the first time at an authorised Volvo dealer. The cost was nearly £400. The garage rang me to suggest new tyres, new disc pads for the brakes, laser wheel alignment and a change of brake fluid. I had already been told that the car had passed the MoT, so I declined any further work. This would have taken the total bill to well over £1,200 and had been suggested the year before as well. Now I don't trust that garage to put my interests first and am considering using a local garage that has a good reputation for honesty, fairness and pricing but am concerned that computer diagnostics won't be up to Volvo standards. Should I be worried? Also, how do mobile breakdown services such as the AA and RAC deal with the variety of computer systems they have to deal with?
PM, via email 
The AA and RAC have basic diagnostic systems that cope with most eventualities, but not online systems that can connect a fault with the car directly with the manufacturer. It is possible that your car will need new brake pads before the next annual service and if you don't get them fitted you could damage the brake discs. Brake fluid can be tested for moisture and other contaminants and only needs to be replaced if these are excessive. You can check the tyres yourself. Michelin says its tyres are safe down to 1.6mm. Other makes may need changing at 3mm.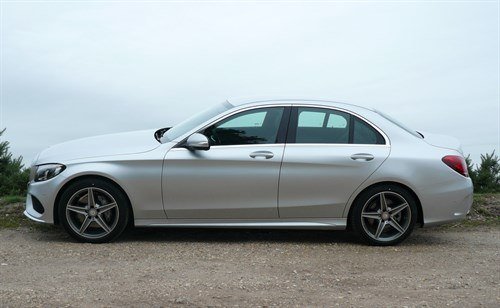 Lower Class
I have bought Mercedes C-Class for over 20 years. Seven years ago (in your column) you advised me to make use of drivethedeal.com and BCA Sure-Sell. I have just bought my latest C-Class through drivethedeal (saving over £8,000 on a £32,000 car) and sold my old C-Class through webuyanycar.com at a fair price. So thank you again. (How do chandeliered crystal-palace main dealers survive?)
GB, via email
Pleased to read that. The glass palaces make in back on servicing and repairs at £150 an hour.
Lessor evils
If you're writing up the FLA car finance figures showing record levels of car finance deals in March, the following quote might be of use: Alex Buttle, director, car buying website Motorway.co.uk, comments: "The car finance industry might claim they are lending responsibly, and that may well be the case, but they can't control car values. Why is that a problem? Well we're in the midst of a diesel vehicle crisis, and diesel prices look vulnerable. In fact, our figures suggest diesel prices could fall 10-15% over the next 12 months. Car finance deals, of which many will be diesel cars, are at record levels as diesel car values are starting to fall in the wake of some pretty negative news. We could be looking at a perfect storm, as the majority of car finance deals are PCPs, which are calculated according to how the car depreciates, at a time when car values could start falling at a rate of knots. There could be a lot of diesel car owners concerned about the car finance deals they've just taken out and worried that the value of their car will drop and put them in negative equity territory at the end of the deal term."
JR, via email
Many thanks. We've been predicting this for a couple of years due to the high cost of maintaining diesel emissions equipment after 3-4 years. But the problem is not for private individuals on PCPs because most PCPs leave them in negative equity anyway and the dealer sweetens the situation with a deposit contribution towards another PCP. The real problem is for leasing companies heavily weighted into diesels that have based their lease payments on residuals that cannot be realised. We can expect a few bankruptcies there.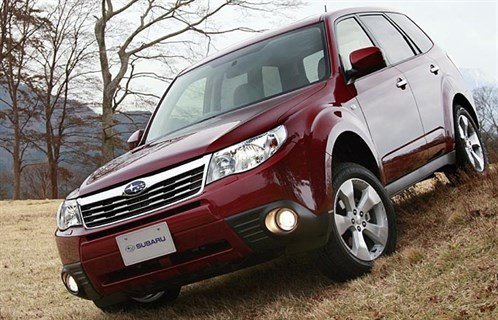 Poor Boxer
I have an eight-year old Subaru Forester Boxer Diesel with 120k miles. It is clearly out of warranty, but with FSH. Post-warranty I was a little behind service schedule on mileages. All but the last service were carried out at Subaru dealers (Ashburton Motor Works) bar the last one carried out at a "Subaru Specialist" (ex dealer) Mantles in mid Wales, where I now live. The service I have received from both dealers has been exceptional, especially Ashburton with whom I have been a long-term customer. We are on our fourth Subaru, so I would see us as loyal customers to the brand. Indeed I loved my car, especially its surefooted ability on wet/snow and tons of low-end torque. I recently drove over the Cambrian mountains on the old coach road from Aberystwyth to Rhayder. Had I realised how much snow I would encounter I would have stuck to the main road, but by the time I realised conditions were bad it would have been more risky to turn back. Absolutely no issues with grip, just taking everything really gently. It gives (or rather gave) so much confidence. I think also I am a reasonably careful driver. So for example I am on my third set of tyres from new, getting nearly 50k miles per set of Yokohamas. A couple of weeks ago, a sudden odd noise from engine and weird feeling on clutch. I dropped into Mantles, where they identified a crankshaft oil seal leak (new because never any oil on drive, and my car was virtually a non-consumer of oil between services). Diagnosis was imminent crankshaft failure with advice not to drive any further. Car then recovered to Ashburton, where they are absolutely certain that the crankshaft has failed, and is on point of breaking. This is a problem that they have seen on a number of occasions. My understanding is that crankshaft failure causes bearing failure and then oil leak and if the car continues to be driven the crankshaft completely breaks causing the engine potentially to seize. Given that these vehicles are often used for towing, that isn't a pretty picture. An Internet search confirms that this is a recognised issue on Subaru Boxer Diesel engines. It is certainly a problem recognised by my dealer. Indeed in my visits to Ashburton, I know that another two vehicles have turned up with identical problem since mine. I believe that the crankshaft was modified and this problem is no longer occurring on more modern Boxer Diesel engines.
PL, Wales
Thank you for the additional information. This was covered here: http://www.honestjohn.co.uk/carbycar/subaru/forester-2008/?section=good/  And here: http://www.honestjohn.co.uk/carbycar/subaru/legacy-and-outback-diesel-2008/?section=good/ But if the importer is not willing there is little chance of redress at 8 years old and 120,000 miles. Well outside any legal liability: http://www.honestjohn.co.uk/faq/consumer-rights/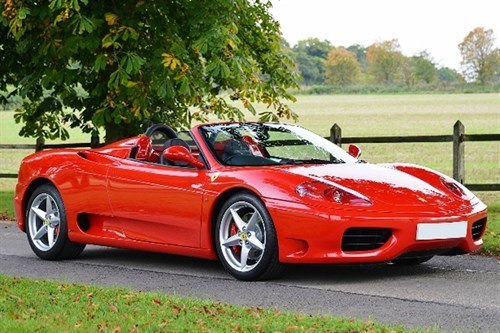 High maintenance
I have a 2003 Ferrari 360, which has been maintained by the main dealer I bought it from. Does the main dealer stamp in the warranty book add any value now, given the age of the car? I am now getting somewhat cheesed off by the dealer trying to "build the bill" every time I take it in with things that I "might" want to have done to it. There are a number of specialist service centres that have good names on the forums and verbally through the Ferrari Owners club so I was thinking of going to one of them in future but clearly don't want to jeopardise the future value of the car.

GF, via email
Cambelts are crucial, but you already know that. Some of the independents are just as expensive as Ferrari dealers. What I'd do is network. Ask around. Ask fellow owners. Check the forums. Join the club. That's where you'll get the best, most relevant information. These people are good, but expensive: http://www.dkeng.co.uk/ These people are also recommended: http://www.theferraricentre.com/ More useful information here: http://www.walkersport.co.uk/360-buying-guide.htm/ But there's no substitute for asking around.
Emissive missive
I have recently written to my local Surrey County councillor. Could you please confirm that the statements I have made, specifically concerning cushion humps, are factually correct. Below is the text of that e-mail: "Dear Liz, I am afraid it's me again about my 'favourite' subjects, speed bumps and traffic lights. I have waited until after the local elections and after the publication of the government's paper on the consultation regarding road pollution, which, among other proposed measures, also targets '…tackling road humps and poorly managed traffic lights that increase congestion and pollution'. Initially I was prompted to write after seeing your election leaflet in which you appear to endorse the installation of speed bumps and, apparently, the dreaded cushion humps in particular, beside one of which you are pictured. You may remember in our meeting last year that I raised the subject of the damage that these cushion humps cause. In fact I said that they seem almost specifically designed to cause as much damage as possible on a number of different levels. It was difficult to fully make my case in such a short period of time, particularly since there seems to be a mind set in Surrey that makes them adamant in installing these at, seemingly, every opportunity. I am now taking the opportunity to expand on my reasoning. In order to make my argument quite clear I am attaching a couple of pictures. The first shows three sketches. At the top I have shown how the suspension on a vehicle is designed to operate. In the middle I have shown how the suspension operates when a vehicle straddles a cushion hump. It places unnecessary stresses on the bearings. Modern vehicles are manufactured to very high standards but continual straddling these cushion humps steadily increases wear on the bearings until they fail much earlier than their design life. Usually the first sign of this is a 'rattling' from the suspension, which is an indication that the bearing is failing. In addition to this the inside shoulders of the tyres are unnaturally worn by the shoulders of the cushion hump. Please see the second photograph which shows graphically the wear inflicted on a road hump. This is just one. Most cushion humps show over time wear like this to a greater or lesser extent. The wear to the tyre and the cushion hump can be likened to the wear when you use a pencil rubber on paper. There is considerable wear to the rubber and it is only after using the rubber several times on the same piece of paper that the wear to the paper becomes apparent. Even worse with a tyre is that the wear, being on the inside of the tyre, is not immediately noticeable. For many motorists the first indication that something is wrong is when the vehicle fails its MOT or is identified during a police stop.  That's only half the story. Most motorists either do not slow down or slow down only slightly. However the hidden wear to their tyres is substantially increased and very little benefit, if any, is obtained from reducing the speed of traffic. For those that do slow down there is still wear but the pollution produced by the vehicles is substantially increased. Finally I would ask you to turn your attention to the third diagram on the first picture. This shows the only way to cross a cushion hump and produce the least wear and damage to both tyres and suspension. I am not the only driver who does this but the maximum speed should not exceed about 6 mph. However this action substantially increases pollution both from the vehicle itself and any other following vehicles. When we met last year it was, if I remember correctly, with Andrew Milne. As a senior person in the Highways Department he should be fully aware of the issues. However, when we drove away from the on-site meeting I was surprised to note that he straddled the cushion humps. Either he wasn't bothered by the damage he was doing to his car or perhaps somebody else picks up the bill. Finally in our meeting I also took the opportunity to comment on the extraordinary number of traffic lights installed by Surrey County Council. Hopefully all those involved will be taking due notice of local and national government concerns over the additional pollution generated by too many traffic lights. I would appreciate hearing from you in due course.' For many years I have regularly contacted Surrey County Council to complain about the proliferation of damaging cushion humps and the increasing numbers of traffic lights which are expensive to install, use energy that we should be making every effort to conserve and add substantially to vehicle exhaust pollution. Last year I managed to arrange an on-site meeting specifically to discuss what I considered to be dangerously sited cushion humps on a blind bend. At the time I also raised the question of the proliferation of traffic lights, many of which now have four sets facing each way, even on single carriage roads and the increasing use of double banked sets where there are no sight problems. I particularly referred to a local road which has six sets of lights in just over 500 yards. Only two sets relate to side roads, the others being solely pedestrian. His only comment on this was a throw-away remark that others have asked him whether it would be possible to put in even more sets. Several years ago a member of the highways staff told me confidentially that Surrey has an unwritten rule that all traffic installations must be 'gold plated' to ensure that, should there be a claim against the council, they would be in a position to defend themselves by demonstrating that they had done more than enough to ensure road safety. With apologies for such a long missive.
AL, Woking
I completely agree. You could add that the percussion cased by large vehicles mounting platform type speed humps sends tremors through the foundations of the road that not only lead to damage to nearby buildings, but also to the collapse of drains and tunnels under the road. This was illustrated by the collapse of Thames Street, Weybridge outside St George's College Prep School when the speed hump subsided into the tunnel below and the road had to be closed for 3 months at colossal expense for ground works and repairs to be carried out.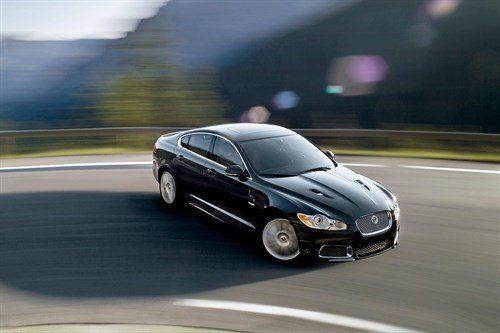 Courting disaster 
I have an issue that I hope you can give me some guidance on. I bought a Jaguar XFR 100 Stratstone Le Mans limited edition. It is a 5-litre Supercharged V8. The advert below (which is the original provided by Autotrader) states twice in the description that it has full Jaguar/Dealership service history. I had the car only 5 weeks when the engine blew up. I had no warning lights or error messages coming up on the dashboard or via the on-board computer. I did not drive the car aggressively or excessively hard. My typical journey was between Bristol and Basingstoke and I would generally set the cruise control to 80/85 mph, or I would drive between the train station and my lodgings through town, a journey of circa 4 miles. I had to have the vehicle recovered to Basingstoke in the first instance and then to Lichfield where the mechanic the supplying dealer uses is based. He did an initial check of the vehicle and when I contacted the dealer to find out what was wrong and why the engine blew up, his opening gambit was to tell me there was no oil in the engine and that it was my fault as it states in the hand book that you should check the oil once a week. He would use this as his legal defence if I wanted to go down that route. All the advice on getting the car fixed and sorted was from him. He even sent me a picture of an oilcan showing that there was only 2.5 litres drained from the engine, which should have had at least 7 litres. After a couple of days he informed me that he had located a replacement engine priced at £4,500, and if I transferred the money immediately, he could secure the engine. He also informed me that as a 'goodwill gesture' he would pay for the fitting of the replacement engine. At this time I was having personal issue where I had recently had a CT chest scan which could possibly be cancer. Due to this, both my wife and myself were not thinking clearly and were certainly off baseline. All I wanted was my prized vehicle back, so I transferred the money, only to be told the following morning that he was unable to secure the replacement engine. I managed to locate another engine from a different supplier and he said they would make the arrangements to have the car transported. The price of this engine was £5,000, provided my engine was serviceable and £6,000 if not. So to enable him to handle this, I transferred a further £500 at his request and again, he said he would pick up the shortfall as a 'Goodwill gesture'. I told him verbally on the phone many times that I was not happy with having to pay such a large sum for a vehicle that I only had for 5 weeks, but again he said that the fault lay with me for not checking the oil. He has since returned the £5,000 paid to him so I can deal directly with the company supplying the replacement engine, but before he would give me my money back he kept trying to pin me down with a text to admit liability. I spoke to a person at a Jaguar dealership in Basingstoke and he said to me that it sounded like he had not performed a pre-delivery inspection, despite the car having a new MoT. I spoke to the dealer again to ask why he had not performed a pre-delivery inspection, but he said that he did, which I cannot disprove as I did not have a pre-delivery inspection document. The advert said full Jaguar service history, but the service book says it was last serviced 18 months previously at 52,000 miles. The car had 68,000 miles on the clock when I bought it and the books states the service schedule should be 10,000 miles or yearly, whichever comes first. What can I do? The Autotrader ad read: "FJSH, Stratstone Le Mans Edition, Only 25 White ever Made, Sat Nav with Reverse Camera, Heated and cooled Blk soft grain Leather, Blk Grille, 2 x Keys, Upgrades - Jet Jaguar Premium Suedecloth Headlining, Red Brake Calipers for XFR, Parking Aid Pack with Rear Camera, Next MOT due 21/08/2017, Full dealership history, Black Full leather interior, Standard Features - Satellite Navigation, Climate Control, Cruise Control, Parking Aid (Rear), Seats Heated (Driver/Passenger), Alarm, Alloy Wheels (20in), Black Pack Dark Grey 20in Draco Wheels, Computer (Driver Information System), Electric Windows (Front/Rear), Heated Front Screen, In Car Entertainment (Radio/CD Autochanger), Paint Metallic, Rain Sensor, Seats Electric (Driver/Passenger - Driver Memory), Telephone Equipment (Bluetooth Interface), Tyre Pressure Control, Upholstery Leather. polaris, Ltd Edition includes:- Lightweight Quad Exhaust, Colour Coded Paintwork Inc Rear centre Jaguar Panel, Black Front Grilles with 20" Blk Alloys with red Calipers, Chrome Finish twin Bonnet Louvers with Supercharger Script, Smart Keyless Entry, Embossed Leather Headrests, detailed with the stratstone Le Mans emblem, Carbon dash inlays, Part Ex, Warranty, Finance, £21,950 "
MS, via email
You don't say how many miles you did in the 5 weeks between purchase and engine failure. I'd guess less than 2,000. Since the full cost of a replacement engine is likely to be less than the Small Claims limit of £10,000, if I was you I'd get three competitive costings for fixing the car and take the matter to Small Claims: https://www.gov.uk/make-court-claim-for-money/overview/  Your problem with this is the dealer might escalate it to a rejection of the car and that would mean full County Court, solicitor, barrister, etc., and far greater costs. But I think if it stays in Small Claims you have a better chance of winning than of losing. Your case precedent is Clegg v Olle Andersson, House of Lords 2003. That affirmed your basic right. In the case of a car, a 'supplier' is automatically deemed liable for any fault that could have been present or developing on the date of purchase. You don't have to prove this, but your evidence is that the car did not have the FJSH (which you will need to translate to the judge) and had not been serviced between 52,000 miles and 68,000 miles. The likelihood is that this lack of servicing (not your failure to check the dipstick) directly led to the failure of the engine. Law here: http://www.honestjohn.co.uk/faq/consumer-rights/
Comments
Author

Honest John
Latest