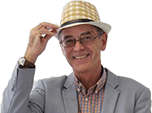 Honest John's Motoring Agony Column 27-05-2017 Part 2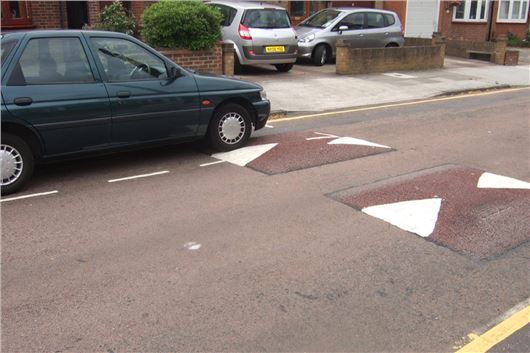 Published 26 May 2017
Click back to Honest John's Motoring Agonies 27-05-2017 Part 1
Proving the point
Evidence was presented in the High Court today that 64 people are killed per day by Air Pollution. Deaths by road accident in 2015 were below 5 per day. Road traffic is blamed more than anything else for air pollution. Logic suggests that any action to reduce pollution from road vehicles should be a priority. Cars produce less pollution per mile when they can travel at between 40 and 65 mph. Pollution doubles at speeds between 20 and 30. Speed humps, traffic lights and calming and speed limits all now need to be reviewed with these points in mind as priorities. It may mean larger numbers of pedestrian deaths but that would be outweighed by the number of lives saved  through cleaner air
PO, Claygate, Surrey
Happily there has been an attack of common sense and no new road humps are being installed. What most people don't realise is that when the labour government smugly diverted road maintenance funds to 'traffic calming measures', fortunes were made by councillors, council officials and contractors in installing them and that has led to considerable damage to road sub-structures and to adjacent buildings as well as to vehicles, in addition to the pollution.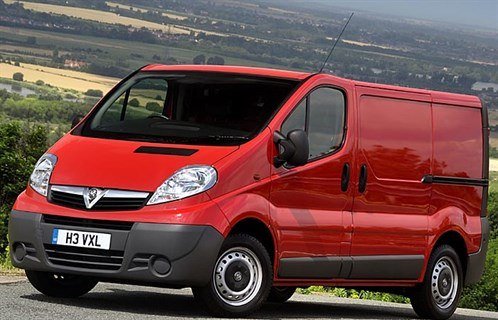 Nipped in the bud
I drive a Vauxhall Vivaro van. The speed limit on the A303 Ilminster bypass is 60. I was doing 65, and the NIP I received states that the speed limit was 50. It was a mobile manned speed camera, and I do not think this information is correct. There is an allowance of 10% for the speed isn't there? Please get back to me asap.
DF, via email
The 'national' speed limit for cars on single lane roads is 60mph; for vans and trucks it's 50mph. On dual carriageways it's 60mph.
Mismatch
I have VW Tiguan 2013 four-wheel drive. Last year, one of the rear passenger side tyre started to bulge so I just changed that tyre with the same make but not with the same treads. I have been told that I should have changed all 4 tyres. Is that right? If so, have I damaged my car?
MK, via email 
Yes, otherwise you get problems with the centre diff because the disparity in tyres is interpreted as slippage.
Electric avenue
I wish to buy a small petrol hybrid car that is capable of tackling long motorway journeys in addition to the urban short trips, yet can genuinely do 60mpg and is automatic. I have a budget of up to £15,000. What would recommend?
JK, Wirral
No new Honda Jazz hybrids so there's only one: the Toyota Yaris hybrid: /road-tests/toyota/toyota-yaris-2017-range-road-test/ New, it's now a bit more than £15k, but worth paying the extra if you have to in order to get a new one with full 5 year warranty (that you are highly unlikely to need).
Northern higherland
I have recently and suddenly become disabled following treatment in the ICU of a local hospital. A rehabilitation programme has left me sufficiently mobile to return home with the assistance of walking aids, but I hope to be able before long to resume driving. I fear that there is no realistic prospect of my being able to drive my 2015 Ford Focus Zetec Automatic with its very low driver's seat and I am currently reliant for transport on my wife, whose car is a 17 year old Toyota Yaris Automatic. The best answer for our future needs would be a vehicle that makes provision for my disablement, but which we can both drive. The ideal solution would be a small car, with sufficiently high front seats for me to be able to negotiate without difficulty and with driver's seat adjustable for both our heights (5'10" and 5'5"). It would need to be ideally 4 or 5 door and with a boot large enough to hold a 3-wheel Rollator. In view of our advanced years (79 and 82) and questionable future mobility, a second-hand car, possibly 4 to 5 years old, would seem indicated. Any advice would be greatly appreciated.
NM, Belfast
Your best bets are probably a Hyundai ix20 1.6 automatic or a KIA Venga 1.6 automatic. See: /carbycar/hyundai/ix20-2010/ and /carbycar/kia/venga-2010/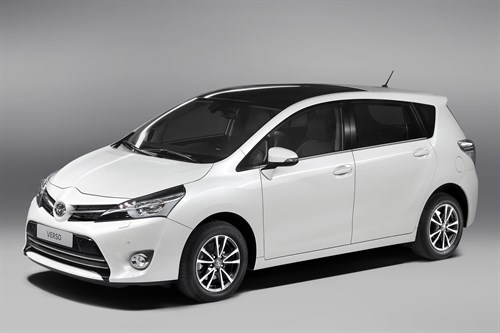 Automatic reply
I was wondering if you could kindly explain to me the difference between a semi-automatic and M-drive? I am trying to buy a Toyota Verso 1.8iValvematic Multidrive with fully automatic gears, but I can't seem to understand this m-drive. Does multi drive mean the same as semi-auto? I don't want to buy a semi-auto after a bad experience with one.
MK, via email
A Toyota Verso 1.8i Valvematic Multidrive S is a CVT, not an automated manual. It works very well.
Cash injection
Regarding a failed fuel injector in a Ford C-Max 1.6TDCI after 19,000 miles, I complained to Ford and these are extracts from the response: "I have reviewed your vehicle details and can confirm there are no common issues on our database. If there was any form of known concern relating to your vehicle, Ford Motor Company would issue a recall, and ensure you a notified by letter…Whilst we are sympathetic to your situation, as your vehicle is now 37 months outside of the applicable warranty period; unfortunately, we are unable to financially assist on this occasion." 
DB, via email
Yes, basically they are saying your car is more than 6 years old (36 months + 37 months), so it is one month outside the 6 years that SoGA and case law deems to be a "reasonable" life for a high cost consumer durable such as a car. Despite what they write this is a common problem with this engine. Had it been a KIA it would still have been under the 7 year KIA factory warranty.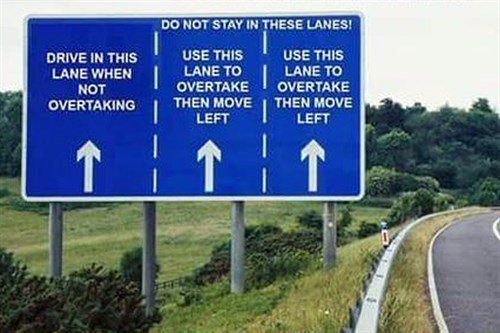 Shifting to the right
Why don't the gantries on the M25 say 'Get out of lanes 2 3 and 4, there's no one in the nearside lane'? It would save me negotiating 3 lanes every time I need to overtake. Why don't the police prosecute these morons?
JM, via email
There aren't many police traffic patrols out there these days because the country can't afford them. But those that are there do sometimes pull over the CLOGs. There have been some high profile cases where indignant idiots have even been taken to court. And the matrix signs often do state 'Keep left unless overtaking.'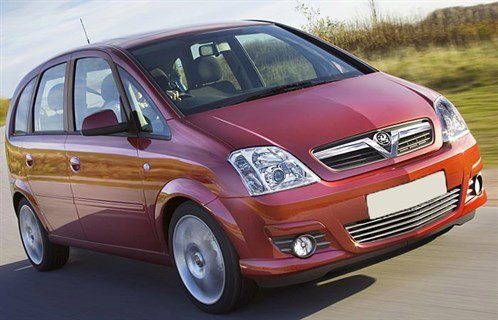 Ditched helm disease
Is there a cut-off date for the free repair of Vauxhall Meriva power steering? I put my 2005 Meriva in for free repair and they told me I am 1 day late. It was registered on 26/04/2005.
RO, via email 
That makes it 12 years old. Way past its design life. Fair enough to call an end to free replacements.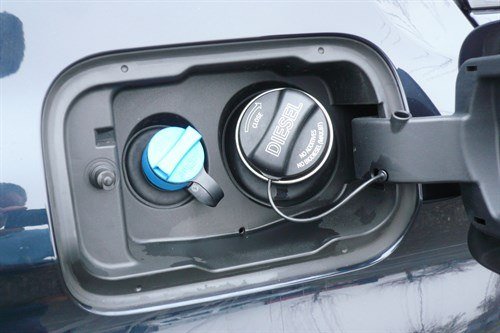 Blues in the night
I have just bought a new BMW 5-Series diesel. The salesman went to great lengths to tell me that under no circumstances must I forget to put 1 bottle of AdBlue per tank of fuel in the car. What would happen if the fuel station did not have any and I had to drive without it?
DH, Hove
You can buy it in 10 litre containers for £16 at almost every fuel station. Then, even in the rare case that one does not have, it you can replenish as much as you need
Summing up
I drive an 18-year old Jaguar S-Type 3-litre auto. Recently, with the MoT imminent, I took it into Halfords (formerly Nationwide) and asked them to quote me for the work necessary to pass the test. I know it needed 2 new tyres and there was a continual clunking from underneath, probably worn bushes. They road-tested it and put it up on a lift and quoted me £365 to do this. A bit more than I hoped but not outside my limit of £400; about half the value of the car. I told them to go ahead. A few days later I left it with them to do the work. When doing the MoT I got a phone call advising that 2 new gaiters were needed somewhere underneath; another £55. You can guess that I was not happy but decided to go ahead although pointing out that they should have spotted that in the first place when the car was up on the ramps. Total cost now £420. I collected the car with the MoT and drove it home, about quarter of a mile of smooth road and did not hear the clunking. I didn't use the car for a few days but when I did the clunk was once again there, clearly not repaired so I went back to Halfords at my first convenience, probably about 2 weeks after the MoT. I asked about the clunk and they road tested it again. This time they advised that the problem lay in wear on the steering drop links, repair cost £85 each side. When I complained that they did not find it in the first place the answer was that it must have happened since the MoT. That meant that m repair bill was now £580, well beyond what I was prepared to spend. Given that quote at the outset I would simply have cut my losses and sold the car for whatever I could get. The garage was not going to shift so I wrote to Halfords complaints Dept. The response claimed that the clunk could have happened since the MoT, or that it might have been masked by the other clunk they had repaired. However they offered me a free service and an MoT as compensation "for the inconvenience" but did not offer to repair the problem they had missed. What please are my rights in this?
IP, via email
You could try a Small Claim if you really want to but it's an 18 year old car so I don't think you have a very strong case. If you intend taking that route, then forewarn Halfords beforehand and they might settle. See: /faq/consumer-rights/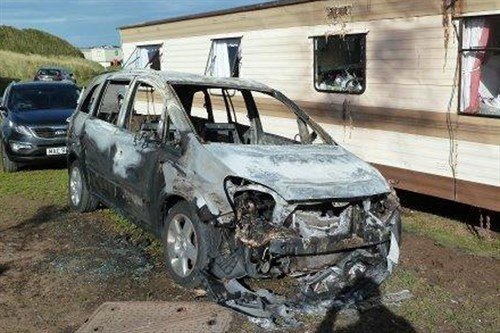 Burning question
I am thinking of buying a Vauxhall Corsa as a first car for my son. Our nearest Vauxhall main dealer advises that it is only the Zafira that has had problems with fires and that there have been no problems with Corsas catching fire. Are they being honest with me?
NE, via email
Zafiras only ever caught fire if their windscreens has been replaced and a shield to prevent rainwater getting into the vertical heater fan had not been replaced. This rusted the heater motor that would then only work on maximum setting. A cheap and dangerous backstreet bodge was to bridge the resistor fuse so it would still work on all settings, but was then likely to overheat the wiring and catch fire.
DS stress purchase
On 22nd December 2016, my partner and I bought a Citroen DS5  from what appeared to be a reputable dealer in Christchurch, via Autotrader. On 24th January it began to display running problems, the AA were called when the car broke down. The dealer was contacted, but would not return calls so details of the perceived problem as documented by a garage were e-mailed to the dealer. He refused to accept the findings and insisted we take the car to a garage of his choice, which we did. The car was left with that garage from 25th February until 10th March during which time nothing appeared to have been done either to determine or fix the fault. The car on return had also been left with a flat battery and this created all manner of problems later on. My partner needs the car for work but it subsequently broke down on 14th and 15th March and both times the AA were called and a new battery was purchased. By now the keys needed reprogramming as well, so in order to use the car it had to be taken to a garage for a complete repair. This was done at our expense and cost £500. My partner then decided to cut his losses by seeing if he could sell the car as it was finally roadworthy, only to be told by a potential buyer that the car had been re-sprayed and it looked as though a new door had been fitted. At this point we contacted the dealer via letter, using a template supplied by Which Legal, advising him that we wished to reject the car as it was not as advertised and had not been fit for purpose. The dealer did not respond. The car came with a new MoT and service, although details of the service were not available. On going back through the paperwork and finding the details of the MoT, the mileage on 14th December 2016 was 87,041, but when we bought it on 22nd December it was 84,768, as stated in the Autotrader advert. The mileage in January 2016 was 86,806 so it would appear that the car only did 235 miles in 2016 as well as going backwards in the week from 14th to 22nd December 2016! Clearly something is horribly amiss. I realise we should have checked more thoroughly on purchase and we made the mistake of assuming the dealer was genuine. What can we do at this point? I have written to Trading Standards, but am still awaiting a reply and attempting to contact the dealer is pointless as he does not reply, nor does he appear to belong to any trading association. Any help and advice would be very welcome.
VC, via email
Immediately engage a solicitor, reject the car and take the matter to the County Court. Assuming you get a ruling in your favour, you must then apply for a High Court sheriff's order to seize assets to the value of your claim, plus their costs, from the defaulter. Do not rely on a CCJ (County Court Judgement). Do not take the matter to the Motor Obudsman. See: /faq/consumer-rights/ If you don't want to go to the immediate expense of a solicitor you could seek help from Trading Standards, but because the cost of this car must have bee more than £10,000 you cannot go down the Small Claims track.
Click back to Honest John's Motoring Agonies 27-05-2017 Part 1
Comments
Author

Honest John
Latest