Honest John's Motoring Agony Column 20-05-2017 Part 1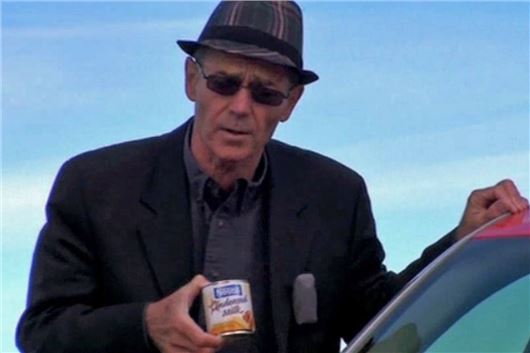 Published 19 May 2017
This week's motoring moans embrace a half braked idea, superficial impressions, unhappy recollections, a stranded camper, a mistaken identity, sheer decadence and more to whet your appetite while the rainfall wets your lawn.
As usual, emails to Honest John should be addressed to: letters@honestjohn.co.uk  Please try to keep them as short as possible.
Feeling groovy
I've now replaced the tyres on the KIA Rio I wrote to you about a few days ago but the tyre people pointed out that my rear pads were worn out and grooves had been worn in the discs, which should also be replaced. I know brakes and tyres would not normally be covered by a warranty, but having paid over the odds for the car from the KIA dealership, to find the brakes so worn out after exactly six weeks of ownership was another disappointment (ditto economy, now up to 38 mpg on long runs but still disappointing). Do I have any redress on dealership for the brakes? I haven't had them done yet. The car came serviced and with a year's MoT.
GK, Balderton
If this happened just 6 weeks into your ownership of the car then the problem with the discs was present or developing on the day you bought the car and the dealer is liable to replace them. See: /faq/consumer-rights/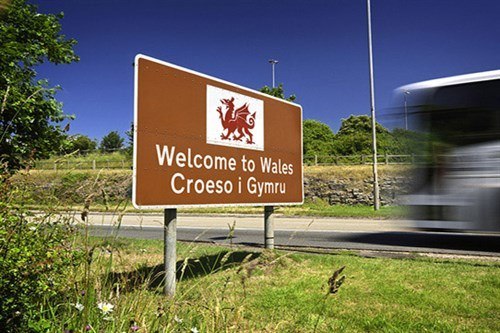 Surface with a smile
Last week we spent a few days in North Wales staying in Harlech and travelling around there and the Porthmadog, Criccieth , Beddgelert area. We travelled just over 250 miles on Welsh Roads - A roads, B roads and narrow country lanes - but I cannot remember seeing a single pothole.  All these roads look well maintained and not patched up. Back home we are being bounced around again on the Cheshire and Greater Manchester roads. Is Wales benefitting from devolution? Every day we hear about the need for extra spending on the Heath Service, education, social care, etc. and rightly so. However, the road system is an important part of the country's infrastructure. Road vehicles are being targeted at the moment because of emissions and other problems but the hybrids and electric vehicles of the future will still need roads – so we need to plan for the future.
DC, Knutsford
Well, yes. We all know that. This is why VED for cars has changed from 1st April 2017 and the money is now to be channelled into the roads. The villain was the Blair/Brown labour government that took money out of the road maintenance budget and re-allocated it for traffic calming measures. So not only has there been less money for maintenance, road humps actually have the effect of shaking the foundations of the roads so badly that potholes appear around them. 
Distant relative
I own a Suzuki Grand Vitara and was informed recently by Suzuki customer services that a fault with the gearshift rear shaft required the car to be recalled so that the problem could be fixed. Their letter added that the work on the vehicle would be "at no cost to yourself." In fact my nearest Suzuki garage is 25 miles away, a round trip of 50 miles, and the time for the work to be completed amounts to three hours. I have asked Suzuki if there will be any compensation for my loss of time and travel costs but have received no reply. I wonder if other readers have noted this inequity and if the manufacturers should pay the true cost of the recall?
HM, Witheridge, Devon
It's worth asking if the dealer will come and pick up your car, then return it to you as part of the recall. Toyota recently did this over a similar distance for my father's car.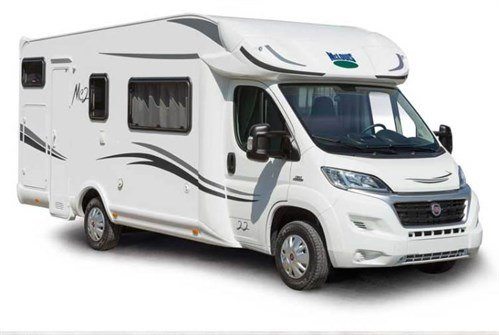 Alarming emergency
We have just taken delivery of a new FIAT Ducato, first registered 27/1/17, which has been converted into a camper by a local bespoke converter. The bodywork has not been altered at all. On phoning my insurer yesterday, I was told I must produce evidence of a Thatcham 1 immobiliser or a Thatcham 5 tracker. It's now Sunday and the dealer is closed until Tuesday. We have a sailing to Spain booked at 17.15 on that day, and need to get from Bedford to Portsmouth by 16.30. What am I going to do? I have 14 days grace. Maybe we have these things - the Internet says all Ducatos since 2000 have Thatcham 2 immobilisers. I suppose I will be able to talk to the dealer on Tuesday morning. Is getting any necessary work done in Spain a possibility? Language not a problem. I'm crossing my fingers that you will read this very soon.

GB, via email 
I searched for about half an hour. Nothing in the online FIAT brochure, but I did find this: http://vansecureandinsure.co.uk/vans-with-thatcham-fitted/fiat.htm/ If it's so obvious, it would seem that your broker is being obstinately thick headed. You can also do a search for your specific vehicle here: http://www.thatcham.org/what-we-do/group-rating/vehicle-ratings-public-access/ Good luck.
Identity crisis 
My young son leased a new MINI from our local main dealership last September. A cracked windscreen this week meant he went online to book an appointment with Autoglass. His registration number came up as a VW Golf. We checked his leasing agreement and found the number plate on his car was wrong. The dealership confirmed the wrong plate had been fitted in September. He went in and had new plates fitted yesterday and they filled his tank with petrol. I was wondering what the legal position would have been had he been stopped by Police or flashed by a camera?

SG, via email
It would have been deemed his responsibility. However, his excuse that the problem was caused by the lessor and that he could not "reasonably" have been aware of the discrepancy would probably be regarded as a "mitigating circumstance".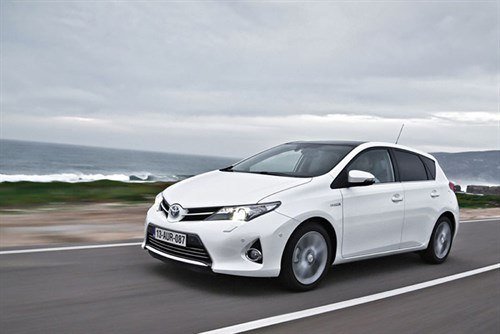 One careful older
I am 79 years old, one driver. I normally buy my car new every 10 yrs so it is time to make a change after two Lagunas, preceded by a Renault 21 and a R20 GTL. I would like an automatic (arthritis creeping up), petrol, reliable, fairly low mileage if possible second hand, comfortable, hatchback with spacious boot for weekly shopping and regular trips to the continent. Age needs comfort, not sardine space and when I give a lift to a friend, we need good leg space for walking sticks and ease of access. Back seats of no importance. Can you help, please? I have never bought a 2nd-hand car before and am totally ignorant. I stuck to Renault after a disaster with Hillman Imp in 1964 and Renaults used to be represented everywhere in Europe then. Now, any make considered.
CP, via email
Toyota Auris Hybrid or (smaller) Toyota Yaris Hybrid. /carbycar/toyota/auris-2013/ and /carbycar/toyota/yaris-and-yaris-hybrid-2011/ Best to learn to left foot brake, though not so necessary with the latest Yaris that has automatic emergency braking.
Backing to the future
I was horrified to see that it is proposed in the new driving test that learners are going to taught to drive into and reverse out of a parking bay. My wife's car was written off by somebody backing out of a space in a Waitrose car park. Do you agree that people should always reverse into the bays so that they have good vision when driving out. I think there could be an increase in children and pedestrians being run over as well. I have also seen drivers that have driven into bays in multi-story carparks being unable to get out when other cars have parked close to both sides making them unable  to manoeuvre due to lack of space to turn the front wheels before reaching the cars parked across from them. It should be law to back in and then drive out. Your thoughts please
RP, Salfords, Surrey
No, I don't agree with that. The problem is that the bays are too narrow and are at right angles to the access road. They should be angled, herringbone fashion, which makes them much easier to enter and reverse out of with a far better angle of view. That also means that the access roads could be slightly narrower. Almost every new car I have driven this year has driving aids, such as rear camera, rear cross traffic alert, sensors everywhere and autonomous emergency braking that automatically stops the car at speeds from 5mph to 40mph if an object in front is detected. Some of the more luxurious cars such as the BMW 7-Series can park by themselves while the 'driver' stands outside pressing buttons on his key.
Pillar of the community
Just to keep you updated on LandRover Discovery Sport B pillar issues. JLR has just released a version 6 of the above repair, still showing no end date; still showing no end VIN. Still leading to welding the B pillar. http://www.discosportforums.co.uk/download/file.php?id=5381/ How long does it take to issue a fix in production, very much buyer beware.
SH, via email
Extraordinary. Some of the instructions: "Using a suitable tool, strike the panel inwards over the highlighted area shown. The panel should be struck with as much force as can safely be applies. repeat along the highlighted area shown. This will eliminate the noise from this area." And "Using a suitable hammer, insert the suitable chisel between the inner 'B' pillar and the cant rail, to a maximum depth of 20mm. This will eliminate the noise from this area." CAUTIONS "Make sure no damage is caused to the vehicle." I'd guess that they must have fixed it in production because I've has a particularly unpleasant reader email me to bleat about his Disco Sport not meeting the advertised fuel economy figures even though he was getting 40mpg. He ended up rejecting the car for this reason, at which point the dealer found that the injection had been calibrated incorrectly and fixed it, after which the reader claimed he started to get "22mpg" more. 62mpg? But he never mentioned the B pillar rattle at all.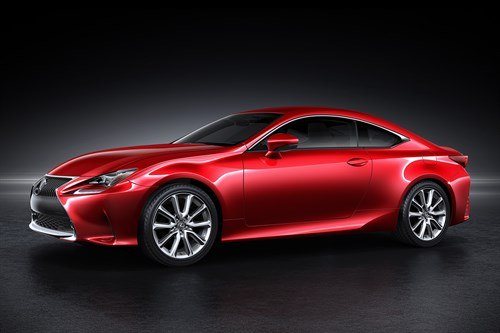 Hi-So
I'm approaching retirement and am looking to treat myself to a new or nearly new car. My mileage will be 12k-14k a year and I do not live in a built up area. I was thinking of a 2-door Lexus RC Hybrid, but given where I live may not make the most use of the battery power. The Government is now strongly indicating we should think about petrol engines, yet having recently started to look at car reviews the Mercedes 220d is described as the greener car over the petrol equivalent. I'm confused and would welcome your thoughts plus a view on the Lexus hybrid- RC300h. As this will be, for me, a special purchase I'd appreciate your thoughts on the A5 v 4-Series v new C Class coupe.
GS, Bingley, W. Yorks
I haven't driven it, but have driven other Lexus models with the same hybrid set-up. This is the opinion of one of our road testers: /carbycar/lexus/rc-coupe-2014/?section=road-test/ If you want more power then obviously a BMW 430d offers more power and torque. If you want more refinement and environmentally friendly credentials then go for the Lexus. You don't want a 2.0 litre diesel in the Mercedes or the Audi. What's the point of paying a fortune for a fancy car then telling everyone you're a skinflint as soon as you start up the engine?
Running on empty
I am a full-time car-park attendant at a large hospital and have noticed with modern cars now there is a new driver-error where on push-button, stop-start models, an owner can lock the car, walk off to work and leave the engine still running. A new 66 plate BMW did just this for over 2 hours last week, until I managed to trace the owner, due to a windscreen permit in his car. I find this a dangerous practice as the car was getting very hot and also what a waste of fuel. I did not manage to speak to the owner, but a 65 plate Mini did the same thing this week. The car was locked, but the engine was running for over 3 hours. Your thoughts please.  
RO, Appleby, Cumbria
I've done it myself. The stop start system shuts off the engine. You then get out and lock the car. But because you haven't pressed the stop button, the engine then re-starts when it needs to in order to charge the battery. I agree. Even more ridiculous are proximity sensing systems. If an owner is nearby but out of range of the sensor, a thief can use a signal amplifier to amplify the signal from the key to the car, then get in and drive the car away. Totally nuts.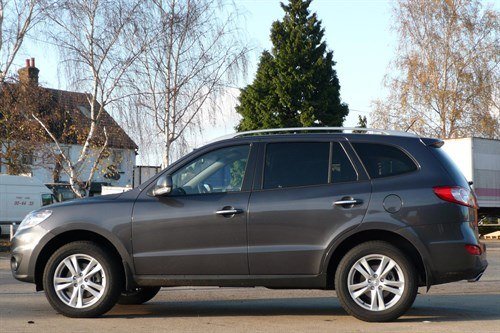 No change given
I am 78 and my eyesight, although legal and safe, is giving cause for concern. I envisage having to stop driving in 2/3 years. As a consequence, rather than go to the trouble and expense of buying a smaller petrol SUV, I feel it prudent to hang on to my 2012 Hyundai Santa Fe. It has been properly serviced and covered 44,000 miles.  These days I only drive about 11,000 miles a year mainly 2/3 daily trips into the countryside for mutual exercise with a large, frequently wet and muddy dog. Although I do not understand the technology, I am aware of your frequent warnings about DPF problems. I would be grateful if you would let me know what steps if any I can take in the next year or so to prevent, delay or mitigate this potential problem. At present, logic would suggest that the considerable sums saved by not replacing the car will more than cover any remedial work.
BC, Teignmouth
Run it on Superdiesel. And take it on regular long runs in order to allow the DPF to actively regenerate. Never repeatedly drive it on short runs from cold starts.
Miles high club?
Having been reassured about the ability of the 1.4 turbo petrol engine to power a car of the Octavia's size and weight I nevertheless wonder if such a relatively highly stressed engine has the legs for a substantial mileage? My wife's 13-year old bog standard Golf has 123,000 trouble-free miles on the clock and goes like a bomb. Could I reasonably expect a similar longevity from the Octavia, assuming it is well maintained with regular servicing?

IWB, via email
Simply don't know. This is now a timing belt engine, so that will need to be replaced periodically along with waterpump and tensioners, as must have been the case with your wife's Golf.
Finders keepers
Not sure if you can/will help but going to give it a try. I'm desperately trying to track down my very first car bought by my Dad for me and he spent a year doing it up in secret for me. Dad passed away at 60 very suddenly and unexpectedly whilst out running and I suppose I'm getting a bit mushy, but would love to seethe car again. It was a VW Beetle 1302S, reg MEC 789K, white, sold in Warwick, Warwickshire approximately 1986.
JZ, via email
You can use this: https://www.gov.uk/get-vehicle-information-from-dvla/ But Data Protection means they cannot identify the current keeper.
Fear is the key
I needed to remove a wheel from my wife's Peugeot to replace the tyre, but, using the matched key, was unable to shift the locking nut. The local tyre dealer was also unable to remove the nut and even the AA, with specialised tools, was similarly unable to unlock it. Eventually, in desperation, we took the car to our local garage where they welded another nut onto the locking nut, which facilitated its removal. With this in mind I would urge all your readers, especially those planning journeys abroad, to check that, if locking nuts are fitted, that they have the corresponding removal tool and that they are then able to remove all the nuts on all the wheels. In the hope that this will be of some help.
DF, via e-mail
That's a very sensible precaution. Thank you very much. Readers who can't find their locking nuts need to get a replacement from www.mcgard.com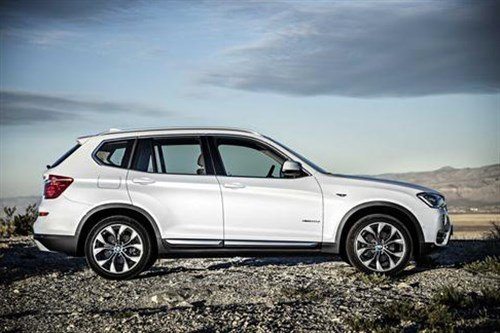 Pulling power
I have a 2013/63 X3 35d, which has been outstanding: 53,000 miles averaging 36.7mpg with nothing but routine servicing. I'd appreciate your view on a dilemma I face, however. I plan on buying a caravan (c1650kg), but I realise my X3 is almost 4 years old and the tide is turning against diesel. I assume the new X3 will have to address the diesel issue at some point, with either "clean" diesel, petrol or hybrid options all of which I guess (hope) must be capable of towing at least 1,700kg. I'm also mindful that my car is immaculate, loaded with extras and like for like replacement in current model is c£56k before discount. I'd therefore like to think it has another 2 years / 30,000 miles of life in it (mixed commute c18 miles motorway / 7 miles urban each way so hopefully exercising engine / filters correctly). To add to the mix, BMW quotes £2,400 to fit a tow-bar and associated electrics (the additional cooling is apparently already standard on the 35d). I'm sure I could get it cheaper from independents, but I realise it's not as simple as welding on a bar. I'm therefore thinking: 1. Enjoy my current car for another 30,000 miles, getting most value. 2. Buy an extended fully comp BMW warranty for £498 (surprisingly £66 cheaper than MotorEasy) to mitigate the risk of significant costs. 3. Fit the BMW towbar to ensure no issues with any warranty claims from using an independent 4. Assume that in 2 years there'll be an equivalent model that has cleaner fuel options, reasonable efficiency AND can tow 1,700kg - ideally a hybrid. Sensible plan or am I asking for expensive trouble / wasting money?
MP, via email
I would do what you propose in your steps 1 - 4. There are already some petrol 4x4s that can tow 1700kg: the KIA Sportage 1.6T-GDI 4x4 GT, the Toyota RAV-4 Hybrid 4x4, the Lexus NX Hybrid 4x4, the Mitsubishi Outlander PHEV. More are on the way from Audi, BMW and Mercedes. BMW and Mercedes already have 2.0 litre turbo petrol hybrid drivetrains in many of their vehicles. After another couple of years there will be a lot more choice than there is now. (And the BMW warranty shortens the line of communication over any claim.)
Proxy mate
I have a 2012 Prius with Toyo Proxes R30 215/45 R17 front tyres, which will need to be replaced soon. I'm looking for a 'quieter' tyre as there is a lot of road noise from the current ones. Any help you can offer would be appreciated.
NM, Spalding
Happily you can get Michelin Cross Climate that size, which I recommend: Link here. Run them at slightly lower cold pressures than the tyres currently on the car.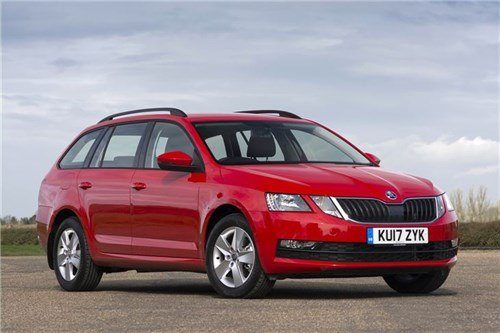 Automatic fearbox
I am contemplating buying a new Skoda Octavia estate 1.4TSI petrol. Having had a left hip replacement I am thinking of an automatic but have been somewhat put off having read of problems with the VW automatic gear box in your column. Can you tell me if these have been resolved the latest Octavia. Incidentally, I'm disappointed in what appears to be a reduction in your section in the Weekend Telegraph. I'm sure I'm not alone in this. The motoring section itself is somewhat diminished and appears less and less to represent the interests of the average motorist.
ES, via email
It's the Honest John Eastate Car of the Year. But Octavia 1.4TSI and 1.6TDIs still have the 7-speed dry clutch DSG that has been problematic in the past and in my experience is not very pleasant to drive due to occasional hesitation when attempting to exit a side road or enter a roundabout. The 2.0 litre petrol and diesel engines can be had with the more robust 6-speed wet clutch DSG that is much better but still not perfect. The excellent new 7-speed high torque wet clutch DSG/s-tronic is so far restricted to high performance models.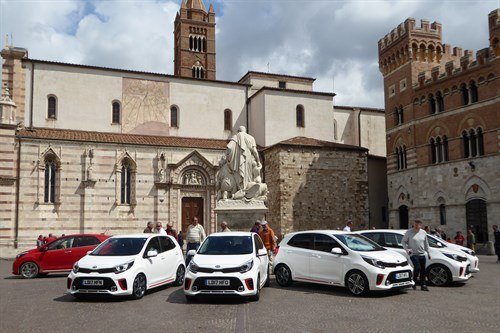 Spoiled for choices
10 years ago we bought 2 new cars based on your reviews: Toyota Yaris 1.4 diesel (now 111,000 miles) and Citroen Picasso 1.6 diesel (now 141,000 miles). Both excellent and thank you for such good advice. We want to replace the Yaris, possibly with a new similar car, because there is good choice in that sector. Still need around town and motorway capability. We have tried new Yaris Hybrid (OK), Fabia (did not live up to expectation), Jazz (good load ability), and Ford Ka Plus (pleasantly surprised). VW and Audi dealer (Polo and A1) too far to be convenient. Shortlist is Jazz and Ka Plus (with 85 PS engine). Is there any catch with the Ka or could that be the best Yaris replacement we can buy? Is there any other below £15k that would be better? The Picasso will have to soldier on unless you can suggest an equivalent with Tardis-like flexibility and packhorse willingness to do anything anywhere? Thanks once more for all your helpful motoring wisdom. 
CR, via email
Like many 2017 models, the Yaris is now up-specced with autonomous driving kit and that has put the price up. The Ka + is stripped down basic. So it really depends on what you are prepared to put up with. If you want basic, then a Ka +, a Viva, a Suzuki Celario or the excellent new KIA Picanto Spec 1. If you want commodious, a Jazz. If you want all the kit, a Yaris, a Rio or, best of the lot of them, the new Suzuki Swift 1.0T Boosterjet auto for just under £15k: /road-tests/suzuki/suzuki-swift-10-boosterjet-automatic-2017-road-test/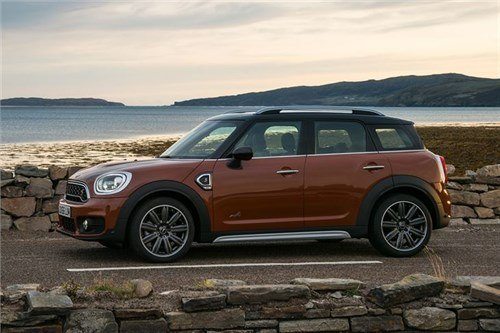 Calling for restraint
I have a new MINI all4, which I love, but for the headrest. I am 5ft and my head rests in the 2" gap between the seat and head cushion. I have suggested cutting 2 or 3" off the metal bars but the Dealer is not keen to vandalise MY new car and have suggested leaving the headrest off altogether. What should I do please? In the meantime I have wound a thick woolly scarf round the posts to close the gap.
MH, via email
It isn't a "head rest", it's a "head restraint" designed to lessen whiplash in a crash. But if your head is not restrained by it at all, then it can't and that is a safety related fault that you should report to the DVSA using: https://www.gov.uk/vehicle-recalls-and-faults/overview/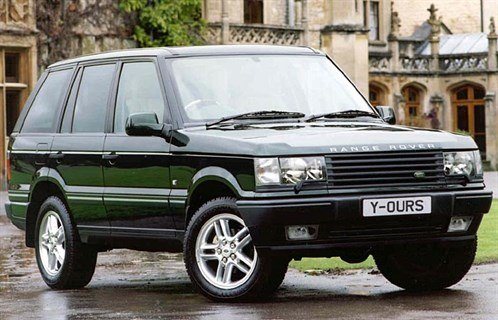 Fuels and their money 
I drive a 2001 Range Rover HSE. I am considering updating to a younger model. Maybe the Sport would be more suitable around 2007/2010 but all the talk about diesel engines is making me hesitant. Would you kindly give me your view on the diesel situation and also which model RR would be most suitable considering mpg etc., etc.,

VM, via email
From September 2020 nothing older than an EU6 diesel will be allowed into London without having to pay a daily penalty of £65. Other cities may follow suit. The trouble is readers report that the performance and fuel economy of an EU6 Range Rover are far worse than of an EU5. However, the same does not apply to petrol engines and EU4s from January 2006 are so far okay. So that's your excuse to ditch diesel and go for a Range Rover 5.0 litre V8.
Click to Honest John's Motoring Agony Column 20-05-2017 Part 2 
Comments
Author

Honest John
Latest