Honest John's Motoring Agony Column 04-02-2017 Part 2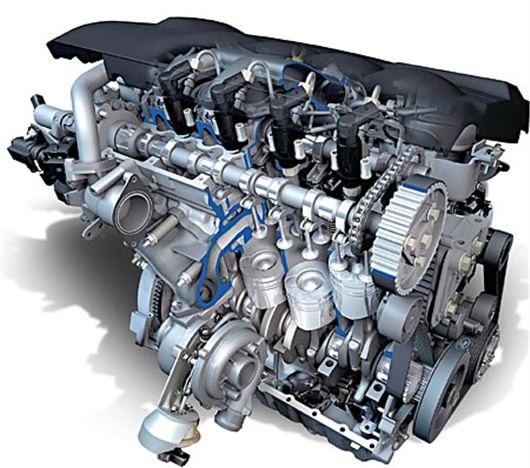 Published 03 February 2017
Click back to Honest John's Motoring Agony Column 04-02-2017 Part 1
Camshafted?
Last month I bought a March 2013 Land Rover Freelander 2 Diesel SW 2.2 TD4 GS, 18,363 miles from a Land Rover dealership. At the time of purchase I asked the salesman if the engine had a chain or belt camdrive. He said that he thought it had a chain drive. I have since asked a Land Rover Service manager who checked the spec. for the chassis number and he told me it was listed as having both chain and belt drives. I'm not sure if that means one or the other or both, chain for the cam and belt for the auxiliaries. I was alarmed to read in today's Telegraph under your reply 'Brisk assessment' that diesel engines need new timing belt, tensioner etc every 4 years. This implies that the car I have just bought will need some rather expensive maintenance in just 2 months time. Does this model in fact need a timing belt change in March and if so can I insist the dealership does this work FoC? Or can I legitimately reject the car and get a refund?
IN, Altrincham
The 2,179cc DW12 is a PSA/Ford 2.2 litre engine, with primary timing belt and a chain between the two camshafts. The engine needs new timing belt, tensioner, waterpump and separate aux belt every 4 years or 60k miles whichever comes first. The Ford DuraTorque 2.0 and 2.2 diesels used in the Mondeo Mk III have a tough Duplex chain drive to the camshafts, but have a reputation for being "sooty".
Firing line
Before getting too hysterical about the supposed dangers of diesel emissions, should we be careful not to lose the huge safety advantage of a fuel that does not readily burn? Some while ago my daughter strapped her two toddlers into the back of her VW Golf diesel and set off for the swimming pool, unaware that a split pipe was allowing fuel to spray over the engine and trickle onto the road. As long as her car was moving briskly forwards, the smell of hot diesel was not apparent but became overpowering when the engine ran out of fuel and stopped leading to a rapid but safe exit of driver and children. There was no fire. The service manager of our local VW agency said he was pretty sure the damage had been caused by rats chewing the fuel pipe, something he had seen more than once before. When I asked what might have happened if the car had been a petrol model, he preferred not to speculate. Me neither, but happily I do still have a daughter and two grandsons.
DP, West Mersea, Essex
That's a fair point, but current hysteria is about how NOx causes lung disease and some very high figures for deaths from this are being bandied about which, of course, don't account for all the other causes of lung disease and all the other ways these self-same people could have died.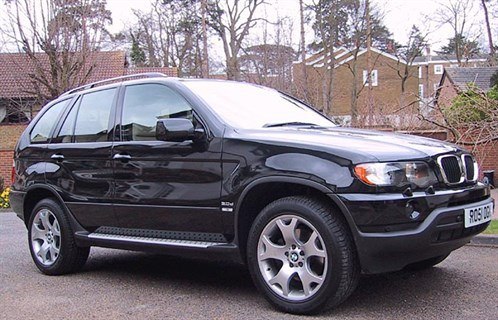 Replacement therapy
We are planning to replace our 2002, 193k BMW X5 3.0d Sport while it still has some 2nd hand value. Now we are retired, we only seem to cover 11k miles a year, of which some 3000 are towing a caravan, largely on the continent. Most of our UK driving is local, with the odd run up the motorway. We need space to carry a cage for our two dogs. We are unsure whether a diesel or petrol engine would suit us best, given the mileage versus the need for towing capability. We feel that diesel is likely to become less acceptable as time goes on, especially in towns. However, we are looking for something which is economical to run as a day-to-day vehicle and which will last for a number of years. We are in our mid 60s and both enjoy driving. We would like something that is fun to drive and that would not feel underpowered when towing up long hills and would like another automatic. We would also like something with some "street cred", so the likes of a Citroen Berlingo are out. Our budget will be in the region of £15 - £20k. What makes and models would you suggest we consider and would we be advised to go for petrol or diesel this time?
NH, Pencraig, Ross on Wye
There isn't really much choice in your price bracket. You either go for a real guzzler with a big V8 petrol engine, or you go for a Lexus RX450h hybrid, or you go for another diesel and suffer the potential DPF and EGR consequences. After towing up a long hill, any turbocharged engine must be left running for at least 5 minutes before switching off or the oil in its turbo will carbonise.
Fine mess you got into
I recently received notice of a £100 fine and 3 points on my licence. This was for driving at 76 mph on the A303 near junction 5 in Somerset. I saw a speed camera van ahead of me and made sure I was doing an indicated speed of 72 mph as I went past it, I thought this was legal allowing for speedometer variations. I was very shocked to be told that the limit for vans and van-derived vehicles is 60. I have spoken to a lot of people who drive vans since, very few of which new this was the case. I don't feel safe driving at 60 on the 303 with lorries creeping past and vans flying by. How can this be right? Yours sincerely a 53 year old with no points on his licence until now.
AW, via email
On dual carriageways where a saloon car may be driven at 70mph, a Transit van, being a goods vehicle and not a "car derived van", is restricted by its class to a speed limit of 60mph.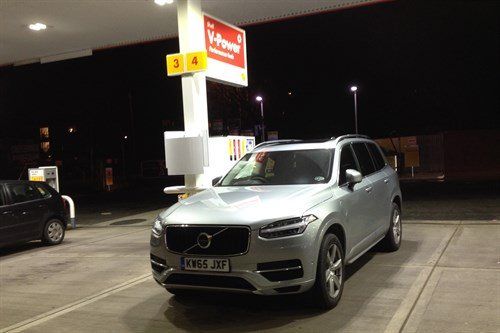 Hybrid-nation
I am planning to replace my diesel Santa Fe but am cautious about buying another diesel given the recent discovery of nitrogen oxides pollution problems. But I am also surprised that most of the major car manufactures continue with the sale of diesel cars and do not offer any increased discount to mitigate the possible longer-term problem of increased taxation on diesel cars. This seems to apply to all bigger cars that are only available with diesel engines. Are they presuming there is no point in developing petrol engines as electric cars will be fully available around in the near future. What is going on?
RS, via email 
They can't all develop petrol engines that substitute for diesel engines in all applications, particularly in big SUVs where the fuel consumption would be appalling. What might work are petrol hybrids. The fuel economy of a Volvo XC90 T8 is 25% better than a Volvo XC90 Diesel, and that is despite not plugging in the XC90 PHEV before testing it. Similar for a Lexus RX450h that is not 'plug in' and for the BMW X5 xDrive 40e.
Guilty until proven innocent
My wife has received a letter from the police asking her to name the driver of her car at 3.15pm on 27 October 2016. It also states that the car was allegedly involved in a collision, did not stop and did not report the incident. My wife and I are the only ones insured to drive the car and neither of us has any knowledge of the alleged offence and are certain that neither of us was involved. That being so we have no idea who might have been driving it on, what to us was an uneventful day more than ten weeks earlier. Neither is there any noticeable damage to our car. However the location is a local one that we do visit from time to time, so it is possible that we may have been thereabouts at that time. How should we respond?
BP, Biggleswade
As you have to me. The fact that your car's registration has been recorded does not mean that your car was involved in the offence. A very significant number of mistakes are made from numberplate readings and it is also possible that your plate has been cloned. Invite the police to inspect your car.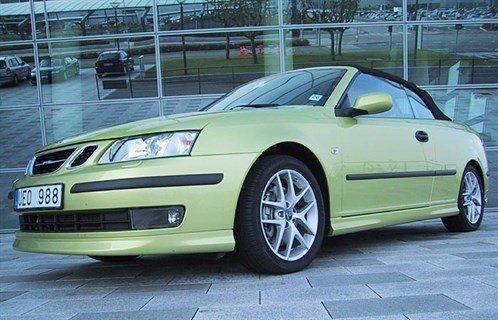 Currency conversion
Please may I have a fair value for both a private sale and part exchange for my 2003 SAAB convertible Vector 2T petrol, 105,000 miles, full and documented service history as per manufacturer requirements, garaged and in excellent condition both inside and out.
NT, via email
All you have to do is key in the registration and mileage of your car here: /used-prices/ Almost by return you will receive an email giving you retail, private sale and p/x values.
Missing the point
The new VED coming in on the 1st April will make eco friendly small engines, like the Ford EcoBoost and also Hybrids, etc. pointless, won't it? Even Tesla Electric vehicles will have to pay £350 for the first 5 years as they are over £40,000. But then, have I got this right, after 5 years, even the most polluting vehicles will only be £140 per year? I thought of changing my car for one with less VED before the new rules. I tried a Ford Fiesta ECO Boost but I couldn't bear to change my Honda Jazz for it. My Honda Jazz is 6 years old, only done 33,000 miles, I like it, costs £130 VED, I think, might as well keep it. But, I was also looking at buying a VW California  I have a camper van as well as my car, VW T4 18 years old, VED £240 (I think) ) but I am waiting for the petrol engine. It is over £40,000 so an extra £350 per year VED for the next 5 years applies. I don't really see what George Osborne was trying to achieve apart from more money to the Treasury. I think this will increase pollution. Why buy an eco friendly car if it is taxed at the same rate as a bigger car?
RO, via email
First year CO2 based tax from April 2017 is actually 2 - 3 times higher. It's only from the 2nd year that the tax is £140pa or £450pa. But you're right. CO2 based tax created a huge black hole in tax revenue that had to be filled. Either that or another rise in VAT or a rise in income tax.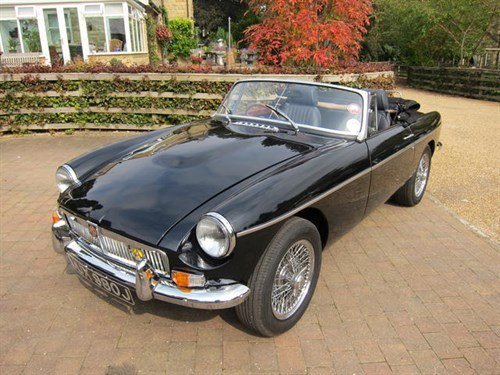 Sportomatic
We are looking to adapt our manual MGB Roadster to an automatic.  Can you advise best course of action.  Ma
CS, via email
There was an MGB automatic. So the parts are available. It's a matter of finding an MGB specialist who can do the work, but it's going to be hugely expensive and definitely not worth doing if your car is not  already 100%. Probably better to try to find an existing MGB automatic that has not been converted to manual (as many were). Or look for a factory Mazda MX5 auto, which were briefly available twice over the past 30 years.
Car by car breakdown 
Our four vehicles cars: a 2002 Audi A4 1.9TDI (in the family since very near new), a 2001 Jaguar XK8, my wife's 2005 Nissan Micra, and a 2001 FIAT Ducato 2.8JTD Campervan (also in the family since very near new) are all currently covered for breakdown by Green Flag (to March 2017). They are all serviced every year and are in top condition. The Audi mileage is 110,000, Camper only 65,000, and the Jaguar only 65,000. Only one breakdown callout by us in then last 10 years, and that was in UK for a binding front brake on the Camper. Green Flag's (and AA's and RAC's) conditions state that only vehicles 16 years or younger can will be covered. What therefore should we do after this year for this cover? We intend to continue owning and using all of these vehicles for the foreseeable future (several years we hope), because they are well looked after, very reliable and we like them.  A friend (wise with cars) suggested not taking out breakdown cover in future but to rely on finding a garage in the vicinity of any breakdown online with a smartphone (both here and in France where we travel regularly: we are fluent in French).   We are luckily able to "insure ourselves". We CAN afford breakdown and recovery costs if they occur. My wife and I are 69 and 71. Any advice would be much appreciated.  
CW, Gloucester
You have to see it from their point of view. As the vehicles age, the risk of breakdown increases. The breakdown insurers could increase the cost of cover to match their risk, but you would probably find that cost unacceptable. That leaves you with old vehicles on which you are forced to take the risk. I did a Google search looking for alternatives but did not get anywhere. If the cars are considered 'classics' and are on classic car insurance policies you may find that your classic car insurer is prepared to take the risk based on limited mileage.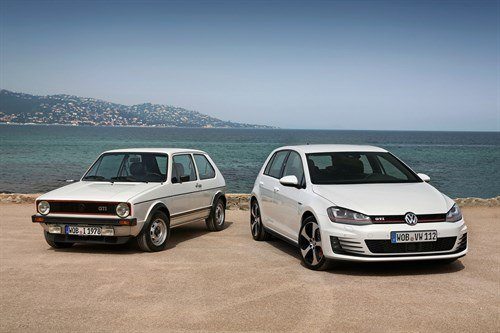 Golf handicap
My first car was a Mk1 Golf nearly forty years ago the start of a long love affair culminating with the excellent GTI.We currently have a Polo on the family fleet but it will be the last. Despite them all being petrol I am disgusted at the breathtaking arrogance and disdain that VW has behaved in the U.K. regarding dieselgate and urge my fellow countrymen to vote with their wallets.

MW, via email
Last year, though Volkswagen sales in the UK fell by more than 16,000, total VAG sales were only down by 850 cars. Audi and Skoda sales were up. The scandal has stuck to the Volkswagen name, ignoring the other VAG cars with the same components.
Click back to Honest John's Motoring Agony Column 04-02-2017 Part 1
Comments
Author

Honest John
Latest