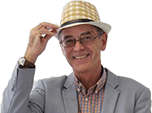 Honest John's Motoring Agony Column 5-11-2016 Part 1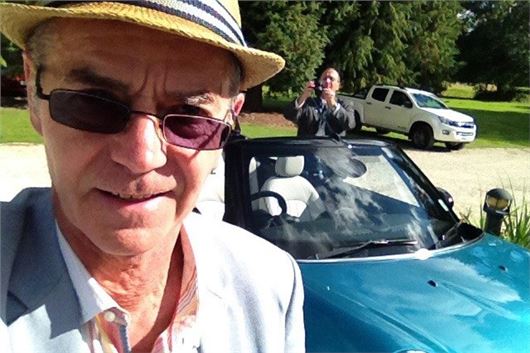 Published 03 November 2016
This week's motoring misfortunes cover catches with locks, sparing spares, swapping tyres, changing gears, evening wear, grim repairs and more to keep you hooked for an average of seven minutes.
As usual, emails to Honest John should be addressed to: letters@honestjohn.co.uk  Please try to keep them as short as possible.
Security breach
I discovered by chance that my 2016 Fiesta locks even though a rear door or the boot has been left open. Luckily someone pointed it out to me before I left the car with a door open. It won't lock if one of the front doors is open. The dealer said he has tried it on other Fiestas and the same thing happens and it must be a feature. Surely this is a fault. What do you think?
GM, via email
Must be how it's built. Nothing you can do about it unless the
handbook or a brochure expressly states that the remote locking will
not work if a door is left open. It seems that Citroen C1s are the same.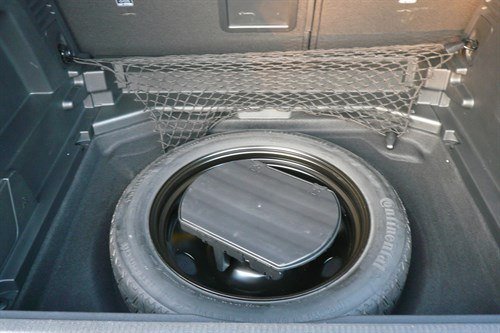 Spare change
I almost agreed to buy a new Mercedes, but by accident discovered there was no spare wheel. Not even a space saver, just a gel kit. Shouldn't manufacturers have to declare this rather than the buyer find out by chance? I would never buy a car without a spare wheel.
PM, via email
By default, most cars with the exceptions of Peugeots and some KIAs and Hyundais no longer come with a spare wheel of any kind. If you find one in a car it's a bonus.
Rubberware
I have had a set of Goodyear Vector 4 Seasons tyres on my SEAT Exeo ST for over 2 years and more than 30,000 miles, which I think is fairly impressive (OK, I admit one of them had to be replaced more recently but only because damage to the sidewall resulted in an MoT fail). Sorry to bother you again with this, but I'm not quite sure what you mean by "Michelin Cross Climates improve the car". I assume you mean handling/roadholding, etc? And the car would therefore drive better with Vectors all-round than with a mixture of these and the other two tyres? It's just that you don't seem to have mentioned Vectors for quite a while in your Telegraph answers.
JW, via email
A set of either Vectors of Cross Climates will improve the ride, steering and handling of the car. But the tyres are directional so they cannot be mixed. I hadn't mentioned Vectors for a while except as an alternative because I was on Cross Climates on an HRV and had been for 11 months. But Vectors have now been improved and I tried a set a couple of weeks ago on a 2008 and they were great. They made the Peugeot 2008 1.2 PureTech 130 a very good car.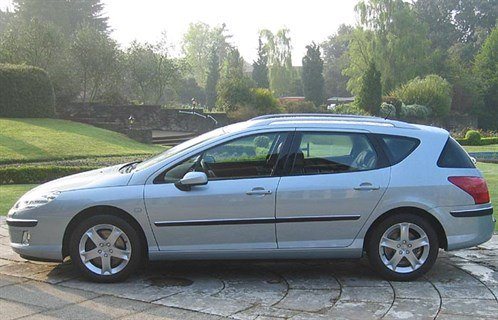 Cape Fear
I live in Cape Town South Africa. I have a Peugeot 407 station wagon 6-cylinder with 240,000km on the clock and the problem is with the automatic gearbox. When I drive to work in the early morning the gearbox performs well, but in the afternoon on the way from work the gearbox is very rough (it gives a very hard change down of gears). The distance from my house to work is 37km one-way. I find the problem starts when I begin climbing a hill and at the 1st bend in the road the change down is dramatic. The car has been regularly serviced through out its life and it had been on the diagnostic machine at the Peugeot dealers and they do not know what the problem is as it only happens on a hot day on my way home from work in the afternoons.
RH, Cape Town
There must be an automatic transmission specialist you can take it to locally. I would guess that the automatic transmission fluid has degraded and needs changing. If the transmission has its own dipstick you can check. The fluid should be pinkish. If it's black, it's burned and that's the problem. Could be a number of other problems, but that's the first check to make.
Rubber wear
I would be very grateful for some advice please. After how many miles approximately should you replace the front car tyres of a car with new ones? Is this the same for the back tyres?
GM, via email
Depends on the car. The best thing to do is swap them back to front same side every 5,000 miles, and if that's too much hassle every 10,000 miles. If the car is 4WD, this is essential. 20,000 - 25,000 miles total is about average. Usually fronts left on the front last about 20k miles and rears left on the rear about 30k miles. But there are lots of exceptions. I once finished off a set of 10-inch remoulds on the front of a modified Minivan in 350 miles.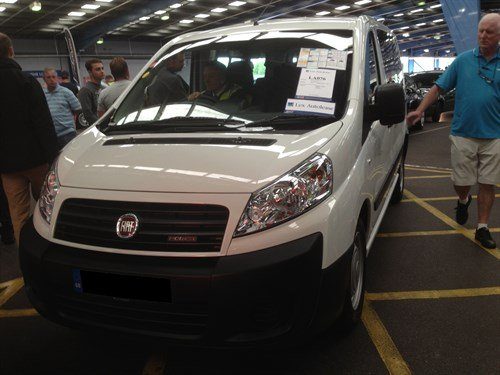 Declining recirculation
Just under six months ago I had the EGR valve replaced on my 2007 FIAT Scudo Panorama (it was too clogged up to be cleaned). Two weeks ago on the way to France we broke down on the M1. The car could not be repaired, so Green Flag recovered us to a FIAT garage in Canterbury. After an initial rather frosty reception, the FIAT Northgate Garage turned out to be our saviours and we were on the road again within 5 hours, so thank you, Northgate. The reason for the breakdown was "EGR valve actuator internal flap snapped off." They replaced the complete EGR. I just wonder what kind of redress I could expect from the garage that carried out the original replacement, as I already have the car fixed and the new valve installed. Or, do you think I have to get in touch with the supplier of the faulty part? I feel that 6 months is a rather short lifespan for such an important part. Any kind of help or comment would be very great fully received.
JL, Bakewell, Derbyshire
Assuming the garage that fitted the faulty EGR also supplied it, your claim is solely against that garage. Your contract was with the garage because that is who you paid. It was not with the maker of the part.
Transmission failure
Near the top of my list when considering buying a small 2015 or 2016 automatic are the Ford Fiesta and VW Polo. Are the auto gearboxes still troublesome? What would be a good alternative?
MR, via email
In a word, yes. The Fiesta is great to drive but can have clutch pack problems. The Polo isn't even great to drive and can have lots of problems. The best new autos are the 6-speed torque converter Mazda 2 or Suzuki Baleno and any Citroen or Peugeot with a 1.2 PureTech engine and EAT6 torque converter automatic.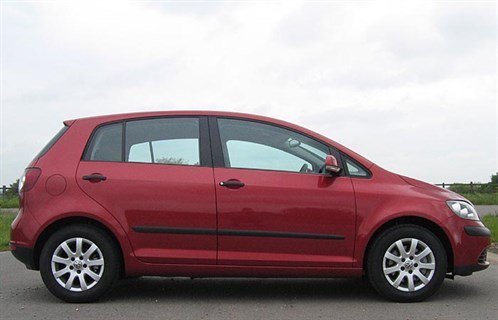 Plus points
I'd welcome some advice on replacing my 2007 Golf Plus with a medium sized manual SUV. Firstly, based on your answers to previous questions, I am assuming that it would be better to sell my Golf Plus privately on Auto Trader than to trade in when I replace. Although my Golf Plus is in mediocre condition (some scratches), is a 2007 and has 125,000 miles on the clock, it has just one owner (me) and has a full service record. I'm expecting round £1.5 - £2k for it. Do you think this is feasible? To replace it I am looking for a medium sized diesel SUV 4WD. I prefer a higher driving position (have previously had a RAV4) and need larger boot space (5-seater, not 7) that goes flat with back seats down for cycle and carrying goods to fairs/events and hay/feed etc. I would also like a vehicle that can tow a livestock trailer (would be my back-up vehicle) and feels stable when around corners. I don't need a flash inside but as a country vehicle certainly doing some off road, leather seats are preferable (but not essential) due to dog hairs and hay that easily get attracted to cloth seats – I had a constant problem with this in the Golf. I have done some Internet research and although the Dacia Duster has good reviews I'm not keen on its appearance. The KIA Sportage, Hyundai Santa Fe and Nissan X-Trail all look like possibilities but I'd like a vehicle with max 50,000 miles on the clock so these may all be too expensive. I have max £14k to spend on the new vehicle assuming I get £1.5-£2k on the Golf. Your advice would be greatly appreciated.
PW, via email
A Dacia Duster is £7,000 - £8,000 cheaper than an equivalent car that offers status, so it's up to you to decide if you value status that much. You can get a brand new Duster 4WD 1.2 TCe 125 6-speed for £14,895 and 1st gear is low enough to tow 1,500kg:  /road-tests/dacia/dacia-duster-laureate-tce-125-2016-road-test/? Anything else for £14k - £15k will be second hand and probably 2 - 3 years old. But if you can find a 2010 or later KIA Sorento 2.2 KX2 Nav manual or 2010 or later Hyundai Santa Fe 2.2 manual, they will tow 2,500kg and give you 35-40mpg in normal solo use. Avoid the earlier belt cam engine in the Santa Fe.
Sir Shifty
I hunted around for the info you refer to about Focus Powershifts and 6-speed automatics and couldn't find it. Could you please send me the page URL, if it's not too much trouble? (Your website is a treasure-trove of info, and gives the truth when so many car manufacturers want to deceive you.)
HG, via email
Here: http://www.ford.co.uk/ConfigureyourCar/Focus/Style
Here: http://www.ford.co.uk/ConfigureyourCar/Focus/Zetec
And here: http://www.ford.co.uk/ConfigureyourCar/Focus/ST-Line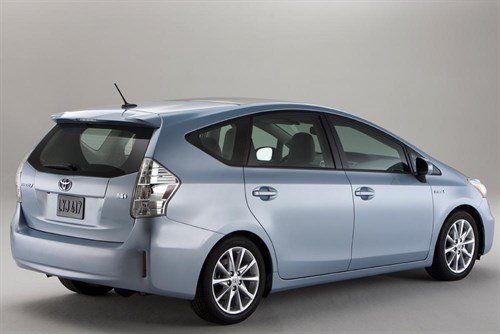 Taxi ranking
You could tell your reader who asked about hybrids that almost every taxi in the Greater Vancouver area in Canada is a Prius and has been for a number of years now. The ones that aren't are Toyota wheel chair equipped vans. They love the Prius for the reasons you cited. There was an article on a Canadian motoring show recently profiling the new model Prius (2017, I believe). They had a current Prius taxi driver review the new Prius and he was excited about it's slightly larger passenger compartment and trunk space. He plans to buy one next year.
GW, via email
My last trip to the airport was in a Prius. It is now the 'go-to' taxi the World over including New York unless they want electric or something cheaper, in which case the NV200 EV or the Dacia Logan MCV 1.5 dCi win. Toyota has just announced a plug-in version of the Prius hybrid that emits less than 30g/km CO2 and has an EV range of more than 30 miles so, along with the KIA Optima hybrid it qualifies for the new TfL rules for private hire vehicles in London.
Higher hybrid
Could you suggest a hybrid that is taller for easy access please?
CJ, via email
KIA Niro. Toyota RAV-4 hybrid. Lexus NX hybrid. BMW X5 hybrid. Forthcoming Toyota C-HR hybrid.
Public Enemy
My wife recently met some friends for a meal at a pub that is attached to Shell Derby Burton Services. The pub car park was full so she parked in what she assumed was an overflow car park. Some days later she received a Parking Charge Notice for overstaying the 2 hours limit in the services. The charge is £100 or £60 if paid within 14 days. She replied with a letter pointing out that the signage is not  clear and there is no signage at the pub to indicate the potential offence. The pub and services are linked on the website, implying same ownership and also that the parking fee in the services is £15 after the first 2 hours. There was no intention to defraud the landowner and no quantifiable loss. She sent a cheque for £15 with the letter in full and final payment. On the 3rd October she received a letter stating that Parking Eye were reviewing the situation and then on the 6th October stating that the payment sent was lower than the charges due and she should make arrangements to pay the monies due at the earliest opportunity. I know that you have advised on these situations previously and would like to know what is the correct course of action for us to take now.

TA, via email
Unless you can prove in court that the parking was inadequately signed you are liable for the penalty. The parking enforcers right to impose this was affirmed by The Supreme Court in November 2015. We now live in a moneygrabbing society where you have to carefully check everything before doing anything or you could be legally liable for a penalty.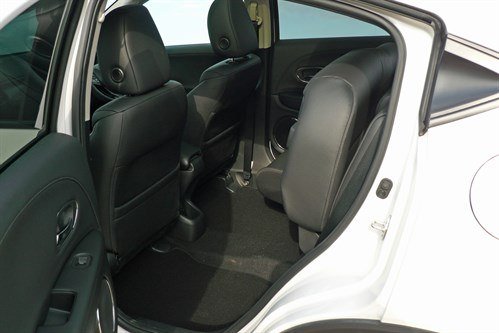 Has to be magic
My wife refuses to change her 70,000 mile 2004 Jazz, as she loves the magic seats and sunroof. What should she now have, given a sunroof is no longer a Honda option?
RF, Chipping Campden 
The Honda HR-V EX has an opening glass roof and Magic seats.
Comfort zone
For a while I owned a manual diesel Rover 75, but recently decided that I needed a smaller, automatic petrol car of similar quality. I finally opted for a 2014 Audi A1 Sportback 1.4 TFSI. It is well specced, a great car and ticks all the boxes except one. My wife and I (late seventies) find the ride harder than expected on our potholed Devon lanes, though on good standard asphalt surfaces it is fine. We recognise that we might have made a mistake. To buy another car would obviously mean that I would lose quite a bit on the value of the A1. I wondered therefore if it would be economically feasible to change to softer tyres from the existing Continental 215/45 R16; change to smaller wheels with deeper, softer tyres, or, in extremis, replace springs, shockers with different rating (only if a cheaper option than changing the car). The Audi handbook seems to frown on any variation from the original equipment. If none of the options are do-able, could you please suggest a suitable alternative vehicle?

WB, via email
You can fit 15-inch wheels with 185/60 R15 tyres; 15-inch wheels with 205/55 R15 tyres; or stay on the 16- inch wheels and fit 195/50 R16 tyres. You can get Michelin Cross Climates in 185/60 R15 88V XL and they will give you the softest, most compliant ride, as well as being excellent in mud, snow and other winter conditions. I'd run them at 30/30 cold pressures.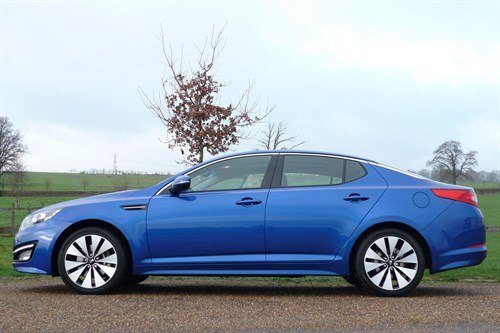 KIA and attention
I bought a KIA Optima 1.7CRDI demonstrator with 6,000 miles on the clock and 6 years left on the 7-year warranty. It is now 30 months old and 22,000 miles. Gear selection has always been very difficult and the dealer who has otherwise been excellent suggests it probably needs new clutch. I initially thought the stiffness was down to the newness of the car but it is not getting better. They wanted an order for £900 before they would strip the gearbox and repair the problem as the clutch is only warranted for 2 years from new. I am not heavy on the clutch. KIA's agent RRG stripped down the clutch and found it to be OK, but found a problem with the flywheel. KIA has replaced the flywheel and clutch, treating it as a warranty repair. Saved me a lot of money. Excellent result and my faith in KIA and its customer care has been proved to be justified.
FL, via email
That's good news. Means you'll probably trust KIA and that excellent dealer enough to buy another
Click to Honest John Motoring Agony Column 05-11-2016 Part 2
Comments
Author

Honest John
Latest