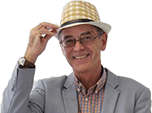 Honest John's Motoring Agony Column 22-10-2016 Part 1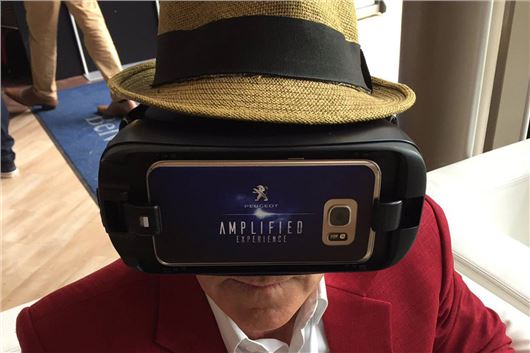 Published 20 October 2016
This week's automotive amplifications cover damage limitation, family transport, short-life cars, automotive art, oxides of Nitrogen, a national treasure and many more virtual realities of motoring life.
As usual, emails to Honest John should be addressed to: letters@honestjohn.co.uk  Please try to keep them as short as possible.
Scraping past
In the past two years, my car has been run into several times, when legally parked. Fortunately, the third parties took responsibility for the damage. As a consequence, although I reported these incidents to my insurer, I did not make a claim, nor was any payment made by me or by my insurer. I understand that both these incidents were reported to the Motor Insurers Bureau, by my insurer, as "notification only" incidents. I have recently been obtaining insurance quotes and one insurer put the premium up by 54%; another by 110%, due to these two "claims". I was informed that because someone had to pay out money for the damage caused to my cars, this affects my quotation. My question is, how is one expected to park one's car so as to avoid other motorists running into it? The other consequence of these two incidents being on the MIB database is that I am receiving lots of scam phone calls suggesting that I should claim for some personal injury as a result. I wasn't even in the cars at the time. Perplexedly yours
GE, East Grinstead
That's how UK insurance works. It's on the basis of underwriting risk and risk statistics show that anyone involved in any kind of claim for whatever reason is more likely to be involved in another claim than someone whose record is entirely claim free. And that is actually what happened in your case, probably because of where you have been parking your car. Nevertheless, there is a lot wrong with car insurance in the UK. Full of posh crooks exploiting a legally compulsory expense with the gleeful support of the police, but the old school tie system means that government supports this.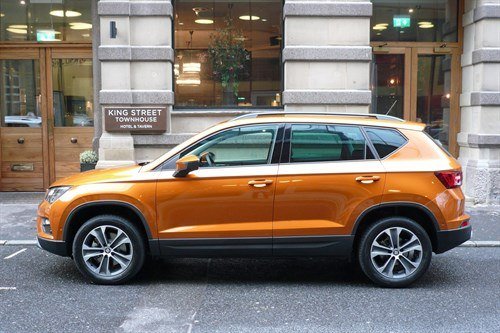 School bus
My daughter has a growing and very active pair of boys, and needs to upgrade her old and tired Focus to something a bit bigger, probably about two years old. She mentioned a VW Tiguan, but I seem to recall reading that that they are a bit overpriced and that there are several similar, and better value, alternatives. SEAT and Skoda ring a bell. She lives near her workplace and although 'Mum's Taxi' does a lot of trips, they are mainly short. The family usually use her partner's vehicle for longer journeys so petrol would appear to be the better choice. What vehicles would you suggest that she might consider?
JT, via email
The Tiguan is in the midst of an emissions problem where the fix is making the cars worse so, unless buying a new one with the new, problem-free EA288 engine, forget them. Better petrol anyway. A SEAT Ateca is available with 1.0 or 1.4 litre petrol turbos. A Peugeot 308 SW or a Peugeot 2008 both make sense with the 1.2 THP 130 petrol engine, which is remarkably powerful and economical. A Suzuki Vitara S 1.4T BoosterJet is good. For more space she might want to consider the new Renault Scenic that blends SUV with MPV and is available with a wide range of petrol and diesel engines. Cheapest, a Dacia Duster 1.2 TCe 125, from £12,895 new; or cheaper still a Dacia Logan MCV TCe 90, from £8,595 new.
Working relationship
My 6-year old petrol S-Max just passed its MoT and was serviced by Ford, but they are advising me that a lot of work is required: Both rear suspension trailing arm bushes are de-bonding but not resulting in excessive movement; slight play in both anti-roll bar linkages in a pin/bush, track-rod end ball joint dust cover damaged but preventing ingress of dirt, and exhaust heat shield damaged. Could you tell me please in your opinion, do all these need urgent attention as Ford suggests? If so could a non-franchised dealer be able to fix them?
RW, Gloucester
I can't tell you without having the car on a ramp. Best thing you can do is get a 2nd and maybe even a 3rd opinion. The Ford dealer might be trying to drum up some work, or there may be a real need. Only a proper expert check can tell you.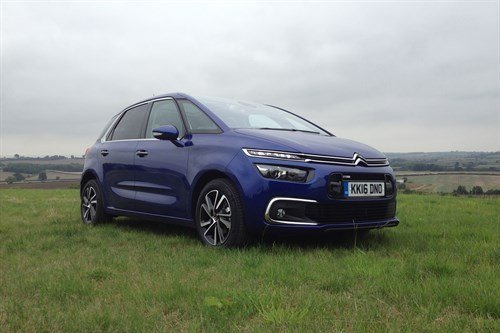 Siller blacked
I own a 55 plate Citroen Xsara Picasso 1.6 HDI that has failed its MoT owing to rusted door sills. Firstly I am shocked that such a relatively new car can rust like this these days. Have I just been unlucky or is this a known problem? I had the car repaired this time by welding back to good metal but would like to replace it in the near future. The Picasso has great carrying capacity with the rear seats removed and can carry a classic motorcycle as the front wheel can fit between the front seats as there is no centre console. Can you recommend a replacement car that has no centre console and is equally spacious, economical, reliable, low tech, preferably with a chain cam engine?  Diesel is now longer a necessity as I now only drive about 6k miles pa.
CW, via email
The Xasra Picasso was a great car in its day, but has now had its day. There's one in my neighbourhood with collapsed rear suspension taking up a much-needed parking space. The ideal would be a Dacia Lodgy, but it isn't sold with RHD. For replacement, probably best to look at Doblos, Berlingos, Partners, Citans, many now available with petrol engines. A VW Caddy Maxi Life would be good, but you have to unbolt the back seats to get a lot of stuff in. With a Ford Grand Tourneo Connect, the folded seats make the load floor too high. The latest Picasso 1.2 Puretech 130 is brilliant but I don't know about getting a motorbike inside.
The undefeated
I would be grateful please for advice about VW. I have a Tiguan 2.0 TDI that is affected by the EA189 emissions recall and have had several letters from VW about rectification, but no action. My local VW garage from whom it came is being less than helpful, bordering on rude and offensive. On 3 September you answered an email about this saying you had received complaints about the running of Tiguans following rectification, and again Ed Wiseman referred to this on 17 September. I have read that owners in the USA are being offered huge sums in compensation, while my local garage offers a mere £20, but only after I asked. I am thinking of changing the car, but should I wait until it is fixed, especially if not exchanging it at a VW garage? Should I apply to 'Quantum Claims' who are advertising to claim for the loss of value and so on?
AB, Kelso
So far the number of Tiguans reported to me as not running properly after the fix is 14, with just one report of success. Your dealer is fed up because he can't get any help from VW Customer Care in the UK because they can't get any help or even any information from VW in Germany. I was talking with a VW PR recently. Despite what Ed had to quote, I think VW UK might have suspended the 'fix' for Tiguans until they can work out an alternative that will work without affecting the running of the cars. If I was you I would not submit the car for the fix and would attempt to part exchange it. If all you get are derisory offers, then try joining the class action against VW. This isn't as easy in the UK and Europe as it is in the USA because the NOx standard is lower in Europe and because of the importance of VW to the EC, but even Angela Merkel cannot sit on the issue forever, despite having far more important things to do.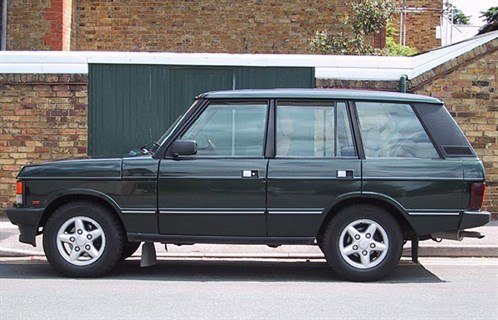 Happy Landings
A couple of years ago, due to a clutch leg problem, I sold my manual Land Rover Defender CSW 300TDI that I had enjoyed from new. To help me get over the wrench of loosing the Landy I would now like to buy an automatic Range Rover Classic 5-door to cherish as a second vehicle with some gentle off road use. I like the idea of a petrol V8 and, as I don't know one end of a spanner from the other, I will be relying on my local garage to do all the necessary work. Any advice on model and a trusted source to start my road to recovery?

JH, via email
These are starting to come up at classic auctions and the CSK is sought after, but they are, of course, as likely to be unreliable money pits as Range Rovers always were. Even if you buy via a dealer, he won't keep fixing it forever and many warranty insurers either don't want to know or charge a significant underwriting premium to take the risk. On the other hand, you could be lucky.
Dip-sick
The oil top-up warning on my 91,000 mile 2009 Audi A4 Avant has been coming on at progressively shorter intervals, currently every 300 miles. Under advice from Audi GB, my garage replaced the PCV valve (engine breather) and updated the ECU with the latest software. At the same time, I had the badly corroded sump and front crank seal replaced. But it's still losing oil at the same rate as before. Do you know of any other causes of oil loss experienced with this make and model?
MM, via email
Yes. These engines often use oil because they were filled with synthetic oil on the production line and, if lightly driven, the piston rings don't bed in properly. Well-known problem. Might need a rebore or a new short engine. Alternatively, the oil could be escaping via the valve stem oil seals. Or it might be escaping into the engine via the turbo bearing oil seals.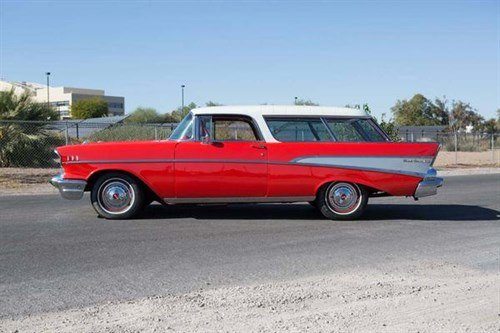 Chevy case
My son's old Chevrolet estate car needs replacing. This weekend it broke down and Green Flag couldn't get it going due to lack of available parts. He drives to work up the M4 every weekday doing 500 miles per week and needs a reliable car, preferably a 4x4 for winter weather and some economy on petrol use. What would you recommend, either new or used, which would give him reliability and comfort?
AB, via email
A Chevrolet indicates to me either a big American car or a small Korean car. I guess it's a Korean Chevrolet Lacetti. But 500 miles per week, petrol, reasonable economy and 4x4 for winter doesn't tell me how much he can spend. A Peugeot 2008 1.2 Puretech 130 6-speed with Grip Control does everything a 4x4 can do, gets about 50mpg and costs from £18,470 OTR.
Rim reaper
I had Alloygator wheel rim protectors fitted to my 2007 Audi A4 B7 3.0 diesel quattro Tiptronic saloon car last December but I have had to return to the fitter on three separate occasions to have both front Alloygators re-fitted as they keep parting company from the rims and tyres. Last time he removed the front wheels from the car and replaced one new front wheel Alloygator, but I find that this one too is beginning to move from its close fitting. Is this a complaint you are familiar with? At my recent service, noting the tyres were more worn on the two front wheels 3.5mm v/s the rears at 5mm, I plan to exchange the front wheels with the rears to even out the wear and will monitor whether it may be  the steering wheel turning motion that seems to affect the Alloygators. I am certainly not driving fiercely or fast, especially when turning, and have completed only 5,000miles since having them fitted.
CS, Inverness
Good idea to swap front to back same side (in case the tyres are directional) to even out tyre wear front to back and not confuse the AWD system. We have never recommended Alloygators. Seems to us that if you kerb a rim you will kerb the Alloygator and rip it off anyway. The best protection for wheel-rims are tyres with protruding rim protectors on their sidewalls. Some Pirelli and Hankook tyres have these.
Beam me up, Scotty
I recently purchased an 11-year old Renault Modus Initiale, with less than 50,000 on the clock. I am very pleased with it, except the headlights. All lights, including main beam, are fine. When dipped, I can only see about ten feet in front of the vehicle, which makes it unsafe for me to drive after dark. I have been assured by the garage from whom I purchased it, that the lights are adjusted to the maximum allowed within the strictures of the MoT and there is no internal switch I can use to alter the beam. I would appreciate any advice as to how I may alleviate this problem.
BH, via email
Really? I thought every car had an adjustment for the headlight beam height to compensate for load. Here they are for the Modus: https://www.google.co.uk/?gfe_rd=ssl&ei=DOfoV8zBA4KBaNHnpfgN#q=Renault+Modus+headlight+beam+height+adjustor/
It finally clicked
Leaving our hotel in Harrogate I found that our Mokka did not want to go faster than 15mph in any gear. I pulled over twice, stopped the engine and restarted it with ease. No warning lights or anything came up so the third time I pulled over and all I could think of was to get out and tighten up the fuel filler cap. Problem solved for the rest of our holiday. On returning home the car had its second service at Marshalls in Ipswich and I told them. They said it could have only been the engine cleaning the diesel particulate filter but surely this cannot be if no warning lights came on? Also, after filling with diesel the handbook states filler cap to be tightened until it "clicks". That is fine, but each time I undo it to refill there is no "click", the cap appears loose, is that how it should be? Is it just coincidence that tightening the cap in Harrogate solved the problem, or could it have been some fuel problem that simply sorted itself?  I have never used the cruise control or speed limiter so I rule those out. I have put all this to Vauxhall Customer Care, but they seem to claim no technical knowledge and say I should contact my dealer, bit of a circle which I am sure you will kindly break.
SW, Ashfield, Suffolk
No, not coincidence. This is a breather cap, so if it is not allowing air into the tank, the low pressure lifter pump in the tank cannot pump the fuel out of the tank to the high-pressure pump and fuel rail on the engine.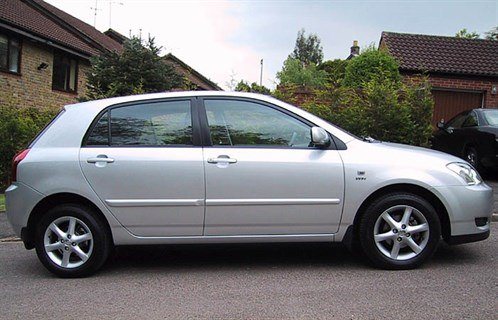 Corollary?
I own a Toyota Corolla T3 1.6 petrol automatic 5-door hatchback that has been a real pleasure to drive. Sadly, its high mileage means I now wish to replace it. However, Corollas are no longer available in the UK and my local dealer has suggested an Auris as its natural successor. I test drove the Auris but, as an 80 year old, the enormous array of bells and whistles (which I do not really want or need) put me off. Can you suggest an alternative? What I require is a petrol, automatic, good size boot, minimum of fancy extras, 4 or 5 door hatchback, and a 1.4 to 1.6 engine: new or second-hand.
MT, via email
1.4s to 1.6s have now mostly been replaced by 1.0 - 1.2 petrol turbos. Dacia makes minimum spec cars for minimum money, and has just announced a diesel only Duster EDC automatic for £14,895. If a Dacia Logan MCV later arrives with the 1.2 TCe 125 engine and EDC that would be as close to ideal as you will get. FIAT does a reasonably basic Tipo 1.6 auto for £15,995 without stupid geegaws like a stop-start button and electromechanical parking brake. Mazda makes an excellent Mazda 2 1.5 litre 6-speed torque converter automatic. You might be happy with a used Honda Jazz 1.4iVTEC CVT-7, or the slower but more economical new Jazz 1.3iVTEC CVT-7. Avoid all Nissan CVTs.
History is bunk
The Vauxhall dealer I purchased my car from has falsified its service documents by stamping the service book, stating that they had completed previous interim services when in fact previous services had been completed by an external company that was not a Vauxhall dealer. The salesperson I dealt with assured me it was a Vauxhall dealer who had completed previous services on the car. However upon investigation this was proved not to be the case. This dealership had also told me that the car had one previous 'owner'. This owner turned out to be Enterprise Europe. Had I known this I would not of purchased the car. Is there anything I can do about this?
LM, via email
No problem in buying an ex-rental. 75% - 90% of used cars less than a year old are ex-rental. But for this one to have needed numerous services it must have been older. However, the fake service history is fraud and you can reject the car for a full cash refund for that reason alone:  /faq/consumer-rights/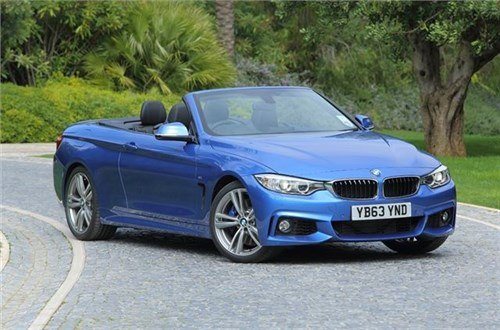 Taken into consideration
I was considering a BMW 335i convertible, but now realise that this has been superseded by the 435i. Can you advise if there is any significant difference in them please? Having had the E36 and E46 M3 convertible soft-top, I realise that boot space is not as good with the folding hardtop
GG, via email
BMW split the 3-Series line with the F30, so there are 3-Series saloons, 3-Series Tourings, 3-Series GTs and, instead of 3-Series coupes and convertibles, there are 4-Series Coupes, 4-Series convertibles and a 4-Series 4-door Gran Coupe. With the folding hardtop there's not too much of a problem with the top up, but obviously trunk space is limited with it down. If you want a soft top, the 2-Series convertible is not much smaller than the old 3-Series.
Scratch carred
My wife managed to scrape the side of a van with the tip of her wing mirror. There is a scuff, no depth that I can feel, less than four inches long. The van is white. How much should I expect to pay for the damage to be repaired? The owner obtained a quote for £316 and they say they do a 'Smart' repair. Also, they want his van for two days. Quote includes £109 materials, which seems a lot for four inches of paint. Now he wants to involve insurance companies. My wife has never had an accident so doesn't know what to do. Does he contact his and we contact ours, or is it just him or just us?
RH, via email
If he wants to involve insurers then you each have to contact your own insurers. Not very sensible because that means he will also be involved in a claim and over the years the penalties to his policy will probably amount to more than £316. I'd say better for all for you to pay for the 'Smart' repair and for everyone to stay quiet about it, but up to you. 'Materials' includes sandpaper, masking, etc.
Click to Honest John's Motoring Agony Column 22-10-2016 Page 2
Comments
Author

Honest John
Latest