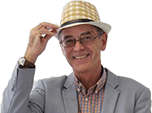 Honest John's Motoring Agony column 17-9-2016 Part 2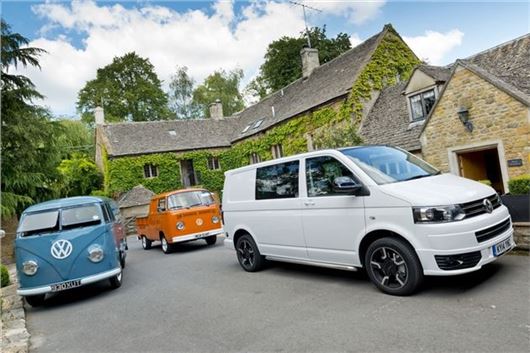 Published 16 September 2016
Click back to Honest John's Motoring Agony column 17-9-2016 Part 1
Bore wars
My VW 180 BiTDI Transporter van has done 62,000 miles with VW full service history, 5.5 years old and I paid £28,000 for it. It started smoking and burning excessive oil and after I took it to be diagnosed by the VW dealer I was told I needed a new engine because mine is suffering from excessive wear of the cylinder walls. After research on the Internet, I have found out that there was a technical bulletin from VW about the excessive wear of the cylinder walls and many other customers have had the same problems. VW has quoted £6,060 to complete the work, I have spoken to VW Customer Care and they have offered £1,000 off the final price but I also had to pay £560 for them to diagnose the problem, so really only getting £440 off. Do you think I have any other avenues to go down e.g. (Small Claims, etc.) or do I have to take their offer as they only offer 3 years warranty.

AD, via email
Likely to be caused by faulty injectors or injector seals allowing diesel to dribble down the bores. Sale of Goods expects an expensive consumer durable such as a car to last 6 years. But 62,000 miles and commercial use might exclude your van. The way to find out would be to sue the supplier of the van for the full £6,060 replacement engine on the grounds that the engine was "not of satisfactory quality". Evidence of other suffering the same fate will help your case. Law here:  /faq/consumer-rights/
A break down in relations
My 2015 model Audi A6 TDi 2.0 was supplied new by an Audi main dealer. It was described as being fully compatible with my iPhone and, when new, I was able to control and play music from the phone via the Audi Music Interface (AMI) system, both via Bluetooth and via a hard wire connection. But neither route has worked since Apple upgraded its iOS operating system. Audi's 2016 cars work fine yet (to the distress of my dealer), Audi recognises that there is a problem affecting many of their recent cars but seem wholly uninterested in updating its software to deal with the issue. Everyone other than VAG seems to understand this and updates its own apps and software to accommodate successive releases of operating systems. If you sell someone a car on the basis that it works with an iPhone, then part of the deal has to be that you will take the trouble to keep your software in step with Apple's. I must have driven bout 10 different makes of car (some very cheap and cheerful) in the past year and all have worked perfectly with my iPhone. If Honda can do it, why not Audi?
JS, via email
Apple Macs used to be the best means of doing what I do. But Apple automatically changes software for applications in every OS update and it drives me mad. I actually had to stop filming because, for no sensible reason, Apple suddenly changed its iMovie editing suite from something I had slowly learned, understood and loved into something counter-intuitive and incomprehensible. The whole point is to force you into buying new stuff. Not better stuff. It's Apple's fault. Not Audi's. On the other hand, no nation is more awkwardly arrogant about its automotive products than the Germans. No manufacturer is less likely to admit a mistake than VAG. A few years ago, before everything was programmed into the satnav, we were on the launch of the A4 B7 Avant. First thing, the cars were allocated in alphabetical order in a multi storey carpark half a mile from the airport terminal. Zog Ziegler was first to the key desk. But the Helga who was running it insisted on allocating the keys in alphabetical order, and Alan Anderson was still in the terminal. Before that, they'd briefed us about the cars and given us all a beautifully produced route book. But what they didn't tell us was that the first significant right turn in the route book was blocked off for road works (and looked like it had been for at least 3 months). So the beautiful route book was useless and we had to find our own way. I could give you 100 other examples, but you're probably getting tired of it.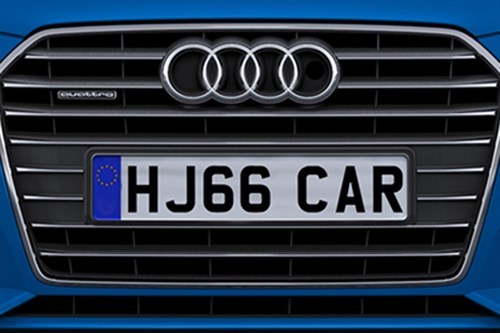 Registered protest
Here's another bit of DVLA nonsense: I recently broke my front number plate (caught one end in the top of my wellie). Went to my local Ford agent where we bought the car new 2 years ago, and where we are known, to get a new plate. So there we are with a car they supplied, owner to whom they sold it, broken plate produced, yet the plate can't be supplied without the car's V5 and my driving licence. Crazy?
SC, South Petherton, Somerset
Go to a dodgy supplier and you can get one made up to any set of letters and numbers you like. It's a joke. The legitimate suppliers have to comply. But no one checks up on the illegitimate ones.
Time of the month
It seems to me the new tax arrangements work in the Government's favour. Every time a car is sold they always get an extra months tax. Is there any way around it? If so perhaps you could highlight it in one of your articles. My wife sold her car to our son on the 31st July and for Insurance purposes this was at 23.59 hours. He taxed and insured it from the 1st August. The V5C was duly posted off to DVLA by my wife on the 1st August saying it was sold on the 31st July. She thus expected to get the tax back for the unexpired months including August. She only got the tax back from September on, and in the small print on the DVLA web site we now see they only refund from the date they receive it. So an extra month to them every time. Would it have been permissible to have posted off the V5C a few days earlier saying sale date was 31st?
RL, via email
Depends on the day of the week the transfer takes place. There is an online vehicle transfer notification service available Monday to Saturday 08.00 to 18.00 hours here: https://www.gov.uk/sold-bought-vehicle/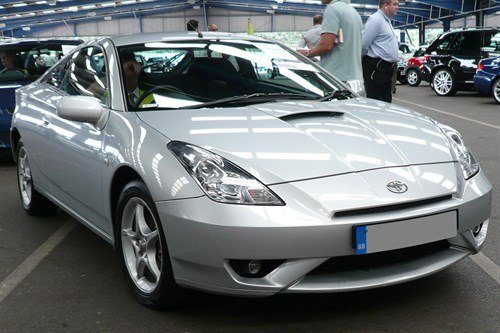 The lessons of history
How important is service history on older cars? I have seen a 2006 Toyota Celica with 70,000 miles in good condition for £2,800. However there are only 7 services. I believe the manual says annual service intervals but clearly is lacking a few stamps. Would this still be a car I should consider?
GS, via email
Nice cars but they can have a bore wear problem so lack of oil changes isn't good. If you give it a bit of stick on the test drive and the oil light comes on leave it alone. I guess you'd also better check you can insure it.
Consigned
My local garage is selling a car on behalf of the owner. It has issues, together with its price, which make it a non-runner for me. The garage owners will not provide any warranty as they are selling for a third party. Presumably they will not do it for nothing, so is this right?

DG, via email
If you pay the garage, the deal is between you and the garage and all rights against a trade supplier remain. If you pay the owner, then it's a private transaction subject to contract law and any rights you may have are against the owner. When cars are sold at auction, unless the auction house warrants them, you have no rights against the auction house other than the car must meet the auctioneer's description and he must forewarn you of any fault known to him.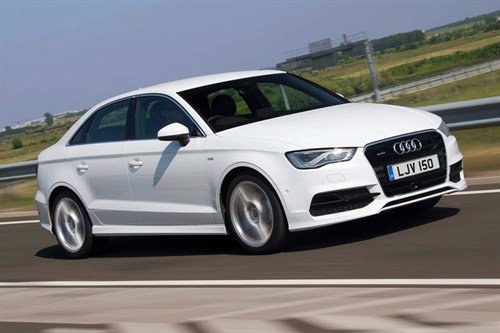 Roar nerve
I have just sold my BMW 135i M Sport coupe auto and FIAT 500L Trekking Dualogic as we need to move to one car because my wife is retiring. My son works for Audi and I wanted a car close in size to my BMW, but the S3 is too fast for my wife (as was the 135i). I spotted at an Audi main dealer an ex-Audi management ex-demo 7k mile 2014 A3 saloon 1.4TFSI s-tronic saloon with all the toys, so bought it on Saturday. We test-drove a 2.0 litre diesel the week before with no issues, but didn't test-drive the 1.4TFSI before buying. On driving  home I found it had terrible road noise in the cabin. The car was sold with 4 tyres with 3mm on each corner, which was a bit naff and it's got 18 inch rims with 225/40 R 18 92V Conti Sport Contact 2. Would you think tyres are the cause of the noise? Which tyres would you put on the car? And when does the cambelt need changing? I think it has a cambelt, not a chain and the service book states change at 133,000 miles or 5 years, I think.
CP, Caerleon
The noise is from the 225/40 R18s and it will have become worse as they wore down. Dump the wheels and fit 16-inch with Michelin Cross Climate tyres. (By 'dump' I mean sell them on eBay.) You can get a set of 16-inch Alutecs from http://www.tyremen.co.uk for about £350. The tyres will cost about the same again. I'd change the timing belt, tensioner and waterpump at not more than 5 years old, preferably at 4 years old.
Formal complaint 
I have been diagnosed with a mild form of absent seizure. Since the initial diagnosis I voluntarily stopped driving. Now the diagnosis is 'official', I have to advise the DVLA that I will not be driving for one year. I will be receiving medication. I have tried to go on line with the DVLA but there are so many variations of the forms required to address the medical issue and the fact that I require a refund for the nine or ten months left of thee road fund license, and the request for SORN status. If you could provide some advice on this, it would be much appreciated.
SL, Winchester
Sorry, this isn't a matter that can be dealt with using a single form. To inform DVLA of a medical condition that prevents you from driving: https://www.gov.uk/driving-medical-conditions/telling-dvla-about-a-medical-condition-or-disability/ To register a vehicle for SORN: https://www.gov.uk/make-a-sorn/ To reclaim VED (road tax): https://www.gov.uk/vehicle-tax-refund/ ONLY EVER USE THE OFFICIAL BLACK TOPPED GOVERNMENT WEBSITES. (There are many imposters that claim to aid you through the process for a fee.)
Figure skating
I believe that you will be interested in this South African case against Ford:  http://www.asasa.org.za/rulings/fordkuga-fuelconsumption_chaim_2016-3963f

IA, South Africa
Many thanks. A properly considered case. Unfortunately in the EU, manufacturers are required by EC law to state the NEDC lab test figures and only the NEDC lab test figures. However, they should make clear that these are lab test figures. We have recorded 106,264 REAL MPG figures submitted by real drivers driving real cars on real roads. For the Kuga 1.5 EcoBoost 182 we see an average 23.8mpg (11.87 l/100km) and for the Kuga 1.5 EcoBoost 150 we see 34mpg (8.31 l/100km). (She got 15l/100km, improved to 12.5l/100km.)
Click back to Honest John's Motoring Agony column 17-9-2016 Part 1
Comments
Author

Honest John
Latest